August 15, 2022 . EN. Peru : Ticsani , Kamchatka : Sheveluch , Iceland : Reykjanes Peninsula , Chile : Nevados de Chillan , Hawaii : Kilauea .
August 15 , 2022 .
Peru , Ticsani :
Analysis period: from August 1 to 13, 2022, Arequipa, August 13, 2022.
Alert level: GREEN
The Geophysical Institute of Peru (IGP) reports that the geophysical instruments allowing to know the dynamic behavior of the Ticsani volcano (Moquegua Region) have shown in recent hours the occurrence of an abnormal seismic swarm. Consequently, it is suggested to the authorities and the population to pay attention to the bulletins issued by the IGP.
The IGP recorded the seismic activity recorded on the Ticsani volcano on August 13, 2022. It was possible to identify in the early hours of August 13 the occurrence of more than 412 earthquakes of magnitudes less than M3, 2. This seismicity is associated with a rock fracturing process located 4.5 km south of the recent Ticsani dome, at a depth of 12 km from the crater. It is also reported that for the moment, no seismicity associated with a rise in magma has been recorded.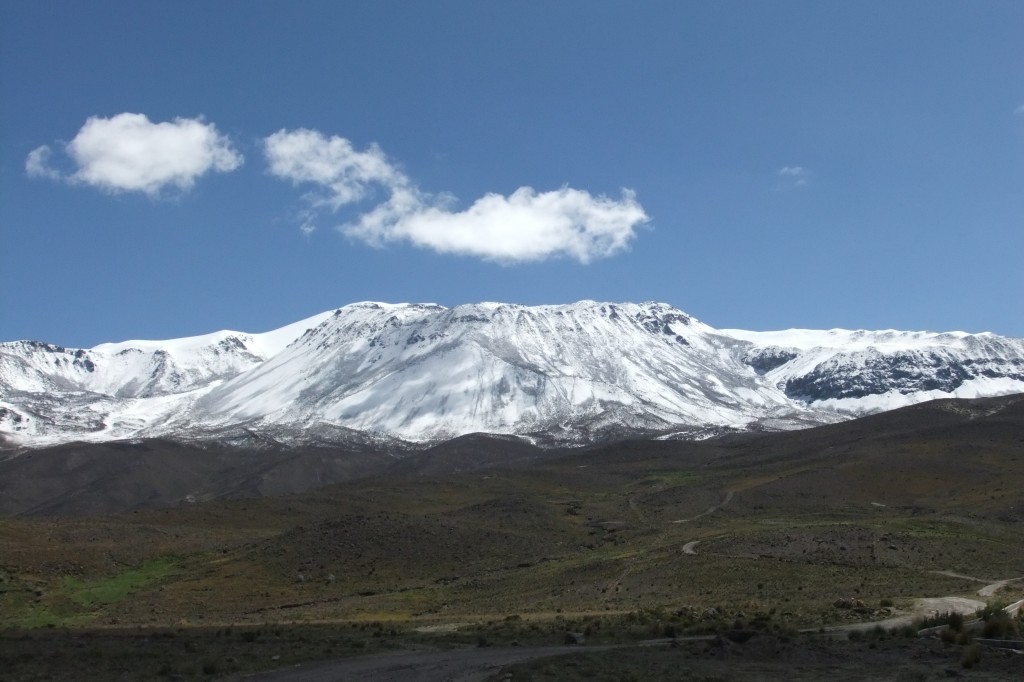 The surveillance cameras installed on the Ticsani volcano observed slight gas emissions. No other abnormal surface activity was observed (landslides, etc.)
Satellite observations, through information from the SENTINEL (deformation) TROPOMI (SO2 gas) and MIROVA (superficial hot spots) systems did not identify any anomalies during this period.
Probability :
The recent seismic activity observed on the Ticsani volcano could give rise to 2 scenarios:
1/ that this activity cease.
2/ that these events continue for the next few days or weeks, giving way to earthquakes associated with volcanic fluid activity and the probable development of an eruptive process.
Source : Cenvul
Photo : Mapio.
Kamchatka , Sheveluch :
56.64 N, 161.32 E;
Elevation 3283 m (10768 ft), the dome elevation ~2500 m (8200 ft)
Aviation Colour Code : ORANGE
The extrusive eruption of the volcano continues. Ash explosions up to 10-15 km (32,800-49,200 ft) a.s.l. could occur at any time. Ongoing activity could affect international and low-flying aircraft.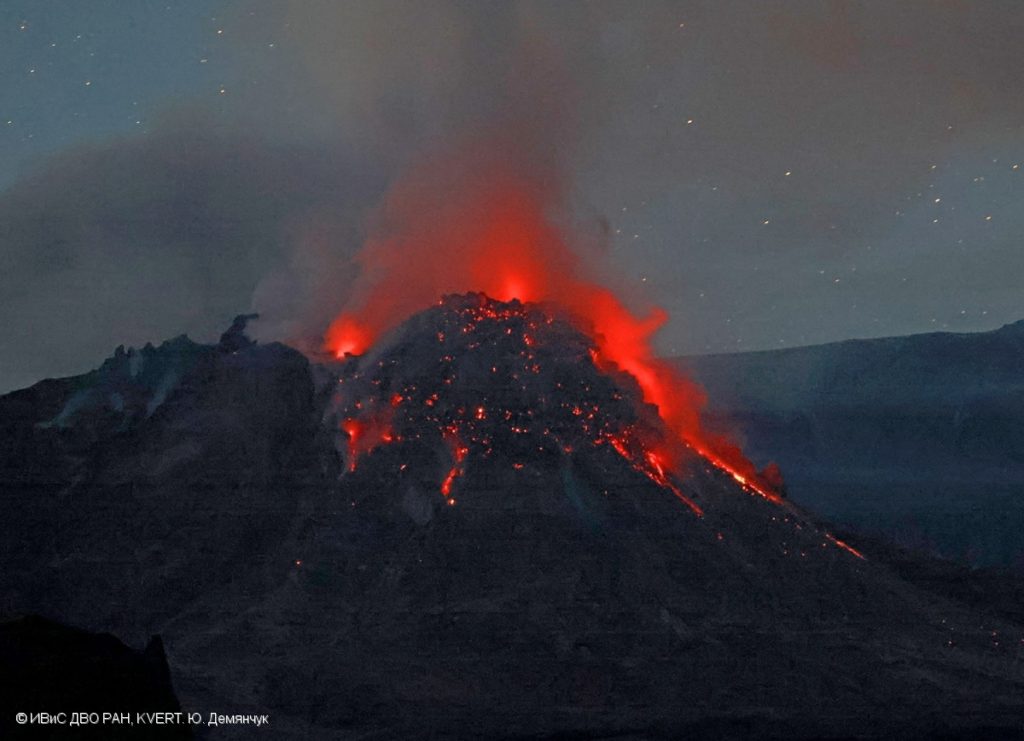 The growth of the extrusive dome of Sheveluch volcano continues.
A growth of the lava dome continues, a strong fumarole activity, and an incandescence of the lava dome, explosions, and hot avalanches accompanies this process. Satellite data by KVERT showed a thermal anomaly over the volcano all week; gas-steam plumes containing some amount of ash extended for 70 km to the east and southeast of the volcano on 08-09 August.
Source : Kvert.
Photo : Yu. Demyanchuk, IVS FEB RAS, KVERT.
Iceland , Reykjanes Peninsula :
Changes in harmonic tremor in Meradalir valley eruption August 13 , 2022.
This morning on (13-August-2022) at 06:30 to 08:00 UTC there was a sharp drop in harmonic tremor activity in the eruption in Meradalir valley. What happened is unclear, since no change has so far happened on the surface. From the looks of the harmonic tremor now, it seems that it is unstable currently.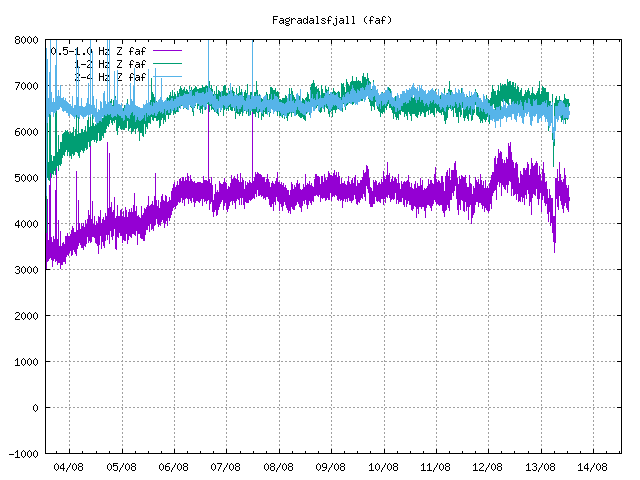 Harmonic tremor plot on 0.5 – 1Hz, 1 – 2Hz, 2 – 4Hz, showing small drop in harmonic tremor around date of 13/08 as shown on the plot
New fissures might be about to open up, this can happen both north and south of current eruption. New fissures might also open up on either side of current eruption if that is a path that the magma can take. What happens is unclear and it is impossible to know when that might happen. Depending on the were next eruption happens, might mean a lot when it comes to possible lava paths and possible road damage if lava flows over a important road on Reykjanes peninsula.
Source : icelandgeology.net.
Photo : Met Office islandais
Chile , Nevados de Chillan :
Seismology
The seismological activity of the period was characterized by the recording of:
39 volcano-tectonic (VT) earthquakes associated with brittle rupture processes; the most energetic earthquake had a local magnitude (ML) equal to 1.4, whose location was estimated at a distance of 2.9 km north-northeast of the active crater.
Long-period (LP), explosion (EX) and tremor (TR) seismicity continued to be recorded, associated with fluid dynamics within the volcanic system. 623 LP-type earthquakes were classified, including 147 linked to explosions at surface level, due to the presence of acoustic waves and/or gaseous emissions, often with particle input. The size of the largest LP earthquake estimated from the reduced displacement parameter (DR) reached a value equal to 232 cm2.
Regarding TR type seismicity, 251 episodes were identified, the most important of which reached a DR of 113 cm2. The current eruptive phase is characterized by low seismic energies related to fluid dynamics, but with a greater presence of TR-type events, contrasting with the periods of greater volcanic activity which were characterized by the generation of explosive events more energetic.
Fluid Geochemistry
Data on sulfur dioxide (SO2) emissions obtained by optical differential absorption spectroscopy (DOAS) equipment, corresponding to the Philippi and Chillán stations, installed 1.5 km to the South-South-East (SSE) and 2.7 km east-southeast (ESE) of the active crater, respectively, showed an average value of 445 ± 95 t/d, with a maximum daily value of 760 t/d, recorded on 30 June. The decrease in SO2 emission rates is maintained, however, these are still above baseline, which is consistent with the presence of Dome 4, located inside the active Nicanor crater.
No anomalies were reported in the emissions of sulfur dioxide (SO2) into the atmosphere in the area near the volcanic complex, according to data published by Tropospheric Monitoring (TROPOMI) and Ozone Monitoring Instrument (OMI) Sulfur Dioxide Group ( http://so2.gsfc.nasa.gov/), which is consistent with the low emission rates of this gas observed during the period.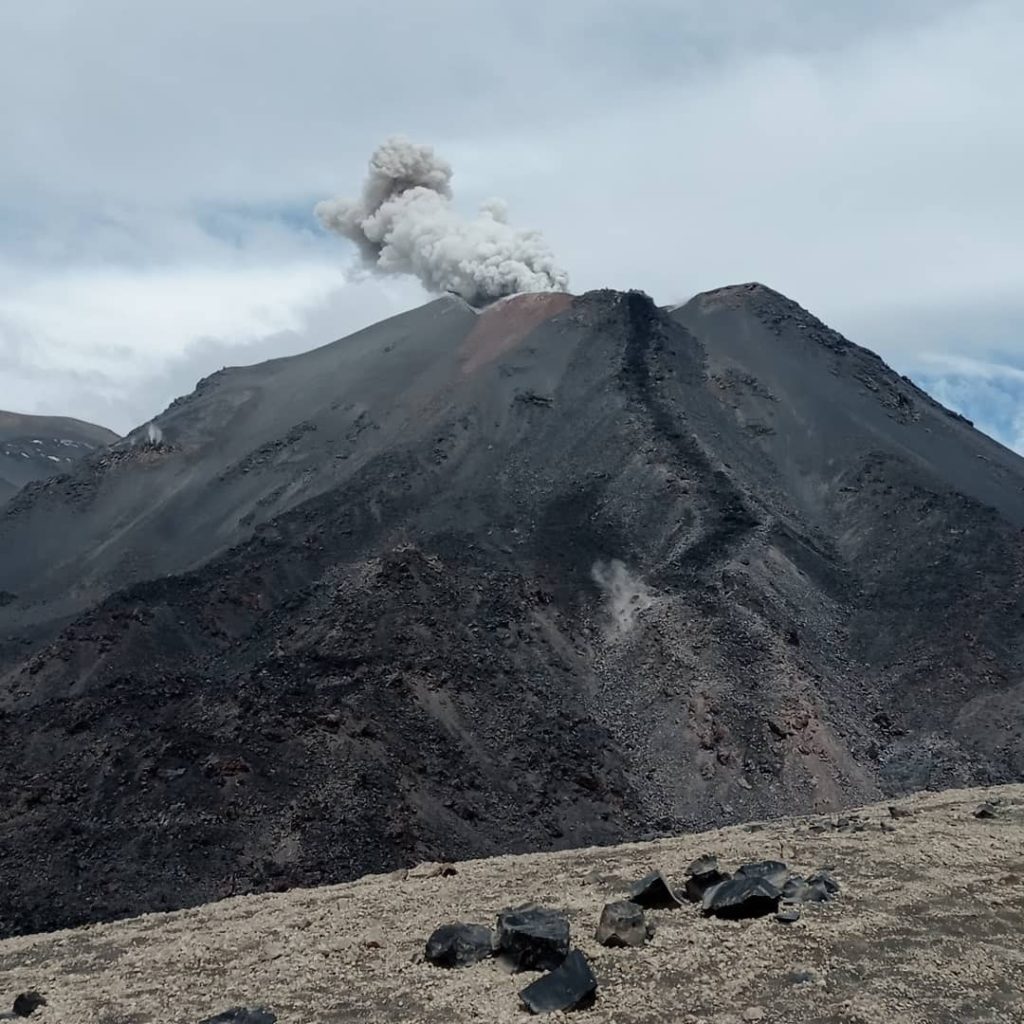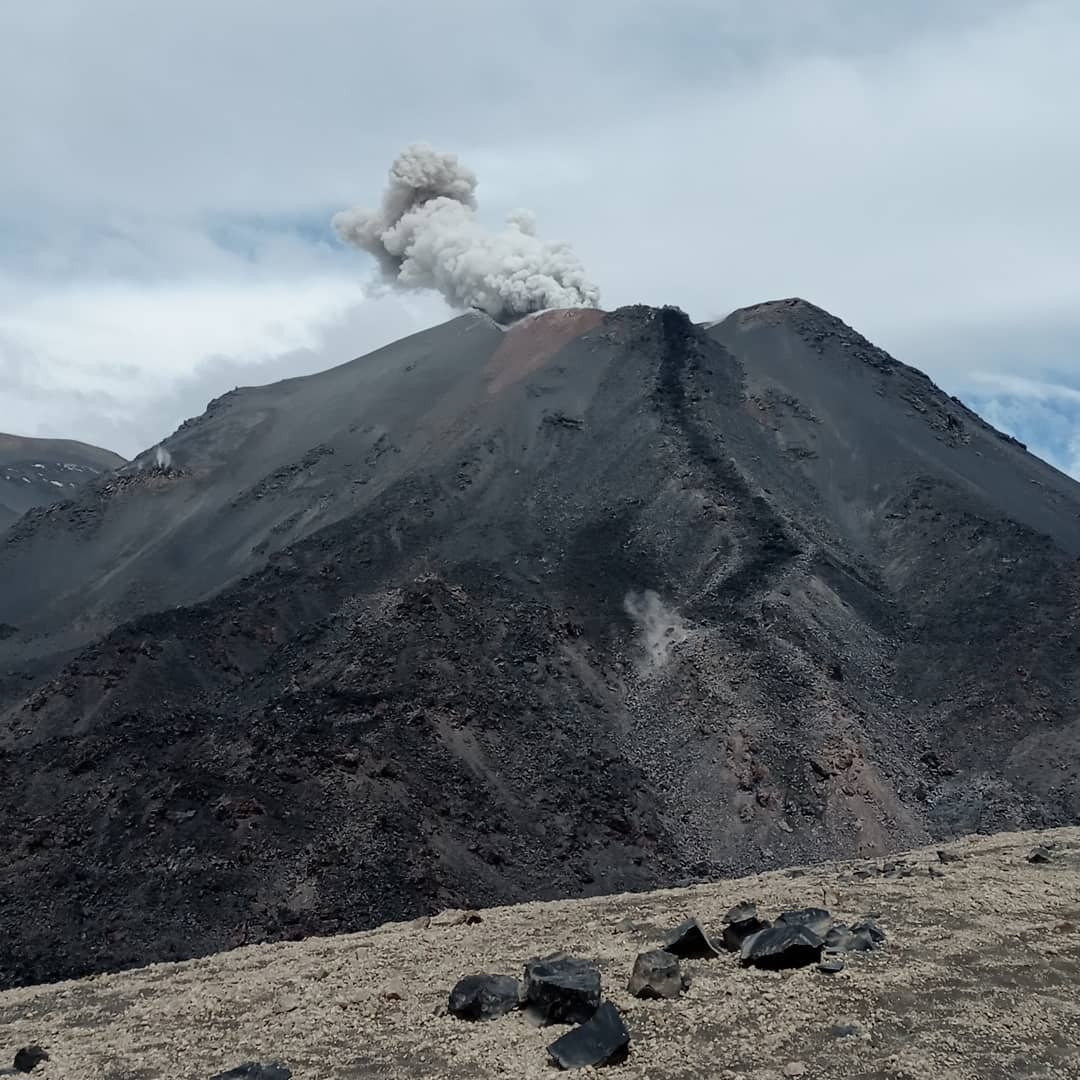 Satellite thermal anomalies
1 thermal alert was recorded in the area associated with the volcanic complex during the period, with a Volcanic Radiative Power (VRP) of less than 1 MW on June 26, a value considered low according to data processed by Middle Infrared Observation of Volcanic Activity (MIROVA, http://www.mirovaweb.it/).
At the same time, according to the analytical processing of satellite images (Sentinel 2-L2A in combination of false color bands), luminance anomalies were observed on June 17, 19 and 27, with a total luminance surface estimated at 900 m2
(06/17/2022).
Surveillance cameras
Explosive surface activity was recorded from the active crater, with the generation of mostly whitish eruptive columns associated with degassing and low height.
(98% within 500m). Isolated events exhibited pyroclastic content on June 19 and 28.
The estimated maximum height of the column reached 940 m above crater level on June 19 without generating pyroclastic flows. Regarding the activity with incandescence, this remained at low levels, with a maximum height of less than 150 m.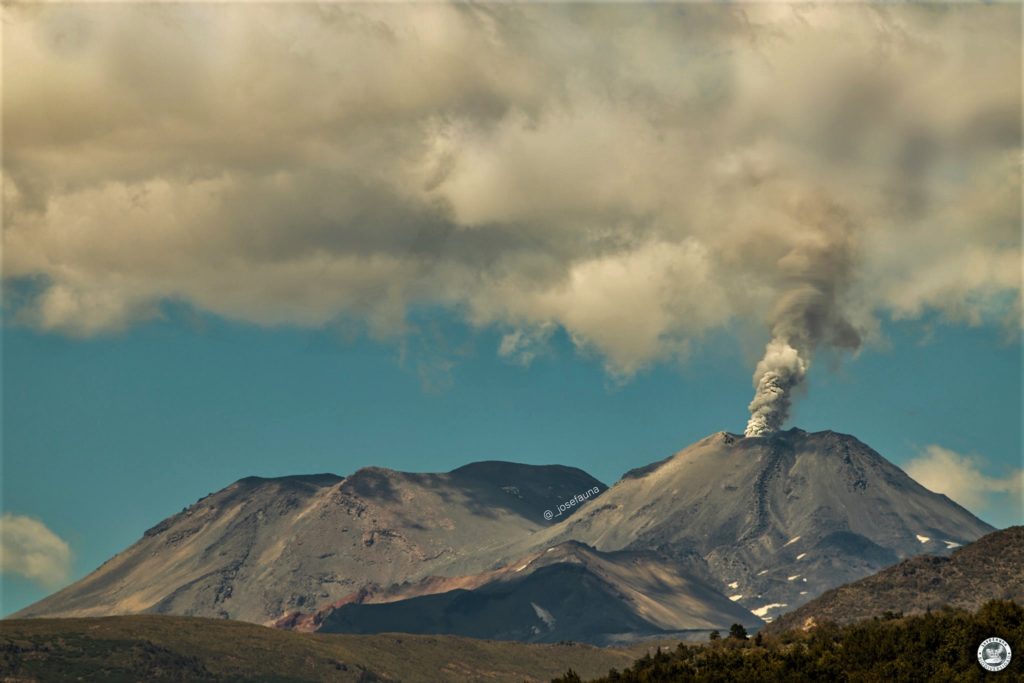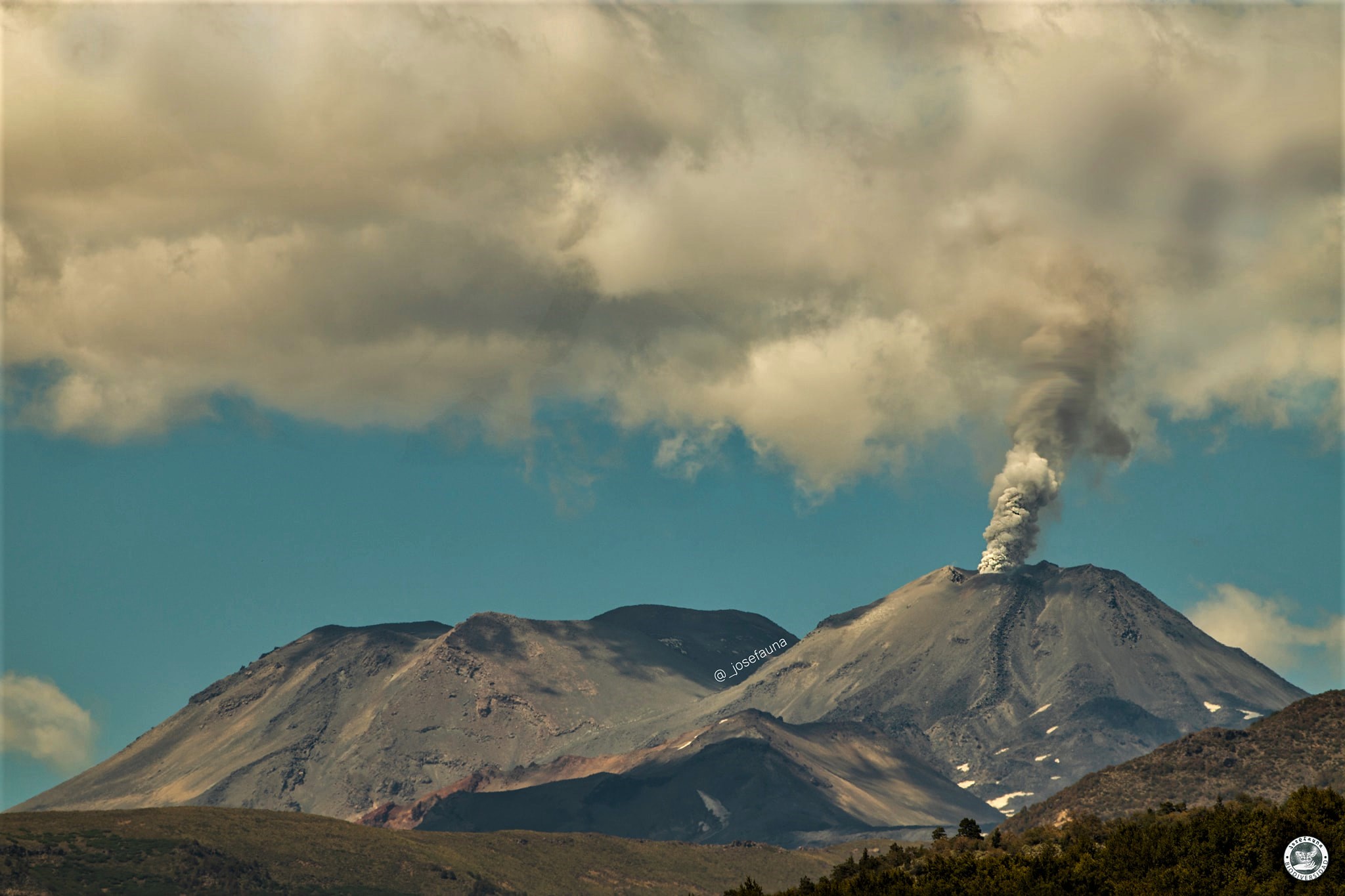 Changes in eruptive activity:
Thanks to the fixed cameras of the Sernageomin, a reactivation of the extrusive process inside the active crater has been identified (note the increase in the height of the effusive body).
Monitoring parameters indicate a low near-term probability of escalation to more explosive or higher energy events, however, specific more energetic events may occur and result in surface activity.
Due to the above, its technical alert level is maintained at yellow and its danger zone is within a radius of 2 km from the active crater.
YELLOW TECHNICAL ALERT: Changes in the behavior of volcanic activity.
Source : Sernageomin
Photos : Sernageomin , Josefauna.
Hawaii , Kilauea :
19°25'16 » N 155°17'13 » W,
Summit Elevation 4091 ft (1247 m)
Current Volcano Alert Level: WATCH
Current Aviation Color Code: ORANGE
Activity Summary:
The summit eruption of Kīlauea Volcano, within Halemaʻumaʻu crater, continued over the past 24 hours. All recent activity has been confined to the crater. Everything is status quo for summit and East Rift Zone. No threats are apparent.
Halemaʻumaʻu Lava Lake Observations:
Eruption of lava from the western vent into the active lava lake and onto the crater floor continued over the past 24 hours. The active part of the lava lake showed continuous surface activity. Surface activity, outside the lava lake, occurs from breakouts along the margins of the crater on the northeast, east, south, and west sides. Since the beginning of this eruption on September 29, 2021, the crater floor has seen a total rise of about 136 meters (446 feet).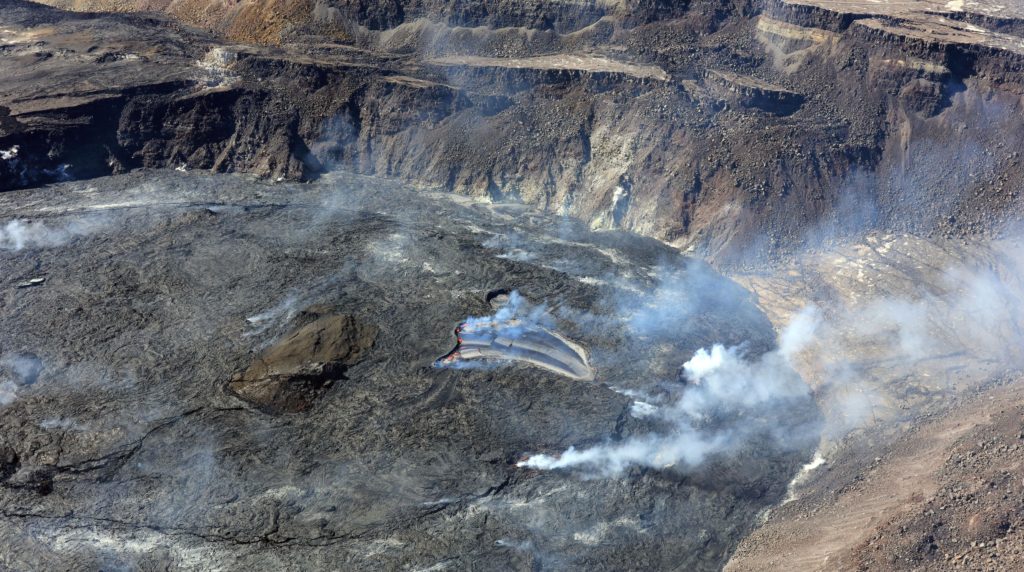 Summit Observations:
Summit tiltmeters has shown a deflationary trend this morning. Volcanic tremor remains above background levels. A sulfur dioxide (SO2) emission rate of approximately, 1,142 tonnes per day (t/d) was measured on Aug 12, 2022.
East Rift Zone Observations:
No unusual activity has been noted along the East Rift Zone or Southwest Rift Zone; low rates of ground deformation and seismicity continue along both. Measurements from continuous gas monitoring stations downwind of Puʻuʻōʻō in the middle East Rift Zone remain below detection limits for SO2, indicating that emissions from Puʻuʻōʻō are negligible.
Source : HVO.
Photo : USGS / K. Mulliken.