May 02 , 2022. EN. New Zealand : Ruapehu , Indonesia : Batu Tara , Philippines : Kanlaon , Hawaii : Kilauea , Mexico : Popocatepetl .
May 02 , 2022.
New Zealand , Ruapehu :
Volcanic unrest continues at Mt Ruapehu marked by increased volcanic gas output and strong volcanic tremor: Volcanic Alert Level remains at Level 2.
Published: Mon May 2 2022 5:30 PM
Volcanic Alert Level remains at 2
Aviation Colour Code remains at Yellow
Recent airborne gas measurements confirm continued high levels of volcanic gas emissions, along with strong volcanic tremor. Crater Lake (Te Wai ā-moe) temperature has risen to 38°C. The Volcanic Alert Level remains at Level 2.
Over the past six weeks, Mt Ruapehu has exhibited the strongest volcanic tremor in two decades along with a rise in Crater Lake (Te Wai ā-moe) temperature. This period of heightened volcanic unrest continues. Over the last week, the level of volcanic tremor has varied, with bursts of strong tremor interspersed by short, periods of weaker tremor. This represents a change in character in the tremor, and the driving processes remain unclear.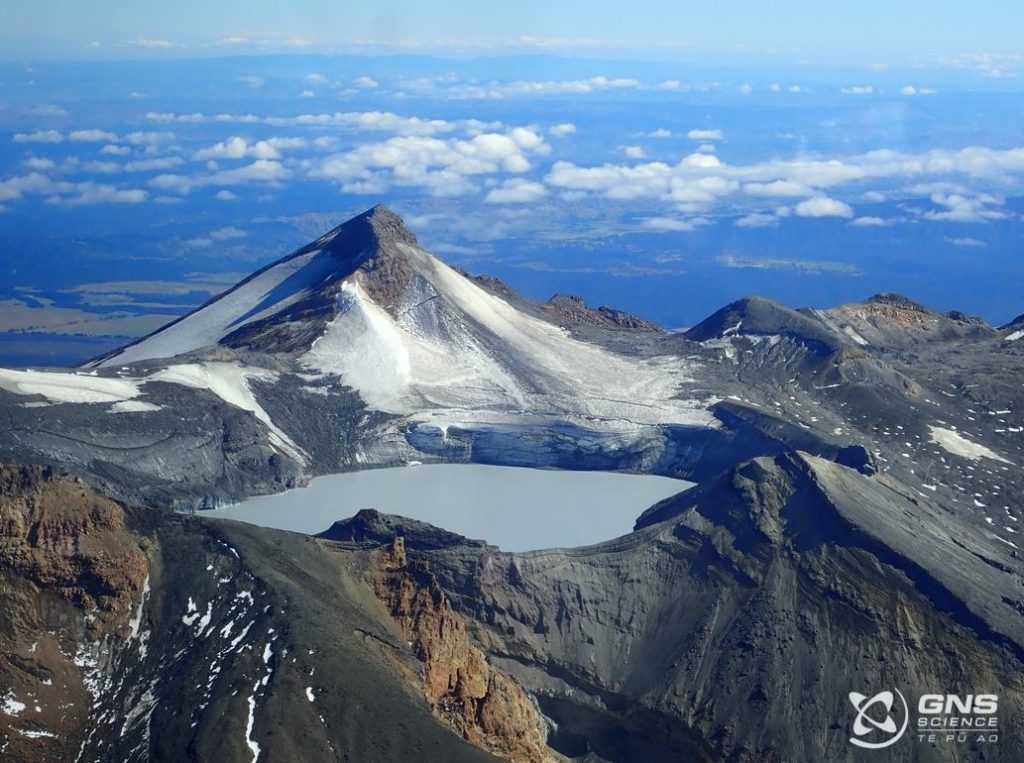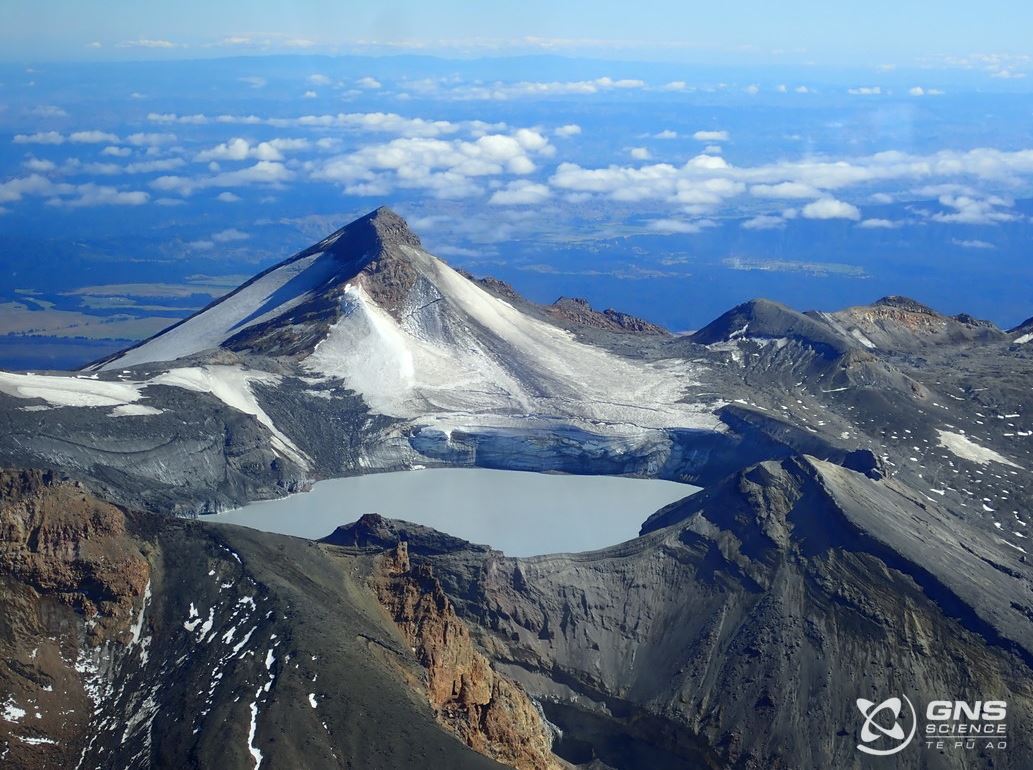 The last three days has seen Crater Lake temperature rise to 38 °C following a four-week period at 36-37 °C. Our modelling suggests that to maintain the lake temperature and subtle rise requires ~200-300 MW.
Due to the heightened volcanic unrest, GNS Science staff are carrying out more frequent aerial gas measurements and Crater Lake sampling. A gas measurement flight on 28 April recorded the sixth highest sulphur dioxide (SO2) flux of 390 tonnes per day since 2003. Sulphur dioxide is a strong indicator gas and is derived from a relatively shallow magma body, which is perceived to currently exist a few kilometres beneath Crater Lake. Further gas flights will be conducted when weather conditions are suitable.
Sampling of Crater Lake was also conducted last week and during that visit, our scientists observed upwelling of Central Vent and reduced upwelling at the Northern vents area. During recent visits, active upwelling has only been observed at the Northern vents. It is important to note that Central Vent is the primary vent, whereas the Northern vents are a subsidiary vent system. We had surmised previously that Central Vent was sealed, blocking the main flow of fluids and gases into Crater Lake, however this vent now appears to be at least partially open.
We are still awaiting laboratory analysis of the latest Crater Lake fluid and gas samples. This will show us if magma is interacting with the hydrothermal system beneath the lake. We will report on those when available.
The high sulphur dioxide (SO2) flux, sustained carbon dioxide (CO2) and continuing strong volcanic tremor, continue to indicate that molten rock (magma) is driving this period of heightened unrest. Increasing Crater Lake temperature is reflecting the increasing upwelling of hot fluids and gases through Central Vent as well as the Northern vents.
Within the next four weeks, the most likely outcome of this unrest episode is no eruption, or a minor eruption that is confined to the lake basin. Small eruptions are still able to generate lahars, especially in the Whangaehu River. The next most likely scenario is an eruption that impacts the summit plateau and generates lahars in multiple catchments, similar to what was seen after the September 2007 eruption or older events like those in 1975 and 1969.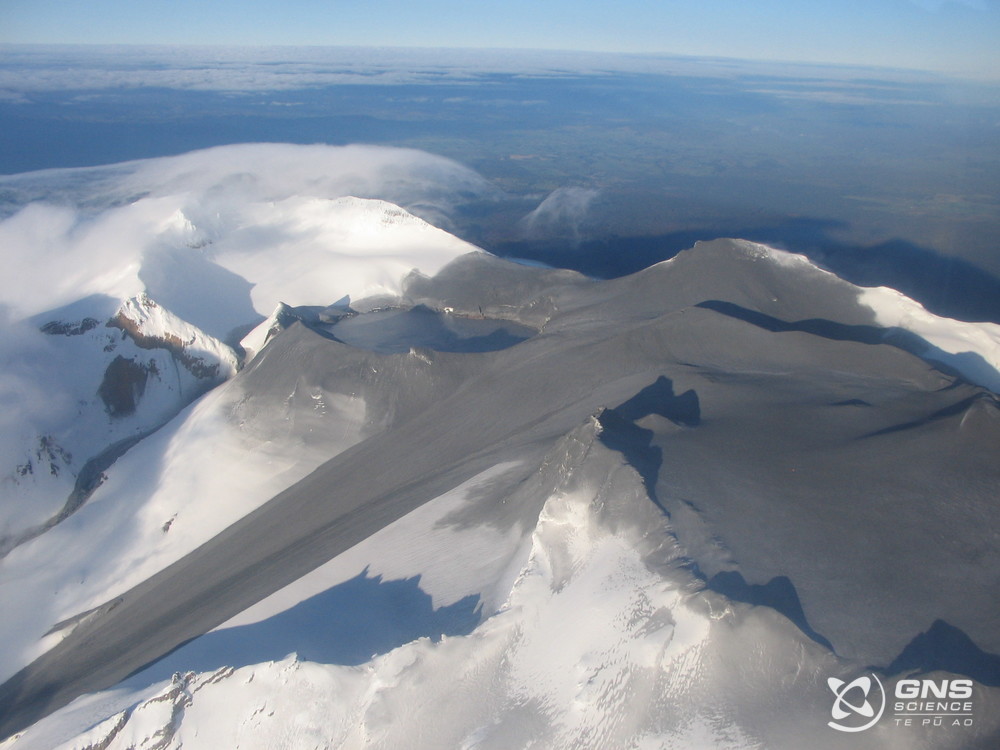 The chance of a prolonged eruptive episode or a larger eruption, such as occurred in 1995-96 with wider ashfall impacts, is higher than it was two months ago, but remains very unlikely. Such an eruption would most likely only follow a sequence of smaller eruptions.
Volcanic Alert Level 2 indicates the primary hazards are those expected during volcanic unrest; steam discharge, volcanic gas, earthquakes, landslides and hydrothermal activity. While Volcano Alert Level 2 is mostly associated with volcanic unrest hazards, eruptions can still occur with little or no warning.
Source : Geonet / Geoff Kilgour, Duty Volcanologue .
Photos : Geonet.
Indonesia , Batu Tara :
VOLCANO OBSERVATORY NOTICE FOR AVIATION – VONA
Issued : April 02 , 2022
Volcano : Batutara (264260)
Current Aviation Colour Code : YELLOW
Previous Aviation Colour Code : yellow
Source : Batutara Volcano Observatory
Notice Number : 2022TAR06
Volcano Location : S 07 deg 47 min 31 sec E 123 deg 34 min 44 sec
Area : East Nusa Tenggara, Indonesia
Summit Elevation : 2394 FT (748 M)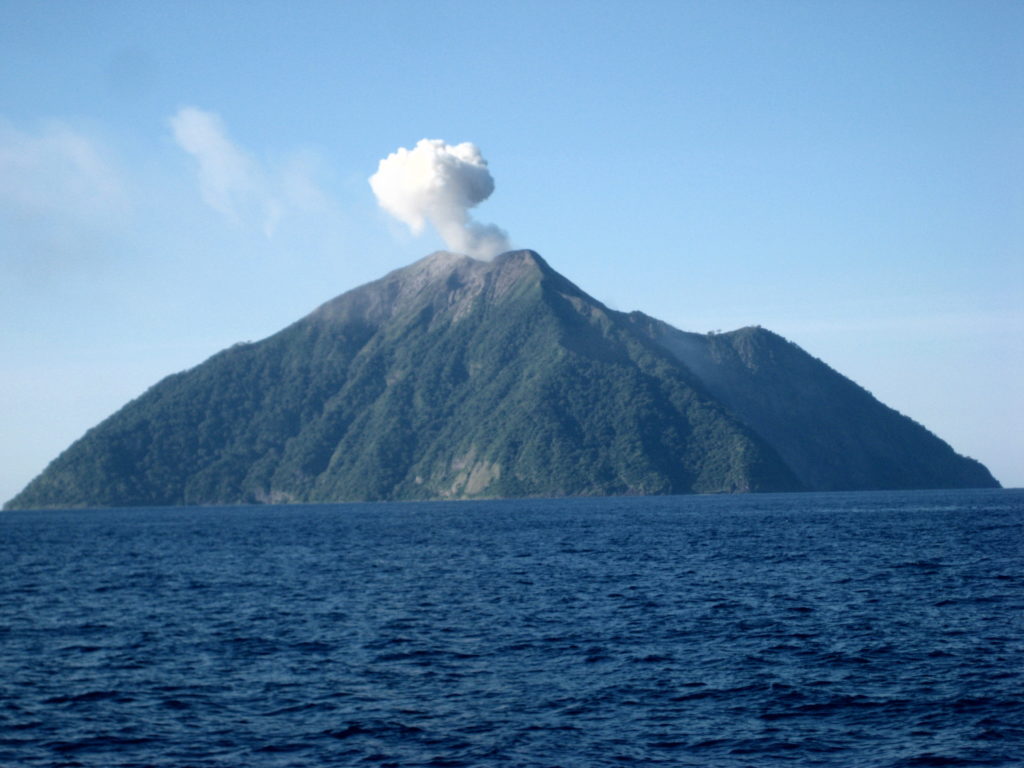 Volcanic Activity Summary :
There is no eruption activity but show an increasing in degassing with plumes height of 500 meters above sea level, at 00h54 UTC (08h54 local).
Volcanic Cloud Height :
Best estimate of ash-cloud top is around 3994 FT (1248 M) above sea level, may be higher than what can be observed clearly. Source of height data: ground observer.
Other Volcanic Cloud Information :
Ash-cloud moving to west.
Remarks :
No seismic observatory
Source : Magma Indonésie .
Photo : Nick Hughes, (Octobre 2010).
Philippines , Kanlaon :
The city government of La Carlota in Negros Occidental warned residents near Kanlaon volcano of possible ashfall.
The Philippine Institute of Volcanology and Seismology (Phivolcs) monitored a sudden increase in volcanic earthquakes – a total 66 – from 5 a.m. of April 29 to 5 a.m. of April 30.
It also recorded sulfur dioxide flux at 58 tonnes per day since April 23.
Yesterday, the sulfur dioxide emission increased to 67 tonnes.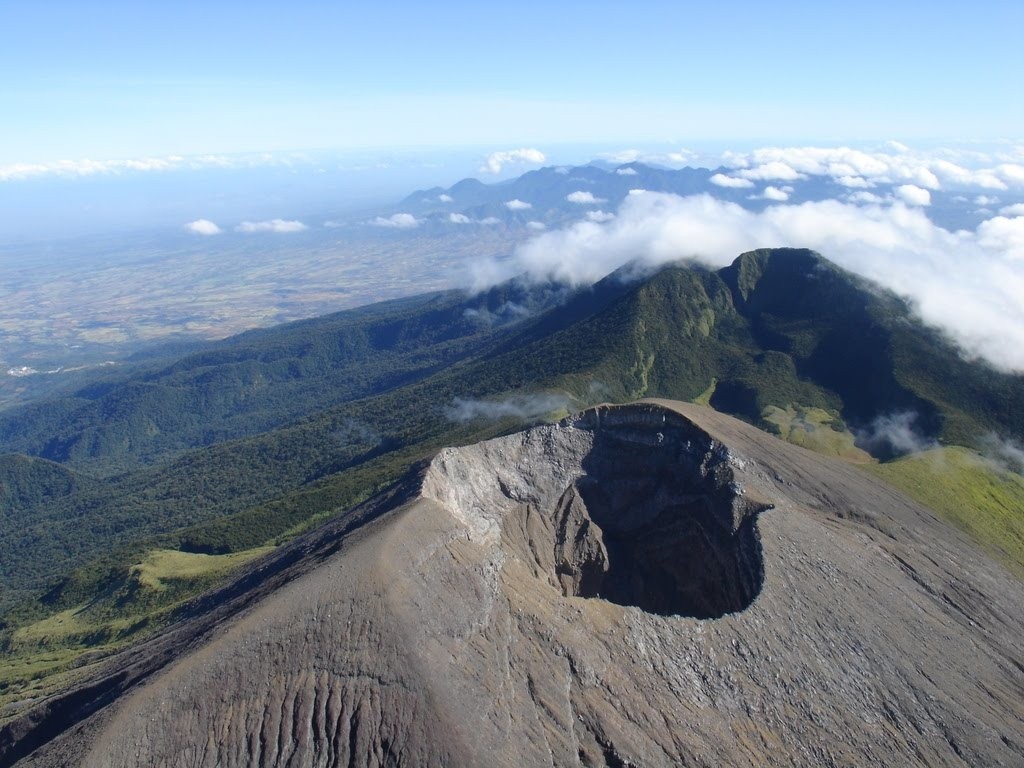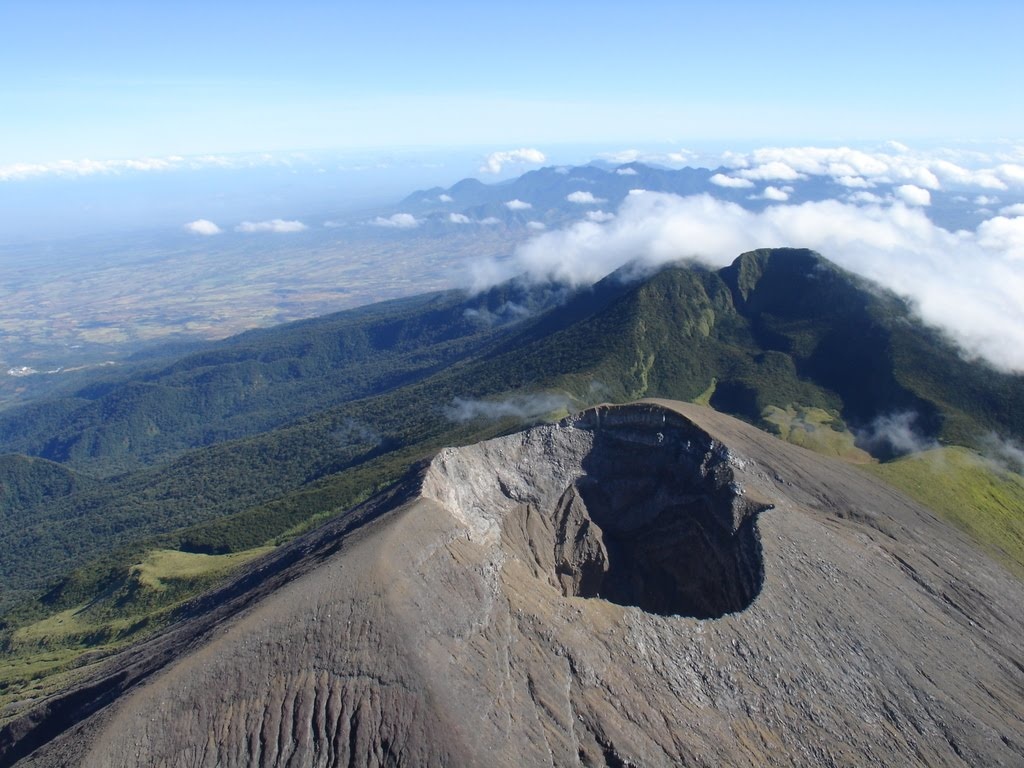 Volcanologists monitoring Kanlaon also observed weak emission of smoke rising 100 meters high and drifting northwest and southwest.
Ground deformation data also showed the volcano's edifice slightly inflated.
Due to the sudden increase in volcanic activity, the La Carlota City government released an advisory on Saturday alerting residents of barangays Ara-al, San Miguel, Yubo, and Haguimit all near Kanlaon be on the lookout for possible ashfall.
However, the city government also told its residents not to panic, assuring them that Kanlaon is constantly being monitored by Phivolcs.
Despite the increase in activity, Kanlaon is still under Alert Level 1 and residents are told not to enter the four-kilometer radius permanent danger zone.
Still, all aircraft were advised to steer away from the volcano due to possible sudden steam-driver or phreatic eruptions.
Source : panaynews.net.
Photo : Sunstar.
Hawaii , Kilauea :
19°25'16 » N 155°17'13 » W,
Summit Elevation 4091 ft (1247 m)
Current Volcano Alert Level: WATCH
Current Aviation Color Code: ORANGE
Activity Summary:
The summit eruption of Kīlauea Volcano, within Halemaʻumaʻu crater, continued over the past 24 hours. All recent activity has been confined to the crater and current data indicate that this scenario is likely to continue. No significant changes have been noted in the summit or East Rift Zone.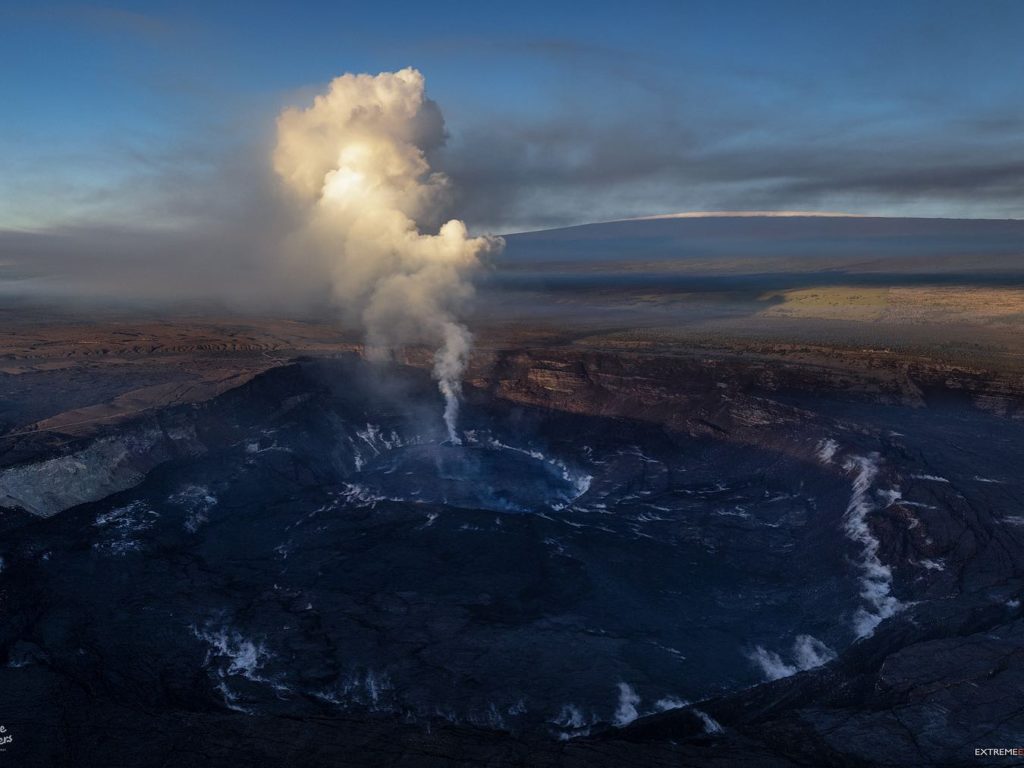 Halemaʻumaʻu crater Lava Lake Observations:
Eruption of lava from the western vent into the active lava lake and onto the crater floor continued over the past 24 hours. The active part of the lava lake showed continuous surface activity. The lake level rose slightly this morning with the return of summit inflation yesterday evening, and a brief overflow from the west vent happened at 1 a.m. Sporadic breakouts also continue along the margins of the crater, but have been weak over the past day. Since the beginning of this eruption on September 29, 2021, the crater floor has seen a total rise of about 99 meters (325 feet). The volume of lava effused since the beginning of this eruption was approximately 66 million cubic meters (18 billion gallons) as measured on April 6, 2022.
Summit Observations:
Summit tiltmeters recorded the onset of inflationary tilt yesterday at 5 p.m. Volcanic tremor remains above background levels. A sulfur dioxide (SO2) emission rate of approximately 1,800 tonnes per day (t/d) was measured on April 28, 2022.
Source : HVO.
Photo : Bruce Omori / Paradise Hélicopters .
Mexico , Popocatepetl :
May 01, 11:00 a.m. (May 01, 4:00 p.m. GMT)
During the last 24 hours, thanks to the monitoring systems of the Popocatépetl volcano, 37 low intensity exhalations have been detected, accompanied by water vapor and gas. Additionally, 11 minutes of tremor were recorded.
During the morning and at the time of this report, an emission of water vapor and volcanic gases is observed, which disperses towards the North-East.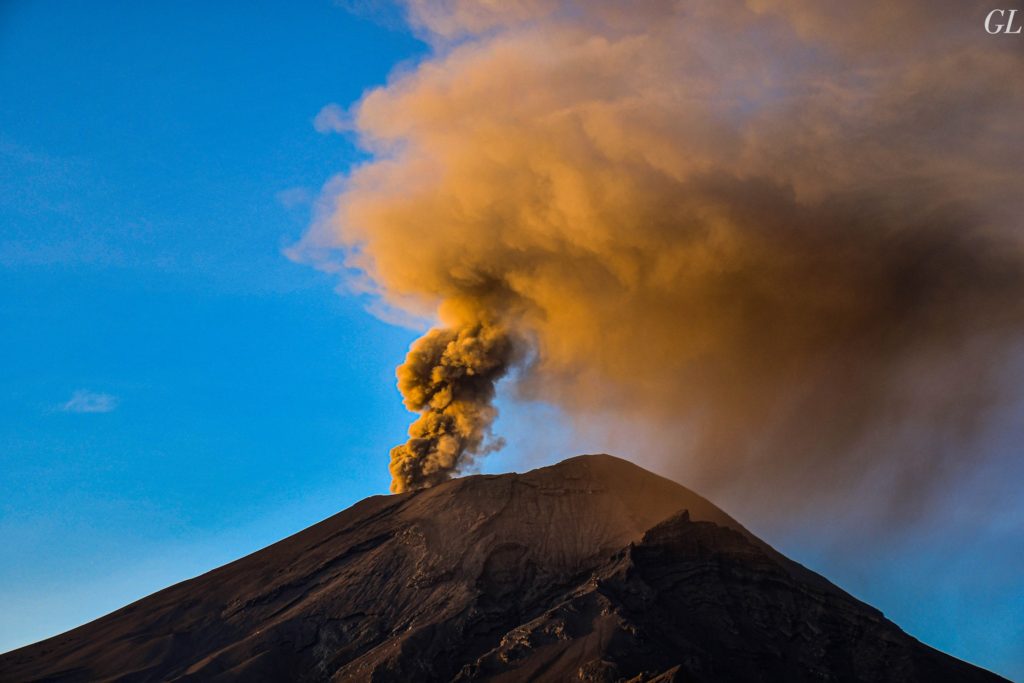 CENAPRED urges NOT TO APPROACH the volcano and especially the crater, because of the danger of falling ballistic fragments and, in case of heavy rains, to stay away from the bottom of the ravines because of the danger of mudslides and of debris.
The Popocatépetl volcanic alert traffic light is in YELLOW PHASE 2.
Source : Cenapred.
Photo : GL Volcán Popocatépetl