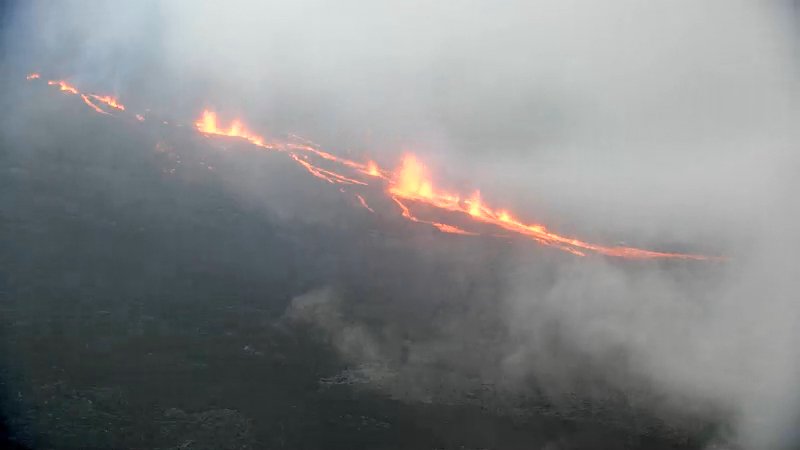 December 22 , 2021.
La Réunion , Piton de la Fournaise ( Update 11h45) :
Press release of December 22, 2021 – 11:45 a.m.
The eruption that began today at around 3:30 a.m. local time continues. The intensity of the volcanic tremor (indicator of a surface lava emission), after a phase of increase in
onset of eruption, has been gradually declining since 4.30am (local time, 12.30am UTC time; Figure 1).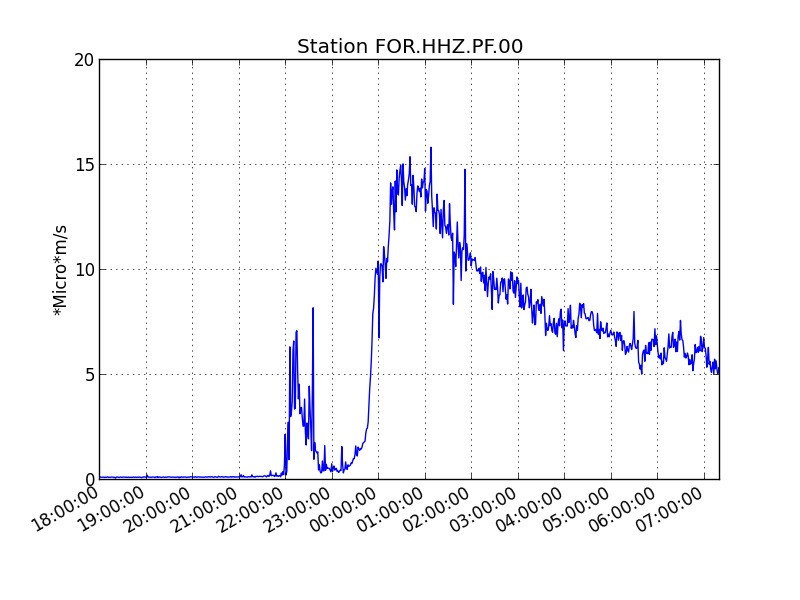 The seismicity and the tremor localization map made it possible to quickly locate the eruptive site at the southern base of the terminal cone.
According to visual feedback from the OVPF-IPGP webcams, and thanks to short gaps in the cloud mass very present on the relief of Piton de la Fournaise since last night, at least four eruptive cracks have been observed. These cracks are located on the southern flank at the base of the terminal cone, to the southeast of the Piton Kala Pélé and to the southwest of the Château Fort crater. the
lowest point of emission is about 2000 m altitude. At 8:30 am the 4 cracks were still active but the most activity was on the lowest crack at altitude.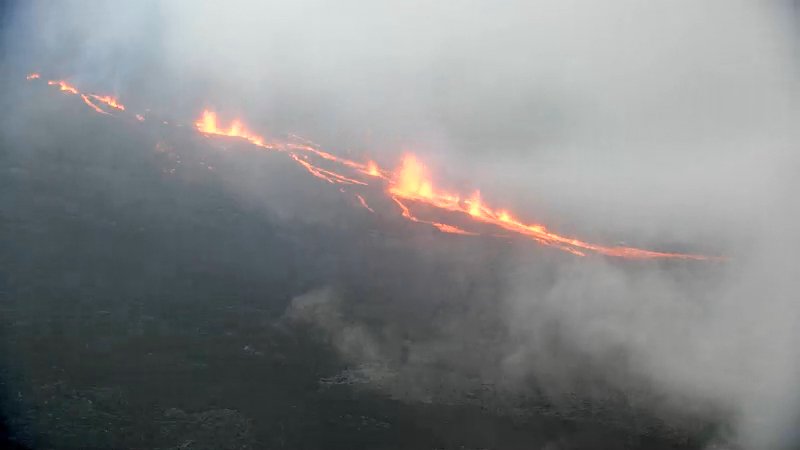 Shot of the eruptive site on 12/22/2021 at 5:54 a.m. local time from the OVPF-IPGP-IRT webcam located at Piton de Bert (© OVPF-IPGP).
Due to the very bad weather conditions on site:
– no reconnaissance on site could be made by the OVPF-IPGP teams, whether on foot or by air,
– and no estimate of lava flow could be established by the HOTVOLC platform (OPGC – Clermont Auvergne University).
Alert level: Alert 2-1 (eruption in the enclosure)
Source et photos : direction de l'OVPF-IPGP