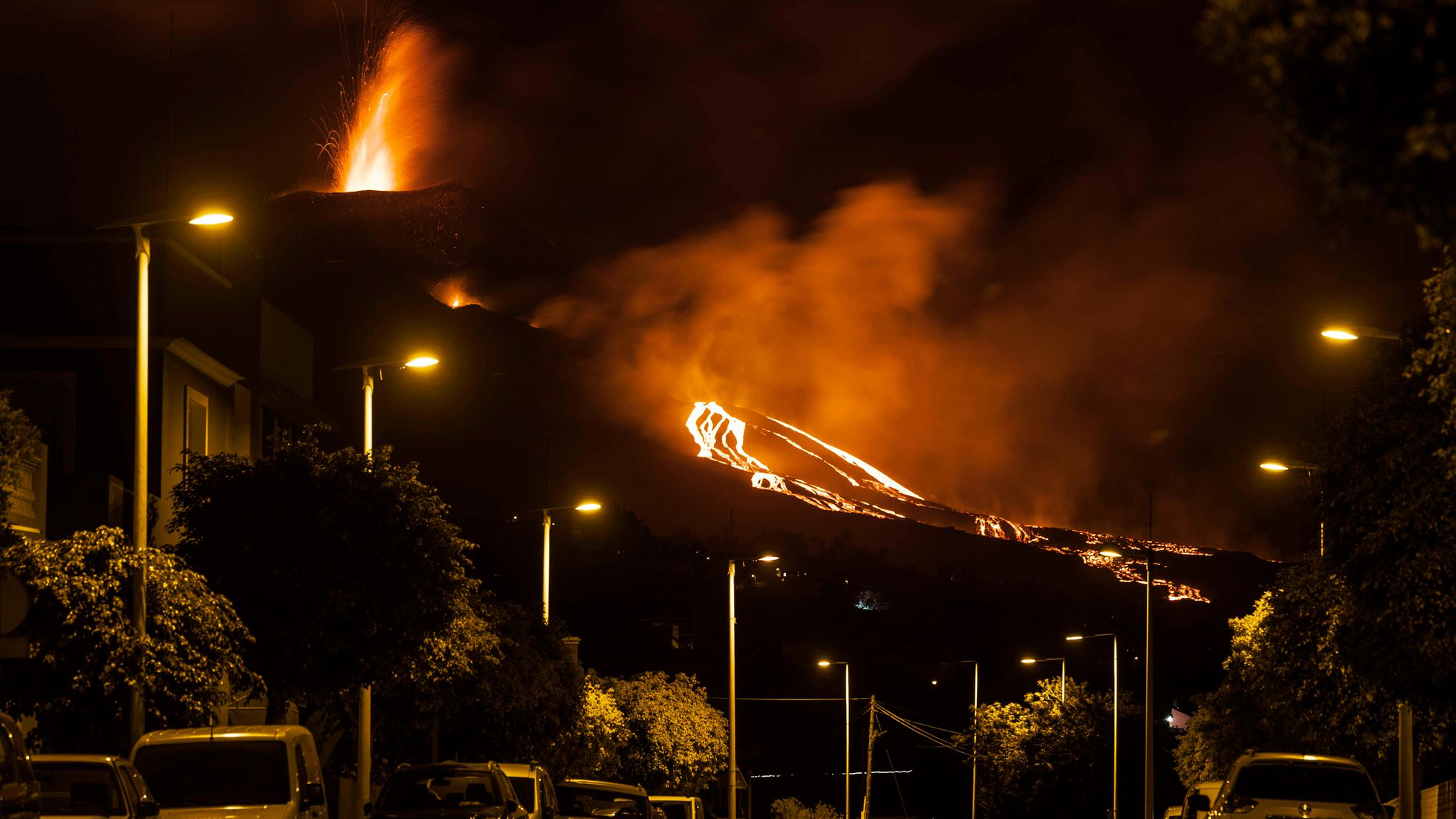 November 08 , 2021.
Spain / La Palma , Cumbre Vieja :
November 08, 2021, 09:00 UTC. Eruptive activity continues on La Palma.
Since the last communication, 42 earthquakes have been located in the area affected by the volcanic reactivation of Cumbre Vieja, 6 of these earthquakes were felt by the population, having reached the maximum intensity in the epicentral zone of IV ( EMS98).
The most significant earthquake was the one that occurred at 8:40 p.m. (UTC) yesterday, with a magnitude of 4.5 mbLg at a depth of 36 km and felt with intensity IV on the island of La Palma. Over the period considered, 1 earthquake was located at a depth of about 30 km, the rest of the hypocenters of the period are located at a shallower depth, at about 12 km.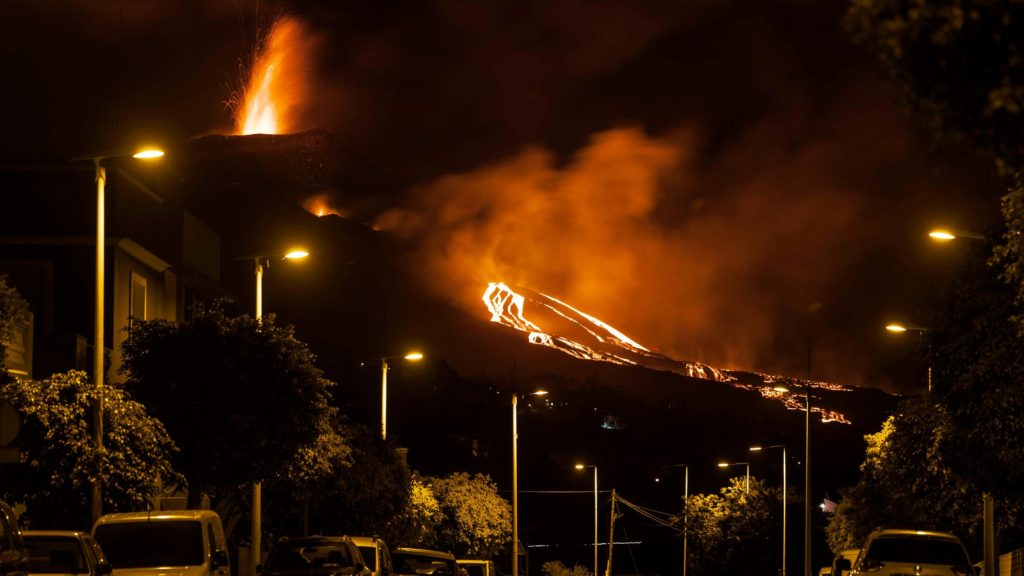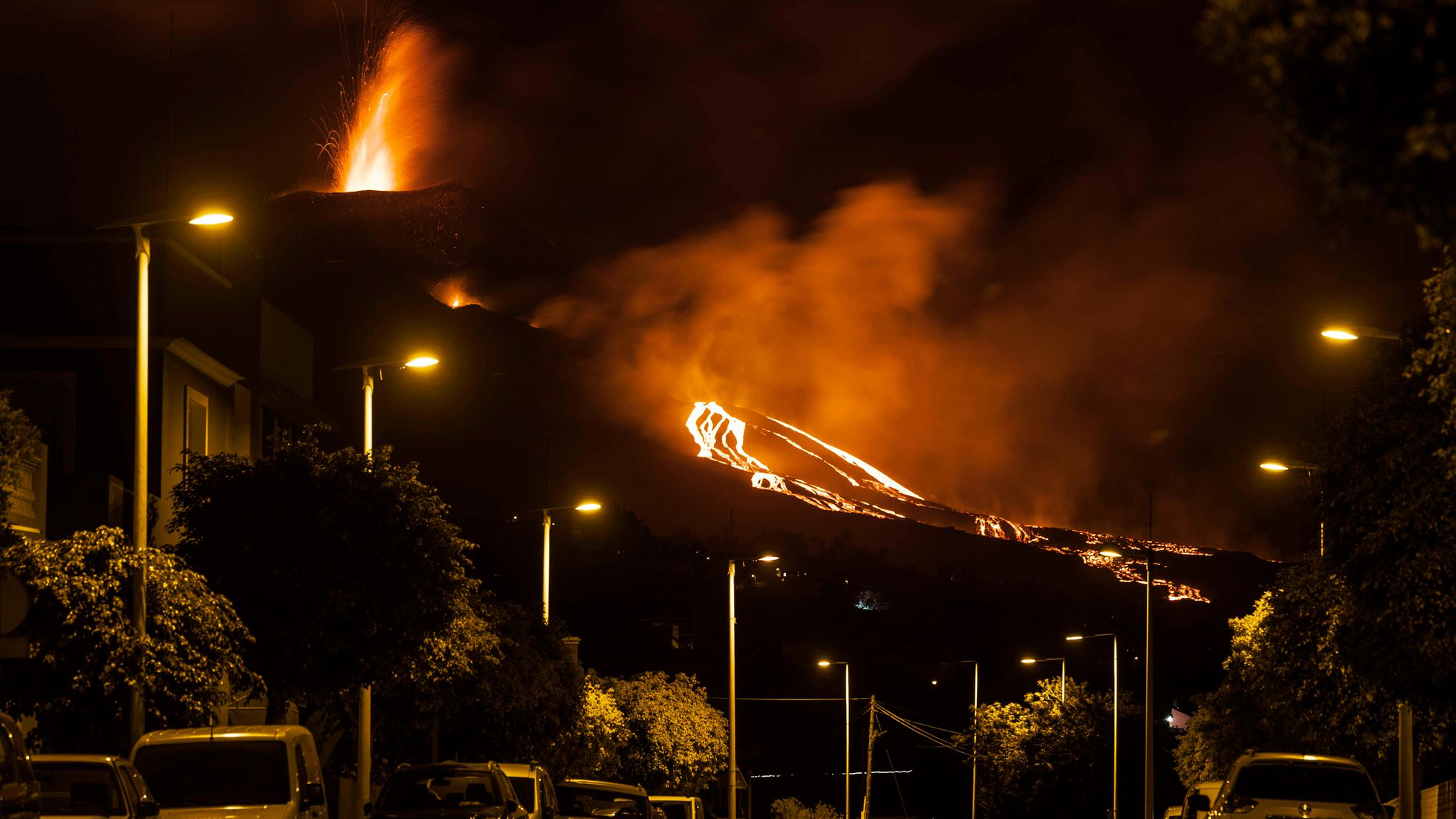 The amplitude of the volcanic tremor signal is at high average levels, with intensifying pulses.
The island's network of permanent GNSS stations shows that the elevation recorded on days 4 and 5 at station LP03, which is closest to the eruptive centers, has completely reversed. However, the southwest deformation recorded by the station is still in progress.
In the rest of the stations, a slight deflation persisted, possibly linked to deep seismicity.
In view of the calibrated image, a column height of 2,700 m is estimated at 08:45 UTC with a West-South-West direction.
Yesterday, the thermal and visual camera was moved from the north flank to the east of the volcano to continue the continuous acquisition of images in both spectra.
"This Saturday around 6:00 p.m., the lava emission rate increased and the flows that emerged from the south of the effusive focus are directed west on the previous flows. The lavas that continue to occupy the central sector occasionally overflow without affecting the new surfaces. In particular, we highlight the southwestern advance that extends north of the mountain of El Cogote, "explained Carmen López, responsible for volcanic monitoring at the National Geographic Institute.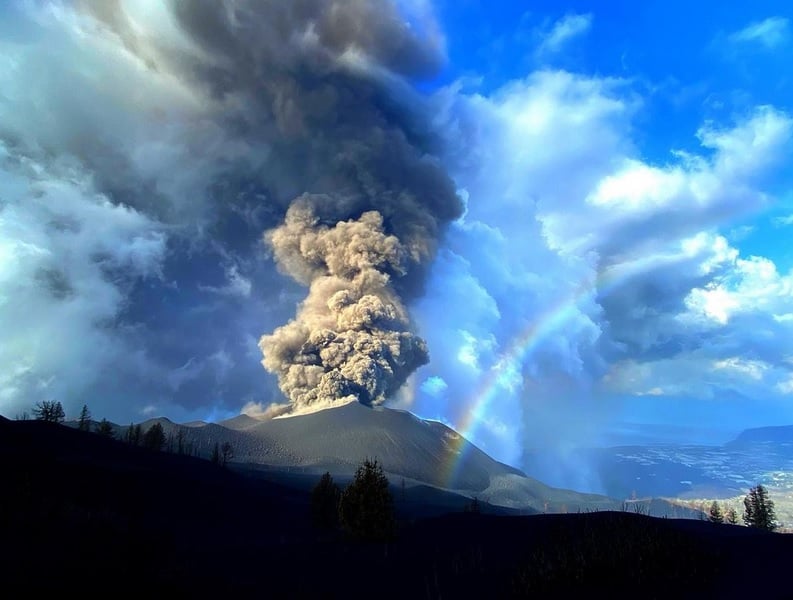 The eruption of the volcano Cumbre Vieja, on the island of La Palma, reached within hours of this Sunday 50 days of activity with no data indicating a near-term completion.
Lava continues to pass over previous flows, mainly through the central area and volcanic tubes, but without affecting new surfaces. There is only one advance of a lava flow to the southwest, which flows north of Cogote Mountain.
Seismicity continues to decrease, although it is possible that tremors felt by the population will continue to occur. The distortion recorded at Jedey's station reversed.
The height of the ash diffusion cloud is 2,700 meters. Sulfur dioxide emissions are 10,000 tonnes per day, but have continued to decline since October 25.
Source : IGN es , El Pais .
Photo : EFE (LUIS SEVILLANO / El Pais ) , Marta 71.
Alaska , Pavlof :
55°25'2″ N 161°53'37 » W,
Summit Elevation 8261 ft (2518 m)
Current Volcano Alert Level: WATCH
Current Aviation Color Code: ORANGE
Low-level eruptive activity continues. Seismicity remains elevated, and small explosions were more frequent over the past day compared to the previous week. Seismic tremor continues to be variable, with a several hour period of semi-regular tremor bursts observed, interspersed with more discontinuous activity. Satellite and web camera images were obscured by clouds, but very small ash clouds were likely generated by the explosive events.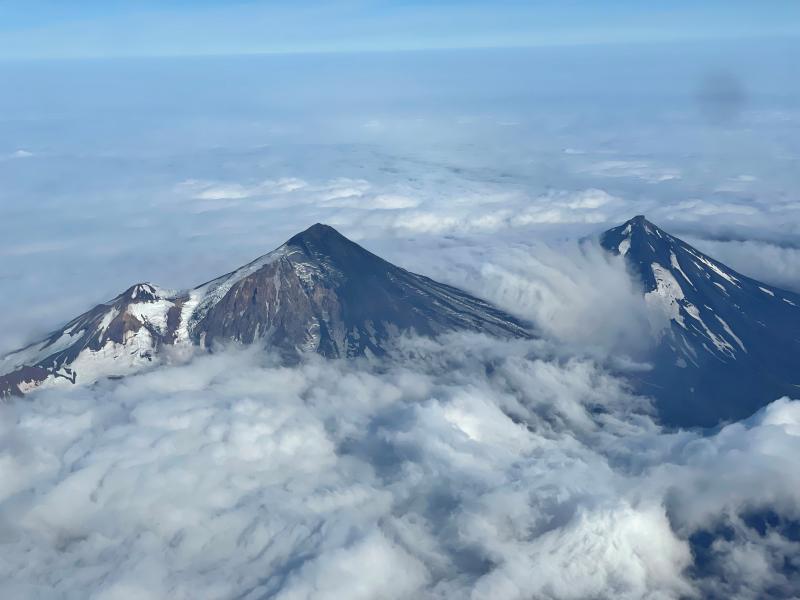 Small explosions accompanied by low-level ash emissions could happen at any time, and are typically a hazard in the immediate vicinity of the summit. The level of unrest at Pavlof can change quickly and the progression to more significant eruptive activity can occur with little or no warning.
Pavlof is monitored by local seismic and infrasound sensors, satellite data, web cameras, and remote infrasound and lightning networks.
Source : AVO
Photo : Jacob, Ben David
Kamchatka , Karymsky :
VOLCANO OBSERVATORY NOTICE FOR AVIATION (VONA)
Issued: November 7 , 2021
Volcano: Karymsky (CAVW #300130)
Current aviation colour code: ORANGE
Previous aviation colour code: orange
Source: KVERT
Notice Number: 2021-143
Volcano Location: N 54 deg 2 min E 159 deg 26 min
Area: Kamchatka, Russia
Summit Elevation: 1486 m (4874.08 ft)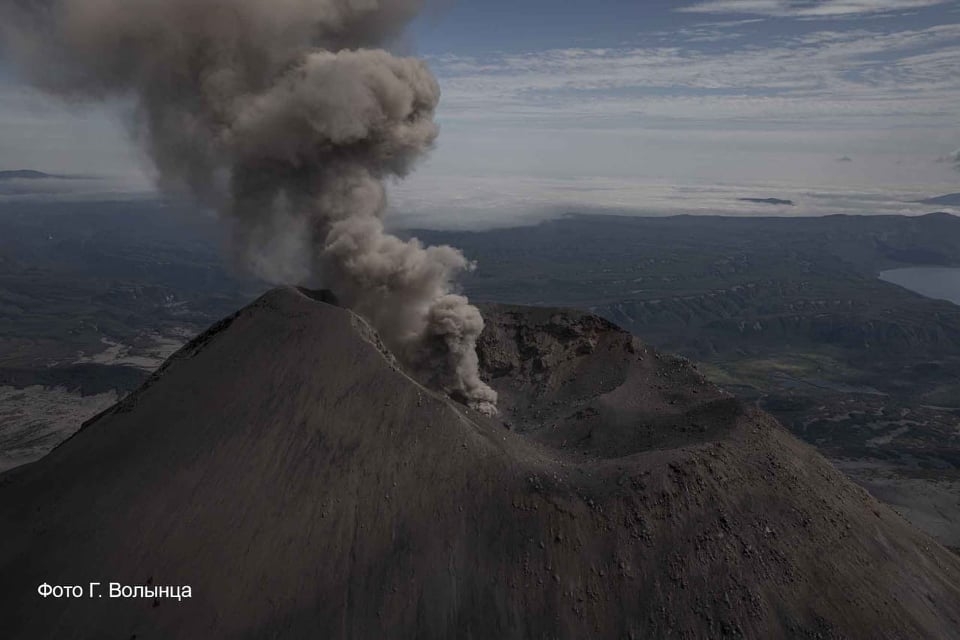 Volcanic Activity Summary:
The eruptive activity of the volcano continues. Satellite data showed an ash plume extending about 35 km to the east from the volcano.
This activity continues. Ash explosions up to 10 km (32,800 ft) a.s.l. could occur at any time. Ongoing activity could affect international and low-flying aircraft.
Volcanic cloud height:
2300-3000 m (7544-9840 ft) AMSL Time and method of ash plume/cloud height determination: 20211107/2100Z – Himawari-8
Other volcanic cloud information:
Distance of ash plume/cloud of the volcano: 35 km (22 mi)
Direction of drift of ash plume/cloud of the volcano: E / azimuth 84 deg
Time and method of ash plume/cloud determination: 20211107/2100Z – Himawari-8
Source : Kvert
Photo : kvert , G. Volynets
Iceland , Bárðarbunga :
Strong earthquake in Bárðarbunga volcano this morning
At 07:20 UTC today (6-November-2021) an earthquake with magnitude of Mw4,0 took place in Bárðarbunga volcano. A swarm of smaller earthquakes happened in the same area before and after the strongest earthquake.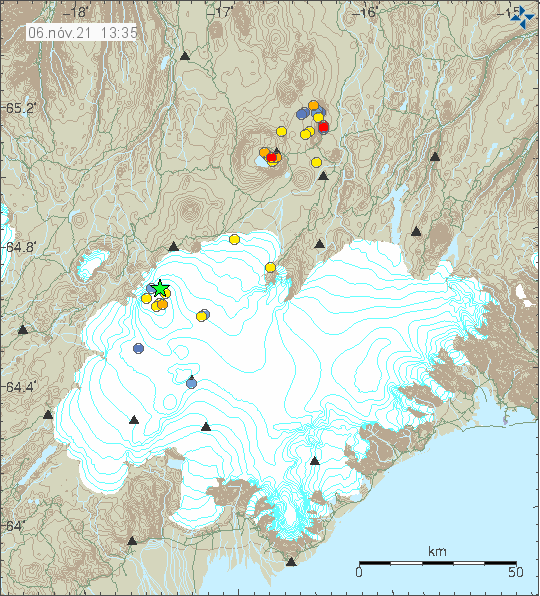 Green star in Bárðarbunga volcano shows the location of the Mw4,0 earthquake.
Earthquake activity in Bárðarbunga volcano. Copyright of this image belongs to Icelandic Met Office.
This earthquake activity shows that Bárðarbunga volcano continues to inflate after the eruption in 2014 to 2015. This does not indicate that an eruption is about to happen. A lot more earthquake activity and time has to happen before an new eruption happens in Bárðarbunga volcano.
Source : icelandgeology.net
Indonesia , Ibu :
VOLCANO OBSERVATORY NOTICE FOR AVIATION – VONA
Issued : November 08 , 2021
Volcano : Ibu (268030)
Current Aviation Colour Code : ORANGE
Previous Aviation Colour Code : orange
Source : Ibu Volcano Observatory
Notice Number : 2021IBU23
Volcano Location : N 01 deg 29 min 17 sec E 127 deg 37 min 48 sec
Area : North Maluku, Indonesia
Summit Elevation : 4240 FT (1325 M)
Volcanic Activity Summary :
Eruption with volcanic ash cloud at 00h43 UTC (09h43 local).
Volcanic Cloud Height :
Best estimate of ash-cloud top is around 7440 FT (2325 M) above sea level, may be higher than what can be observed clearly. Source of height data: ground observer.
Other Volcanic Cloud Information :
Ash-cloud moving to south.
Remarks :
Eruption and ash emission is continuing.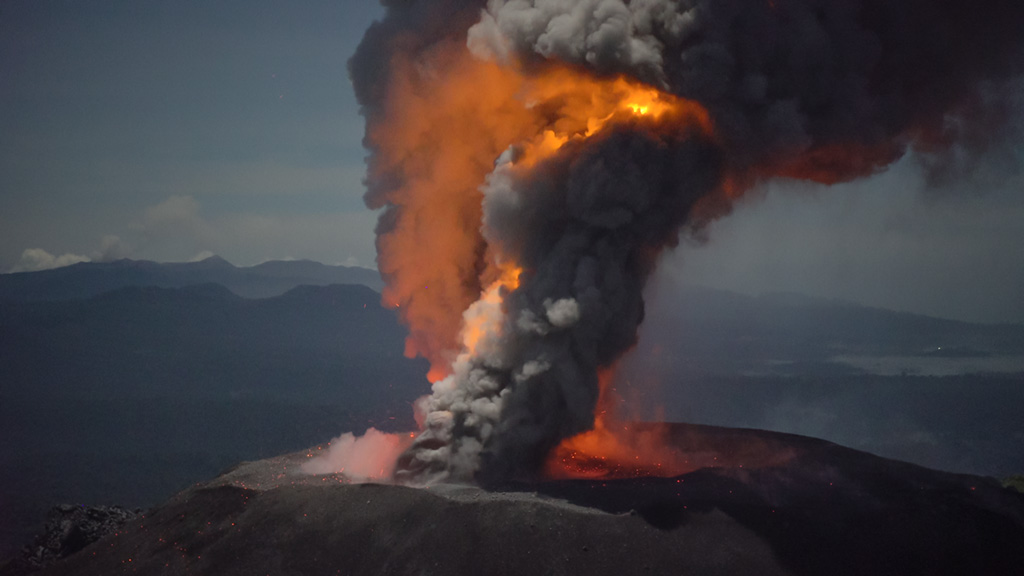 Level of activity at Level II (WASPADA). G. Ibu (1340 m altitude) has been in continuous eruption since 2008.
The volcano is clearly visible until it is covered in fog. The smoke from the crater is thick white with low to medium intensity, about 200-800 meters high from the summit. The weather is sunny, cloudy to rainy, the winds are weak to moderate in the south.
According to the seismographs of November 7, 2021, it was recorded:
78 eruption / explosion earthquakes
70 avalanche earthquakes
53 emission earthquakes
18 harmonic tremors
Sources : Magma Indonésie , PVMBG.
Photo : Martin Rietze .
Chile , Nevados de Chillan :
Special Report on Volcanic Activity (REAV), Ñuble region, Nevados de Chillán volcanic complex, November 7, 2021, 11:25 a.m. local time (Continental Chile).
The National Service of Geology and Mines of Chile (Sernageomin) publishes the following PRELIMINARY information, obtained thanks to the monitoring equipment of the National Volcanic Monitoring Network (RNVV), processed and analyzed at the Volcanological Observatory of the Southern Andes ( Ovdas):
On Sunday 07 November 2021, at 10:57 a.m. local time (13:57 UTC), the monitoring stations installed near the Nevados de Chillán volcanic complex recorded an earthquake associated with the fracturing of rocks (volcano-tectonic type) in the volcanic system.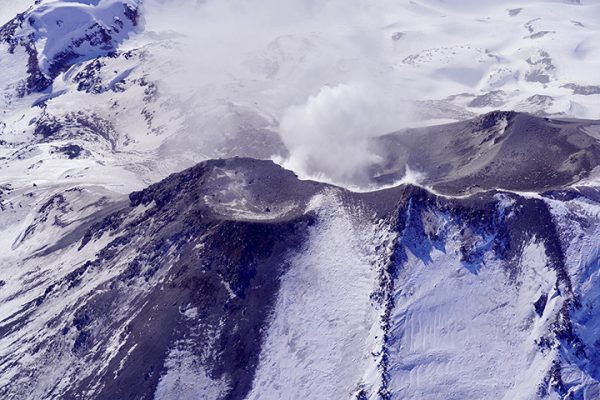 The characteristics of earthquakes after their analysis are as follows:
TIME OF ORIGIN: 10:57 a.m. local time (13:57 UTC)
LATITUDE: 36.865 ° S
LONGITUDE: 71.359 ° W
DEPTH: 3.8 km
LOCAL MAGNITUDE: 3.1 (Ml)
OBSERVATIONS:
At the time of this report, no surface activity associated with this event has been observed.
The volcanic technical alert remains at the Yellow level.
Source : Sernageomin.
Photo : Ingemmet.