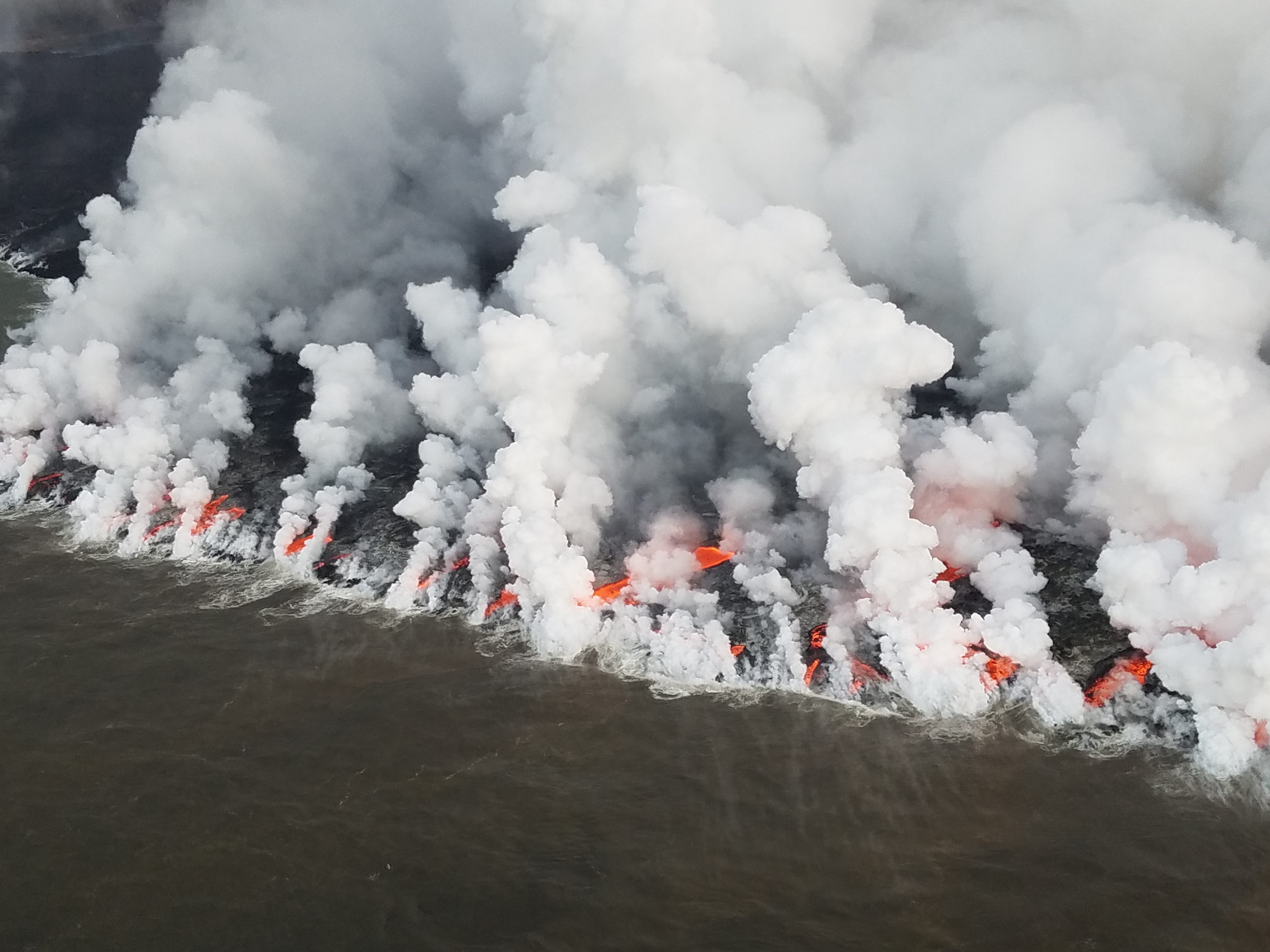 July 31 , 218. EN. Peru : Sabancaya , Japan : Nishinoshima , Italy / Sicily : Etna , Hawai : Kilauea , Guatemala : Fuego .
July 31 , 218.
Peru , Sabancaya :
An average of 19 EXP / day was recorded. The earthquakes associated with the rise of the magma (type Hybrids) remain very weak in number and energy. 
The eruptive columns of gas and ash reached a maximum height of 3000 m above the crater. The dispersion of these materials occurred within a radius of about 40 km, mainly to the southeast and east.
The volcanic gas flow (SO2) recorded on July 26 had a maximum value of 4195 tons / day, a value considered large. 
The deformation of the surface of the volcanic building does not present any significant variations. 
The MIROVA satellite system did not record any thermal anomalies.
In general, eruptive activity maintains moderate levels. No significant changes are expected in the following days.
Source : IGP Perou.
Photo : Ingemmet ( archive 2016 ).
Japan , Nishinoshima :
TOKYO (Kyodo) – A small eruption has been confirmed on the uninhabited Pacific island about 1,000 kilometers south of Tokyo, the meteorological agency said Thursday.
A Japanese Coast Guard aircraft observed brown smoke coming out of a crater on Nishinoshima around 12:24, according to the Japan Meteorological Agency.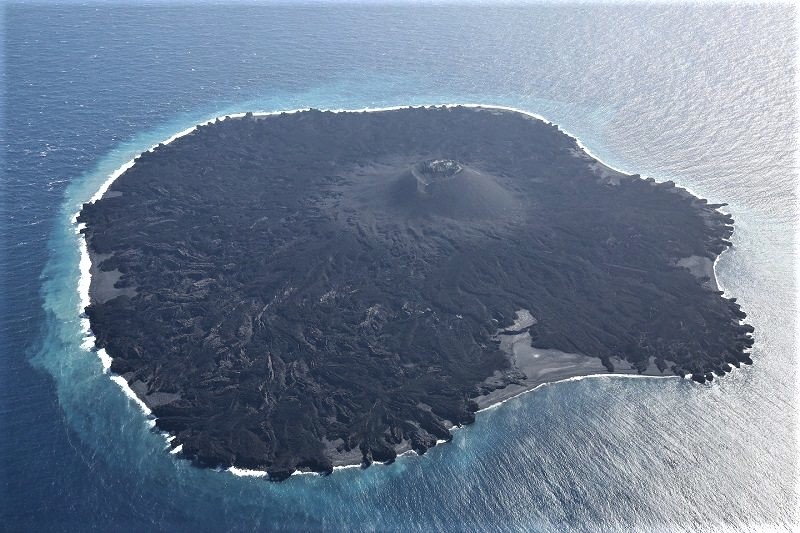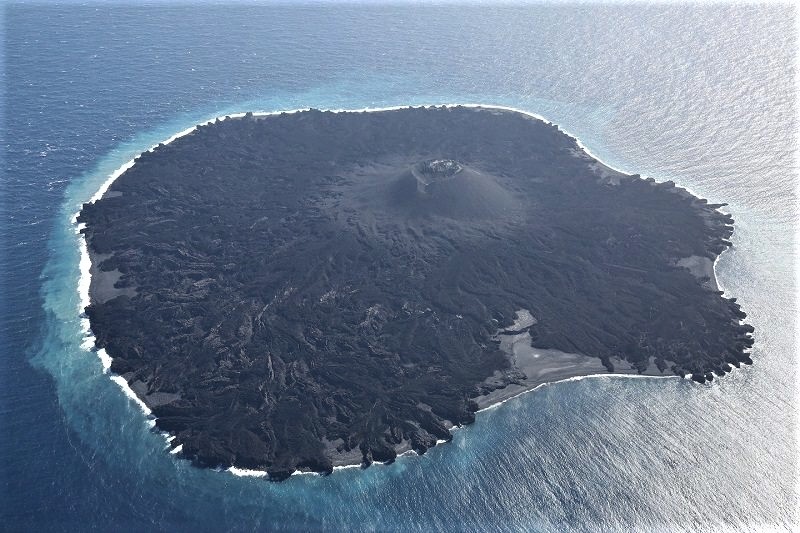 The island emerged during an eruption in 2013, but volcanic activity has slowed since August of last year, prompting the agency to lower the level of alert it has issued for areas near the crater.
Since land surface temperatures have remained stable, the agency estimates that the latest eruption did not result in the release of lava.
Source : The Mainichi.
Photo : Japan Coast Guard.
Italy / Sicily , Etna :
Explosive activity occurs inside the Northeast crater on July 30, 2018. These prolonged events, with the launch of incandescent bombs from a small mouth in the northeastern part of the crater floor, were products at intervals of a few minutes.
Attività esplosiva all'interno del Cratere di Nord-Est, 30 luglio 2018. Questi eventi prolungati, con lancio di bombe incandescenti da una piccola bocca nella parte nord-orientale del fondo craterico, sono avvenuti ad intervalli di alcuni minuti. Le bombe sono ricadute nella stessa depressione craterica. In maniera più continua ma meno forte, sta continuando l'attività stromboliana all'interno del cratere Bocca Nuova; anche qui i prodotti ricadono dentro il cratere.Con Giò Giusa ed altri

Publiée par Boris Behncke sur Lundi 30 juillet 2018
The bombs fell back into the same depression of the crater. In a more continuous but less intense activity, Strombolian activity continues in the crater of Bocca Nuova; here too the products fall back into the crater.
Source : Dr Boris Behncke / Gio Giusa.
Hawai , Kilauea :
Monday, July 30, 2018, 11:15 AM HST (Monday, July 30, 2018, 21:15 UTC)
19°25'16 » N 155°17'13 » W,
Summit Elevation 4091 ft (1247 m)
Current Volcano Alert Level: WARNING
Current Aviation Color Code: ORANGE
Kīlauea Volcano Lower East Rift Zone
Fissure 8 continues to erupt lava into the channel leading northeastward from the vent. No overflows were reported this morning and lava levels in the channel appear low. At the coast, the south edge of the lava flow has not advanced westward in the past day, and remains less than 175 m (0.1 mi) from the Pohoiki boat ramp in Isaac Hale Park. Lava along the western edge of the flow is fuming and may start oozing from this edge. Lava is actively entering the ocean along a broad 2 km (1.2 mi) flow front centered near the former Ahalanui Beach Park.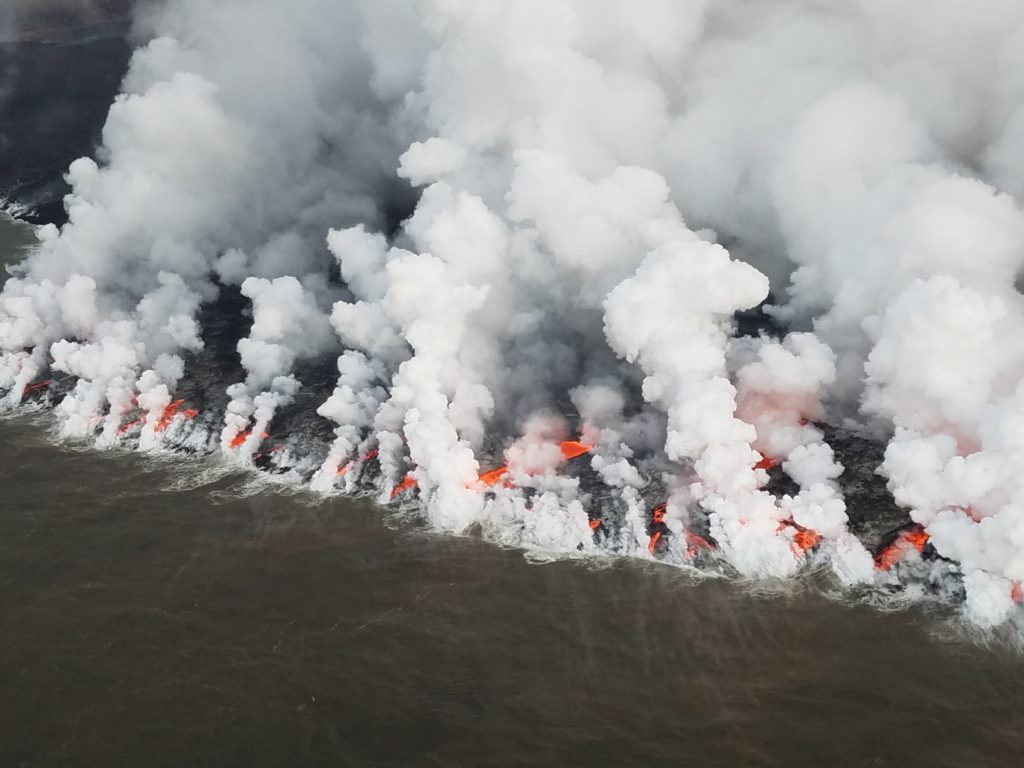 As of 6 a.m. HST today (July 30), lava from fissure 8 was moving in an open channel all the way to the central flow field southeast of Kapoho Crater. There, it crusted over and fed numerous active tongues of lava that entered the ocean along a broad (2 km, or 1.2 mi) coastal flow front centered near the former Ahalanui Beach Park
No other fissures are active this morning.
Kīlauea Volcano Summit
The most recent collapse event occurred at 12:08 p.m. HST July 29, and was similar in character and magnitude to previous events. Seismicity is slowly increasing and has been 25-30 earthquakes per hour this Morning.
Source : HVO.
Guatemala , Fuego :
SPECIAL BULLETIN volcanological BEFGO # 101-2018: Lahars in ravines Taniluya, Ceniza, Jute and Las Lajas, Guatemala July 30, 2018, 21:25 (local time)
Type of activity: Vulcanian
Morphology: Composite Stratovolcano
Location: 14 ° 28'54˝ Latitude N; 90 ° 52'54˝Longitude W.
Height: 3 763msnm.
In recent times, there has been heavy rains in the areas of the Fuego volcano, generating moderate lahars in the Taniluyá, Ceniza, El Jute and Las Lajas ravines and in the part of the ravine where San Miguel Los Lotes is located. It is important to remember that in this area there is still no defined channel where the lahars descend, this can cause furrows, ravines, generate new channels and affect the RN14.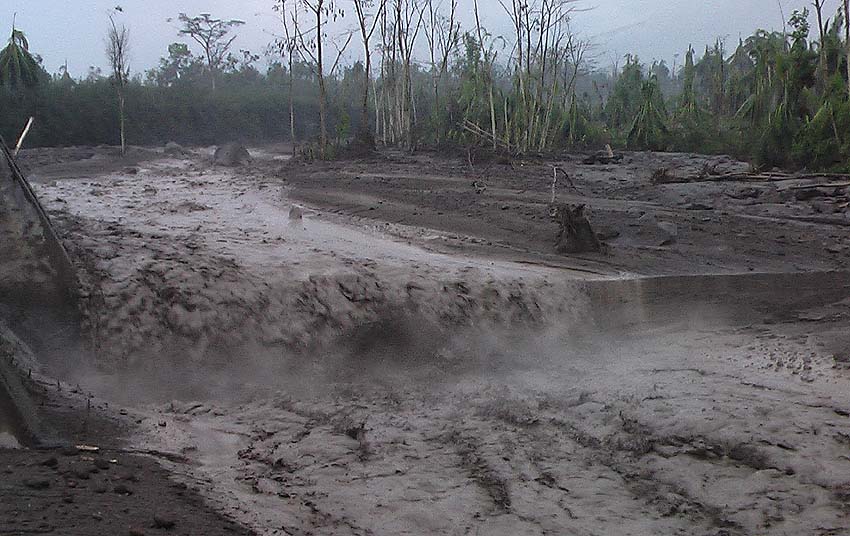 These lahars are presented with abundant fine materials making them pasty, they drag blocks of 2-3 meters in diameter, trunks and branches of trees, which generates vibrations in their path. The materials of the recent eruption are descending, smelling of Sulfur and emitting steam on their way.
As rains can persist in the vicinity of the volcano, the probability of generating lahars in the Seca Canyon and the Mineral River which are tributaries of the Pantaleón River can not be ruled out.
Source : Insivumeh.
Photo : Insivumeh