September 20, 2019. EN. Italy / Sicily : Etna , Japan : Sakurajima , Hawaii : Mauna Loa , Philippines : Taal , Kamchatka : Klyuchevskoy .
September 20 , 2019.
Italy / Sicily , Etna :
VOLCANIC ACTIVITY REPORT FOR ETNA, September 18 , 2019. 19:33:28 h UTC (21:33:28 h local time).
The Istituto Nazionale di Geofisica e Vulcanologia, Osservatorio Etneo, reports that since the previous communiqué of 16 September 2019, Strombolian activity has continued at the Voragine crater. The progressive accumulation of pyroclastic material around the explosive vent has led to further growth of the scoria cone, which now occupies much of the crater floor. Observations made by the volcanological guides in the past few hours indicate that a lava flow has formed within the crater, which overflows the septum between the Voragine and Bocca Nuova craters, cascading into the latter in two branches.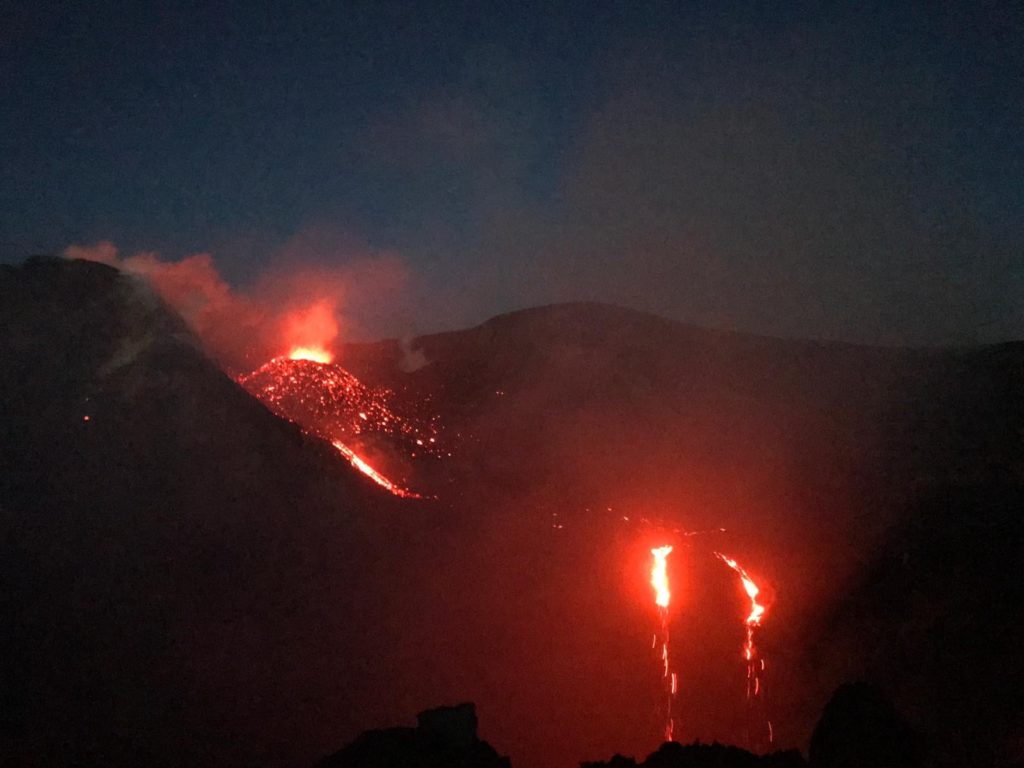 The modest increase in the mean volcanic tremor amplitude that had started on the afternoon of 13 September (see 16 September 2019 update) continued during the next few days. From the afternoon of 16 September, the tremor rose above the threshold between medium and elevated tremor level, but without rapid variations, reaching a peak early on 17 September. Subsequently, the mean tremor amplitude slightly diminished and currently is at medium to high levels.
Since yesterday evening, the volcanic tremor source has no longer been located at the Northeast Crater, but is now right below the Voragine, at an elevation of about 2800-2900 m above the sea level.
As for the infrasonic activity, this continues to be sustained and is mostly produced by the Voragine crater, and to a rather minor degree, also by the Bocca Nuova.
The ground deformation networks (GNSS and clinometers) show no significant variations during the past few days.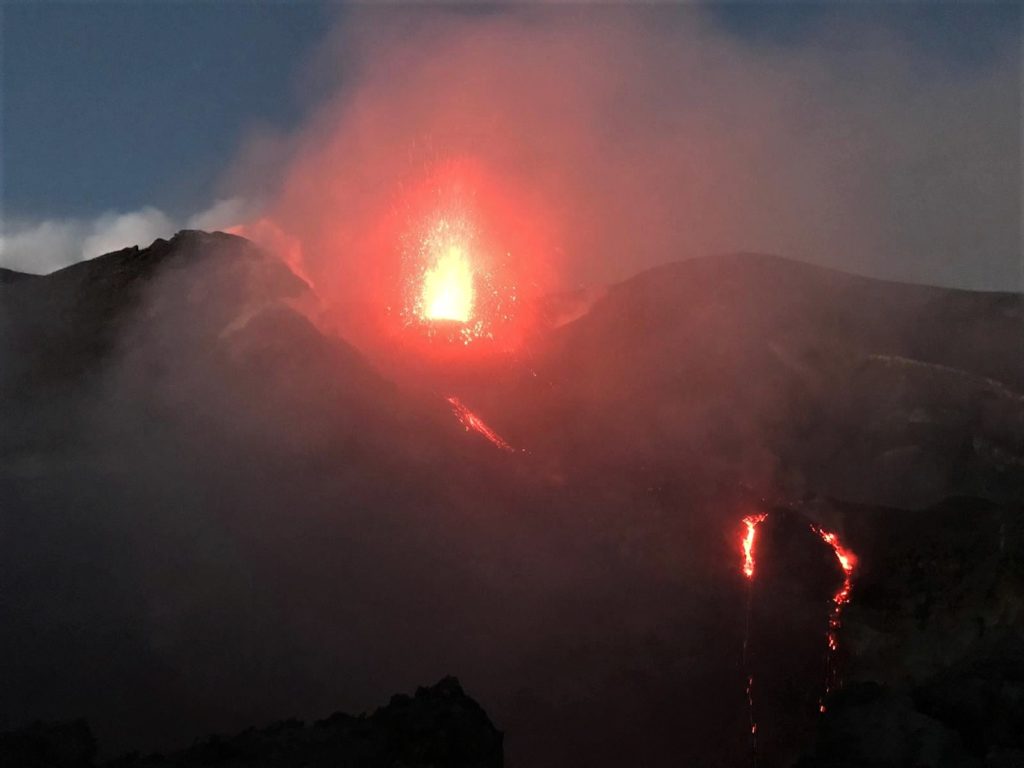 The photos, taken by the volcanological guide Marco Tomasello on the evening of today, 18 September 2019, show the pyroclastic cone inside the Voragine in Strombolian activity, and two small lava cascades on the inner wall of the Bocca Nuova.
Source : INGV Vulcani .
Photos : Marco Tomasello
Japan , Sakurajima :
31.593°N, 130.657°E
Elevation 1117 m
JMA reported that inflation at Minamidake crater (at Aira Caldera's Sakurajima volcano) began to be detected on 9 September and was similar to the deformation recorded just before a notable eruption on 16 June 2018. An eruption recorded at 0746 on 16 September produced an ash plume that rose 2.8 km above the crater rim and drifted SW. A series of eruptive events were recorded during 0830-1110. Deformation ceased after the events.
An explosion at 0927 on 17 September generated an ash plume that rose 1 km and ejected blocks as far as 1.1 km. Two eruptive events later than day produced ash plumes that rose 1.6 km. The Alert Level remained at 3 (on a 5-level scale).
Source: Japan Meteorological Agency (JMA) , GVP.
Hawaii , Mauna Loa :
19°28'30 » N 155°36'29 » W,
Summit Elevation 13681 ft (4170 m)
Current Volcano Alert Level: ADVISORY
Current Aviation Color Code: YELLOW
Activity Summary:
Mauna Loa Volcano is not erupting. Rates of deformation and seismicity have not changed significantly in the past week and persist above long-term background levels.
Observations:
During the past week, approximately 90 small-magnitude earthquakes (all smaller than M2.5) were detected beneath the upper elevations of Mauna Loa. Most of the earthquakes occurred at shallow to intermediate depths of less than 10 km (~6 miles) below ground level.
Global Positioning System (GPS) and Interferometric Synthetic Aperture Radar (InSAR) measurements show continued summit inflation, consistent with magma supply to the volcano's shallow storage system.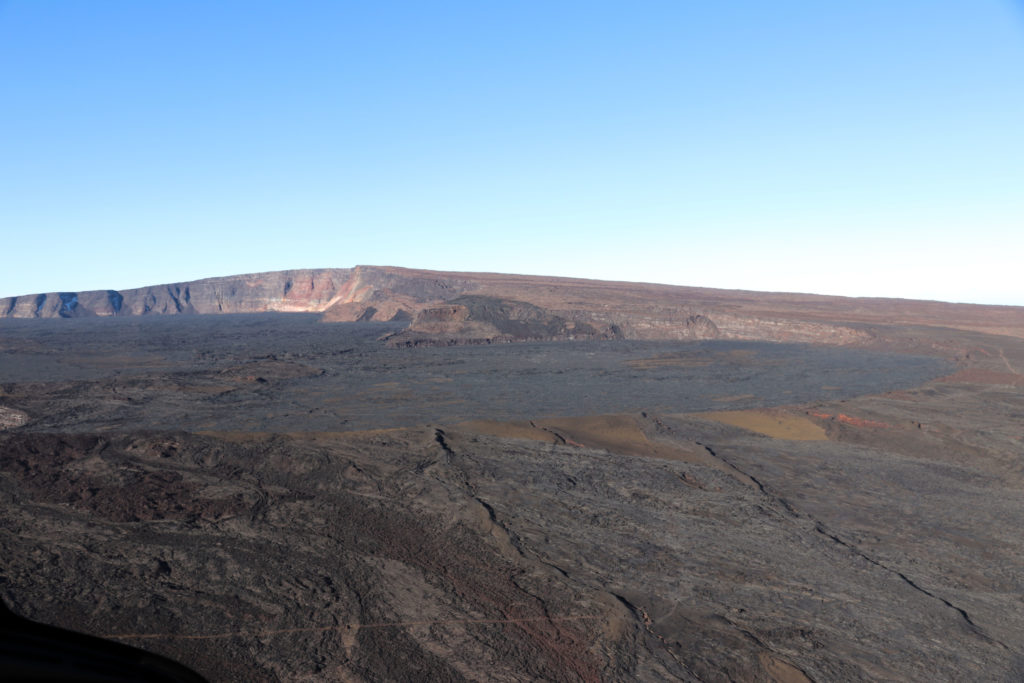 View of Moku'āweoweo's North Pit, looking to the west-southwest. The summit of Mauna Loa is the peak visible in the background, slightly left of center. The two linear features in the foreground are ramparts from previous fissure eruptions.
Readings of fumarole temperature and gas concentrations at the Sulphur Cone monitoring site on the Southwest Rift Zone remain stable, but slightly elevated from previous measurements, due to to repositioning and servicing of instrument sensors during maintenance this week by HVO field crews.
A brief data gap from GPS station MOKP was due to a malfunctioning receiver that has now been replaced. Data from other instruments allowed HVO to continue monitoring the volcano until the repair was made.
Source : HVO.
Photo : HVO.
Philippines , Taal :
TAAL VOLCANO BULLETIN 20 September 2019 8:00 A.M.
Taal Volcano's seismic monitoring network recorded twenty-eight (28) volcanic earthquakes during the 24-hour observation period. One of these earthquakes, which occurred at 9:40AM yesterday, was felt at Intensity I with rumbling sound at the Main Crater Lake. Field measurements on 19 September 2019 at the western sector of the Main Crater Lake yielded an increase in water level, from 0.39 meters to 0.49 meters.
Ground deformation measurements through precise leveling surveys from 15 – 24 June 2019 indicated slight inflation of the edifice consistent with recent results from continuous GPS data.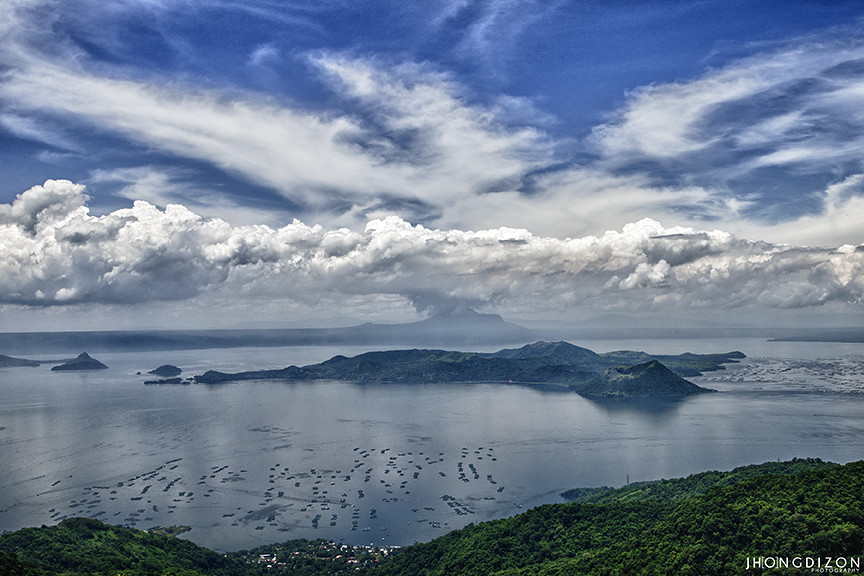 Alert Level 1 remains in effect over Taal Volcano. This means that hazardous eruption is not imminent. The public, however, is reminded that the Main Crater should be strictly off-limits because sudden steam explosions may occur and high concentrations of toxic gases may accumulate. The northern portion of the Main Crater rim, in the vicinity of Daang Kastila Trail, may also become hazardous when steam emission along existing fissures suddenly increases. Furthermore, the public is also reminded that the entire Volcano Island is a Permanent Danger Zone (PDZ), and permanent settlement in the island is strongly not recommended.
Source : Phivolcs.
Photo : Jhong Dizon.
Kamchatka , Klyuchevskoy :
56.06 N, 160.64 E;
Elevation 15580 ft (4750 m)
Aviation Colour Code is YELLOW
A moderate gas-steam activity of the volcano continues. Ash explosions up to 16,400-19,700 ft (5-6 km) a.s.l. could occur at any time. Ongoing activity could affect low-flying aircraft.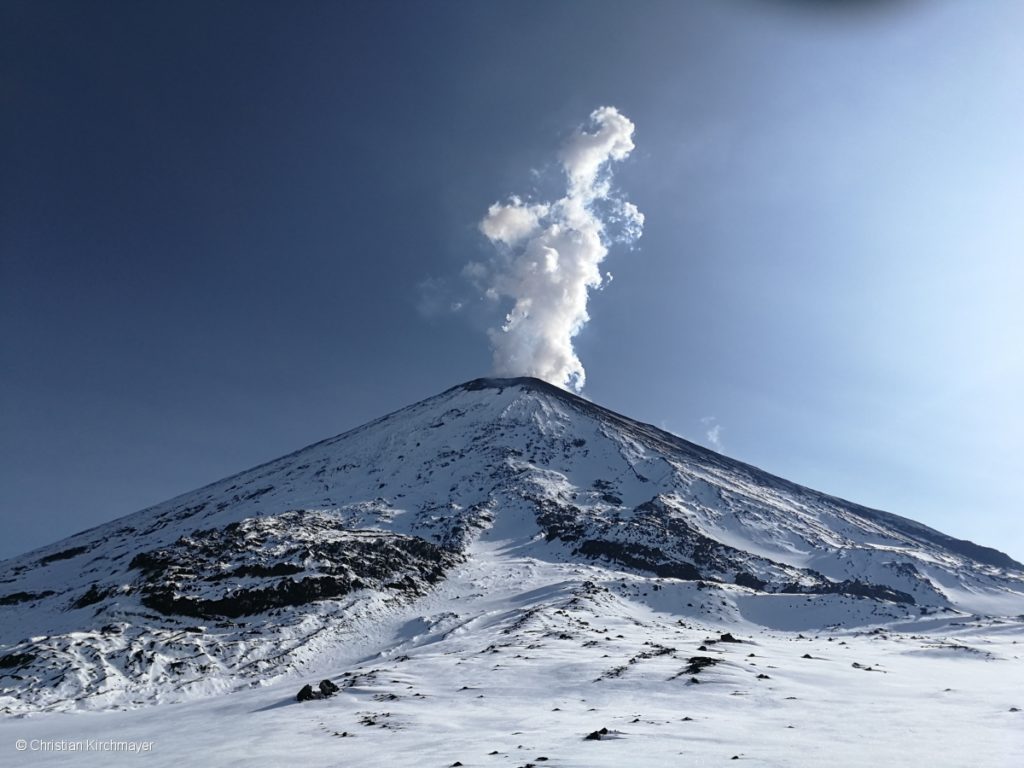 A moderate gas-steam activity of the volcano continues. Satellite data showed a weak thermal anomaly over the volcano on 14-15 September; the volcano was obscured by clouds during other days of the week.
Source : Kvert.
Photo : Christian Kirchmayer