February 16 , 2019. EN. La Réunion , Piton de la Fournaise :
February 16 , 2019.
La Réunion , Piton de la Fournaise :
Activity Bulletin from Saturday, February 16, 2019 at 4:00 pm (local time)
Alert level: Alert 1.
Since 15:21 local time, a seismic crisis is recorded on the instruments of the Volcanological Observatory of Piton de la Fournaise. This seismic crisis is accompanied by rapid deformation. This indicates that the magma is leaving the magma reservoir and is spreading to the surface. An eruption is likely in the near future in the next minutes or hours.
Further information will follow regarding the area impacted by this magmatic spread to the surface.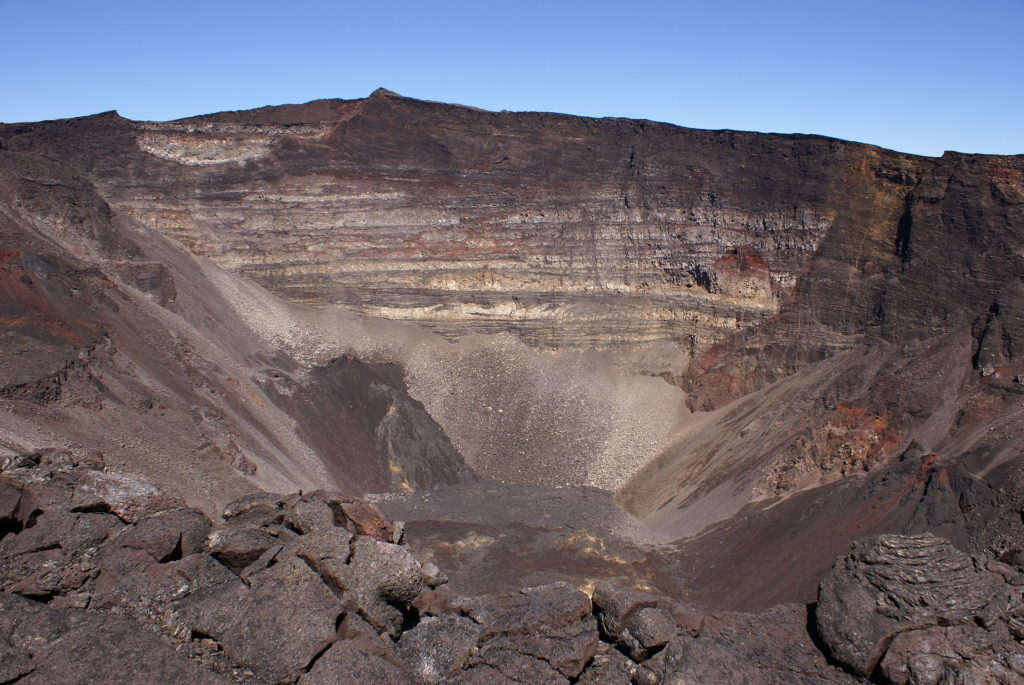 Activity bulletin of Saturday, February 16, 2019 at 19:00 (local time).
Following the seismic crisis started on 16/02/2019 at 15h21 local time, the number of earthquakes has decreased sharply since 16h18 local time.
The surface deformations stopped at around 16:30, meaning that the magma intrusion was stopped in depth. On the other hand a seismicity of 7 to 10 events per hour located under the crater Dolomieu continues meaning that the roof of the tank continues to be weakened.
No hypothesis is ruled out for the moment with regard to the following events: 1) recovery of this propagation of magma towards the surface, 2) new propagation of magma from the reservoir towards the surface, 3) stop of the propagation.
Source : OVPF
Photo : Wikipedia , B.navez