May 09 , 2022. EN. New Zealand : White Island , Chile : Planchon Peteroa , Italy : Campi Flegrei , Hawaii : Mauna Loa , Indonesia : Semeru .
May 09 , 2022.
New Zealand , White Island :
Whakaari/White Island: Minor volcanic unrest continues. Published: Mon May 9 2022 3:00 PM
Volcanic Alert Level remains Level 1.
Aviation Colour Code remains at Green
Monitoring data and the results from an observation flight confirm volcanic unrest remains at low level at Whakaari/White Island.
Monitoring data and observations from recent monitoring flights at Whakaari/White Island have confirmed the level of volcanic unrest remains low.
The temperature of the emitted gas and steam has continued to decline to a maximum of 111 °C measured on the 27 May 2022 observation flight (from 288 °C on 16 March 2022). Geysering activity was observed in one of the water-saturated vents during the same observation flight. No minor or dilute volcanic ash emission have been observed since late February 2022. Satellite based ground deformation indicates minor uplift about the active vent-lake area, while seismic activity remains low.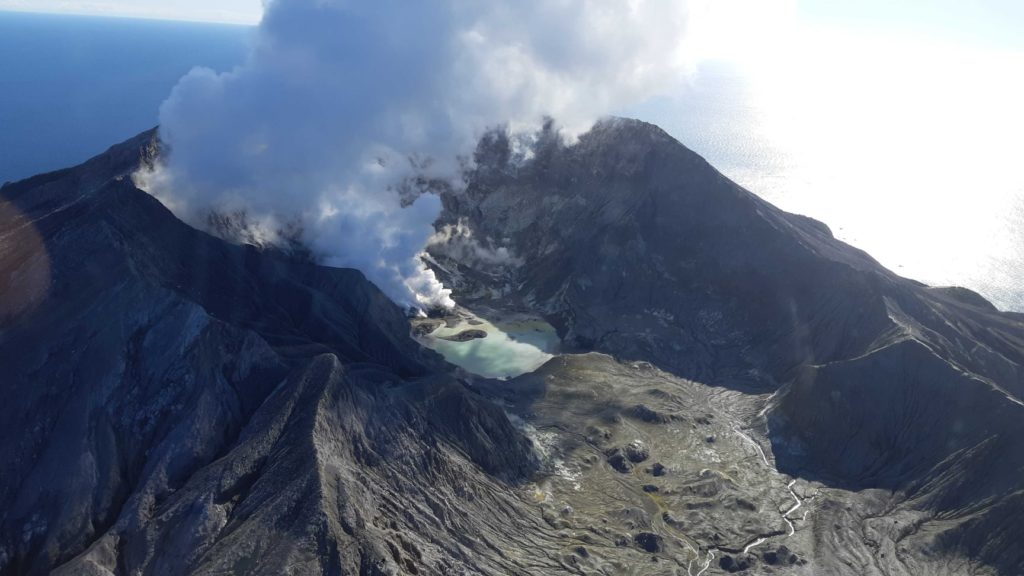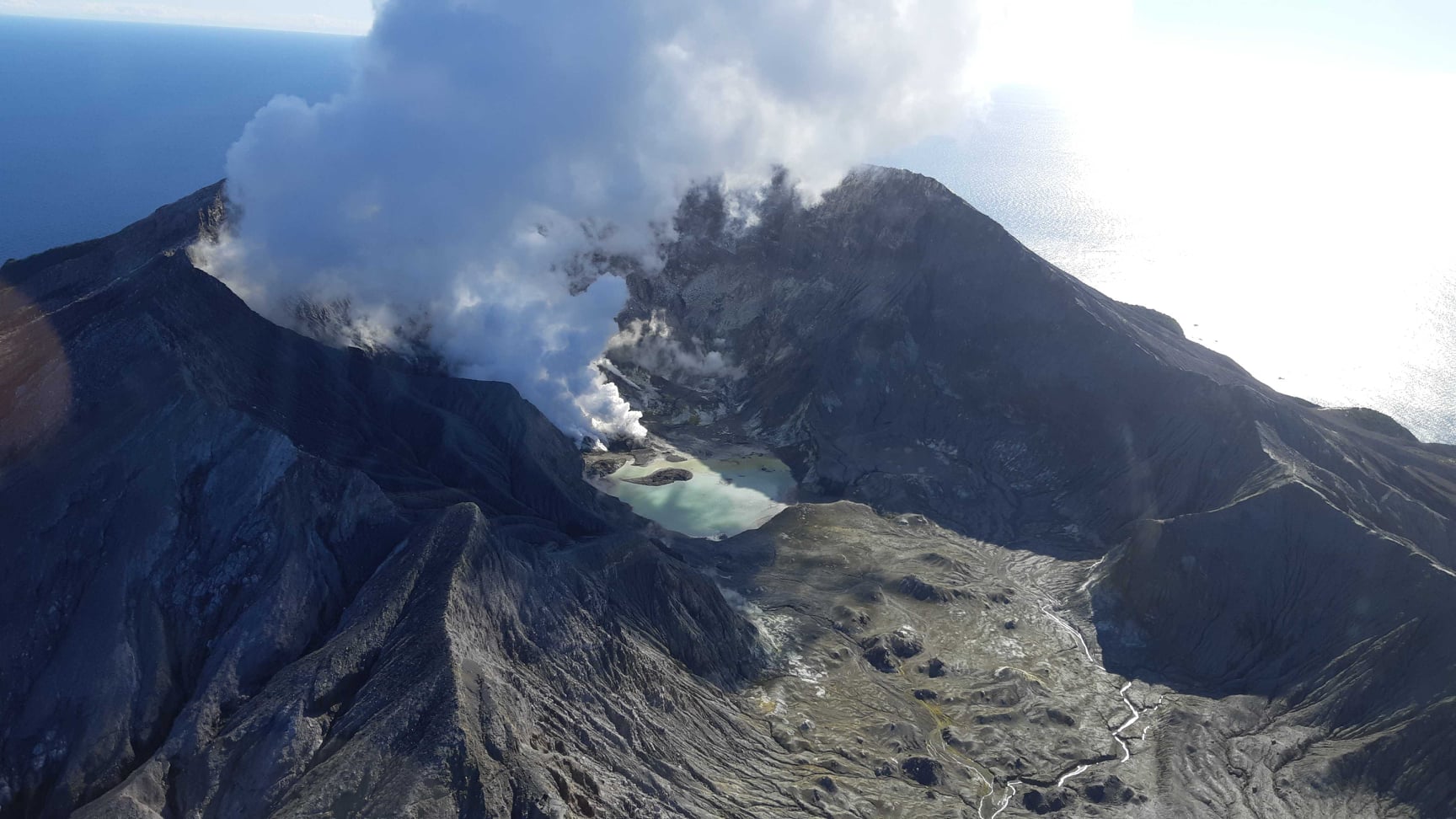 Taken together, these observations remain consistent with low levels of volcanic unrest. The Volcanic Alert Level remains at Level 1 and the Aviation Colour Code remains Green.
The Volcanic Alert Level reflects the current level of volcanic unrest or activity and is not a forecast of future activity. Volcanic Alert Level 1 indicates the primary hazards are those expected during volcanic unrest; steam discharge, volcanic gas, earthquakes, landslides and hydrothermal activity. While Volcano Alert Level 1 is mostly associated with environmental hazards, potential for eruption hazards also exists and eruptions can still occur with little or no warning.
As noted previously, our on-island equipment has degraded over the past two years. However, recent improvements of the transmission of data means that some of the data is more continuous and more complete than it has been recently.
Source : Geonet / Brad Scott / Duty Volcanologist .
Photo : Geonet.
Chile , Planchon Peteroa :
Planchón Volcanic Complex – Peteroa (01 to 30 April)
The activity level of the volcano remains at: GREEN LEVEL: Active volcano with stable behavior – There is no immediate risk – Probable time for an eruption: MONTHS / YEARS.
Based on the analysis of the information obtained by the monitoring and surveillance teams of the Volcanic Complex of Planchón – Peteroa, the National Service of Geology and Mining (SERNAGEOMIN) – Volcanological Observatory of the Southern Andes (OVDAS), communicates this following :
– Eight hundred and fifty nine (859) seismic events were recorded, of which five hundred (500) are associated with rock fracture processes (VT), with local magnitudes (ML) equal to or less than M2.8; the location of this seismicity was generated mainly in sources located respectively 6 and 20 km north and northeast of the active crater with depths of less than 10 km, events probably associated with geological faults adjacent to the area. Similarly, three hundred fifty-nine (359) earthquakes related to fluid dynamics inside the volcanic edifice, long period type (LP), with duration magnitudes (MD) equal to and less than 2.4 and reduced displacements (DR) equal to or less than 2.1 cm2.
– The signals of « tremor », characterized by energy pulses more sustained over time, also associated with fluid dynamics, recorded episodes of onset with average values ​​of reduced displacement (DR) equal to 1, 1 cm2.
– On April 5, a seismic swarm occurred between 2:30 a.m. and 7:30 a.m., recording one hundred and twenty-three (123) fracture earthquakes (VT), associated with sources in the northeast, 20 km away from the volcanic complex. The events reached a maximum local magnitude (ML) equal to 1.7, with depths less than 10 km.
– The images obtained thanks to the IP cameras installed around the Complex did not show the presence of a column of gas.
– The images published by the group OMI (The Ozone Monitoring Instrument) Sulfur Dioxide Group (http://so2.gsfc.nasa.gov/), did not present significant changes in the area close to the volcano concerning the emission gas (SO2) in the atmosphere.
– Thermal radiance published by MODVOLC (Moderate Resolution Imaging Spectroradiometer) MODIS (http://modis.higp.hawaii.edu/), which indicates large changes in surface temperature, revealed no variation.
– There are no reports from local authorities or the community of perceived anomalies in the volcanic area.
Given the low activity recorded over this period, the volcanic alert is maintained at GREEN LEVEL.
Source : Sernageomin.
Photo : Archive Sernageomin
Italy , Campi Flegrei :
Weekly Bulletin from April 25, 2022 to May 01, 2022. (Issue date May 03, 2022)
ACTIVITY STATUS SUMMARY
In the light of the surveillance data, it is highlighted:
1) SEISMOLOGY: In the week from April 25 to May 1, 2022 in the Campi Flegrei area, 54 low-energy earthquakes were recorded (Mdmax = 1.3 ± 0.3).
2) DEFORMATIONS: The average lifting speed value in the maximum deformation zone from December 2021 is about 13 ± 2 mm/month. The lift recorded at the RITE GPS station is about 89 cm since January 2011.
3) GEOCHEMISTRY: The soil CO2 fluxes measured last week did not show any significant changes. The temperature sensor installed in a fumarole emission 5 meters from the main Pisciarelli fumarole showed an average value of ~95°C.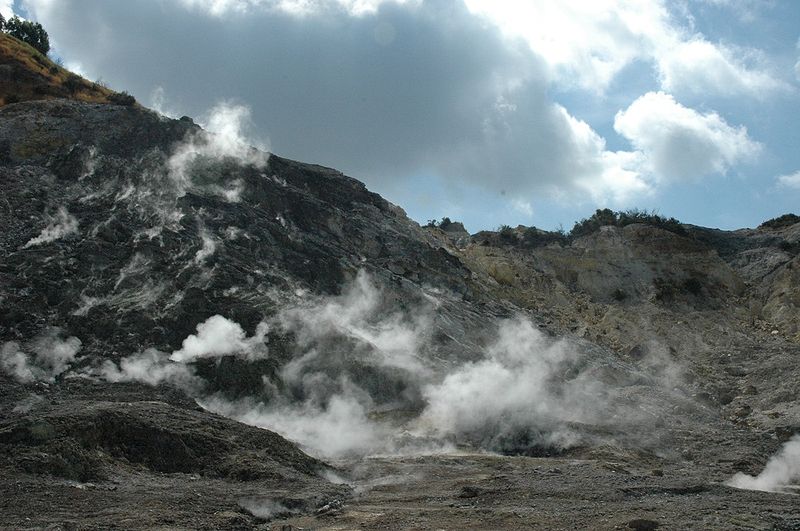 GEOCHEMISTRY
The values of the CO2 flux from the ground continuously recorded by the FLXOV8 station in the Pisciarelli area (north-eastern outer slope of Solfatara), highlight the persistence of the long-term trends already identified previously. Soil CO2 fluxes measured last week showed no significant changes from previous periods.
The temperature sensor installed in the main fumarole is no longer functional and will have to be replaced.
Source : INGV.
Photo : Manuel Mauer / Wikipédia.
Hawaii , Mauna Loa :
19°28'30 » N 155°36'29 » W,
Summit Elevation 13681 ft (4170 m)
Current Volcano Alert Level: ADVISORY
Current Aviation Color Code: YELLOW
Activity Summary:
Mauna Loa Volcano is not erupting. Rates of seismicity remain slightly elevated above long-term background levels, but have not changed significantly over the past week. Other Mauna Loa monitoring data streams—ground deformation, gas concentrations, visual appearance in webcams—show no significant changes.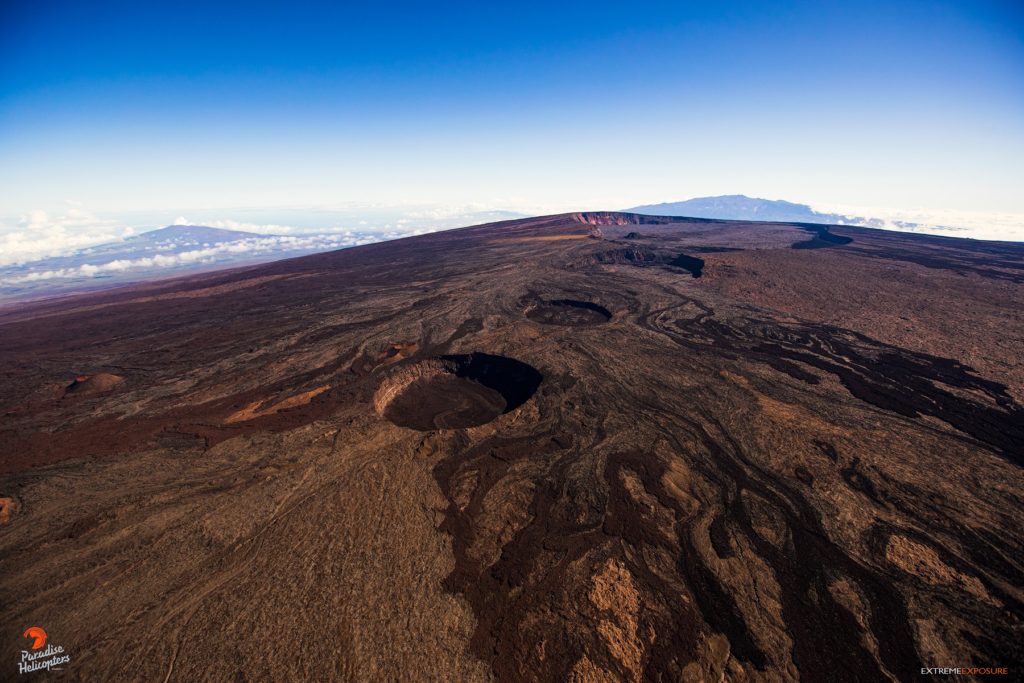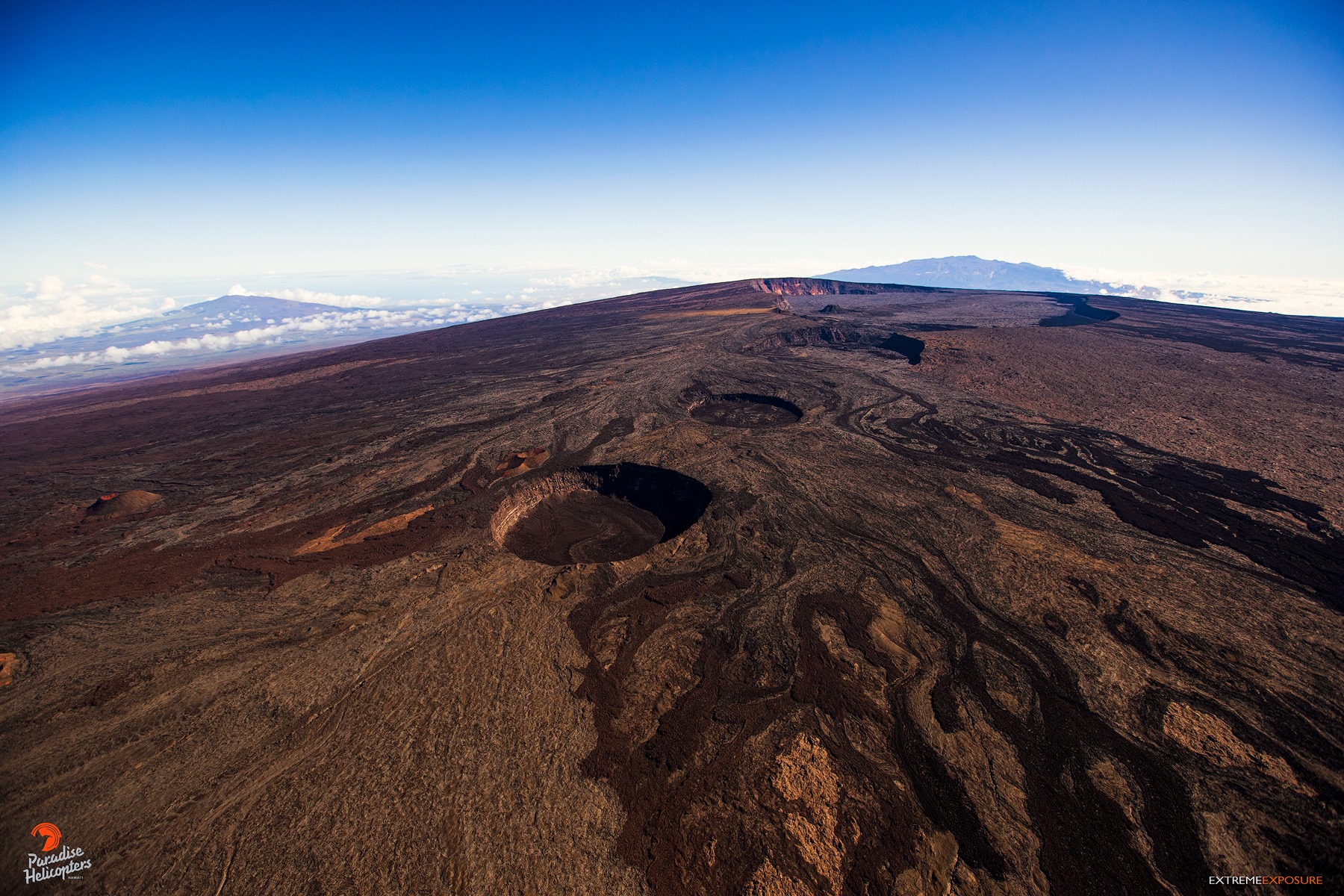 Observations:
During the past week, HVO seismometers recorded approximately 62 small-magnitude (below M3.0) earthquakes below the summit and upper-elevation flanks of Mauna Loa. The majority of these earthquakes occurred at shallow depths less than 15 kilometers (9 miles) below sea level.
Global Positioning System (GPS) measurements show low rates of deformation in the volcano's summit region continuing through the past week.
Concentrations of sulfur dioxide (SO2), hydrogen sulfide (H2S), and carbon dioxide (CO2), as well as fumarole temperatures, remain stable at both the summit and at Sulphur Cone on the upper Southwest Rift Zone.
Webcam views have shown no changes to the volcanic landscape on Mauna Loa over the past week.
Source : HVO
Photo : Bruce Omori.
Indonesia , Semeru :
VOLCANO OBSERVATORY NOTICE FOR AVIATION – VONA
Issued : May 08 , 2022
Volcano : Semeru (263300)
Current Aviation Colour Code : ORANGE
Previous Aviation Colour Code : orange
Source : Semeru Volcano Observatory
Notice Number : 2022SMR133
Volcano Location : S 08 deg 06 min 29 sec E 112 deg 55 min 12 sec
Area : East java, Indonesia
Summit Elevation : 11763 FT (3676 M)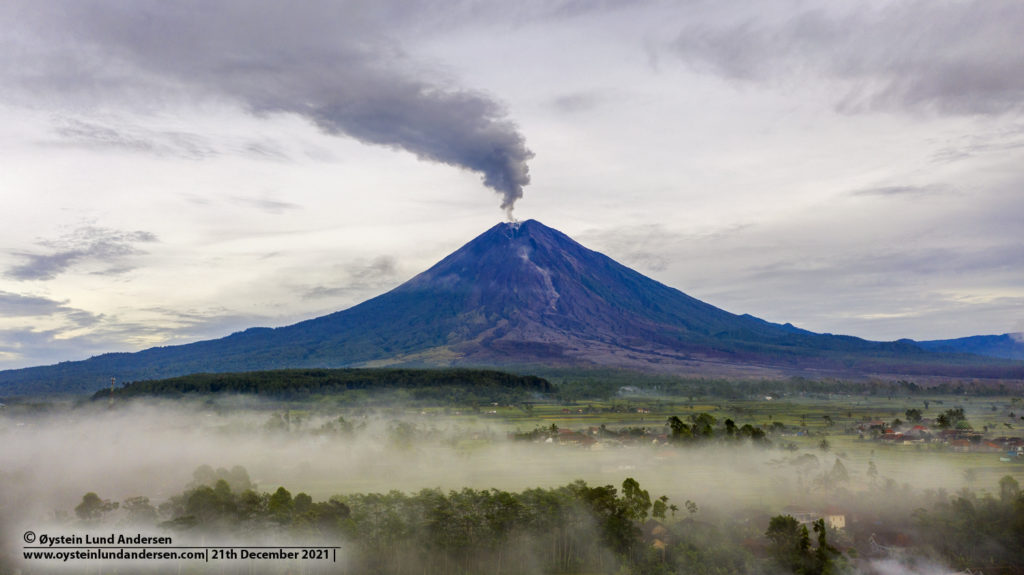 Volcanic Activity Summary :
Eruption with volcanic ash cloud at 22h20 UTC (05h20 local
Volcanic Cloud Height :
Best estimate of ash-cloud top is around 13043 FT (4076 M) above sea level, may be higher than what can be observed clearly. Source of height data: ground observer.
Other Volcanic Cloud Information :
Ash-cloud moving to Vertical
Source : Magma Indonésie .
Photo : Oystein Lund Andersen ( Archive).