December 09 , 2019.
New Zealand , White Island :
Volcanic Alert BulletinWI – 2019/12 , Mon Dec 9 2019 2:30 PM; White Island Volcano
Volcanic Alert Level is raised to 4
Aviation Colour Code is raised to Orange
An eruption has just occurred at White Island. More information to follow shortly
The Volcanic Alert Level is raised to Level 4.
The Aviation Colour Code is raised to Orange.
Volcanic Alert BulletinWI – 2019/13 , Mon Dec 9 2019 4:25 PM; White Island Volcano
Volcanic Alert Level is lowered to 3
Aviation Colour Code remains at Orange
An eruption occurred at ~14:11 local time as an impulsive, shortlived event and affected the crater floor. Activity appears to have diminished since the eruption.
An eruption has occurred at Whakaari/White Island at ~14:11 local time. We are aware that people were on the island immediately before the eruption and we express our concern for their safety.
Our monitoring data shows that there was a short-lived eruption that generated an ash plume to ~12,000ft above the vent. Ash has covered the main crater floor as seen in our webcam images. Ash fall appears to be confined to the island and we do not expect more than a minor amount of ash to reach East Cape in the coming hours.
Our monitoring equipment is still operating, and we have seen a steady decline in activity since the eruption. There remains significant uncertainty as to future changes but currently, there are no signs of escalation.
The Volcanic Alert Level has decreased to Level 3.
The Aviation Colour Code remains at Orange.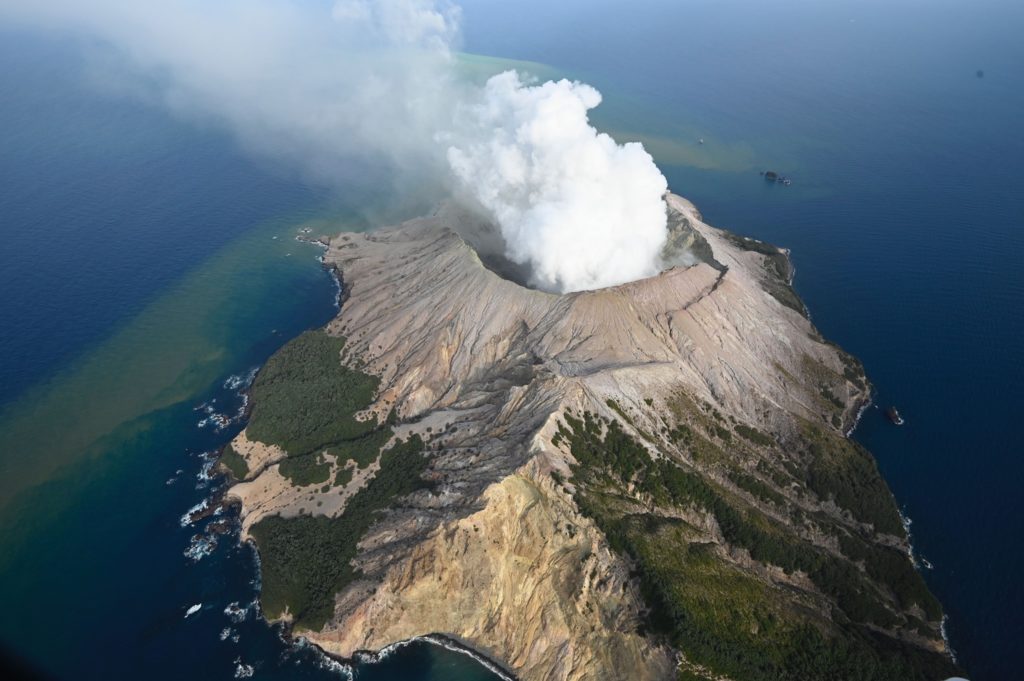 GNS Science and the National Geohazards Monitoring Centre continues to closely monitor Whakaari/White Island for further signs of activity. Volcanic Alert Level 3 indicates a minor local eruption is in progress.
Enquiries related to the emergency response should be directed to National Emergency Management Authority (NEMA – www.civildefence.govt.nz)
More information will be made available within the next 24 hours.
White Island volcano eruption: Plumes of smoke, reports of injuries in Bay of Plenty
At least one person has died after a volcano erupted on White Island in New Zealand's Bay of Plenty. Potentially, two dozen people remain unaccounted for.
At least one person has died and a massive emergency operation is under way after a volcano erupted on New Zealand's White Island.
Police in New Zealand said up to 23 people have been taken off the island and it's "unclear" how many are still there, but it could be around 27 people.
Deputy police commissioner John Tims told reporters there has been one fatality and there is "likely to be more".
"A number of injured people have been transferred to hospital," he said. "Emergency services are working to ensure the safety of everyone involved. We are working to confirm the numbers involved. At this stage, it is too dangerous for police and rescue services to go to the island … the island is currently covered in ash and volcanic material."
He said most of the 23 people rescued from the island were suffering from burns.
Source : Geonet / Geoff Kilgour , duty Volcanologist , news.com.au.
Read the full article : https://www.news.com.au/technology/environment/white-island-volcano-eruption-plumes-of-smoke-reports-of-injuries-in-bay-of-plenty/news-story/5cb1553515e0da994d4ad3587df99ff8?utm_medium=Facebook&utm_content=SocialFlow&utm_source=News.com.au&utm_campaign=EditorialSF&fbclid=IwAR3R_-_XLuMLS-4LufB1mozQWjVflyF8vFlpIXCCnbYjMmLY65xH3MnP6RQ
Photos : zurraspismo on Twitter , George Novak.
Kamchatka , Avachinsky :
oday, the Kamchatka public is contemplating a photo of the Avachinsky volcano with vigorous fumaroles. Residents wonder if they will witness the eruption of one of their volcanoes and remember the events of 1991, when they went with their families to watch the lava flows. The editors of KAMCHATKA-INFORM sought clarification from an expert from the Kamchatka Group for Voluntary Eruptions (KVERT) of the Institute of Volcanology and Seismology, Far East Branch of the Russian Academy of Sciences.
The « horns » or « crown » of fumaroles on the Avachinsky volcano are a phenomenon familiar to the eye. The inhabitants were concerned about the gray-white shade of the fumaroles as part of a warning about the increased activity of the Avachinsky.
« The increase in fumarole activity on the Avachinsky volcano is associated with a change in atmospheric pressure, » said Olga Girina, head of the Kamchatka Volcanic Eruption Response Group (KVERT). This often happens before and after the blizzard. The cloud cover that now overhangs the volcano with gray stripes triggers fumarole gasses and they look gray, though from a different angle – for example, on the Koryaksky volcano – they remain white.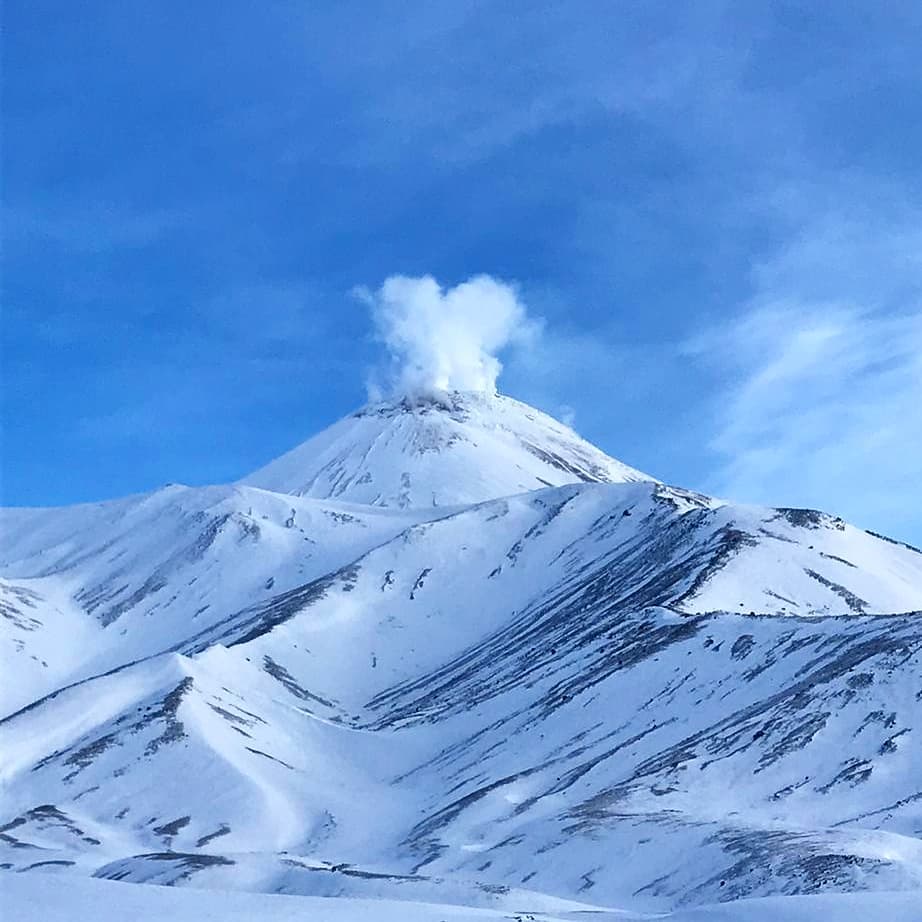 In 2001, a crack formed on the lava plug of the Avachinsky volcano, formed in 1991, and since then, fumaroles worked on its edges, in the middle of this crack, where there was a rejection of ash, with different intensities. Today it was possible to count 5 fumaroles, then 3 – nothing unusual. They decrease their activity according to the weather changes, « explained the specialist. « The thermal anomaly on the Avachinsky is sometimes fixed, but weak, it is associated with a temperature difference between the fumaroles (~ 400 degrees C) and the air at the volcano crater (-25-30 degrees C « , continues Olga Girina. – As a result, in the darkness, we see a small bright spot.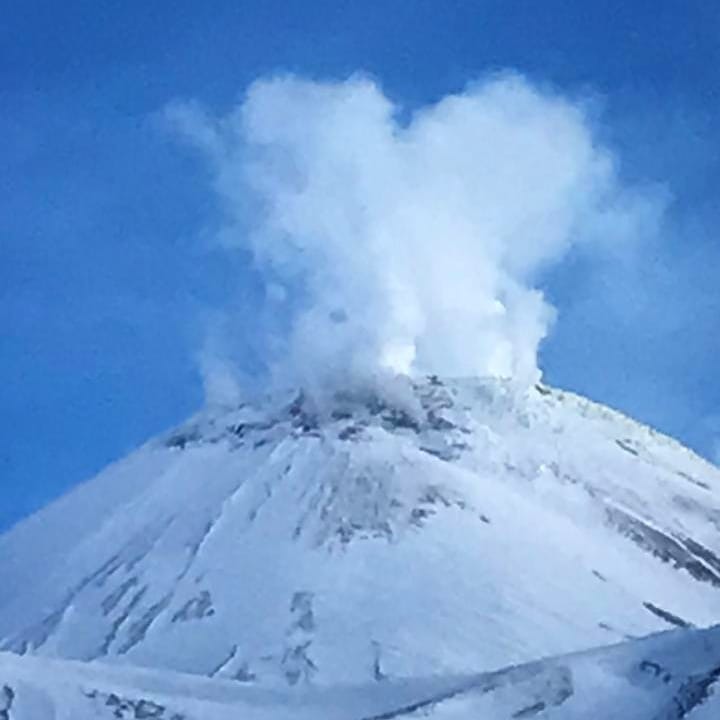 While the volcano is calm, if the temperature of the thermal anomaly begins to rise, then it can be clear that the volcano has begun to prepare for an eruption.  »
According to the assurances of the scientists of the Kamchatka Volcanic Eruption Response group, the inhabitants of Petropavlovsk-Kamchatsky have nothing to fear. The activity of the Avachinsky volcano is a usual inter-eruptive activity of volcanoes, that is to say, that which occurs between eruptions.
Source : kamchatinfo.com
Read the full article : https://kamchatinfo.com/news/elements/detail/34316/?fbclid=IwAR2LRYUfNUZ7fUeS8fnnk0xe2TTwuMYBGSltt4AzzweD-WoRMJfKLw7eCJI
Photo : Визит-центр « Музей вулканов « Вулканариум ». Камчатка via Marina Morozova .
Mexico , Popocatepetl :
December 8, 11:00 am (December 8th, 17:00 GMT)
According to the surveillance systems of the Popocatépetl volcano, 143 exhalations were identified during the last 24 hours, accompanied by water vapor, gas and a small amount of ash. In addition, a volcano-tectonic earthquake was recorded today at 01:02, with a preliminary magnitude of M1.6 and 182 minutes of low amplitude tremor.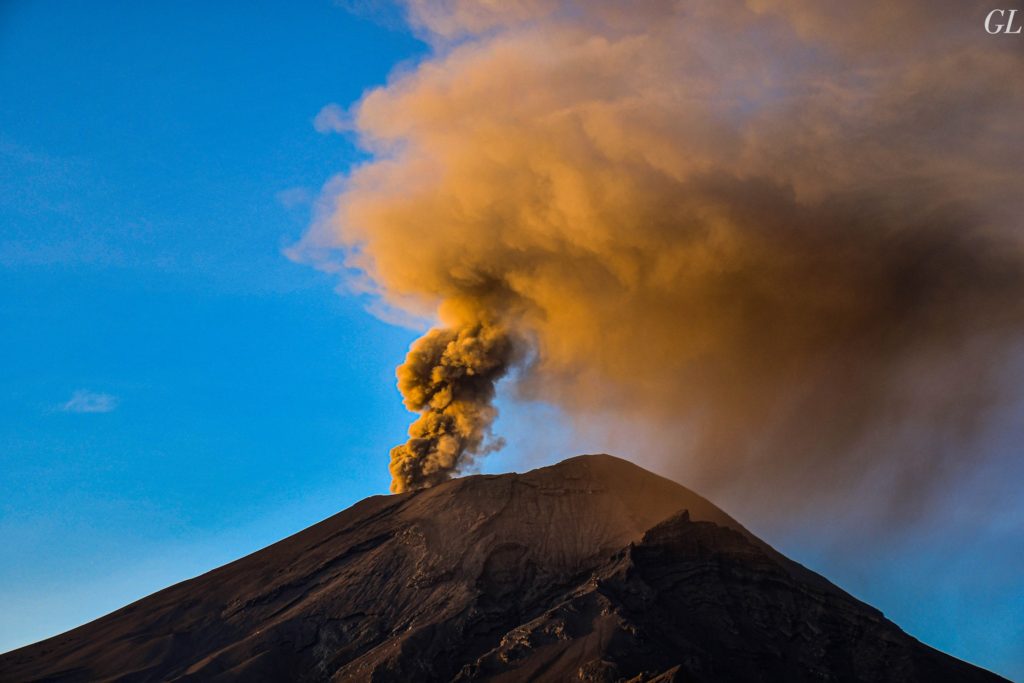 At the time of this report, there is only a slight emission of steam and gas dispersed to the southwest.
CENAPRED asked not to approach the volcano and in particular the crater, because of the risk of falling projectiles, and in case of heavy rain to stay away from the bottoms of ravines because of the danger of mudslides and debris.
The volcanic signal light of Popocatépetl is in YELLOW PHASE 2.
Source : Cenapred.
Photo : GL Volcán Popocatépetl.
Philippines , Taal :
TAAL VOLCANO BULLETIN: 09 December 2019 8:00 A.M.
Taal Volcano's seismic monitoring network recorded forty-three (43) volcanic earthquakes during the 24-hour observation period. Field measurements on 05 December 2019 at the eastern sector of the Main Crater Lake yielded a decrease in water temperature from 33.6°C to 32.0°C, no change in water level at 0.46 meters, and an increase in acidity from a pH of 2.85 to 2.76. Ground deformation measurements through precise leveling surveys from 21 – 29 November 2019 indicated inflation of the edifice consistent with recent results from continuous GPS data.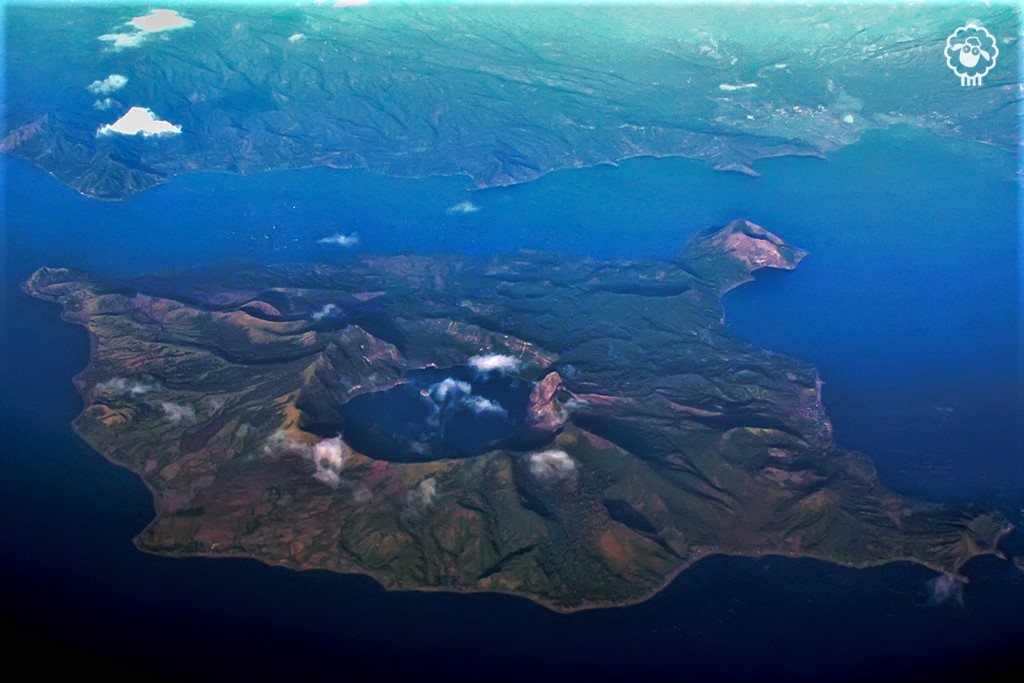 Alert Level 1 remains in effect over Taal Volcano. This means that hazardous eruption is not imminent. The public, however, is reminded that the Main Crater should be strictly off-limits because sudden steam explosions may occur and high concentrations of toxic gases may accumulate. The northern portion of the Main Crater rim, in the vicinity of Daang Kastila Trail, may also become hazardous when steam emission along existing fissures suddenly increases. Furthermore, the public is also reminded that the entire Volcano Island is a Permanent Danger Zone (PDZ), and permanent settlement in the island is strongly not recommended.
Source : Phivolcs.
Photo : Talisay, Batangas