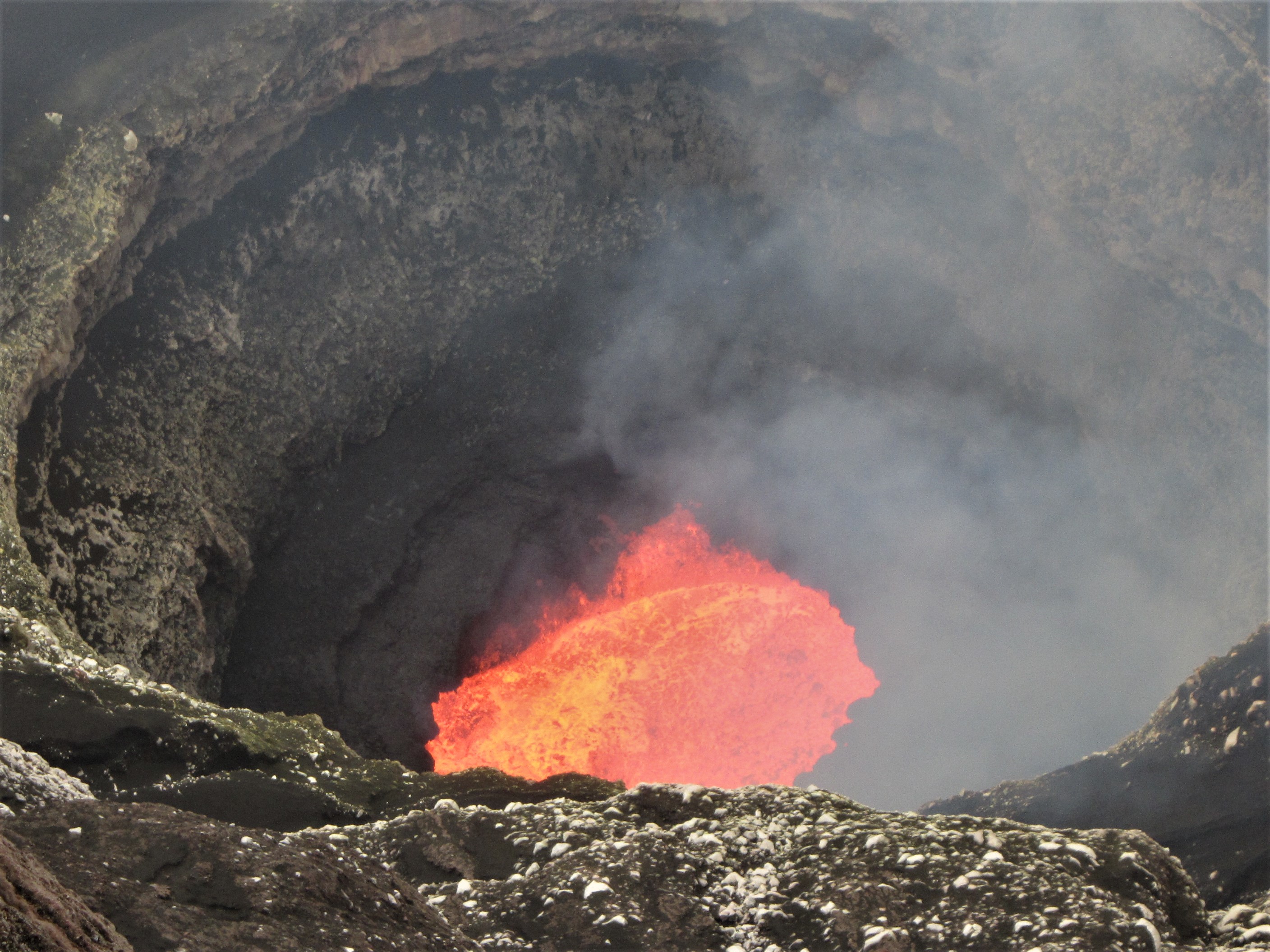 April 24 , 2019 . EN . Peru : Sabancaya , Guadeloupe : La Soufrière , Colombia : Chiles / Cerro Negro , Vanuatu Archipelago : Ambrym , Indonesia : Anak Krakatau .
April 24 , 2019.
Peru , Sabancaya :
An average of 16 explosions / day was recorded, with a predominance of seismic activity associated with fluid movements (long-period type signals). Similarly, hybrid earthquakes, associated with the rise of the magma, remain few and their energy released remains low.
The columns of gas and eruptive ash reached a maximum height of about 2100 m above the crater. The dispersion of these materials occurred within a radius of about 20 km, mainly to the northwest and southwest.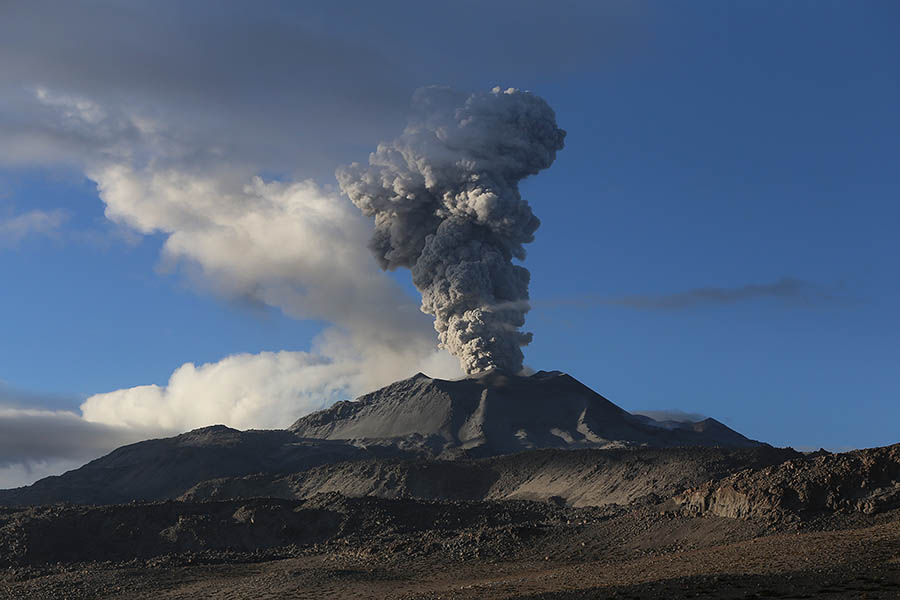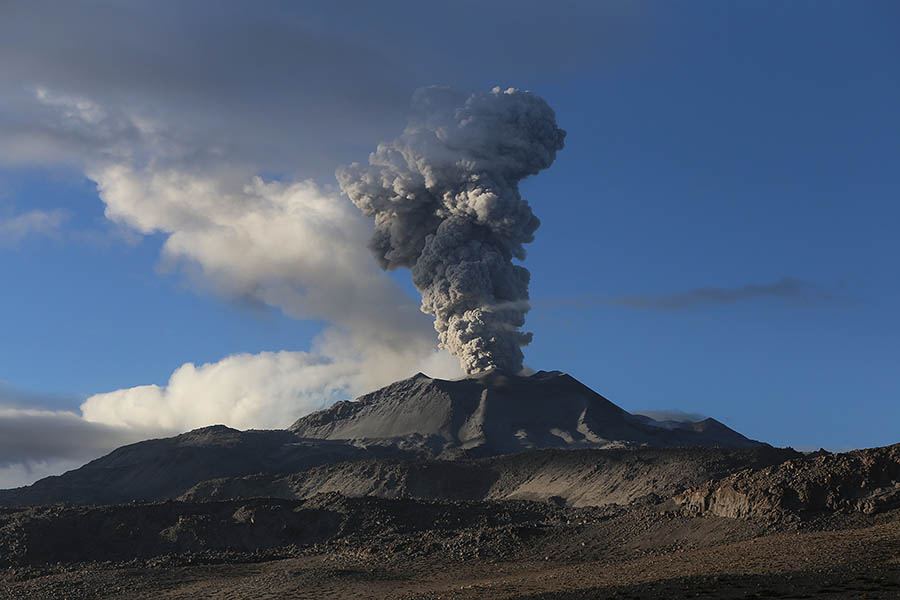 The volcanic gas flow (SO2) recorded on April 18 a maximum value of 5600 tons / day, a value considered important. 
The GNSS-SBSE station, which measures deformation, has not detected any significant changes in the volume of the volcanic structure.
Three thermal anomalies were recorded according to the MIROVA system, with values between 1 and 14 MW VRP (Radiated Volcanic Energy).
Eruptive activity maintains moderate levels. Significant changes are not expected in the coming days.
Source : IGP.
Photo : Auteur inconnu.
La Guadeloupe , La Soufrière :
Monday, April 22, 2019 at 15:00 (local time).
Sequence of earthquakes in the Soufriere area of Guadeloupe – Basse Terre. End of sequence
The sequence of volcanic earthquakes that began in the La Soufrière volcano area on April 17, 2019 at 13:54 local time (17 April 17h54 Universal Time *, UT) ended on Sunday, 21 April at 22:30 UTC. During this sequence 219 earthquakes were recorded.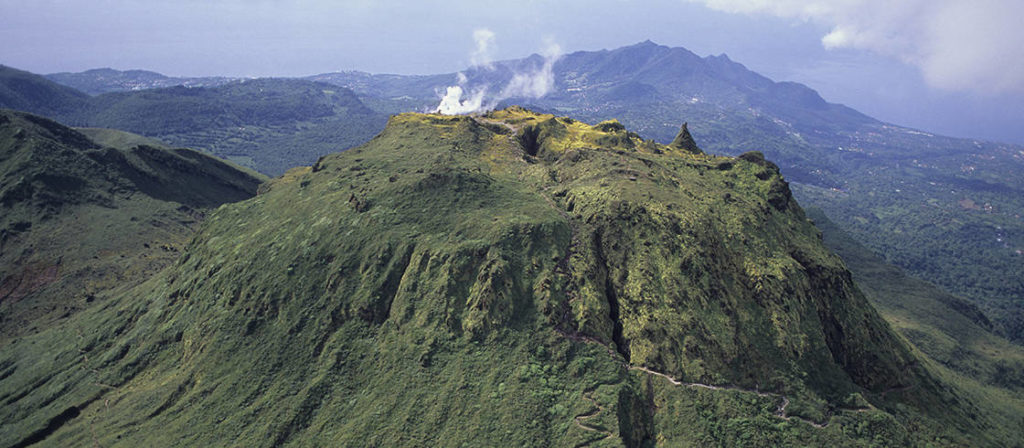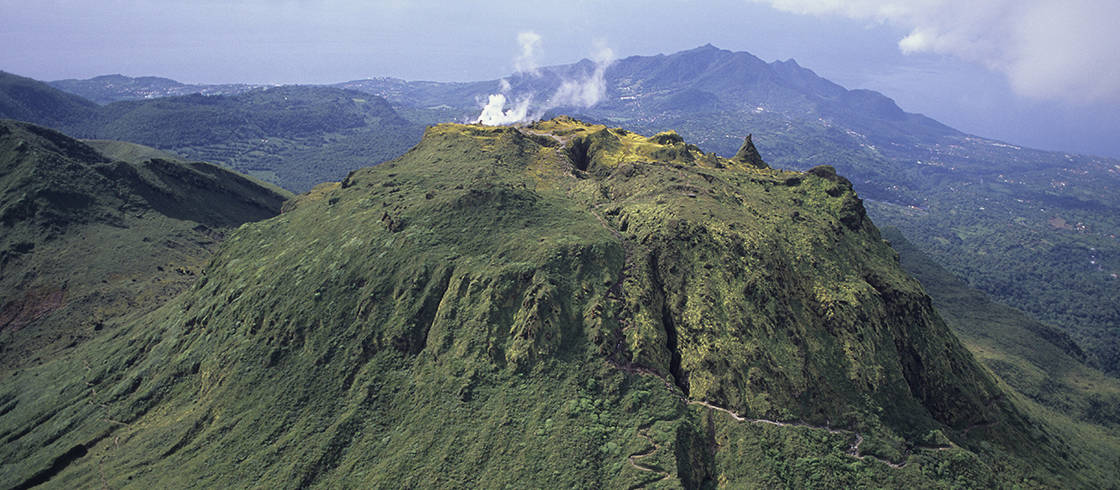 The earthquakes were of very small magnitude (M <1). The events were located at a depth of <2.5 km under the summit of the dome of La Soufrière. No earthquake was reported as felt by the population.
The alert level remains: yellow, vigilance.
Source : Direction de l'OVSG-IPGP
Photo : P Giraud / ctig
Colombia , Chiles / Cerro Negro :
Weekly activity bulletin Chiles and Cerro Negro volcanoes.
The activity level of volcanoes continues at the level: YELLOW LEVEL ■ (III): CHANGES IN THE BEHAVIOR OF THE VOLCANIC ACTIVITY.
Following the activity of the CHILE volcanoes and CERRO NEGRO, the COLOMBIAN GEOLOGICAL SERVICE (SGC) reports that:
For the period from 16 to 22 April 2019, the seismic activity in the Chiles – Cerro Negro volcano region recorded a slight increase compared to the previous week, both in terms of production and released energy, from 1771 events for the previous period, at 2100 events for this week. The majority of registered earthquakes continue to be associated with rock fractures within the volcanic building, with a preferential location south and southwest of the Chiles volcano, with epicentral distances of less than 9 km, depths ranging from up to 12 km from the summit (4700 m), and local magnitudes up to 2.3 degrees on the Richter scale. No event was reported as having been felt.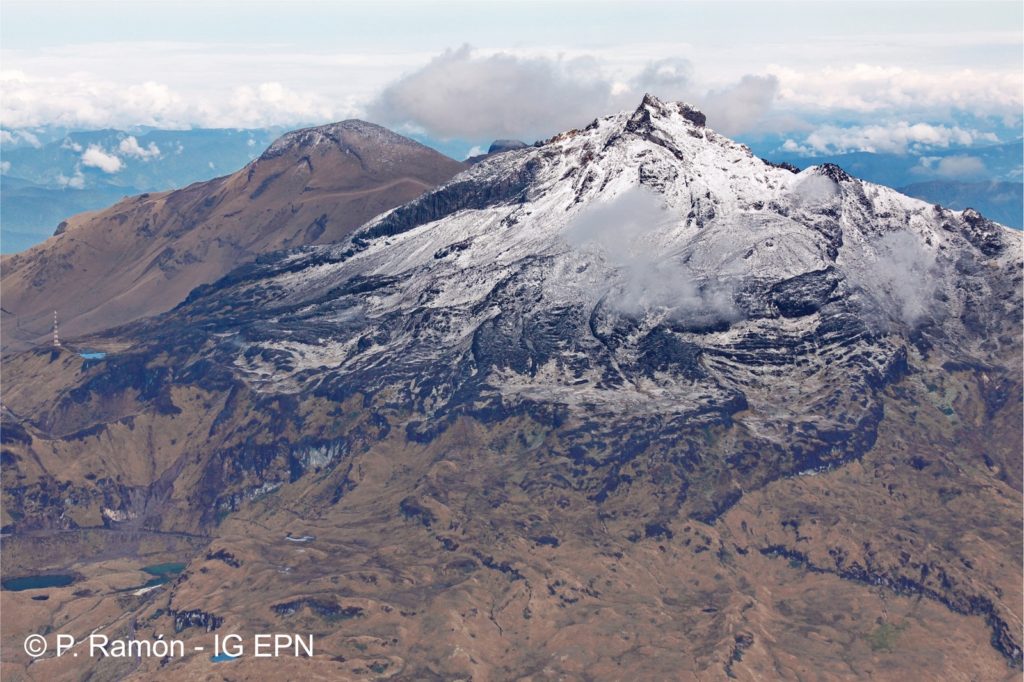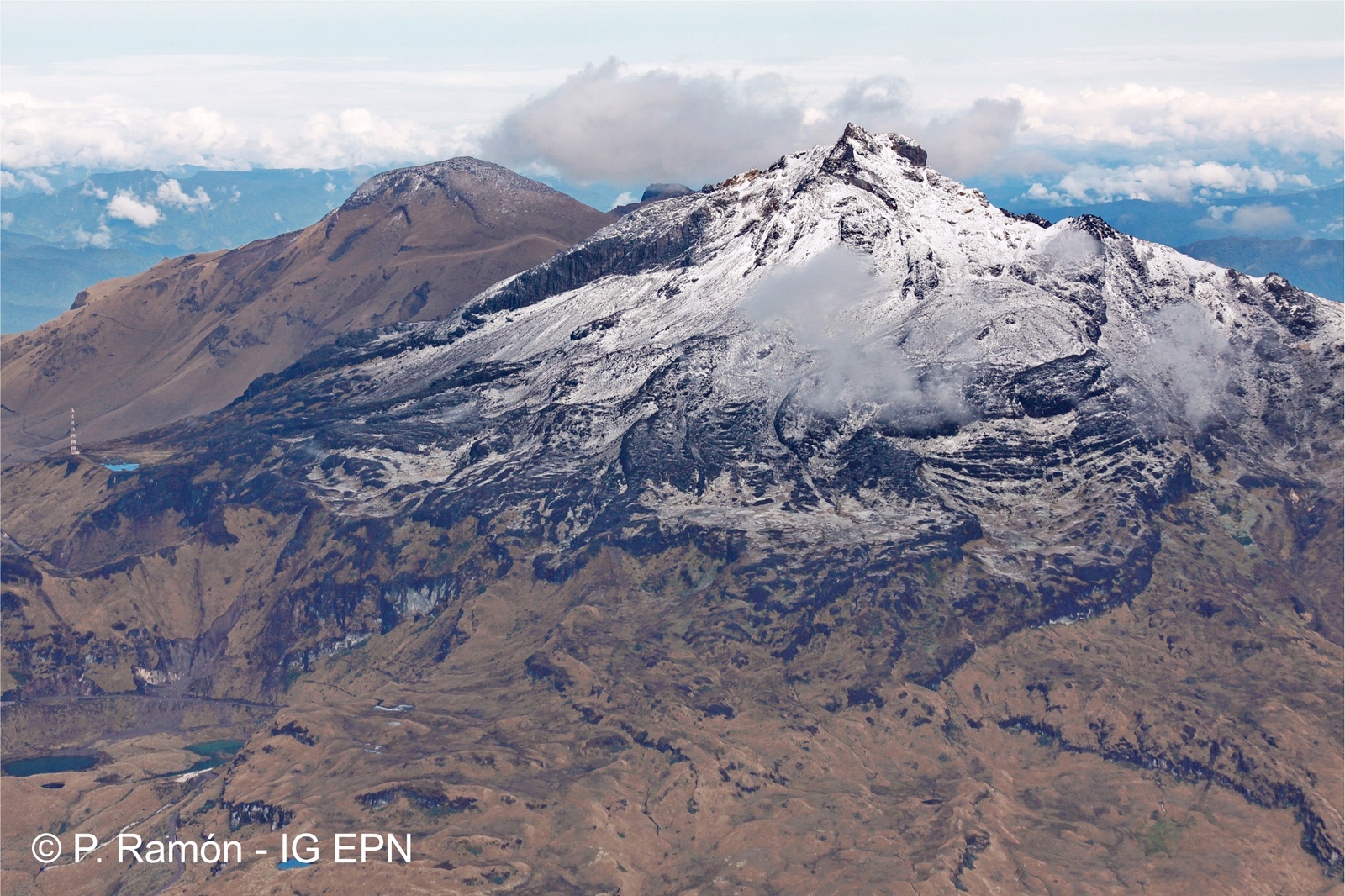 Other geophysical and geochemical parameters of volcanic monitoring did not show significant variations.
The Colombian Geological Service and the Institute of Geology of the National Polytechnic School of Ecuador are attentive to the evolution of the volcanic phenomenon and will continue to report the changes observed as soon as possible.
Source : SGC
Photo : P Ramon / IGEPN.
Vanuatu Archipelago , Ambrym :
AMBRYM VOLCANO ALERT BULLETIN No4 , issued by the Vanuatu Meteorology and Geohazards Department on 24th April 2019 at 08:54AM:
Ambrym volcano is continuing in the major unrest state. The Volcanic Alert Level remains at Level 2.
The volcanic activity at Ambrym is continuing at the level of major unrest. New scientific analyses suggest that the volcano activity is likely to continue at this level. The Danger Zones at the caldera remains at 1 km around Benbow and 2 km around Marum craters including Maben-Mbwelesu, Niri-Mbwelesu and Mbwelesu) .
The Danger Zone for life safety remains limited at the Permanent Exclusion Zone at Benbow and Danger Zone A at Marum. An additional Danger Zone at the South-East of Ambrym remains within 1 km from major cracks .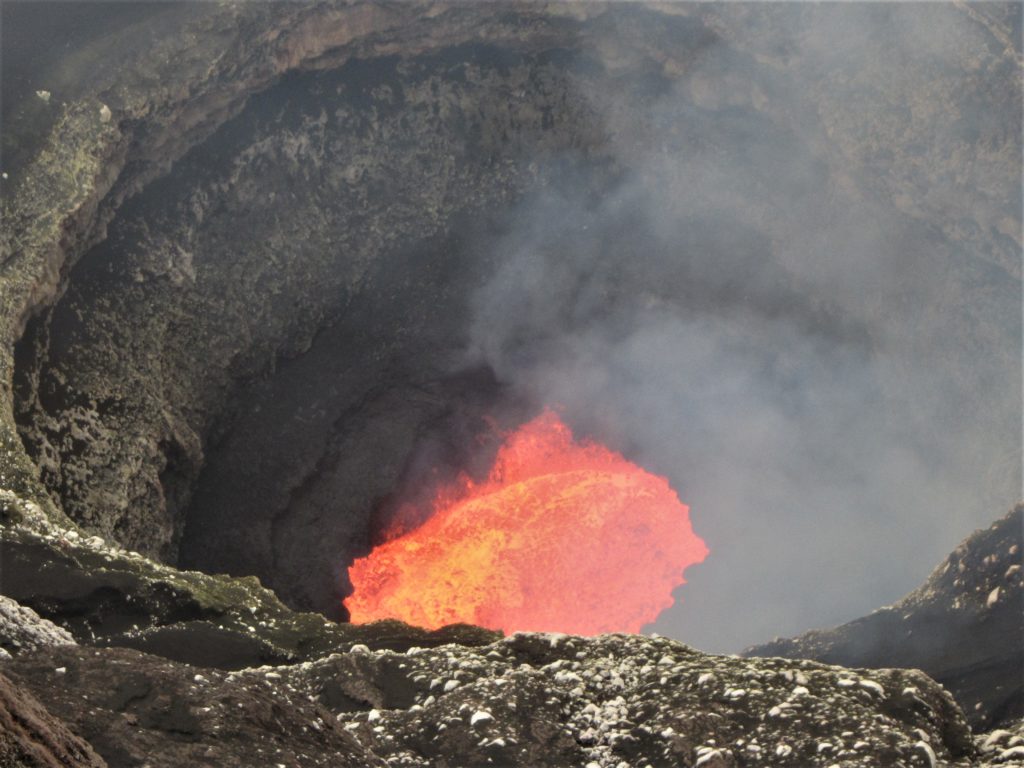 Open cracks in the South-East Ambrym area during the December eruption 2018 may continue to open due to erosion. Major seismicity could continue to affect these cracks and weak layers or areas around the actives craters.
Current observations and analysis of seismic data recorded from the monitoring station confirm an ongoing seismic activity at the vicinity of the volcano with emissions of steam. Lava lakes that used to appear in Benbow and Marum craters have disappeared since 16th December 2018. People from Ambrym and neighbouring islands may no longer see the volcanic glow at night for the next few weeks/months.
Source : Geohazard.
Photo : Georges Vitton
Indonesia , Anak Krakatau :
Information on the eruption of Anak Krakatau, April 23, 2019
Mount Anak Krakatau, Lampung, was erupted on April 23, 2019 at 13:47 WIB, but the height of the ash column was not observed. This eruption is recorded on a seismogram with a maximum amplitude of 45 mm and a duration of ± 1 minute 4 seconds.
Currently, G. Anak Krakatau is at level II (Waspada) with recommendations:
People / tourists are not allowed to approach the crater within 2 km.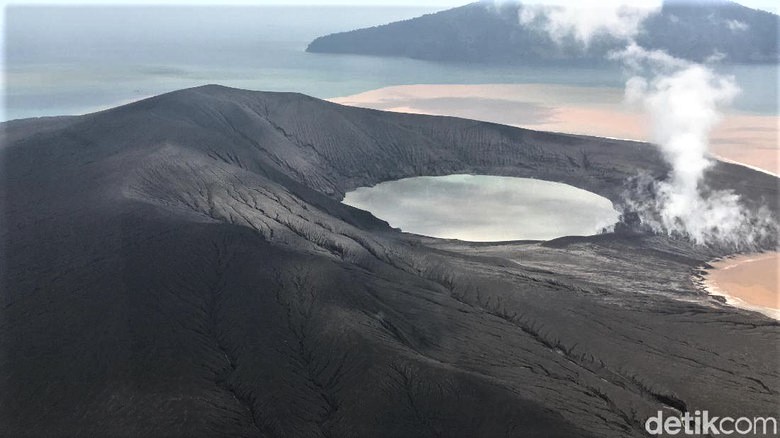 VOLCANO OBSERVATORY NOTICE FOR AVIATION – VONA.
Issued: April 23 , 2019
Volcano: Anak Krakatau (262000)
Current Aviation Colour Code: ORANGE
Previous Aviation Colour Code: orange
Source: Anak Krakatau Volcano Observatory
Notice Number: 2019KRA65
Volcano Location: S 06 deg 06 min 07 sec E 105 deg 25 min 23 sec
Area: Lampung, Indonesia
Summit Elevation: 502 FT (157 M)
Volcanic Activity Summary:
Eruption with ash clouds at 07:11 UTC (14:11 local time). The eruption lasted for58 seconds.
Volcanic Cloud Height:
Ash-cloud is not visible
Other Volcanic Cloud Information:
0
Remarks:
Eruption recorded on seismogram with maximum amplitude 42mm and duration 58 second.
Sources : PVMBG , Magma Indonésie .
Photo : Detik.