January 31 , 2019. EN. Colombia : Galeras , Solomon Islands : Tinakula , Kamchatka : Sheveluch , Montserrat : Soufrière Hills , Costa Rica : Turrialba / Poas / Rincon de la Vieja .
January 31 , 2019.
Colombia , Galeras :
Weekly activity bulletin of Galeras volcano
The activity level of the volcano continues as follows: LEVEL YELLOW ■ (III): CHANGES IN THE BEHAVIOR OF VOLCANIC ACTIVITY.
Following the activity of the VOLCÁN GALERAS, the COLOMBIAN GEOLOGICAL SERVICE (SGC) informs that:
For the period evaluated from 22 to 28 January 2019, the recording of two earthquakes reported as felt was highlighted on 24 January at 18:26. and January 26th at 18:04. These earthquakes were located 8.1 km and 8.8 km northeast of the Galeras volcano, with magnitudes of 3.5 and 2.4 on the Richter scale and respective depths of 5 and 8 km. All the earthquakes presented were associated with fracturing of the rock inside the volcanic building, scattered around the active cone at depths less than 12 km from the summit (4200 m altitude).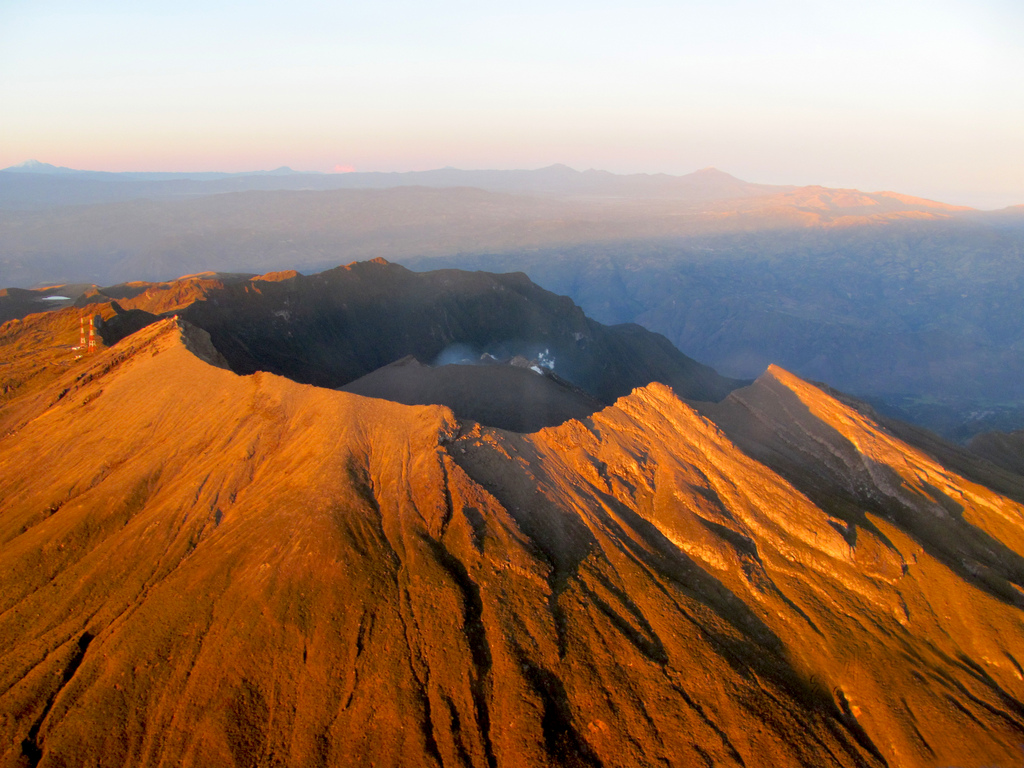 The favorable weather conditions of January 22, 26 and 28 showed white gas emissions, low pressures reaching a low height and a variable direction under the action of the wind.
The other geophysical and geochemical parameters of Galeras volcano monitoring did not show any significant variations.
The COLOMBIAN GEOLOGICAL SERVICE is attentive to the evolution of the volcanic phenomenon and will continue to inform in a timely manner of the observed changes.
Source : SGC.
Photo : Capra.
Solomon Islands , Tinakula :
The activity seems to have resumed, on Tinakula (also called Tamani, or Tinakoro) according to aerial photos (16.01.2019) and satellites (Sentinel 2 on 27.01.2019).
The current activity is likely strombolian type, and marked by a weak thermal anomaly and a vapor plume.
Its last eruption, VEI 3, dates back to October 2017.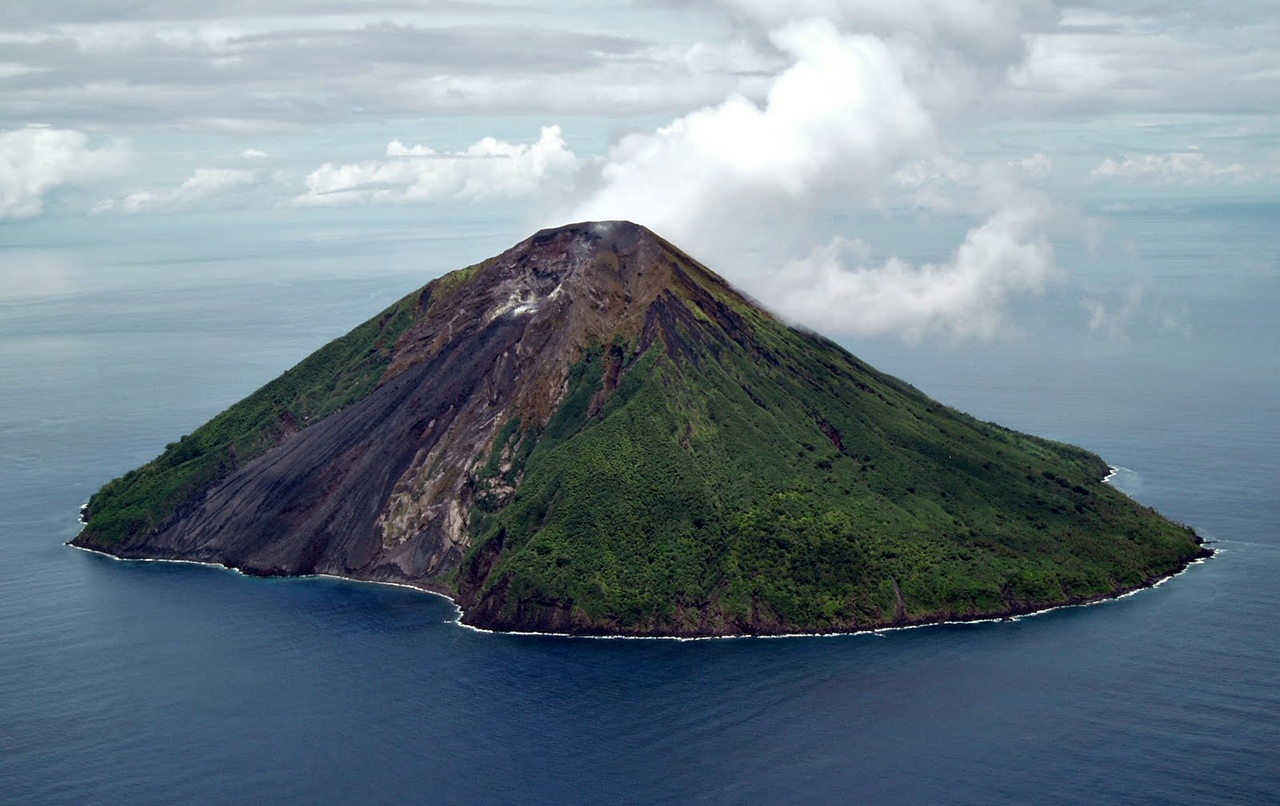 The small 3.5-km-wide island of Tinakula is the exposed summit of a massive stratovolcano at the NW end of the Santa Cruz islands. Similar to Stromboli, it has a breached summit crater that extends from the summit to below sea level. Landslides enlarged this scarp in 1965, creating an embayment on the NW coast.
The satellitic cone of Mendana is located on the SE side. The dominantly andesitic volcano has frequently been observed in eruption since the era of Spanish exploration began in 1595. In about 1840, an explosive eruption apparently produced pyroclastic flows that swept all sides of the island, killing its inhabitants. Frequent historical eruptions have originated from a cone constructed within the large breached crater. These have left the upper flanks and the steep apron of lava flows and volcaniclastic debris within the breach unvegetated.
Source : Earth of Fire / Bernard Duick , GVP.
Photos : Lance McC / volcano hotspot , Zey Yian / Facebook .
Kamchatka , Sheveluch :
VOLCANO OBSERVATORY NOTICE FOR AVIATION (VONA).
Issued: January 31 , 2019
Volcano:Sheveluch (CAVW #300270)
Current aviation colour code:ORANGE
Previous aviation colour code:orange
Source:KVERT
Notice Number:2019-31
(8) Volcano Location:
N 56 deg 38 min E 161 deg 18 min
Area:Kamchatka, Russia
Summit Elevation:10768.24 ft (3283 m), the dome elevation ~8200 ft (2500 m)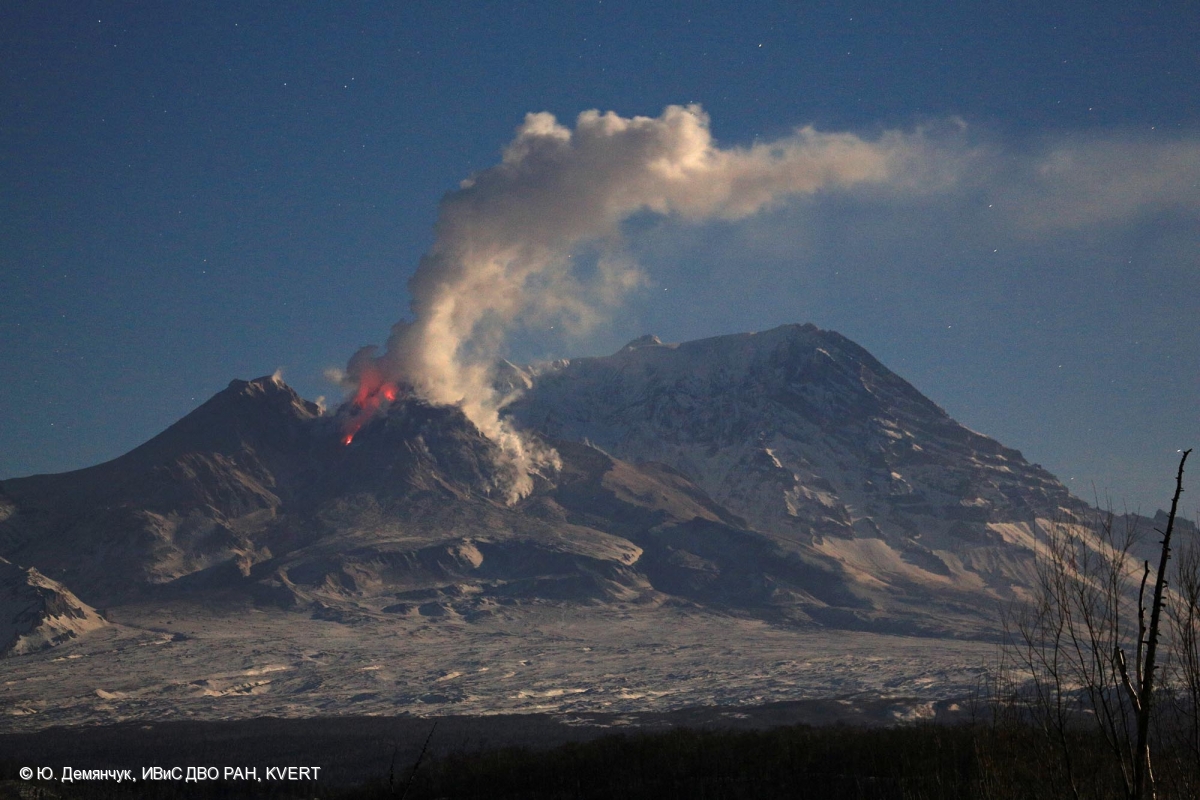 Volcanic Activity Summary:
A growth of the lava dome continues (a viscous lava blocks extrude out on the northern part of it), a strong fumarolic activity and an incandescence of the dome blocks and hot avalanches accompanies this process. According to video and satellite data, an ash plume on the height 4.0-4.5 km a.s.l. continues to drift to the west from the volcano.
Explosive-extrusive eruption of the volcano continues. Ash explosions up to 32,800-49,200 ft (10-15 km) a.s.l. could occur at any time. Ongoing activity could affect international and low-flying aircraft.
Volcanic cloud height:
13120-14760 ft (4000-4500 m) AMSL Time and method of ash plume/cloud height determination: 20190131/0005Z – Video data
Other volcanic cloud information:
Distance of ash plume/cloud of the volcano: 139 mi (223 km)
Direction of drift of ash plume/cloud of the volcano: W / azimuth 271 deg
Time and method of ash plume/cloud determination: 20190130/2340Z – Himawari-8
Source : Kvert.
Photo : YU Demyanchuck , IVS FEB RAS KVERT. ( 2017)
Montserrat , Soufrière Hills :
MVO Weekly Report for the Period 18 to 25 January 2019
Activity at the Soufrière Hills Volcano remains low.
The seismic network recorded one rockfall and six volcano-tectonic earthquakes this week
Measurements of the SO2 flux were taken from the helicopter on 18 and 23 January. There were eight traverses on both days with an average flux of 355 tonnes per day on 18 January and 392 tonnes per day on 23 January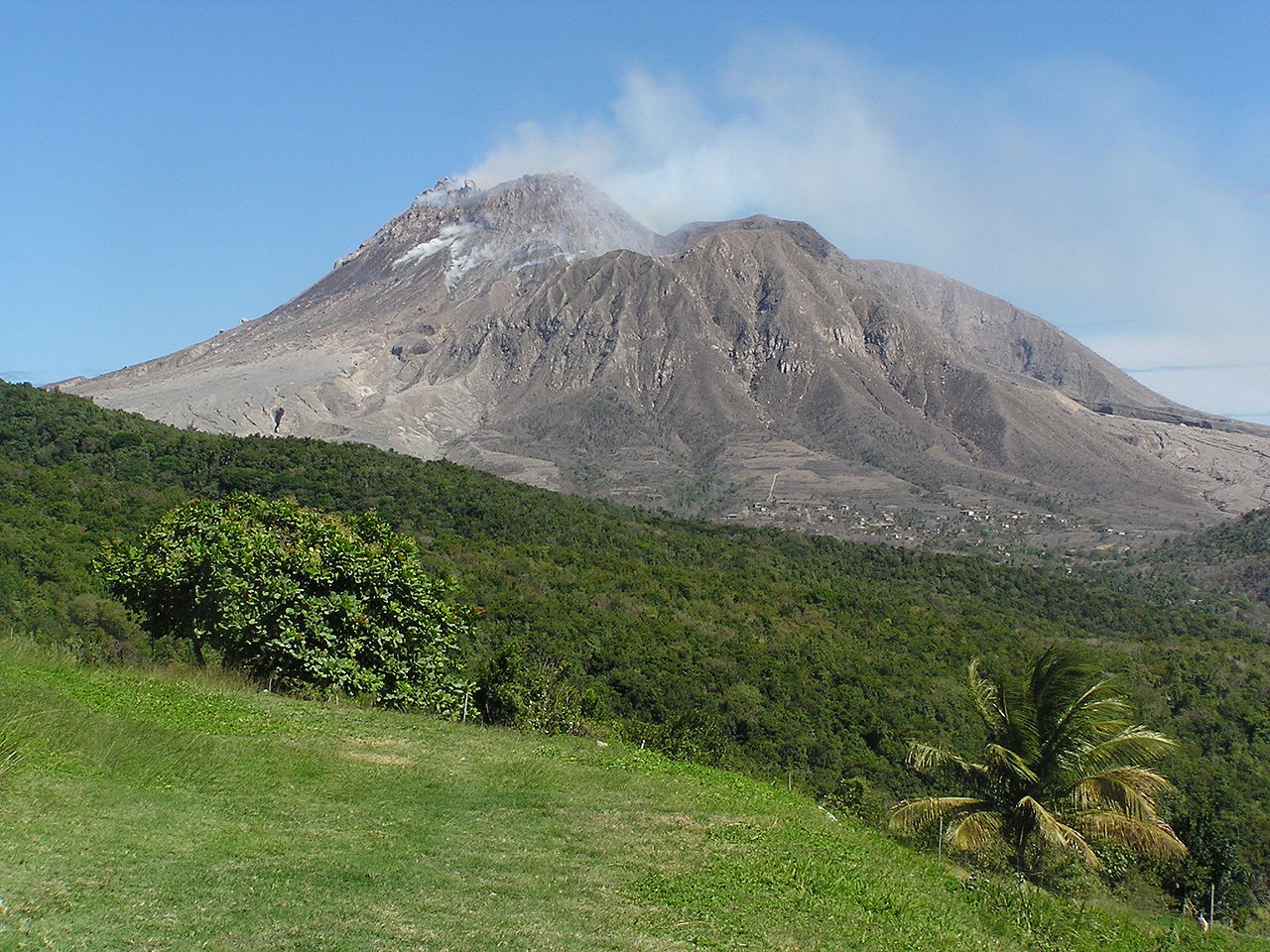 Pyroclastic flows can occur at any time without warning on any side of the volcano, including Gages from where they can travel rapidly into Plymouth. Tracks across the Belham Valley can be destroyed or heavily modified by flash flooding or lahars, and caution should be exercised crossing the valley during and after rainfall.
The Hazard Level is 1. There is no public access to Zone V, including Plymouth. Maritime Zones E and W are daytime transit only between sunrise and sunset (boats may sail through the zone but must not stop). Anyone who ignores these restrictions is liable to be prosecuted.
Source : MVO.
Photo : Wikipédia.
Costa Rica , Turrialba /Poas / Rincon de la Vieja :
Daily report on the state of volcanoes. Date: January 3, 2019, Updated at: 10:58:00.
Turrialba Volcano: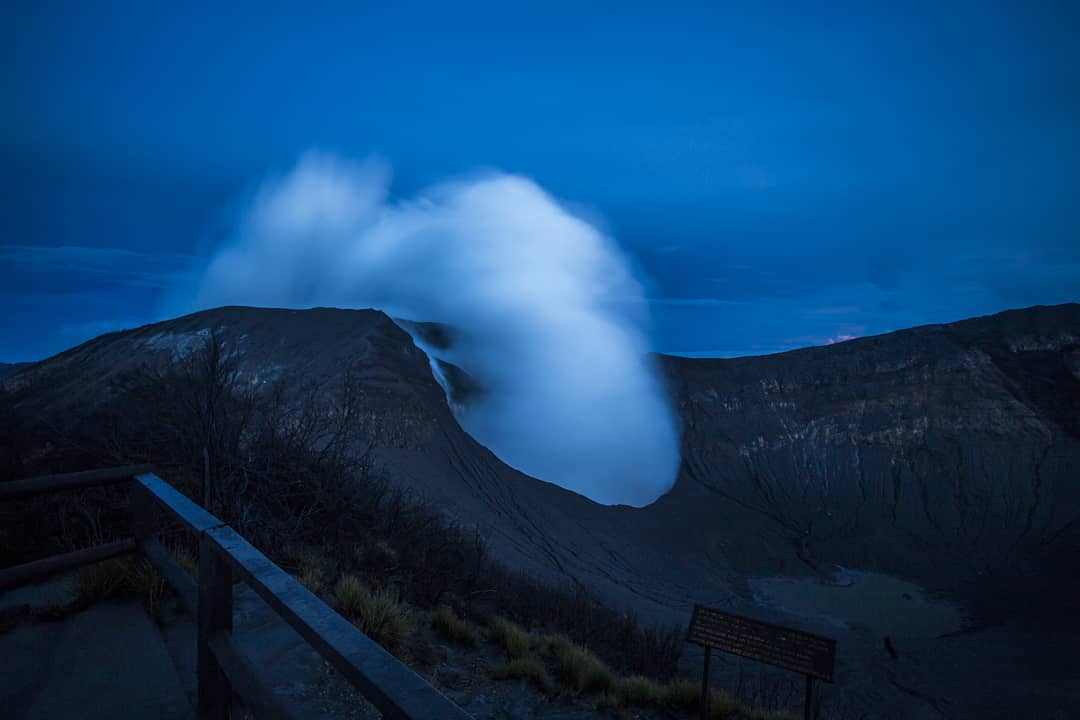 No eruption is reported.
The seismic activity is lower than yesterday.
At the time of this report, the winds blow from the northwest.
Degassing is weak and passive. There is a very low amplitude tremor in the background and sporadic low frequency earthquakes. Activity shows signs of gradual decline.
Poas Volcano: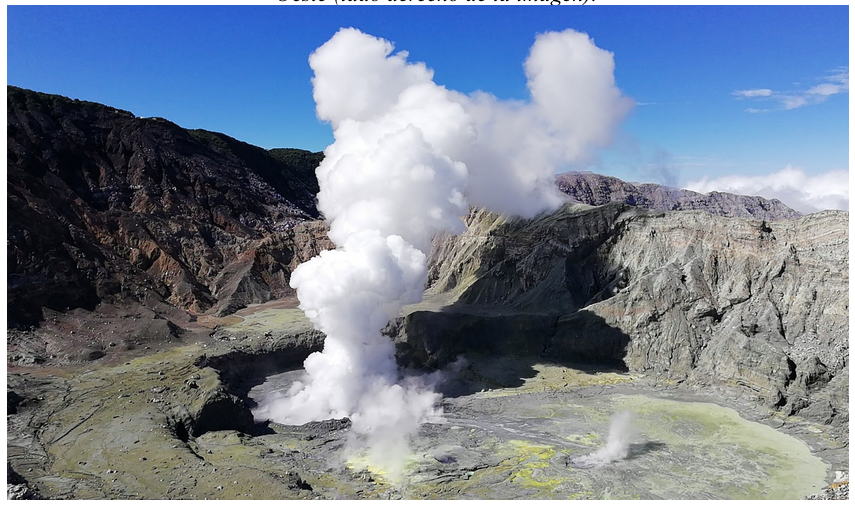 No eruption is reported.
The seismic activity is lower than yesterday.
At the time of this report, the winds are blowing westward.
The three main fumaroles continue their passive outgassing, although the activity is lower than the previous day. Frequent low frequency and low amplitude volcanic earthquakes continue to be recorded.
Rincon de la Vieja Volcano: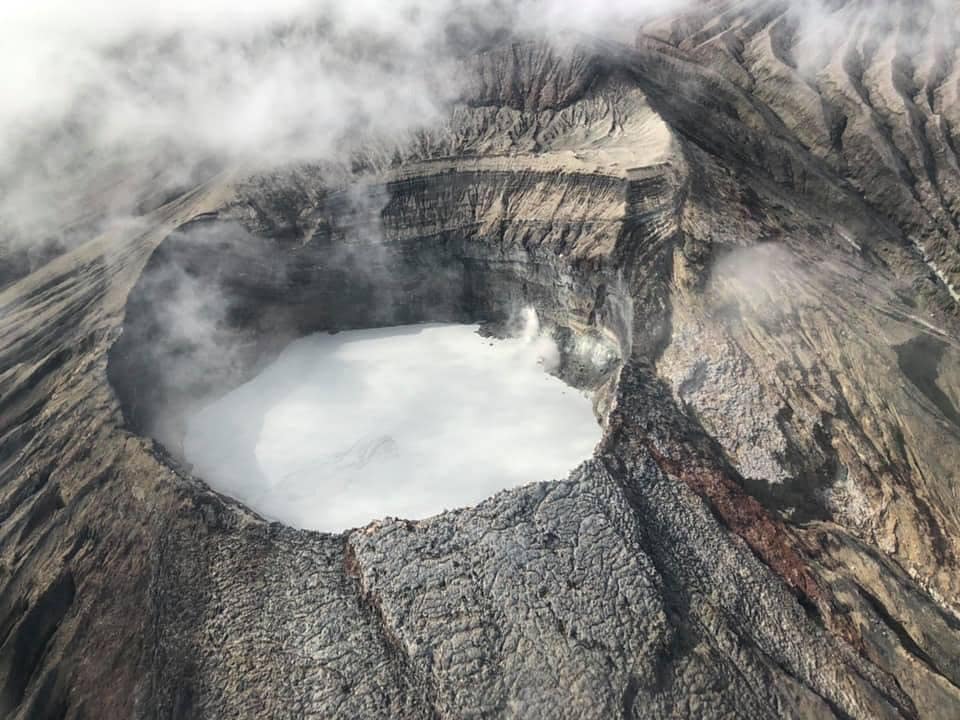 In this photo you can see the active crater of the Rincon de la Vieja volcano with its acidic lagoon. When this volcano erupts, the waters of this lake overflow and flow into the drains until reaching the rivers of the North sector in the form of hot lava flows (lahars).
No eruption is reported.
The seismic activity is more important compared to the day yesterday.
At the time of this report, the winds are blowing westward.
From noon yesterday to this morning, frequent low-frequency volcanic earthquakes, with varying amplitudes between low and medium, have been numerous. At 10:11 this morning, there was a small expiration.
Source : Ovsicori .
Photos : Dr. Paulo Ruiz Cubillo 06/2017 , Ovsicori ,&n