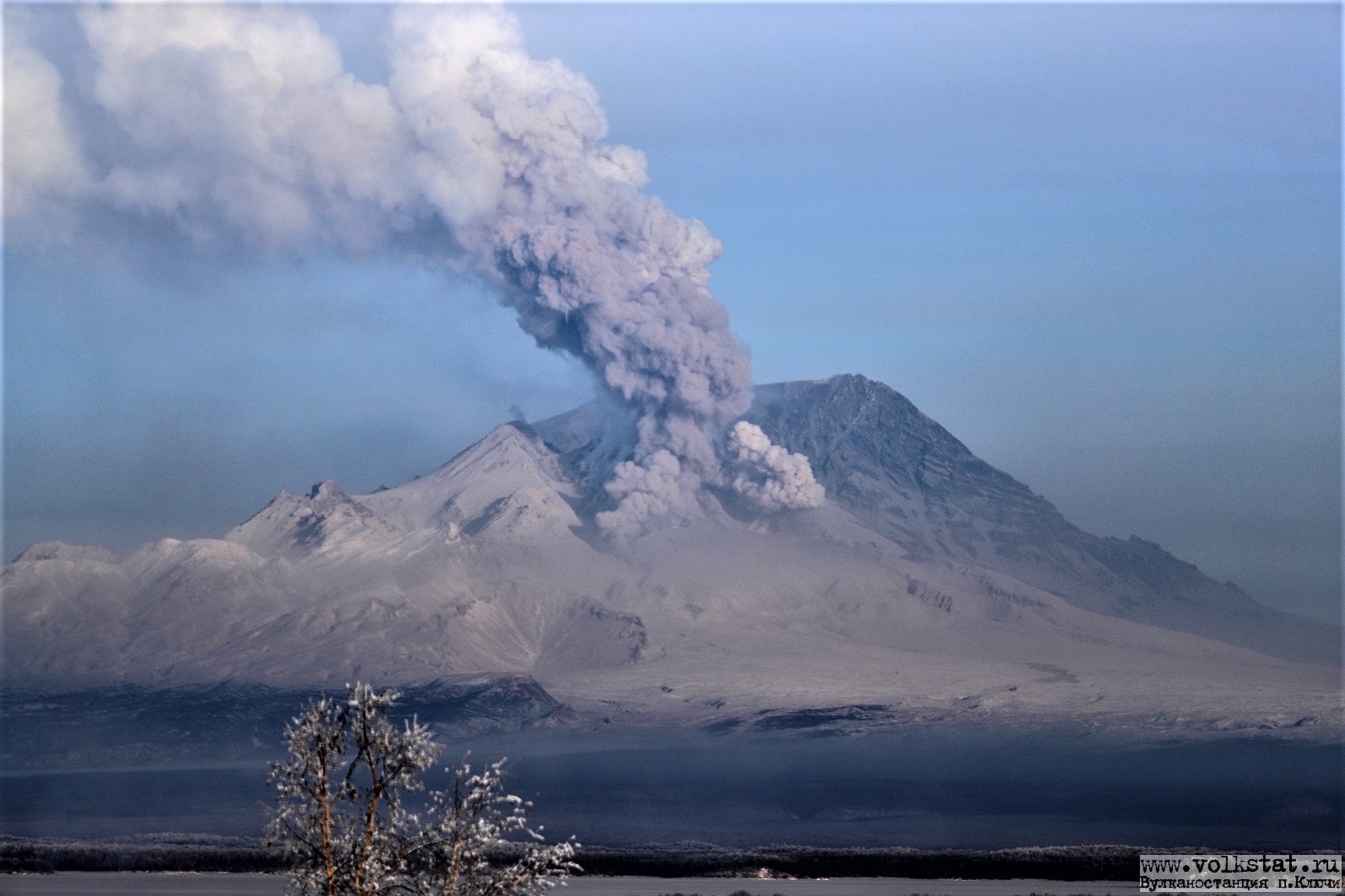 January 10 , 2019 . EN. Papua New Guinea : Manam , Chile : Planchon Peteroa , Colombia : Nevado del Huila , Japan : Shindake , Kamchatka : Sheveluch .
January 10 , 2019 .
Papua New Guinea , Manam :
7:34 pm on 9 January 2019 .
People on Papua New Guinea's remote Manam Island are being warned to avoid valleys after Tuesday's volcanic eruption.
The Rabaul Volcano Observatory's assistant director said the eruption started between 5 and 6am local time.
The eruption came from Manam's southern crater said Mr Itikarai.
He said while the observatory is monitoring the eruption remotely an eye-witness has confirmed plumes of ash and scoria, and a lava flow from the crater to the coast.
Two villages on the south-east of the island were showered in scoria rocks of 2 centimetres in diameter Mr Itikarai said.
He said the situation on the island is volatile and there is a risk of activity intensifying.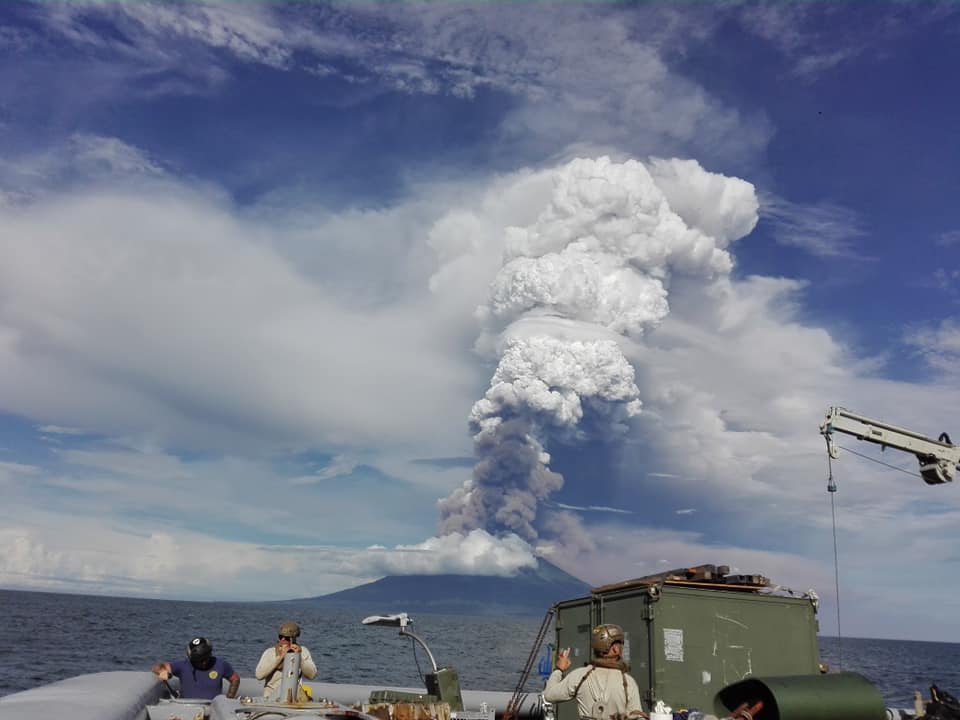 There were two main warnings according to Mr Itikarai.
« Stay away from the four main valleys where lava flow, pyroclastic flow, could be channeled into, » he said.
« And pyroclastic flows are very dangerous. »
Pyroclastic flows of hot gas and volcanic matter are capable of reaching 700 kilometres an hour and reaching temperatures of 1000 degrees celsius.
Ima Itikarai also warned of the potential for mud slides given the ash and scoria fall mixing with current heavy rains.
Manam has previously experienced similar mud slides which have destroyed houses.
Source : radionz.co.nz.
Photo : Jhay Mawengu
Chile , Planchon Peteroa :
During this period, 2257 seismic events were recorded, of which 14 were classified as being of the volcano-tectonic (VT) type associated with rock fracturing processes, with maximum local magnitudes of M 2.0, corresponding to one events located 1.7 km west-northwest of the active crater and at a depth of 5.6 km.
In addition, 2243 long-period (LP) earthquakes, related to fluid dynamics within the volcanic system, the largest of them with a displacement value (DRc) of 19.4 cm were recorded, and were located 1 km west of the transmitting center, at a depth of 1.8 km.
The frequency of the tremor seismic signal maintains a higher potential around 1 to 4 Hz, with reduced displacement values ​​(DRc) of approximately 1 cm2.
The images provided by the IP camera show persistent degassing throughout the period evaluated. The predominant dark gray coloration suggests a high concentration of particulate materials. Pulsatile activity was observed on 24/25/26/27 in December, reaching heights of 1600 m above the active crater.
Through the analysis of samples obtained from emissions of particulate material deposited in the vicinity of the volcanic complex, a proportion of about 10% of juvenile material is observed during the current eruption.
From the data obtained by three (3) GNSS stations, which measure the deformation in the volcanic complex, we observe that the control line that crosses the volcano from north to south has shown a shortening of 0.4 cm during the month of December, which is considered weak. In addition, there is no significant deformation or evidence of major intrusion into the volcano in recent months.
No anomalies were reported in sulfur dioxide (SO 2) emissions to the atmosphere in the volcanic complex sector, according to data obtained by the Ozone Monitoring Instrument (OMI) Group Sulfur Dioxide (O2). http: //so2.gsfc.nasa .gov /) and the National Service for the Environment, Data and Satellites (NESDIS) (http://satepsanone.nesdis.noaa.gov).
There are 5 thermal warnings reported in the Volcanic Complex Associated Zone, with a maximum of 13 MW of Peak Volcanic Radar Power (MVP) on December 23rd, a value considered moderate according to data reported by Middle Observation InfraRed of the activity. volcanic (Mirova) on its website (http://www.mirovaweb.it/),
Volcanic activity recorded by the instruments and observations of the volcanic complex indicate the course of a minor eruptive cycle of phreatomatic and magmatic character. This suggests a magmatic body that has come into contact with part of the hydrothermal system, which has facilitated the fragmentation of a minor volume of magma and facilitated the rapid expansion of vapor, which generates continuous emissions of ash. In this scenario, the likelihood of persistent phreatomatic magma persistence persists, as well as the possibility of events of higher intensities of a similar nature.
As a result, the volcanic alert is maintained at the level:
YELLOW LEVEL: Changes in the behavior of volcanic activity – Probable time for an eruption: WEEKS / MONTH.
Observations: The current area of ​​assignment is considered to be within 1,000 meters of the active crater area.
Source : Sernageomin.
Colombia , Nevado Del Huila :
Weekly activity bulletin of Nevado del Huila
The level of activity of the volcano continues at the level: yellow activity level or (III): changes in the behavior of volcanic activity.
According to the analysis and evaluation of the information obtained through the surveillance network of the Nevado del Huila volcano, during the week of January 1 to 7, 2019, the Colombian Geological Service – Popayán volcanological and seismological observatory indicates than :
• During the evaluated period, 160 seismic events were recorded, of which 68 related to rock fracturing processes (type VT) and 92 to fluid dynamics in volcanic canals. Of these, 87 were classified as long-type events (LP type), two (2) as hybrid types (HB type) and three (3) as low energy tremor pulses (TR type).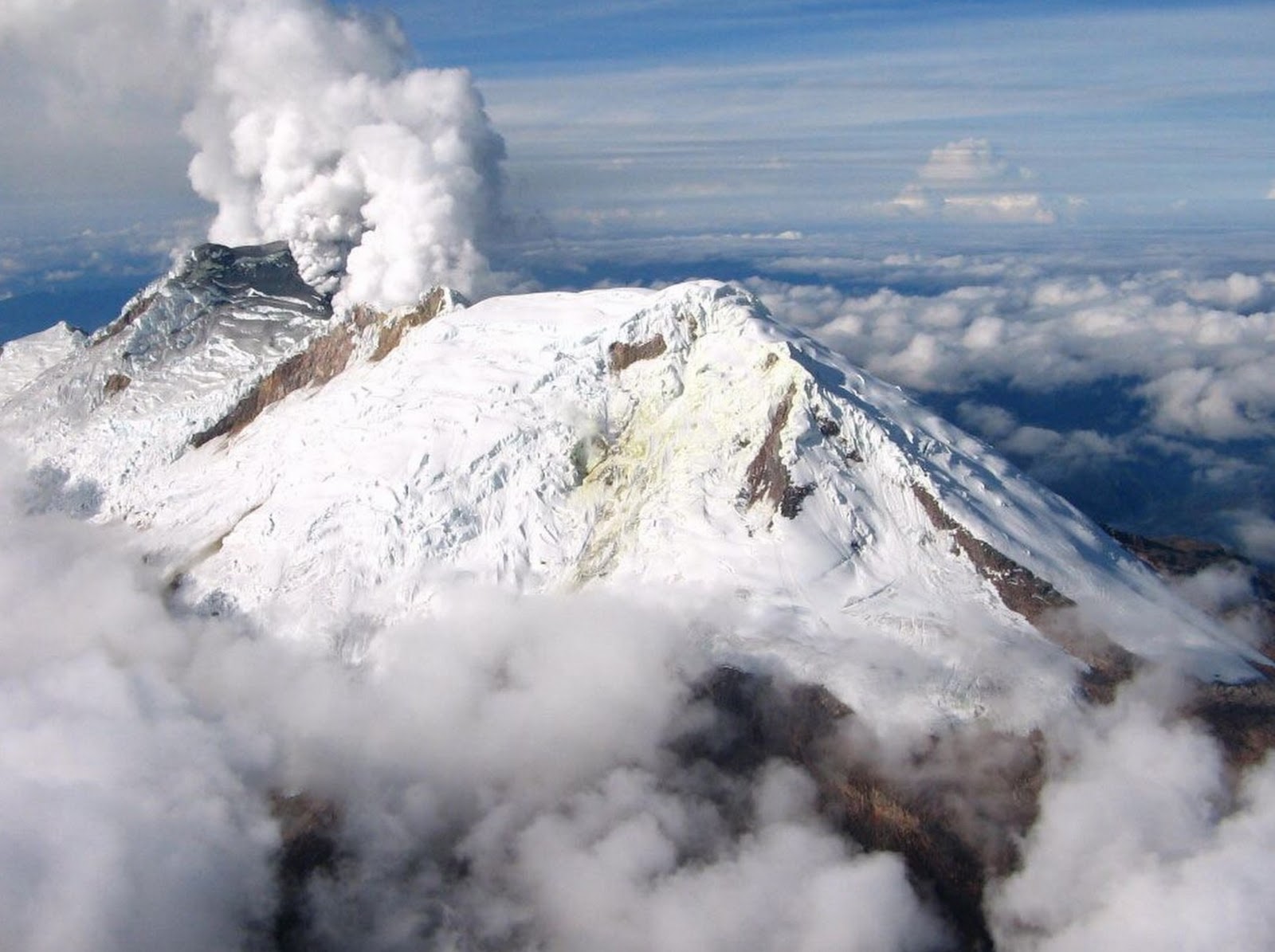 • The images obtained during the week by the web cameras of Caloto, Tafxnú, Maravillas and La Palma showed a weak degassing of the volcanic system.
• Sensors for monitoring soil deformation, magnetic fields, and infrasound did not record any variations associated with changes in volcanic activity.
Therefore, it is concluded that during the evaluated period, the volcano exhibited stable behavior. The Colombian geological service is attentive to the evolution of the volcanic phenomenon and will inform in due time any changes that may occur.
Source : Ingeominas.
Photo : Parque Nacional Nevado del Huila
Japan , Shindake :
Volcano in southwestern Japan erupts, residents advised to evacuate. January 8, 2019.
TOKYO, Dec. 18 (Xinhua) — Mount Shindake, a volcano on the island of Kuchinoerabu in Japan's southwestern prefecture Kagoshima, had an eruption on Tuesday, the Japan Meteorological Agency (JMA) said.
The volcano erupted around 4:37 p.m. local time, with plumes of smoke rising some 2,000 meters above the crater and pyroclastic flows extending one km from the west side of the crater, according to the JMA.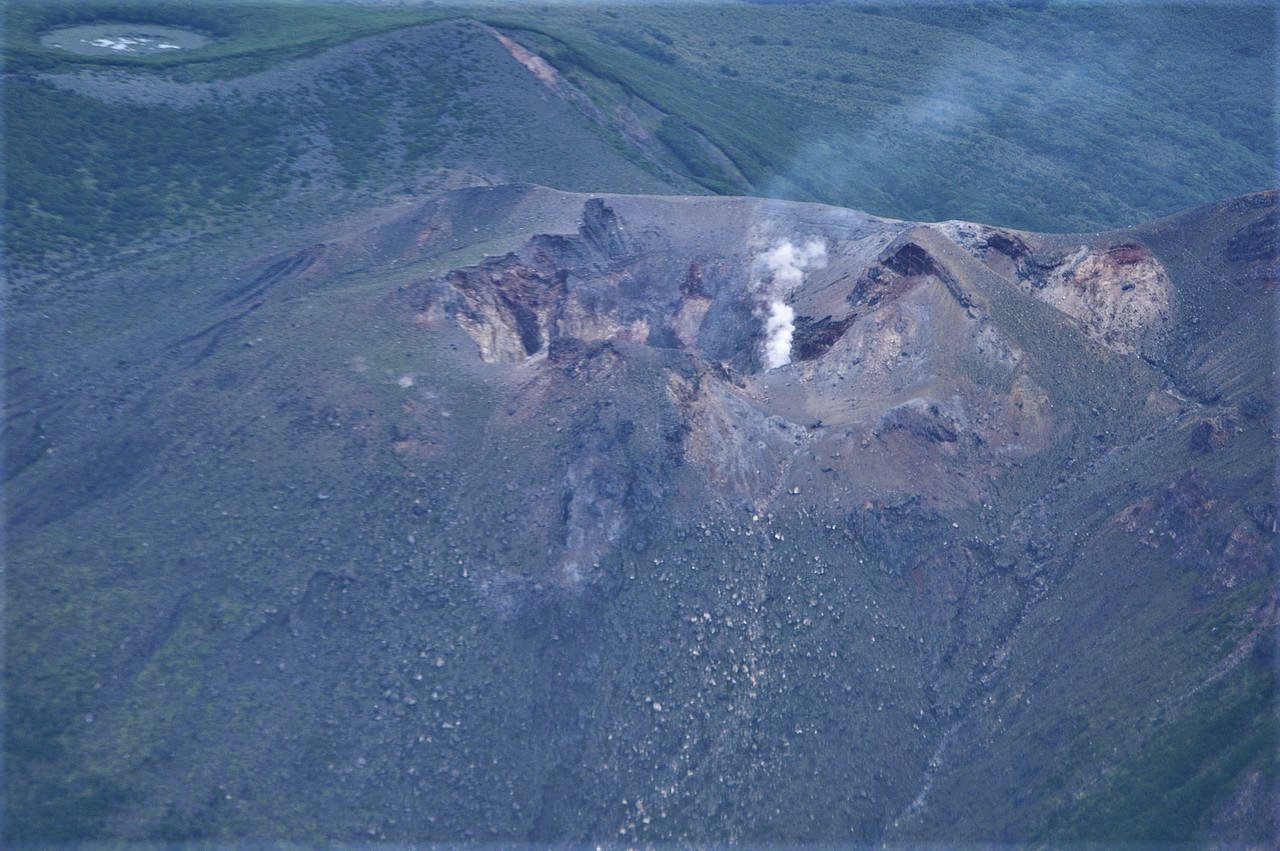 Local weather agency sent a helicopter to check the volcano and said no abnormality was observed at the crater, but warned of further possible eruptions.
The JMA maintained its warning at level 3 out of a maximum of 5 and is warning people to stay away from the mountain and be careful of flying volcanic rocks and pyroclastic flows within a radius of two km from the volcano's crater.
The local government, meanwhile, has advised residents on the island to temporarily evacuate. As of November, a total of 108 people were living on the island, according to the government data.
No injuries or damage have been reported so far.
Source : en.brinkwire.com
Photo : Wikipédia.
Kamchatka , Sheveluch :
VOLCANO OBSERVATORY NOTICE FOR AVIATION (VONA).
Issued: January 10 , 2019
Volcano:Sheveluch (CAVW #300270)
Current aviation colour code:ORANGE
Previous aviation colour code:orange
Source:KVERT
Notice Number:2019-13
Volcano Location:N 56 deg 38 min E 161 deg 18 min
Area:Kamchatka, Russia
Summit Elevation:10768.24 ft (3283 m), the dome elevation ~8200 ft (2500 m)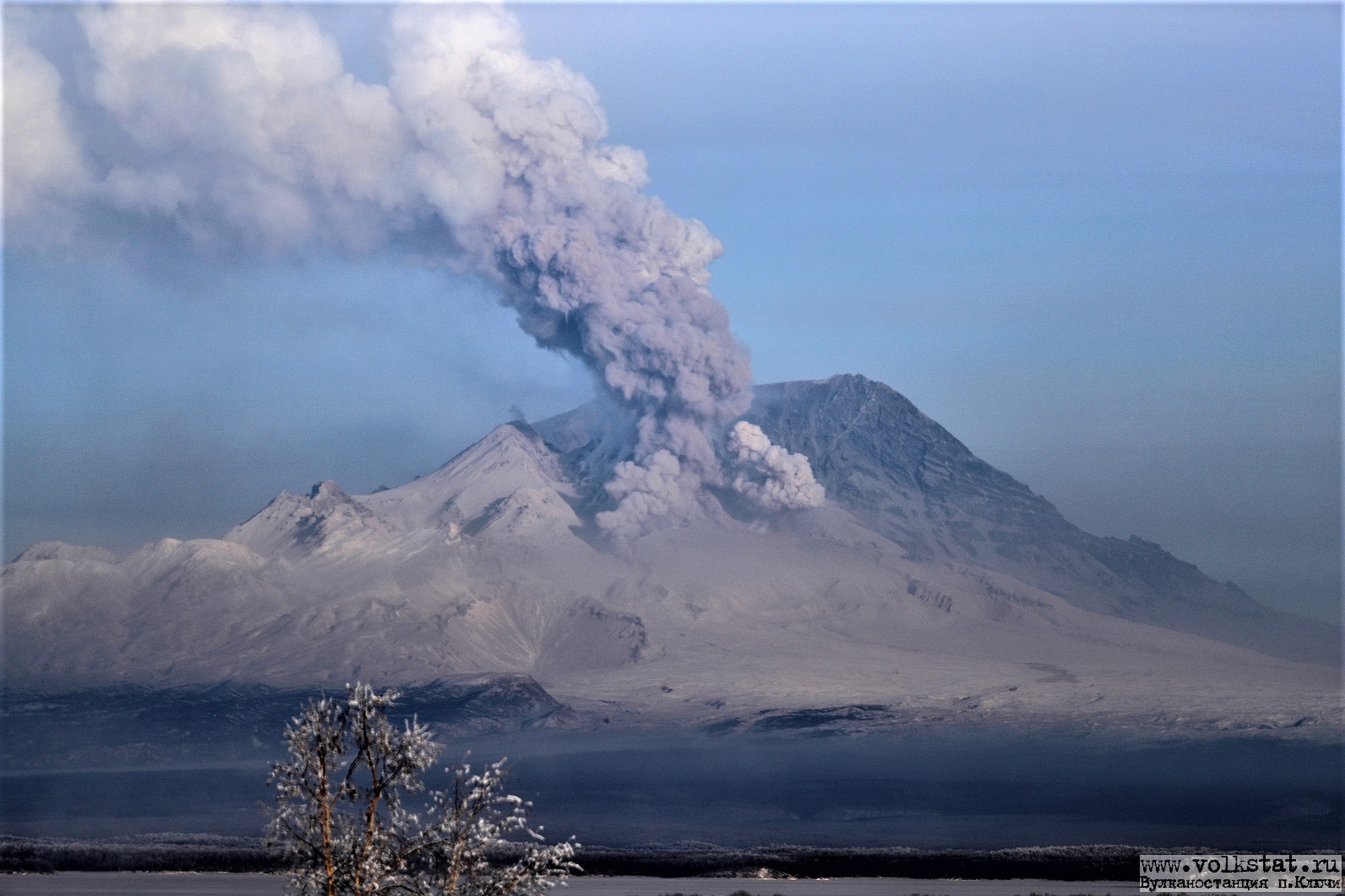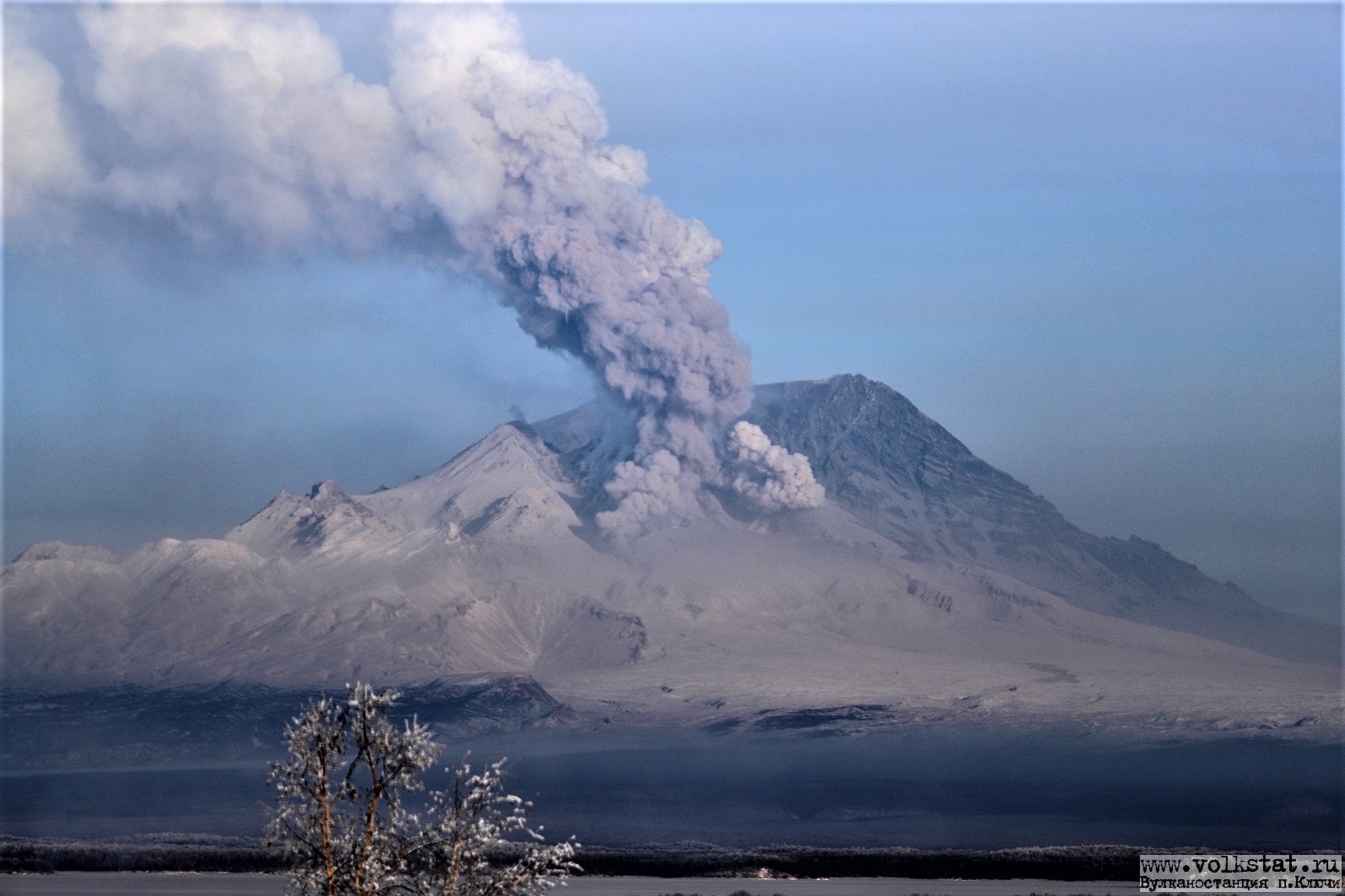 Volcanic Activity Summary:
A growth of the lava dome continues (a viscous lava blocks extrude out on the northern part of it), a strong fumarolic activity and an incandescence of the dome blocks and hot avalanches accompanies this process. According to video and satellite data, a strong gas-steam plume with some amount of ash on the height 6.5-7.0 km a.s.l. drift to the west from the volcano.
Explosive-extrusive eruption of the volcano continues. Ash explosions up to 32,800-49,200 ft (10-15 km) a.s.l. could occur at any time. Ongoing activity could affect international and low-flying aircraft.
Volcanic cloud height:
21320-22960 ft (6500-7000 m) AMSL Time and method of ash plume/cloud height determination: 20190110/0003Z – Video data
Other volcanic cloud information:
Distance of ash plume/cloud of the volcano: 31 mi (50 km)
Direction of drift of ash plume/cloud of the volcano: W / azimuth 279 deg
Time and method of ash plume/cloud determination: 20190109/2350Z – Himawari-8
Source : Kvert
Photo : Yu. Demyanchuk / volkstat ru