August 26, 2019. EN. Japan : Asama , Italy / Sicily : Etna , Kamchatka : Sheveluch , New Zealand : Ruapehu , Ecuador : Reventador .
August 26 , 2019.
Japan , Asama :
Minor eruption at Mt. Asama.
A minor eruption has occurred at Mount Asama in central Japan. The mountain straddles Nagano and Gunma prefectures.
The Meteorological Agency says the eruption was observed at around 7:28 p.m. on Sunday. Smoke rose to a height of around 600 meters from the crater.
The volcano last erupted on August 7. The agency then raised the volcanic alert level to three on a scale of one to five, and urged people to stay away from the mountain.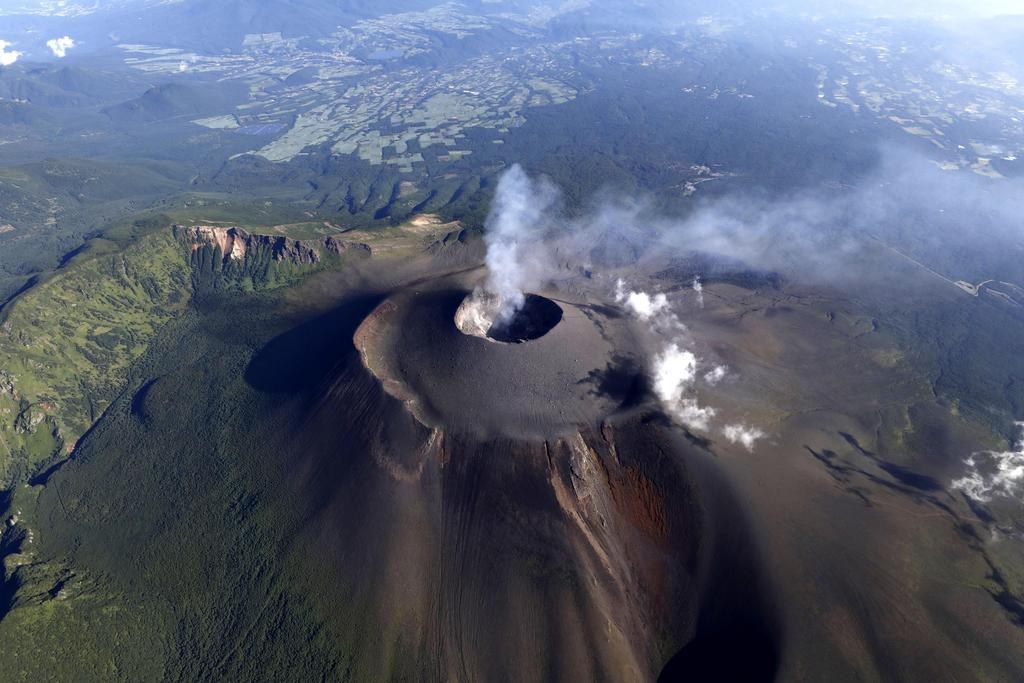 The agency lowered the alert level to two on Monday, saying there was a lower risk of medium-size eruptions.
Agency officials say they will keep the alert level at two, citing the risk of minor eruptions.
They say people within two kilometers of the crater should stay alert for large flying rocks and pyroclastic flows of hot gas.
Source : 3.nhk.or.jp
Photo : Nautiljon
Italy / Sicily , Etna :
COMMUNICATION on the volcanic activity of August 25, 2019 06:38:57 (UTC) – ETNA.
The Osservatorio Etneo, of the National Institute of Geophysics and Volcanology, announced that the monitoring networks had recorded the end of volcanic activity at 08:38 (06:38 UTC).
The ash emission produced by the Northeast crater is over.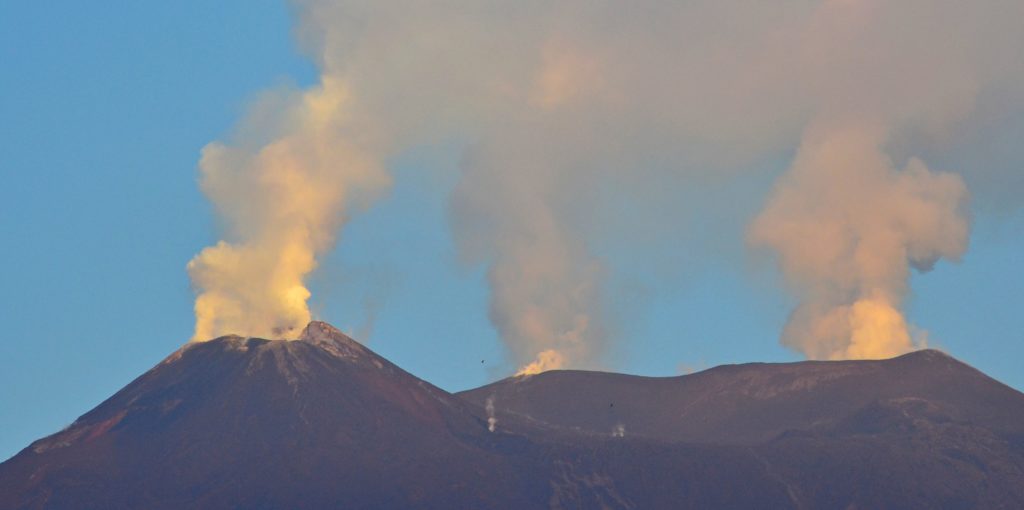 The average amplitude of volcanic tremor has mean-low values comparable to those of last week. The infrasonic signal also shows no significant change.
The inclinometer and GPS (HF) networks do not record any significant changes and show a trend comparable to those preceding the ash emission activity of the Northeast crater.
Source : INGV Vulcani.
Photo : Casa di paglia Felcerossa. Permacultura sull'Etna , 25/08/2019 6h50.
Kamchatka , Sheveluch :
VOLCANO OBSERVATORY NOTICE FOR AVIATION (VONA).
Issued: August 25 , 2019
Volcano: Sheveluch (CAVW #300270)
Current aviation colour code: ORANGE
Previous aviation colour code: orange
Source: KVERT
Notice Number: 2019-124
Volcano Location: N 56 deg 38 min E 161 deg 18 min
(9) Area:
Kamchatka, Russia
Summit Elevation: 10768.24 ft (3283 m), the dome elevation ~8200 ft (2500 m)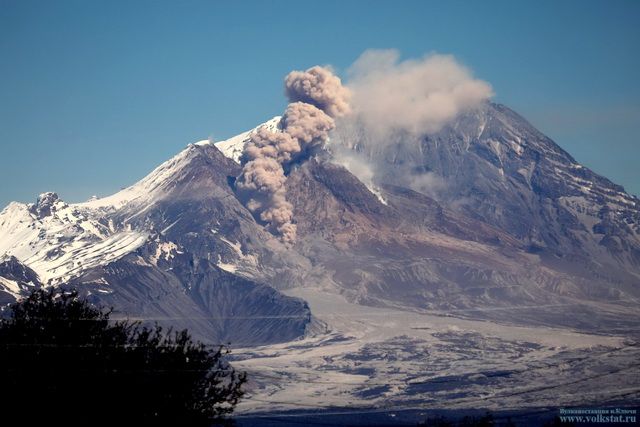 Volcanic Activity Summary:
A growth of the lava dome continues, a strong fumarolic activity and an incandescence of the dome blocks and hot avalanches accompanies this process. According to video and satellite data, an ash plume on the height 4.5-5 km a.s.l. continues to drift to the north-west from the volcano.
Explosive-extrusive eruption of the volcano continues. Ash explosions up to 32,800-49,200 ft (10-15 km) a.s.l. could occur at any time. Ongoing activity could affect international and low-flying aircraft.
Volcanic cloud height:
14760-16400 ft (4500-5000 m) AMSL Time and method of ash plume/cloud height determination: 20190825/0510Z – Himawari-8
Other volcanic cloud information:
Distance of ash plume/cloud of the volcano: 77 mi (124 km)
Direction of drift of ash plume/cloud of the volcano: NNW / azimuth 337 deg
Time and method of ash plume/cloud determination: 20190825/0510Z – Himawari-8
Source : Kvert.
Photo : Yu Demyanchuck.
New Zealand , Ruapehu :
Volcanic Alert BulletinRUA– 2019/03
Mon Aug 26 2019 3:50 PM; Ruapehu Volcano
Volcanic Alert Level remains at 1
Aviation Colour Code remains at Green
The temperature of Mt Ruapehu's summit lake Te Wai ā-moe is slowly rising, but no other changes in monitored parameters have been observed.
The current level of activity is consistent with minor volcanic unrest behaviour that has characterised Ruapehu throughout the past 16 years. The Volcanic Alert Level remains at 1.
Since the current crater lake was established in 2003, typical heating and cooling cycles have been observed. During these cycles, the temperature ranges between approximately 12 to 40°C over a period of around 12 months. In mid-July we observed the start of a typical heating cycle of the lake from a low temperature of around 14°C, and it is now at about 27°C.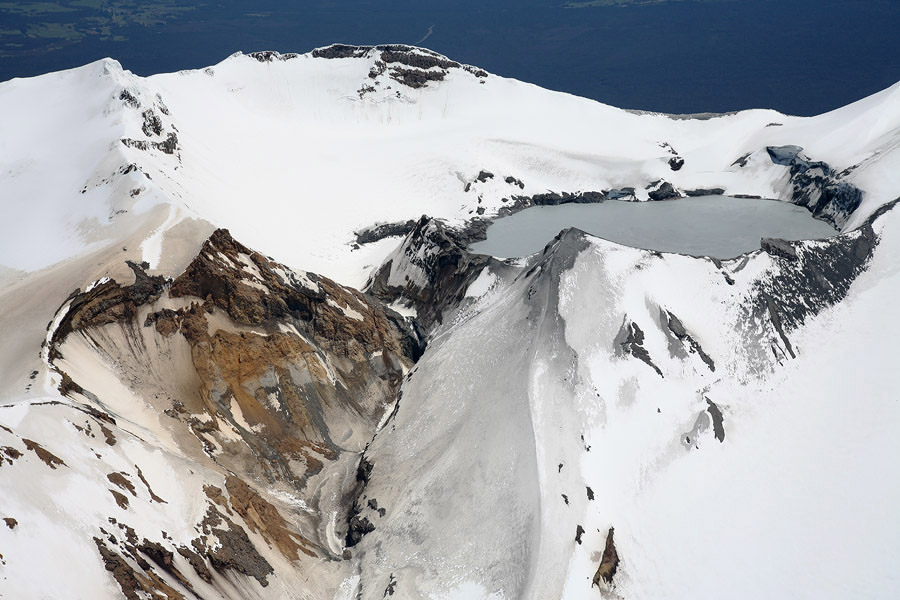 Other monitored parameters like seismicity and chemistry can sometimes change as a response to a heating cycle. We have not observed any changes in the level of volcanic tremor or the lake chemistry to date. As part of our normal routine monitoring, we visited Te Wai ā-moe on the 15 August to collect water and gas samples from the lake. Results from the analysis of the samples showed no changes in the water and gas composition. The crater lake has undergone many heating and cooling cycles in the past and we don't see this cycle as any different. Therefore, current observations are still consistent with minor unrest behaviour and because of this, we remain at Volcanic Alert Level 1 and the Aviation Colour Code stays at Green.
Volcano Alert Level 1 corresponds to minor unrest. While this is the case, it is a useful reminder that eruptions can occur with little or no warning. GNS Science continues to closely monitor Mt Ruapehu and our other active volcanoes and will provide further information when conditions change.
Source et photo : Geonet / Agnes Mazot / Volcanologue en charge.
Ecuador , Reventador :
DAILY REPORT OF THE STATE OF REVENTADOR VOLCANO N ° 2019-237, SUNDAY AUGUST 25, 2019.
Information Geophysical Institute – EPN
Level of surface activity: high
Superficial trend: no change
Internal activity level: high
Internal trend: no change.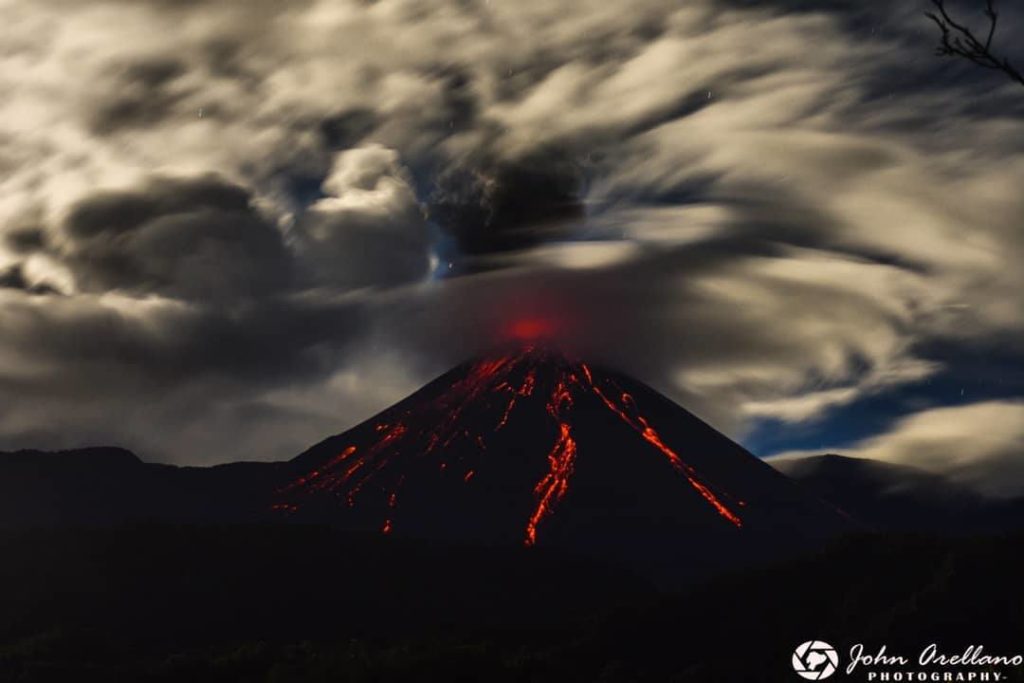 Seismicity (events):
From August 24, 2019, 11:00 to August 25, 2019, 11:00
Events of type Long Period (LP): 32
Explosions (EXP): 28
Tremor of emission (TE): 4
Rain / lahars: There were no rains in the area.
Emission / Ash Column: Some steam and ash emissions have been observed, sometimes exceeding 600 m above the crater and heading north and west.
Other monitoring parameters: No change.
Observations: during the night it was observed an incandescence at the level of the crater. Currently, the volcano is covered.
Alert level: orange.
Source : IGEPN.
Photo : John Arellano