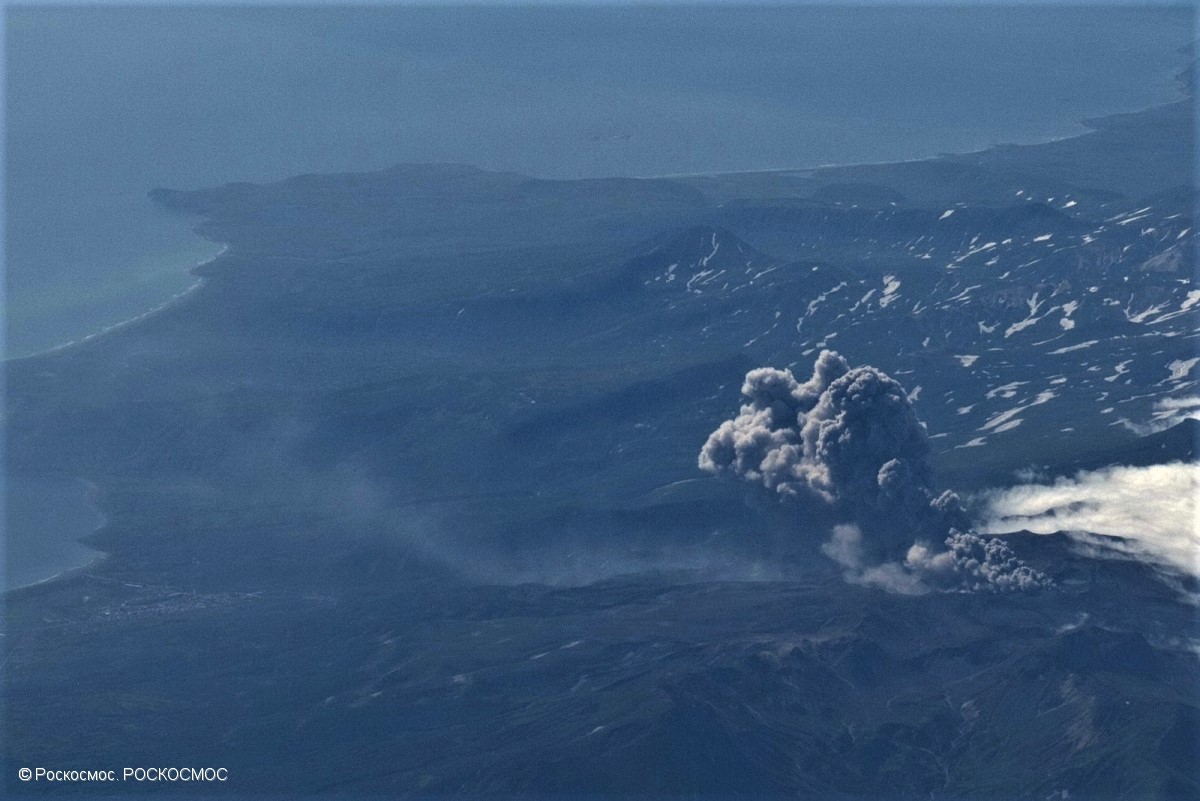 July 06 , 2020. EN. Russia / Kurile Islands : Ebeko , Iceland : Seismic swarm , Hawaii : Mauna Loa , Guatemala : Fuego , Ecuador : Reventador .
July 06 , 2020 .
Russia / Kurile Islands , Ebeko :
VOLCANO OBSERVATORY NOTICE FOR AVIATION (VONA).
Issued: July 06 , 2020 .
Volcano: Ebeko (CAVW #290380)
Current aviation colour code: ORANGE
Previous aviation colour code: orange
Source: KVERT
Notice Number: 2020-154
Volcano Location: N 50 deg 41 min E 156 deg 0 min
Area: Northern Kuriles, Russia
Summit Elevation: 3791.68 ft (1156 m)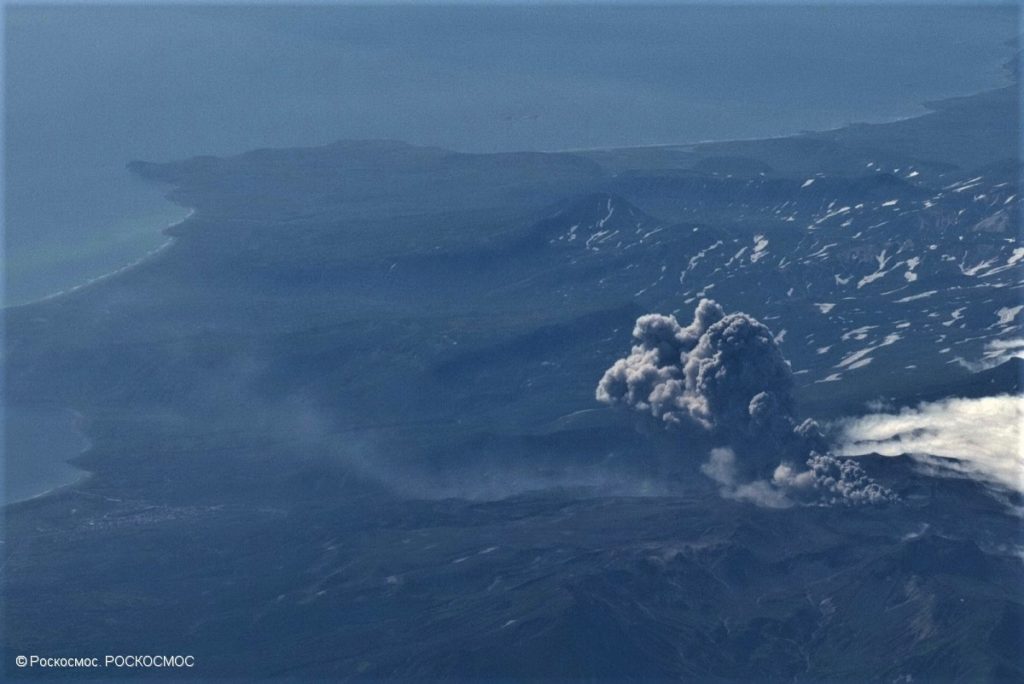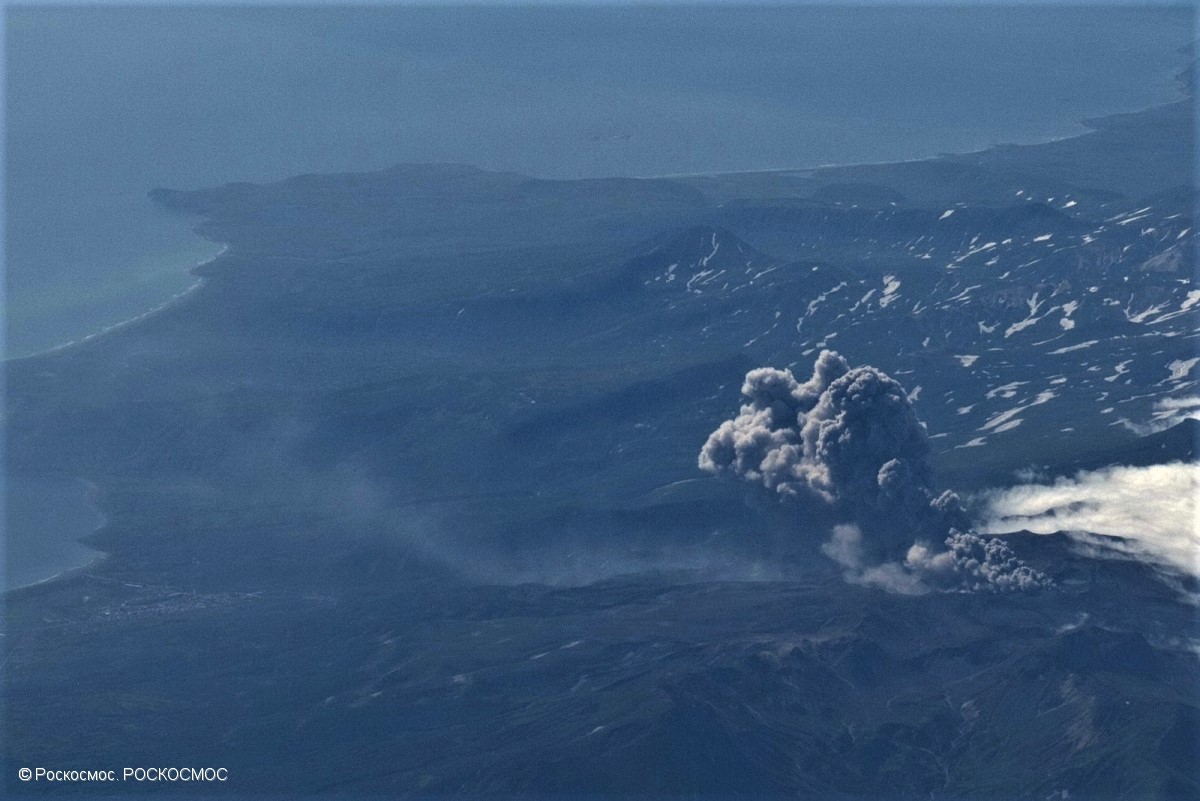 Volcanic Activity Summary:
A moderate eruptive activity of the volcano continues. According to visual data by volcanologists from Severo-Kurilsk, explosion sent ash up to 2.1 km a.s.l., an ash cloud is drifting to the north-east of the volcano.
This activity continues. Ash explosions up to 19,700 ft (6 km) a.s.l. could occur at any time. Ongoing activity could affect low-flying aircraft and airport of Severo-Kurilsk.
Volcanic cloud height:
6888 ft (2100 m) AMSL Time and method of ash plume/cloud height determination: 20200706/0245Z – Visual data
Other volcanic cloud information:
Distance of ash plume/cloud of the volcano: 3 mi (5 km)
Direction of drift of ash plume/cloud of the volcano: ENE / azimuth 60 deg
Time and method of ash plume/cloud determination: 20200706/0245Z – Visual data
Source : Kvert.
Photo : Roskosmos.
Iceland , Seismic swarm :
At 20:36 an earthquake of M2,9 occurred just 3 km NNE of Grindavík. The earthquake was felt in nearby area.
The earthquake swarm NE of Siglufjörður is still ongoing. The earthquake swarm began on 19th of June. Over 10.000 earthquakes have been detected, three of which measured greater than magnitude 5. The largest one was M5.8 around 30 km NNE of Siglufjörður. Other earthquakes above M5.0 were M5.6 and M5.4 and were located around 20 km NE of Siglufjörður.
Seismic activity if still ongoing and there are chances of more earthquakes of this magnitude occurring in the area.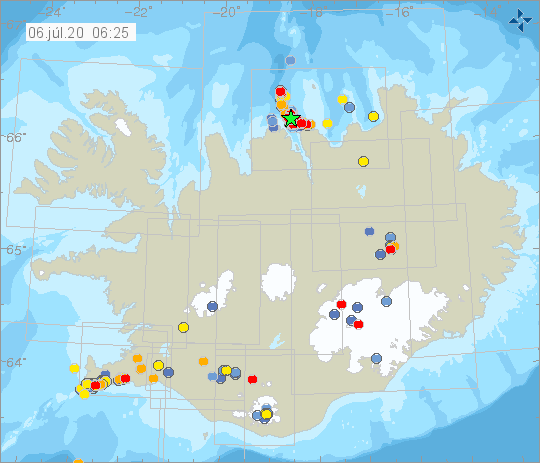 Week overview 22 June – 28 June
Around 7200 earthquakes have been detected by the IMO¿s SIL-network during last week, considerably more earthquakes than in the week before. Currently around 1700 of them have been manually located. An earthquake swarm north of Siglufjörður which started on the 19th of June is still ongoing, and about 6000 earthquakes were detected that relate to the ongoing swarm, about 1150 of them have been manually located. The largest earthquake of the week was a part of this earthquake swarm, and was of M4.2 just 30 km NNE of Siglufjörður on the 24th of June at 11:51. Three other earthquakes larger than M4.0 were located during the week in the same area. An M4.12 on the 27th of June, an M4.04 on the 22nd of June and an M4.02 on the 24th of June. About 30 other earthquakes were larger than M3.0 in the area. Earthquake activity was also prominent in Reykjanes during the week, where about 1200 earthquakes were detected, of which 400 have been manually located.
Source : Vedur is.
Hawaii , Mauna Loa :
19°28'30 » N 155°36'29 » W,
Summit Elevation 13681 ft (4170 m)
Current Volcano Alert Level: ADVISORY
Current Aviation Color Code: YELLOW
Activity Summary:
Mauna Loa Volcano is not erupting. Rates of deformation and seismicity have not changed significantly over the past week and remain above long-term background levels.
Observations:
During the past week, HVO seismometers recorded 60 small-magnitude (< M2.0) earthquakes on the volcano. Most of these earthquakes occurred at shallow depths of less than 8 kilometers (~5 miles) below sea level. The largest earthquake was a magnitude 2.3 (M2.3) event that occurred on the upper northwest flank, north of the southwest rift zone, on July 1.
Global Positioning System (GPS) measurements show long-term slowly increasing summit inflation, consistent with magma supply to the volcano's shallow storage system.
Gas concentrations and fumarole temperatures at both the summit and the Sulphur Cone on the Southwest Rift Zone remain stable and below 2 ppm SO2 and ~98 C (206 F).
Webcams show no changes to the landscape.
Source : HVO .
Guatemala , Fuego :
SPECIAL VOLCANOLOGICAL BULLETIN
BEFGO # 41-2020
Type of activity: Vulcanian
Morphology: composite stratovolcano
Location: 14 ° 28'54˝Latitude N; 90 ° 52'54˝Longitude W.
Height: 3763 m above sea level.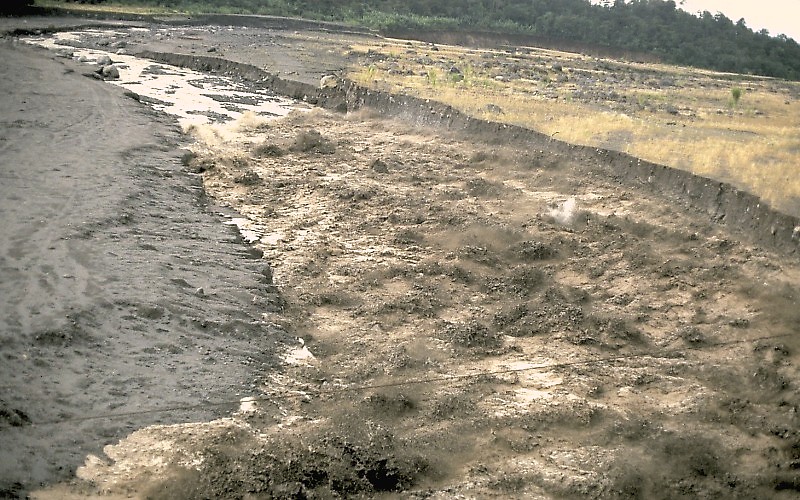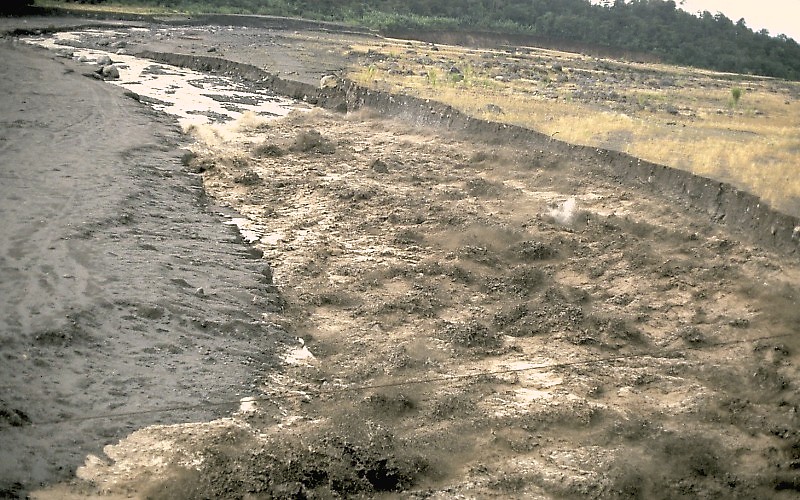 MODERATE LAHAR IN THE SECA RIVER, A TRIBUTARY OF RIO PANTALEÓN
Due to the rain precipitation in the upper part of the Fuego-Acatenango volcanic complex, there is currently a weak to moderate lahar, which descends over a width of 20 meters, accompanied by trunks and branches which have become incorporated on its path. The lahar carries blocks from 30 cm to 1 meter as well as volcanic material.
The rains continue in the upper part of the volcano, so that additional lahar are not excluded in the Mineral river, also flowing from the Rio Pantaleon.
Source : Insivumeh .
Photo : USGS geologist Jeff Marso .
Ecuador , Reventador :
DAILY REPORT OF THE STATE OF THE VOLCANO REVENTADOR, Sunday 05 July 2020.
Information Geophysical Institute – EPN.
Surface activity level: Moderate, Surface trend: Rising.
Internal activity level: High, Internal trend: No change.
Seismicity: From July 04, 2020, 11:00 a.m. to July 05, 2020, 11:00 a.m.:
Long Period Type (LP): 5 events
Explosions (EXP): 4 events
Rains / lahars: Not recorded.
Emission / ash column: Various gas and ash emissions have been observed, reaching between 800 and more than 1000 meters above the crater level, scattered in the northwest and west directions. The Washington VAAC has reported emissions of gas and ash with a maximum height of 988 meters above the summit, looking west.
Other monitoring parameters: no change.
Observations: The sector of the volcano remained essentially clear from the end of yesterday afternoon, until today morning. During the night and early in the morning, an incandescence was observed in the crater as well as the rolling of blocks up to 800 meters below the summit, on all sides of the volcanic cone. For the moment, the sector is cloudy. Due to technical problems in the seismic station, the events were counted over an operating time of 3 hours.
Niveau d'alerte: Orange.
Source : IGEPN.
Photo : IGEPN.