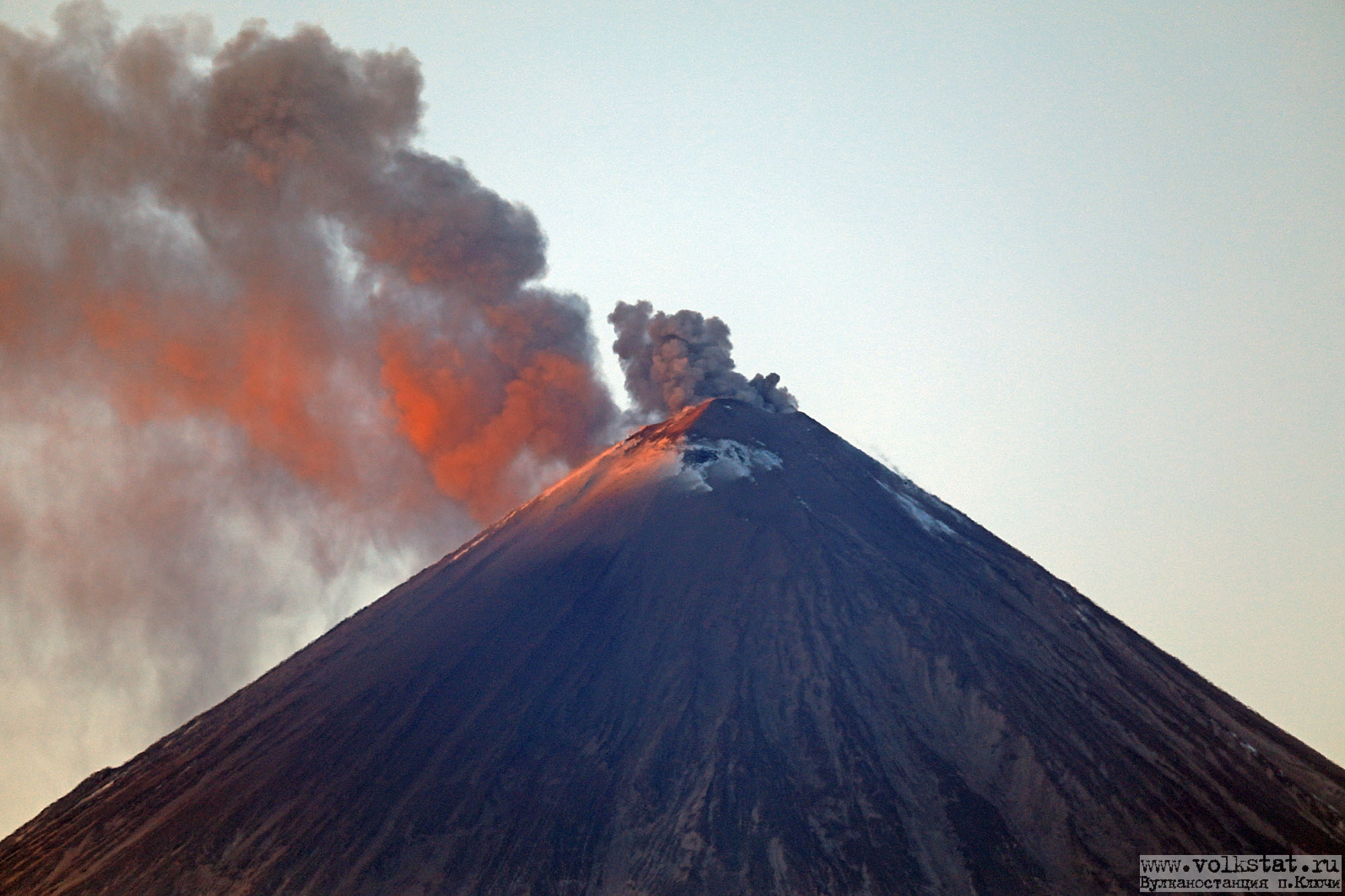 November 22, 2019. EN . Hawaii : Mauna Loa , Kamchatka : Klyuchevskoy , Colombia : Chiles / Cerro Negro , Philippines : Taal , Japan : Sakurajima .
November 22 , 2019.
Hawaii , Mauna Loa :
19°28'30 » N 155°36'29 » W,
Summit Elevation 13681 ft (4170 m)
Current Volcano Alert Level: ADVISORY
Current Aviation Color Code: YELLOW
Activity Summary:
Mauna Loa Volcano is not erupting. Rates of deformation and seismicity have not changed significantly over the past week and remain above long-term background levels.
Observations:
During the past week, approximately 62 small-magnitude earthquakes (nearly all smaller than M2.0) were detected beneath the upper elevations of Mauna Loa. Most of the earthquakes occurred at shallow depths of less than 5 km (~3 miles) below sea level.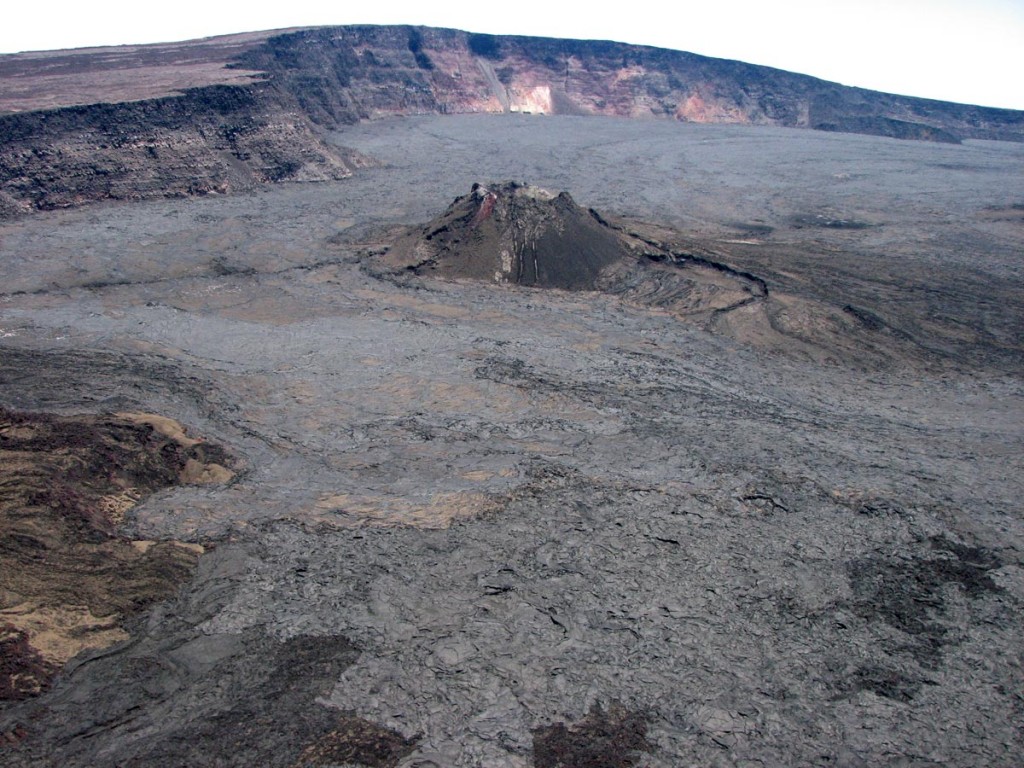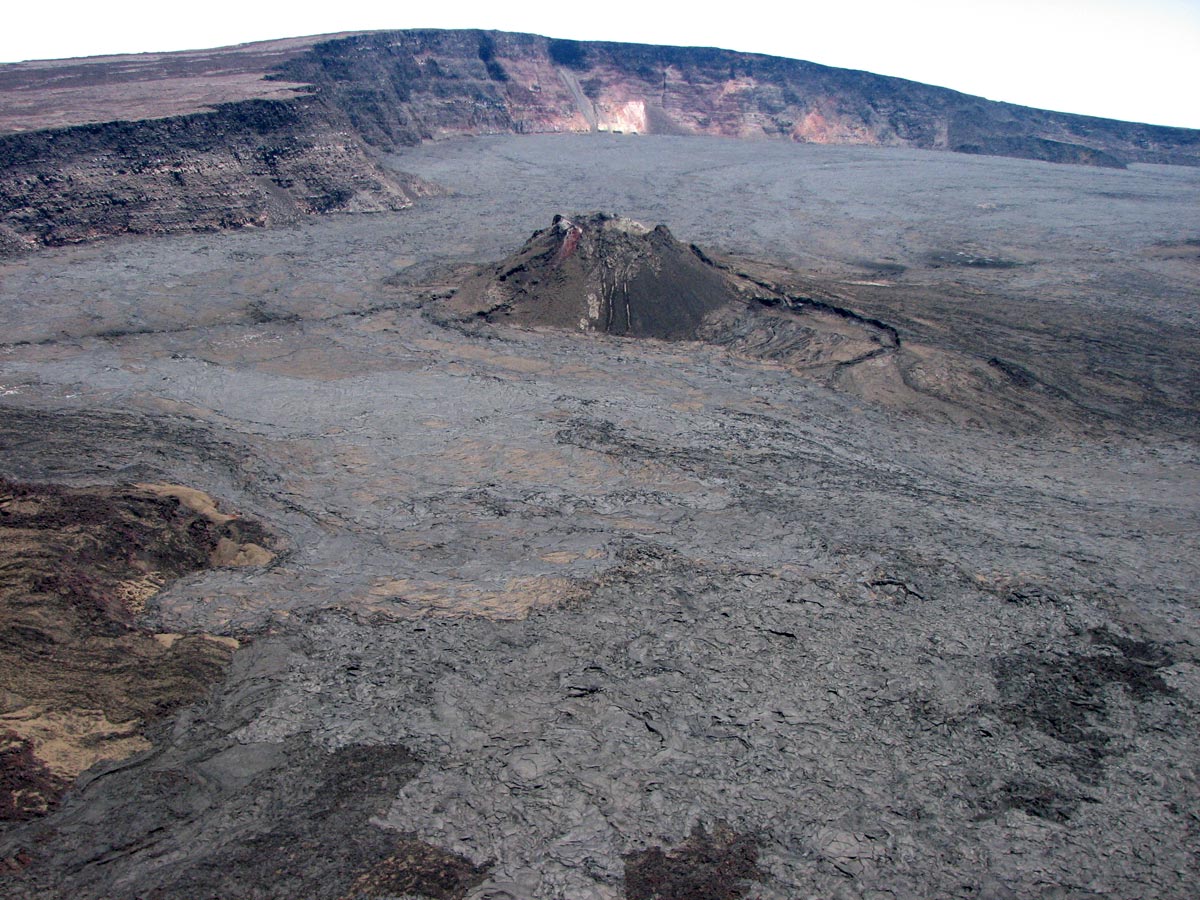 Global Positioning System (GPS) and Interferometric Synthetic Aperture Radar (InSAR) measurements show continued summit inflation, consistent with magma supply to the volcano's shallow storage system.
Readings of fumarole temperature and gas concentrations at the Sulphur Cone monitoring site on the Southwest Rift Zone remain stable.
Magnitude-4.9 earthquake southwest of Laupāhoehoe, Hawai'i
The U.S. Geological Survey's Hawaiian Volcano Observatory (HVO) recorded a magnitude-4.9 earthquake on Monday, November 11, just before 6:36 a.m. HST. This magnitude may be refined as HVO seismologists continue to analyze the earthquake.
The earthquake was located 17 km (about 11 mi) southwest of Laupāhoehoe on the Island of Hawai'i at a depth of 33 km (20 mi).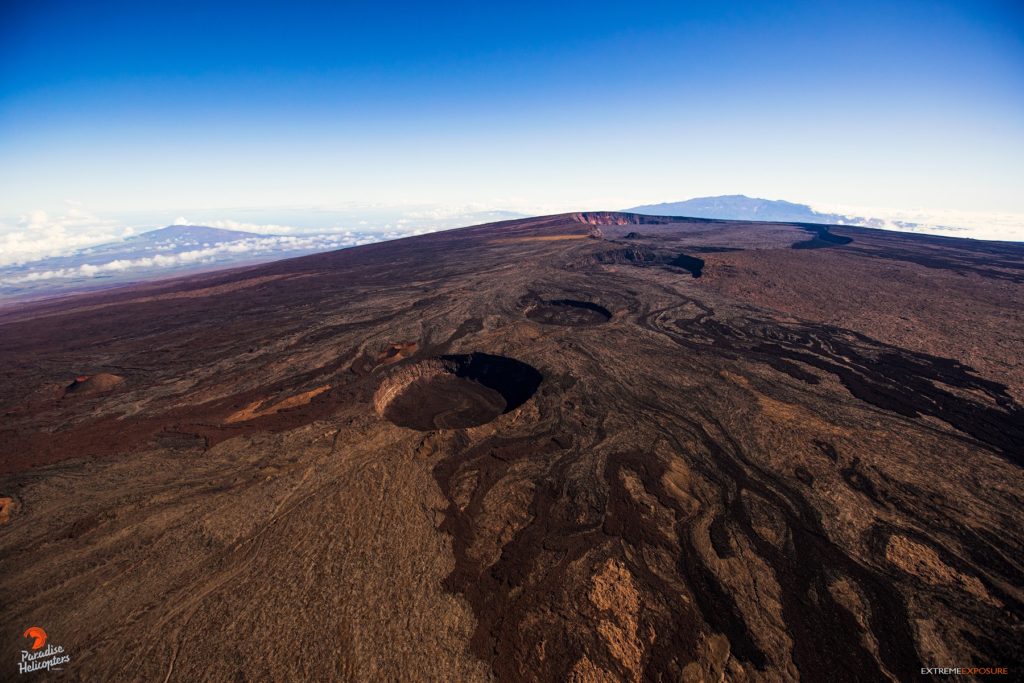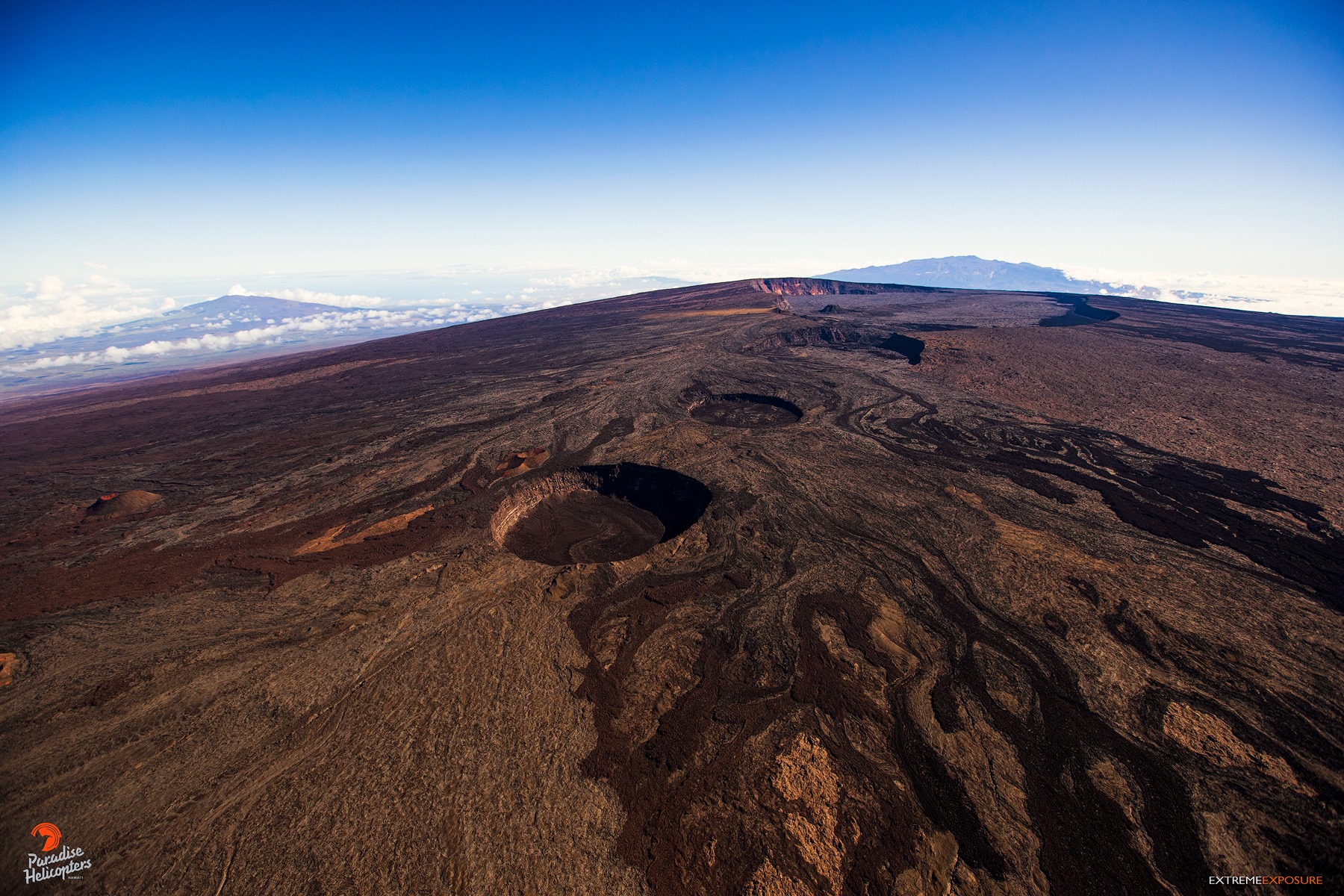 Light to moderate shaking, with a maximum Intensity of V on the Mercalli Intensity Scale, has been reported around the Island of Hawai'i, with weak shaking reported from as far away as O'ahu. The USGS « Did you feel it? » service (http://earthquake.usgs.gov/dyfi/) received over 1000 felt reports within an hour of the earthquake.
A magnitude-2.6 foreshock occurred in the same area about three minutes prior to the mainshock. Aftershocks have already been recorded; more are likely, and some could be felt.
The depth, location, and recorded seismic waves of the M4.9 earthquake suggest a source due to bending of the oceanic plate from the weight of the volcanoes in the Hawaiian Island chain, a common source for earthquakes in this area.
Source : HVO.
Photos : USGS , Bruce Omori.
Kamchatka , Klyuchevskoy :
VOLCANO OBSERVATORY NOTICE FOR AVIATION (VONA).
Issued: November 21 , 2019
Volcano: Klyuchevskoy (CAVW #300260)
Current aviation colour code: ORANGE
Previous aviation colour code: orange
Source: KVERT
Notice Number: 2019-174
Volcano Location: N 56 deg 3 min E 160 deg 38 min
Area: Kamchatka, Russia
Summit Elevation: 15580 ft (4750 m)
Volcanic Activity Summary:
A moderate eruptive activity of the volcano continues. Explosions sent ash up to 6 km a.s.l., ash plumes extending to the south-east of the volcano.
A moderate activity of the volcano continues. Ash explosions up to 16,400-23,000 ft (5-7 km) a.s.l. could occur at any time. Ongoing activity could affect low-flying aircraft.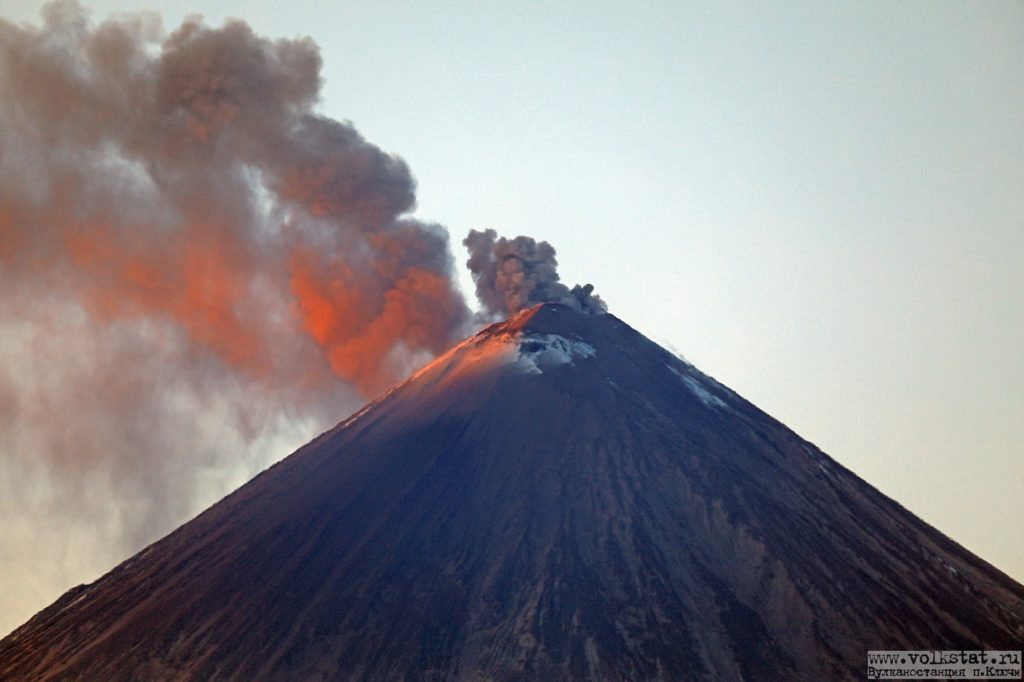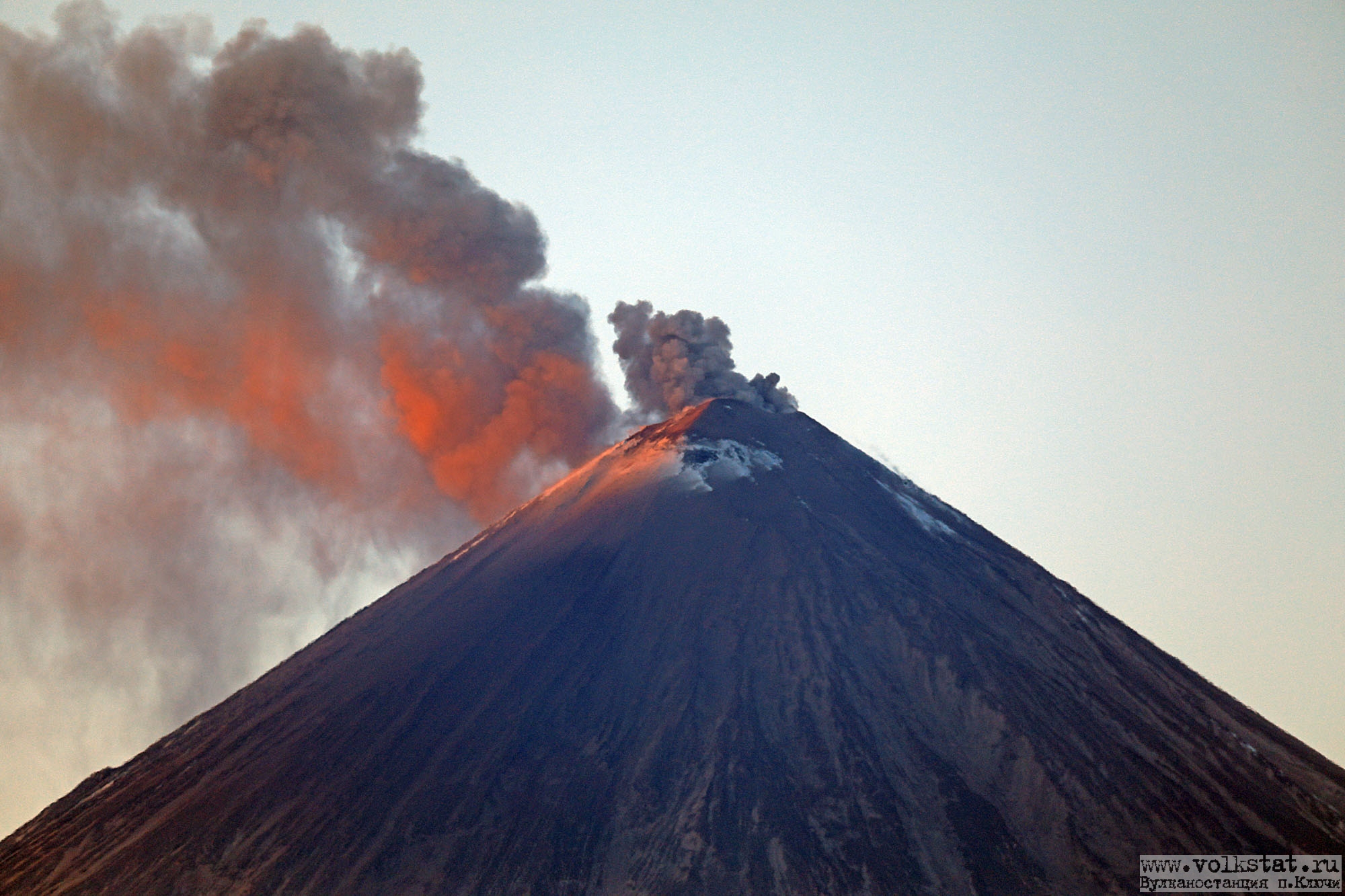 Volcanic cloud height:
19680 ft (6000 m) AMSL Time and method of ash plume/cloud height determination: 20191121/0414Z – Video data
Other volcanic cloud information:
Distance of ash plume/cloud of the volcano: 6 mi (10 km)
Direction of drift of ash plume/cloud of the volcano: SE
Time and method of ash plume/cloud determination: 20191121/0414Z – Video data.
A moderate gas-steam with some amount of ash activity of the volcano continues. Strombolian activity of the volcano and series of ash explosions were observed on November 20. Satellite data showed a thermal anomaly above the crater on November 14, the volcano was quiet or obscured by clouds during other days of the week.
Source : Kvert.
Photo : Volkstat ru .
Colombia , Chiles / Cerro Negro :
Weekly activity bulletin of Chiles and Cerro Negro volcanoes
The activity level of volcanoes continues at the level: YELLOW LEVEL ■ (III): CHANGES IN THE BEHAVIOR OF THE VOLCANIC ACTIVITY.
Following the activity of the VOLCANS CHILES AND CERRO NEGRO, the COLOMBIAN GEOLOGICAL SERVICE (SGC) reports that:
For the period evaluated between November 12 and 18, 2019, seismic activity in the Chile-Cerro Negro volcanoes region recorded a decrease in the number of events compared to the previous week, from 1710 to 734 earthquakes , mainly cataloged as volcano-tectonics associated with fractures of cortical material in the volcanic building. With regard to the energy level, there has been no significant change.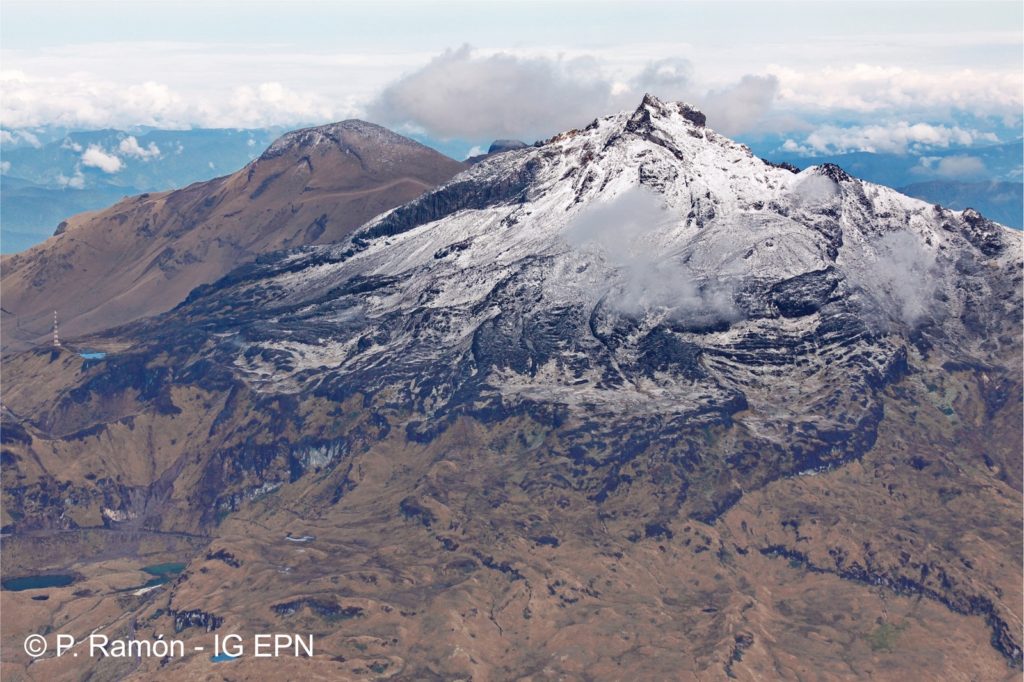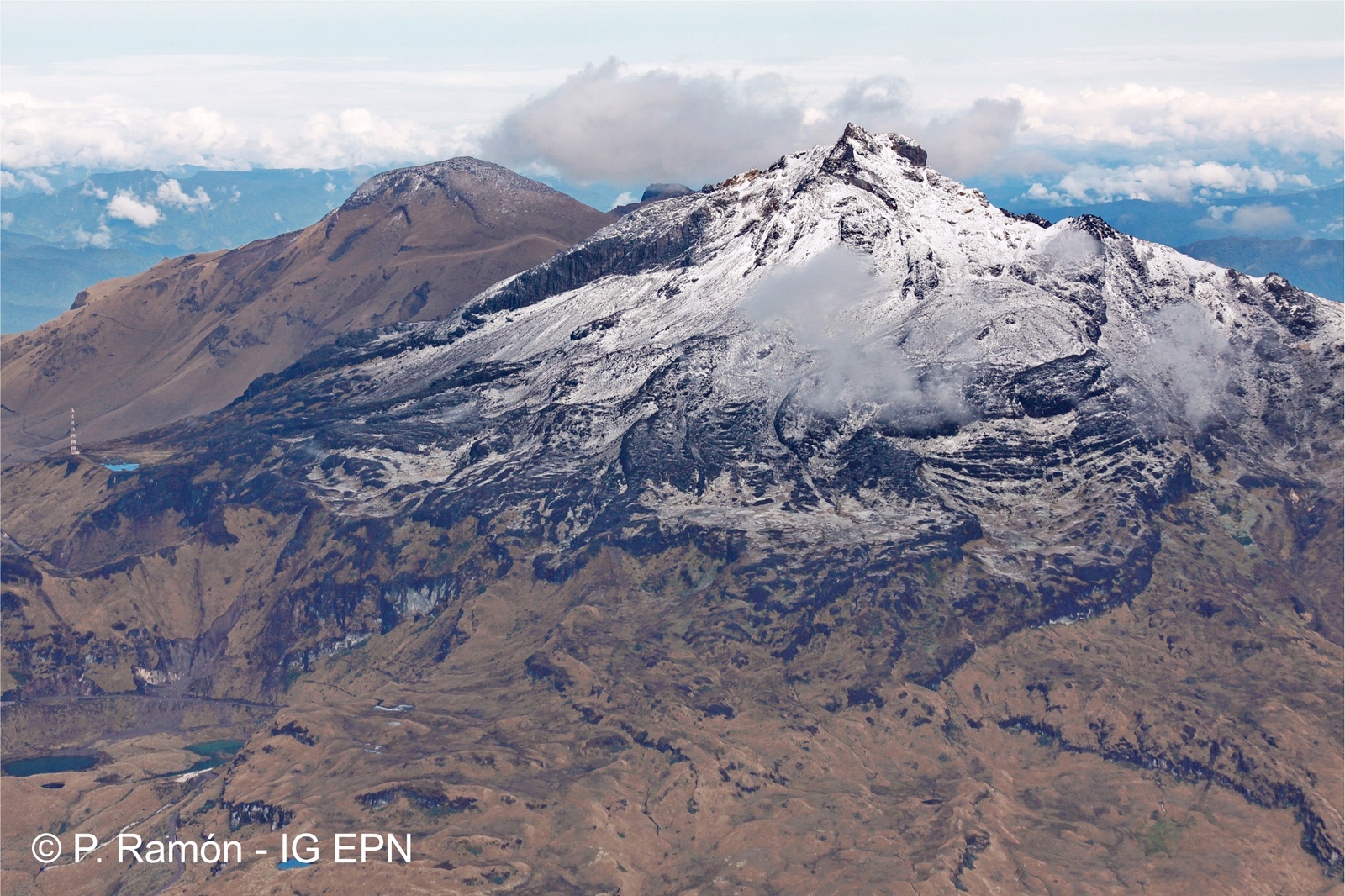 The earthquakes were located in two areas: one east of Cerro Negro volcano, with epicentres at a distance of less than 1.7 km and depths less than 4 km, the frequency of which decreased compared to the week previous; the second area south of Chiles volcano at distances up to 3 km and at depths up to 5 km. In addition, some earthquakes scattered south of the Chiles-Cerro Negro complex. The maximum local magnitude recorded was M2.4 and no earthquake was felt in the area of influence.
The Colombian Geological Service and the Institute of Geophysics of the National Polytechnic School of Ecuador are attentive to the evolution of the volcanic phenomenon and inform in a timely manner the observed changes.
Source : SGC.
Photo : P Ramon / IGEPN.
Philippines , Taal :
TAAL VOLCANO BULLETIN 22 November 2019 8:00 A.M.
Taal Volcano's seismic monitoring network recorded seventy-three (73) volcanic earthquakes during the 24-hour observation period. One of these events, which occurred at 03:26 AM, was felt at Intensity II by residents in Brgy. Calauit, Balete, Batangas. Field measurements on 21 November 2019 at the eastern sector of the Main Crater Lake yielded an increase in water temperature from 32.8°C to 33.6°C, and a decrease in water level from 0.49 meters to 0.46 meters. Ground deformation measurements through precise leveling surveys from 19 – 26 September 2019 indicated inflation of the edifice consistent with recent results from continuous GPS data.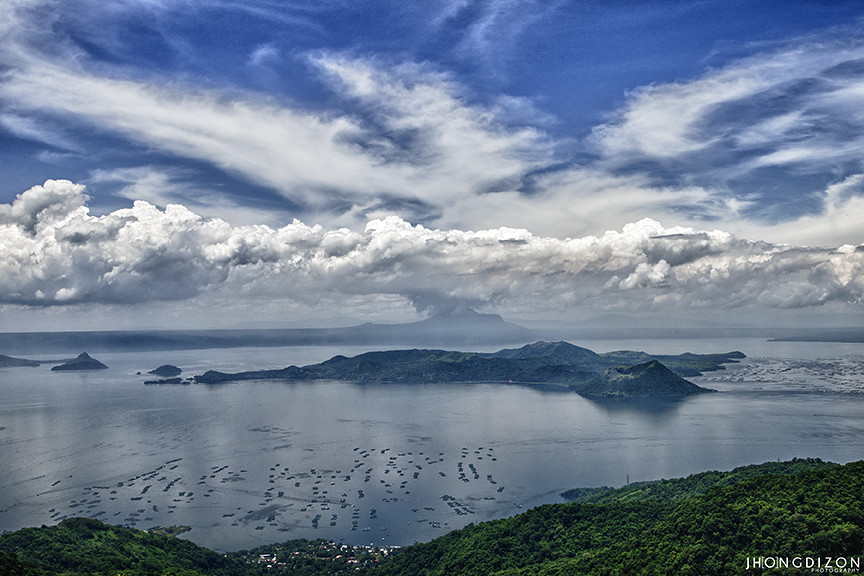 Alert Level 1 remains in effect over Taal Volcano. This means that hazardous eruption is not imminent. The public, however, is reminded that the Main Crater should be strictly off-limits because sudden steam explosions may occur and high concentrations of toxic gases may accumulate. The northern portion of the Main Crater rim, in the vicinity of Daang Kastila Trail, may also become hazardous when steam emission along existing fissures suddenly increases. Furthermore, the public is also reminded that the entire Volcano Island is a Permanent Danger Zone (PDZ), and permanent settlement in the island is strongly not recommended.
Source : Phivolcs.
Photo : Jhong Dizon.
Japan , Sakurajima :
Volcanic Ash Advisory Center Tokyo (VAAC) issued the following report:
21 Novembre 2019
VAAC: TOKYO
VOLCANO: SAKURAJIMA [AIRA CALDERA] 282080
AREA: JAPAN
SUMMIT ELEV: 1117M
ADVISORY NR: 2019/516
INFO SOURCE: HIMAWARI-8 JMA
AVIATION COLOUR CODE: NIL
ERUPTION DETAILS: EXPLODED AT 20191121/1740Z OVER FL070 STNR
OBS VA CLD: VA NOT IDENTIFIABLE FM SATELLITE DATA WIND FL180 240/46KT
NEW ERUPTION REPORTED. WE WILL ISSUE FURTHER ADVISORY IF VA DETECTED
Source : VAAC Tokyo.