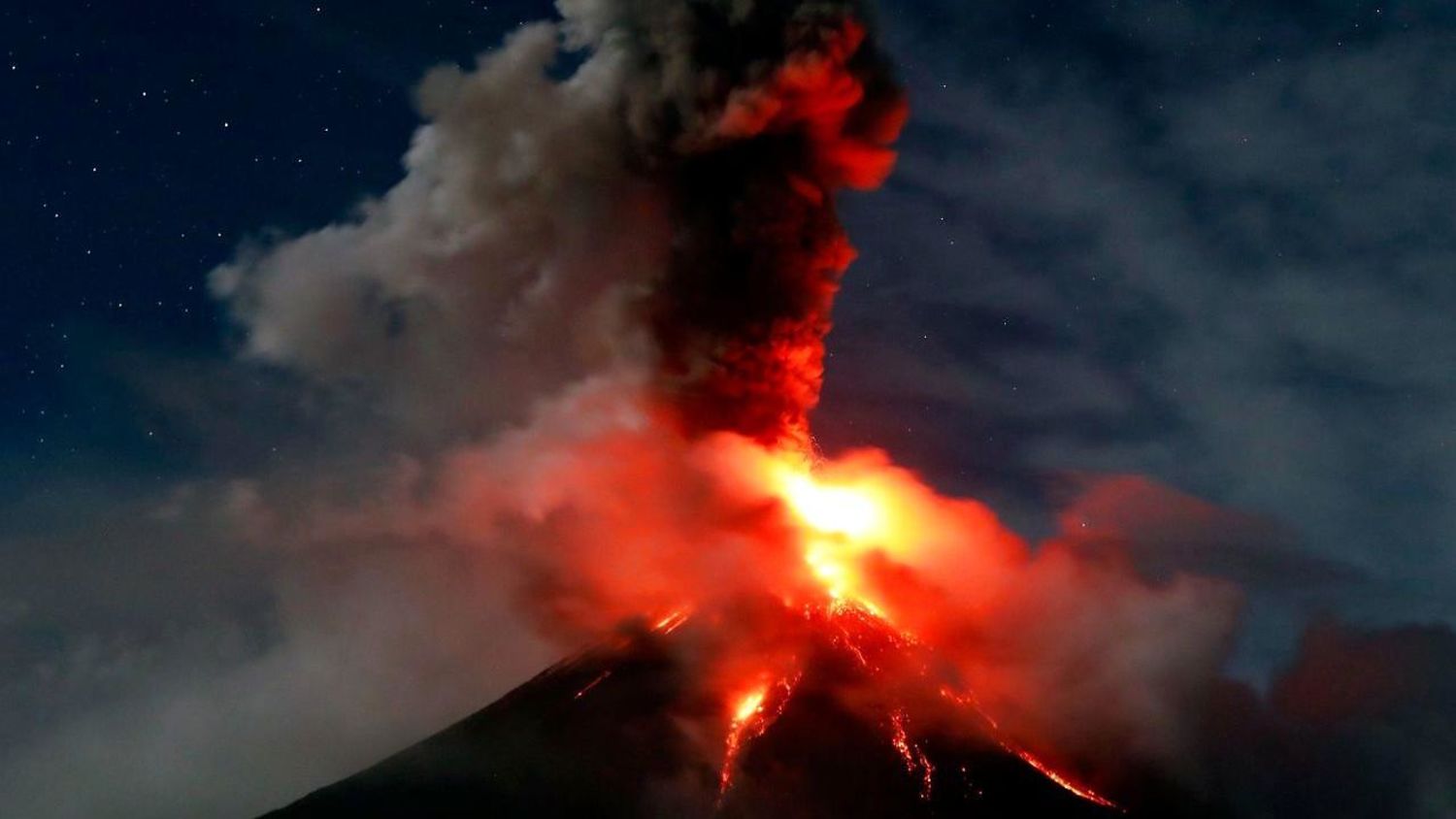 February 09 , 2018. EN. Mayon , Mauna Loa , Tenorio , Popocatepetl , Sinabung .
February 09 , 2018.
Mayon , Philippines :
MAYON VOLCANO BULLETIN 09 February 2018 08:00 A.M.
Mayon's activity in the past 24 hours was characterized by near continuous lava fountaining, lava flow and degassing from the summit crater. Sixty nine (69) successive lava fountaining episodes since 12:35 PM last February 7, 2018 have been recorded by the seismic network. Discrete episodes lasted three (3) to two hundred thirty-three (233) minutes and were accompanied by rumbling and heaving sounds audible beyond 10 kilometers of the summit crater. Incandescent lava fountains 100 meters tall generated steam-laden plumes that rose up to 800 meters from the summit before drifting northeast. Throughout the night, lava flows and consequent incandescent rockfalls were observed in the Miisi and Bonga-Buyuan channels. Effused volumes of incandescent lava flows have advanced to 3.3 kilometers, 4.5 kilometers and 900 meters down the Miisi, Bonga and Basud Gullies, respectively, from the summit crater. Pyroclastic density currents or PDCs have deposited to the 4.6, 4.5 and 4.2 kilometer reaches of the Miisi, Bonga and Basud Gullies, respectively.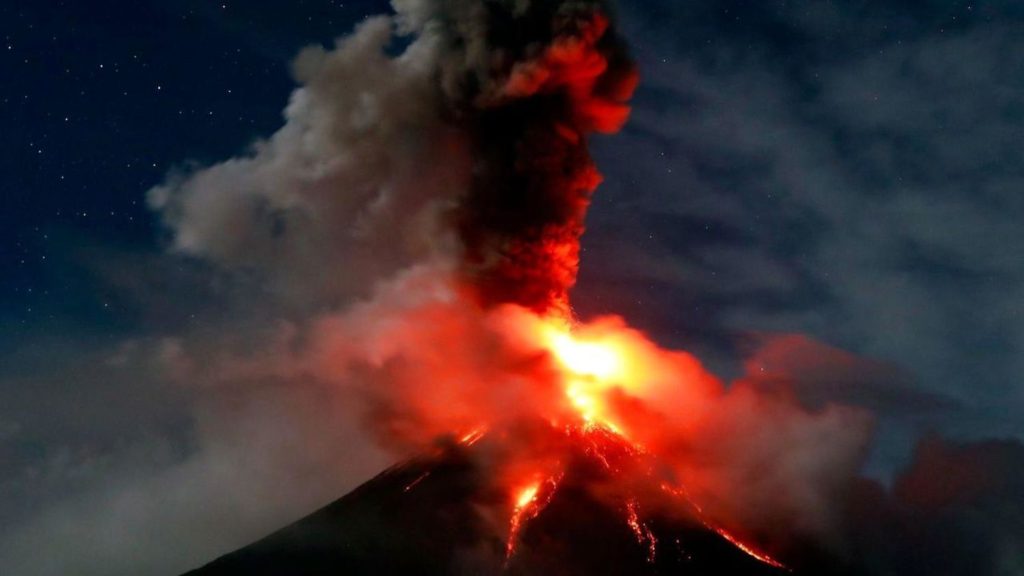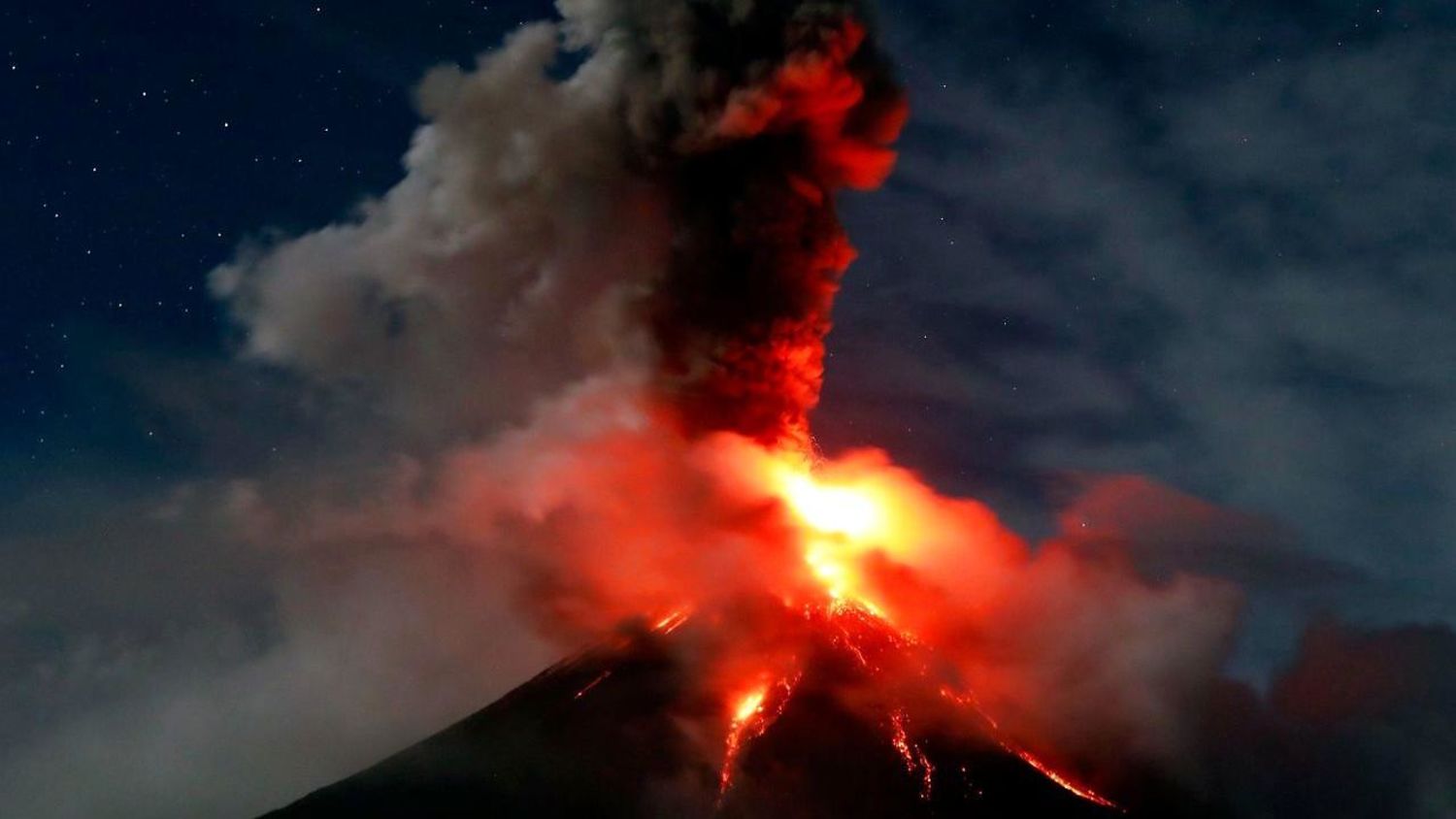 A total of fifty-four (54) volcanic earthquakes, most of which corresponded to lava fountaining events were recorded by Mayon's seismic monitoring network. Sulfur dioxide gas emission was measured at an average of 2526 tonnes/day on 07 February 2018. Electronic tilt and continuous GPS still record sustained swelling or inflation of the edifice since November and October 2017, consistent with pressurization by magmatic intrusion.
Alert Level 4 remains in effect over Mayon Volcano. The public is strongly advised to be vigilant and desist from entering the eight (8) kilometer-radius danger zone, and to be additionally vigilant against pyroclastic density currents, lahars and sediment-laden stream flows along channels draining the edifice. Civil aviation authorities must also advise pilots to avoid flying close to the volcano's summit as ash from any sudden eruption can be hazardous to aircraft. DOST-PHIVOLCS maintains close monitoring of Mayon Volcano and any new development will be communicated to all concerned stakeholders.
Source : Phivolcs .
Photo : FRANCIS R. MALASIG
Mauna Loa , Hawai :
19°28'30 » N 155°36'29 » W,
Summit Elevation 13681 ft (4170 m)
Current Volcano Alert Level: ADVISORY
Current Aviation Color Code: YELLOW
Activity Summary:
Mauna Loa Volcano is not erupting. Rates of deformation and seismicity remain above long-term background levels.
Observations:
Small-magnitude earthquakes continue to occur beneath the volcano, primarily beneath the summit caldera and upper Southwest Rift Zone at depths less than 5 km (3 miles). The rate of seismicity near the summit was slightly greater during the past week than in recent weeks, and included six earthquakes of magnitude 2. Additional deeper seismicity at depths less than 13 km (8 miles) was scattered beneath the flanks of the volcano.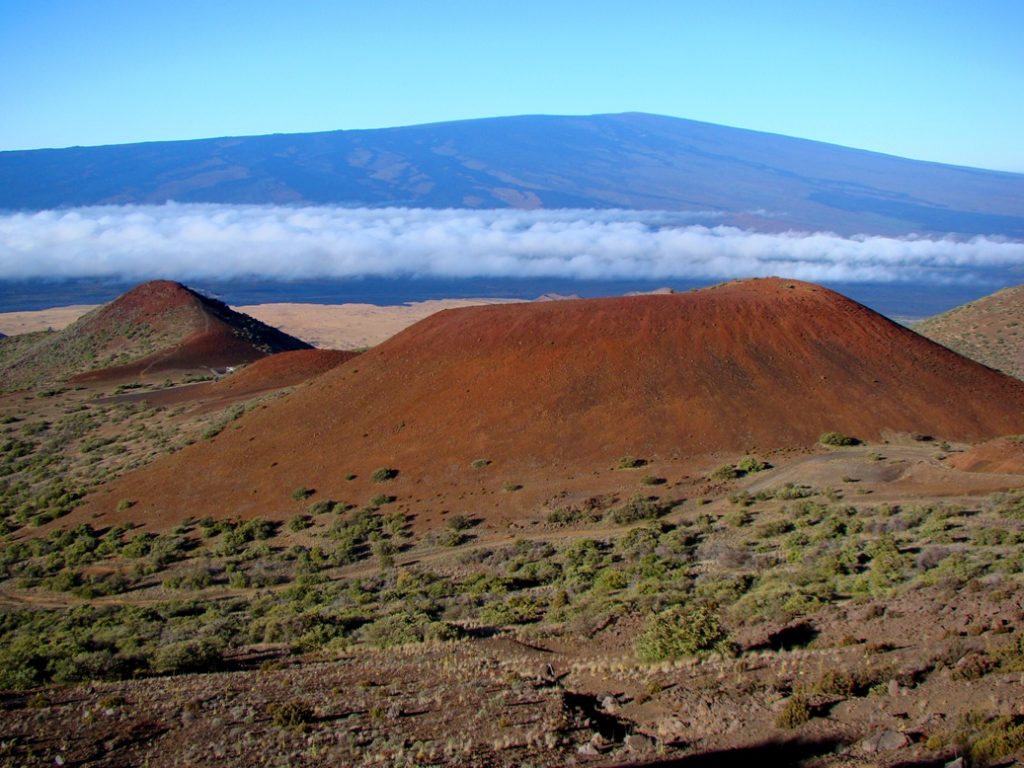 Global Positioning System (GPS) and Interferometric Synthetic Aperture Radar (InSAR) measurements continue to show slow deformation related to inflation of a magma reservoir beneath the summit and upper Southwest Rift Zone, but rates in the past few months have decreased compared to rates of the past year. Similar decreases have occurred in the past during the ongoing period of unrest; it is uncertain if these lower rates will persist or pick up again in the near future.
No significant changes in volcanic gas emissions were measured.
Source : HVO
Tenorio , Costa Rica :
Scientists in Costa Rica Study High Seismic Activity at Tenorio Volcano .
7 FEBRUARY 2018. The Tenorio Volcano in Guanacaste, Costa Rica is classified as an dormant or inactive volcano; however, the area presents six seismic faults which generate seismic activity.
This year, however, the activity has been increasing, and since January 9 through date the area has been affected by an earthquake swarm that registered 505 events of different magnitude, the strongest ones registered were of 4.5 and 5.0.
The situation has raised the alert of scientists of the National Seismology Network who are working on finding out whether the earthquakes have any link to the movement of volcanic fluids such as magma.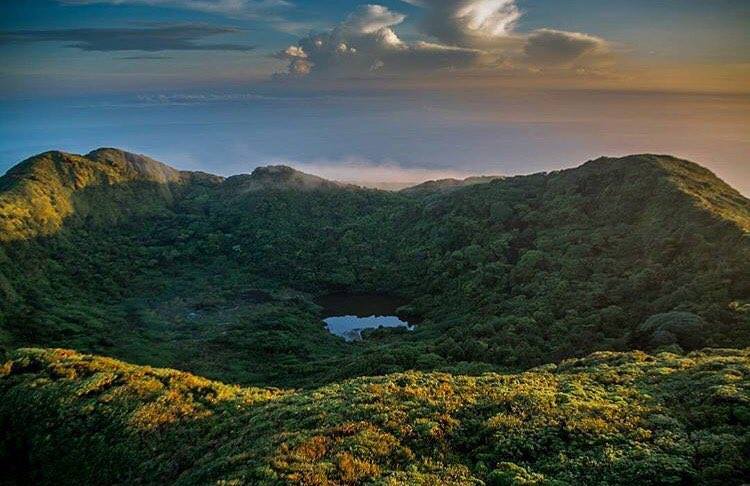 Guillermo Alvarado Induni, volcanologist from the National Seismology Network explained that since his is a dormant volcano it becomes an investigation laboratory since at any given time it could show signs of activity; he also confirmed that the monitoring of the Tenorio Volcano has shown the presence of tremor (noise or vibration), but this is not a sign of magma movement inside the volcano since it could be related to geothermal flows, water or gases or a combination of both.
This earthquake swarm actually caused landslides in the National Park, material fell in the rivers and caused a Rio Celeste to change color, from its typical light blue or turquois color to brown, this happened twice during the month of January.
The Tenorio Volcano stands 1,916 meters high and is formed by three cones with several craters, its slopes have fumarole activity and hot springs.
Scientists will continue to monitor the activity in the Tenorio Volcano and study its behavior from previous years.
Source : COSTA RICA STAR
Popocatépetl , Mexico :
Summary of the past 24 hours activity:
February 8, 11:00 am (February 8, 5:00 pm GMT)
During the last 24 hours, through the monitoring systems of the Popocatepetl volcano, 56 low intensity exhalations were identified, accompanied by steam and gas, plus two explosions at 22:13 and 04:57.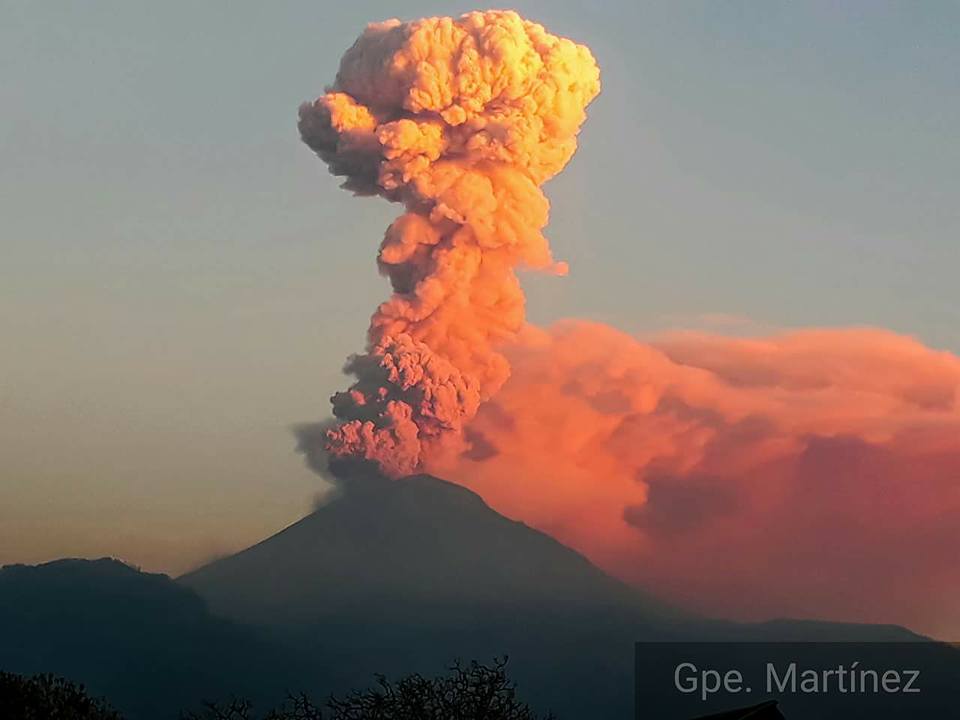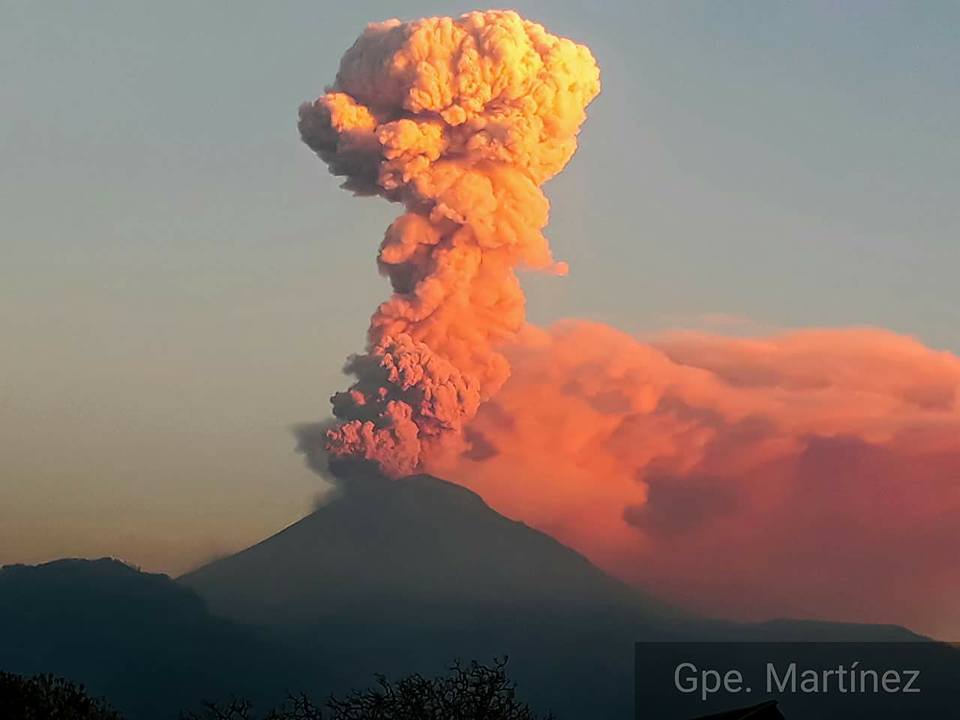 At the time of this report, there is an emission of water vapor and gas that the wind disperses to the North.
CENAPRED urges not to approach the volcano and especially the crater, because of the risk of falling ballistic fragments, and in case of heavy rains, to move away from the bottom of the ravines because of the landslides and flows of mud.
The Popocatepetl volcanic warning light is located at Amarillo Phase 2.
Source : Cenapred.
Photo : GPE Martinez
Sinabung , Indonesia :
Level IV Activity Level (AWAS). The Sinabung (2460 m altitude) has been erupting constantly since 2013. Since yesterday until this morning was often covered with fog. The smoke rising from the crater has been observed to be white, at high pressure, rising 50 to 300 m above the summit. The wind blows towards the South, West and Southwest. Today, there has been no eruption
Incandescent materials were deposited 19 times with slip distances of 500 to 2000 m on the South, South – East and East slopes.
According to the recording of seismographs of February 8, 2018, it has been recorded:
19 emission earthquakes
1 avalanche earthquake
8 low frequency earthquakes
2 live earthquakes.
2 local tectonic earthquake (not felt).
1 earthquake emission
Recommendations:
Communities / visitors should not do activities within 3 km of the summit, and by sector, 7 km to the South-South-East, 6 km East-South-East and 4 km to the South-East. km northeast.
The deposits formed a dam upstream on the Laborus River. People living in downstream river basins and around the Laborus River need to be vigilant because these dams can collapse at any time and no longer retain water volume, resulting in downstream lahars / floods .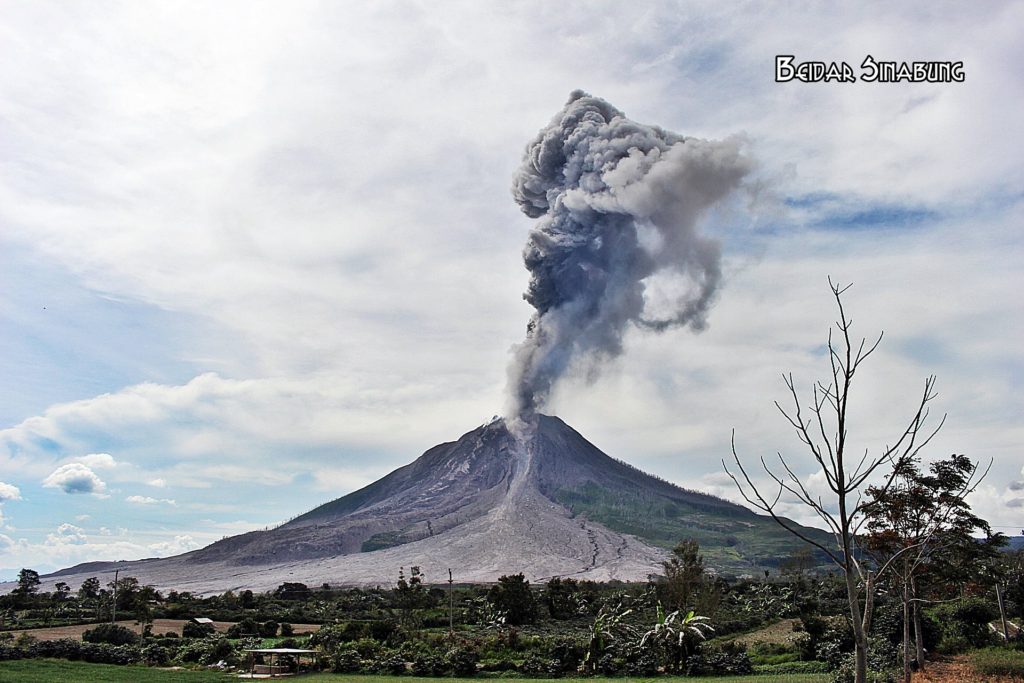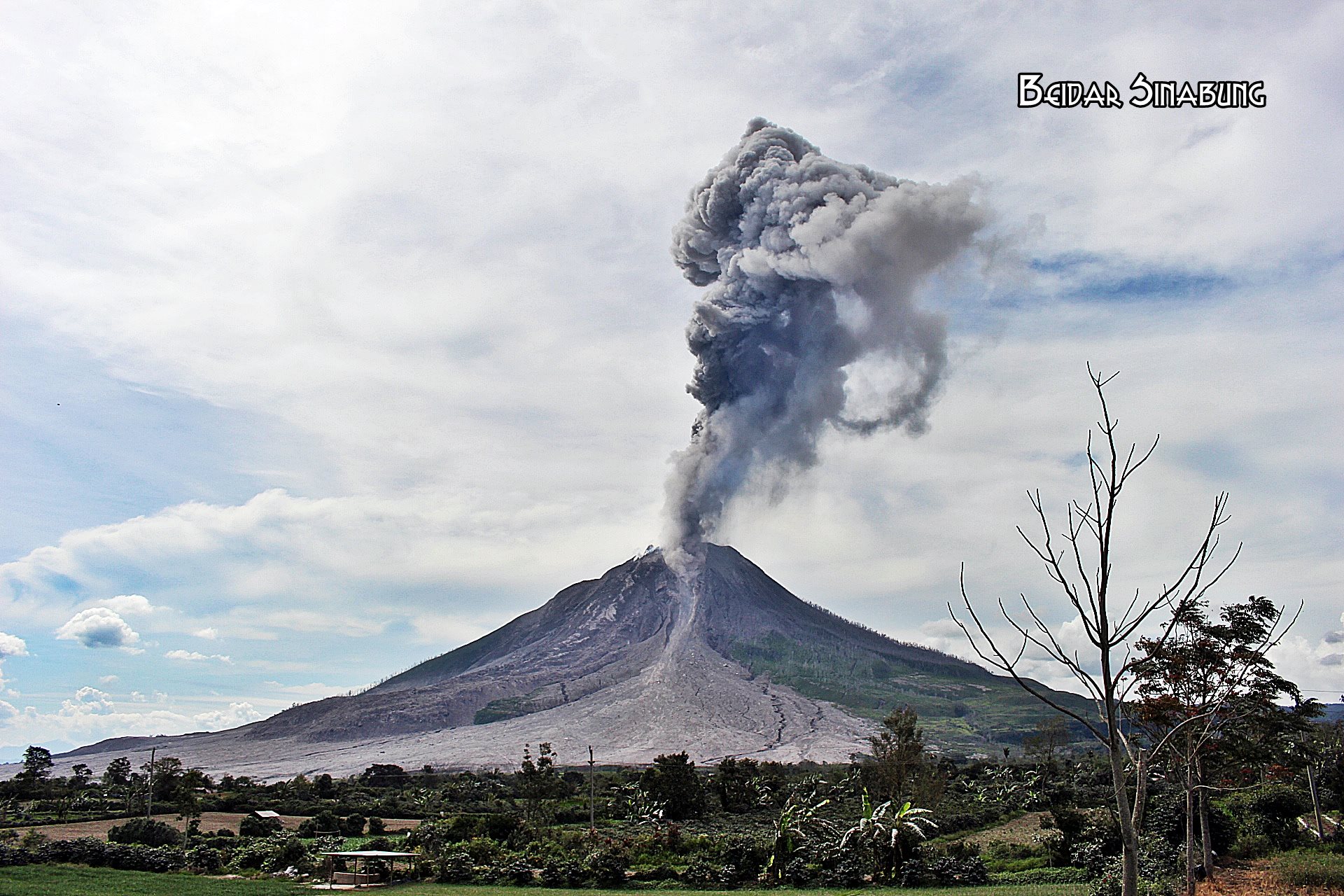 VOLCANO OBSERVATORY NOTICE FOR AVIATION – VONA.
Issued: February 05 , 2018 .
Volcano: Sinabung (261080)
Current Aviation Colour Code: ORANGE
Previous Aviation Colour Code: orange
Source: Sinabung Volcano Observatory
Notice Number: 2018SIN85
Volcano Location: N 03 deg 10 min 12 sec E 98 deg 23 min 31 sec
Area: North Sumatra, Indonesia
Summit Elevation: 7872 FT (2460 M)
Volcanic Activity Summary:
Eruption with ash clouds at 00:30 UTC (07:30 local time) February 05 , 2018 . The eruption lasted for 127 seconds.
Volcanic Cloud Height:
Best estimate of ash-cloud top is around 11072 FT (3460 M) above sea level, may be higher than what can be observed clearly. Source of height data: ground observer.
Other Volcanic Cloud Information:
Ash cloud is moving to southwest
Remarks:
Seismic activity is characterized by the Deep Volcanic Earthquake, Low Frequency Earthquake, and Hybrid Earthquake.
Source : VSI
Photo : Beidar Sinabung