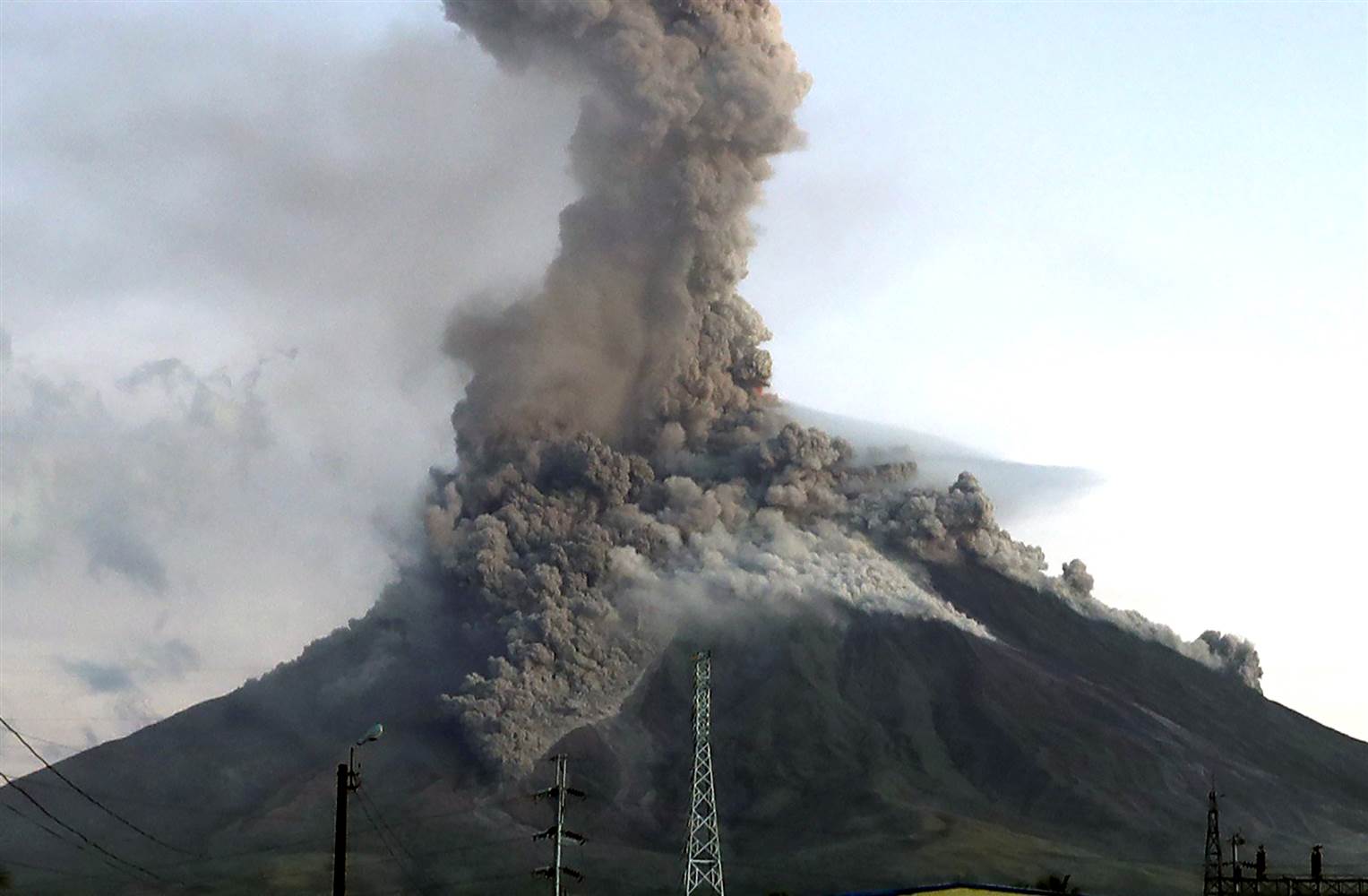 February 1 , 2018. EN. Mayon , Lopevi , Sinabung , Fuego .
February 1 , 2018.
Mayon , Philippines :
MAYON VOLCANO BULLETIN 01 February 2018 08:00 A.M.
Sporadic and weak lava fountaining and continuous degassing from the summit crater characterized Mayon's activity yesterday. Much of the activity produced low white to light-gray plumes, with the exception of five events that produced 1000 meter-tall gray ash plumes between 8:13 AM and 11:56 AM, at 6:01 PM and at 9: 37 PM. Four (4) episodes of lava-collapse pyroclastic density current or PDC events occurred between 9:53 AM and 5:50 PM and emplaced PDCs on the Miisi, Basud and Bonga Gullies within two kilometers of the summit crater. A series of loud booming sounds between 10:55 AM and 12:26 PM, audible for more than 10 kilometers, were generated along with bursts of steam-laden plumes from the summit crater. Throughout the night, quiet lava effusion fed lava flows and rockfall in the Miisi and Bonga gullies and barrancos between these. The Miisi and Basud lava flows have advanced to 3.2 kilometers and 3.6 kilometers, respectively, from the summit crater.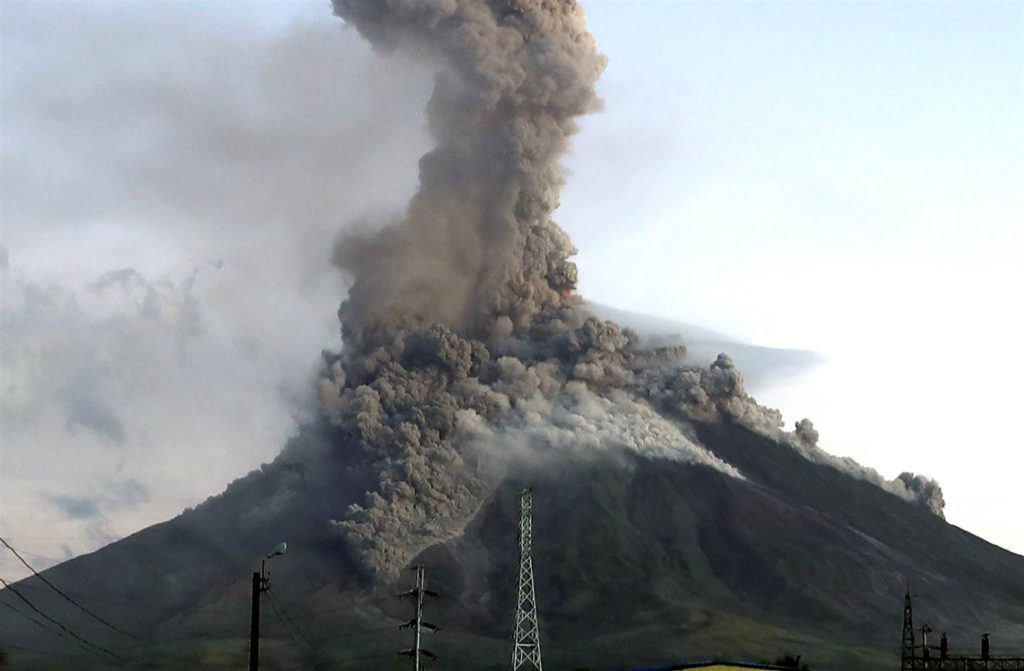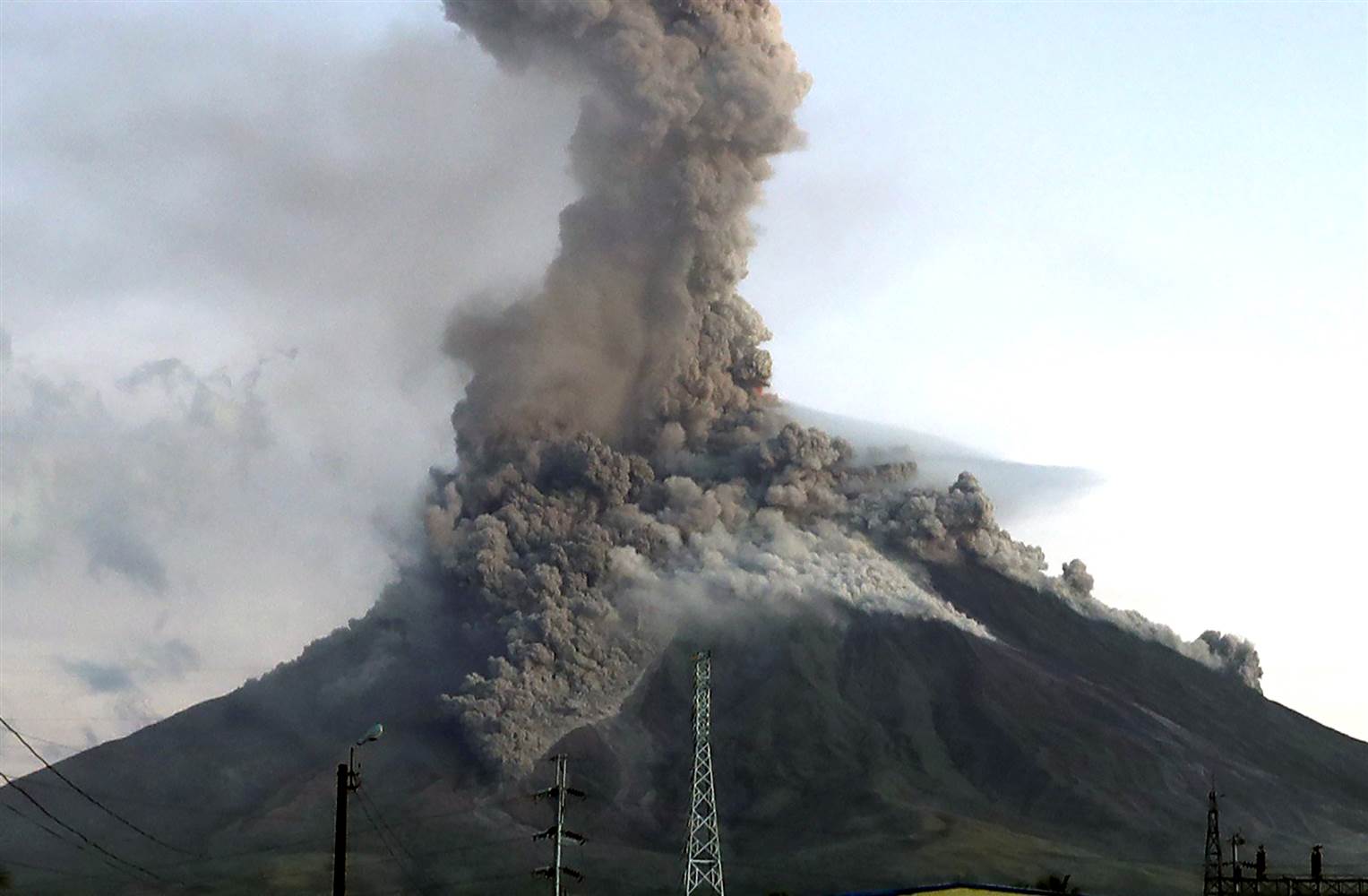 A total of two hundred seventy-three (273) volcanic earthquakes, most of which corresponded to sporadic and weak fountaining events, fifteen (15) tremor events, and seven (7) rockfall events were recorded by Mayon's seismic monitoring network. Rockfall events were generated by the collapsing lava front and margins of the advancing lava flows on the Bonga and Miisi Gullies. Sulfur dioxide gas emission was measured at an average of 2,299 tonnes/day on 31 January 2018. Electronic tilt and continuous GPS measurements indicate a sustained swelling or inflation of the edifice since November and October 2017, consistent with pressurization by magmatic intrusion.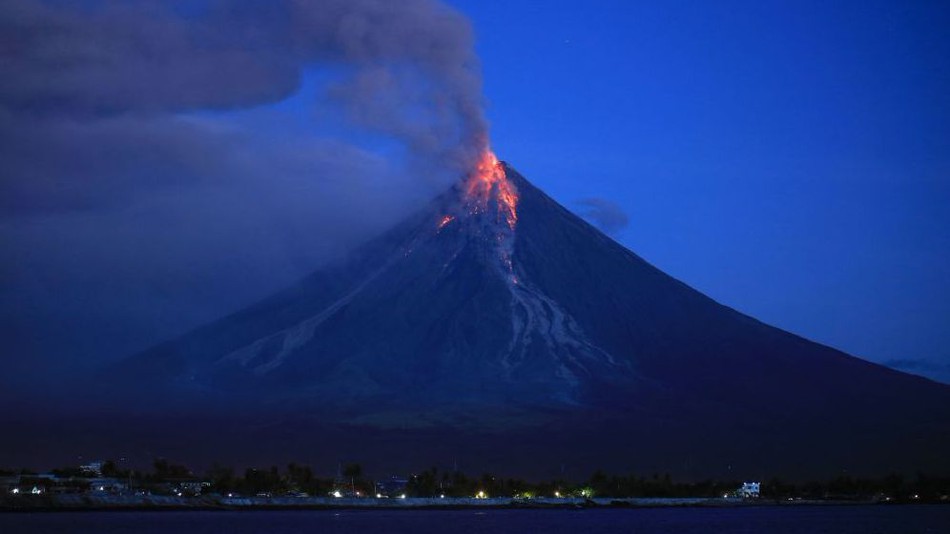 Alert Level 4 remains in effect over Mayon Volcano. The public is strongly advised to be vigilant and desist from entering the eight (8) kilometer-radius danger zone, and to be additionally vigilant against pyroclastic density currents, lahars and sediment-laden stream flows along channels draining the edifice. Civil aviation authorities must also advise pilots to avoid flying close to the volcano's summit as ash from any sudden eruption can be hazardous to aircraft.
DOST-PHIVOLCS maintains close monitoring of Mayon Volcano and any new development will be communicated to all concerned stakeholders.
Source : Phivolcs
Photos : Francis R. Malasig , Charism Sayat .
Lopevi , Vanuatu :
LOPEVI VOLCANO ALERT BULLETIN No1 issued by the Vanuatu Meteorology and Geohazards Department (VMGD) on 30th January 2018 at 15:16PM
The volcanic unrest continues at Lopevi; The Alert Level remains at Level 2.
The current volcanic unrest at Lopevi is continuing in a steady state and the Volcanic Alert Level remains at Level 2. The volcanic unrest is likely to continue and there is a chance some eruptions may follow. Danger is restricted to visitors on the island.
The small 7-km-wide conical island of Lopevi (Vanei Vollohulu) continues to show signs of volcanic unrest. Observation photos from December 2017 to January 2018 show that the activity at the volcano is continue to occur in the active craters below the summit crater. Observations photos and satellite images confirm the activity consists of ongoing gas and steam cloud. No eruptions are currently occurring.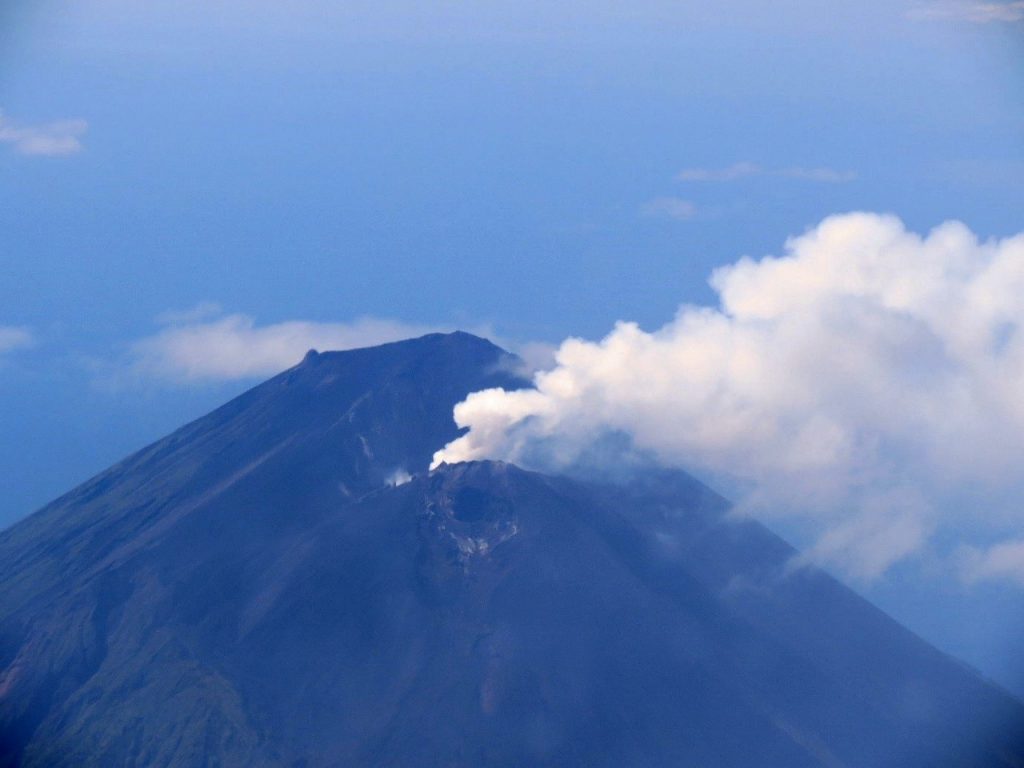 In the past volcanic unrest at Lopevi has led to small or short-lived eruptions. There is a chance some eruptions may follow the actual unrest.
The Lopevi Alert Level (VAL) remains at Level 2 since 23 September 2017. The current observations are consistent with the Alert Level 2 activity. Level 2 indicates 'Major Unrest'; Danger is around the crater rim and specific area, considerable possibility of eruption and also chance of flank eruption.
Lopevi is one of several frequently active volcanoes in Vanuatu. Ash producing eruptions can occurred every 3-10 years. The volcano has been active during historical time at both summit and flank vents, producing moderate explosive eruptions and lava flows that reached the coast. Historical eruptions date back to the mid-19th century. The island was evacuated following major eruptions in 1939 and 1960. Today very few people live on the island.
This is another reminder that all visitors to Lopevi may be affected by the volcanic unrest. It's very important that authorities, communities, villages from the islands of Paama and Epi take this information into consideration.
The Vanuatu Meteorology and Geohazards Department will continue to closely monitor this volcanic activity. More information will be provided as available.
Source : Geohazard
Sinabung , Indonesia :
Level IV Activity Level (AWAS). The Sinabung (2460 m altitude) has been erupting constantly since 2013. Since yesterday until this morning visually the peak of the volcano can be observed clearly until it is covered with fog .. The smoke rising from the crater, during the times when the volcano was discovered, could be observed rising from 100 to 1100 m above the volcano, with low pressure, a color ranging from white to gray and moderate intensity. The wind is moderately easterly and southeasterly.
Incandescent material avalanche events had slip distances of 500 to 1500 m and were recorded on the South, South – East and East slopes.
Thanks to the recording of the seismographs of January 31, 2018, it was recorded
5 earthquakes of eruption
No earthquakes of emission
23 avalanche earthquakes
13 low frequency earthquakes
No distant tectonic earthquakes.
3 harmonic tremor event.
No local volcanic earthquakes.
No shallow volcanic earthquakes.
Recommendations:
Communities / visitors should not do activities within 3 km of the summit, and by sector, 7 km to the South-South-East, 6 km East-South-East and 4 km to the South-East. km northeast.
The deposits formed a dam upstream on the Laborus River. People living in downstream river basins and around the Laborus River need to be vigilant because these dams can collapse at any time and no longer retain water volume, resulting in downstream lahars / floods .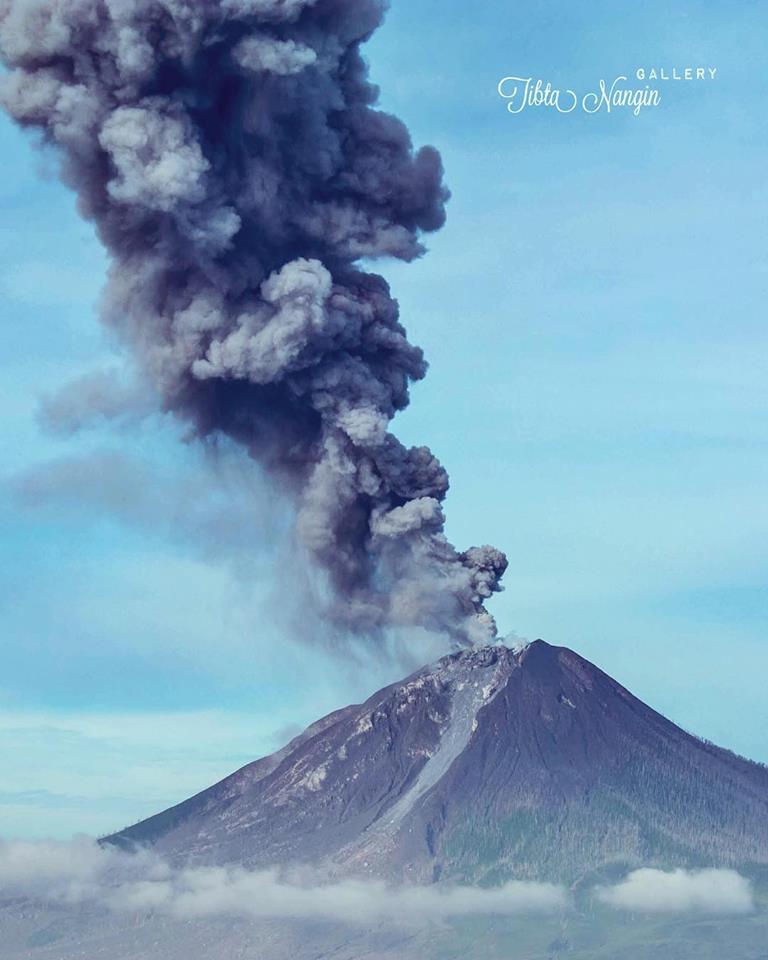 VOLCANO OBSERVATORY NOTICE FOR AVIATION – VONA.
Issued: January 31 , 2018.
Volcano: Sinabung (261080)
Current Aviation Colour Code: ORANGE
Previous Aviation Colour Code: orange
Source: Sinabung Volcano Observatory
Notice Number: 2018SIN79
Volcano Location: N 03 deg 10 min 12 sec E 98 deg 23 min 31 sec
Area: North Sumatra, Indonesia
Summit Elevation: 7872 FT (2460 M)
Volcanic Activity Summary:
Eruption with ash clouds at 11:11 UTC (18:11 local time). The eruption lasted for 141 seconds.
Volcanic Cloud Height:
Ash cloud not visible.
Other Volcanic Cloud Information:
Ash cloud is moving to East – Southeast. Sinabung volcano is not clear.
Remarks:
Seismic activity is characterized by the Deep Volcanic Earthquake, Low Frequency Earthquake, and Hybrid Earthquake.
Sources : VSI , Magma .
Photo : Galerie Tibta Nangin
Fuego , Guatemala :
SPECIAL VULCANOLOGICAL BULLETIN, 05-2018, Guatemala 31 JANUARY 2018, 9:25 pm (local time)
ERUPTION of the FUEGO VOLCANO (1402-09)
Type of activity: Vulcanian
Morphology: Composite stratovolcan
Location: 14 ° 28'54˝ Latitude N, 90 ° 52'54˝ Longitude W.
Height: 3,763msnm.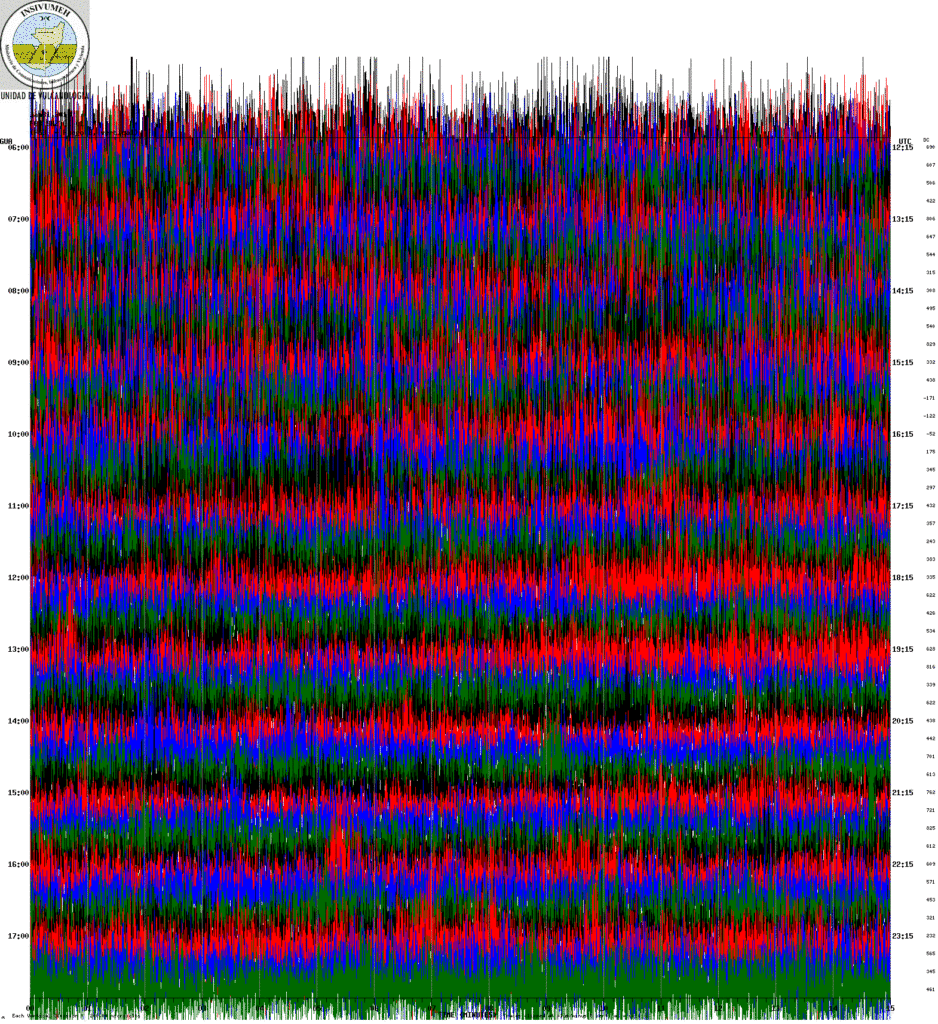 As reported, the upward activity of Fuego volcano resulted in a Strombolian eruption phase, accompanied by explosions with a 4800 m (15,748 ft) ash column, which travels about 20 kilometers Southwest direction. Following the gusts of wind at higher altitude, it records other directions, so there is the probability of ash falls on Alotenango, Ciudad Vieja, and even on the city of Antigua Guatemala. These explosions generate rumblings, shock waves and noises similar to those of train locomotives, accompanied by shock waves. The two incandescent sources in the crater can reach 500 meters high, generating lava flows to the Seca ravine, 800 meters long, others in the ravines Las Lajas and Honda, with a length of 600 meters. This eruption is the first of 2018, for the moment effusive, which can generate other lava flows, with the possibility of increasing over the hours and generate pyroclastic flows in a canyon around the volcano.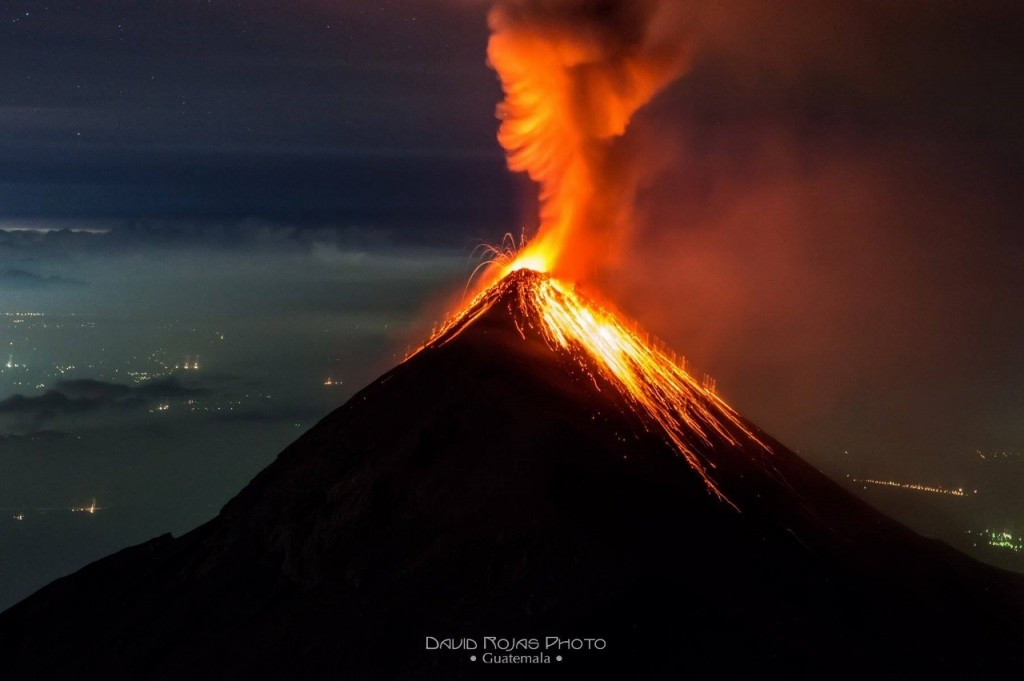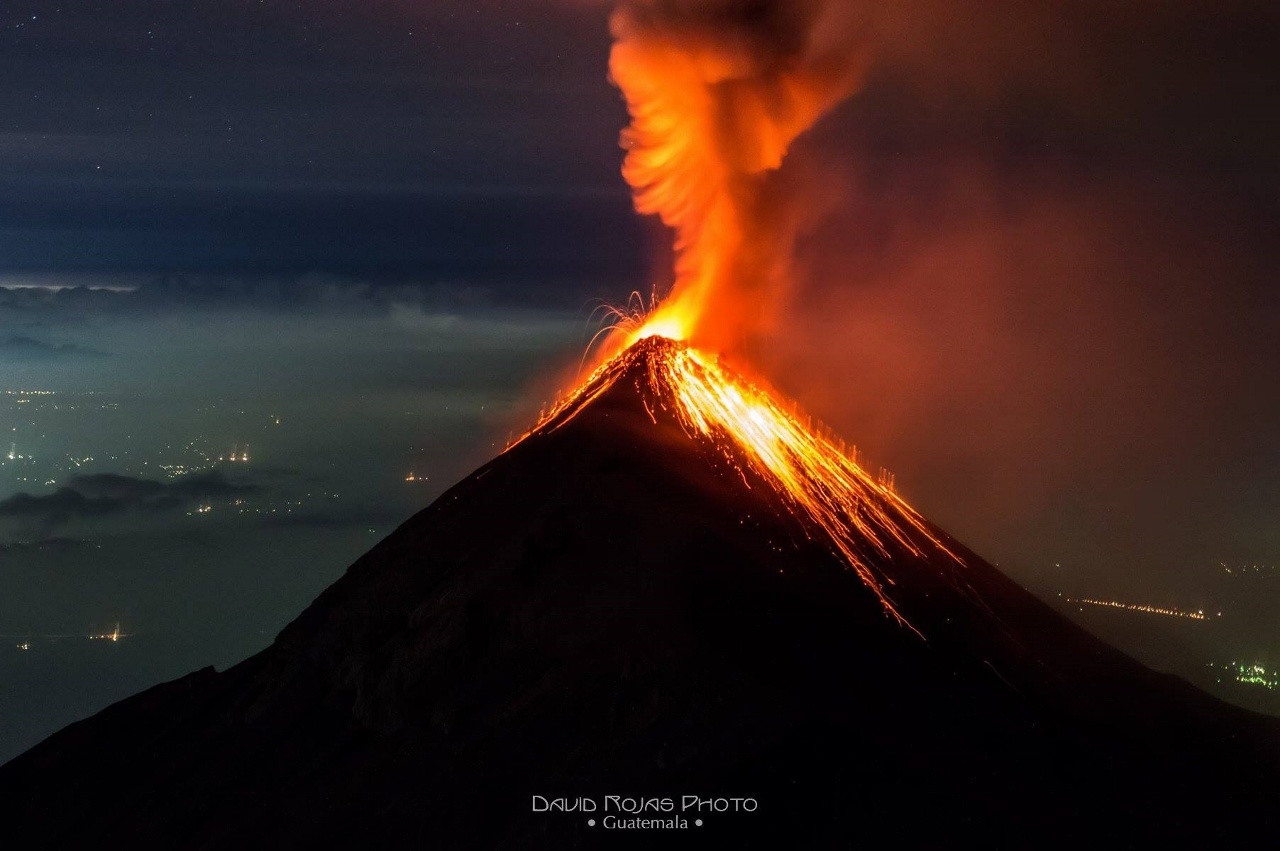 For the above, INSIVUMEH recommends:
At SE-CONRED: be aware of the evolution of the eruption, and set up the alert status deemed necessary.
To the General Directorate of Civil Aviation: take precautions for air traffic because of the variation of the wind, which means that the ash plume reaching a height of 4,800 meters (15,748 feet) constantly change direction between the southern flanks -West, South, Southeast
To tourist agencies and tourists: The explosive activity of the Fuego volcano can generate missiles on the « meseta », so it is recommended not to stay or camp in this area.
Source : Insivumeh
Photo : David Rojas ( Archives)