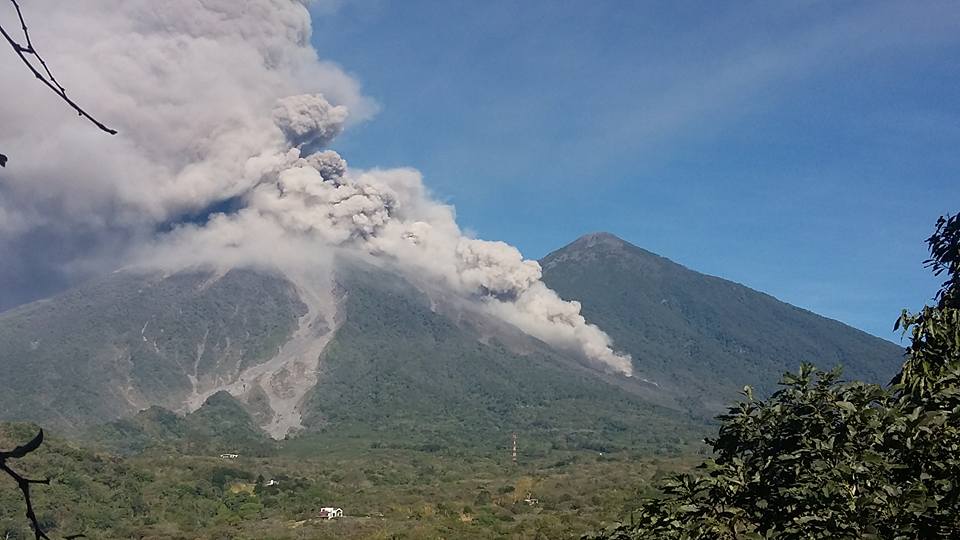 February 01 , 2018 . EN. Fuego , Update 17 h.
February 01 , 2018 .
Fuego , Guatemala :
Volcanological BULLETIN SPECIAL 08-2018. Guatemala 1 February 2018, 19:35 (local time). Pyroclastic flow on the FUEGO volcano.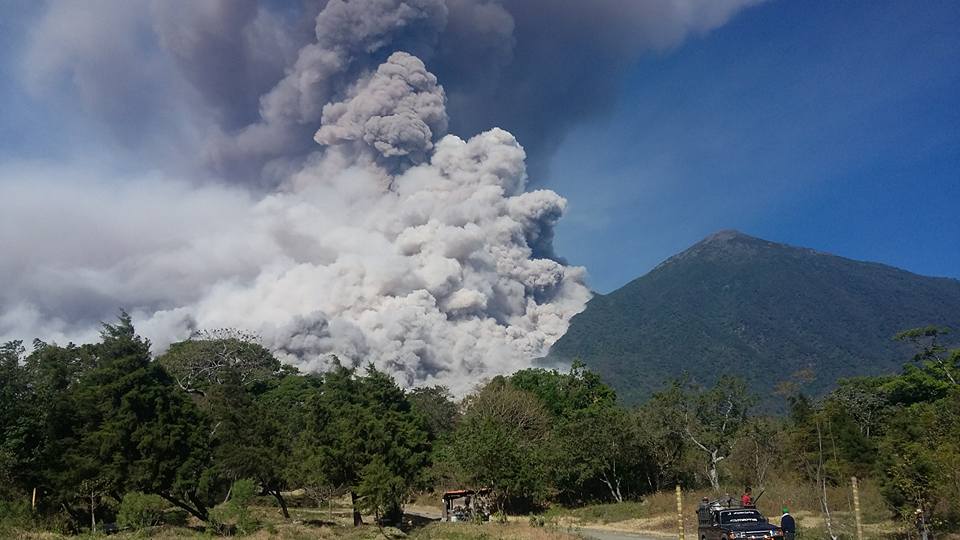 In the last few minutes, moderate pyroclastic flows have been recorded in the Seca (Santa Teresa), Trinidad and Las Lajas canyons, as well as small pyroclastic flows in the Honda Canyon, explosions with ash columns reaching 6,500 meters (21,325 feet), traveling more than 40 kilometers to the west, south-west and north-east of the volcano, causing fine ashes to fall on Santa Sofia, Morelia, El Porvenir, Finca Palo Verde, Sangre de Cristo, San Pedro Yepocapa, Panimaché I and II, Alotenango, Ciudad Vieja and Antigua Guatemala.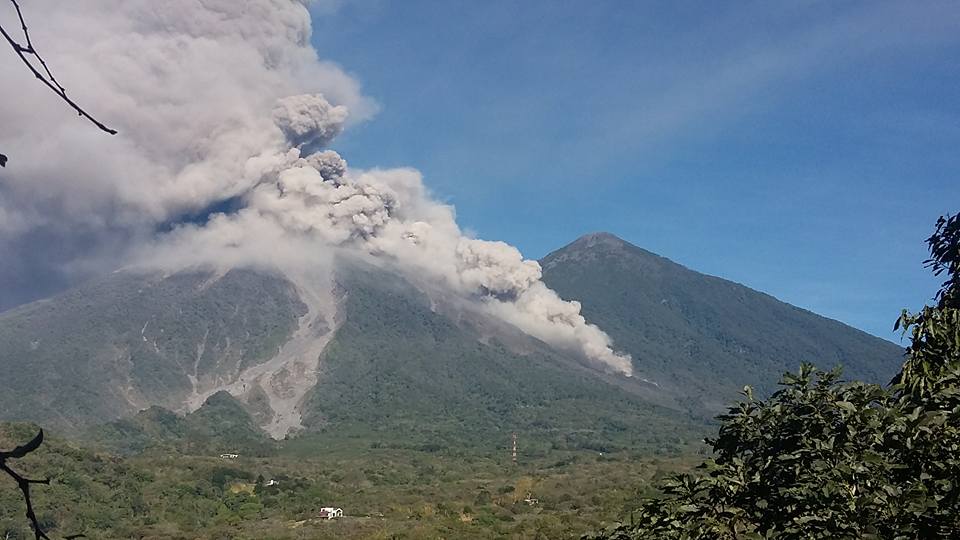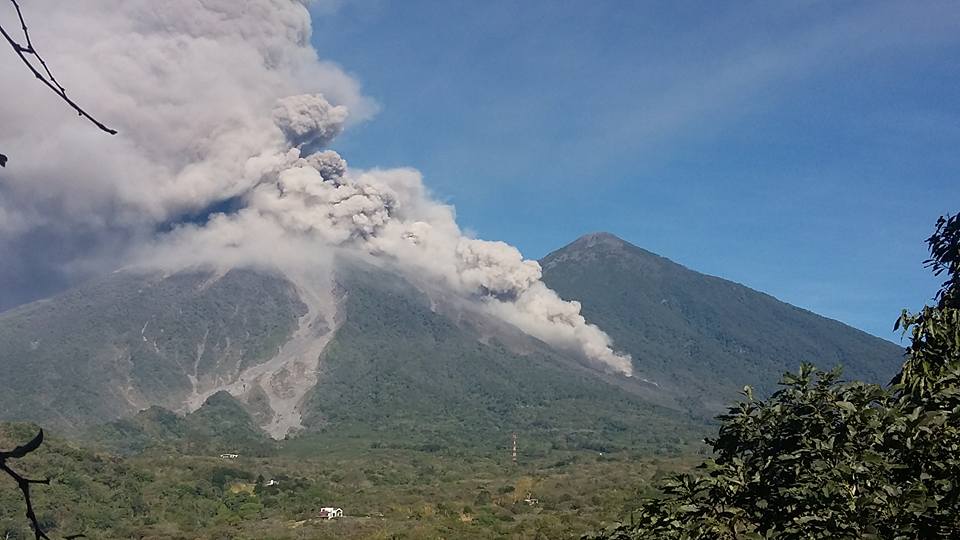 The eruptive behavior continues to show moderate to strong constant sounds, such as train locomotive machines, constant rumblings of moderate to strong character, sensitive in the volcanic perimeter. It is still possible that pyroclastic flows continue to be generated, so it is not recommended to stay in or near major ravines. It is advisable to take the necessary precautions because of the ash falls, mainly on the West, South-West and North-East flanks.
Source : Insivumeh
Photo : Carlos Morales.February