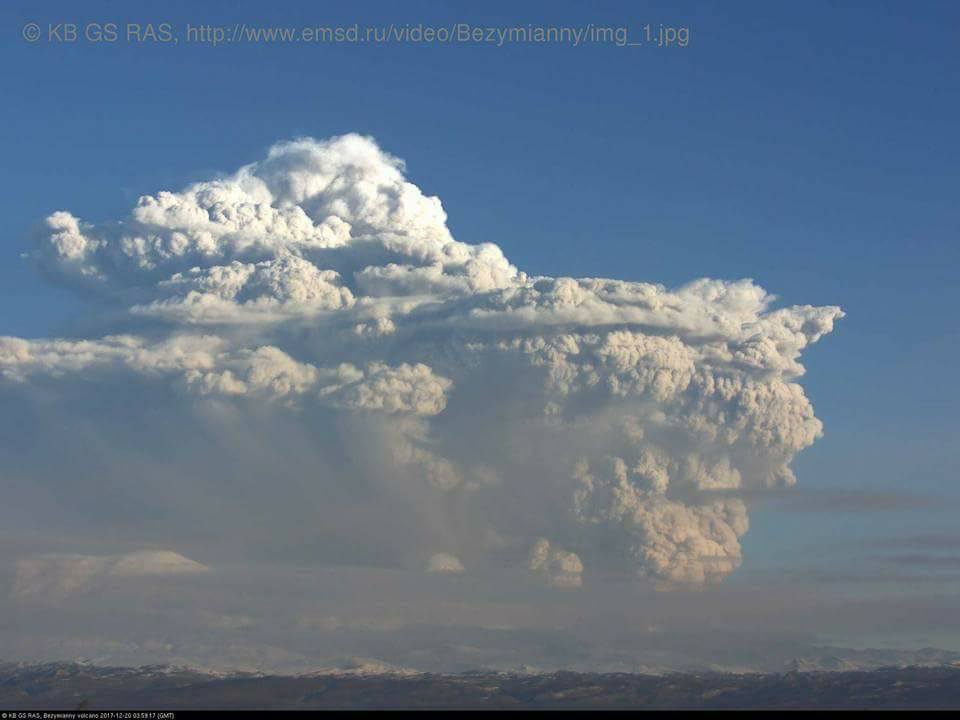 December 21 , 2017. EN. Bezymianny , Planchon Peteroa , Agung , Cumbal , Bárðarbunga.
December 21 , 2017.
Bezymianny , Kamchatka :
VOLCANO OBSERVATORY NOTICE FOR AVIATION (VONA).
Issued: December 20 , 2017 .
Volcano: Bezymianny (CAVW #300250)
Current aviation colour code: ORANGE
Previous aviation colour code: red
Source: KVERT
Notice Number: 2017-270
Volcano Location: N 55 deg 58 min E 160 deg 35 min
Area: Kamchatka, Russia
Summit Elevation: 9452.96 ft (2882 m)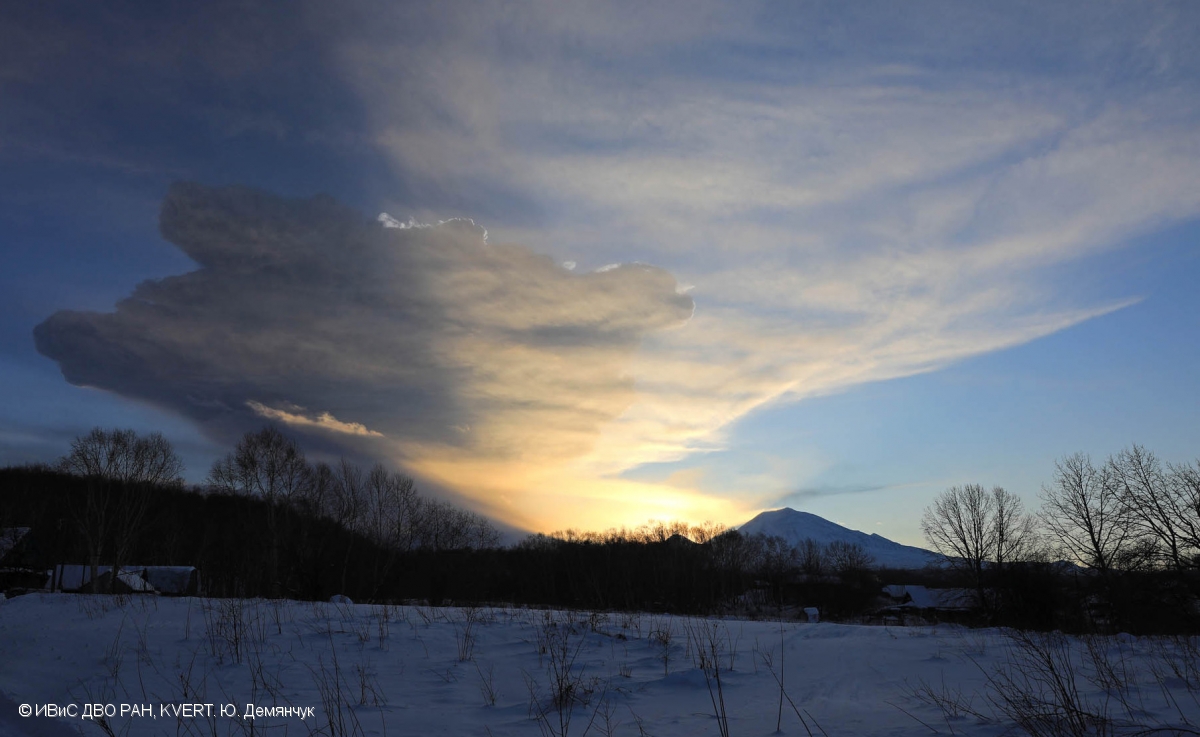 Explosions sent ash of Bezymianny volcano up to 15 km a.s.l. on 20 December, 2017.
Volcanic Activity Summary: According to satellite data by KVERT, activity of the volcano decreased: there is not observing strong ash emission from the volcano. But separate ash clouds continues to drift to the north-east from the volcano. KVERT continues to monitor Bezymianny volcano.
A gas-steam activity of the volcano continues. A danger of strong ash explosions up to 32,800 ft (10 km) a.s.l. is remains. Ongoing activity could affect international and low-flying aircraft.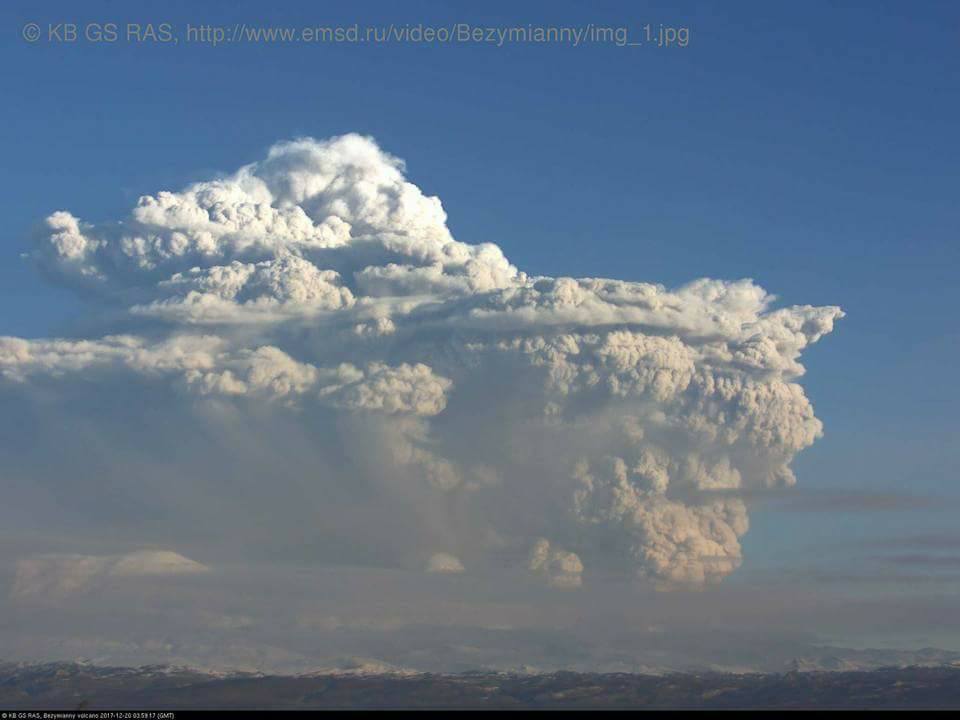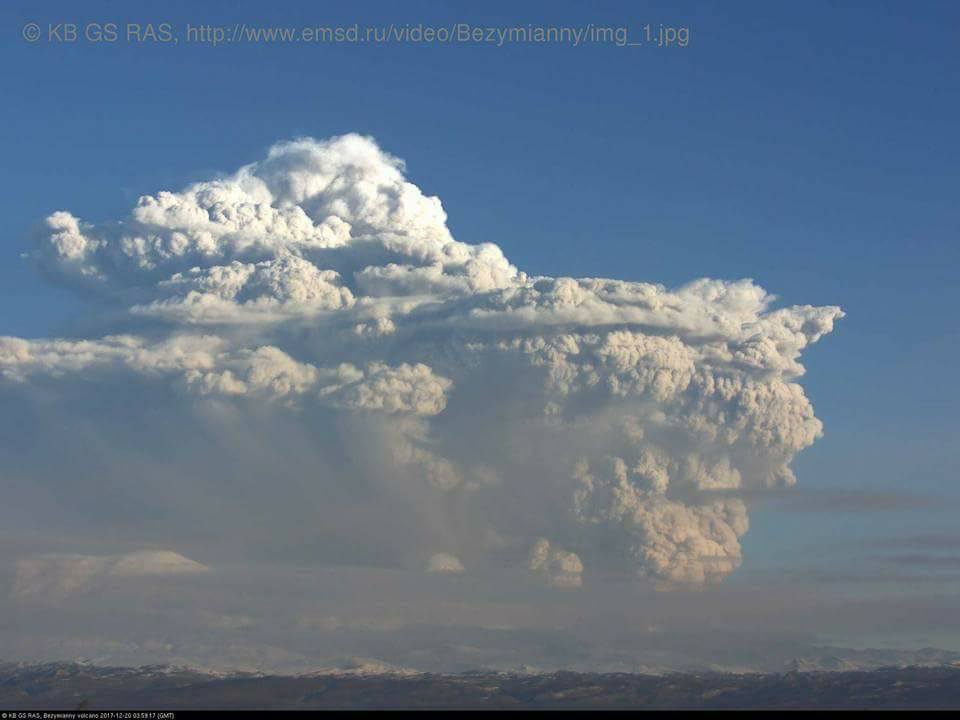 Volcanic cloud height: NO ASH CLOUD PRODUSED
Other volcanic cloud information: NO ASH CLOUD PRODUSED
Source : Kvert
Photo : Yu. Demyanchuk, IVS FEB RAS, KVERT. December 20 , 2017.
Planchon Peteroa , Chile :
During this period, a total of nine hundred and seventeen (917) seismic events were recorded, of which twenty (20) were classified as volcano-tectonic (VT) events, associated with the fracturing of rigid materials, with maximum local amplitude (ML) equal to 1.6. The sites were preferably concentrated under the volcanic building at depths between 4 and 8 km. The largest earthquake was 6.5 km north-northeast (NNE) of the main crater at a depth of 3.7 km.
Similarly, 893 long-period-type earthquakes were recorded in relation to fluid dynamics within the volcanic system, with maximum reduced displacement values ​​(DRCs) of 6.6 cm2 and dominant frequencies between 1.0 and 1.4 HZ. Finally, four episodes of tremor type (TR) were recorded with reduced displacement values ​​(DRC) of less than 3.8 cm2 with dominant frequencies between 1.0 and 2.0 HZ.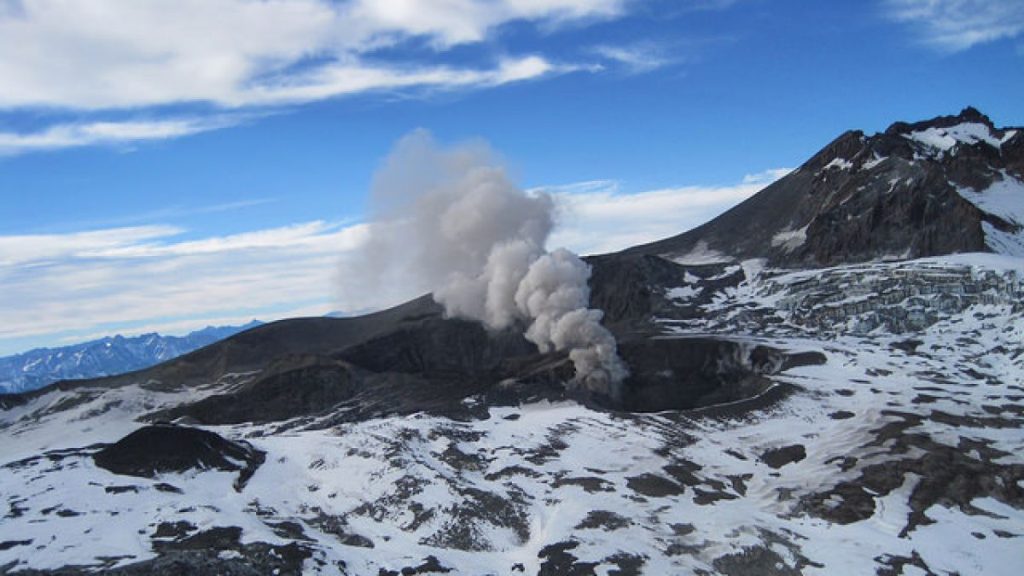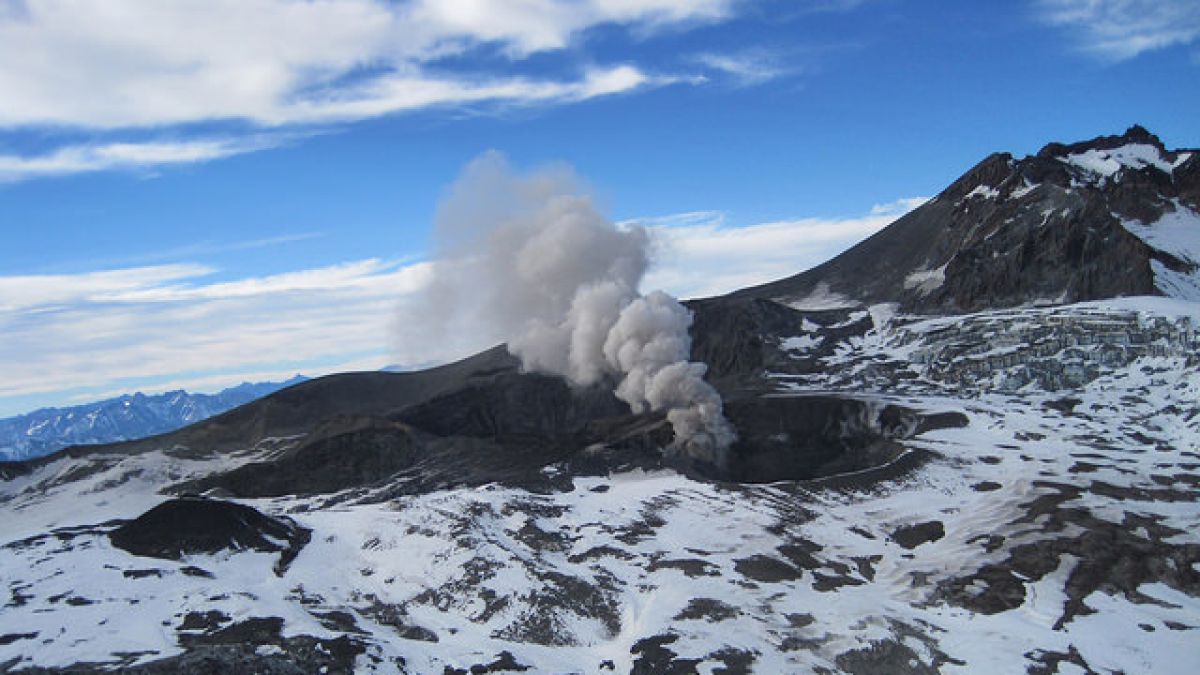 The images provided by the IP camera showed persistent low energy plume, whitish coloration, with heights not exceeding 250 m above the level of active craters.
From the data obtained by two (2) GNSS stations, which measure the deformation of the volcanic complex, no significant variation was observed. On the other hand, the data provided by one (1) electronic inclinometer, installed on the complex, does not show any changes related to the internal activity of the volcano.
No anomalies have been reported in sulfur dioxide (SO 2) emissions to the atmosphere in the volcanic complex sector, according to data obtained by the Ozone Monitoring Instrument (OMI) Sulfur Dioxide Group (S02). http: //so2.gsfc.nasa .gov /) and the National Service for the Environment, Data and Satellites (NESDIS) (http://satepsanone.nesdis.noaa.gov).
No thermal alerts have been reported in the volcanic complex area according to data published by the Middle Observation InfraRed of Volcanic Activity (Mirova) on its website (http://www.mirovaweb.it/).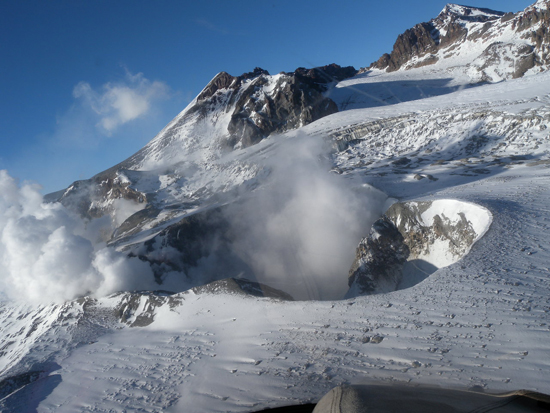 During the evaluated period, the rate of occurrence of seismicity associated with the volcanic complex has decreased substantially although fracture-type earthquakes persist with locations beneath the volcanic edifice and near active craters. In addition, seismicity related to fluid dynamics within the volcanic system exhibited low energy levels. These indicators suggest that the system retains a certain balance, which could be a new basic level of its activity. As a result, the volcanic alert level is changed to:
GREEN LEVEL: Active volcano with stable behavior – No immediate risk – Time for possible eruption: MONTH / YEARS.
Similarly, taking into account that it is an active volcano, it is considered a dangerous zone a radius of 0.5 km around the area of ​​active craters. It is recommended to restrict access.
Source : Sernageomin.
Agung , Indonesia :
8.343°S, 115.508°E
Elevation 2995 m
PVMBG reported that during 13-19 December gray-and-white plumes rose as high as 2.5 km above Agung's crater rim and drifted W, N, and E; weather clouds and fog sometimes prevented visual observations. Incandescence from the crater was sometimes observed at night. The Alert Level remained at 4 (on a scale of 1-4), and the exclusion zones continued at a general 8-km radius and 10 km in the NNE, SE, S, and SW directions.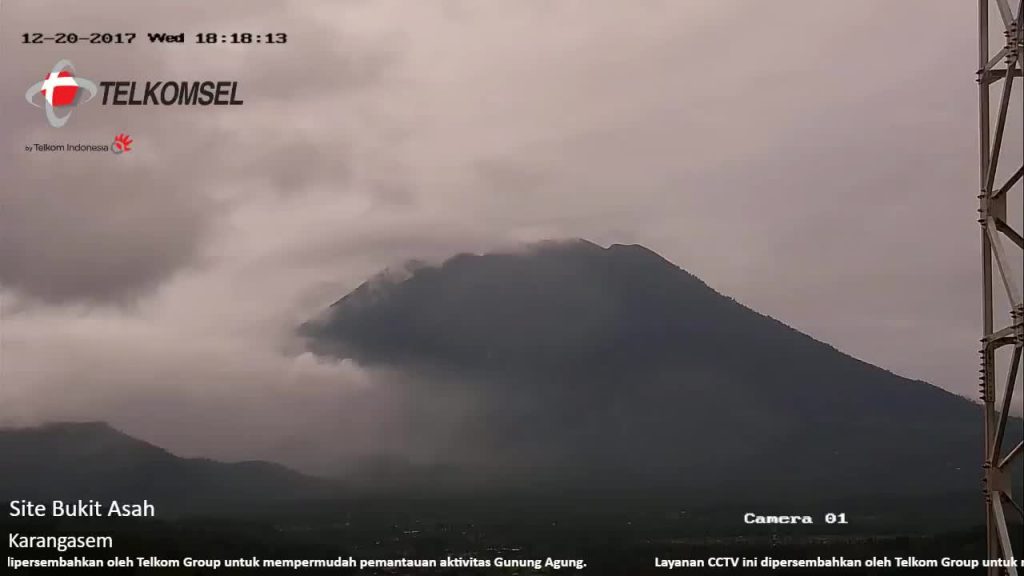 On the basis of the results of the visual and instrumental data analysis and considering the potential threats of danger, on November 27, 2017 at 06:00, the status of G. Agung was raised from Level III (SIAGA) to Level IV (AWAS) . Since yesterday and until today visually the volcano is clearly visible until the appearance of the mist. The emission of gray ash – white, thick, of medium pressure, reaches a height of about 500 m above the summit and tilts towards the East. At night, the glow of the incandescent lava in the crater of the volcano is not observed because the mountain is covered with fog.
Seismograph records on December 20, 2017 have noted:
3 shallow volcanic earthquakes (VB)
5 deep volcanic earthquakes (VA)
4 Low Frequency events.
41 earthquakes emission.
A continuous tremor with an amplitude of 1 to 7 mm and a dominant value of 1 mm.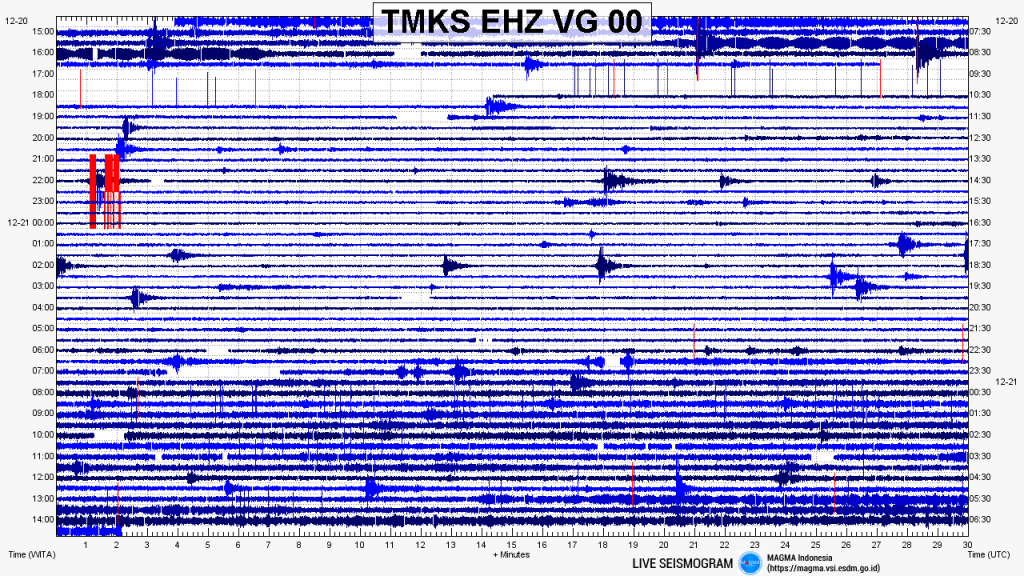 As of December 21, 2017 (00:00 to 18:00) it has been registered:
8 emission earthquakes
3 low frequency earthquakes.
2 shallow volcanic earthquakes (VB)
1 deep volcanic earthquake (VA)
A continuous tremor with an amplitude of 1 to 2 mm and a dominant value of 1 mm.
Recommendations:
Communities around G. Agung and mountaineers / visitors / tourists must not climb, climb or do any activity in the danger zone around the G. Agung crater area and in all areas within 8 km from the crater of G. Agung. With a sectoral extension to the North-East and South-East-South-South-West up to 10 km from the crater of G. Agung. The estimated area risks are dynamic and continuously assessed and can be modified at any time based on the most recent observational data from G. Agung.
Level IV (AWAS) is only valid for a radius of 8 to 10 km as mentioned above. Outside the activity area, everything can work like NORMAL and always SAFE.
Source : VSI , GVP
Cumbal , Colombia :
Subject: Cumbal Volcano Activity Bulletin.
The level of activity of the volcano is maintained at the level:
YELLOW LEVEL ■ (III): CHANGES IN THE BEHAVIOR OF VOLCANIC ACTIVITY
Following the activity of the CUMBAL VOLCANIC COMPLEX, the COLOMBIAN GEOLOGICAL SERVICE informs that:
For the week of December 12 to 18, 2017, the frequency of earthquakes has increased slightly over the previous week. The predominant events were associated with the movement of fluids from transient low energy sources. Regarding the associated seismic activity of rock fracturing, it was dispersively located on the volcano, particularly in the La Plazuela crater area, with minor local magnitudes of M1.1 and depths of less than 8. , 0 km from 4700 m (top of the Volcanic Complex).
Favorable climatic conditions on the top made it possible to record the gas emissions for each day of the week, mainly from the El Verde fumarole field north-east of the volcano. These emission columns were observed in white color, with a direction of dispersion variable by the wind.
The COLOMBIAN GEOLOGICAL SERVICE is attentive to the evolution of the volcanic phenomenon and will continue to inform in a timely manner of the detected changes.
Source : SGC
Bárðarbunga , Iceland :
Two earthquakes over M4 detected in Bárðarbunga.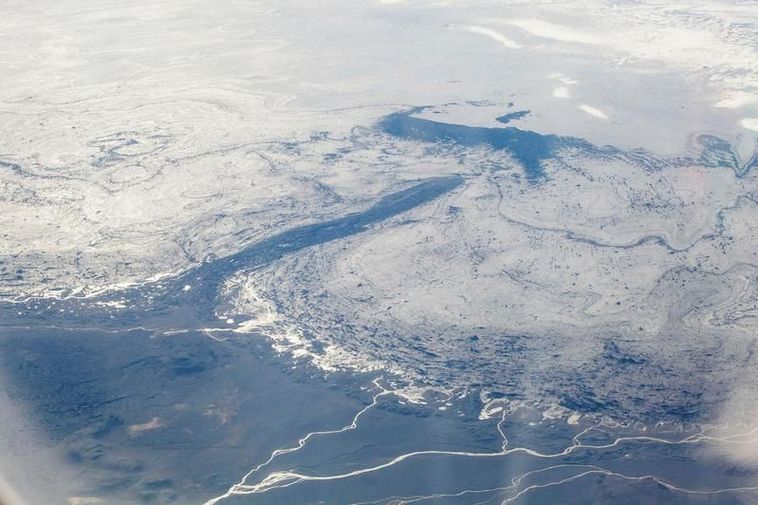 Two earthquakes occurred at Bárðarbunga last night, both at a magnitude of over M4 on the Richter scale. The first occurred at 04:57 and measured M4.1 and the second at 05.29 measuring M4.4 . They were followed by several aftershocks.
According to the Iceland Met Office there are no signs of an eruption however.
Source : Icelandmonitor.