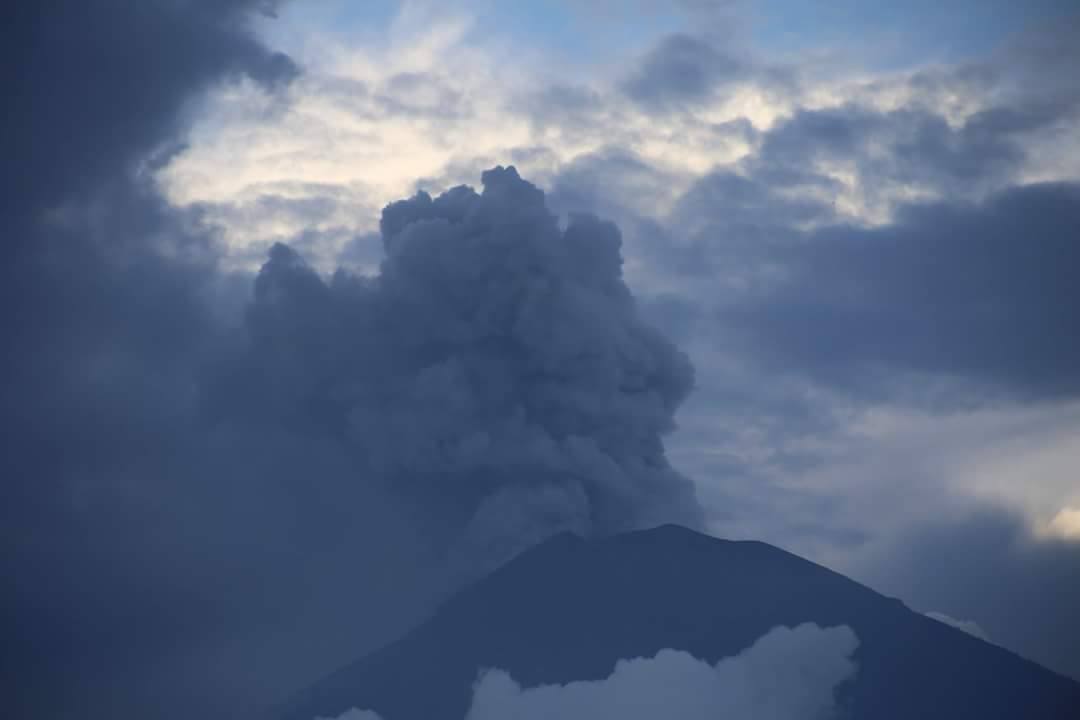 November 25 , 2017. EN . Agung .
November 25 , 2017.
Agung , Indonesia :
AMLAPURA, BALIPOST.com. Mount Agung reactivated around 17.20. The eruption triggered by water vapor was recorded at the Dukuh station.
According to reports from the observation post, a low-pressure gray-black smoke with an altitude of 1500 meters, facing west-southwest, was visually observed at 17.30 from the Batulompeh area. Currently, the weather is cloudy and the wind is blowing weakly to the west. Air temperature 26-27 ° C and air humidity 79-85%.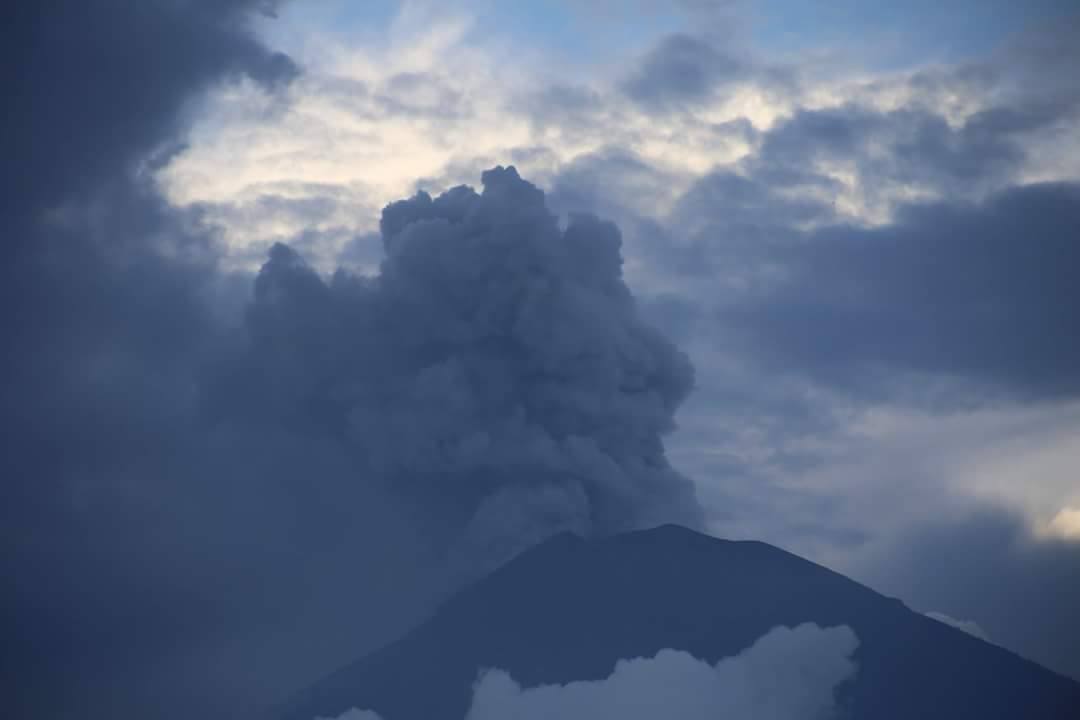 Deep volcanic events are recorded, with an amplitude of 9 mm, lasting 16 seconds. Far tectonic type events were recorded, with an amplitude of 2 mm, 52 seconds of duration.
The status of Gunung Agung is still at level III (Standby). The communities around Mount Agung and Mountaineer / visitors / tourists must not climb and carry out any activity in the estimated danger zone, in the Mount Agung crater area and in all areas within 6 km radius of the summit. Mount Agung Crater with a sectoral expansion to the North-North-East and South-East-South-South-West up to 7.5 km. The estimated danger zones are dynamic, continuously evaluated and can be modified at any time after the development of Gunung Agung observation data.
Source : Balipost.
Photos : Haakoneugen – PVMBG – Trlkomsel / B Duick