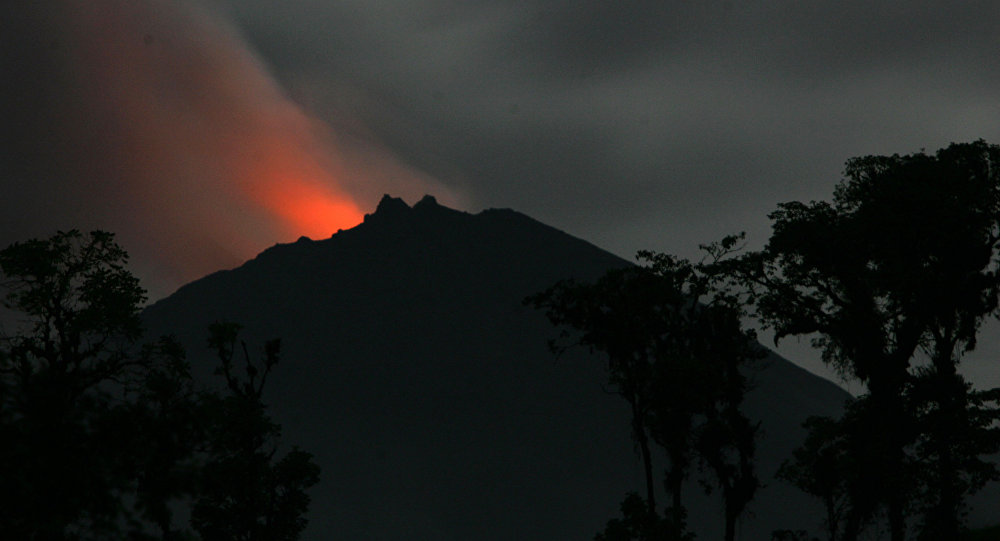 November 13 , 2017. EN. Cleveland , Reventador , Ambae , Agung .
November 13 , 2017.
Cleveland , Alaska :
52°49'20 » N 169°56'42 » W,
Summit Elevation 5676 ft (1730 m)
Current Volcano Alert Level: WATCH
Current Aviation Color Code: ORANGE
Unrest at Cleveland volcano continues. Elevated surface temperatures remain visible in satellite data over the past day, which may be indicative of lava at or near the surface in the summit crater. Local seismic and infrasound sensors recorded a small signal associated with low level emissions from 09:56-09:59 UTC (00:56-00:59 AKST), which was not observed in satellite data. No other significant activity was detected over the past 24 hours.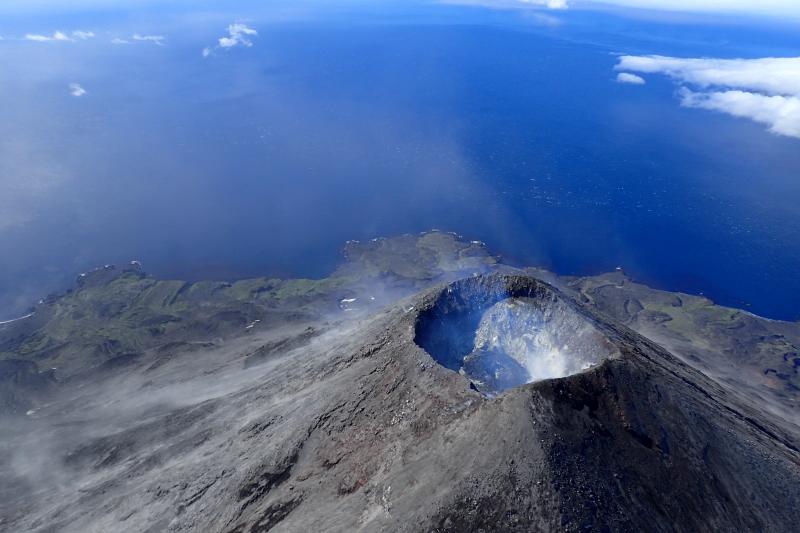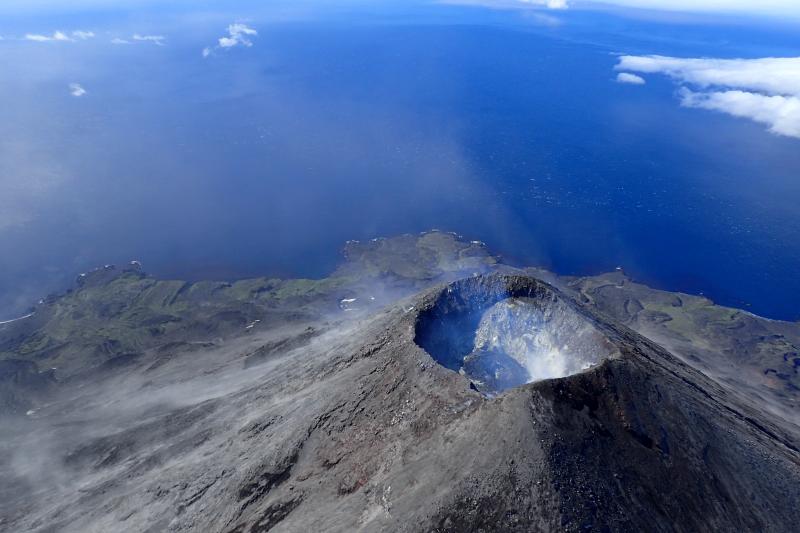 Lava domes that have been erupted at Cleveland volcano since 2001 have all been destroyed by explosive activity within weeks to months after lava effusion. These explosions typically produce relatively small volcanic ash clouds that dissipate within hours; however, more significant ash emissions are possible. Satellite data shows that the most recent dome was partly destroyed by explosions on October 28 and 30, 2017. It is not yet known if a new dome has begun to form.
Cleveland volcano is monitored with a limited real-time seismic network, which inhibits AVO's ability to detect precursory unrest that may lead to an explosive eruption. Rapid detection of an ash-producing eruption may be possible using a combination of seismic, infrasound, lightning, and satellite data.
Source : AVO
Reventador , Ecuador :
REVENTADOR VOLCANO ACTIVITY REPORT N ° 316
Sunday, November 12, 2017
The volcano maintains a high eruptive activity. In the morning, the area was seen clear and remains of incandescent materials were observed during the night.
Then and until now the area is cloudy.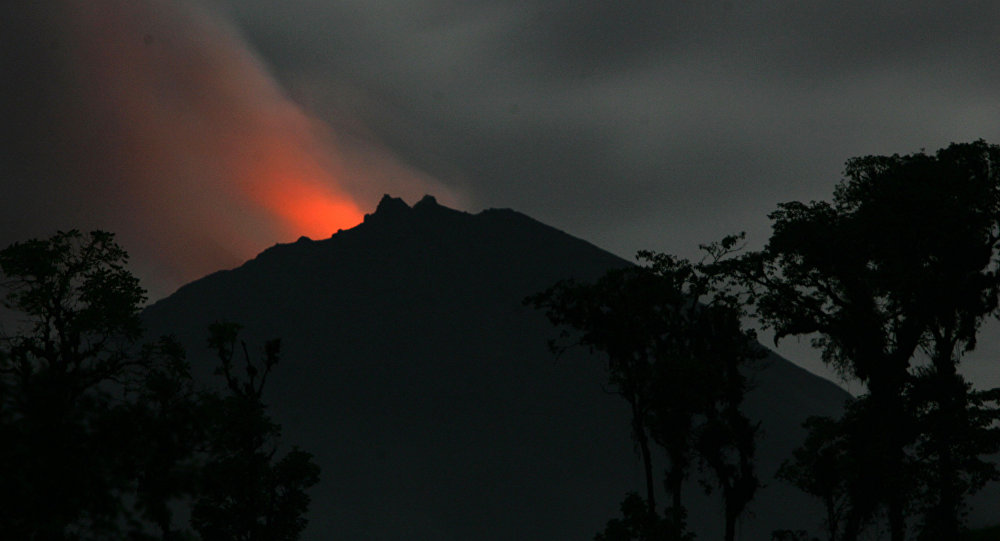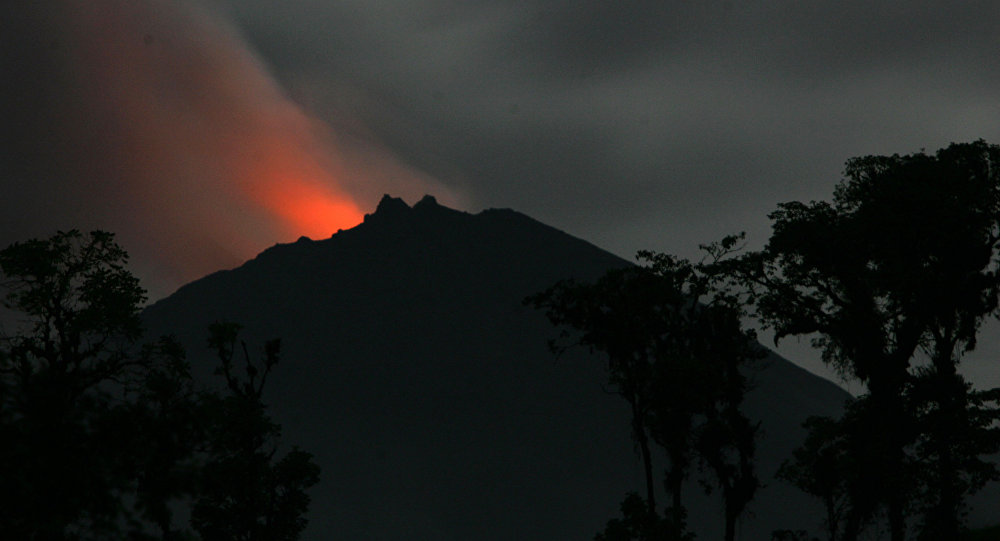 TECHNICAL ANNEX AND COMMENTS
seismicity:
Since 11:00 (TL) yesterday until 11:00 (TL) today there have been 7 broadcast tremor episodes (TRE), 43 long period type events (LP), 4 episodes of harmonic tremor (TRAM) and 32 explosions (EXP).
Observations, emissions and ashes:
In the morning, the area was seen clear and remains of incandescent materials were observed during the night.
Then and until now the area is cloudy.
Rains and lahars:
No rain was recorded.
GENERAL INFORMATIONS:
This daily report will be published at 12:00 (TL) and as long as the activity level of the volcano justifies it.
In the event of an increase or change in the behavior of the volcano, a special report will be published immediately.
Source : IGEPN
Ambae , Vanuatu :
AMBAE VOLCANO ALERT BULLETIN No15 issued by the Vanuatu Meteorology and Geohazards Department (VMGD) on 8th November 2017 at 14:21PM :
Eruptive activity at Ambae is continuing in the minor eruption state; The Alert Level for Ambae volcano remains at Level 3.
The volcanic eruption at Ambae is continuing in the minor eruption state and confined to Lake Voui. New scientific analyses confirm that there is currently no evidence of risk escalation from this activity. As a consequence, the Volcanic Alert Level remains at Level 3. The volcanic eruption is likely to continue in this state. The restricted area of risk is limited within 3 km from the active vent in Lake Voui.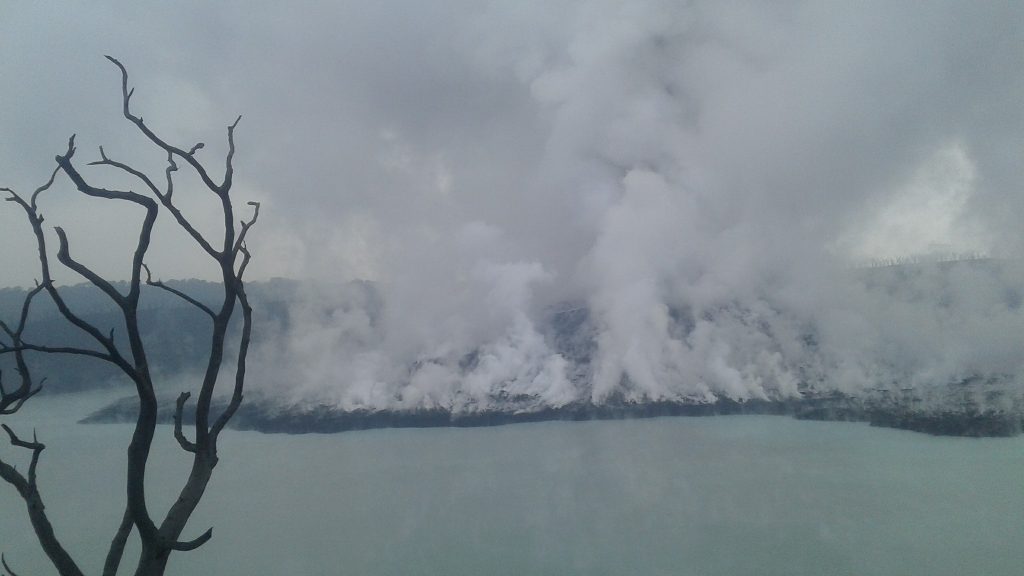 Observations photos taken on 2nd, 3rd, 4th, 5th, 6th and 7th November 2017 confirm that the volcanic cone (island) in Lake Voui has been built, the volcanic crater is growing in height and size and style of activity has changed to more frequent explosions and volcanic ash and gas cloud. This eruptive activity consists of ongoing explosions, emission of ash columns and gas from the eruptive vents. The activity at Ambae is like what is seen and experienced at Yasur on Tanna Island. Some explosions will appear more energetic to local population from Ambae who may feel air waves from the larger ones. People from Ambae and neighbouring island may continue to hear some explosions, view volcanic ash and gas columns and glows over the mountain at night.

Source : Geohazard
Photo : Strangesounds.
Agung , Indonesia :
Based on visual and instrumental data analysis and considering potential threats of danger, on October 29, 2017 at 16:00 WITA, G. Agung's status was lowered from Level IV (Awas) to Level III (Siaga). Since yesterday and until today visually the volcano is clearly visible until the appearance of the mist. A slight white low pressure degassing reaches a height of about 500 m above the top.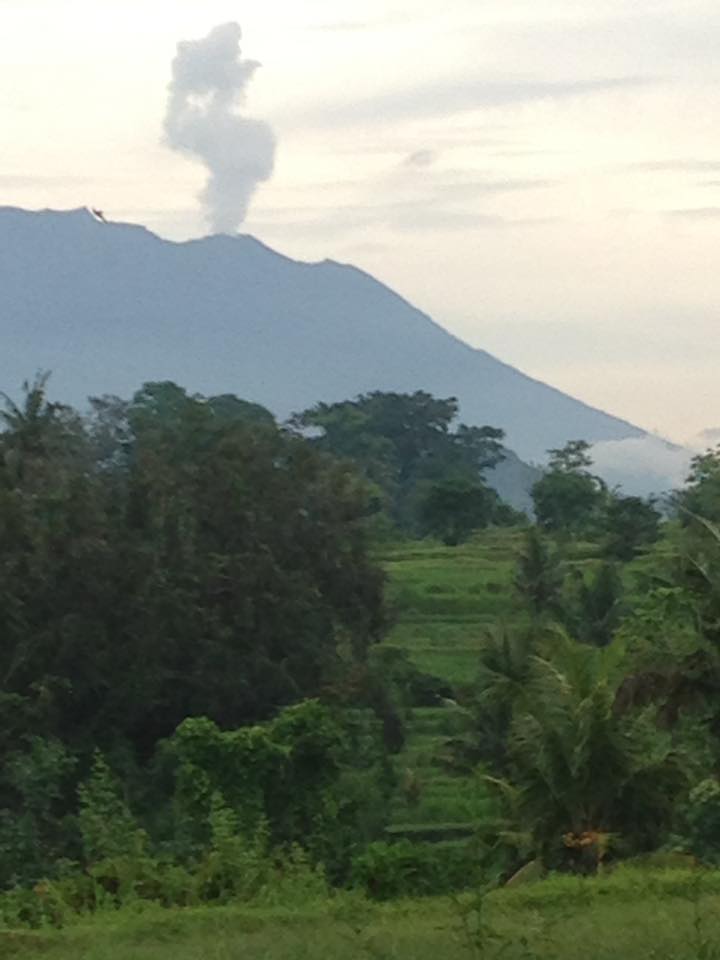 Through the seismographic recording, on November 12, 2017 it was recorded:
no emission seismic
3 harmonic earthquakes
1 low frequency earthquake
36 shallow volcanic earthquakes (VB)
34 volcanic earthquakes (VA)
6 Local Tectonic Earthquakes (TL)
2 distant tectonic earthquakes (TJ)
recommendations:
Communities and mountaineers / visitors / tourists must not ride or carry out any activity in the danger zone, in the crater area and throughout the area within 6 km radius of G. Agung crater with sectoral expansion to the North-North-East, South-East and South-South-West up to 7.5 km. The hazards of the estimated areas are dynamic and continuously assessed and can be modified at any time based on the most recent observational data from G. Agung.
VOLCANO OBSERVATORY NOTICE FOR AVIATION – VONA.
Issued : November 11 , 2017
Volcano : Agung (264020)
Current Aviation Colour Code : YELLOW
Previous Aviation Colour Code : yellow
Source : Agung Volcano Observatory
Notice Number : 2017AGU14
Volcano Location : S 08 deg 20 min 31 sec E 115 deg 30 min 29 sec
Area : Bali, Indonesia
Summit Elevation : 10054 FT (3142 M)
Volcanic Activity Summary : Medium pressure white plume, likely dominated by water vapor, is observed at 2150 UTC (0550 Central Indonesia Time) with a height of 500 m above the summit or around 3642 m above sea level.
Volcanic Cloud Height : Ash cloud not visible.
Other Volcanic Cloud Information : The white plume is moving vertical slowly.
Remarks : Seismic activity is characterized by of volcano-tectonic events.
Source : VSI / Magma
Photo : Gaye Clifford