October 29 , 2017. EN. Cleveland , Popocatepetl , Kanlaon , Chiles / Cerro Negro .
October 29 ,  2017.
Cleveland , Alaska :
VOLCANO OBSERVATORY NOTICE FOR AVIATION (VONA) .
Issued:(20171028/1918Z)
Volcano:Cleveland (VNUM #311240)
Current Color Code:ORANGE
Previous Color Code:ORANGE
Source:Alaska Volcano Observatory
Volcano Location:N 52 deg 49 min W 169 deg 56 min
Area:Aleutians
Summit Elevation:5676 ft (1730 m)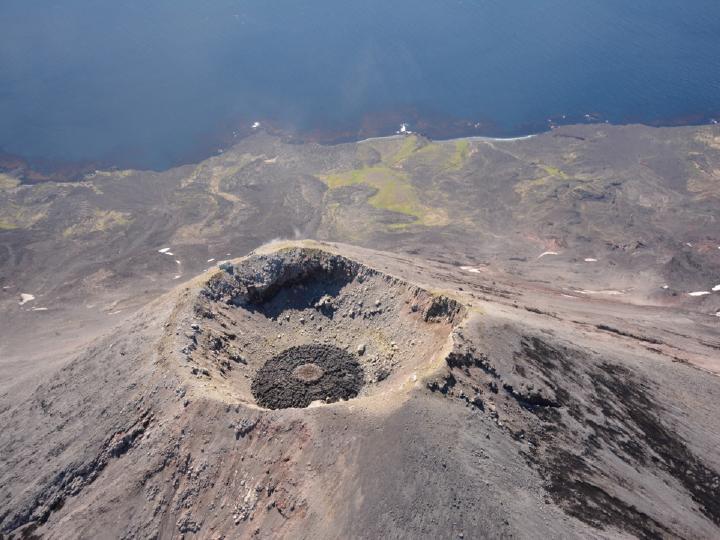 Volcanic Activity Summary:
A small, 30-second-long eruption occurred at Cleveland Volcano beginning at 10:45 October 28 AKDT (18:45 September 26 UTC). The explosion was detected by seismic and infrasound (air pressure) sensors. Nothing has been observed in satellite data so far. We are keeping the Aviation Color Code/Alert Level at ORANGE/WATCH.
Volcanic cloud height:Unknown
Other volcanic cloud information:Unknown
Remarks:
Cleveland volcano is not monitored with a full real-time seismic network and this inhibits AVO's ability to detect unrest that may lead to future activity. We are able to detect explosive activity using infrasound and limited seismic instruments on the island.
Source : AVO
Popocatépetl , Mexico :
October 28, 11:15 am (October 28, 16:15 GMT)
Over the last 24 hours, by the monitoring systems of the Popocatepetl volcano, 625 low-intensity small exhalations, accompanied by steam, gases and small amounts of ash have been identified. Five volcano-tectonic earthquakes have also been recorded, with a preliminary magnitude between M 1.7 and M 2.5.
During the night, a slight incandescence could be observed in the crater.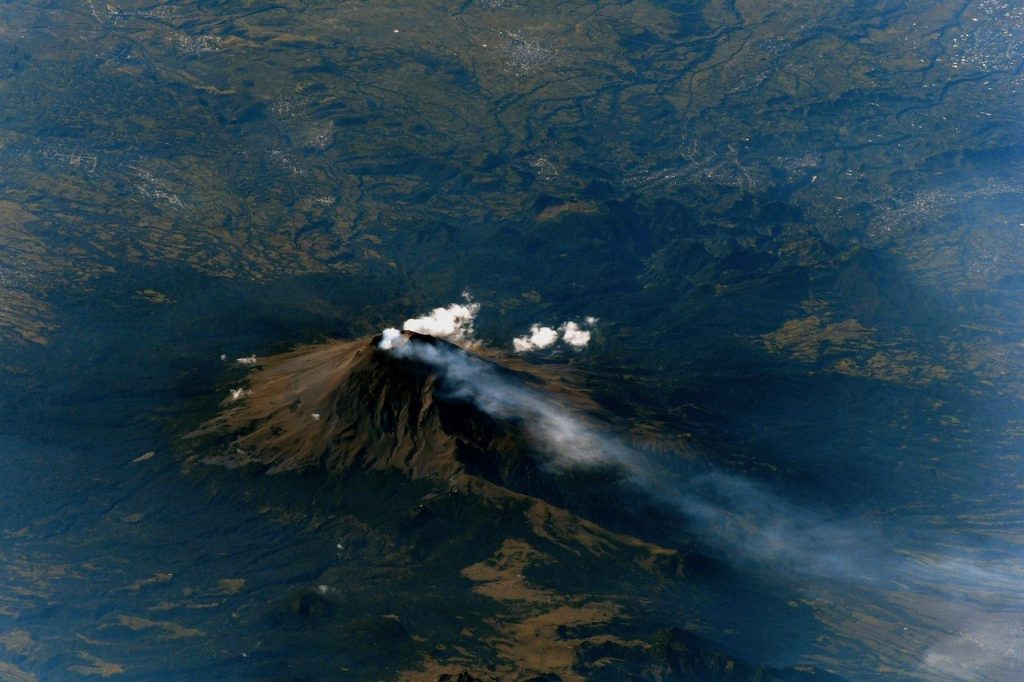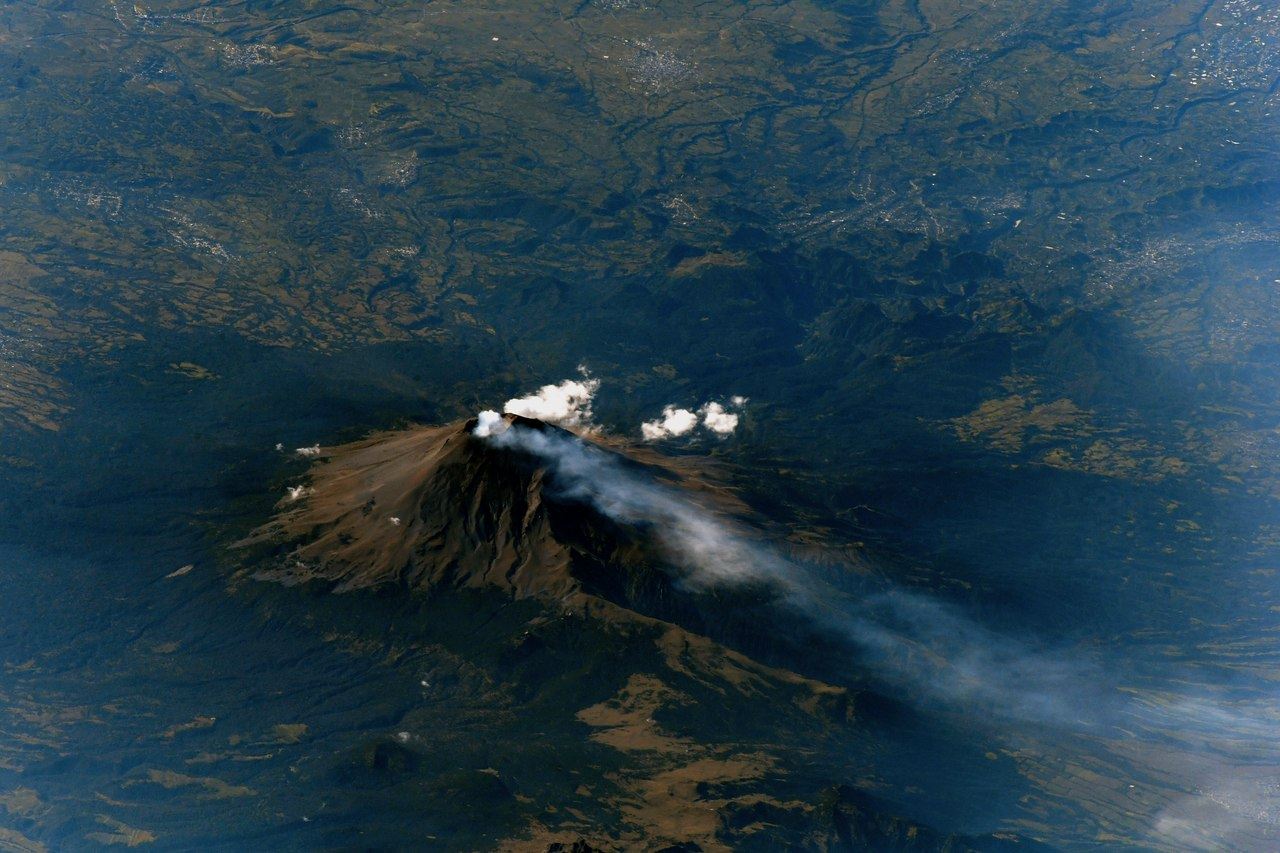 During the morning and the time of this report a slight emission of water vapor and gas in the Northeast direction is observed.
CENAPRED asked not to approach the volcano and in particular the crater, because of the risk of falling of projectiles and in case of heavy rain to stay away from the bottom of the ravines because of the danger of landslides and mudslides .
The volcanic alert semaphore of Popocatepetl is at Amarillo Phase 2.
Source : Cenapred
Kanlaon , Philippines :
KANLAON VOLCANO BULLETIN 29 October 2017 08:00 A.M.
Kanlaon Volcano's seismic monitoring network recorded three (3) volcanic earthquakes during the past 24 hours. Degassing at the active vents could not be observed due to thick clouds covering the summit. Ground deformation data from continuous GPS measurements indicate inflation of the edifice since December 2015. Sulfur dioxide (SO2) emission was measured at an average of 1 tonne per day on September 6, 2017.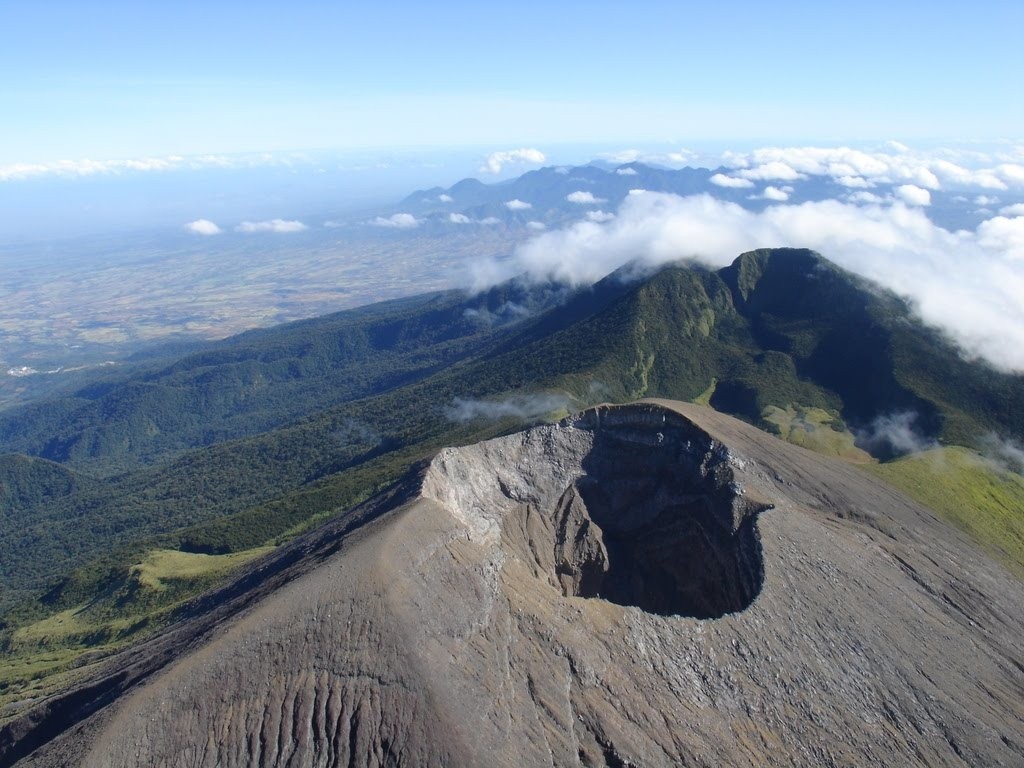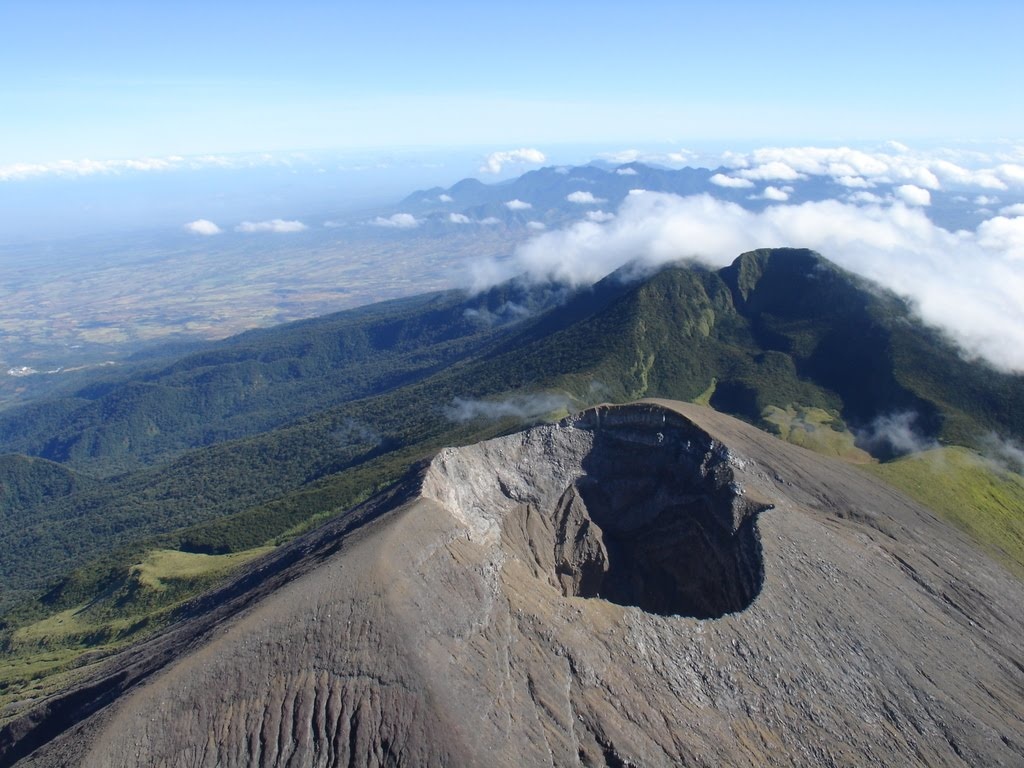 Alert Level 1 status prevails over Kanlaon Volcano, which means that it is at an abnormal condition and has entered a period of unrest. The local government units and the public are strictly reminded that entry into the 4-kilometer radius Permanent Danger Zone (PDZ) is strictly prohibited due to possibilities of sudden and hazardous steam-driven or phreatic eruptions. Civil aviation authorities must also advise pilots to avoid flying close to the volcano's summit as ejecta from any sudden phreatic eruption can be hazardous to aircraft. DOST-PHIVOLCS is closely monitoring Kanlaon Volcano's activity and any new development will be relayed to all concerned.
Source : Phivolcs
Chiles/Cerro Negro , Colombia :
Subject: Activity bulletin of Chiles and Cerro Negro volcanoes.
The level of activity of volcanoes is maintained at the level:
YELLOW LEVEL (III): CHANGES IN THE BEHAVIOR OF VOLCANIC ACTIVITY
On monitoring the activity of Chiles and Cerro Negro volcanoes, the Geological Survey of Colombia (CGT) reports that:
For the period between 17 and 23 October 2017, the seismic activity showed a significant increase compared to the previous week, from 467 to 1161 events. It should be noted that the increase was between 22 and 23 October, with 1040 earthquakes, with a peak of 728 events on 22 October.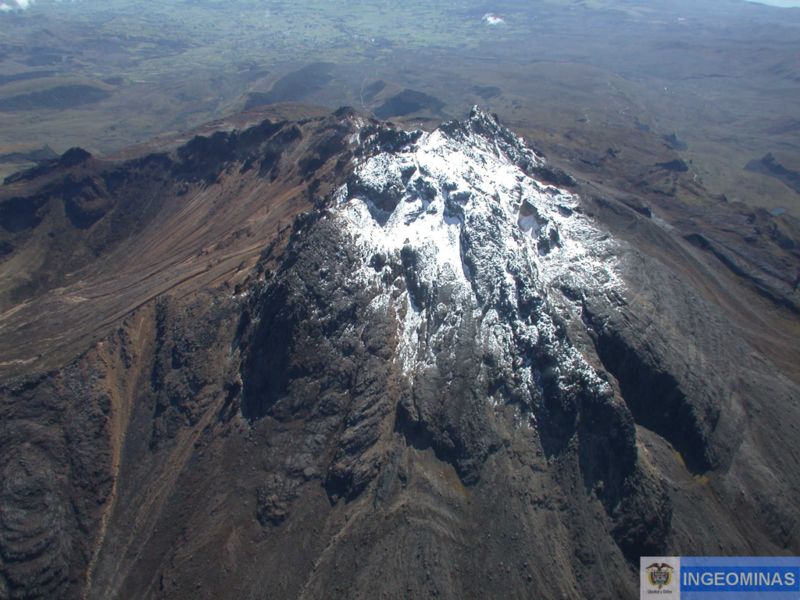 The dominant processes remain associated with a fracture of rigid materials beneath the volcano, being preferably located south-southwest of the Chiles volcano. The vast majority of them were located at distances up to 8 km, with depths of less than 7 km from the volcanic peak (4700 m) and local maximum magnitude of M 2.2 on the Richter scale. No events were reported as felt.
The Colombian Geological Service and the Institute of Geophysics of the Polytechnic School of Ecuador closely monitor the evolution of this seismic and volcanic activity and will report without delay on the changes detected.
Source : Ingeominas