October 28 , 2017. EN. Tinakula , Bogoslof , Fuego , Sheveluch , Bárðarbunga .
October 28 , 2017.
Tinakula , Salomon  Islands :
Schooling affected by Solomons eruption.
27 OCTOBER 2017. Hundreds of school children in communities affected by ash from a volcano in Solomon Islands could miss out on their end of year exams next week if relief supplies do not reach them in time.
The Tinakula volcano in the country's easternmost Temotu Province erupted over the weekend spewing ash over nearby islands covering crops and contaminating water supplies.
The National Disaster Management Office is struggling to get together enough water and relief supplies to send to the island which are at least a day's boat journey from the capital Honiara.
A no-fly zone is also hampering relief efforts and no attempt has yet been made to do an aerial survey of the volcano.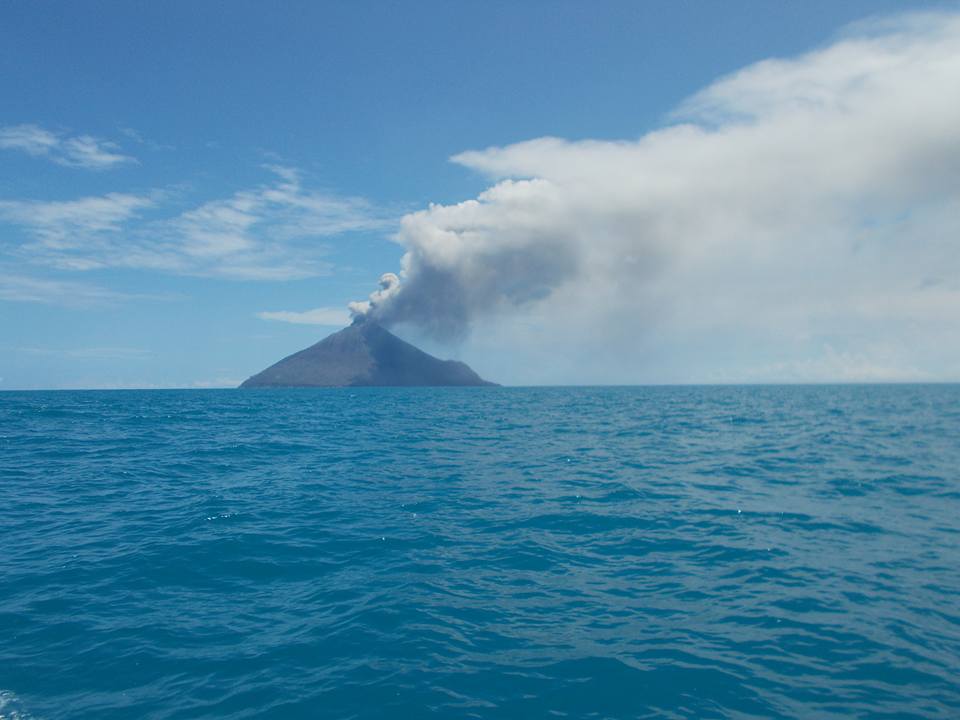 Matthew Matoko, a teacher on Fenualoa island which has been affected by the ash in the Reef Islands group, said the eruption had affected schools.
« On Fenualoa alone there are two main schools and that of course would affect schooling if water is not available to students. Exams are due next week for primary students and also secondary students as well. »
Source : RADIO NZ
Bogoslof , Alaska :
53°55'38 » N 168°2'4″ W,
Summit Elevation 492 ft (150 m)
Current Volcano Alert Level: ADVISORY
Current Aviation Color Code: YELLOW
Low-level unrest likely continues at Bogoslof volcano. No significant activity was detected in seismic or infrasound data obtained from our networks on neighboring islands over the past week. Clouds obscured views of the volcano by satellite most of the past week and no signs of eruptive activity were observed in partly clear view. The last clear high-resolution satellite imagery of Bogoslof on October 17 showed continued steaming of the ground on the south side of the crater lake. The last explosive eruption from Bogoslof occurred on August 30th.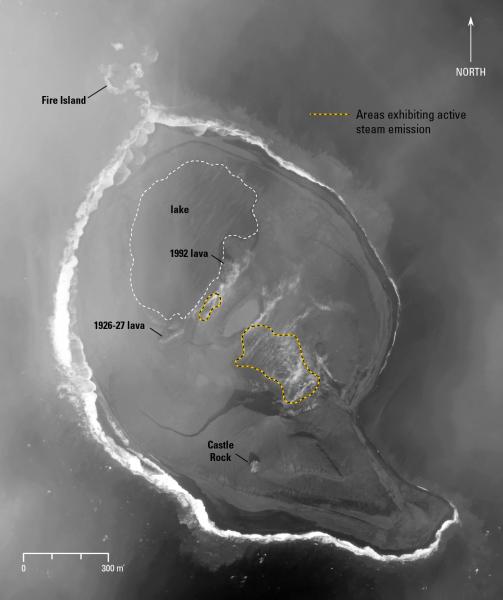 Volcanic explosions producing high-altitude (>15,000 ft asl) volcanic clouds remain possible with little or no warning. Some previous explosions have been preceded by an increase in earthquake activity that allowed for short-term forecasts of imminent significant explosive activity. Although we are able to detect energetic explosive activity in real-time, there can be a lag of tens of minutes until we can characterize the magnitude of the event and the altitude of the volcanic cloud.
With existing data sources, AVO may not detect low-level unrest, including minor explosive activity. Such low-level periods of unrest and possible explosions could pose hazards near the volcano.
AVO has no ground-based volcano monitoring equipment on Bogoslof volcano. We continue to monitor volcanic activity with satellite images, seismic and infrasoun
Source : AVO
Photo : Waythomas, chris
Fuego , Guatemala :
Type of activity: Vulcanian
Morphology: Composite Stratovolcan
Location: 14 ° 28'54˝ Latitude N; 90 ° 52'54˝ Longitude W.
Height: 3,763m
Weather Conditions: Partly Cloudy
Wind: South 10 km / h
Precipitation: 0.0 mm.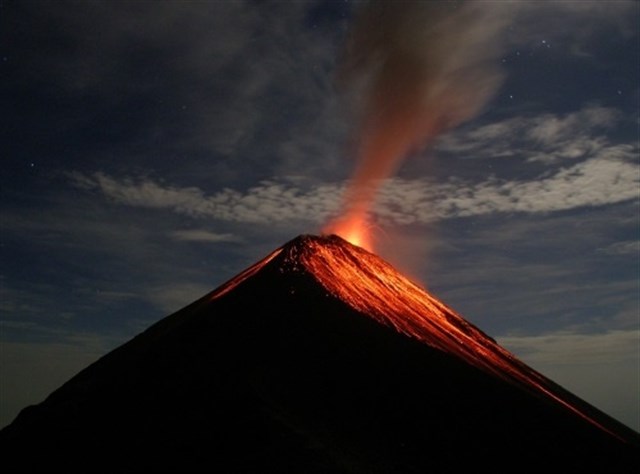 Activity:
A weak white fumarole is maintained at an approximate height of 4.300 m (14.108 ft) scattered in the west and south-west direction of the volcano. An average of 4 to 6 explosions per hour is reported, with low to moderate characteristics, generating gray ash columns that reach an approximate height of 4,400 to 4,600 meters (14,436-15,092 feet), traveling 13 kilometers to the east. West and South West. Incandescent pulsations at an approximate height of 100 to 500 meters above the crater cause weak to moderate avalanches on the crater contour. The explosions are accompanied by low to moderate rumbling with weak shock waves. Ash falls have occurred on Panimaché, Morelia, Santa Sofia, Palo Verde area, Sangre de Cristo, El Porvenir, among others.
Source : Insivumeh
Sheveluch , Kamchatka :
56.64 N, 161.32 E;
Elevation 10768 ft (3283 m), the dome elevation ~8200 ft (2500 m)
Aviation Colour Code is ORANGE
Explosive-extrusive eruption of the volcano continues. Ash explosions up to 32,800-49,200 ft (10-15 km) a.s.l. could occur at any time. Ongoing activity could affect international and low-flying aircraft.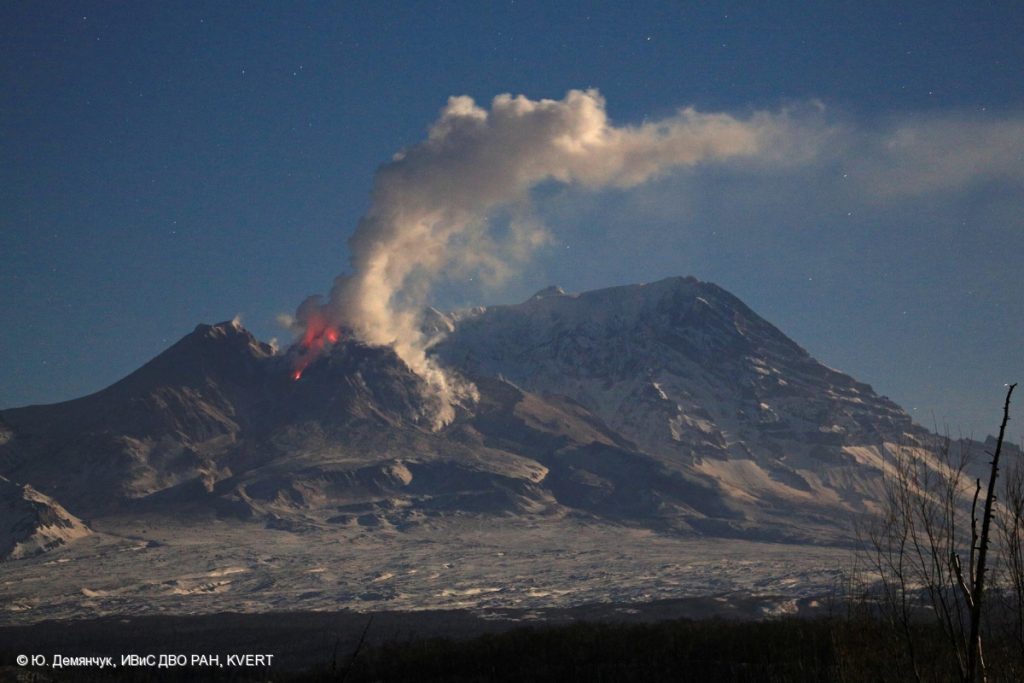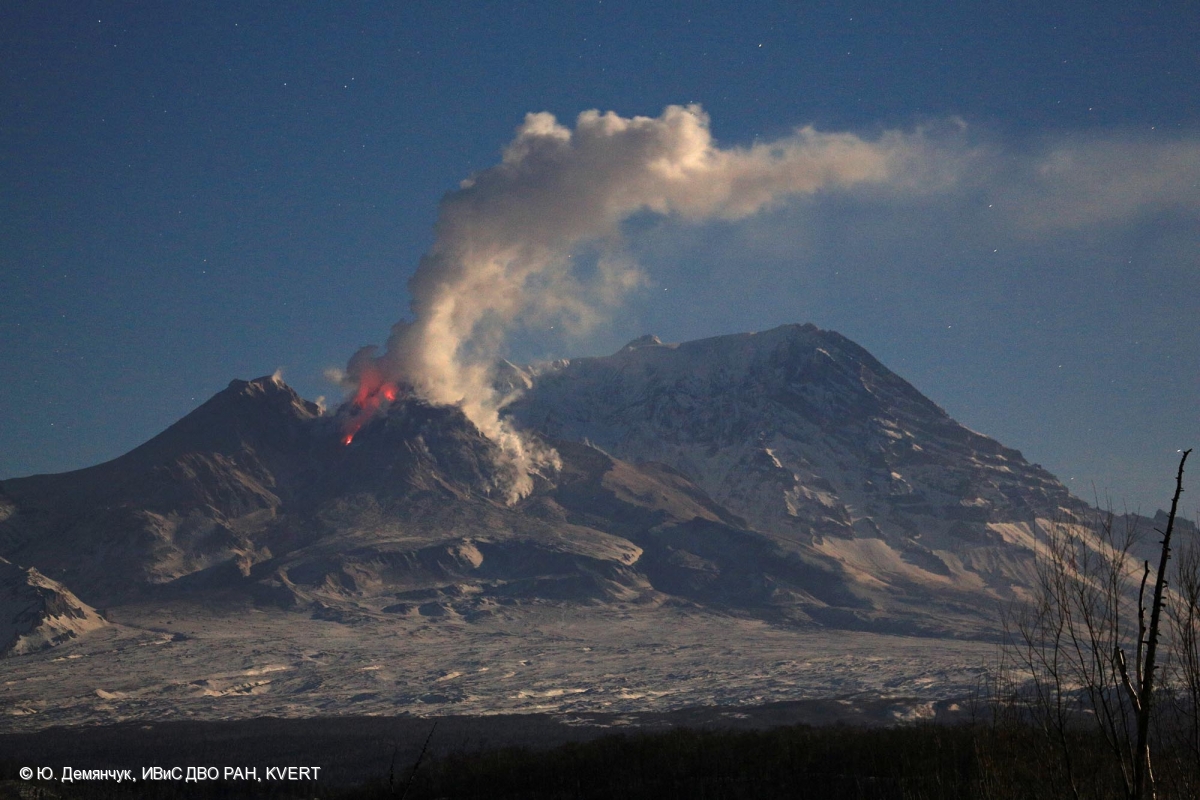 A growth of the lava dome continues (a viscous lava flow reveal in the northern its part), strong fumarole activity, ash explosions, hot avalanches and an incandescence of the dome blocks and hot avalanches accompany this process. According to satellite data by KVERT, a thermal anomaly over the volcano was noting on 20-22 and 25 October; the volcano was obscured by clouds in the other days of week.
Source : Kvert
Photo : Yu Demyanchuck , IVS FEB RAS , KVERT
Bárðarbunga , Iceland :
Around 870 earthquakes were detected last week by the national seismic network of the Icelandic Meteorological Office. An earthquake swarm started NE of the town Selfoss on the evening of October 20th and there are still quite a few earthquakes that need to be checked.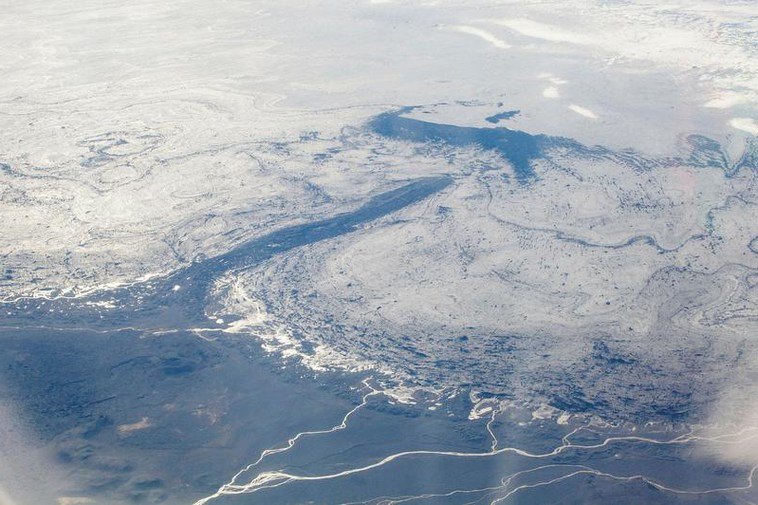 The largest earthquake of last week was a part of the swarm and occurred on October 20th at 21:51. It was of magnitude M4.1. On October 18th, there was an earthquake by Grimsey island of magnitude M3.6. Three earthquakes were detected in Hekla and two in Eyjafjallajokull. Finally, 4 events were located under the Bárðarbunga, on October 26th and 27th, from M 2.8 to M 4.7.
Source : IMO