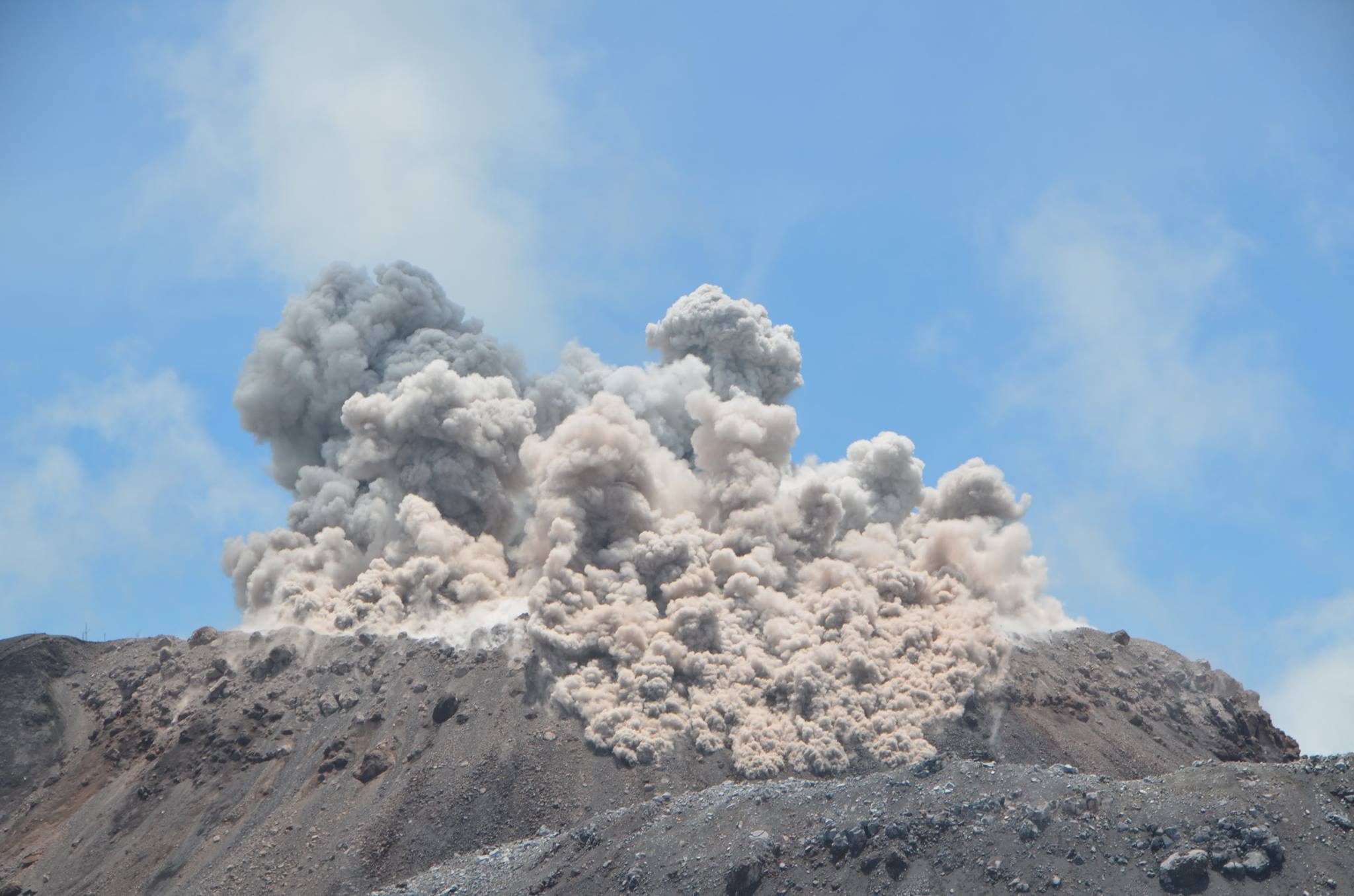 October 27 , 2017.
Cleveland , Alaska :
52°49'20 » N 169°56'42 » W,
Summit Elevation 5676 ft (1730 m)
Current Volcano Alert Level: WATCH
Current Aviation Color Code: ORANGE
Unrest at Cleveland volcano continues. Satellite observations indicate that the current lava dome in the crater has continued to grow. No significant activity was observed in mostly cloudy web camera views. No significant activity related to lava effusion observed in seismic data and no explosive activity detected in infrasound data over the past day.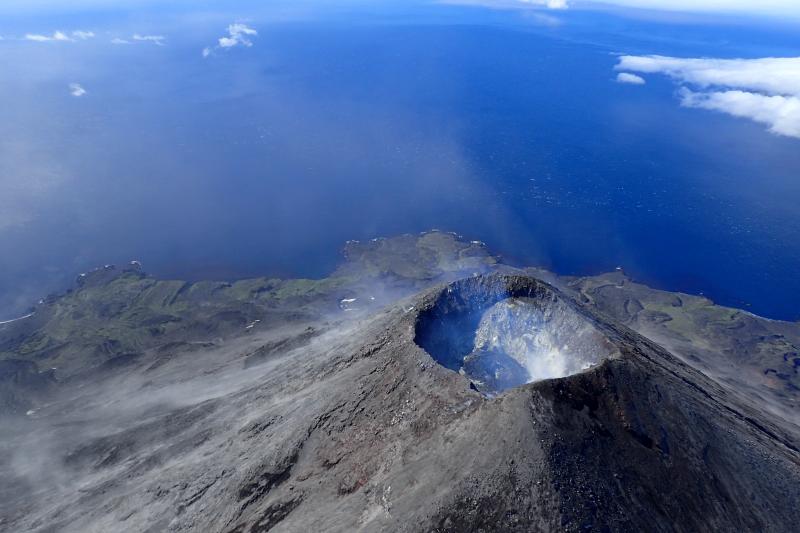 Lava domes that have been erupted since 2001 have all been destroyed by explosive activity within weeks to months after lava effusion. These explosions typically produce relatively small volcanic ash clouds that dissipate within hours, however more significant ash emissions are possible. There is no way to predict how long this lava dome will grow, or when it might be destroyed by an explosion.
Cleveland volcano is monitored with a limited real-time seismic network, which inhibits AVO's ability to detect precursory unrest that may lead to an explosive eruption. Rapid detection of an ash-producing eruption may be possible using a combination of seismic, infrasound, lightning, and satellite data.
Source : AVO
Cascades  Range , United-States :
Current Volcano Alert Level: NORMAL
Current Aviation Color Code: GREEN
Activity Update: All volcanoes in the Cascade Range of Oregon and Washington are at normal background levels of activity. These include Mount Baker, Glacier Peak, Mount Rainier, Mount St. Helens ( photo), and Mount Adams in Washington State; and Mount Hood, Mount Jefferson, Three Sisters, Newberry, and Crater Lake in Oregon.
Recent Observations: Monitoring systems show that activity at Cascade Range volcanoes remained at background levels throughout the week. Over the past week, small earthquakes were located at Mount St. Helens and Mount Hood. CVO field engineers are working to install a new seismic station west of Mount Adams that will improve our ability to detect and locate small earthquakes there and in the Indian Heaven Volcanic Field area.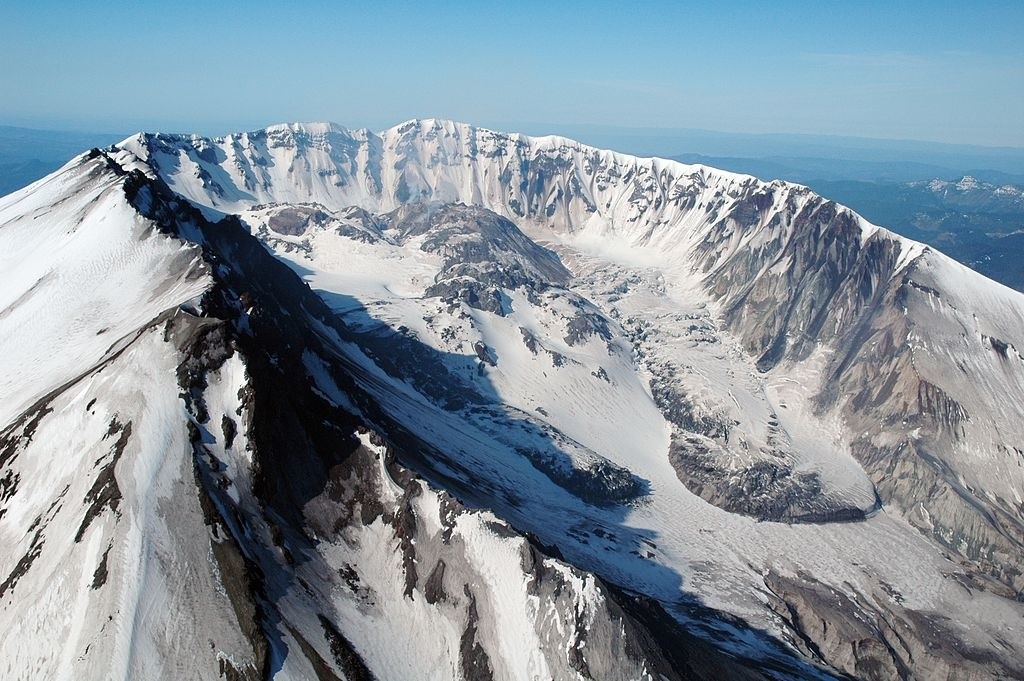 The National weather service is forecasting heavy rain and high freezing levels for the next several days. People recreating in valley bottoms of streams that head on high Cascade volcanoes should be aware that swiftly moving debris flows can be generated by these conditions and be vigilant for sudden changes in stream flow and loud roaring sounds that can signal the approach of a debris flow, and be prepared to move to higher ground.
The U.S. Geological Survey and Pacific Northwest Seismic Network (PNSN) continue to monitor these volcanoes closely and will issue additional updates and changes in alert level as warranted.
Source : CVO
Ibu , Indonesia :
Level II Activity Level (WASPADA). G. IBU (1340 m above sea level) is erupting continuously. Visually from yesterday until this morning, the volcano was clear until the arrival of the mist. The height of the observed eruptive / emission column was 300-600 m above the top of the volcano , white and gray-blue, of dense thickness and medium-low pressure. The wind was blowing eastward.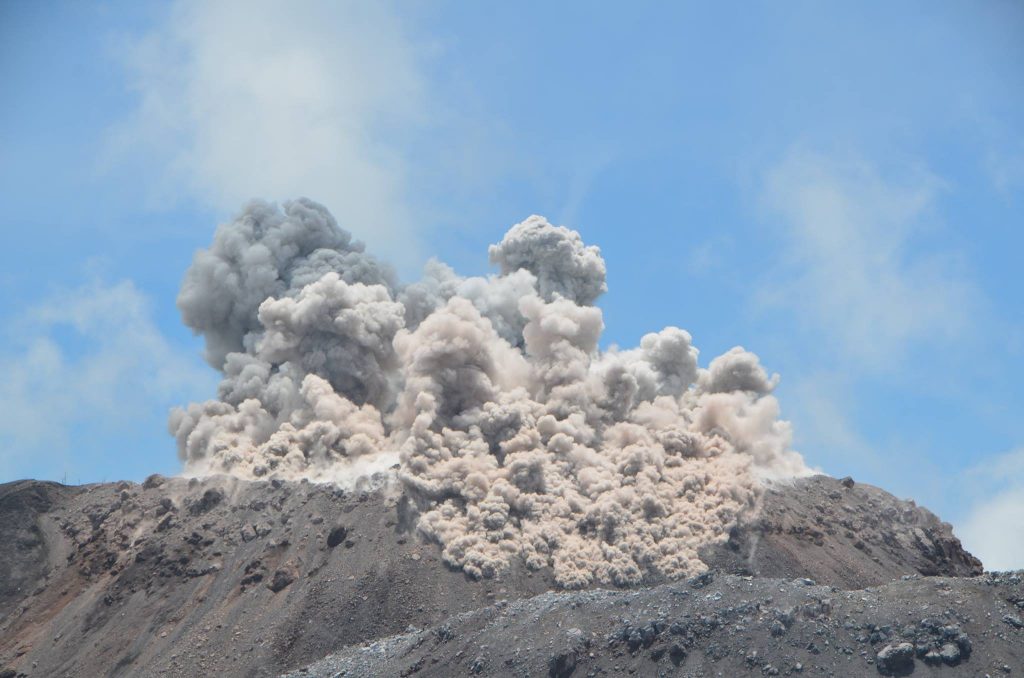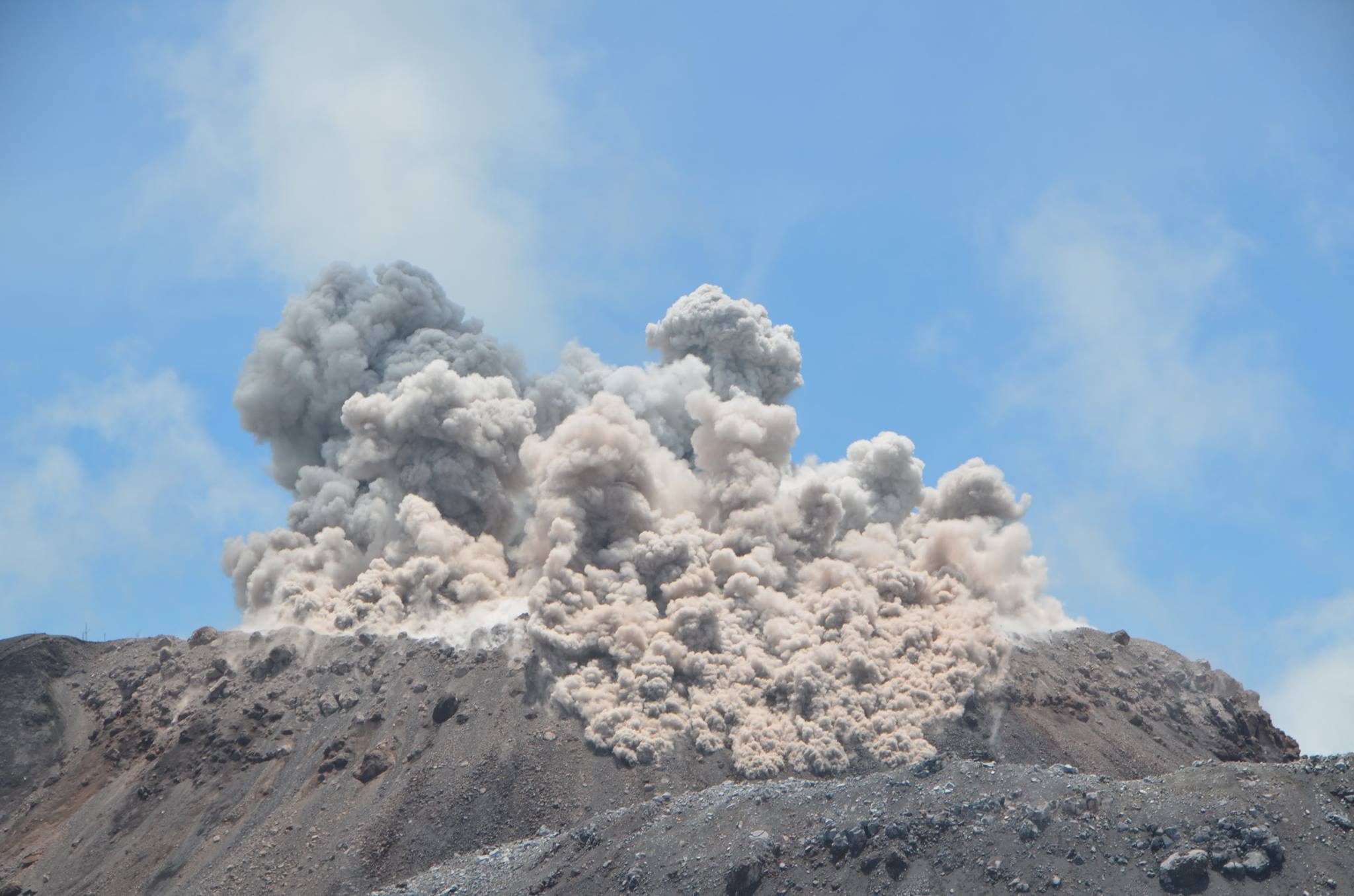 The seismographic recordings of October 25, 2017 recorded:
92 Eruption / Emissions
78 exhalations
32 Harmonic Tremors
1 deep tectonic event
recommendations:
Communities around G. Ibu and visitors / tourists should not climb and approach within 2 km of the crater, and consider the sectoral expansion of 3.5 km to the northern opening of the crater active of G. Ibu.
Source : VSI
Photo : S. Chermette ( 80 jours voyage)
Cumbal , Colombia :
Subject: Cumbal Volcano Activity Bulletin.
The level of activity of the volcano is maintained at the level:
YELLOW LEVEL (III): CHANGES IN THE CONDUCT OF VOLCANIC ACTIVITY
Following the activity of the CUMBAL VOLCANIC COMPLEX, the COLOMBIAN GEOLOGICAL SERVICE informs that:
During the period from October 17 to 23, 2017, the seismic activity decreased compared to the previous week, from 330 to 168 events. It is noted the predominance of earthquakes associated with fluid movements of transient sources. The events associated with rock fracturing were dispersed in the volcanic complex zone at depths of less than 6 km from the summit (4700 m) and with a maximum local magnitude of M 0.4 on the scale. of Richter.
On October 19, it was possible to observe the emissions of gas from the El Verde fumarole field located to the north-east of the volcanic complex, with white emission columns, low height and direction of dispersion variable by the action the wind.
The COLOMBIAN GEOLOGICAL SERVICE is attentive to the evolution of the volcanic phenomenon and will continue to inform in a timely manner of the detected changes.
Source : Ingeominas
Photo : SGC