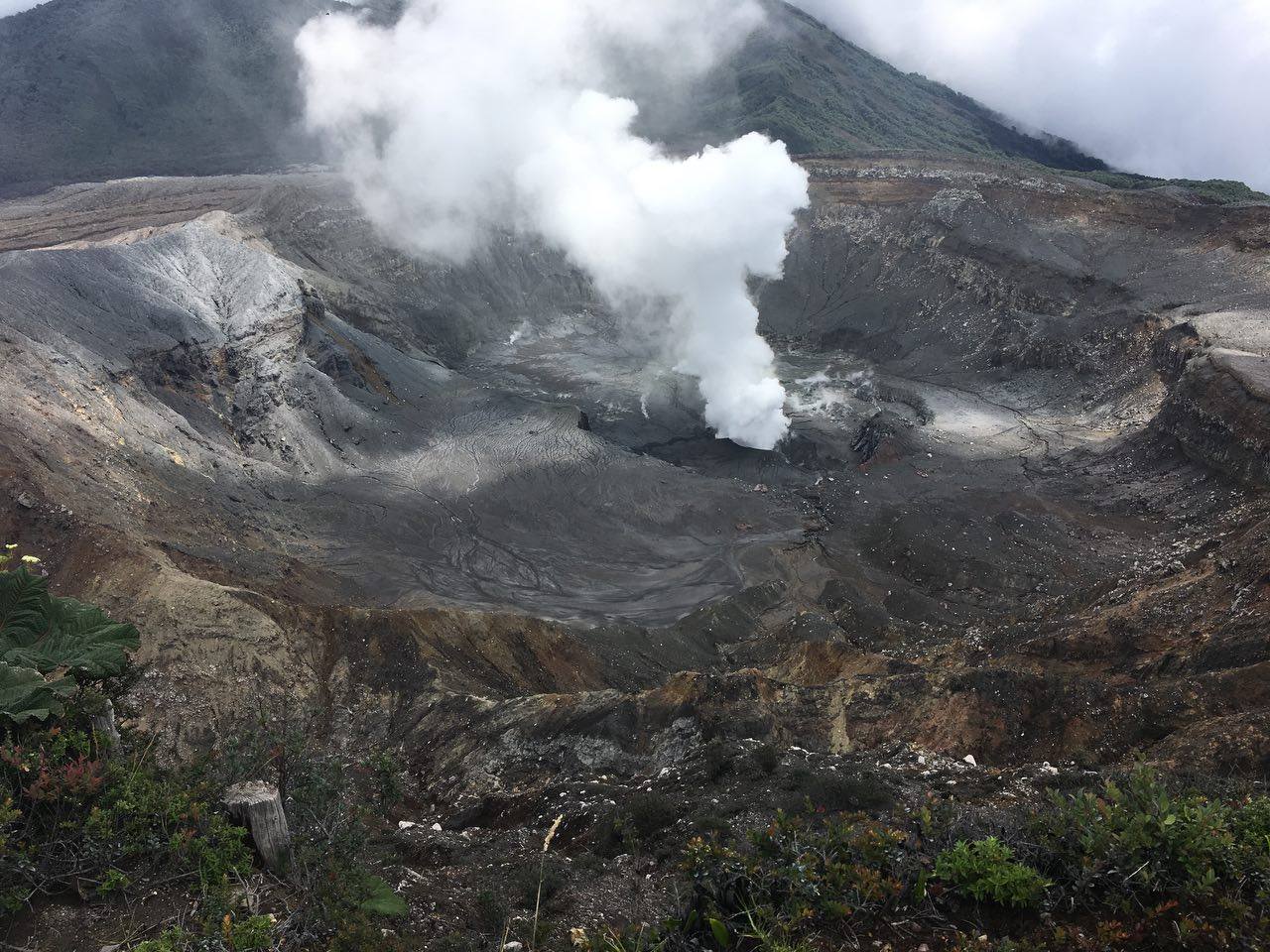 September 26 , 2017. EN. Agung , Nevados de Chillan , Cleveland , Sabancaya , Poas , Turrialba , Rincon de la Vieja .
September 26 , 2017.
 
Agung , Indonésia :
BNPB: No Expert In The World Can Predict Volcano Eruption .
25 SEPTEMBER 2017. Head of Data and Public Relations Information Center of National Disaster Management Agency (BNPB) Sutopo Purwo Nugroho said there is no way for Center of Volcanology and Geological Hazard Mitigation (PVMBG) and all volcanic expert in the world to predict exactly when a volcano would erupt.
"Not even PVMBG and world's expert can predict an eruption," tweeted Nugroho on his Twitter account @Sutopo_BNPB, on Monday (9/25/2017). Nugroho tweeted the statement as there are numerous false information predicting that Mount Agung will soon erupt being circulated on the internet.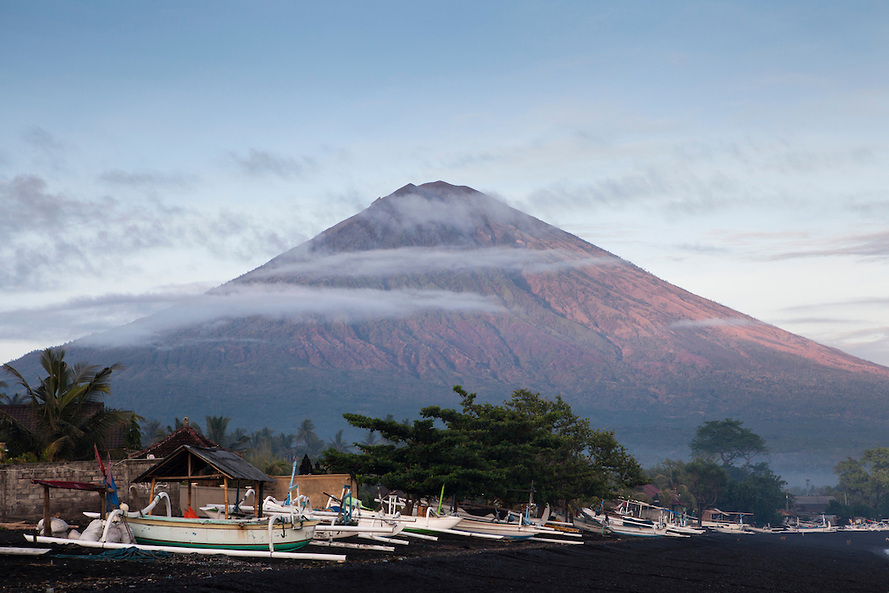 « People are urged not to believe and spread misleading news. The eruption of a volcano is unpredictable. Let's fight against hoax, » Sutopo appealed in his tweet.
The VSI for its side indicates that:
On September 26, 2017 from 00:00 to 06:00, 74 shallow volcanic earthquakes (VB), 86 volcanic earthquakes (VA) and 5 local tectonic earthquakes (TL) were recorded.
Source : NEWS NETRAL, VSI
Nevados de Chillan , Chile :
During this period, 1511 seismic events were recorded, of which 89 were classified as volcano tectonic events (VT) in relation to fracturing processes of rigid materials with maximum local magnitudes (ML) of 2.6. The largest magnitude earthquake was located 5.8km south-south-east of the active crater at a depth of 4.7km. Similarly, there were 1422 earthquakes associated with fluid dynamics inside the earthquake, volcanic edifice, classified as long-term (LP) events with reduced displacement values ​​(DRc) of 243.9 cm2
From September 1st to 20th, a total of forty-three (43) explosions were recorded intermittently, continuing with the explosive phase that this volcano presents since the beginning of 2016.
The images obtained through the cameras installed near the volcanic complex showed explosions around the currently active craters, the largest of which was recorded on 5 September, and reached a maximum height of 2000 meters.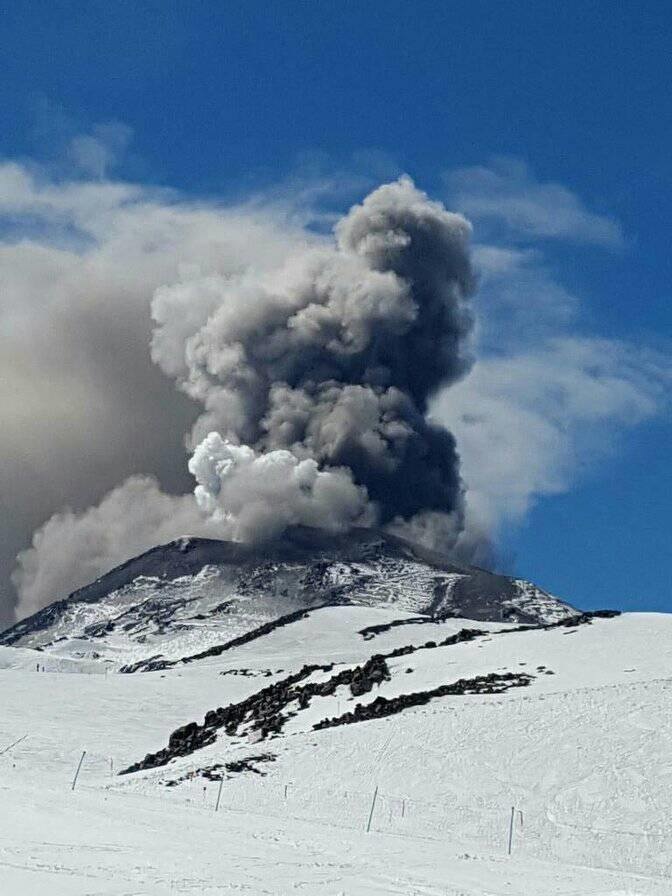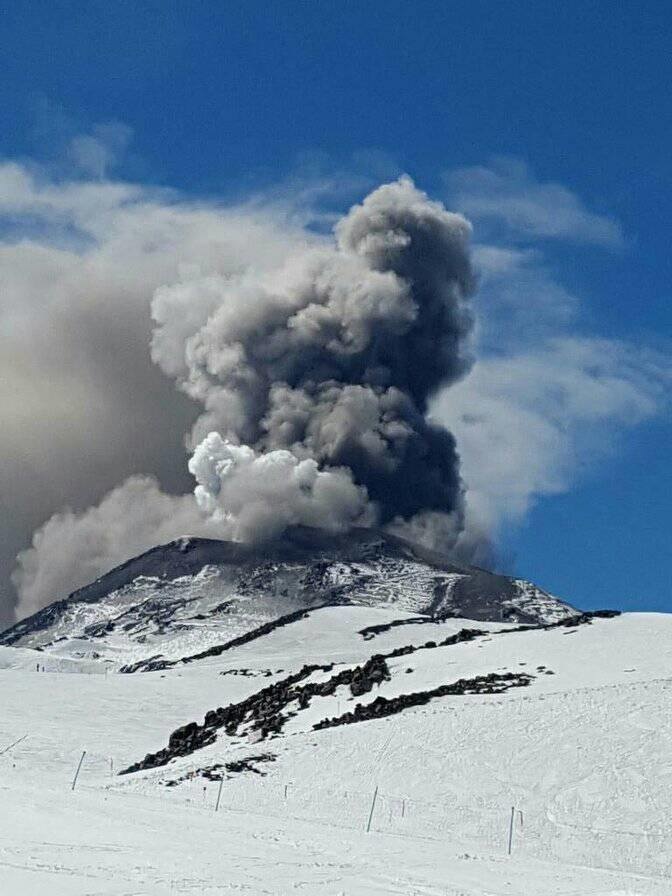 According to data obtained from four (4) GNSS stations, which measure the deformation of the volcano surface, no significant variation was observed. The lengths of control lines that cross the active craters showed variations of less than 0.1 cm, suggesting that there are no significant changes in the volcanic building.
No emission of sulfur dioxide (S02) into the atmosphere has been reported in the volcano sector, according to data published by the Ozone Monitoring Instrument (OMI) (http: //so2.gsfc .nasa.gov /) and the National Environmental Information and Data Satellite Service (NESDIS) (http://satepsanoine.nesdis.noaa.gov).
No thermal alerts were reported in the area associated with the volcano , based on the data processed by the Infrared Observation (MIROVA) (http://www.mirovaweb.it/) and thermal monitoring in real time of the Global Hot-Spots (MODVOLC) (http://modis.higp.hawaii.edu/).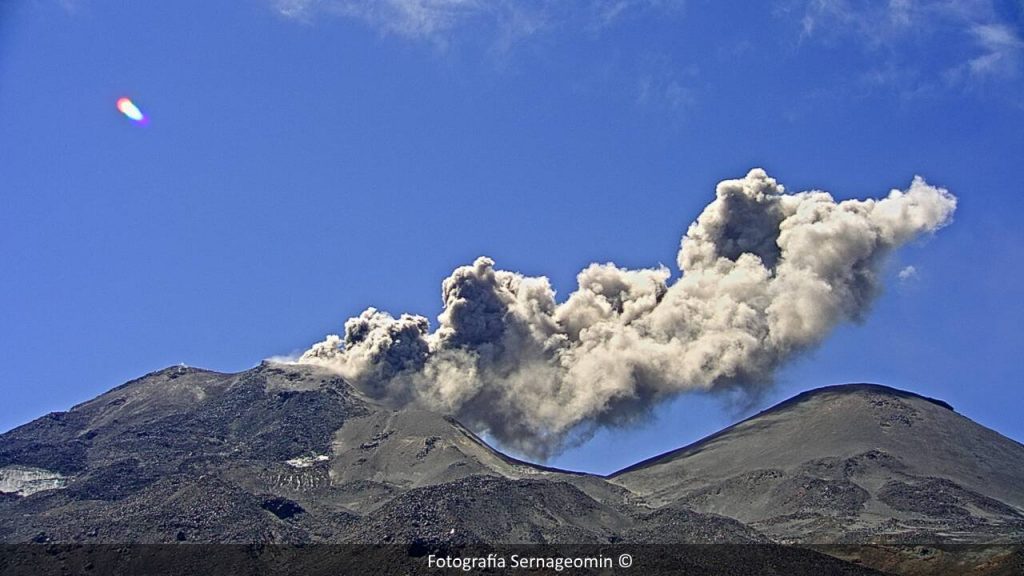 During the first 20 days of September, an explosive activity of pulsatile character was recorded, which emitted gases and particulate matter, with maximum altitudes of 2000 m above the crater. Monitoring station records suggest the degassing of a small ascending magma body, interfering as a source of heat, directly or indirectly, with the superficial hydrothermal system, resulting in material emission in a pulsating manner on the surface. In the current scenario it is possible that this pattern continues with the generation of similar or higher explosions  . For all this, the level of volcanic alert is maintained at the level: Amarillo, changes in the behavior of volcanic activity.
Observations:
It is recommended to restrict access to a volcanic hazard zone of a radius of 3 km around the currently active craters.
Source : Sernageomin
Photo : Volcanes de Chiles, sernageomin
Cleveland , Alaska :
AVO/USGS Volcanic Activity Notice
Current Volcano Alert Level: WATCH
Current Aviation Color Code: ORANGE
Issued: Monday, September 25, 2017, 6:15 PM AKDT
Source: Alaska Volcano Observatory
Location: N 52 deg 49 min W 169 deg 56 min
Elevation: 5676 ft (1730 m)
Area: Aleutians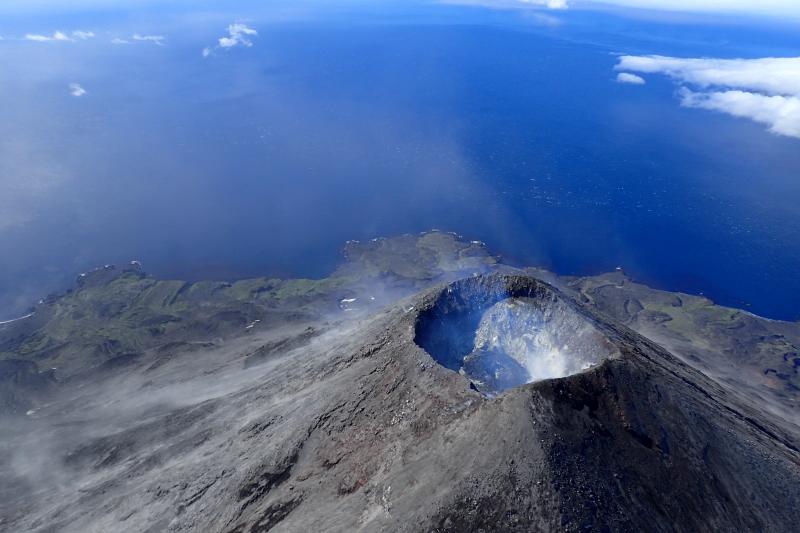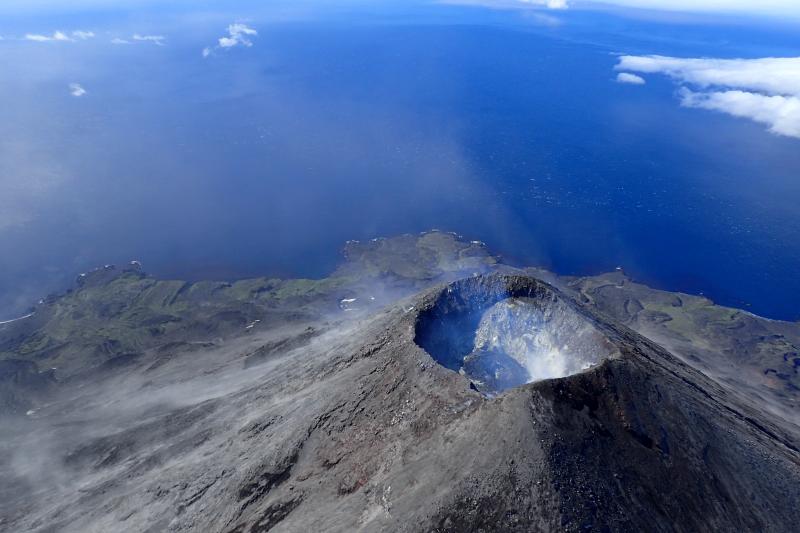 Volcanic Activity Summary:
A moderate, 2-minute-long eruption occurred at Cleveland Volcano beginning at 17:47 September 25 AKDT (01:47 September 26 UTC). The explosion was detected by seismic and infrasound (air pressure) sensors. Nothing has been observed in satellite data so far. We are keeping the Aviation Color Code/Alert Level at ORANGE/WATCH.
Recent Observations:
[Volcanic cloud height] Unknown
[Other volcanic cloud information] Unknown
Remarks: Cleveland volcano is not monitored with a full real-time seismic network and this inhibits AVO's ability to detect unrest that may lead to future activity. We are able to detect explosive activity using infrasound and limited seismic instruments on the island.
Source : AVO
Sabancaya , Peru :
Explosive activity averaged 45 explosions / day, higher than in the previous period. Earthquakes associated with fluid movement (long period) have slightly increased in number, while earthquakes associated with the rise of magma (hybrids) and ash emissions (Tremor) maintain a level of activity similar to the one observed in the previous period.


Eruptive gas and ash columns increased from the previous week, reaching a maximum height of about 3500 m above the crater. The dispersal of these materials occurred in a radius greater than 40 km, mainly in the east and south-east direction. 
Monitoring of deformation at the GNSS SBSE station during the last week showed no significant change. 
On September 21, the volcanic gas stream (SO2) recorded a maximum value of 1566 tons / day. 
The Mirova satellite system detected 7 thermal anomalies, with values ​​of VRP (irradiated volcanic energy) between 1 and 71 MW.
Eruptive activity increased slightly. This type of behavior can continue over the next few days.
Source : IGP
Poas , Turrialba , Rincon de la Vieja , Costa Rica :
Activity report of the Poás, Turrialba and Rincon de la Vieja volcanoes. 24 September 2017.
Poas Volcano.
The Poas continues with a permanent emanation of water vapor, magmatic gases and aerosols. The plume rises more than 500 meters from the bottom of the crater and is dispersed by winds mainly north and north-east of the active crater. As for seismic activity, it remains at very low levels similar to those of the last days.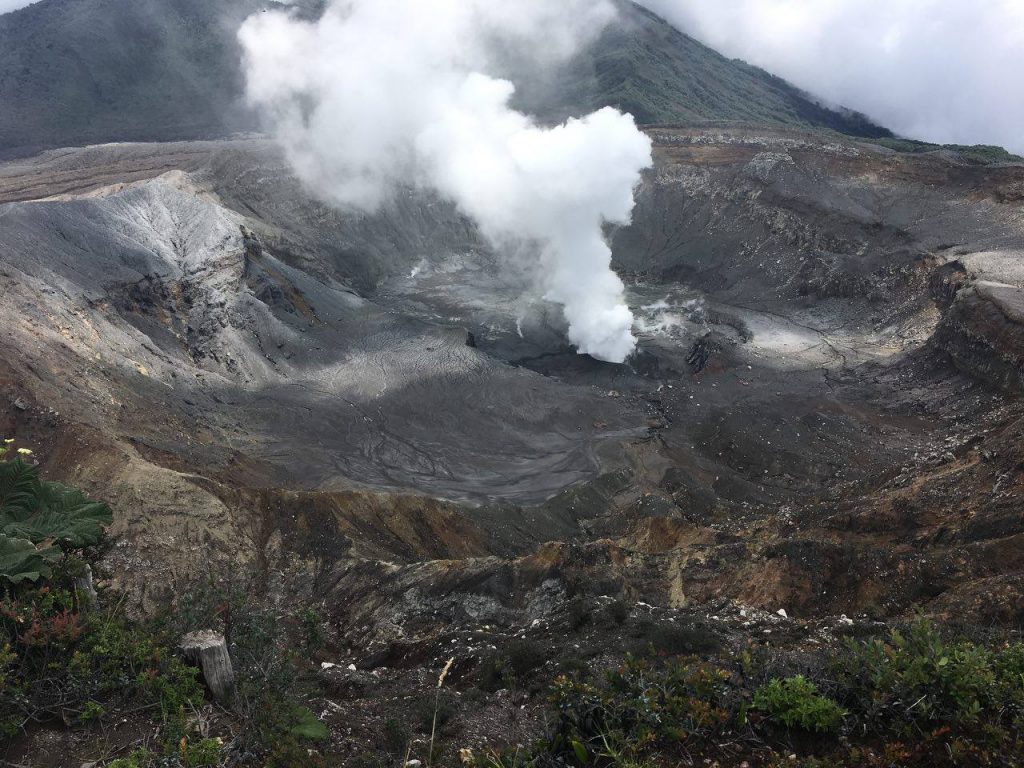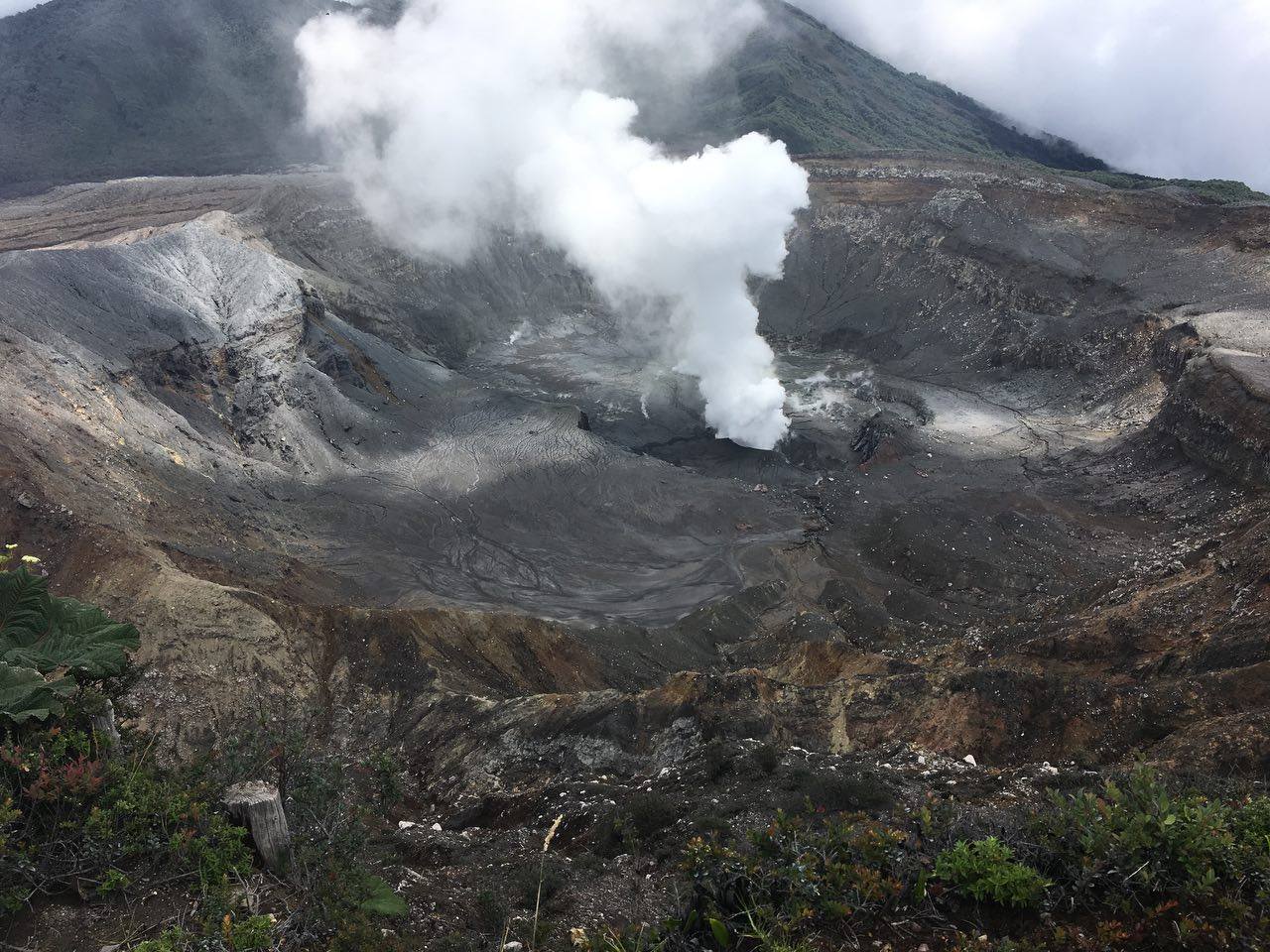 Turrialba Volcano.
The Turrialba volcano continues with permanent degassing of water vapor, magmatic gases and aerosols. Relatively small quantities of ash were sporadically released for short periods, rising about 500 to 1000 meters above the active crater. Seismic activity remained low with a tremor of very low amplitude and sporadic LP-type earthquakes of low intensity. According to the weather station of the IMN, the wind direction is in the north-west direction.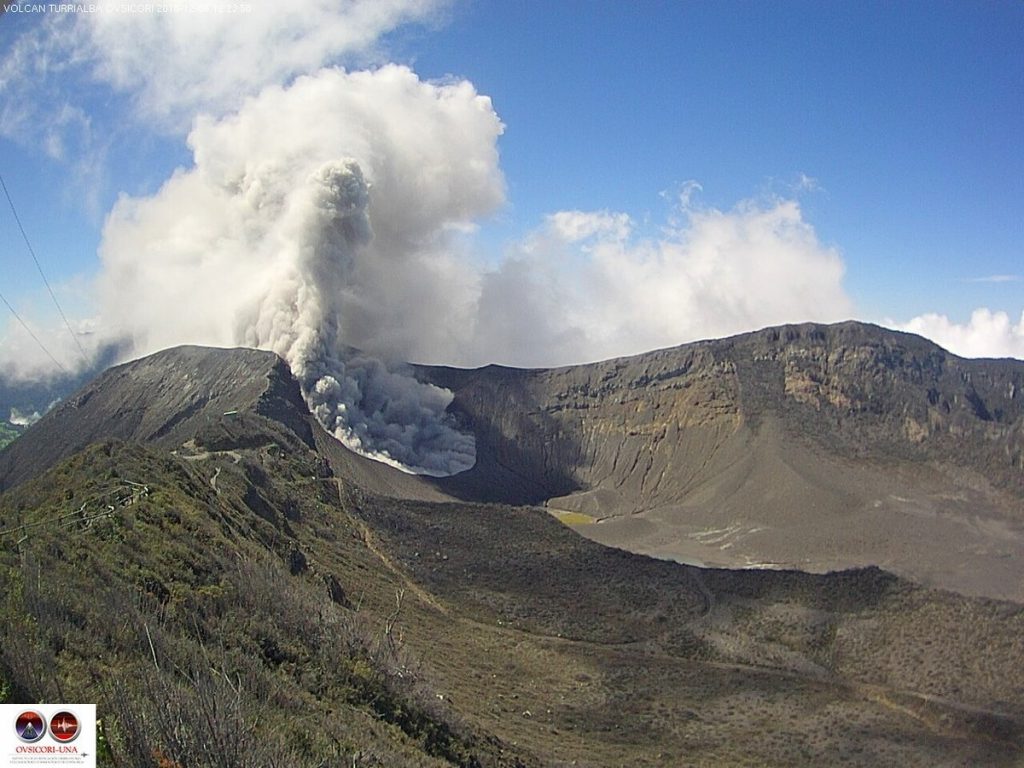 Rincón de la Vieja Volcano.
During the last 24 hours, the volcano has a tremor of very small amplitude, no other type of seismic activity is observed on the recordings.
On September 24, 2017, at 5:46 pm, a small phreatic eruption occurred. This has been observed by residents of the Upala areas.
The OVSICORI-UNA is vigilant on seismic and volcanic activity.
Source : Ovsicori.
Photo : Jean Paul Calvo