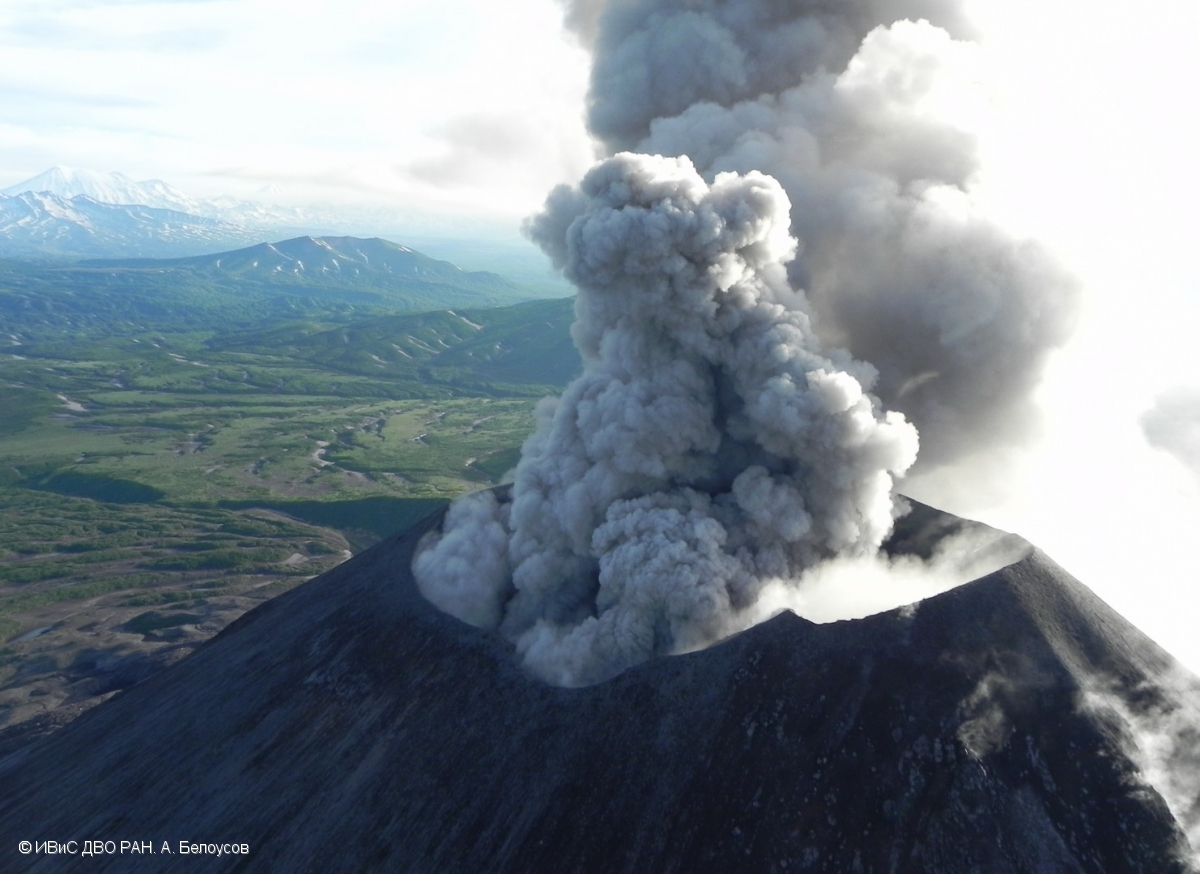 September 23 , 2017.  EN. Agung , Karymsky , Ambae , Rincon de la Vieja .
September 23 , 2017.
 
Agung , Bali , Indonésia :
Increased volcanic activity and tremor resulted in the status of the Gunung Agung in Karangasem Regency province on Bali Island being taken from Waspada (level 3) to Awas (level 4). This increase in status is carried out by the Geological Agency of PVMBG. This was transmitted by Sutopo Purwo Nugroho, head of the BNPB's information and public relations data, on Friday (22/9) in a statement.
Awas 4 is the highest level of volcano status. The Statute shall apply from 22/9/2017 at 20h30.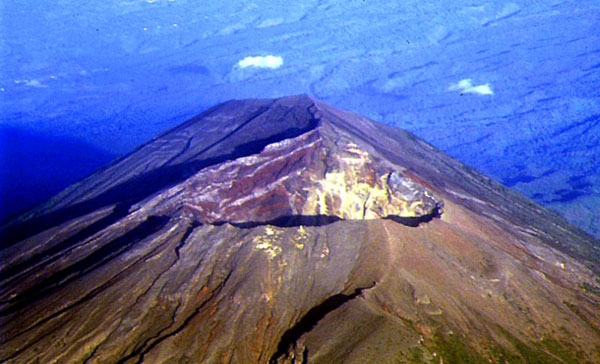 The recommendation of the PVMBG is that communities around Gunung Agung and climbers / visitors / tourists should not move, climb and camp within the area of ​​Mount Agung Crater and in all areas within a radius of 9 kilometers around the upper crater of G. Agung and is added a sectoral expansion to the North, Northeast, South-East and South-South-West up to 12 kilometers. Within this department, there should be no tourist or community activity.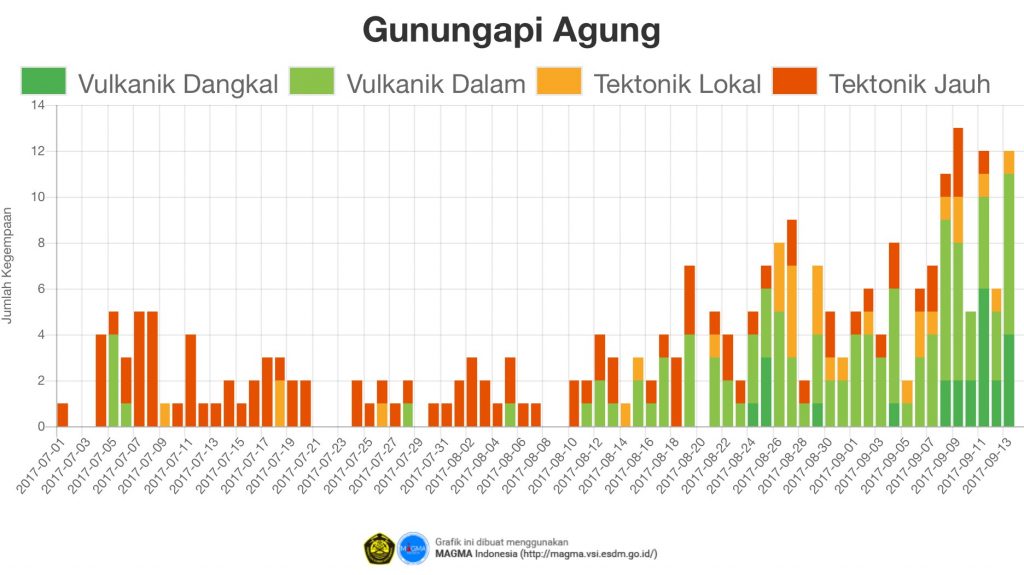 With the expansion of these dangerous areas, the number of refugees will increase. BNPB and BPBD will take steps to anticipate the eruption and treatment of refugees related to the elevation of Mount Agung status. The BNPB official and relevant officials have been in Bali to coordinate with the Governor of Bali and the Bupati to provide assistance to the local government.
The logistics and equipment support was immediately sent to the evacuation points. Coordination meetings between ministries, institutions and other elements are imminent.
People are encouraged to be calm. So far Mount Agung has not erupted. Surveillance has intensified. (Rindra Devita / balipost).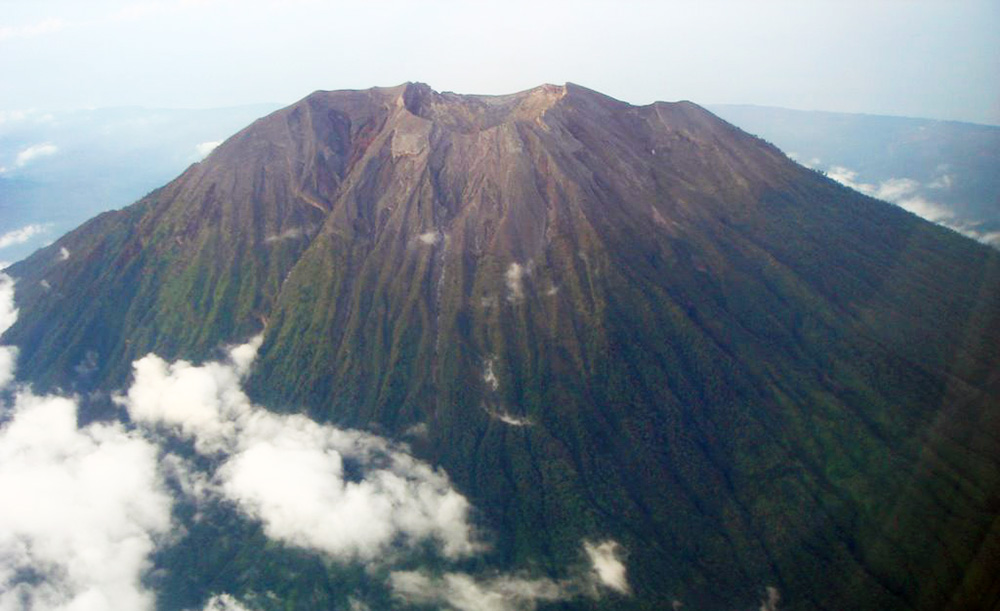 The increase in seismicity continues considerably. From yesterday to today, the volcano, visually is clearly visible. A thin, white smoke from the crater was observed at a height of 50 m above the peak. As a result of the recording of the seismograph on 19 September 2017, 427 volcanic earthquakes (VA), 20 shallow volcanic earthquakes (VB) and 11 local tectonic earthquakes were recorded. On 20 September 2017, 563 volcanic earthquakes (VA) and 8 shallow volcanic earthquakes (VB) were recorded. On 23 September 2017 from 00:00 WITA until 06:00 WITA there were recorded 16 shallow volcanic earthquakes (VB), 72 volcanic tremors (VA), 6 local tectonic earthquakes (TL).
VONA: The YELLOW color code was issued, published on September 22, 2017 at 08:45 WITA, linked to the increase of the very important volcanic seismic activity. Erupting and ash materials were not observed.
Source : Balipost, VSI.
Photo : Summitpost.
Karymsky , Kamchatka :
VOLCANO OBSERVATORY NOTICE FOR AVIATION (VONA)
Issued:20170922/2355Z
Volcano:Karymsky (CAVW #300130)
Current Aviation Color Code:ORANGE
Previous Aviation Color Code:orange
Source:KVERT
Notice Number:2017-239
Volcano Location:N 54 deg 2 min E 159 deg 26 min
Area:Kamchatka, Russia
Summit Elevation:4874.08 ft (1486 m)
Volcanic Activity Summary:
A moderate activity of the volcano continues. According to visual data, a moderate ash explosions sent ash up to 2 km a.s.l., ash plume drift to the south-east from the volcano.
A moderate activity of the volcano continues. Ash explosions up to 16,400-19,700 ft (5-6 km) a.s.l. could occur at any time. Ongoing activity could affect low-flying aircraft.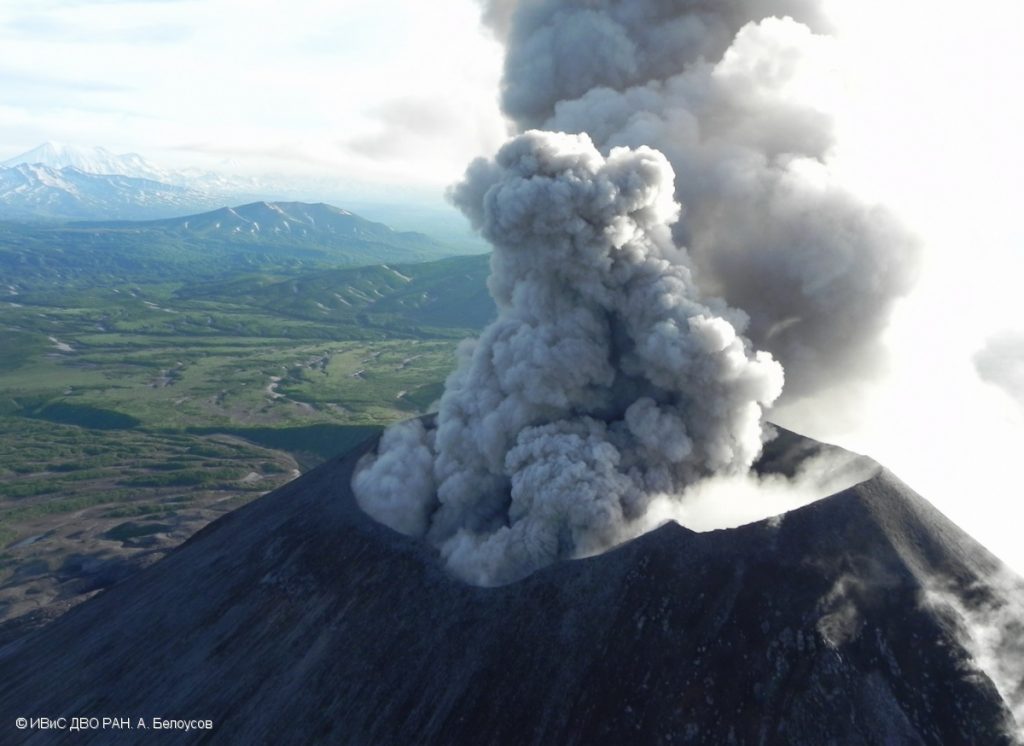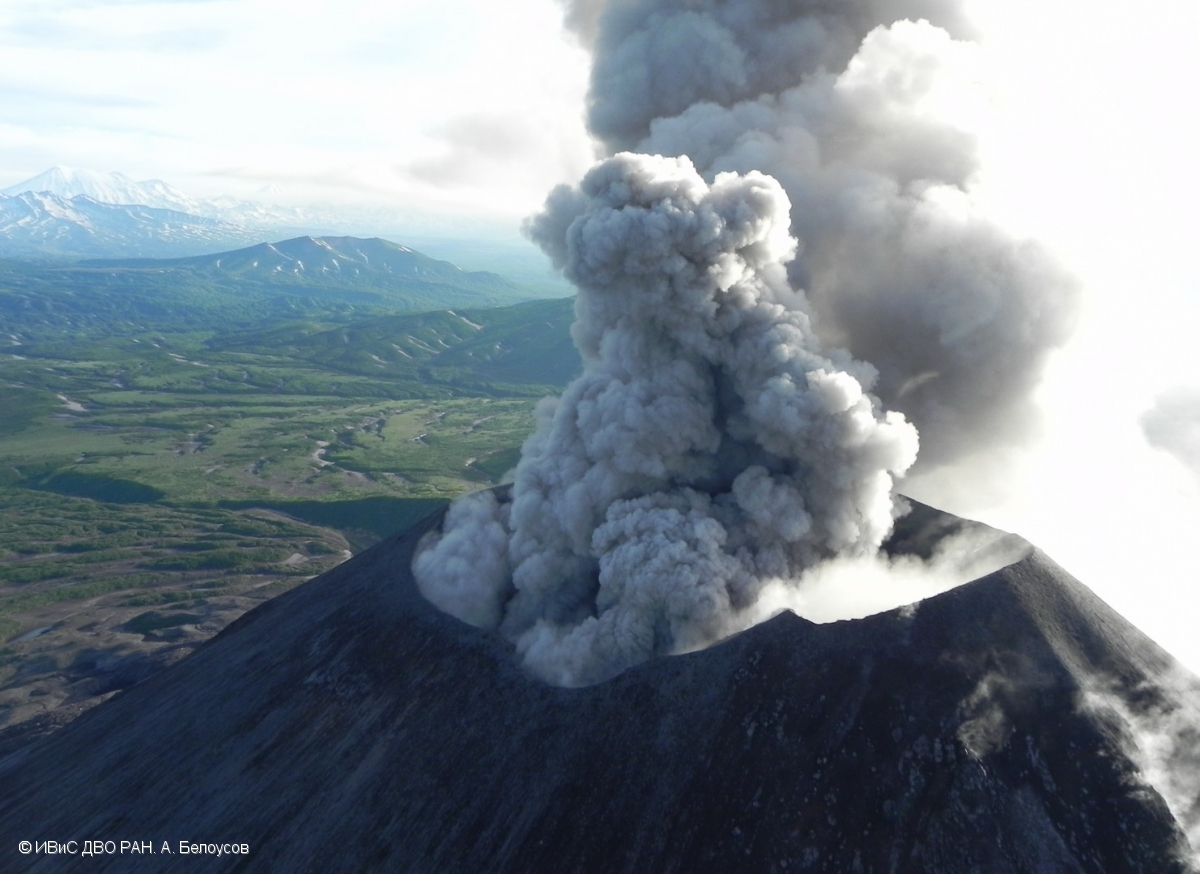 Volcanic cloud height:
6560 ft (2000 m) AMSL Time and method of ash plume/cloud height determination: 20170922/2230Z – Visual data
Other volcanic cloud information:
Distance of ash plume/cloud of the volcano: 9 mi (15 km)
Direction of drift of ash plume/cloud of the volcano: SE
Time and method of ash plume/cloud determination: 20170922/2230Z – Visual data
Source : Kvert
Photo : A. Belousov, IVS FEB RAS ( 18/7/2017 ).
Ambae , Vanuatu :
Vanuatu prepares to evacuate 5000 as Ambae volcano erupts.
23 SEPTEMBER 2017. Authorities in Vanuatu were preparing to evacuate as many as 5000 people on Saturday, as a volcanic eruption on Ambae island continued to intensify.
The country's Geohazards Department on Saturday raised its alert from level three to four, what it classified as a « moderate eruption state. »
The volcano is one of the most active in the world, but its activity has steadily increased in the past couple of weeks, said Esline Garaeviti, the manager of the Geohazards Department. On Saturday, that increased further, with the volcano belching ash across much of the 400sqkm island.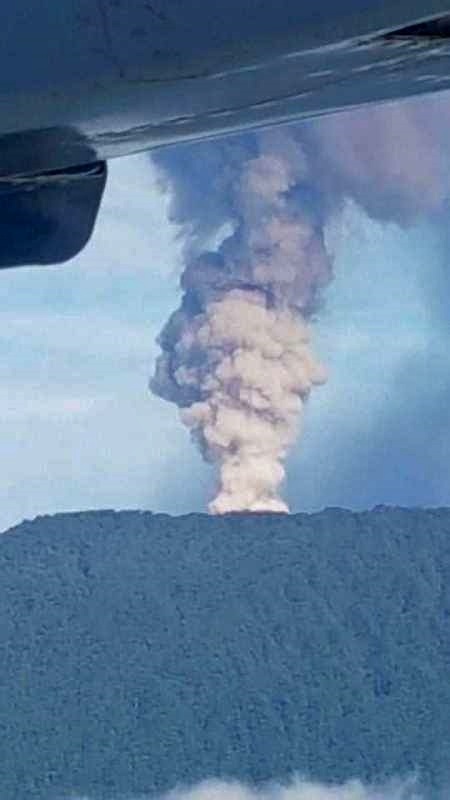 « In the early hours, around 3-4am, we noticed that the activity started to increase, followed by another eruptive phase, » said Ms Garaeviti. « So the ash plume from Ambae is still there now. The ash fall is expected all around the island. »
« The increased level of activity means increased area of risk, » she said. « There's more risk exposed to people on the island, that's why. It's a moderate state of activity. »
Ms Garaeviti stressed that the state of the eruption was only moderate, but there was every chance it could increase. However, authorities on the island, which sits between Santo and Pentecost about halfway up the archipelago, were swinging into action on Saturday.
Shadrack Welegtabit, the director of the Vanuatu National Disaster Management Office, said his officials weren't taking chances, and were preparing to start evacuating half of the island's 10,000 people from one side to the other.
« We are looking at moving people away from the south and north of the island, and moving them to the eastern and western part. We are working closely with the [Penama] Provincial Government on the ground arrangements, » said Mr Welegtabit.
« It will be a big operation. We are talking about roughly 5,000 people that we have to move, » he said. « Once all the ground arrangements is done in terms of preparing evacuation centres and stuff then we are looking at moving people. That is going to happen very soon. »
« There has been a lot of ash fall in recent weeks, but as of last night there was a small eruption and people could see fire for the first time on that volcano, » he said.
The last time there was a significant eruption on Ambae was in 2005, when a similar evacuation was carried out. It was as long as three months before people were able to return to their villages.
Both Ms Garaeviti and Mr Welegtabit said it was difficult to say whether the volcano's activity would intensify or start to settle down in coming days, but that every precaution was being taken.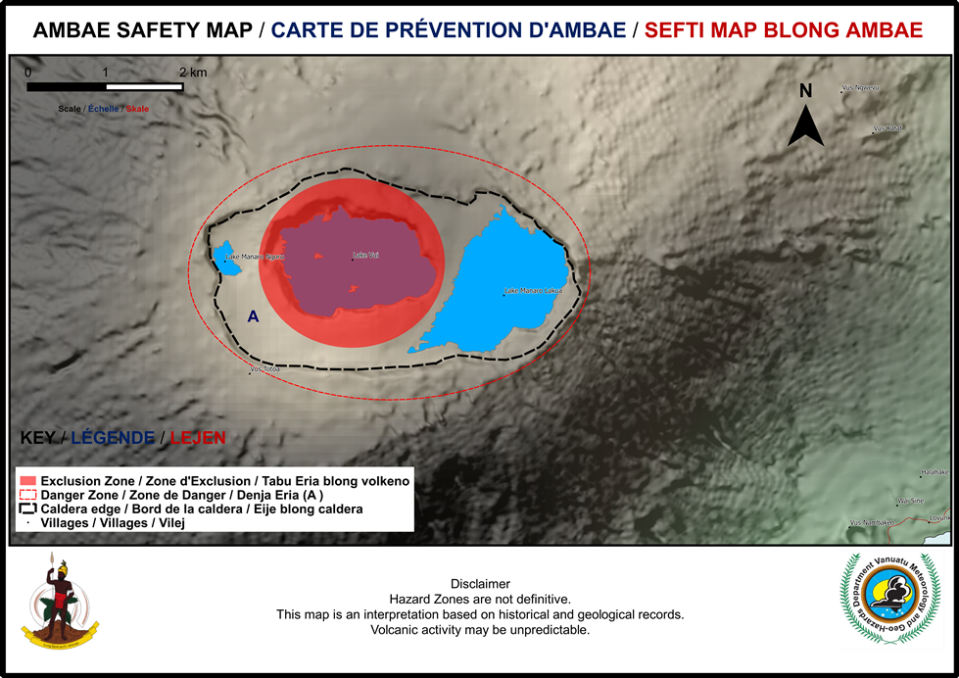 AMBAE VOLCANO ALERT BULLETIN No11 issued by the Vanuatu Meteorology and Geohazards Department (VMGD) on 23th September 2017 at 08:31AM :
Volcanic activity at Ambae is continuing to increase. The Alert Level for Ambae volcano is raised from Level 3 to Level 4.
This means that the Ambae volcano is in a moderate eruption state. At this Alert Level, the volcanic activity is likely to continue to increase or decrease to its normal level of unrest at any time. Danger is in the Red, Grey, Orange and White dotted Zones (See map ).
Source : RADIO NZ , Geohazard.
Photo : Extrème pursuit
Rincon de la Vieja , Costa Rica :
Rincón de la Vieja Volcano:
During the first few hours of September 21, two small water eruptions (at 1:53 and 5:20) were recorded in the Rincón de la Vieja hyperacid lake, in addition to several low frequency earthquakes and low amplitude volcanic tremors. (Bakkar Hindeleh, H. pers. Pers. OSIVAM-ICE).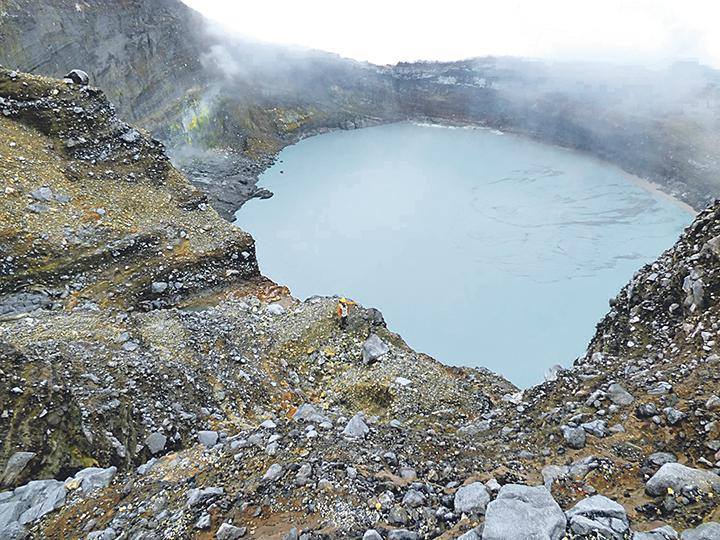 The materials did not go beyond the edge of the crater because of the low energy of the eruptions. In the last 24 hours, there have been few low frequency earthquakes and a very low amplitude volcanic bottom tremor.
Source : Ovsicori