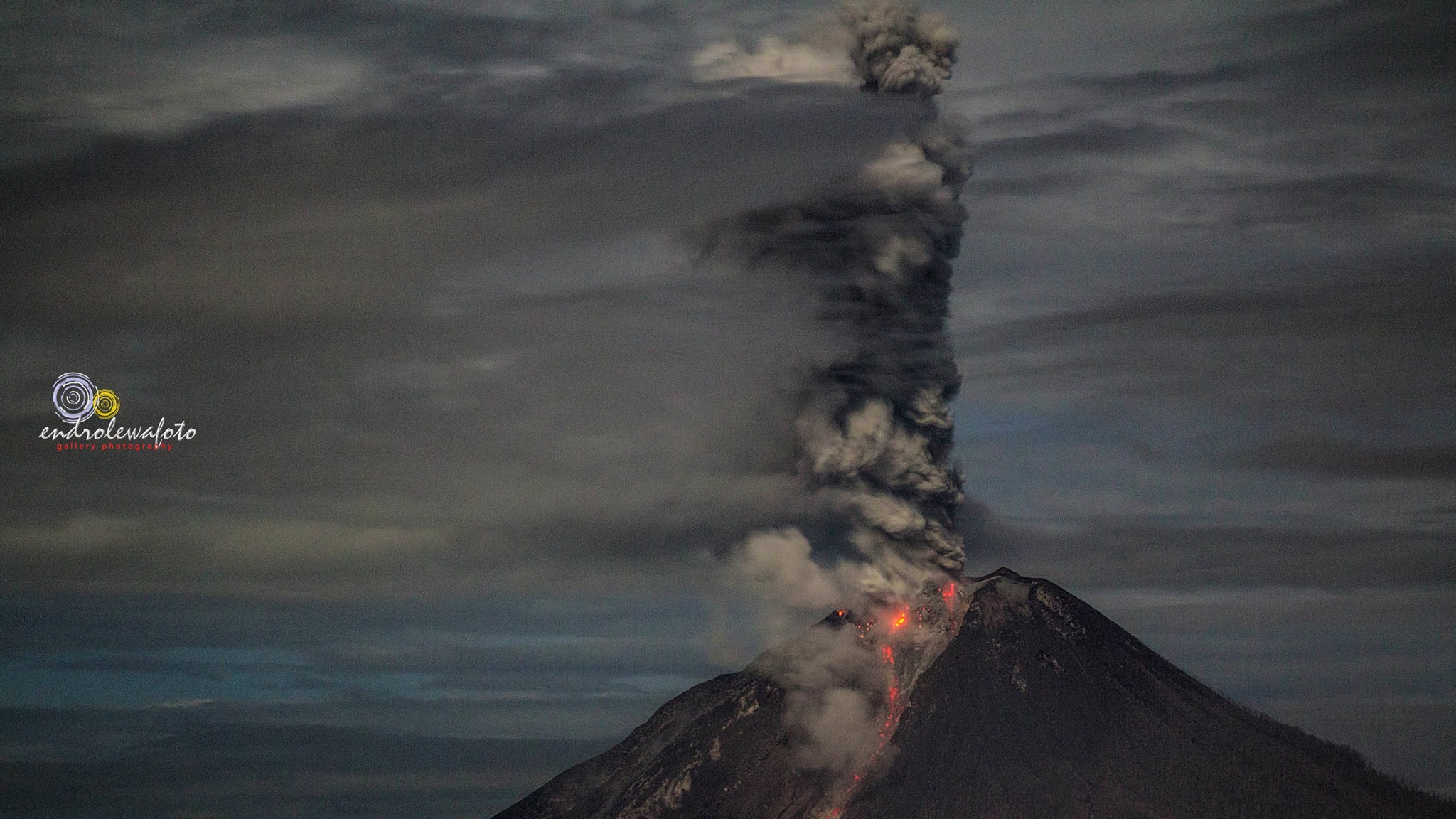 May 12 , 2017. EN. Sheveluch , Reventador , Sinabung , Poas / Turrialba .
May 12 , 2017.
Sheveluch , Kamchatka :
56.64 N, 161.32 E;
Elevation 10768 ft (3283 m),
the dome elevation ~8200 ft (2500 m)
Aviation Color Code is ORANGE
Explosive-extrusive eruption of the volcano continues. Ash explosions up to 26,200-32,800 ft (8-10 km) a.s.l. could occur at any time. Ongoing activity could affect international and low-flying aircraft.
A growth of the lava dome continues (a viscous lava flow reveal in the northern its part), strong fumarole activity, ash explosions, hot avalanches and an incandescence of the dome blocks and hot avalanches accompany this process. Satellite data by KVERT showed: explosions sent ash up to 10 km a.s.l. on 11 May, a large ash cloud continues to move to the north-west from the volcano; on 08 and 10 May small ash clouds drifted for about 90 km to the north-north-east and north-west from the volcano, respectively; a thermal anomaly was noting over the lava dome all week.
Source : Kvert
Photo :  Yu. Demyanchuk, IVS FEB RAS, KVERT , 28/10/2015
Reventador , Écuador :
Reventador Volcano Activity Bulletin, Thursday, May 11, 2017.
SUMMARY OF VOLCANIC ACTIVITY
The volcano maintains its strong activity. Yesterday afternoon several steam emissions were observed with a low ash content.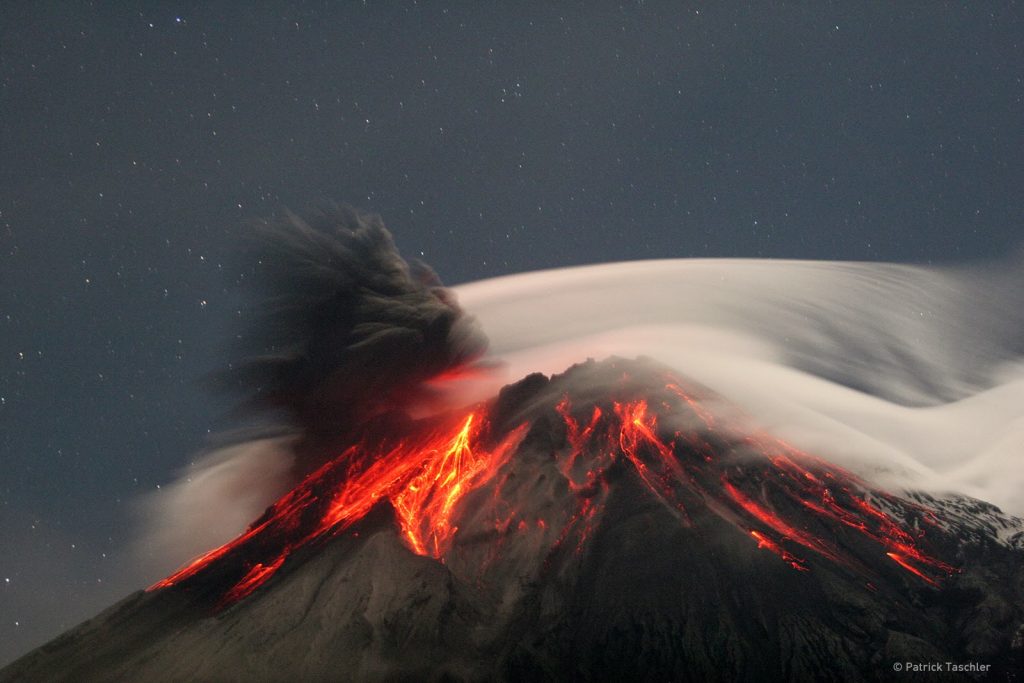 TECHNICAL APPENDIX AND OBSERVATIONS
Seismicity:
Since 11:00 am (TL) yesterday until 11:00 am (TL) today, it has been recorded: 2 episodes of tremor harmonic (TRA), 4 episode of tremor of emission (ERT), 25 events long period (LP) 43 explosions (EXP).
Emission and Ash Observations:
Yesterday afternoon several steam emissions were observed with a low ash content not exceeding 700 meters above the crater, which headed west.
Rains and lahars: There have been rains in the area of the volcano.
GENERAL INFORMATIONS
This report will be published on a daily basis at 12:00 (TL). In the case of an increase or change in the behavior of the volcano it will be immediately published a special report.
Source : IGEPN
Photo : Patrick Taschler
Sinabung , Indonésia :
Volcano Observatory Notice for Aviation (VONA):
Last Issued: 2017 05 12 / 0143Z
Current Aviation Color Code: ORANGE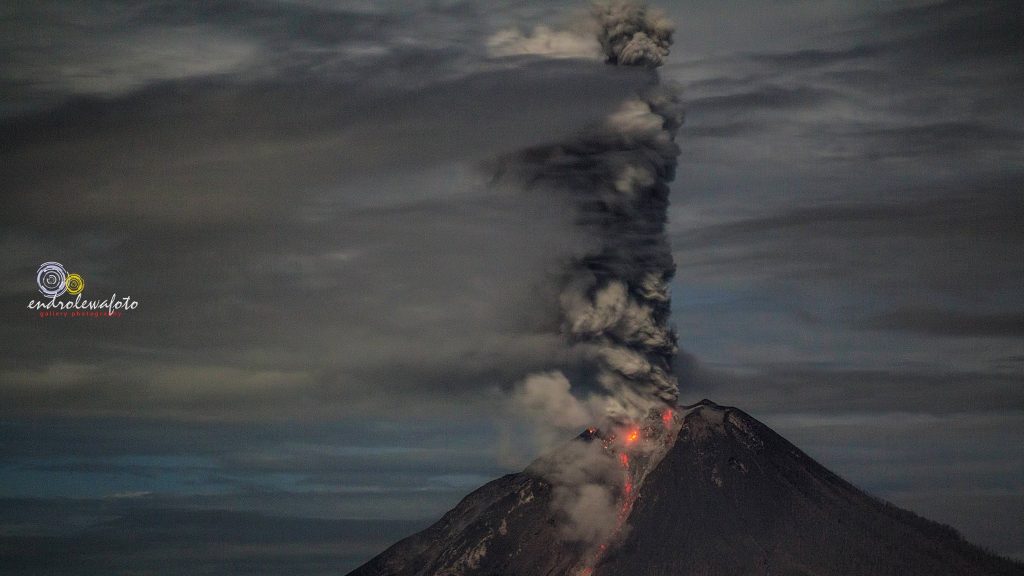 Volcanic Activity Summary:
Eruption with ash clouds at 01:35 UTC ( 08:35 local time). The eruption lasted for 63.5 seconds.
Volcanic Cloud Height:
Best estimate of ash-cloud top is around 11072 FT (3460 M) above sea level, may be higher than what can be observed clearly. Source of height data: ground observer.
Other Volcanic Cloud Information:
Ash cloud is moving to east
Remarks:
seismic activity is characterized by the Deep Volcanic Earthquake, Low Frequency Earthquake, and Hybrid Earthquake. Rock avalanche (Incandescent lava) is not identified.
G.Sinabung's level of activity remains at Level IV (Awas).
Recommendations:
Communities and visitors / tourists must not operate within a radius of 3 km around the summit, 7 km in the South – South – East sector, at a distance of 6 km in the Eastern sector -South-East, and at a distance of 4 km in the North-East sector. People who live near the rivers that spill from Sinabung must remain vigilant about the potential dangers of lahars. The expelled materials formed a dam on the Laborus River upstream. People who live and move around the downstream watershed must maintain vigilance because these dams can collapse at any time and the resulting downstream water volume would form a lahar / flood. BPBDs Tanah Karo will immediately broadcast disaster / flood threat to people who live and move along and around the Laborus River.
Source : VSI
Photo : Endro Lewa
Poas , Turrialba , Costa Rica :
Volcanic Activity Report: May 11, 2017, updated at 11:00 am.
Poas:
Little phreatic activity observed today on the Poas volcano, without significant ash emissions since yesterday morning. The tremor continues, variable, but generally of small amplitude, and several seismic events of type VT are recorded. Deformation indicates constant inflation.
The intense degassing of the new mouth and the pyroclastic cone continues. Yesterday was made for the first time measurements of the composition of the emission gas with an instrument mounted on a drone flying above the column of dense gas. These measurements indicate a gas rich in sulfur and with a low carbon dioxide content, suggesting a source of magma very close to the surface, which is consistent with recent activity and petrographic observations.
Turrialba :
Small explosions yesterday, the Turrialba volcano remains with low emissions of passive ash. There have been several seismic events of type LP and the building continues to show inflation. Gas flow measurements suggest values of about 1000 t / d SO2 today. Recent gas composition data indicate high levels of CO2 / SO2. The plume is scattered between the South and the West.
Source : Ovsicori
Photos : Ovsicori