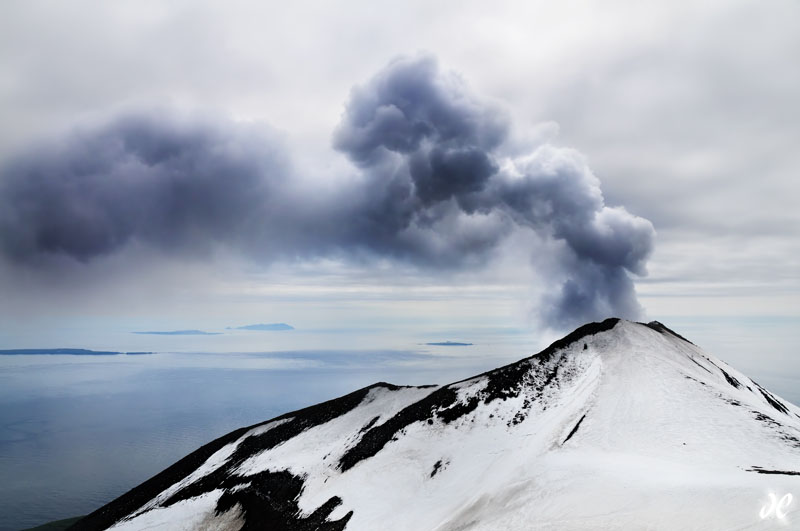 May 09 , 2017. EN. Poas , Kick 'em Jenny , Manam , Gareloi .
May 09 , 2017.
Poas , Costa Rica :
Low-density rocks at a distance of one kilometer around the crater of the Poas volcano.
Volcanic volcanoes without boundaries (VSF), Gino González and Yemerith Alpizar, have taken samples of volcanic rocks expelled by the Poas volcano.
They found 100 impacts on a square kilometer, an average of one fragment per 100 square meters. These rocks, having little weight, were expelled to 600 meters high, reaching speeds of more than 200 kilometers per hour by falling within a range of a radius of one kilometer.
This data will assist in assessing the damage and will assist in developing a possible evacuation plan by the authorities and planning for the construction of new structures within the park that are capable of resisting similar situations.
« From the moment the eruption occurs, to reach the viewpoint, it takes 20 seconds, 20 seconds to do something if something happens, we have to have something that in 20 seconds can protect people » « Said González.
Precisely because of this situation, Poas Volcano National Park remains closed to protect the physical integrity of visitors after the massive evictions that took place on the volcano during Easter week.
Activity report of the Poas volcano, 7 May 2017, updated at 11:00.
Volcanic activity in the last 24 hours
During the last 24 hours, events of type LPs and VTs were observed as well as a moderate tremor during the night. Until the time of this report. No eruptions were detected.
Source : Avcan ( Olga Rodríguez), Ovsicori.
Photo : Gino González
Kick 'em Jenny

, Grenada , West Indies :
Kick 'em Jenny alert level reduced
ST GEORGE'S, Grenada – The alert level at the region's only submarine volcano, Kick 'em Jenny has been reduced due to no volcanic earthquakes since Friday.
According to the National Disaster Management agency (NaDMA) the alert level has been reduced to green.
A green alert mean the volcano is quiescent, seismic and fumarolic (steam vent) activity are at or below the historical level at this volcano. No other unusual activity has been observed.
The agency also says that following conversations with the Seismic Research Centre (SRC) at the University of the West Indies St Augustine campus, in Trinidad and Tobago, a decision was also made to reduce the exclusion zone around the summit of the submarine volcano from 5 km to 1.5 km.
A yellow alert means that vessels should observe a 1.5 kilometre exclusion zone around the volcano. (FP)

"The most recent report from SRC indicates that during the period 2 a.m. on May 2 and 10 a.m. on May 5, there have been no volcanic earthquakes associated with the Kick 'em Jenny volcano. This episode appears to be over. However, as noted in previous updates, the pattern of behaviour at the volcano has been changing and another episode of activity in the short-term should not be ruled out," the release further said.
According to Ruth Roberts, Public Relations Officer at NaDMA the reduced alert goes into effect as of today.
Kick 'em Jenny is located between Grenada and the Grenadine island of Carriacou.
Between April 29 and May 5, the UWI Seismic Research Centre recorded more than 120 volcanic earthquakes
Source : nationnews.com
Manam , Papua New Guinea :
Manam Schools Close Due To Ashfall in Papua New Guinea .
9 MAY 2017. Schools on Manam and neighboring Boisa island in Madang's Bogia district have closed doors indefinitely affecting 800-plus elementary and primary students. Madang provincial administrator Daniel Aloi and several leaders from the island namely Paul Maburau, Peter Muriki and Michael Rupunae confirmed this last Friday.
Mr Aloi said that classes had to be suspended due to heightened seismic activities and heavy ash-fall. He said the alert level issued by the Rabaul Volcano Observatory office in East New Britain had since increased to stage three. He said there were about 600-plus people from Dugulava that would have to be moved from the island to the care centers on the mainland.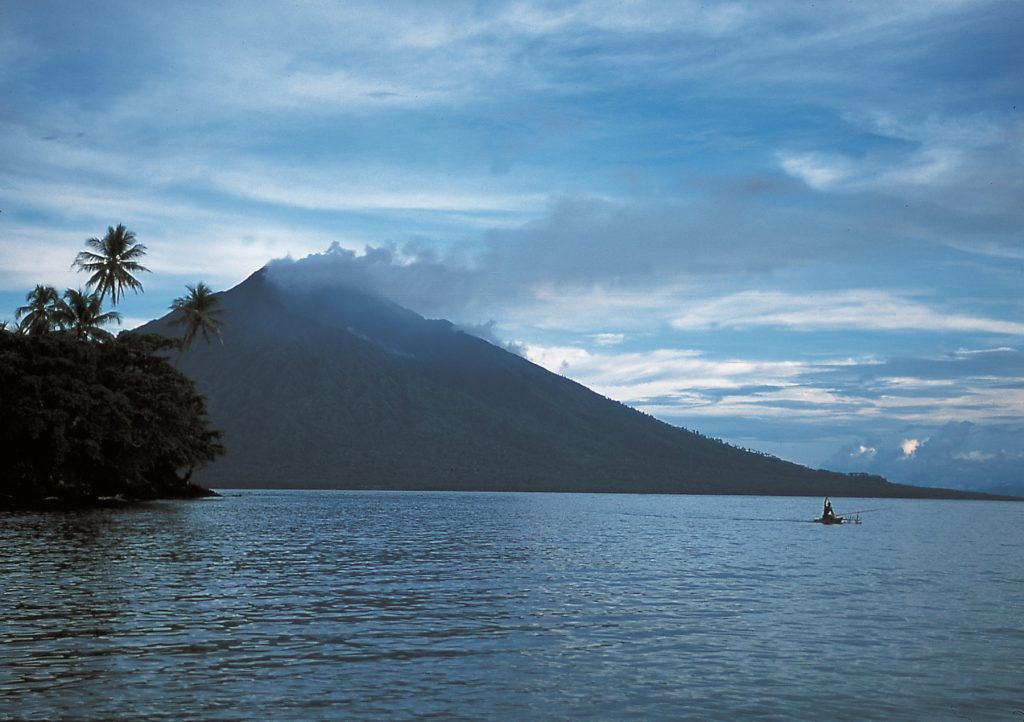 He said so far about 140 men women and children had been moved. None of the headteachers of Bieng or Boisa Primary and Baliau Elementary could be reached for comment. Mr Rupunae said while the process of evacuation for their fellow islanders from Dugulava was progressing, they were "sitting ducks".
"Unlike our kinsmen from Dugulava, who have a place where they can seek refuge on the main land, we (people from Baliau) have nowhere. "The Bom care-center was destroyed during ethnic clashes back in 2009 and we don't have anywhere to go nor do not know what will become of us in the event there is a major eruption," Mr Rupunae said.
Source :  POST COURIER
Gareloi , Aleutians Islands , Alaska :
51°47'21 » N 178°47'46 » W,
Summit Elevation 5161 ft (1573 m)
Current Volcano Alert Level: NORMAL
Current Aviation Color Code: GREEN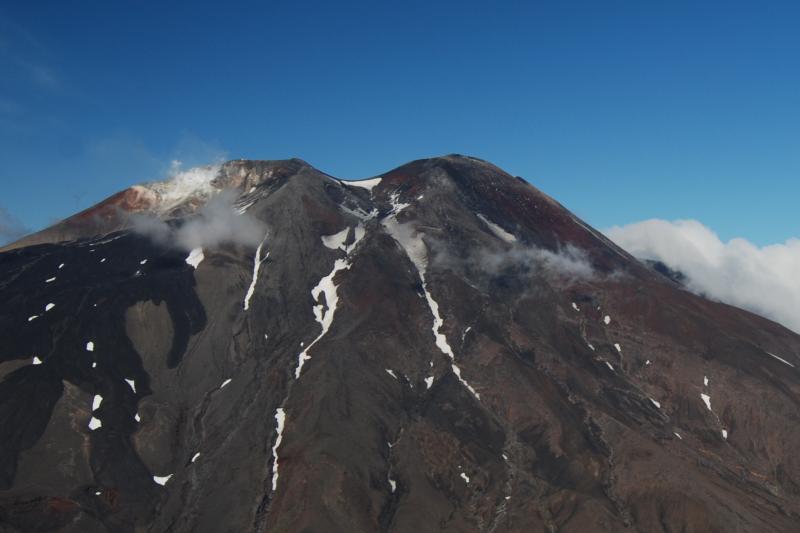 The magnitude 6.0 earthquake that occurred this morning at 09:00 AKDT (17:00 UTC) near Gareloi volcano was part of an ongoing swarm of shallow earthquakes that has been active between Gareloi and Tanaga Islands since April 30. At this time, the event and ongoing swarm appear to be tectonic in nature, and there is no indication that the earthquakes are related to volcanic activity. Convergence between the down-going and overriding plates produces deformation in the upper plate which results in shallow crustal earthquakes. Aftershocks are also typical of such events. AVO will continue to monitor the volcanoes closely for indications of volcanic activity.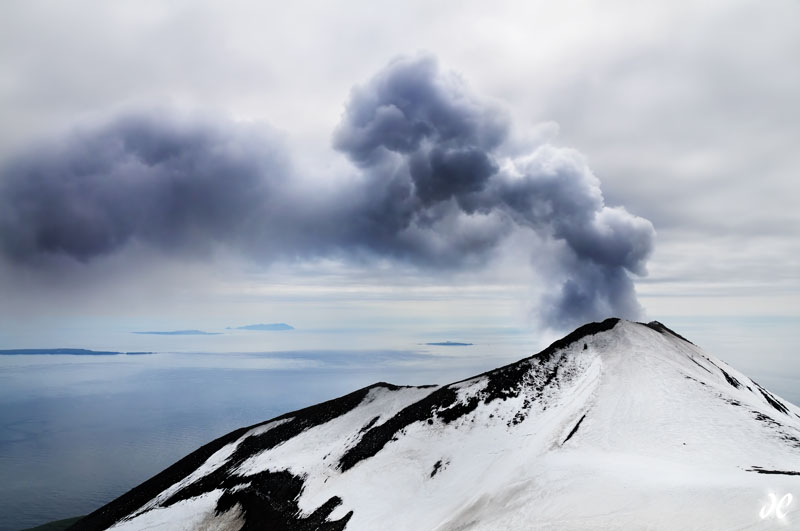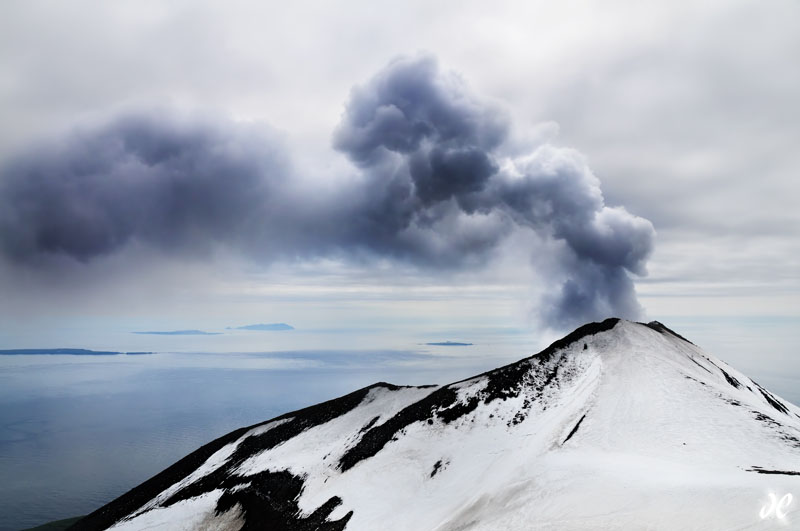 near the summit of Gareloi Volcano, Aleutian Islands, Alaska on July 23rd, 2009
The 8 x 10 km diameter Gareloi Island, the northernmost volcano of the Delarof Group at the western end of the Andreanof Islands, consists of a stratovolcano with two summits and a SE-trending fissure. This prominent fissure was formed during an eruption in 1929 and extends from the southern summit to the sea. Steep sea cliffs that are cut into rocks of an older, eroded center are found on the SW coast, and submarine deposits of three debris avalanches produced by edifice collapse are found offshore. Young lava flows cover the older volcano from the 1573-m-high summit of Gareloi to the coast along three broad axes trending NW, ENE, and south. The 1929 eruption originated from 13 craters along a 4-km-long fissure. Phreatic explosions were followed by the ejection of glassy pumice, lapilli, scoria, and older blocks, as well as by the emission of four short, steep lava flows, one of which reached the SE coast.
Source : AVO , GVP
Photos : Lopez, Taryn ( 2015), Joshua Cripps