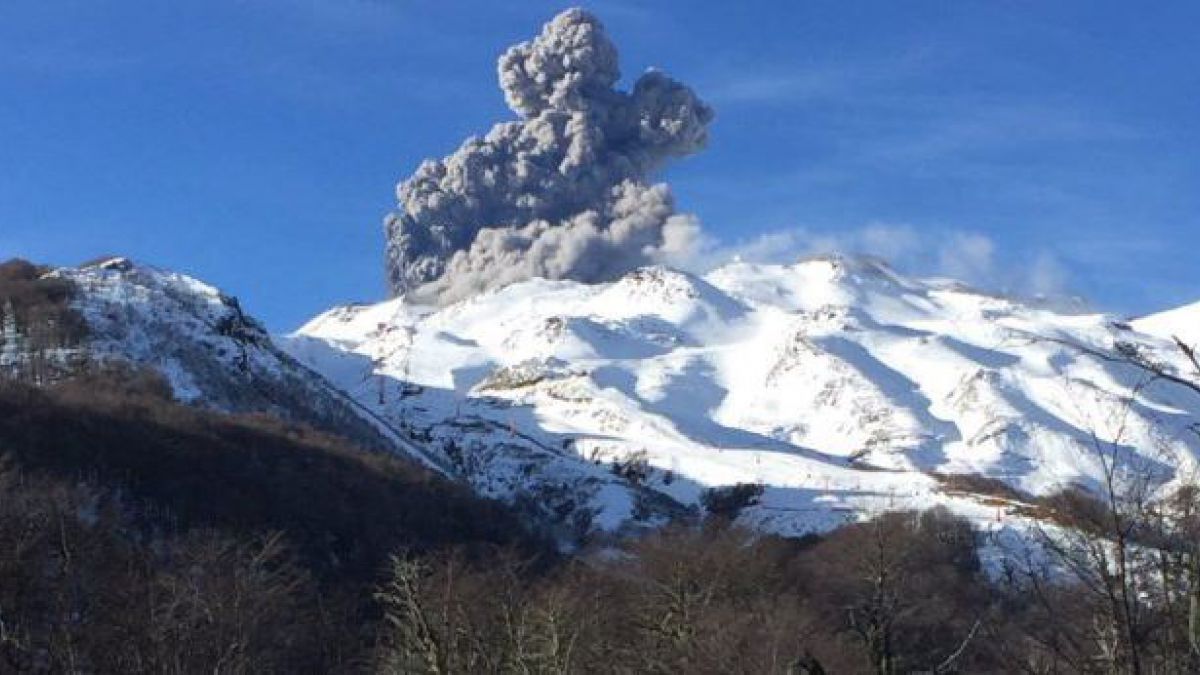 May 07 , 2017. EN. Nevados De Chillan , Mauna – Loa , Popocatepetl , California Volcanoes .
May 07 , 2017.
Nevados De Chillan , Chile :
During this period, 1367 seismic events, of which 62 were classified as volcano – tectonic events (VT), processes related to the fracturing of rigid materials, with maximum local amplitudes (ML) of M 1.6 were recorded. The highest-energy earthquake was located 3.2 km south-east of the active crater at a depth of 3.8 km. Similarly, 1305 earthquakes associated with fluid dynamics within the volcano, of which 1137 were classified as long-term events (LP), with a maximum displacement value of 136 cm2 (DRC), were also recorded. There were also recorded 155 tremor earthquakes with average displacement values ​​of 5.5 cm2 and dominant frequencies between 1 and 3 Hz. In addition, 13 long-term events called Tornillo (TO), in relation to the transport of magmatic and / or hydrothermal fluids in volcanic conduits exhibiting high impedance contrast characteristics were recorded, the most energetic event reached reduced displacement values ​​of 1.0 cm 2
From April 16 to 30, there were a total of seventy-nine (79) intermittent explosions, with the continuation of the explosive phase presented in the previous fortnight. The recorded explosions have characteristics associated with explosions of phreatomagmatic character.
The images obtained by the cameras installed near the volcanic complex showed explosions around the currently active craters, with maximum heights of 3000 m. During these explosions, during the morning, it was possible to observe incandescent rocks on the slopes of the volcano within a radius of 600 meters; This lasted about 60 minutes.
According to data obtained from 5 GNSS stations measuring the deformation of the volcano surface, small variations in amplitude were observed in the vertical components, which does not suggest significant movement. The lengths of the control lines which cross the volcano have undergone slight variations, suggesting stability in terms of deformation. The data provided by two electronic inclinometers show no variations due to changes in the morphology of the complex.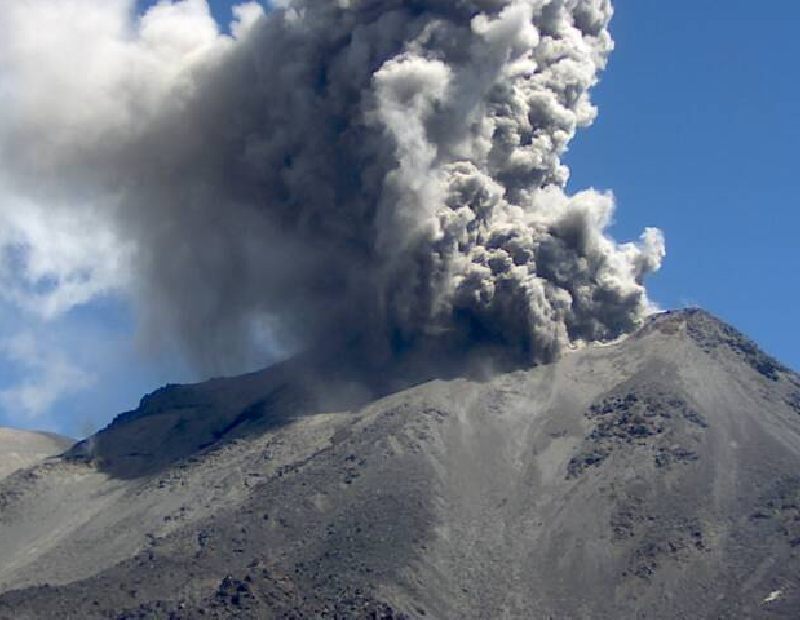 No emissions of sulfur dioxide (SO2) into the atmosphere in the volcanic complex sector have been reported, according to data published by the ozone monitoring instruments (OM Sulfur Dioxide Group (http: // So2.gsfc.nasa.gov/) and NESDIS (http://satepsanoine.nesdis.noaa.gov).
No thermal alerts were reported in the area associated with the volcanic complex based on the data processed by Mirova (http://www.mirovaweb.it/) and MODVOLC (http://modis.higp.hawaii.edu/) .
The above data suggests that the underlying magma body apparently rises to the surface, generating a process of greater interaction with the surface hydrothermal system, resulting in a succession of explosions. Consequently, in the current scenario the appearance of new explosions of similar size or even greater than those recorded is possible.
Therefore, the technical volcanic alert remains at the level:
YELLOW LEVEL: changes in the behavior of volcanic activity – probable time for one eruption: weeks / months.
Note: It is recommended to apply preventive access restrictions for an area close to the crater with a radius of 3 kilometers.
Source : Sernageomin.
Photos : T13 , reddeemergencia.cl
Mauna Loa , Hawaï :
19°28'30 » N 155°36'29 » W,
Summit Elevation 13681 ft (4170 m)
Current Volcano Alert Level: ADVISORY
Current Aviation Color Code: YELLOW
Activity Summary:
Mauna Loa Volcano is not erupting. Rates of deformation and seismicity continue at elevated levels, compared to previously established baselines.
Observations:
Mauna Loa is not erupting. During the past week, small-magnitude earthquakes were recorded, mostly from beneath the upper southwest rift zone of the volcano, at depths up to 5 km (3 mi), and the east flank at depths of 5-13 km (3-8 miles). These include a magnitude 3.1 earthquake beneath the upper southwest rift zone on April 28. Several microearthquakes at intermediate focal depths (~7-8km) beneath the volcano's upper west flank were also recorded. GPS measurements continue to show deformations consistent with inflation of a magma reservoir beneath the summit and upper Southwest Rift Zone. No significant changes in volcanic gas emissions were measured.
Distance changes across the summit caldera of Mauna Loa, as measured between MOKP and MSLP GPS stations (see map inset). Vertical thin red lines indicate eruptions in 1975 and 1984. Monthly earthquake rates are shown in black. Plots will be updated as necessary.
The large extensions associated with the 1975 and 1984 eruptions were caused by magma rising from the summit reservoir to the volcano's surface and accompanied by increased rates of seismicity. During the 1984 eruption, the summit area contracted and subsided rapidly as magma left the reservoir to feed the eruption along the northeast rift zone. When the eruption stopped, the summit magma reservoir immediately began to re-inflate. The inflation ceased in 1993; distances across the caldera decreased and the ground surface subsided from then until 2002.
In May 2002, years of slow contraction and subsidence abruptly changed to extension and uplift. GPS measurements and remote imaging revealed patterns of ground-surface motion that indicated renewed influx of magma into a complex shallow magma system below. The extension and uplift rates increased dramatically in July 2004, as a swarm of very deep earthquakes started. The high rates of inflation slowed dramatically in 2005 and continued to slow until completely ceasing by mid-2013. Inflation resumed in mid-2014.
Source : HVO
Popocatepetl , Mexico :
06 May, 11 am (06 May 1600 GMT)
Over the past 24 hours, seismic recordings of the Popocatepetl volcano monitoring system have recorded 65 low intensity exhalations, accompanied by steam and gas, as well as four low intensity explosions accompanied by water vapor, gas and ashes, which took place at 15:58 this day, yesterday at 00:52, 06:06 and 06:59 h. In addition, 30 minutes of harmonic tremors of low amplitude and 3 volcano – tectonic events were recorded today at 05:50 h, 8:50 h and 09:22 h, with a maximum amplitude of M 1.8 .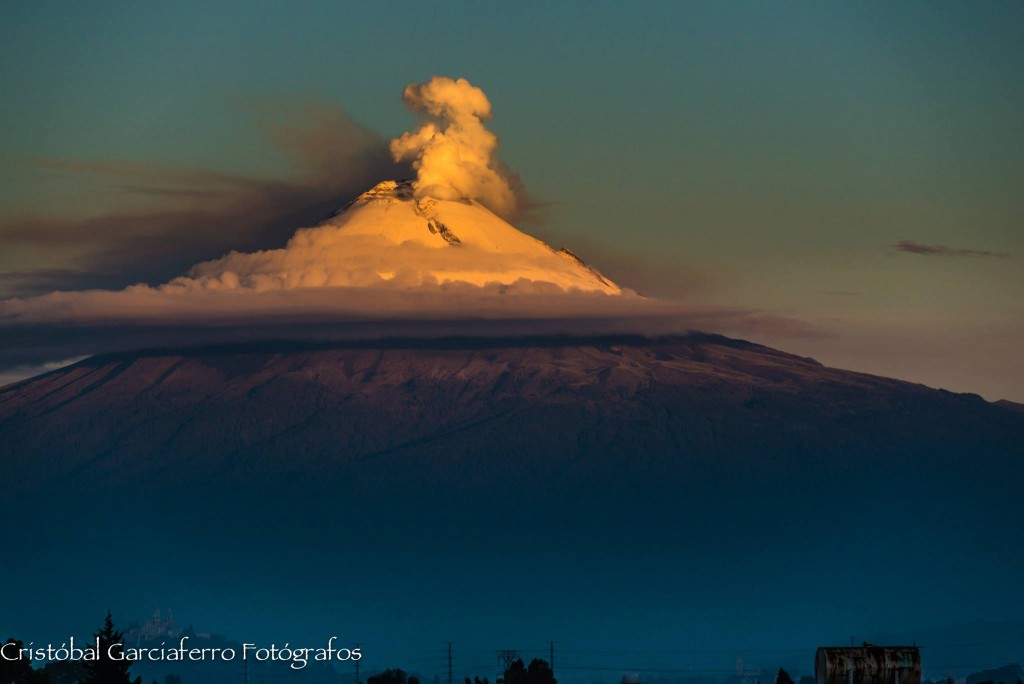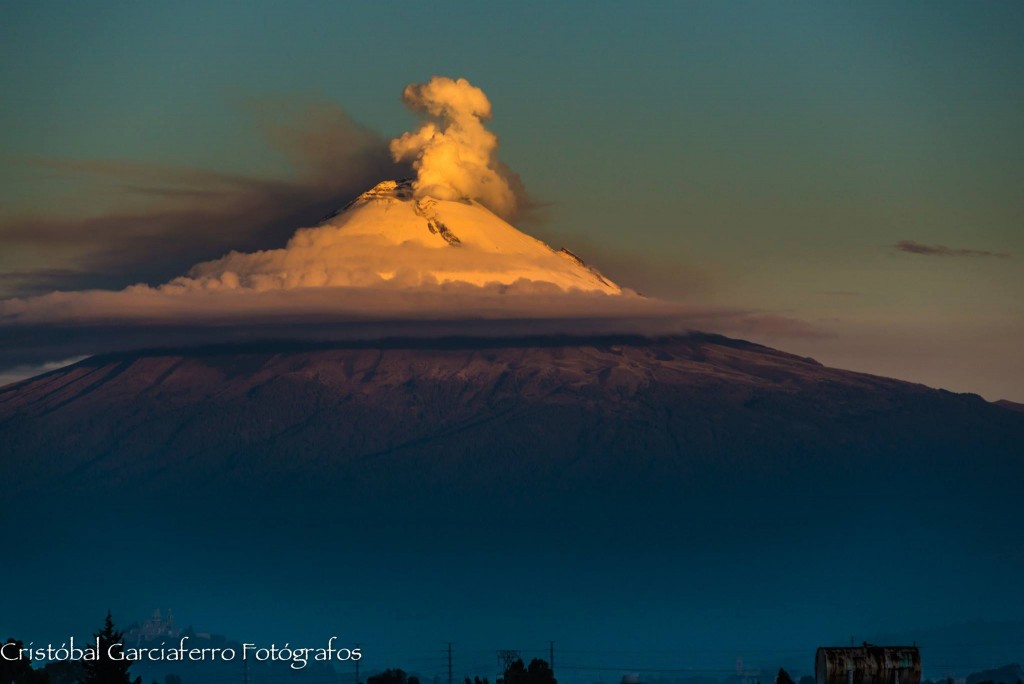 During the night, a glow above the crater, which increased during some exhalations was observed.
During this report, the volcano exhibits a continuous emission of steam and gas directed southward.
CENAPRED asks not to approach the volcano and in particular the crater.
The volcanic alert semaphore of the Popocatepetl volcano is located in Amarillo Phase 2.
Source : Cenapred .
Photo : C Garciaferro
California Volcanoes , United – States :
Current Volcano Alert Level: all NORMAL
Current Aviation Color Code: all GREEN
Activity Update:
All volcanoes monitored by CalVO using telemetered, real-time sensor networks exhibit normal levels of background seismicity and deformation. Volcanoes monitored include Mount Shasta, Medicine Lake Volcano, Clear Lake Volcanic Field, Lassen Volcanic Center, Long Valley Volcanic Region, Coso Volcanic Field, Ubehebe Craters, and Salton Buttes.
Observations for April1, 2017 (0000h PST) through April 30, 2017 (2359h PDT):
Mt Shasta: Two earthquakes of M1.0 or greater were detected, with the largest registering M1.25.
Medicine Lake: No earthquakes at or above M1.0 were detected.
Lassen Volcanic Center: No earthquakes at or above M1.0 were detected.
Clear Lake Volcanic Field: Three earthquakes of M1.0 or greater were detected, with the largest registering M1.74. [Note: The typical high level of seismicity was observed under the Geysers steam field located at the western margin of CLVF. The largest event was M3.73].
Long Valley Volcanic Region: In Long Valley Caldera, 28 earthquakes of M1.0 or greater were detected, with the largest event registering M2.80. No earthquakes at or above M1.0 were detected in the Mono Craters region. No earthquakes at or above M1.0 were detected under Mammoth Mountain. [Note: The typical high level of seismicity was observed south of the caldera in the Sierra Nevada range. The largest event registered M2.50].
Ubehebe Craters: No earthquakes at or above M1.0 were detected.
Salton Buttes: Five earthquakes of M1.0 or greater were detected, with the largest registering M1.56.
Coso Volcanic Field: The typical high level of seismicity was observed, with 9 earthquakes M1.0 or greater. The largest registered M1.43.
The U.S. Geological Survey will continue to monitor these volcanoes closely and will issue additional updates and changes in alert level as warranted.
Source : Calvo