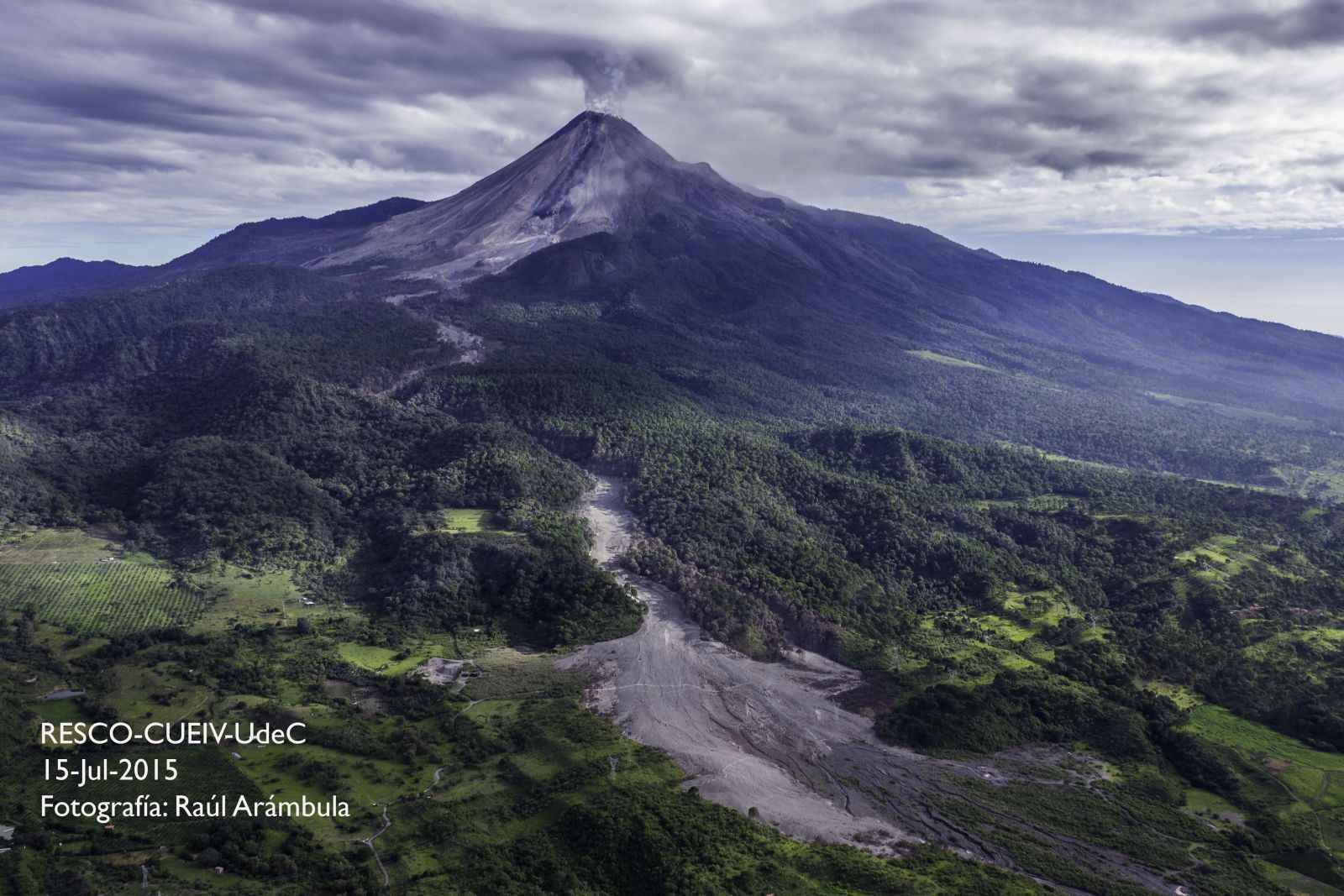 May 04 , 2017. EN. Ubinas , Sheveluch , Colima , Soufrière St Lucie .
May 04 , 2017.
Ubinas , Peru :
Arequipa, May 2, 2017. The seismic activity levels of the volcano Ubinas, located in Moquegua, have decreased since the period 16 to 30 April. A total of 76 earthquakes were observed, with an average of 5 events per day, reported the Southern Volcanological Observatory (OVS) of the Peruvian Institute of Geophysics (IGP).
According to the monitoring, 78% of the recorded activity corresponds to earthquakes of type VT, related to the rupture of the rocks.
The seismicity resulting during this fortnight and the previous one is related to the recorded Tornillos events (earthquakes precursors of a beginning of eruptive process), which for the moment maintain a reduced number. A total of 8 events of this type were recorded in April.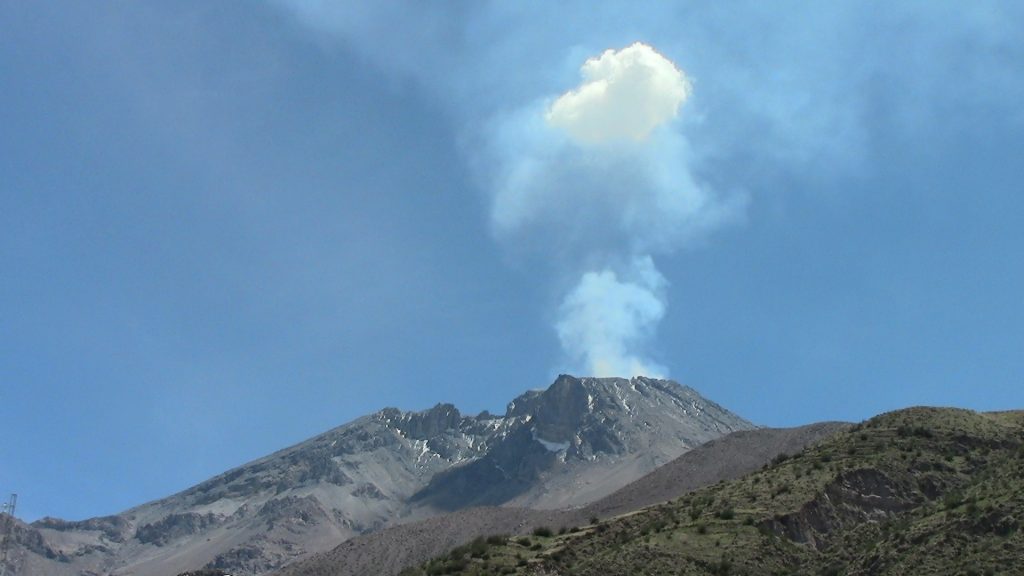 In addition, the calculated seismic energy maintains low levels of activity.
The PGI experts also point out that during this period no explosions and / or emissions of ash or other solid particles were recorded.
They also claim that the smoking activity observed on Ubinas was mainly represented by whitish emissions (water vapor). These gases reached 500 meters above the crater and were emitted sporadically.
Moreover, for a few days, it was possible to distinguish the expulsion of bluish gas (magmatic gases) of very low density.
Ubinas is the most active volcano in Peru. The current eruptive process that began in September 2013 and continues, has reached a volcanic index of explosiveness (EVI) equal to 2, on a scale of 0 to 8.
Source : IGP
Sheveluch , Kamchatka :
VOLCAN AVIATION OBSERVATION NOTICE (VONA)
Published: 20170503 / 0352Z
Current color code of aviation: ORANGE
Aviation Aviation Color Code: orange
Source: KVERT
Notice number: 2017-62
Location: N 56 deg 38 min E 161 deg 18 min
Location: Kamchatka, Russia
Top: 10768.24 m (3283 m), elevation of the dome ~ 8200 feet (2500 m)
Summary of volcanic activity:
The explosions sent ash up to 9 km a.s.l. At 11.30 pm on 02 May. The ash plume continues to drift northwest of the volcano.
An explosive explosive eruption of the volcano continues. Explosions of ash up to 26,200-32,800 feet (8-10 km) a.s.l. Could occur at any time. Current activity could affect international aircraft flying at low altitudes.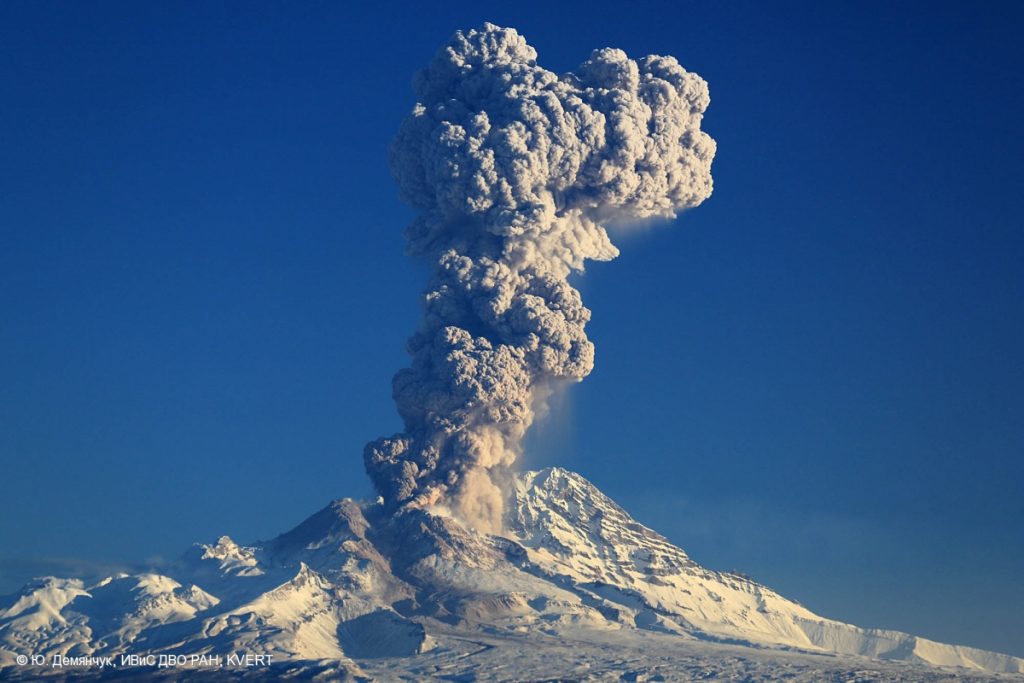 Explosive activity of Sheveluch volcano on 23 November. The ash column had risen to 7-8 km a.s.l. (Date: 23/11/2014)
Height of volcanic clouds: 26240-29520 ft (8000-9000 m) AMSL
Time and method of ash / cloud plume height determination: 20170502 / 2330Z – Himawary-8
Other information on the volcanic cloud: Distance from the ash / cloud plume of the volcano: 106 mi (170 km)
Direction of ash plume drift / volcano cloud: WNW / azimuth 300 deg .
Source : Kvert
Photo: Yu. Demyanchuk, IVS FEB RAS, KVERT
Colima , Mexico :

19,514 ° N, 103,62 ° W
Elevation 3850 m
On 28 April the Centro Universitario de Estudios e Investigaciones de Vulcanologia – Universidad de Colima reported that during the previous week seismic data revealed 34 high-frequency events, 26 long-period events, 2.5 hours of tremor, 8 landslides, and one low-intensity explosion.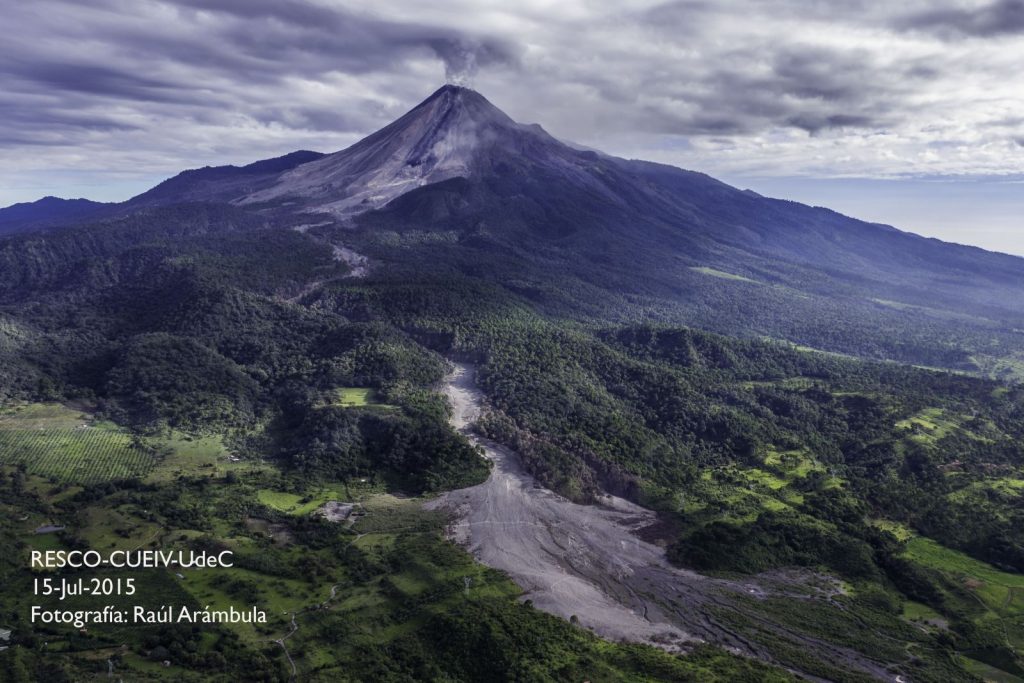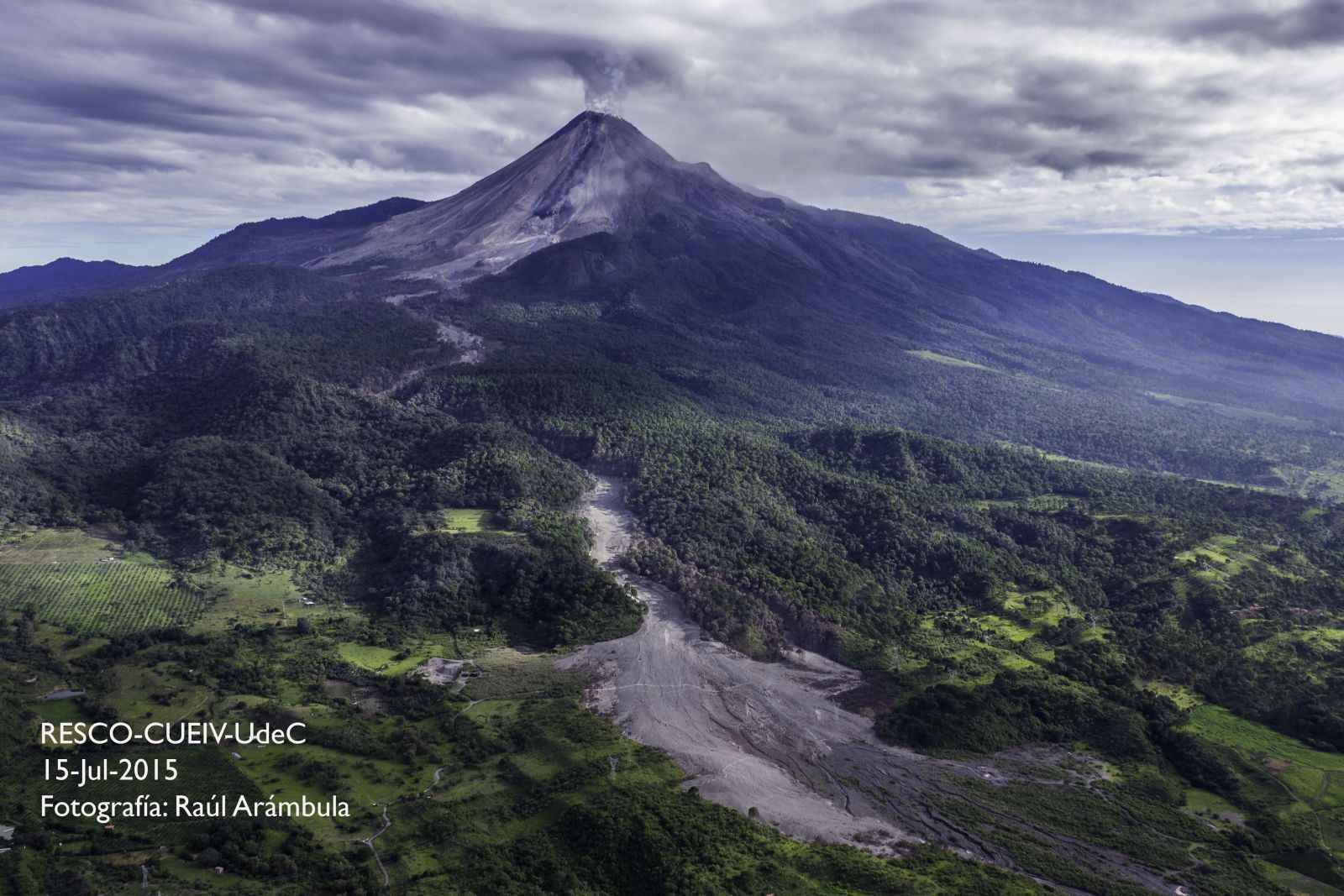 During fieldwork on the N part of the volcano, scientists found deposits of ballistics within 1.9 km of the crater. A higher density of deposits was found to the NNE, and deposits from pyroclastic flows were noted as far as 1.5 and 1.7 km N of the crater.
Source: Centre Universitaire d'Études et Investigations de Vulcanologie – Universidad de Colima
Photo : Raul Arambula , 2015
Soufrière , Saint Lucia ,

West Indies

:
NEMO: New vent at Soufriere volcano no cause for alarm.
3 MAY 2017. The National Emergency Management Organisation (NEMO) has said that the discovery of a new vent at the Soufriere volcano here is no cause for alarm. The new vent was discovered about two weeks ago, NEMO Director, Velda Joseph told the Times.
"There is no cause for alarm with the system in Soufriere pertinent to that new vent that was discovered," she explained. Joseph said it was not a case where the volcano is about the erupt, as the Seismic Research Centre has indicated that there are other factors to be considered.
The University of the West Indies Seismic Research Centre is the official source of information for earthquakes and volcanoes in the English-speaking Eastern Caribbean. Velda Joseph said persons were concerned that the new vent was a sign of activity within the Soufriere volcano because ashes were emitted.
According to the NEMO Director, a report of the new vent was made directly to the Seismic Research Centre. Joseph said the Head of the Centre, Doctor Richard Robertson, has indicated that it was not a phreatic explosion but a 'venting'.
A phreatic eruption is defined as a steam eruption without lava ejection. Joseph quoted Roberston, who held a workshop Wednesday at the NEMO headquarters, as saying that the occurrence was not unusual since at times volcano vents are blocked and emissions go through other vents.
The Qualibou caldera on the SW side of St. Lucia provides the setting for the Pitons, two steep-sided pre-caldera lava domes that form one of the scenic highlights of the West Indies. The 3.5 x 5-km-wide caldera formed about 32-39,000 years ago in conjunction with the eruption of the Choiseul Tuff. A larger depression has been interpreted to have formed by edifice collapse, and bathymetry has identified large submarine debris-avalanche deposits off the west coast of the island. This depression and associated volcanic vents and geothermal areas is also known as the Soufrière volcanic centre. Numerous resurgent post-caldera lava domes fill the caldera floor. The latest dated magmatic eruptions took place about 20,000 years ago, but younger undated lava domes and explosion craters are present. The only known Holocene eruptive activity was a minor phreatic eruption in the Sulfur Springs geothermal area in 1766 CE that ejected a thin ash layer over a wide area. A volcanic earthquake swarm centered 6 km ESE of the caldera occurred in 1990.
Source :   ST LUCIA TIMES , GVP.
Photo : St Lucia Times