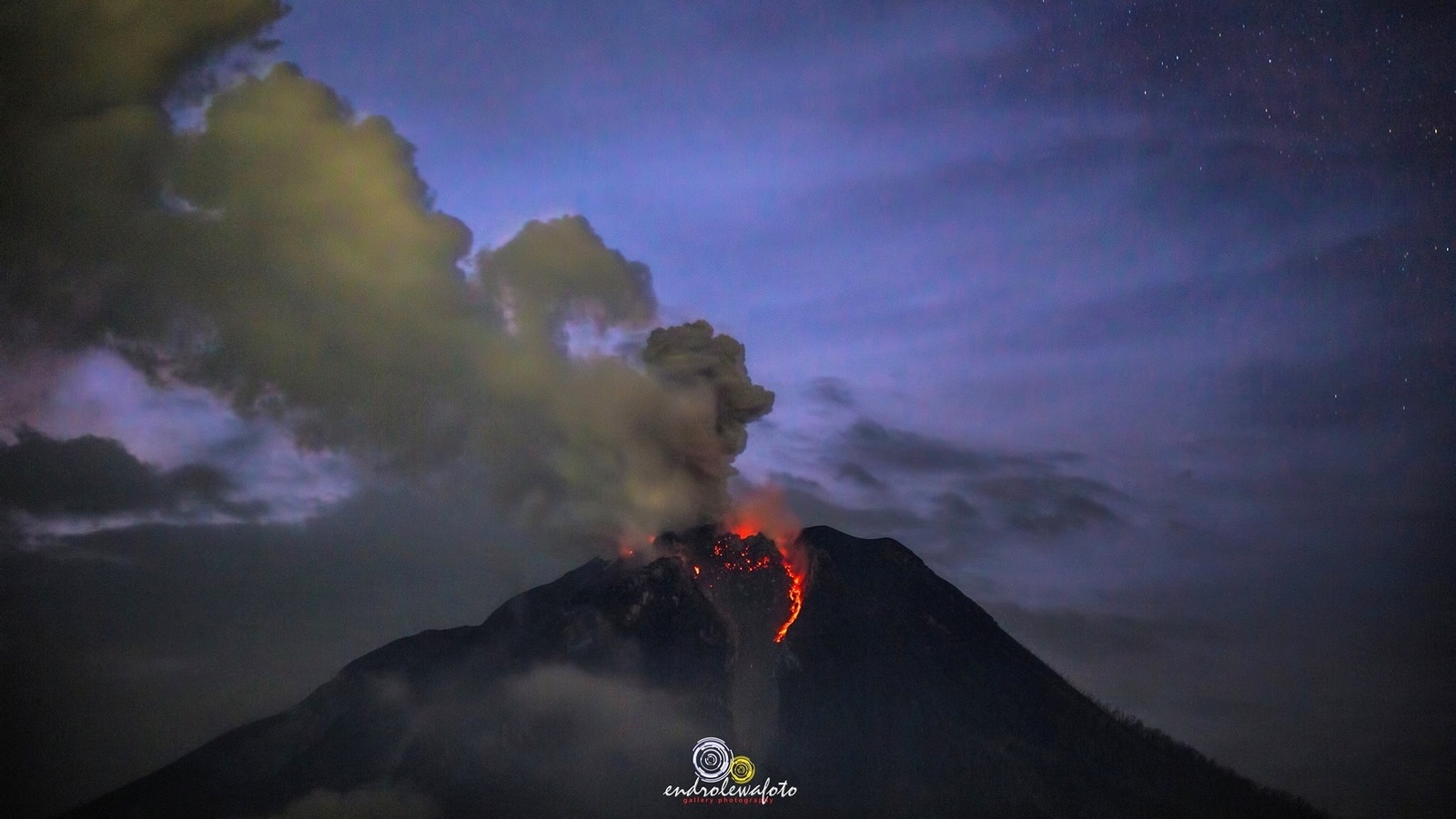 May 02 , 2017. EN. Sinabung , Poas , Turrialba , Mauna Loa , Yellowstone.
May  02 , 2017.
Sinabung , Indonésia :
 LEVEL OF ACTIVITY: IV (AWAS)
Administratively, G. Sinabung is located in the province of Karo, north of Sumatra, at Latitude 98.3920 Longitude and 3.170 Latitude, at a height of 2460 meters above sea level.
Visual: The activity of the Sinabung volcano for April 2017 was a smoke rising from the main crater with a maximum altitude of 1000 meters above the summit, under a low to moderate pressure with a white color and an intensity from thin to thick . The incidence of avalanches still prevails in the southeastern direction up to 800 to 3500 meters, while nearly 104 events of eruption have been observed with a height of the eruptive column between 800 and 3500 meters above Summit. Hot clouds of avalanches have descended a maximum distance of 2,800 meters to the south.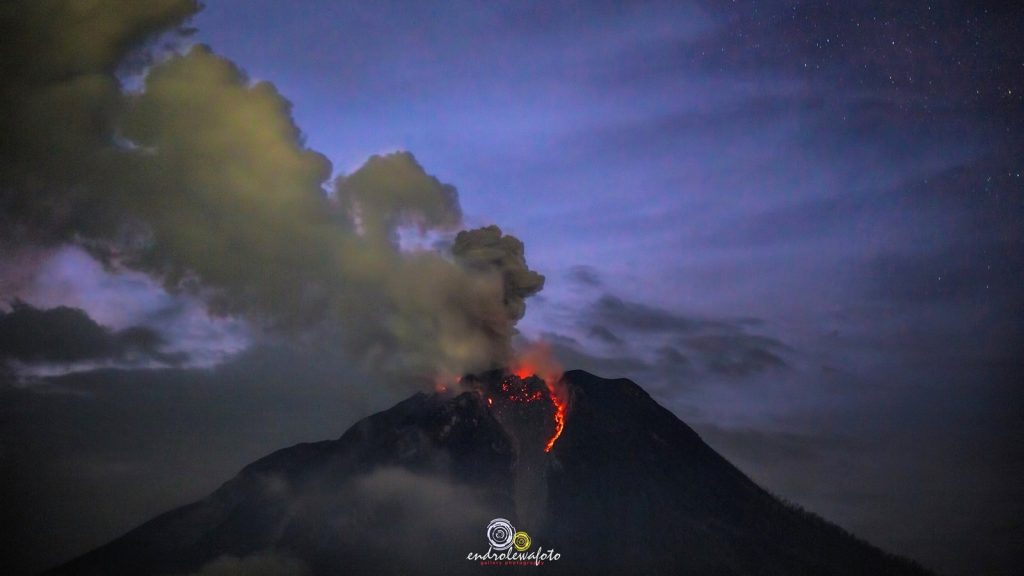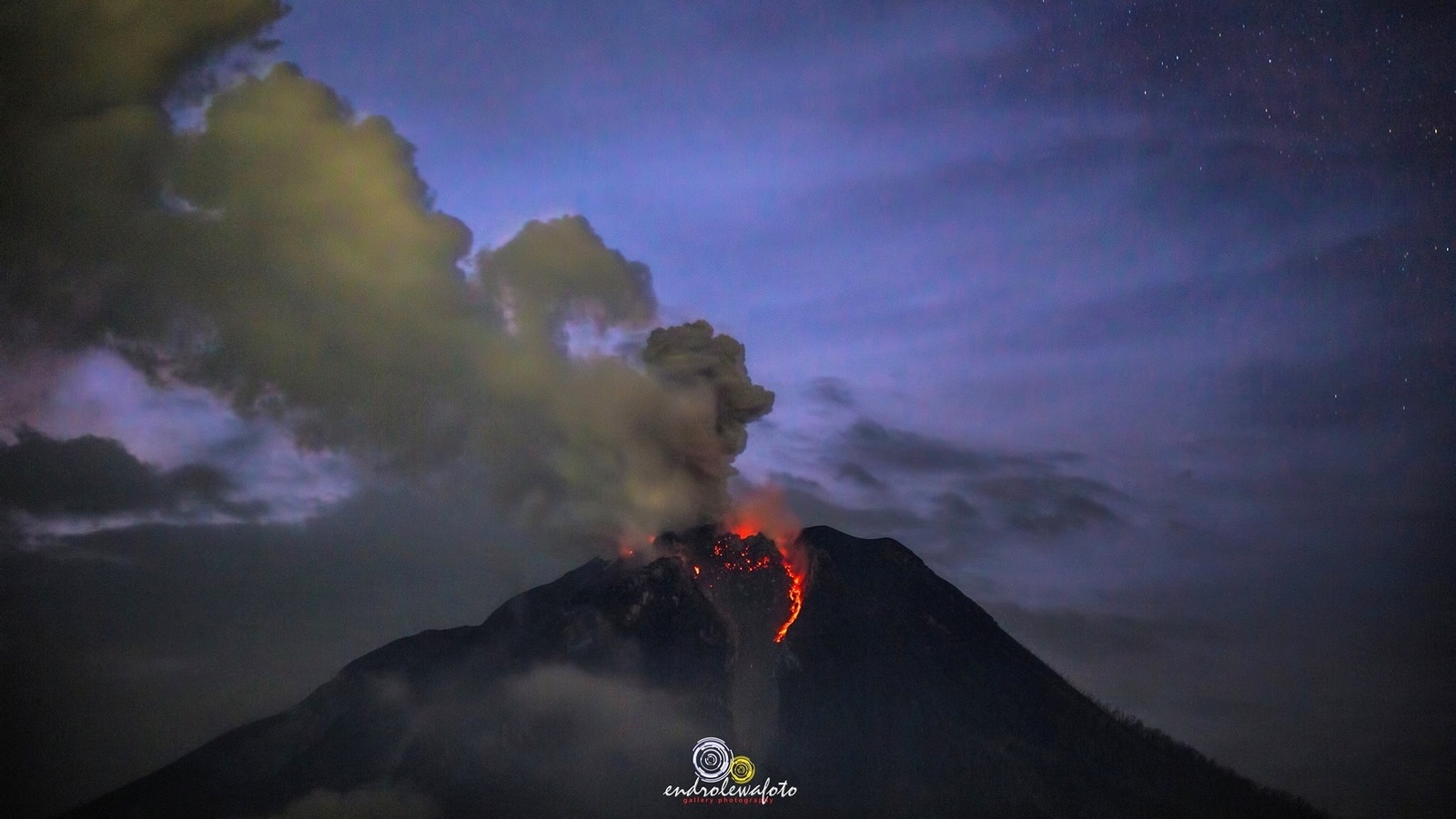 Seismicity: During the month of April 2017, seismicity was dominated by avalanches and low frequency events, where it was recorded up to 976 events per month. For eruption earthquakes, it was recorded during April 2017, a total of 109 events.
Level of activity: According to the seismic and visual activity data during the month of April 2017, G. Sinabung remains at level IV (AWAS). During this month, there were no recorded losses of wealth or persons.
Recommendation:
Communities and visitors / tourists should not operate within a radius of 3 km from the summit, 7 km in the South-East sector, 6 km in the East-South-East sector, and A distance of 4 km in the north-east sector of G. Sinabung. And the people who live near the rivers that spill from Sinabung must remain vigilant about the potential dangers of lahars.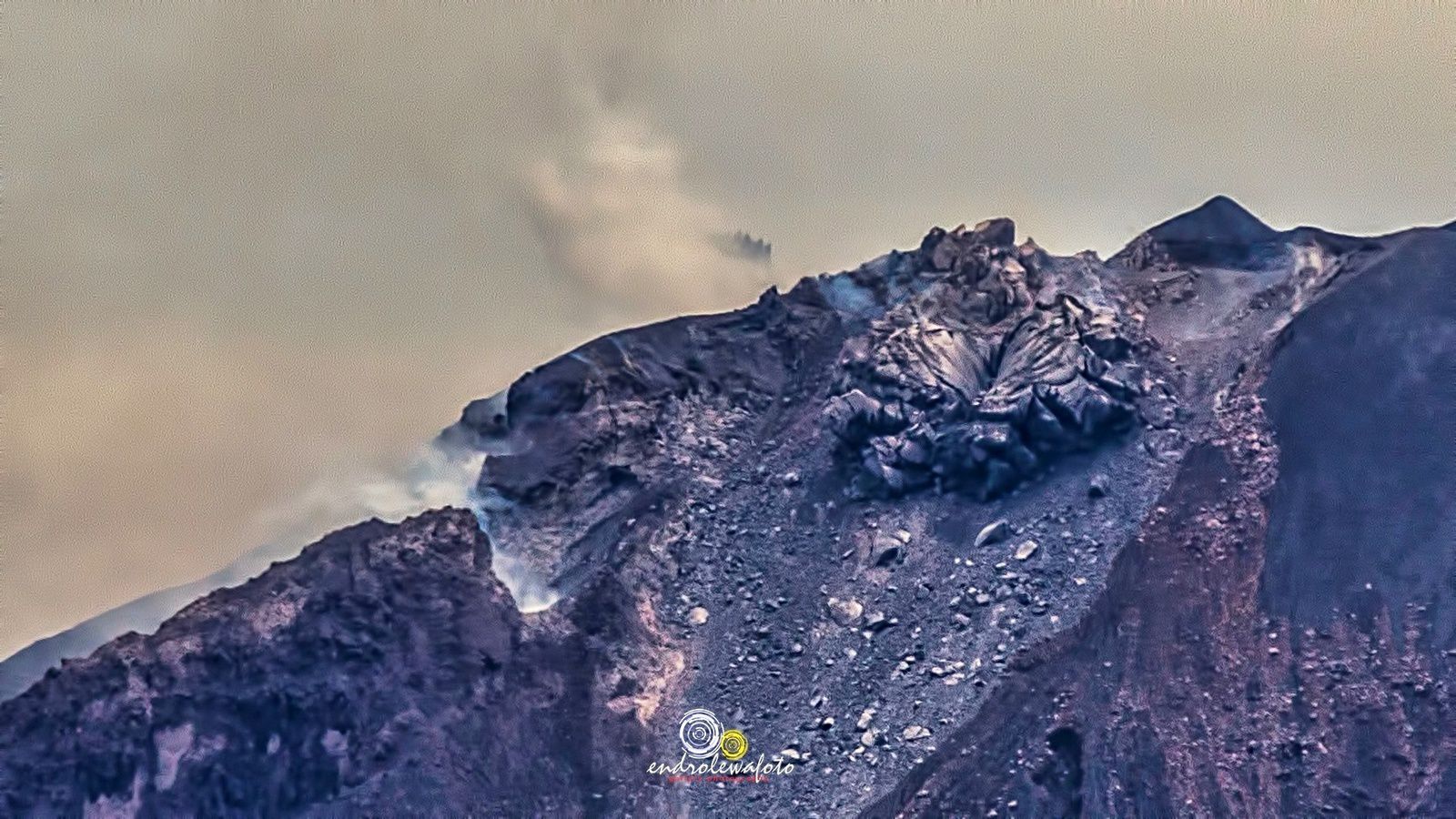 The Tanah Karo Regional Disaster Management Agency (BPBD) will immediately disseminate a disaster, lahar / flood threat to people who live and move along, downstream and around the Laborus River.
Source : VSI
Photos : Endro Lewa.
Poas , Turrialba , Costa Rica :
Activity report of the Poas and Turrialba Volcanoes of 1 May 2017, updated at 11.00.
Volcanic activity of the Poas Volcano in the last 24 hours:
During the last 24 hours, there have been some LPs and VTs earthquakes and a low amplitude tremor. Three earthquakes were located near the volcano, the biggest event took place at 06:21, with a magnitude of M 2.5 degrees, at 06:19, a magnitude of M 1.7 and at 06:23 of a Magnitude of M 2.1. It was not possible to confirm whether there was an associated rash due to weather conditions, but the park guards indicated that everything remains calm.
Turrialba .
Volcanic activity of Turrialba volcano in the last 24 hours
The Turrialba volcano maintains a volcanic tremor of low amplitude, with the presence of events of typa VTs and LPs. No ash emissions were observed or reported. The winds blow mainly southwest, but with very low speed.
OVSICORI-A remains vigilant on the seismic and volcanic activity of the country.
Source : Ovsicori
Photo : Oscar Garro
Mauna Loa , Hawai :
19°28'30 » N 155°36'29 » W,
Summit Elevation 13681 ft (4170 m)
Current Volcano Alert Level: ADVISORY
Current Aviation Color Code: YELLOW
Activity Summary:
Mauna Loa Volcano is not erupting. Rates of deformation and seismicity remain above long-term background levels.
Observations:
Mauna Loa is not erupting. During the past week, small-magnitude earthquakes were recorded primarily beneath the upper southwest rift zone of the volcano, at depths up to 5 km (3 mi), and the east flank at depths of 5-13 km (3-8 miles). A magnitude 3.7 earthquake occurred in the upper southwest rift zone on April 26. GPS measurements continue to show deformation related to inflation of a magma reservoir beneath the summit and upper Southwest Rift Zone. No significant changes in volcanic gas emissions were measured.
Source : HVO
Yellowstone , Etats – Unis :
44°25'48 » N 110°40'12 » W,
Summit Elevation 9203 ft (2805 m)
Current Volcano Alert Level: NORMAL
Current Aviation Color Code: GREEN
Seismicity
During April 2017, the University of Utah Seismograph Stations, responsible for the operation and analysis of the Yellowstone Seismic Network, reports 61 earthquakes were located in the Yellowstone National Park (YNP) region. The largest event was a microearthquake of magnitude 2.4 that occurred on April 21, 01:35 AM MDT located 2.5 miles north northeast of Lake Village in YNP.
April seismicity did not include any swarm activity.
Yellowstone earthquake activity in April remains at low background levels.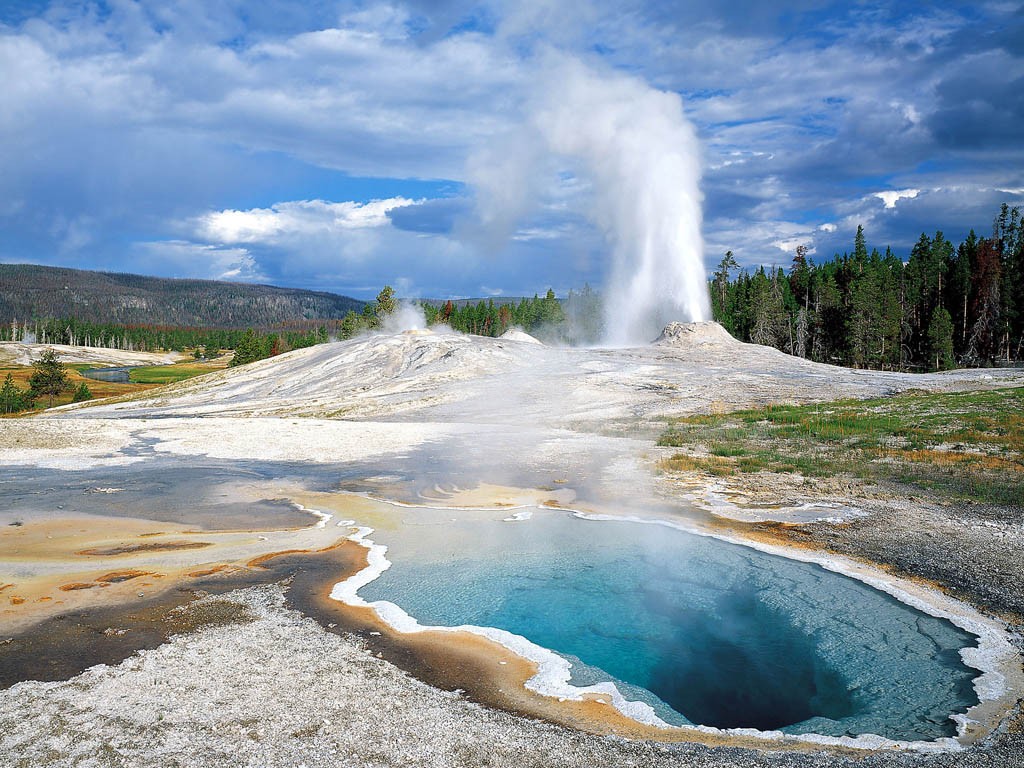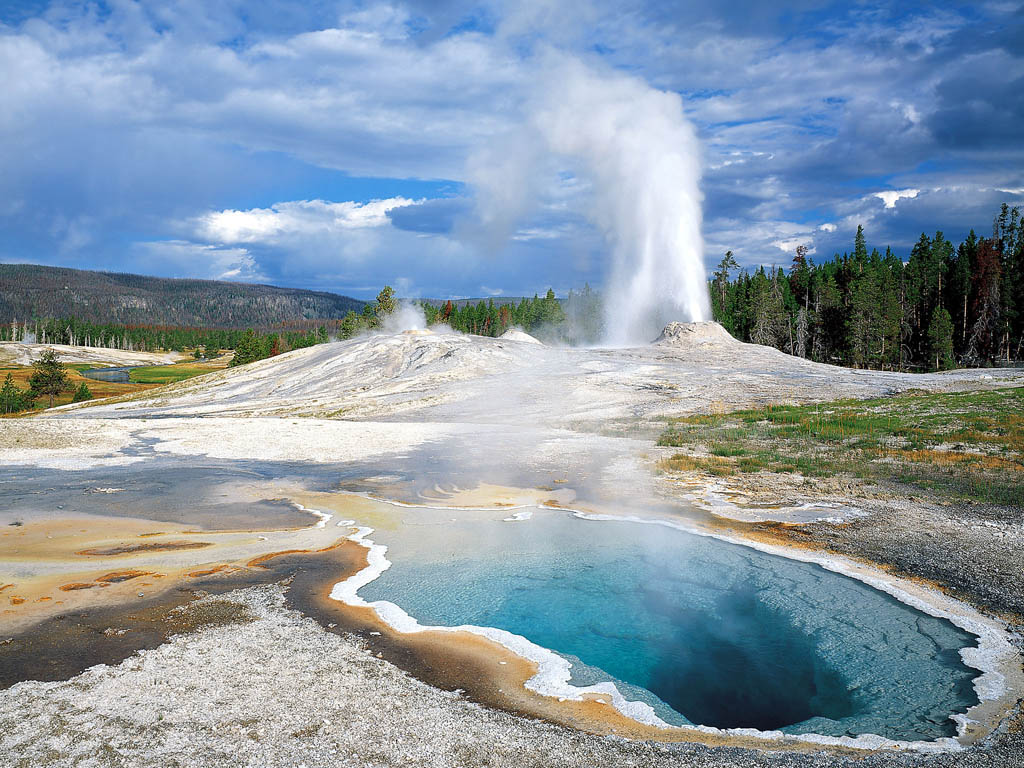 Ground deformation
Monitored locations within the Yellowstone caldera continue to slowly subside.
Uplift north of the caldera, centered near the Norris Geyser Basin continues at a low rate.
Current deformation patterns at Yellowstone remain within historical norms.
An example of GPS data can be found at http://www.unavco.org/instrumentation/networks/status/pbo/data/WLWY (click on Static Plots / Time Series)
The Yellowstone Volcano Observatory (YVO) provides long-term monitoring of volcanic and earthquake activity in the Yellowstone National Park region. Yellowstone is the site of the largest and most diverse collection of natural thermal features in the world and the first National Park. YVO is one of the five USGS Volcano Observatories that monitor volcanoes within the United States for science and public safety.
Source : YVO