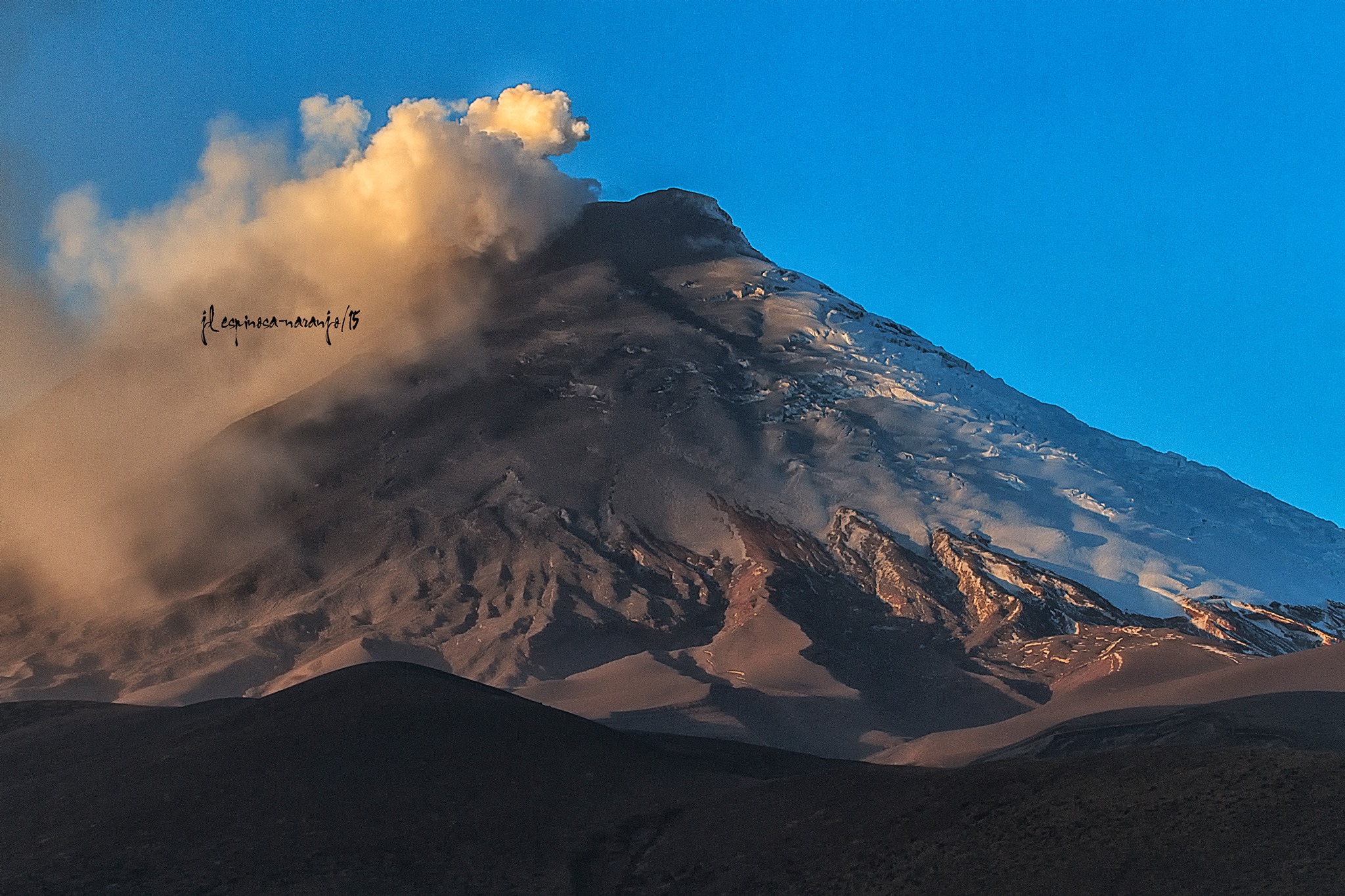 March 27 , 2017. EN. Cotopaxi , Fuego , Kambalny , Turrialba .
March 27 , 2017.
Cotopaxi , Ecuador :
Sunday, 26 March, 2017
SUMMARY OF THE VOLCANIC ACTIVITY
State of the volcano:
The internal activity of the volcano is weak. In the morning, it was observed that the surface activity was zero. Rainfall in the area did not cause any problems.
TECHNICAL APPENDIX AND OBSERVATIONS
Seismicity:
Since 11:00 am (TL) yesterday until 11:00 am (TL) today, 7 events long period (LP) have been recorded.
Observations:
During the last 24 hours, the volcano remained covered, except in the morning or it was partially discovered, with no observed surface activity. Today it is cloudy.

Gas:
199 tonnes / day of sulfur dioxide were detected with 9 valid measurements.
Rains and lahars:
The night rains were recorded without generating lahars.
GENERAL INFORMATIONS
This report contains data and observations from 11:00 am the day before 11:00 am on the day of publication.
In case of increase or change in the behavior of the volcano, a special report will be published.

Source : IGEPN
Photo : José Luis Espinosa Naranjo
Fuego , Guatemala :
Activity type: Vulcanian
Morphology: Stratovolcan composite
Geographical location: latitude 14 ° 28'54˝ N; Longitude 90 ° 52'54˝ W.
Height: 3,763msnm.
Weather conditions: Clear
Wind: North 6 km / h
Precipitation: 0.0 mm.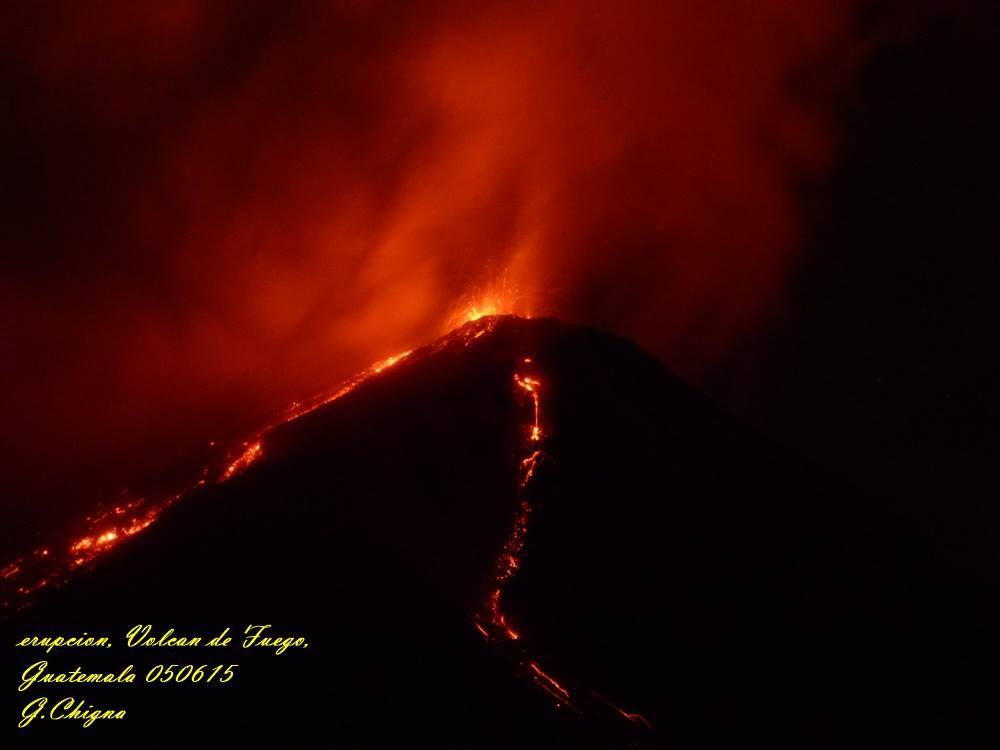 Activity:
Weak white fumaroles at a height of about 4,300 meters (14,107 feet) are moving south and southwest. An average of 34 explosions, of which 23 are considered low, and 11 moderate, are reported, generating columns of gray ash at a height of 4,300 to 4,700 m (14,107 to 15,420 feet), which spread over 10 km from the main cone to the South and West. This is accompanied by weak to moderate  booms, with low shock waves and sounds identical to the locomotive machines, with a period of between about 3 and 8 minutes. During the evening hours, incandescent pulses are observed, which reach a height of between 200 and 300 meters above the crater and which generate weak avalanches on the crater's outline. Because of the explosions, ash falls are reported in Panimache I and II, Morelia, Santa Sofia, El Prvenir, Los Yucales and others in the direction of wind displacement.
Source : Insivumeh
Photo : G Chigna ( 2015)
Kambalny , Kamchatka :
'Pure surprise': Scientists marvel as Kamchatka volcano erupts for first time in 250 years .
26 MARCH 2017. Researchers are genuinely amazed at the Kambalny volcano in Russia erupting for the first time in 250 years. But while this could be described as a scientific marvel, the volcano could also be hiding a threat. Footage of the volcano spewing ash up to a height of 7,000 meters is indeed impressive…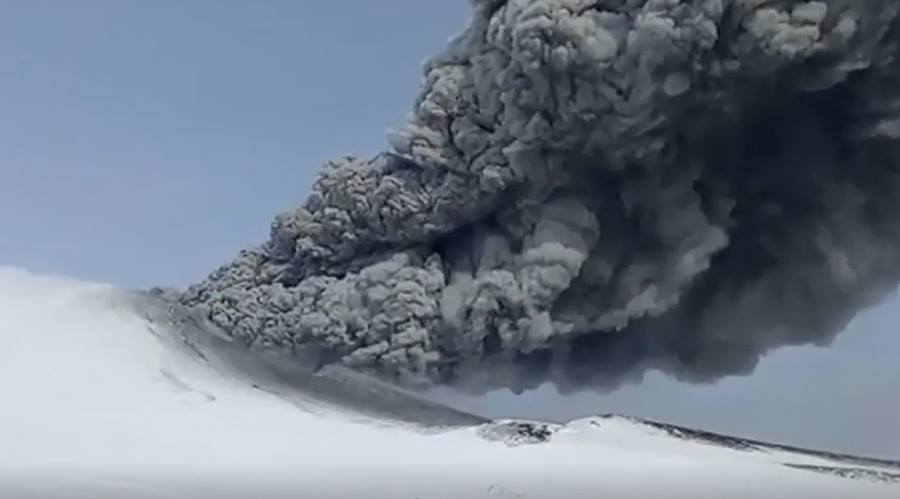 "It is a pure surprise for us. We continue the monitoring and will analyze possible threats as data come in," Olga Girina, the head of the special Kamchatka Volcanic Eruption Response Team (KVERT), told TASS news agency. The volcano started spewing ash on Friday evening, and the ash could potentially cover the city of Severo-Kurilsk, located on the island of Paramushir.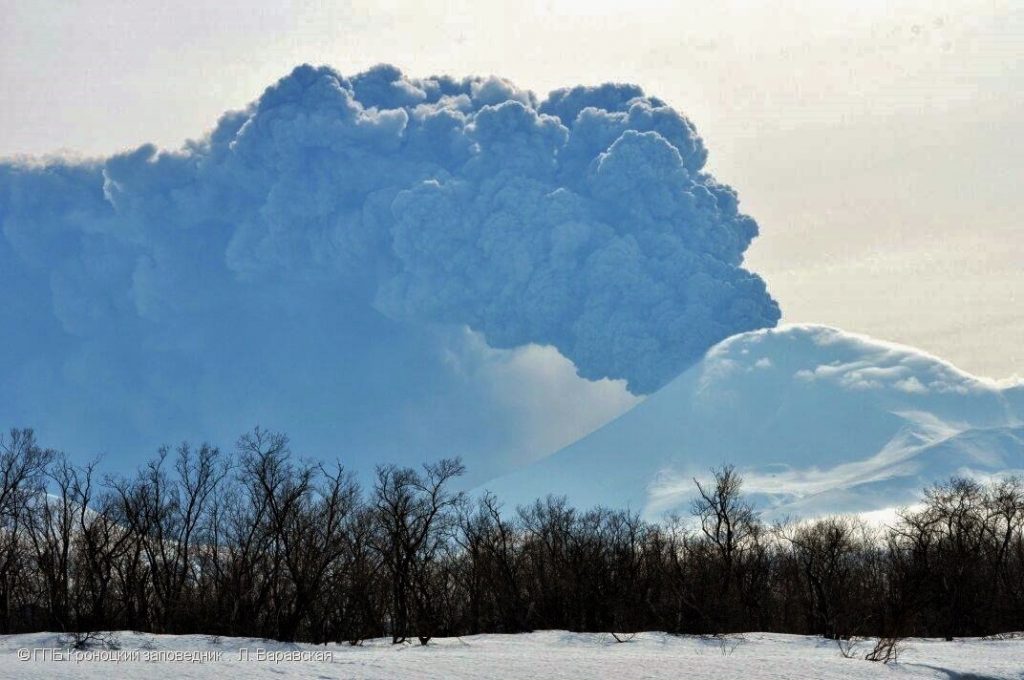 Experts believe that the threat has already passed, though the orange code for aviation danger was assigned. The Kambalny volcano is 2,156 meter high and is located in southern Kamchatka. The last time it erupted was during the reign of the Russian empress Catherine the Great, in 1769.
The Kamchatka Peninsula has around 300 volcanoes on its territory, with 29 of them active. In December, the Shiveluch volcano – in the northern part of Kamchatka – erupted and spewed ash to a height of 11,000 meters above sea level.
Source : RT
Photos : RT ,  L. Varavskaya, Kronotsky Reserve.
Turrialba , Costa Rica :
Report of activity of the volcano , March 26, 2017 at 11:00.
The volcano emits a small plume of diluted ash, which rises almost continuously within 500 m and spreads south and south-east from 01h33 (26th). Before this emission, a plume was seen bright enough to be seen by the camera of Irazu volcano, since the beginning of the night.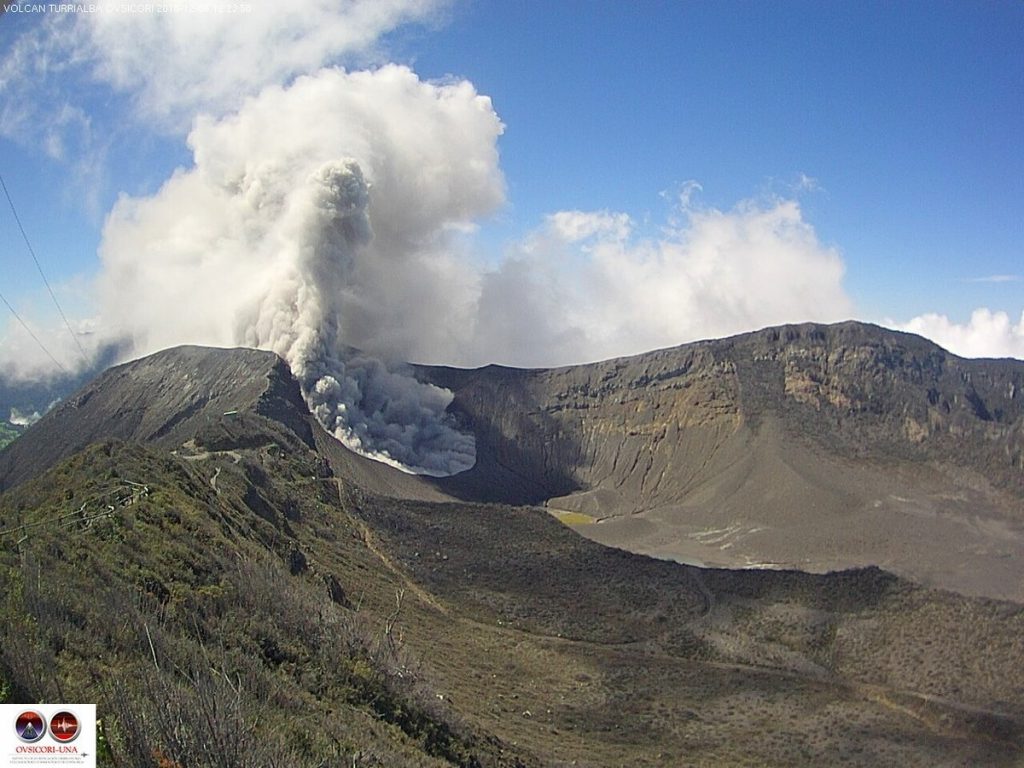 A low ash emissions occurred between 6 am and 7.40 pm yesterday. The seismic tremor had a maximum amplitude during periods of intense light (about 3:30 to 5:30), suggesting possible strombolian activity contained within the active crater (less than 200 m high). This activity corresponds to the behavior observed since the end of 2016 and the beginning of 2017 and is considered normal behavior.
Source : Ovsicori