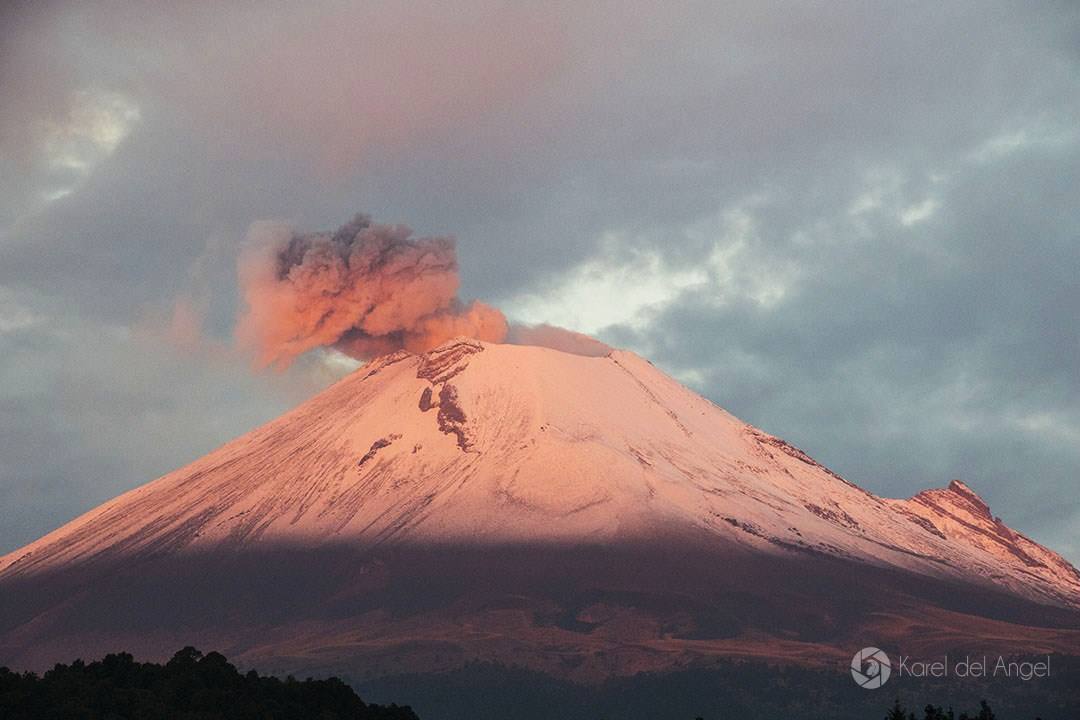 March 15 , 2017. EN. Bogoslof , Popocatepetl , Bulusan , Mauna Loa , Etna.
March 15 , 2017.
Bogoslof , Aleutians Islands , Alaska :
53°55'38 » N 168°2'4″ W,
Summit Elevation 492 ft (150 m)
Current Volcano Alert Level: WATCH
Current Aviation Color Code: ORANGE
No unusual seismicity has been detected over the past day. Weakly elevated surface temperatures were observed in two satellite images from 04:53 UTC (8:53 PM, AKDT, March 13), and 01:15 UTC (5:15 PM AKDT, March 13). A photograph taken by a passing pilot showed a low level billowy steam plume rising from the general area of the intra-island lake. It is possible that the elevated surface temperatures and the steam plume are the result of hot water in the lake.
Bogoslof volcano remains at a heightened state of unrest and in an unpredictable condition. Additional explosions producing high-altitude (>15,000 ft) volcanic clouds could occur at any time. Some previous explosions have been preceded by an increase in earthquake activity that allowed for short-term forecasts of imminent significant explosive activity.

Bogoslof Volcano with significant steaming, as viewed from a flight from Atka, AK to Dutch Harbor, AK. Photo courtesy of Dave Eilertsen.
Although we are able to detect energetic explosive activity in real-time, there is typically a lag of tens of minutes until we can characterize the magnitude of the event and the altitude of the volcanic cloud. Low-level explosive activity that is below our ability to detect in our data sources may be occurring. These low-level explosions could pose a hazard in the immediate vicinity of the volcano. When such low-level activity occurs, it is considered to be consistent with Aviation Color Code ORANGE and Volcano Alert Level WATCH.
Source : AVO
Photo : Dave Eilertsen.
Popocatepetl , Mexico :
14 March 11.00 (1700 GMT 14 March)
Over the past 24 hours, through the seismic recordings of the Popocatepetl volcano monitoring system, 172 low-intensity exhalations accompanied by steam and gas have been identified. Also yesterday at 21:32 h was recorded a volcano-tectonic earthquake of preliminary magnitude of M1,1. In addition , 40 minutes of harmonic tremor were recorded.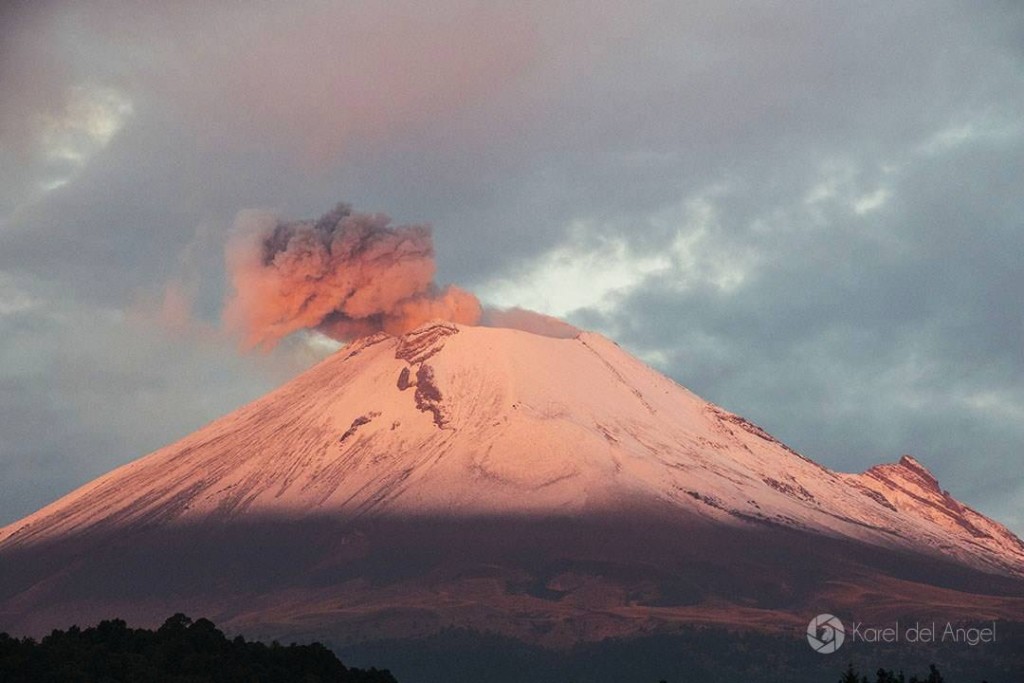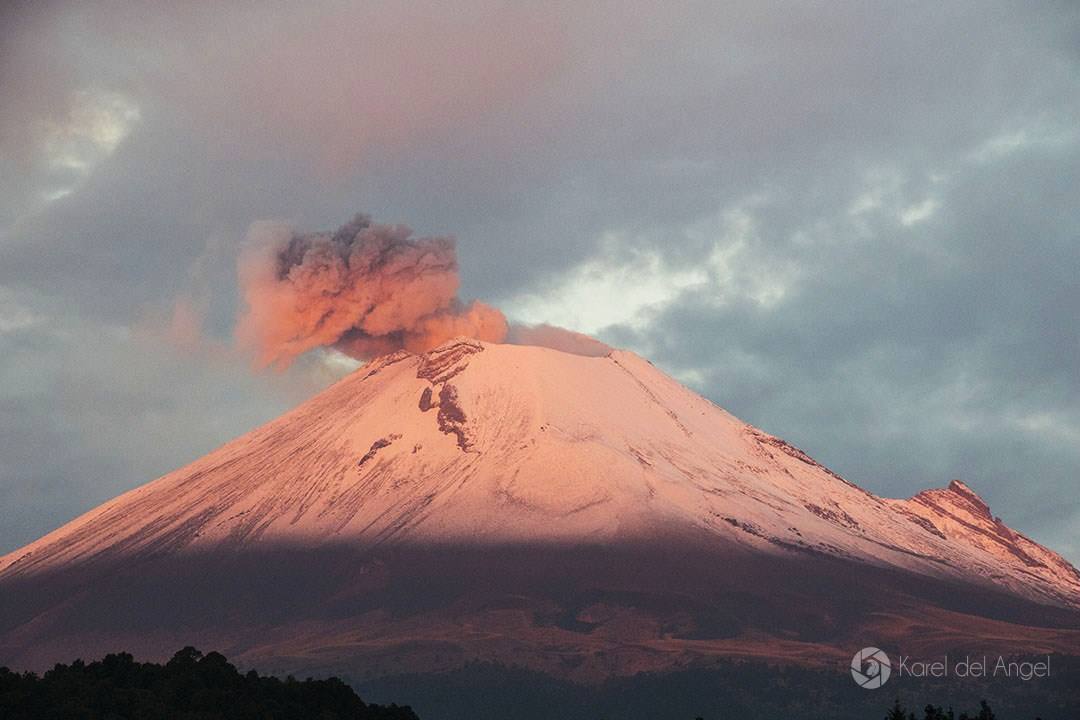 At night, a glimmer of the crater was observed.
At the time of this report, the observation of the crater is prevented by the presence of clouds.
CENAPRED asked not to approach the volcano and in particular the crater.
The volcanic alert semaphore of the Popocatepetl volcano is located in Amarillo Phase 2.
Source : Cenapred.
Photo : Karel Del Angel
Bulusan , Philippines :
BULUSAN VOLCANO BULLETIN 15 March 2017 8:00 A.M.
Bulusan Volcano's seismic monitoring network recorded seven (7) volcanic earthquakes during the past 24 hours. Weak emission of white steam plumes that drifted northeast was observed. Sulfur dioxide (SO2) emission was measured at an average of 9 tonnes per day on March 7, 2017. Precise leveling data obtained on January 29, 2017 – February 03, 2017 indicated deflationary changes since October 2016. This is consistent with data from continuous GPS measurements that indicated short-term deflation of the edifice since January 2017. However, the edifice remains generally inflated with respect to July 2016, based on continuous GPS data.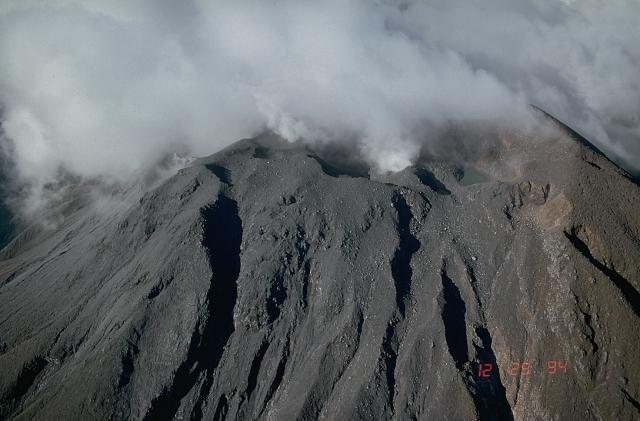 Alert Level 1 (abnormal) status remains in effect over Bulusan Volcano, which means that it is currently in a state of unrest probably driven by hydrothermal processes that could generate steam driven or phreatic eruptions. Local government units and the public are reminded that entry into the 4-kilometer radius Permanent Danger Zone (PDZ) is strictly prohibited and that vigilance in the Extended Danger Zone (EDZ) must be exercised due to the increased possibilities of sudden and hazardous phreatic eruptions.
Source : Phivolcs
Photo : Archive Phivolcs
Mauna Loa , Hawai :
19°28'30 » N 155°36'29 » W,
Summit Elevation 13681 ft (4170 m)
Current Volcano Alert Level: ADVISORY
Current Aviation Color Code: YELLOW
Activity Summary:
Mauna Loa is not erupting. Rates of deformation and seismicity have not changed significantly in the past week and continue to be above long-term background levels. No significant change in summit fumarole temperature was noted during the past week.
Observations:
A few dozen small-magnitude earthquakes occurred beneath the volcano during the past week, with most on the east flank at depths greater than 5 km (3 miles) and in the upper Southwest Rift at depths less than 5 km (3 miles).
Global Positioning System (GPS) measurements continue to show deformation related to inflation of a magma reservoir beneath the summit and upper Southwest Rift Zone.
Measurements from a continuously-monitored fumarole site within the summit caldera showed an increase in temperature during the first half of January; temperatures have been steady over the past week. No significant changes in sulfur dioxide or carbon dioxide concentrations were recorded.
Source et photo : HVO
Etna , Sicily :
The strombolian activity with small explosions continue at the Southeast Crater, sometimes with intense glow that can be seen in the crater of the Voragine.
INGV has still not published reviews.
Photo : Boris Behncke.