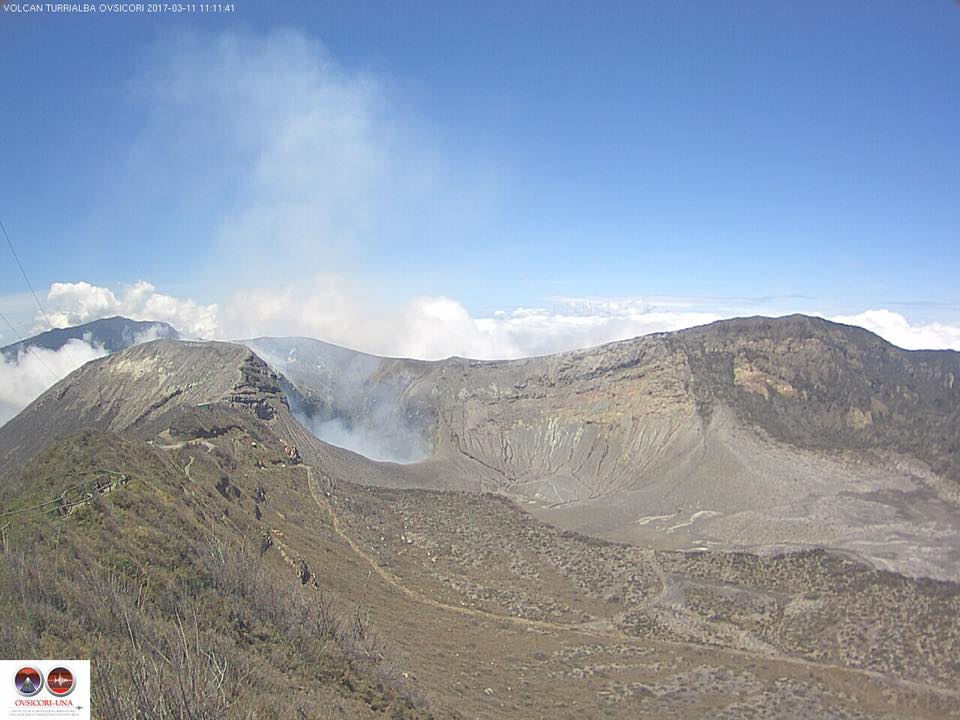 March 12 , 2017. EN. Klyuchevskoy , Bogoslof , Santiaguito , Turrialba .
March 12 , 2017.
Klyuchevskoy , Kamchatka :
56.06 N, 160.64 E;
Elevation 15580 ft (4750 m)
Aviation Color Code is ORANGE
Activity of the volcano continues. Ash explosions up to 26,200-32,800 ft (8-10 km) a.s.l. could occur at any time. Ongoing activity could affect international and low-flying aircraft.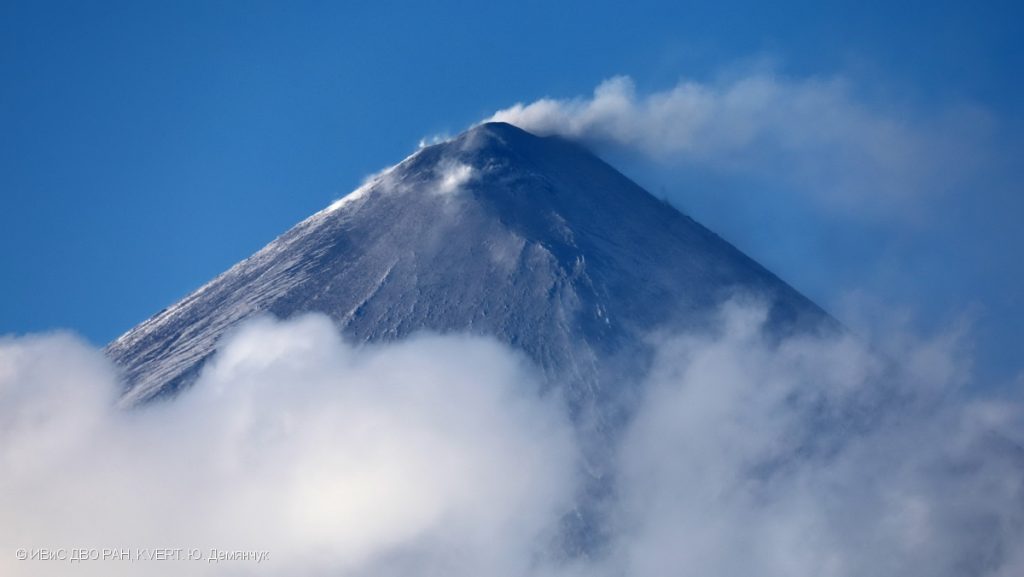 Fumarole activity of Klyuchevskoy volcano on 09 March, 2017.
According to visual and satellite data, ash bursts up to 5.5 km a.s.l. were observed on 08 March; ash plume drifted for about 20 km to the north-west from the volcano. Satellite data by KVERT showed a thermal anomaly over the volcano on 02-03, 05 and 08-09 March; the volcano was obscured by clouds in the other days of week.
Source : Kvert
Photo : Yu. Demyanchuk, IVS FEB RAS, KVERT
Bogoslof ,  Aleutians Islands, Alaska :
Current Color Code: ORANGE
Previous Color Code: RED
Source: Alaska Volcano Observatory
Volcano Location: N 53 deg 55 min W 168 deg 2 min
Area: Aleutians
Summit Elevation: 492 ft (150 m)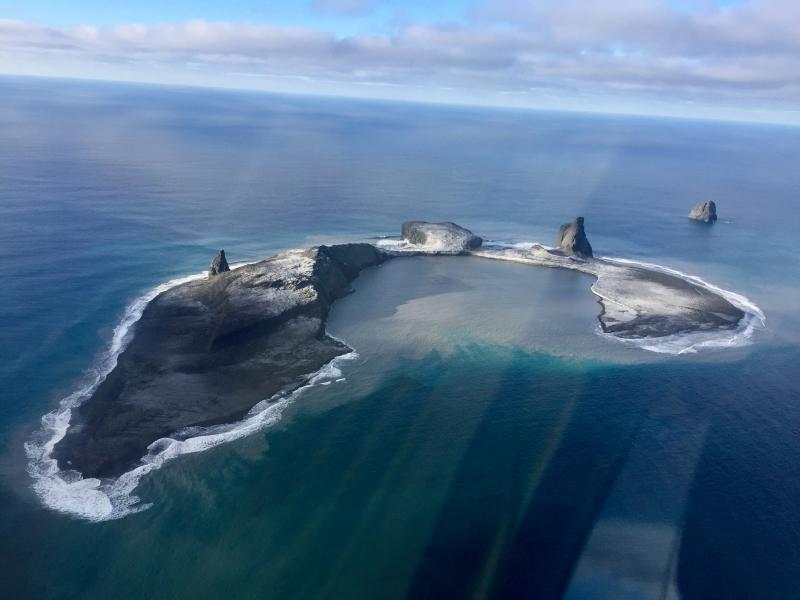 Volcanic Activity Summary:
No further ash emissions have occurred at Bogoslof Volcano since the three-hour-long eruption that began on Tuesday, 7 March at 22:36 AKST (07:36 UTC March 8) and seismicity remains low. We are therefore lowering the Aviation Color Code to ORANGE and the Alert Level to WATCH. Additional ash-producing eruptions could occur at any time, however, with no detectable precursors.
Source : AVO
Photo : Archive AVO
Santiaguito , Guatemala :
Activity type: Pelean
Morphology: Complex of dacitic domes
Geographical location: 14 ° 44 '33 ˝ Latitude N; W. Longitude 91 ° 34'13˝
Height: 2,500msnm.
Weather conditions: Partly Cloudy
Wind: 2 km / h
Precipitation: 10 mm.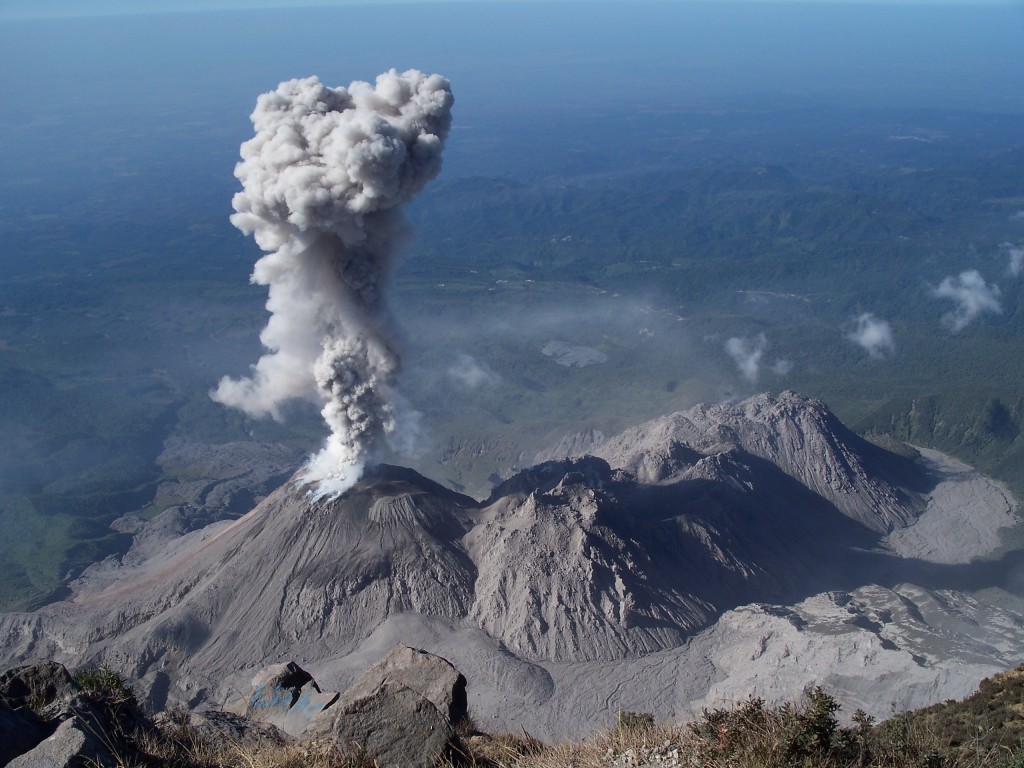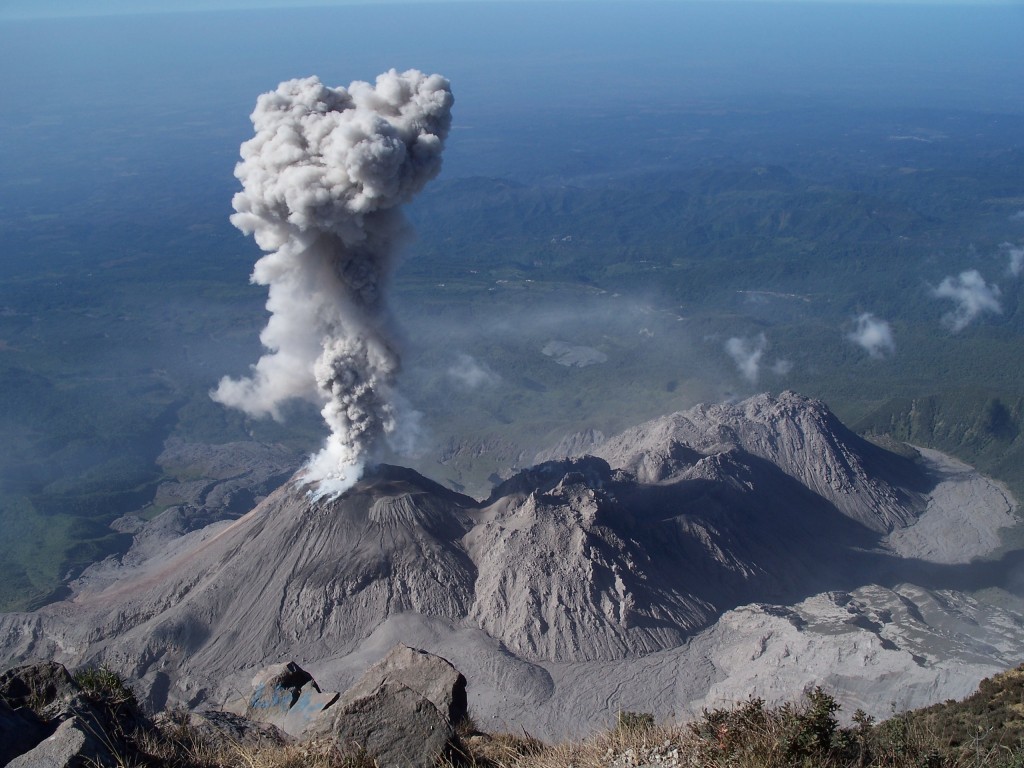 Activity:
Degassing of the active dome maintains abundant white fumaroles at a height of about 3,000 meters (9,842 feet) which disperse in a southwest direction. An explosion with weak characteristics is reported, generating white columns that have reached a height of about 3,300 meters (10,826 ft) moving in a southwest direction, generating low ash falls over the area of Monte Claro. Presence of weak avalanches on the dome.
Source : Insivumeh
Photo : Archive Insivumeh
Turrialba , Costa Rica :
Activity report of the Turrialba volcano, 11 March 2017, update of 11:00
As in previous days, seismic recording of the volcanic tremor remains similar with fluctuating mean amplitude. This morning it was possible to observe the activity which was accompanied by a low intermittent emission of gases and aerosols which were dispersed with the direction of the prevailing wind towards the Southwest according to the station of the Meteorological Institute National park located above the Turrialba volcano.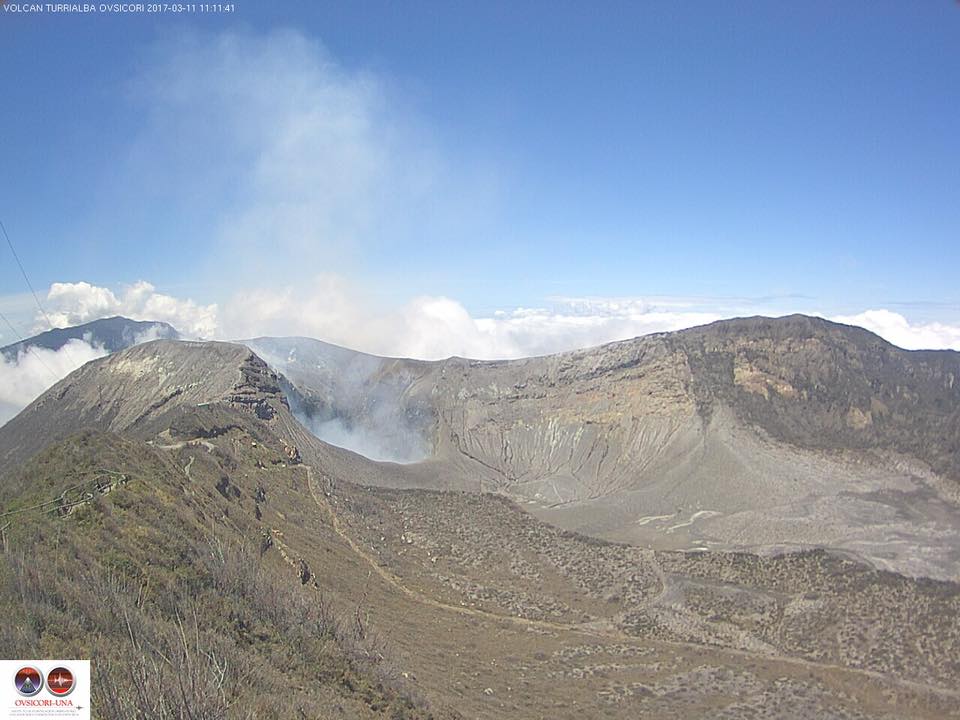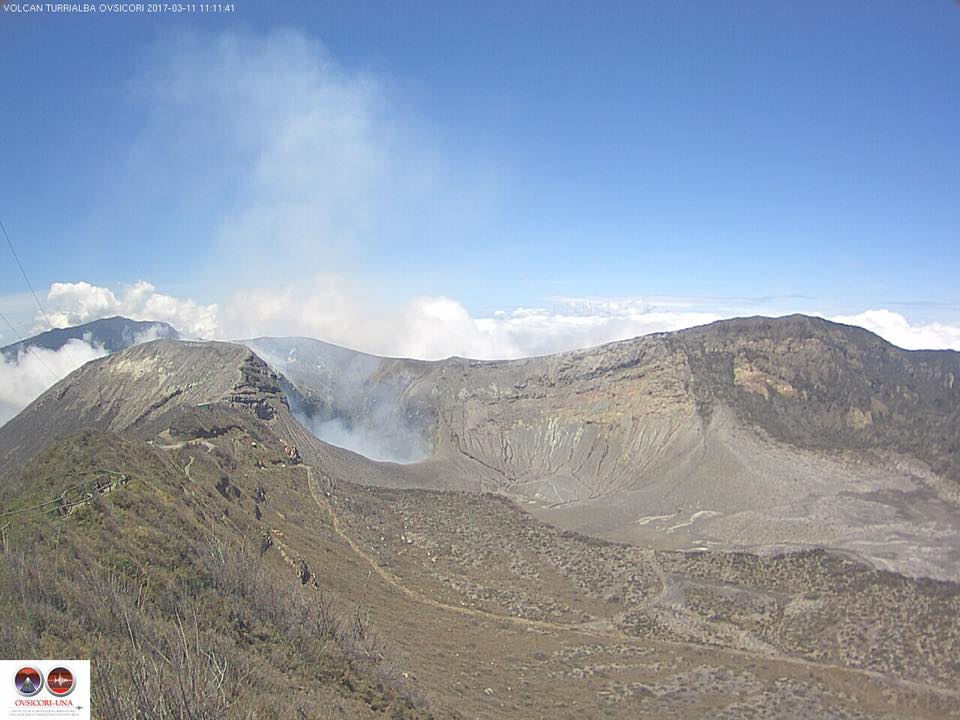 No ash falls or sulfur odors have been reported in the central valley or areas surrounding the Turrialba volcano.
OVSICORI-A will send a daily report and whenever significant changes occur in the activity of the volcano.
Source : Ovsicori