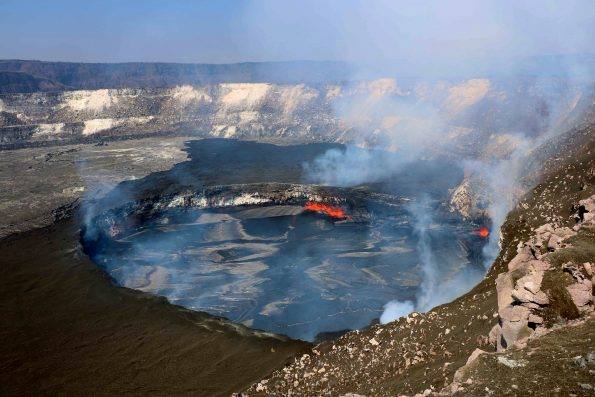 March 06 , 2017. EN. Sabancaya , Kanlaon , Kilauea , Soufrière Hills .
March 06 , 2017.
Sabancaya , Peru :
There was an average of 19 explosions per day, with maximum displacement values (DR: reduced displacement / area moved by earthquake of the source) of 77 cm2. As of February 13, there is an increase in hybrid type earthquakes, which could indicate a moderate rise in magma.
• Eruptive ash and gas columns reached about 2800 meters above the edge of the crater and then spread over more than 40 kilometers north, northwest, south of the volcano.

The tendency of deformation does not show any significant changes.
The flow of volcanic gas (SO2) reached a maximum of 1211 tons / day on 16 February.
3 thermal anomalies were detected, with values between 1 MW and 6 MW of GRP (volcanic radiated power).
In general, activity has slightly increased since last week.
Source : IGP
Kanlaon , Philippines :
KANLAON VOLCANO BULLETIN 06 March 2017 08:00 A.M.
Kanlaon Volcano's seismic monitoring network recorded three (3) volcanic earthquakes during the past 24 hours. No steaming was observed during times when summit crater was visible. Sulfur dioxide (SO2) emission was measured at an average of 1 tonne per day on February 25, 2017. Ground deformation data from continuous GPS measurements as of January 27, 2017 indicated no significant change of the Kanlaon edifice since August 2016.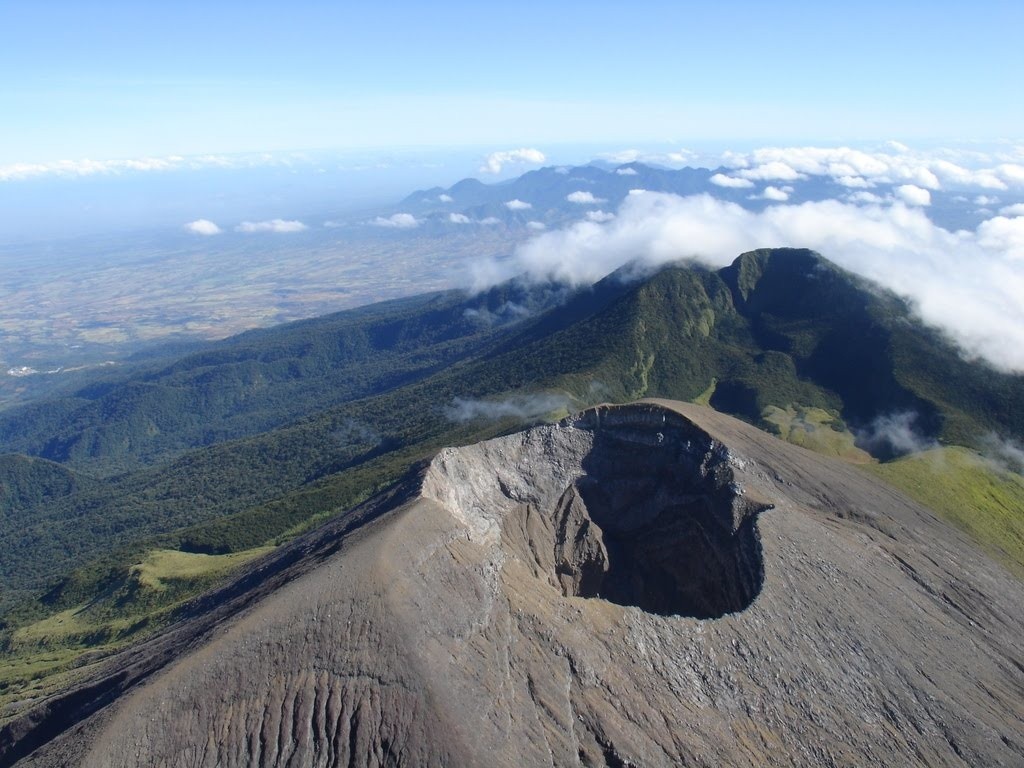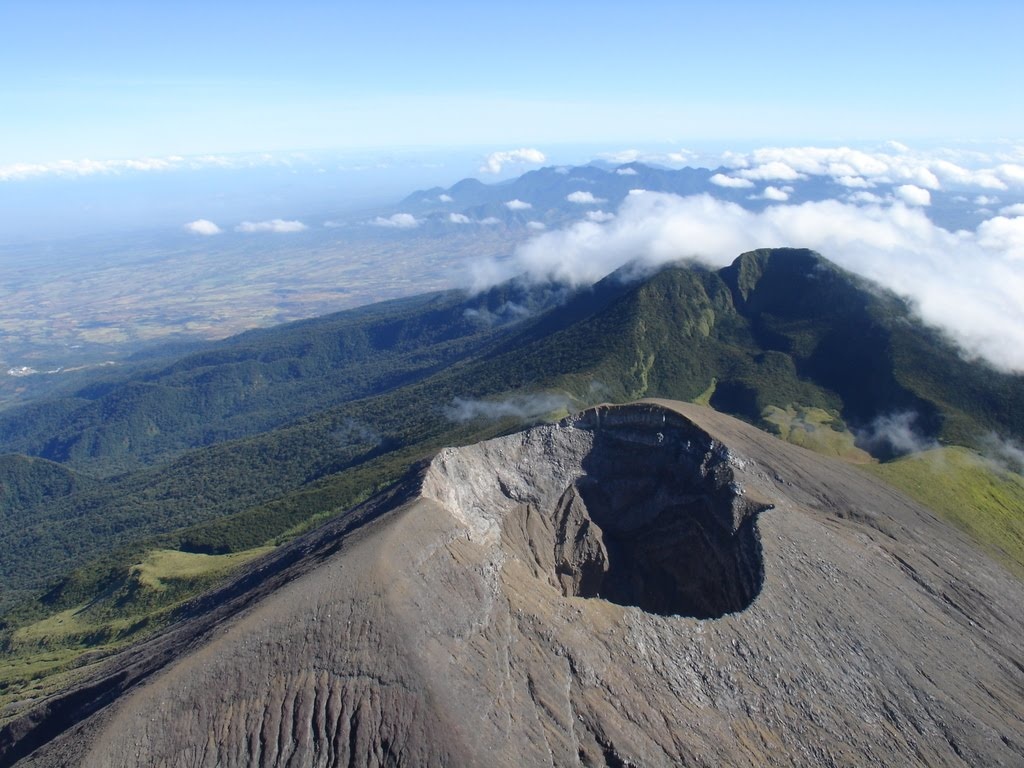 Alert Level 1 status remains in effect over Kanlaon Volcano, which means that it is currently in a state of unrest probably driven by hydrothermal processes that could generate steam driven or phreatic eruptions. The local government units and the public are reminded that entry into the 4-kilometer radius Permanent Danger Zone (PDZ) is strictly prohibited due to the further possibilities of sudden and hazardous steam-driven or minor ash eruptions.
Source : Phivolcs
Kilauea , Hawai :
5 MARCH 2017. A flurry of earthquakes rattled the Kilauea volcano area Sunday morning. The USGS Hawaiian Volcano Observatory, which measures and tracks earthquakes, reports 31 earthquakes were recorded over a period of 42 minutes on Sunday. The activity began just before 6 a.m. on March 5. The swarm is located about 5 miles south of Volcano Village inside Hawaiʻi Volcanoes National Park (red dots in the USGS map above).
The strongest quake was measured at a magnitude 3.9. Most rest have been measured between magnitude 1.7 and 3.5.
The USGS website received more than 30 felt reports within an hour of the largest earthquake, which occurred at 6:13 a.m. "Weak to light shaking, with maximum Intensity of IV, has been reported," scientists say. "At that intensity, damage to buildings or structures is not expected."
"The earthquakes were concentrated about 5-6 km (3-4 mi) southeast of Kīlauea's summit in an area between Hi'iaka and Koʻokoʻolau Craters on the Chain of Craters Road," reported the USGS HVO in a later media release. "The sequence consisted of 31 earthquakes over a period of about 42 minutes. The eight largest events had magnitudes ranging from 1.7 to 3.9 and depths of about 2-4 km (1-2 mi) beneath the surface."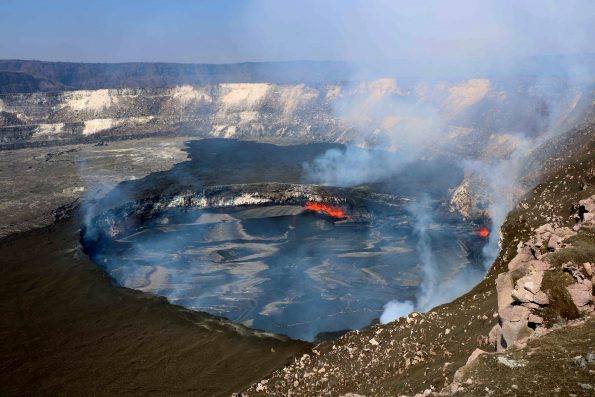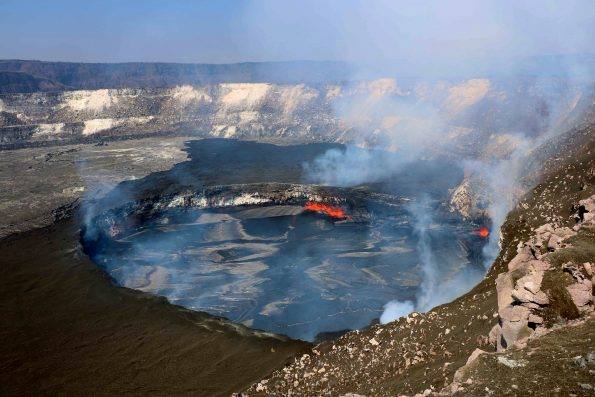 Scientists say the "size and location of this morning's earthquake sequence suggest a source that may be related to the ongoing pressurized magma storage system beneath the Kīlauea summit area." According to Tina Neal, HVO Scientist-in-Charge, "the earthquakes caused no significant changes in Kīlauea Volcano's ongoing eruptions. No changes in deformation or ground surface cracks were observed in the area."
Source : Big Island Video News
Photo : HVO
Soufrière Hills, Montserrat :
MVO Weekly Report for the Period 24 February to 3 March 2017
Activity at the Soufrière Hills Volcano remains low.
The seismic network recorded five rockfalls and one volcano-tectonic earthquake this week.
No measurements of the SO2 flux have been possible since 7 November 2016.
Pyroclastic flows can occur at any time without warning on any side of the volcano, including Gages from where they can travel rapidly into Plymouth. Tracks across the Belham Valley can be destroyed or heavily modified by flash flooding or lahars, and caution should be exercised crossing the valley during and after rainfall.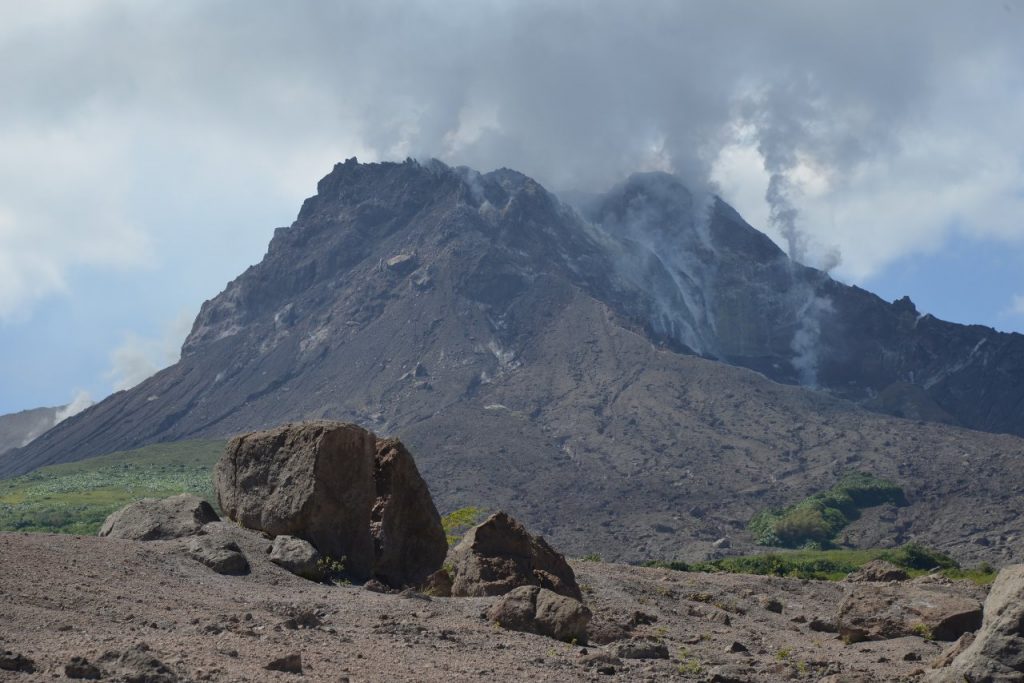 The Hazard Level is 1. There is no public access to Zone V, including Plymouth. Maritime Zones E and W are daytime transit only between sunrise and sunset (boats may sail through the zone but must not stop). Anyone who ignores these restrictions is liable to be prosecuted.
This week, MVO hosted Mr. John McKay, who gave a 2 day training course on how to operate our new total station. Total stations are portable instruments capable of calculating angles or distances very accurately (< 1 cm). At MVO, the total station is used to measure the time taken by a laser beam to go from the instrument to a reflector located on the volcano, and back. Measurements are taken weekly to monitor the deformation close to the dome, particularly in areas where installing a GPS station would be too pricey, risky, or simply impossible e.g on the collapse scar rim. In the past, during the various phases of lava extrusion, the total station has also been extensively used to monitor the growing dome.
Source : MVO