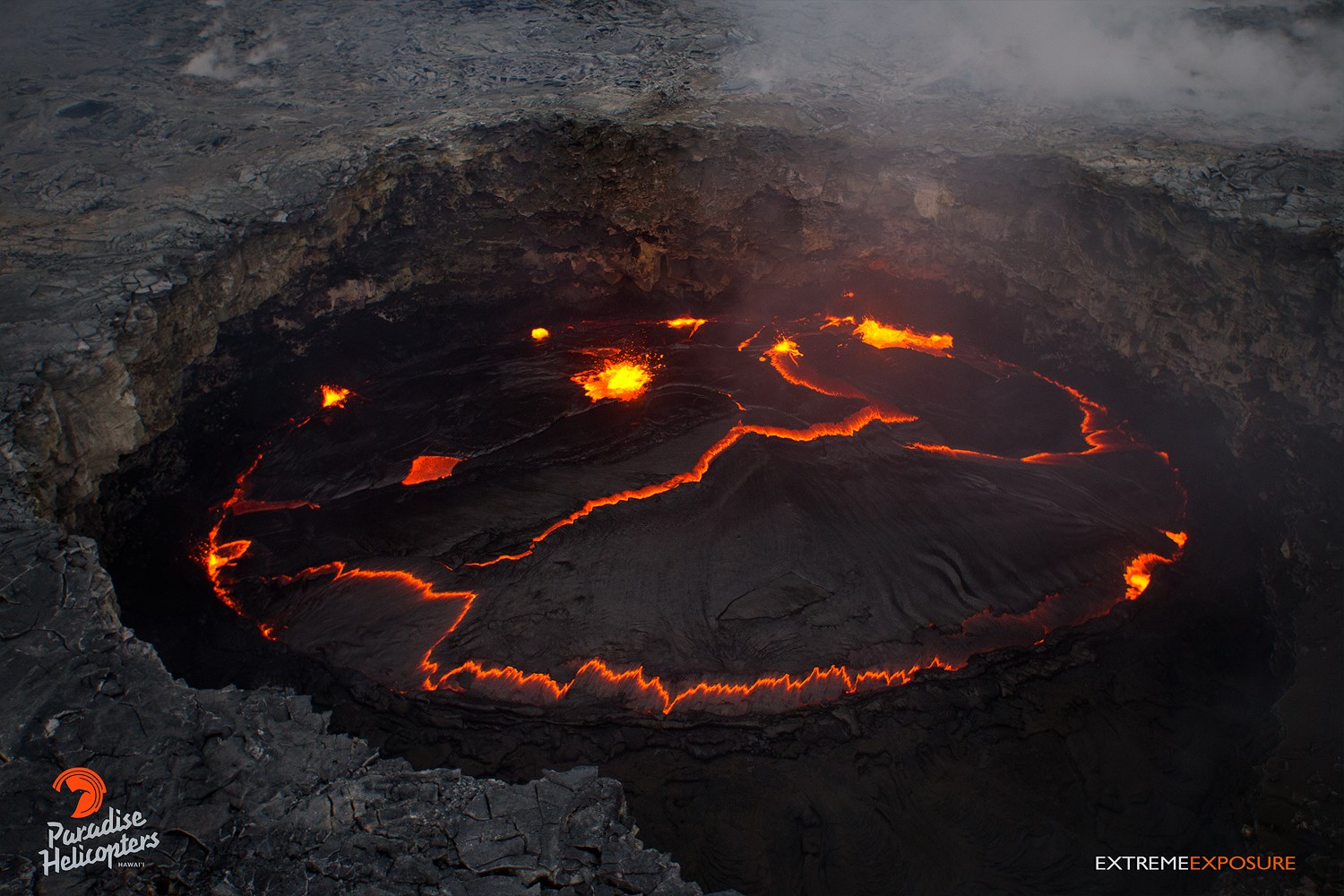 March 04 , 2017. EN. Kilauea , Popocatepetl , Fuego , Ticsani .
March 04 , 2017 .
Kilauea , Hawai :
19°25'16 » N 155°17'13 » W,
Summit Elevation 4091 ft (1247 m)
Current Volcano Alert Level: WATCH
Current Aviation Color Code: ORANGE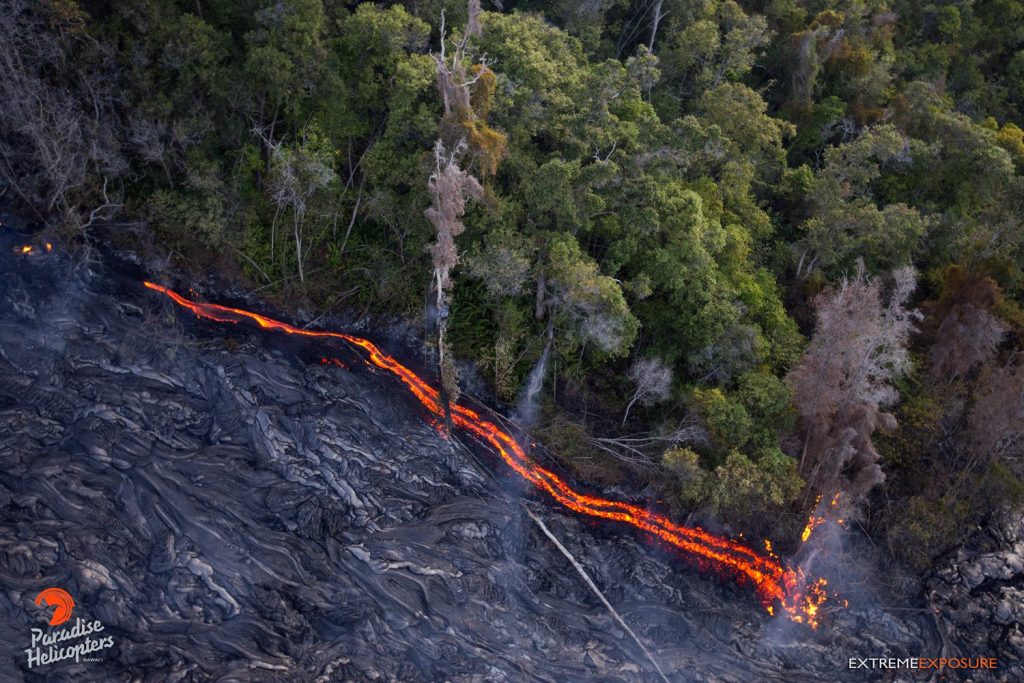 Activity Summary:
Kīlauea Volcano continues to erupt at its summit and at the Puʻu ʻŌʻō vent on its East Rift Zone. The episode 61g lava flow from Puʻu ʻŌʻō is entering the ocean at Kamokuna and is feeding surface flows on the pali and the coastal plain, inland from the ocean entry. These lava flows pose no threat to nearby communities at this time. The summit is inflating, and the lava lake was 21 m (~69 ft) below the Overlook crater rim this morning.
Summit Observations:
Tiltmeters at Kīlauea's summit recorded the onset of inflationary tilt at about 11:30pm. The lava lake dropped slightly during yesterday's deflation, but rose again with inflation this morning and was 21 m (~69 ft) below the Overlook crater rim this morning. Webcam views of the lava lake can be found at this webpage: http://hvo.wr.usgs.gov/cams/region_kism.php. Seismicity is within normal, background rates, and summit tremor continues to fluctuate in response to variations in lava lake spattering. Average daily summit sulfur dioxide emission rates were about 3,000 metric tons/day over the past week when conditions permitted measurements.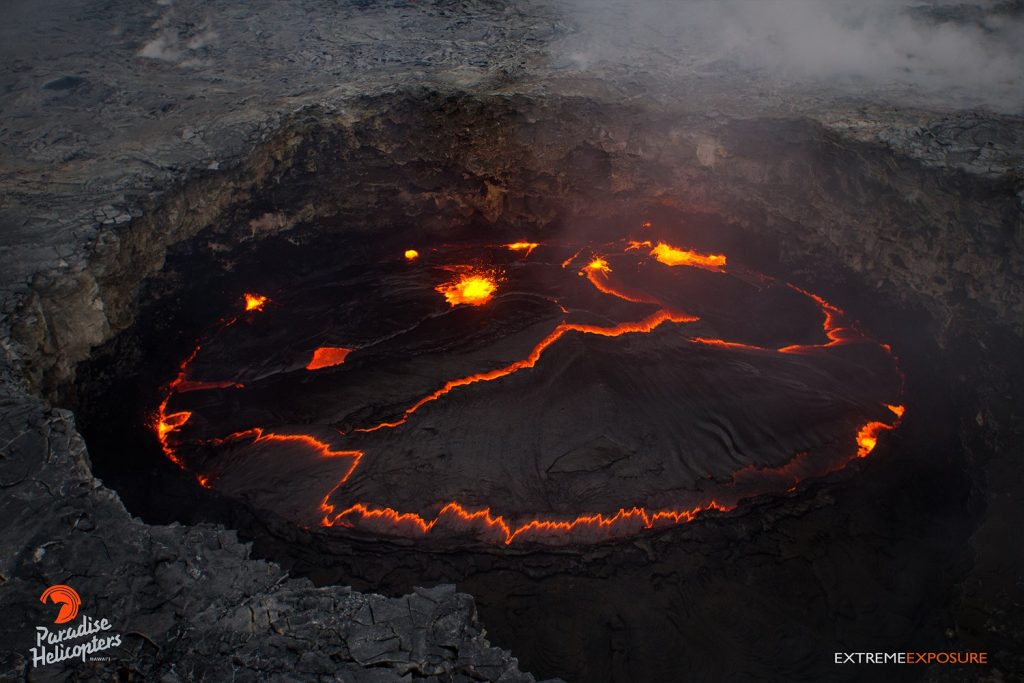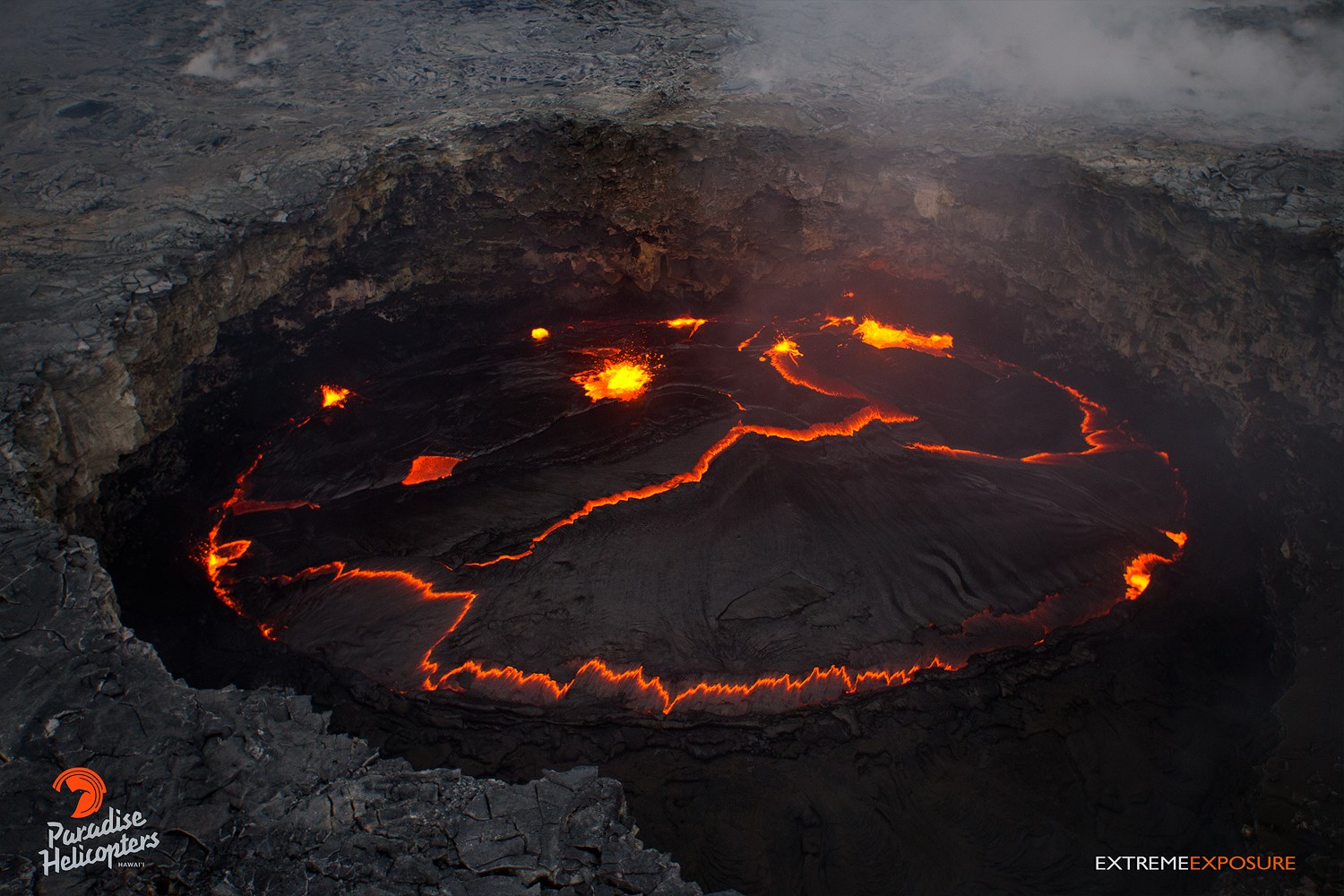 Puʻu ʻŌʻō Observations:
Webcam images over the past 24 hours show persistent glow at long-term sources at Puʻu ʻŌʻō, including the pit on the west side of the crater that holds a small lava pond. There were no significant changes in East Rift Zone seismicity over the past 24 hours. The tiltmeter at Puʻu ʻŌʻō recorded no significant change over the past day. The sulfur dioxide emission rate from all East Rift Zone vents was about 250 metric tons/day when last measured on February 22, 2017.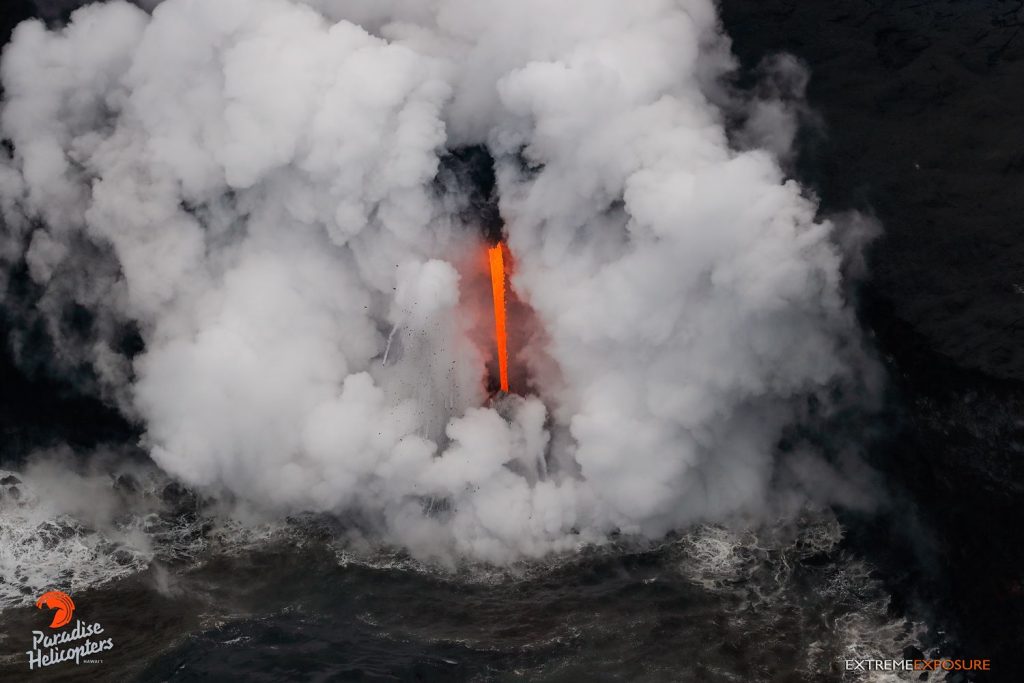 Lava Flow Observations:
The episode 61g flow is still active and entering the ocean at Kamokuna. It also hosts weak surface breakouts on the coastal plain. HVO geologists in the field yesterday reported that breakouts were active about 500 m (0.3 miles) north of the FEMA emergency road. Other 61g surface flows were active on the pali farther inland, and new breakouts have appeared over the past two days farther upslope on the flow, above the pali, as well. None of these flows pose a threat to nearby communities at this time.
Source : HVO
Popocatepetl , Mexico :
3 March 11.00 (1700 GMT March 03)
Over the past 24 hours, through the seismic recordings of the Popocatepetl volcano monitoring system, 241 low-intensity exhalations accompanied by steam, gas and small amounts of ash have been identified. In addition, a volcano-tectonic earthquake yesterday at 11:38 pm, with a magnitude of M1.7 was recorded.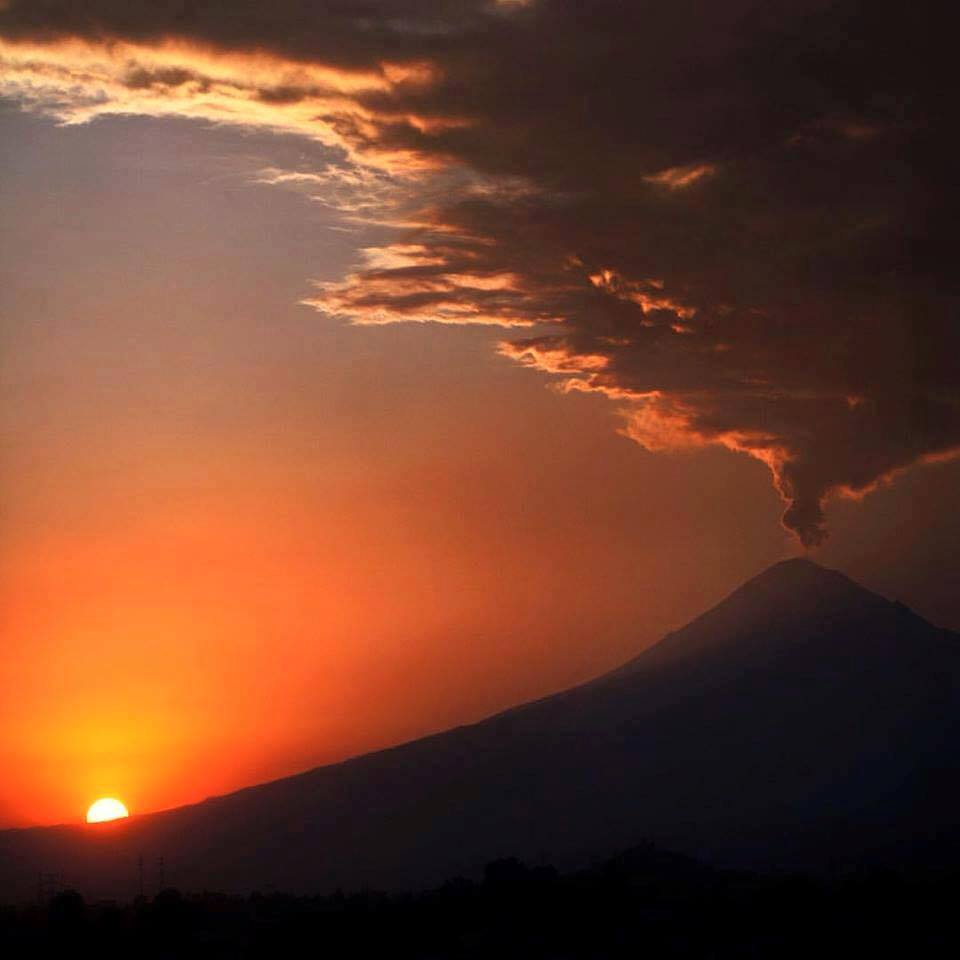 During the night and morning light, an incandescence appeared in the crater area which increased during some episodes of emission.
At the time of this report, the continuous emission of volcanic gases is observed towards the west.
CENAPRED asked not to approach the volcano and in particular the crater.
The volcanic alert semaphore of the Popocatepetl volcano is located in Amarillo Phase 2.
Source : Cenapred .
Photo : Archives
Fuego , Guatemala :
Activity type: Vulcanian
Morphology: Stratovolcan composite
Geographical location: 14 ° 28'54˝ Latitude N; 90 ° 52'54˝ longitude W.
Height: 3,763msnm.
Weather conditions: Clear
Wind: Northwest 2 km / h
Precipitation: 0.0 mm.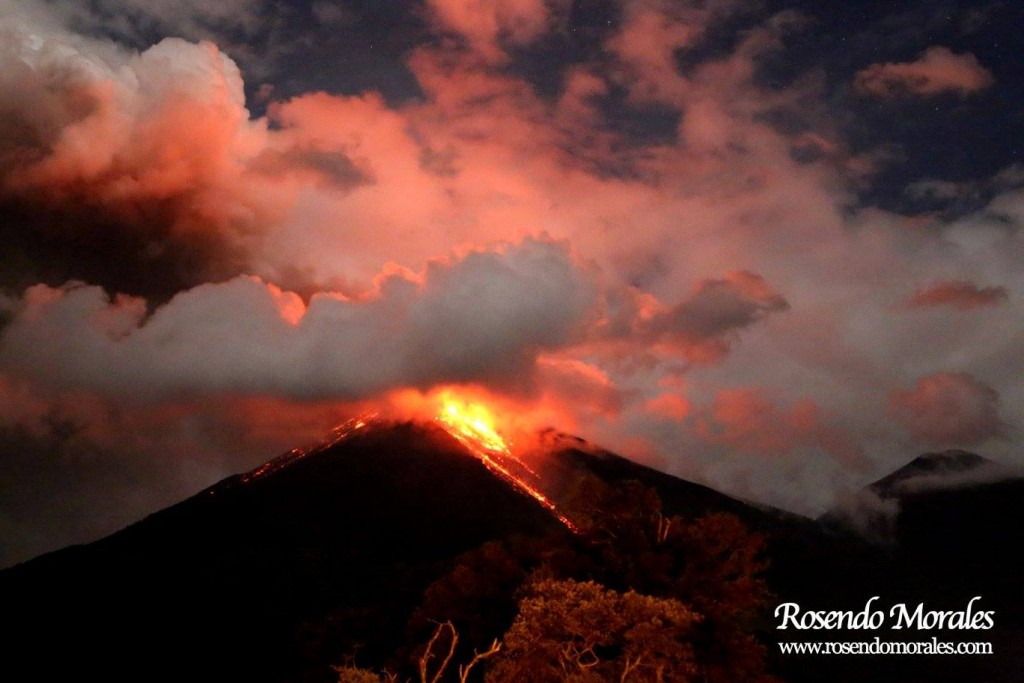 Activity:
The persistence of weak white fumaroles is observed, which rise to a height of about 4,300 meters (14,107 feet) and are scattered to the west, south and southwest. There remain a few weak to moderate explosions, which generated columns of gray ash at a height of about 4,200 to 4,500 meters (13,779 to 14,763 feet) moving 8 km to the west, south and southwest. During the night and early morning light fires are observed in the crater, and due to wind conditions the suspension of fine matter is observed in the volcanic perimeter.
Source : Insivumeh.
Photo : Rosendo Morales
Ticsani , Peru :
Sismo – volcanic monitoring:
VT-type seismicity, associated with rock fracturing (earthquakes adjacent to the Ticsani volcano, within 6 km of the crater), had an average rate of 4 VT / day, or 50% of the earthquakes Recorded during the period above. No presence of swarms or seismic peaks of seismicity was observed.
Volcano-Tectonic distal events (EDV) are also observed in small numbers per day. On this occasion, an average rate of 5 VTD per day was observed.
LP events, related to the passage of fluids, are sometimes observed on the Ticsani. Thus, a total of 4 events with low seismic energy levels were observed during this period.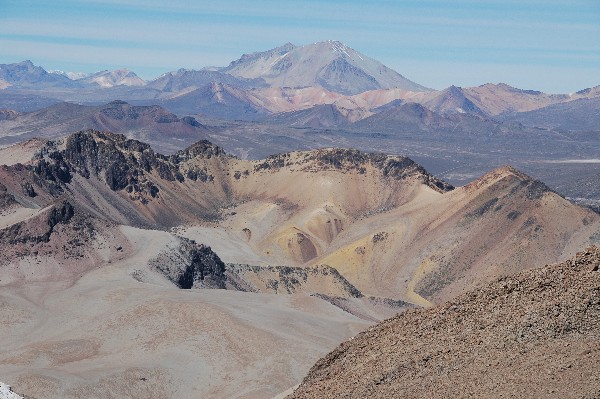 Location of events:
In the spatial distribution of seismicity VT and EDV, scattered earthquakes are observed, with depths up to 11 km in relation to the crater of this massif. The most energetic earthquake reached a magnitude of 3.2 ML, recorded on 24 February at 23:52 local time and located 15 km SE of Ticsani.
Satellite Surveillance:
SO2 Anomalies: The GSDM-NASA « EOS Aura » satellite system (http://so2.gsfc.nasa.gov/) recorded low SO2 gas density values during this period.
Thermal anomalies: The Mirova system (www.mirovaweb.it) did not detect thermal anomalies on the Ticsani volcano (VPR = 0 Mega Watts).
Conclusions :
The sismo – volcanic activity of the Ticsani volcano remains at low levels.
Source : IGP
Photo : IGP