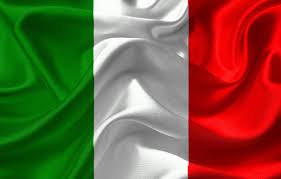 October 31 , 2016. EN. Turrialba , Ruapehu , Nevado Del Ruiz , Italy earthquake .
October 31 , 2016.
Turrialba , Costa Rica :
Activity report of the Turrialba volcano eruption
October 30, 2016, updated 17:00
Eruptions and seismic activity:
The Turrialba volcano maintained its eruptive activity with short intervals without emission of ashes, but with gases and aerosols. However, the energy of the seismic signal corresponding to volcanic tremor and energy emissions are lower than those observed Thursday and Friday. Since October 29 at 17:00 until 17:00, 30 October 2016, the Turrialba volcano stayed with a tremor highly fragmented (discontinued), which is reflected by spaced transmitted pulses, generating an almost continuous ash emission with very short intervals without emission. The plume of gas, ash and aerosols, clouds when conditions allowed them observation was not high of more than 500 meters above the summit of the volcano.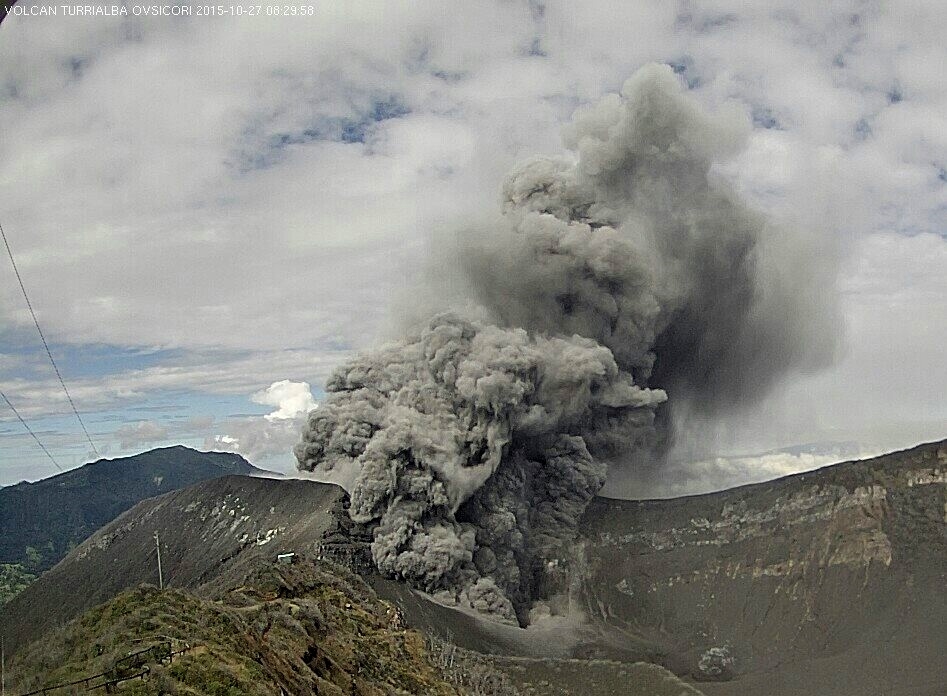 Scattering of ashes and gases in the environment:
The dispersion of gases, ash and aerosols emitted by the Turrialba during the day was done to the northwest and west–southwest, according to the meteorological data of IMN weather stations on the peaks of Turrialba and Irazu, and in the map of dispersion of gases, ash and aerosols generated with the code LAQAT AERMOD VIEW-A. Based on this map and considering that the wind direction was very variable, the places where it is possible to be affected by the materials issued by the Turrialba volcano are: Farms in the western regions of Turrialba volcano (La Finca central, Tajo), farms in San Gerardo de Irazu (Robert, Volio, Lara), Tierra Blanca, Llano Grande, San Rafael de Oreamuno, San Juan Chicua, Cot, Pacayas, Capellades, Raicero, Cervantes, Cachi, Orosi, Trois-Rivières, Paraiso, Cartago, San Jose, Escazu, Desamparados, Heredia, Alajuela, etc.
Reports of ash fall and sulfur odor perception:
The wind direction during the day was to the northwest and west–southwest, which coincided with the places that have reported ash fall: 1) San Jose: Canton Central, San Pedro de Montes de Oca , Tibás, Desamparados, Guadalupe Goicoechea, Sabanilla, Zapote, Sabanilla Montes de Oca, Coronado, panoramic view, Ipís, Lourdes de Montes de Oca, White Street, Pavas, Banana Mata and Moravia. 2) Heredia Canton Central, San Antonio de Belen, Santo Domingo de Heredia, San Rafael, Santa Barbara. 3) Alajuela Canton Central, San Antonio del Tejar Alajuela, Grecia. 4) Carthage: San Ramon de Tres Rios, Llano Grande.
There are also reports of perception of sulfur odors: 1) San Jose Sabanilla, Moravia, Dulce Nombre de Coronado, Mata Platano. 2) Heredia San Rafael.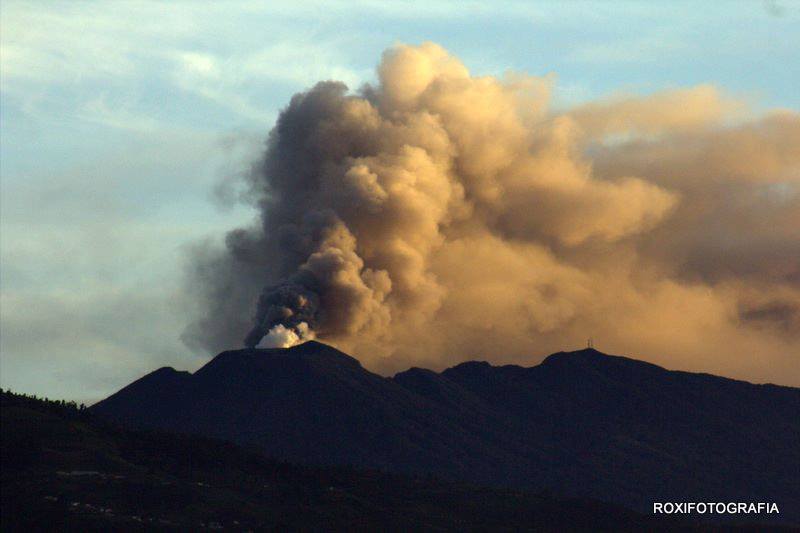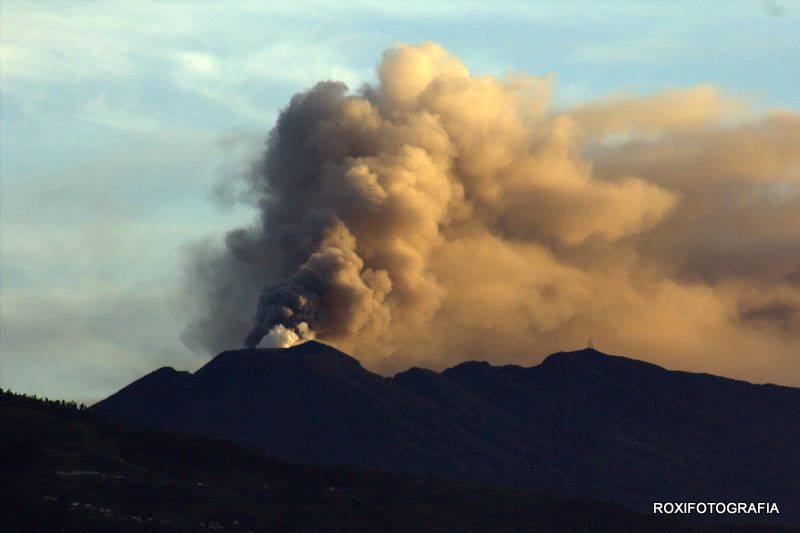 Detection of fine volcanic particles floating in atmospheric air in Heredia:
The Sensors of suspended particles in the atmosphere of the volcanic aerosols Monitoring Station of OVSICORI-A, located on the Omar Dengo campus of the National University of Heredia, recorded between 25 and 30 October 2016 a moderate increase in the concentration of particles or aerosols PM 10 (up to 65 ug / m3 air) and PM2.5 (up to 47 ug / m3), indicating the movement of air coming from the direction of Turrialba volcano (East to West), even if the wind showed a lot of changes in his direction during the day, between the Northwest and the Southwest.
Between 28 and 30 October, the highest concentrations of particles were observed, of all sizes, including super-thin, PM 1.0 (30-40 ug to / m 3).
Source : Ovsicori
Photos : Archives Ovsicori , Roxi.
Ruapehu , New Zealand  :
VOLCANIC ALERT BULLETIN: RUA – 2016/10
2.15pm Monday 31 October 2016; Ruapehu Volcano
Alert Status:
Volcanic Alert Level remains at 1
Aviation Colour Code: remains Green
Since early September, Mt Ruapehu's Crater Lake had been heating at a rate of around 1°C per day, reaching a maximum of 40ºC on October 4. The lake temperature has cooled slightly since then and is now hovering around 37°C. After October 18, the level of volcanic tremor under Mt Ruapehu increased in strength. Volcanic tremor is always present at Mt Ruapehu, however the level can vary.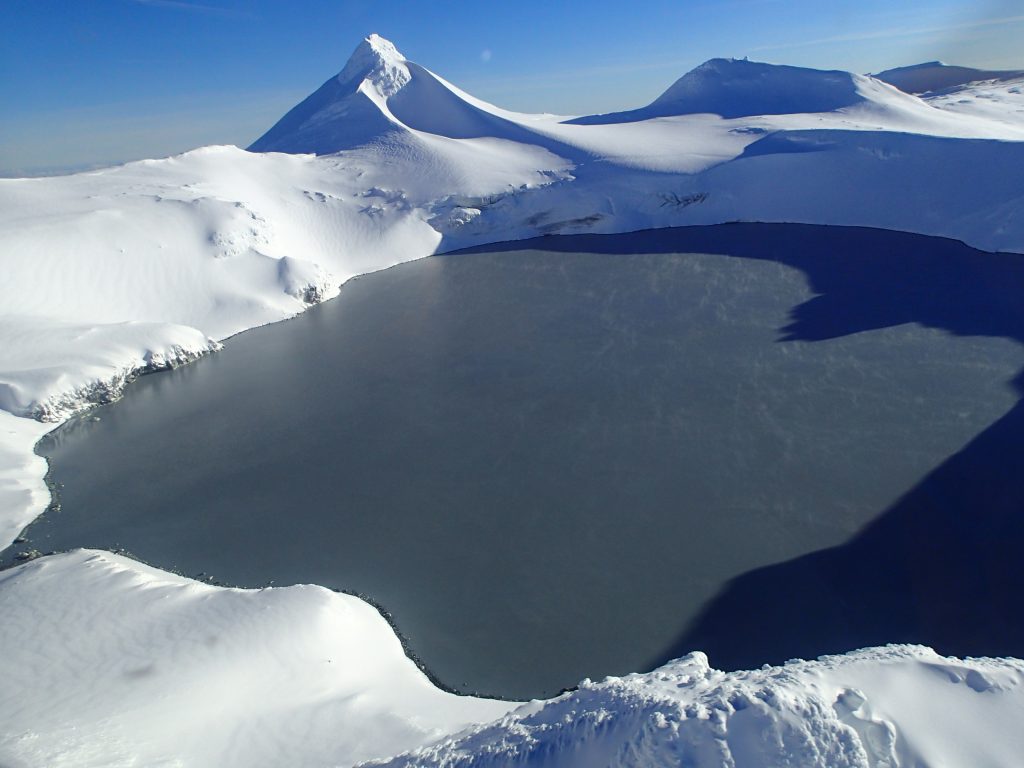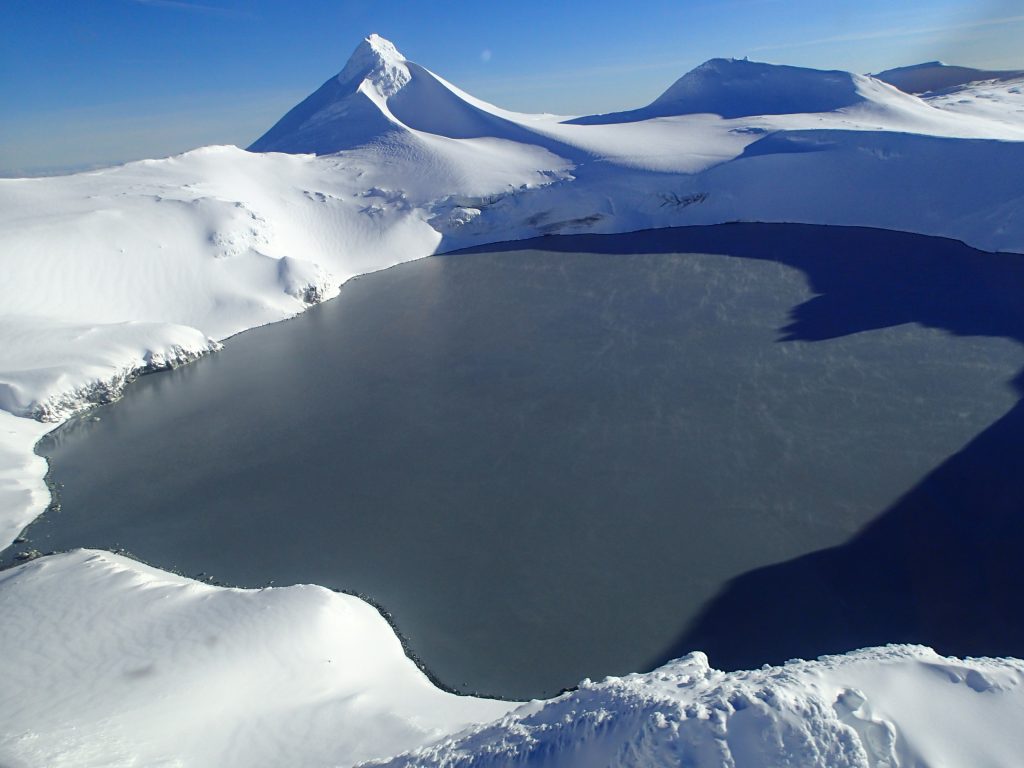 An increase in the strength of volcanic tremor began on October 18, where a sharp increase was noted before the energy declined a day later. Subsequent tremor increases occurred again on October 25 and 28, and currently remains higher than normal. These tremor pulses do not appear to be related to any variation in the lake temperature. Our records show that similar periods of increased volcanic tremor were present May-June 2016, again when the lake temperature was high. Importantly, no eruptive activity or geysering was noted in Crater Lake during the previous periods of volcanic tremor.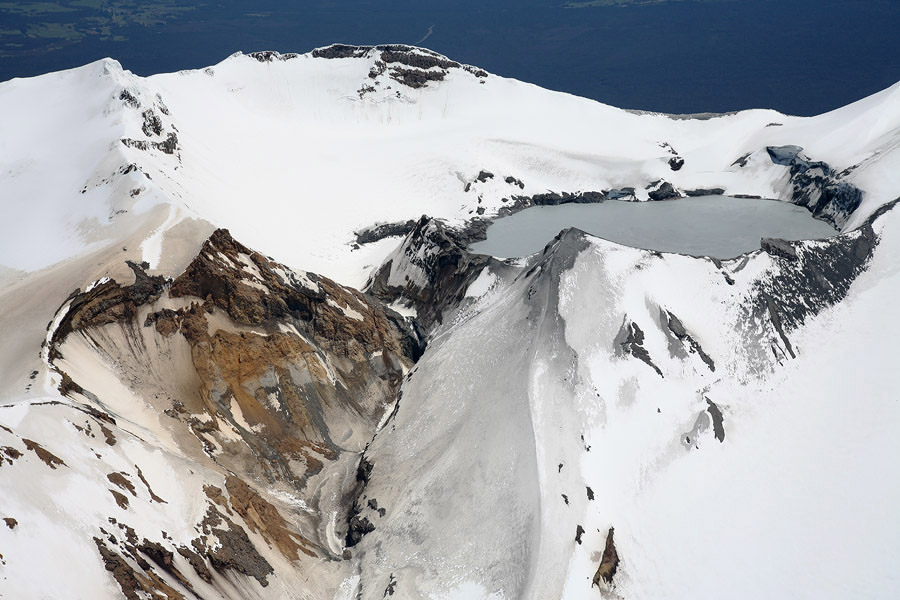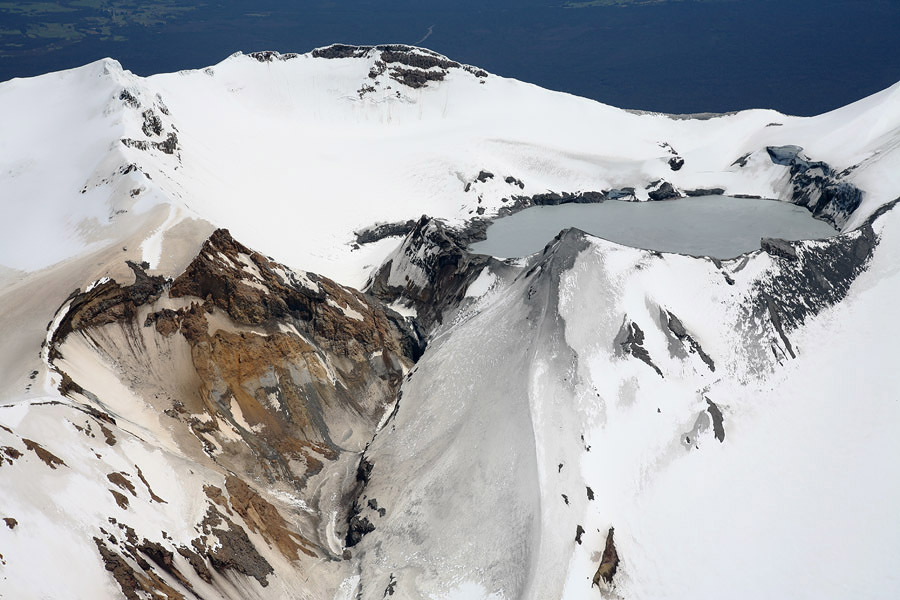 Weather conditions have not been ideal for mountain observations. Nevertheless, our scientists will be visiting the lake to collect water samples for further analysis and making a gas flight when the weather conditions improve.
The active crater at Mt Ruapehu is occupied by Crater Lake and it displays temperatures that typically range between about 15 and 40°C and the phases can last between about 9 and 20 months. The lake cooled to a minimum of 12°C in mid-August and then remained at 13-14°C until early September when it started to heat again and reached a peak of 39.8°C on October 4.
GNS Science volcanologists continue to closely monitor Ruapehu through the GeoNet project. The Volcanic Alert Level for Mt Ruapehu remains at Level 1 (minor volcanic unrest) and the Aviation Colour Code also remains unchanged at Green. The Volcanic Alert Level ranges from 0 to 5 and defines the current status at a volcano. Aviation Colour Codes are based on four colours and are intended for reference only in the international civil aviation community.
Source : Geonet , Brad Scott
Duty volcanologue
Nevado Del Ruiz , Colombia :
Report of the Colombian Geological Service  to the authorities and community :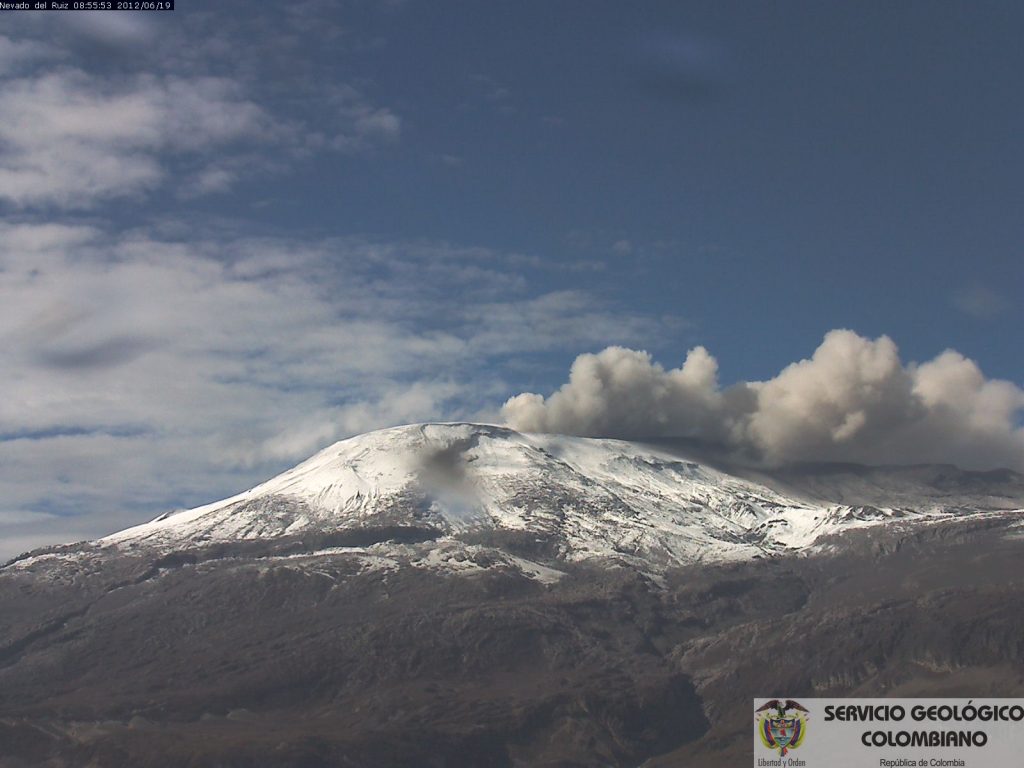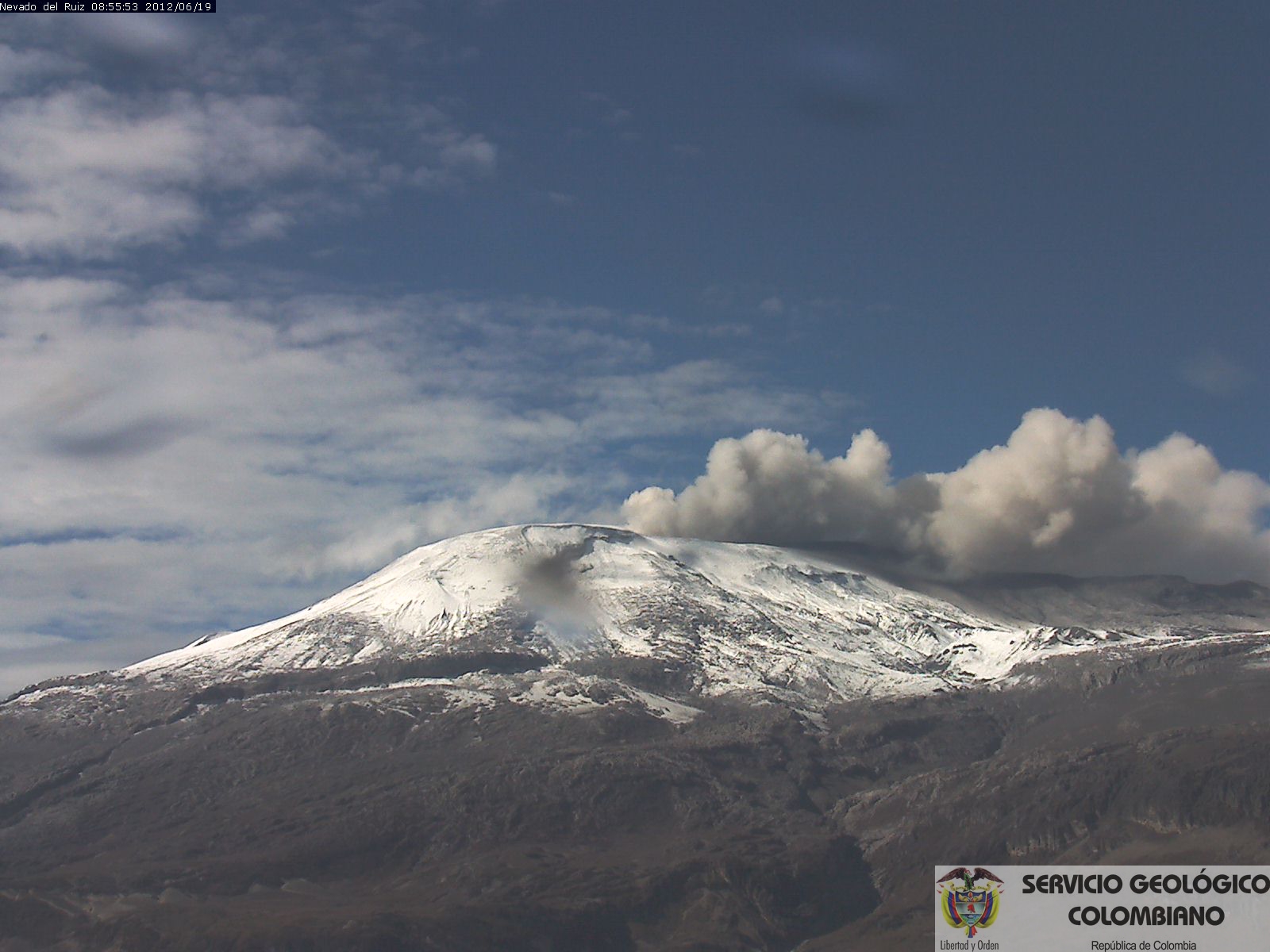 Today at 13:41 October 30, 2016, a signal from fluids associated with emission of ash on the Nevado del Ruiz Volcano was recorded. On webcams that monitor the volcano he could not possible to observe any event by high clouds; the attached simulation shows the probable dispersion of the ash according to the current wind regime which is to the northwest.
The Colombian Geological Service continues to oversee the evolution of the activity of the volcano.
Source : SGC
Photo : Archive
Italy

earthquake:

Not being a specialist in this kind of phenomenon, I transcribed a part of the comprehensive article of the INGV (in Italian) on the most frequently asked questions about the seismicity in Italy.
Link: https://ingvterremoti.wordpress.com/faq/faq-domande-frequenti-sui-terremoti/#_Toc423523390
… / …
Magnitude or intensity?
The magnitude of an earthquake is measured with two different values: the magnitude and the intensity. The scale (designed in 1935 by the famous American seismologist Charles F. Richter) is used to measure how strong was an earthquake, and to estimate the amount of elastic energy that this earthquake triggered. In fact between size, or magnitude, and the energy of an earthquake is a very special mathematical relationship. Whenever the amplitude increases by one, the energy increases by not one, but about 30 times. In other words, compared to a 1-magnitude earthquake, an earthquake of magnitude 2 is 30 times stronger, while a magnitude of 3 is 30 by 30 times, that is 900 times strong!
Source : INGV