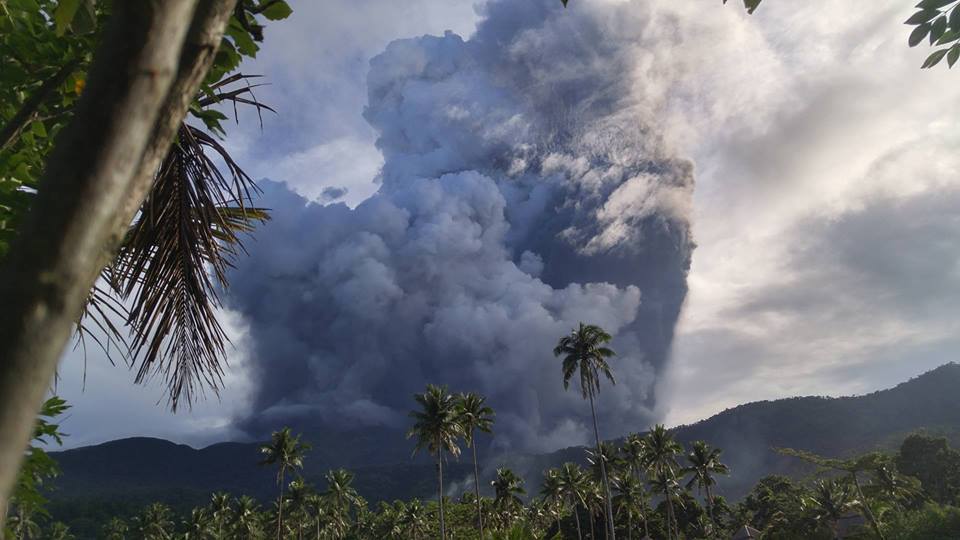 October 24 , 2016. EN. Bulusan , Ticsani , Bromo , San Cristobal .
October 24 , 2016.
Bulusan , Philippines :
BULUSAN VOLCANO BULLETIN 24 October 2016 8:00 A.M.
Bulusan Volcano generated two (2) phreatic eruptions yesterday. The events were recorded as two (2) explosion-type earthquakes, the first occurring at 3:31 PM and the second following approximately 8 minutes later at 3:39 PM. The eruptions lasted for a total of 15 minutes based on the seismic record. The first eruption originated from the summit crater and produced a dirty-white to grayish ash column 2.5 kilometers high which then drifted west-southwest. This generated small pyroclastic flows which cascaded downslopes approximately 2 kilometers from the summit. Traces of ash were found in the barangays of Gabao, Bulawan, Gulang-gulang, Monbon, Cogon and Tinampo of Irosin town, while 0.5 millimeter thick ash were found in barangay Bolos, Irosin and barangay Caladgao, municipality of Juban.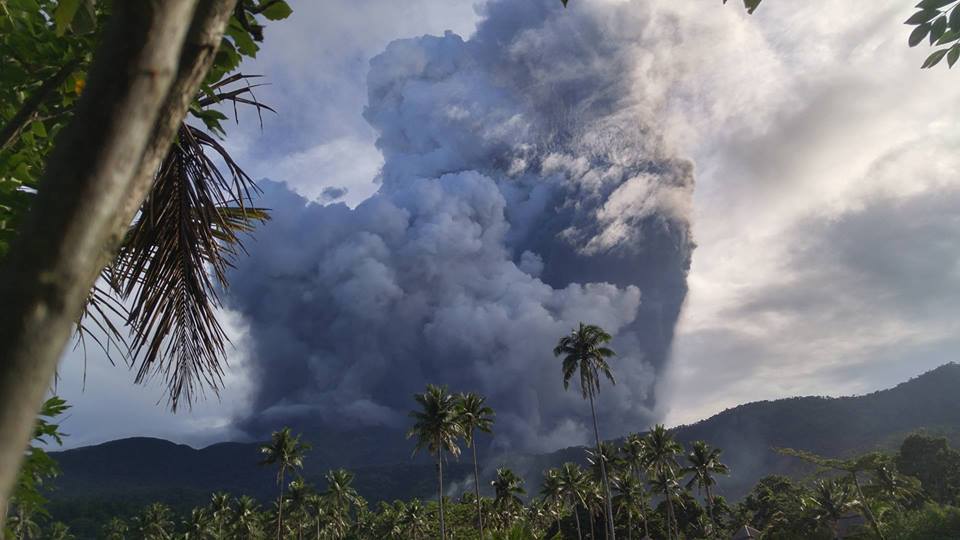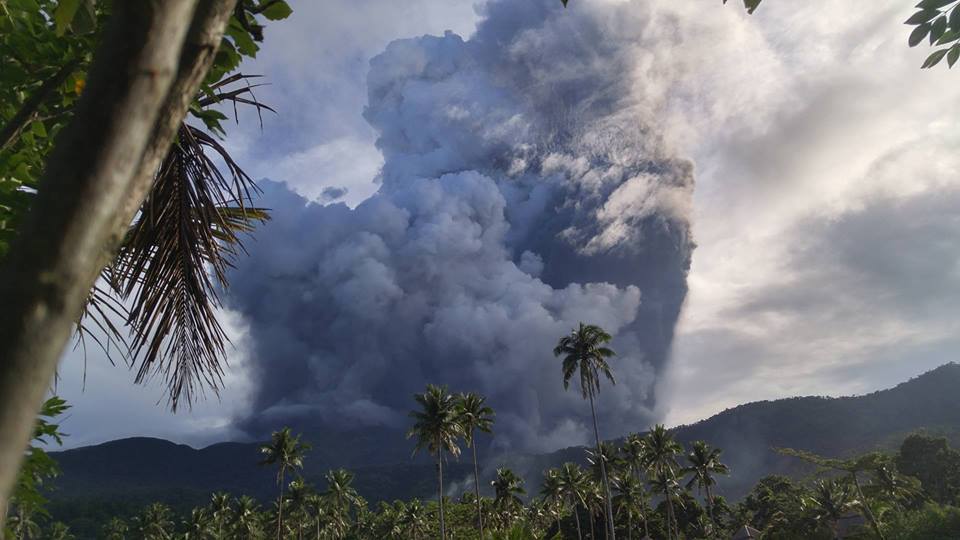 The thickest ash (1 millimeter) fell in barangay Puting Sapa, Juban. The second eruption was much smaller, originating from the southeast vent and producing a dirty-white to grayish ash column 500 meters above the vent. Rumbling sounds were heard in Gulang-gulang, Tinampo, Monbon, Mapaso in Irosin town, while rumbling sounds accompanied by sulfur smells were experienced in Aniog and Putting Sapa, Juban. In addition, Bulusan's seismic monitoring network recorded a total of thirty-three (33) volcanic earthquakes during the past 24 hours, most of which occurred before the eruptions. A noticeable increase in sulfur dioxide (SO2) emission to 578 tonnes/day was measured yesterday morning prior to the eruptions. Precise leveling data obtained on October 17-23, 2016 indicated inflationary changes of the edifice relative to August 2016. Inflation was also recorded by continuous GPS measurements as of 30 September 2016, indicating pressurization beneath the volcano edifice.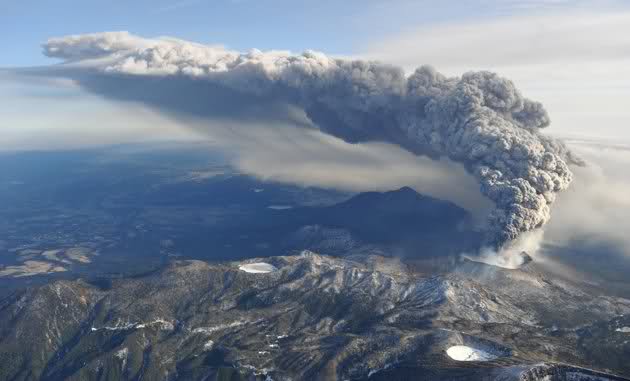 Alert Level 1 (abnormal) remains in effect over Bulusan Volcano. This indicates that hydrothermal processes are underway beneath the volcano that may lead to steam-driven or phreatic eruptions. Local government units and the public are reminded that entry into the 4-kilometer radius Permanent Danger Zone (PDZ) is strictly prohibited and that vigilance in the Extended Danger Zone (EDZ) must be exercised due to the increased possibilities of sudden and hazardous phreatic eruptions.
Source : Phivolcs.
Photos : Philippines Star , Archive, ( Juin 2016)
Ticsani , Peru :
Volcanic seismic monitoring:
The VT type of seismicity related to the fracturing of rocks (less than 6 km from the crater), shows a slight increase, observing an average rate of 20 VT / day greater than the previous period (VT 12 / day).
Similarly, the distal volcano-tectonic events (EDV) are seen up slightly, showing a seismicity rate of 20 EDV / day (8 EDV / day during the previous period). In the chronology of these events, it is highlighted the presence of a swarm of distal earthquakes, on October 11. That day, it was recorded up to 104 events.
The tremor type of events observed are low energy. During this period, they have sometimes been observed. On October 6 was recorded up to 10 minutes of this type of event. On the other hand, the type of hybrid event, with low energy was recorded on October 9.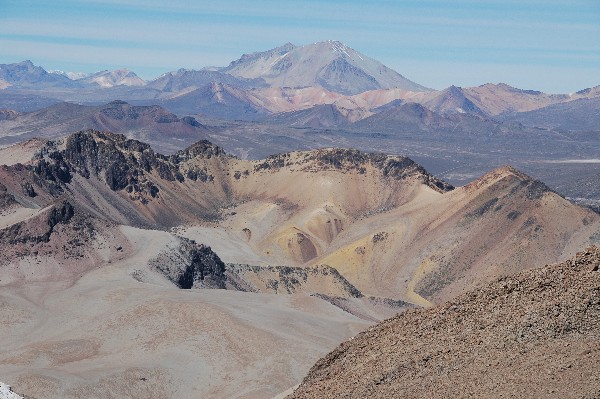 Location of event:
The spatial distribution of seismic activity during this period shows three groups: the first group is concentrated near the volcano Ticsani (G1). Earthquakes are mainly located 5 km depth about. A second group is located at a distance of 9 km southeast of the volcano Ticsani (G2), about 10 km deep. A third new seismic focus is located 10 km northwest of Ticsani (G3), slightly deeper than the previous groups (12 km).
Earthquakes that stand out in this period reached a magnitude of M3.5 and M3,9, recorded on 11 and 12 October at 7:23 pm and 10:57 pm (local time), respectively, both located 10 km northwest of the volcano in the third new group. Note that these earthquakes were felt by neighboring populations (Intensity II).

Satellite Surveillance:
SO2 anomalies: The satellite system « EOS Aura » GSDM–NASA (http://so2.gsfc.nasa.gov/) recorded low density values of SO2 gas in this period.
Thermal anomalies: The Mirova system (www.mirovaweb.it) not detected thermal anomalies on the volcano (VPR = 0 Mega Watts).

Source : IGP.
Bromo , Indonesia :
EVALUATION
The visual activity of the crater of Bromo, sometimes in the fog , covered , showed when it was clearly observed a white smoke, thin, sometimes with columns of smoke from brownish gray to white, with moderate pressure, which amounted to 50 to 900 meters high toward the East, West and South-West, according to the prevailing winds.
The seismic recordings are dominated by a constant Tremor with a maximum amplitude which fluctuated in the range of 0.5 to 18 mm.
The deformation of the Bromo showed little inflation since September 23, 2016, just a few days, and in late October there was little deformation.
The flow of SO2 gas Bromo crater showed some improvement at the end of September 2016 with typically little fluctuation.
 Potential hazards.
Possible occurrence of sudden phreatic or magmatic eruption, with emission of volcanic material as ash and incandescent stones throw from the crater and within a radius of 1 km around the eruption center.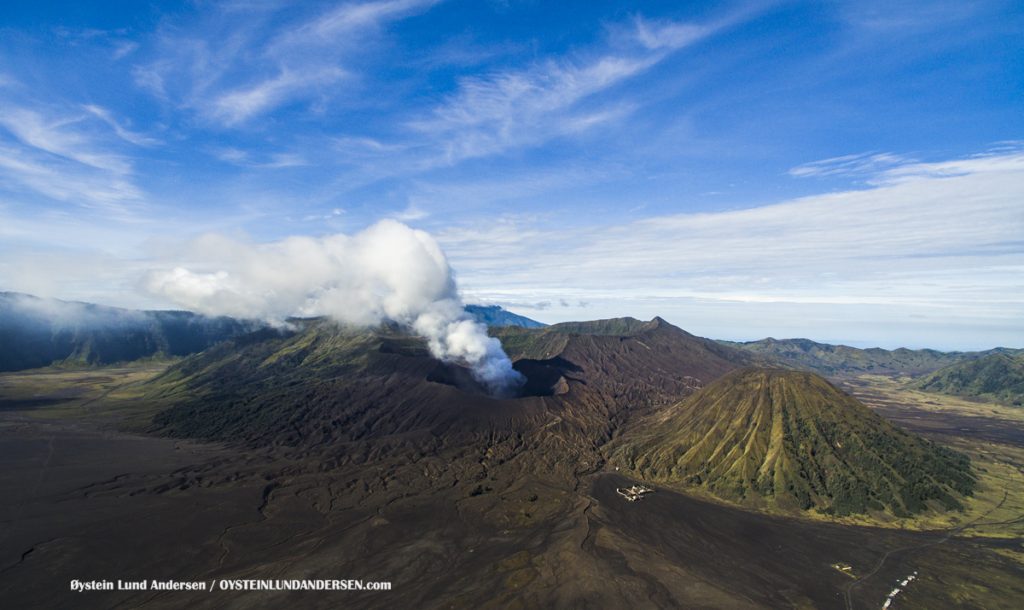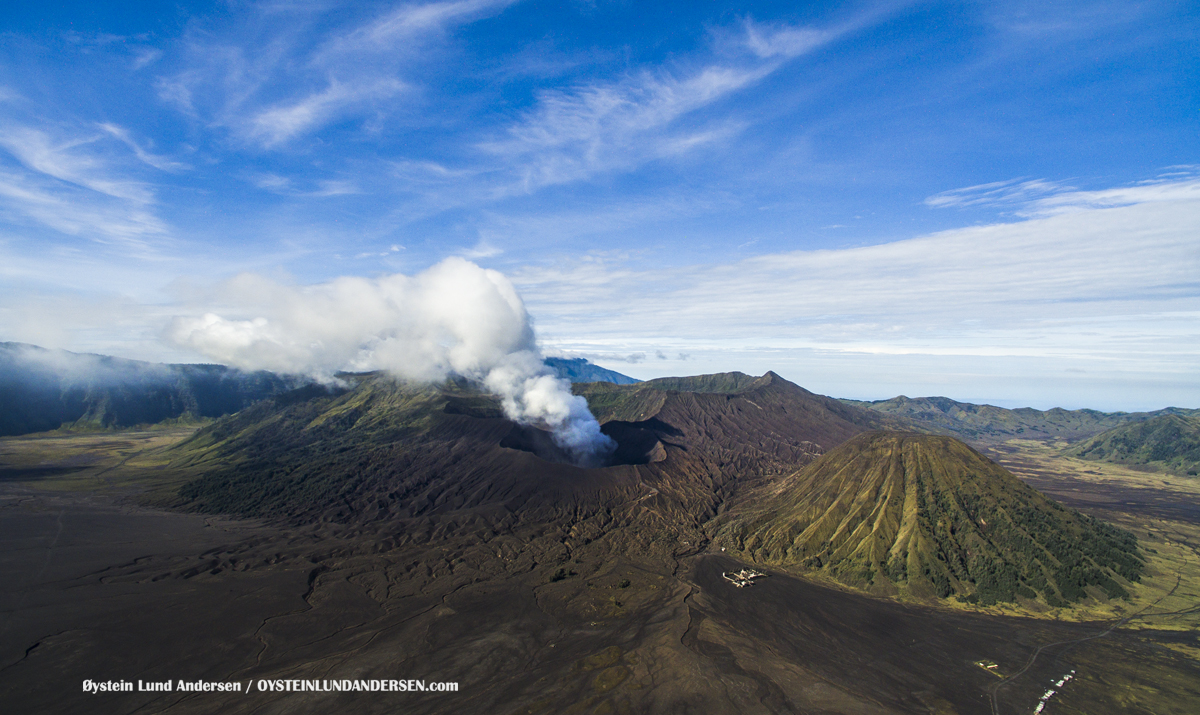 CONCLUSION.
The seismic activity of G. Bromo is dominated by the constant vibration of tremor with a maximum amplitude which tends to decrease.
Measurements of deformation through inclinometer EDM and GPS inflation show no significant deformation.
Phreatic and magmatic eruptions in the form of emission of ash and incandescent materials can produce up to a radius of 1 km.
Based on observational data and analysis of seismic data, visual, and the potential danger of eruption, on October 20, 2016 at 18:00 pm, the activity level of the G. Bromo is lowered from level III (SIAGA) to level II (waspada).
The level of activity of G. Bromo will be raised / lowered if an increase / decrease in its activity is present, according to the volcanic experts of the Center for Volcanology and Geology and risk mitigation.
Source : VSI
Photo : oysteinlundandersen.com
San Cristobal , Nicaragua :
It is reported that this afternoon, Volcán San Cristóbal substantially increased in seismic activity; later around 17:35 HL began a new episode of volcanic tremor (volcanic earthquake associated to the movement of fluids within the colossus volcanic Like bad gas or magma inside the massif) of moderate extent during which is not given the output of material, which is why this relates to an increase in the pressure inside the volcanic building that can lead to explosions of gases and ash.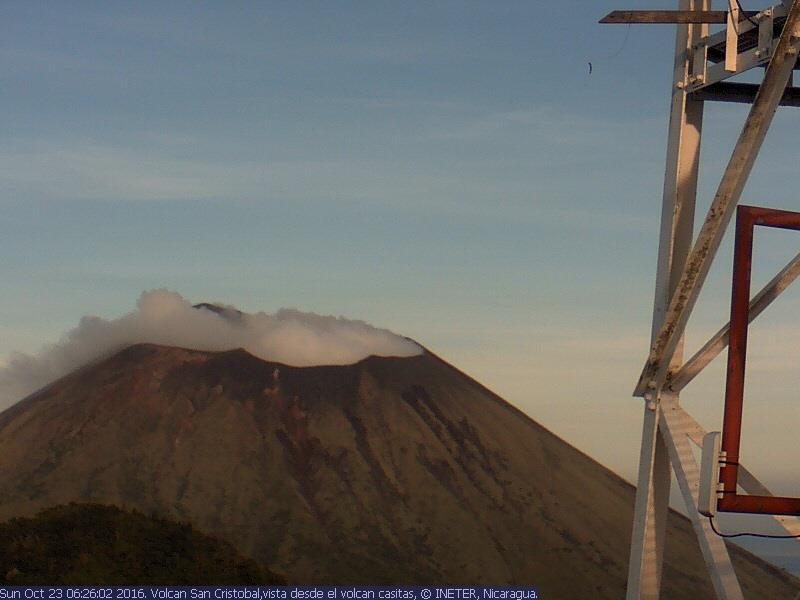 Very early, it is reported that the constant volcanic tremor of moderate amplitude recorded by the INETER CRIN station under the San Cristobal volcano has continued, but has not been generated eruptions of ash and movements of materials within the volcanic structure as shown in the internal pressure, which makes the possibility of high explosions.

Source : Fans del volcan Momotombo