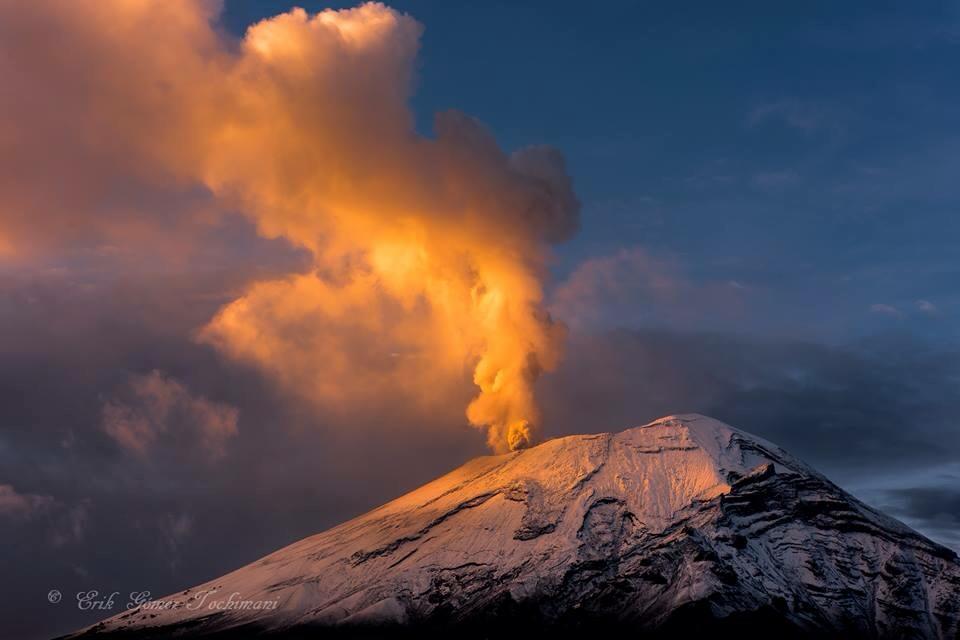 October 18 , 2016. EN. Bulusan , Turrialba , Popocatepetl .
October 18 , 2016.
Bulusan , Philippines :
BULUSAN VOLCANO BULLETIN 18 October 2016 8:00 A.M.
Bulusan Volcano exhibited a steam-driven or phreatic eruption yesterday at 7:36 AM from three vents at its southeastern upper slope. The event was recorded as an explosion-type earthquake that lasted 24 minutes based on the seismic record. Ash and steam plumes from the three vents rose to less than a kilometer high and were blown off to the northwest by surface winds. No incidence of ashfall on communities was reported. Seismic monitoring network additionally recorded thirteen (13) volcanic earthquakes in the past 24 hours. Steaming activity for the remainder of the observation period could not be observed due to thick clouds covering the summit. Sulfur dioxide (SO2) emission was measured at a low average of 79 tonnes/day on October 12, 2016. Precise leveling data obtained on August 16-25, 2016 indicated slight inflationary changes of the edifice relative to May 2016. Moreover, ground deformation data from continuous GPS measurements as of 30 September 2016 showed inflationary trends since July 2016.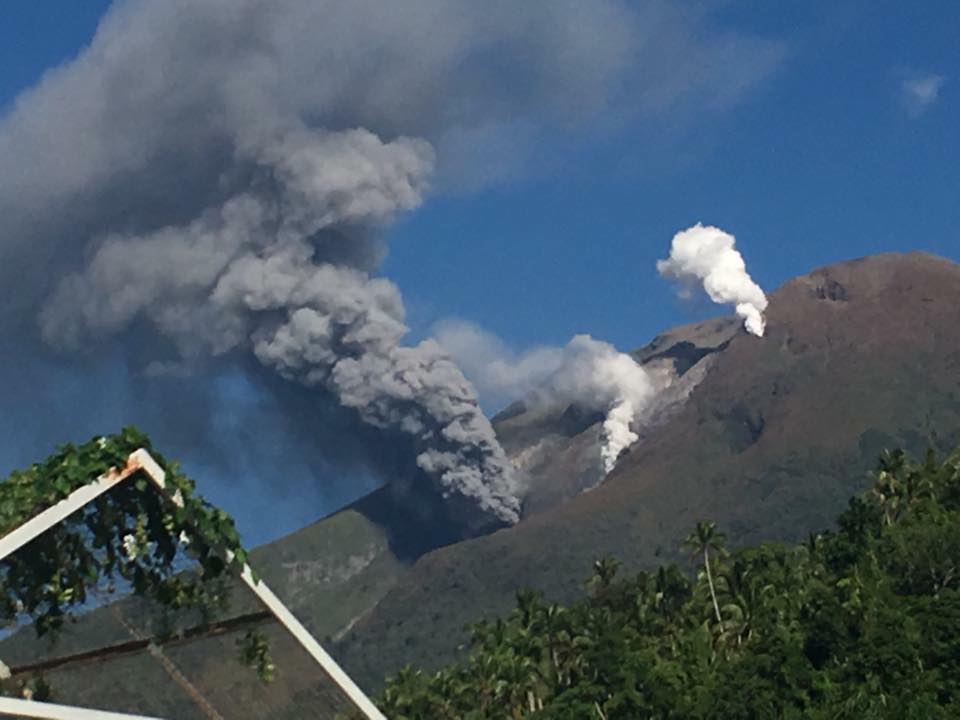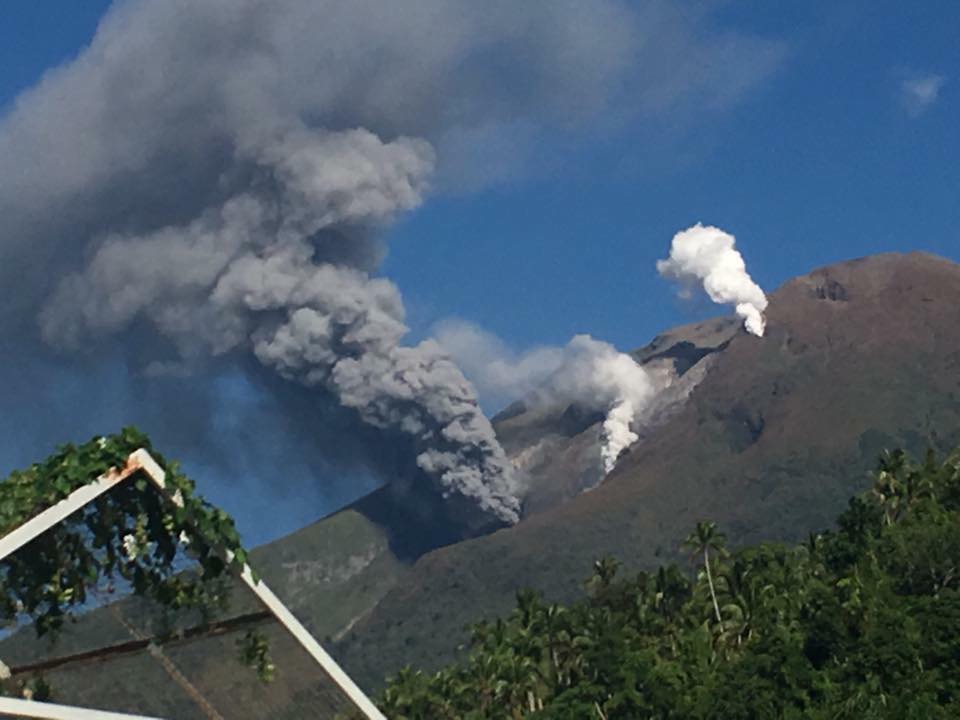 Alert Level 1 (abnormal) remains in effect over Bulusan Volcano. This indicates that hydrothermal processes are underway beneath the volcano that may lead to more steam-driven eruptions. The local government units and the public are reminded that entry to the 4-kilometer radius Permanent Danger Zone (PDZ) is strictly prohibited due to the possibility of sudden and hazardous steam-driven or phreatic eruptions.
Source : Phivolcs .
Photo : Joey Sarte Salceda
Turrialba , Costa Rica :
Report of the eruptive activity of the volcano Turrialba:
October 17, 2016, updated 5:00 p.m.
Eruptions and seismic activity:
The eruptive activity of ash, gases and aerosols of Turrialba volcano has continued without interruption since 1 o'clock today, October 17 when the amplitude of tremor has increased significantly after that in the previous hours were recorded several hours of tremors with lower amplitudes. The quake has shown a constant amplitude but with frequent short breaks. In addition, the expulsion of ash and gas generating repetitive pulses persists with plumes that rise between 500 and 1000 meters above the summit of the volcano.
Scattering of ashes and gases in the environment:
The dispersal of ash, gases and aerosols emitted by the Turrialba during the day followed a trajectory mainly to the north, towards the region including Guapiles, Roxana Jimenez, Guácimo, Pocora, Siquirres, Rio Jimenez, Carmen, Parismina, and in the central Caribbean, according to the meteorological data from weather stations of the IMN National Institute located on the tops of Turrialba and Irazu, and according to the maps of dispersion of gases, ash and aerosols generated from codes computing.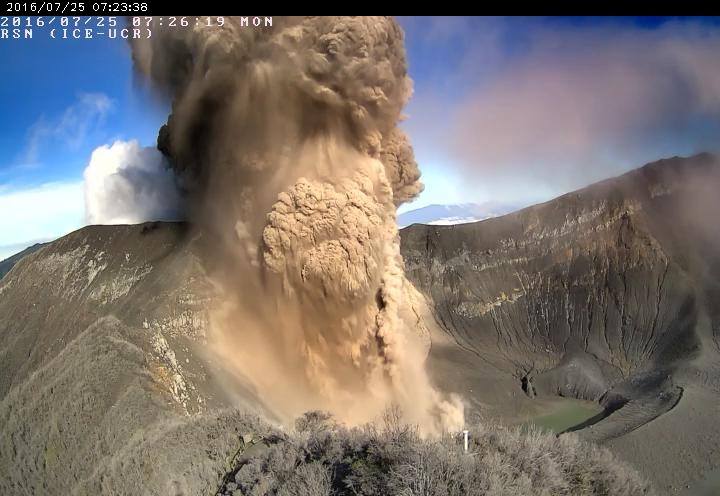 Reports of ash fall and perception of sulfur smell.
ash falls and the perception of sulfur odor was reported by people and through social media sites like: 1) Cartago Oreamuno, Santa Cruz de Turrialba, 2) Lemon: Siquirres (Siquirres Center, El Coco, Moravia, Florida, Cimarron, Joy).
Recommendations
Because of the persistent eruptive activity that shows the Turrialba volcano, it is important to take preventive and protective measures, especially those located near the volcano and are more sensitive to environmental changes, with problems respiratory, asthma, allergies or cardiovascular problems. They must protect their airway and mouth with masks or wet tissues, eyes with glasses in plastic, and skin and head with long sleeved shirts and a hat.
Source : Ovsicori .
Photo : Archive RSN.
Popocatepetl , Mexico :
October 17 11:00 h (October 17, 16:00 GMT)
In the last 24 hours the seismic records of the surveillance system at Popocatépetl Volcano recorded 83 low-intensity exhalations with emissions of steam and gas. Additionally, a volcanotectonico earthquake was recorded at 07:09 today with Mc. 2
During the night glow not was observed over the crater.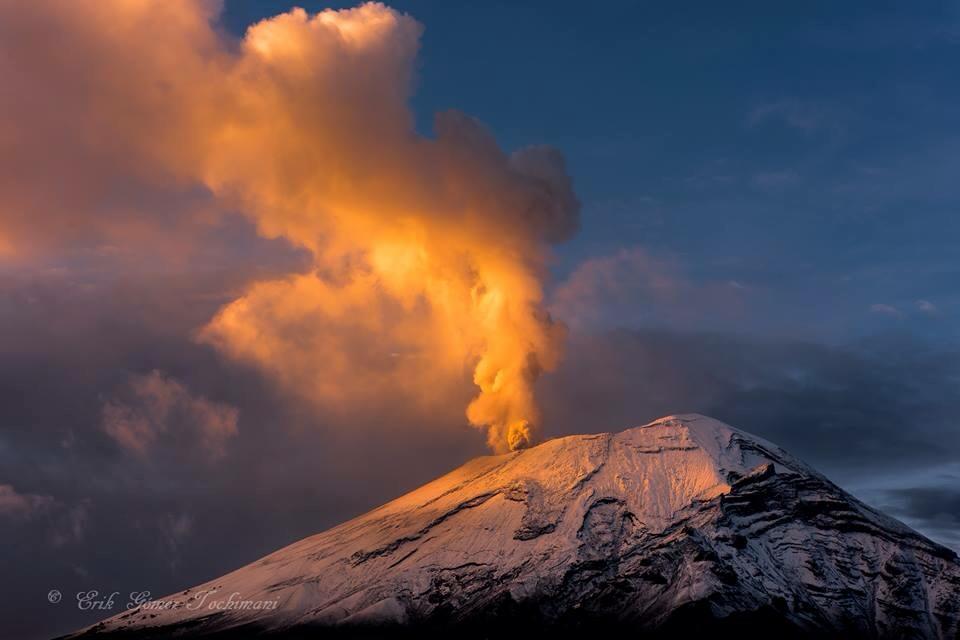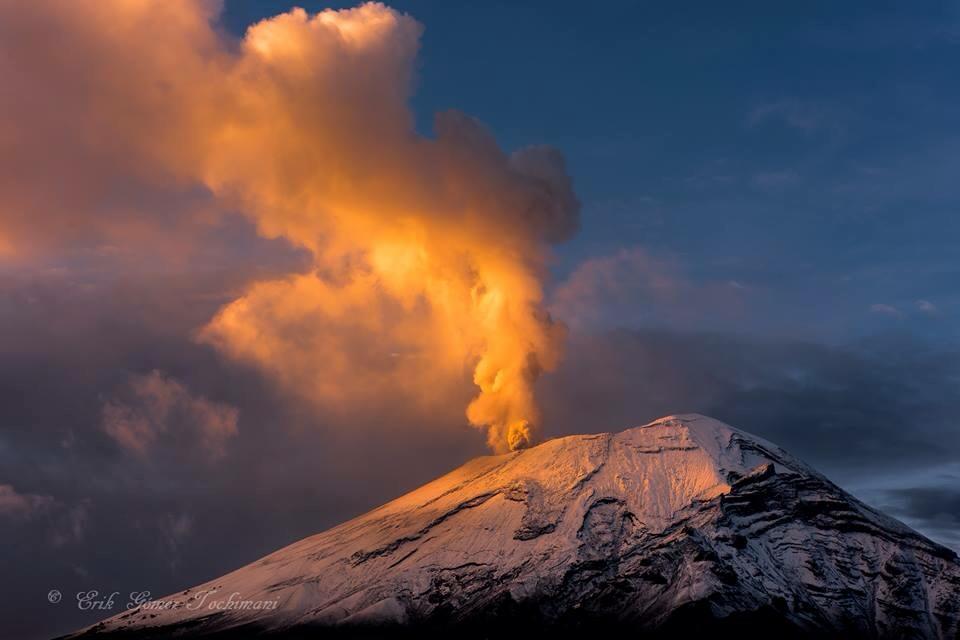 At the time of this report, it is seen a faint emission of steam and gas moving toward the northwest.
CENAPRED emphasizes that people SHOULD NOT go near the volcano, especially near the crater, due to the hazard caused by ballistic fragments .
This type of activity is included within the scenarios Volcanic Traffic Light Yellow Phase 2.
Source : Cenapred .
Photo : Eric Gomez Tochimani.