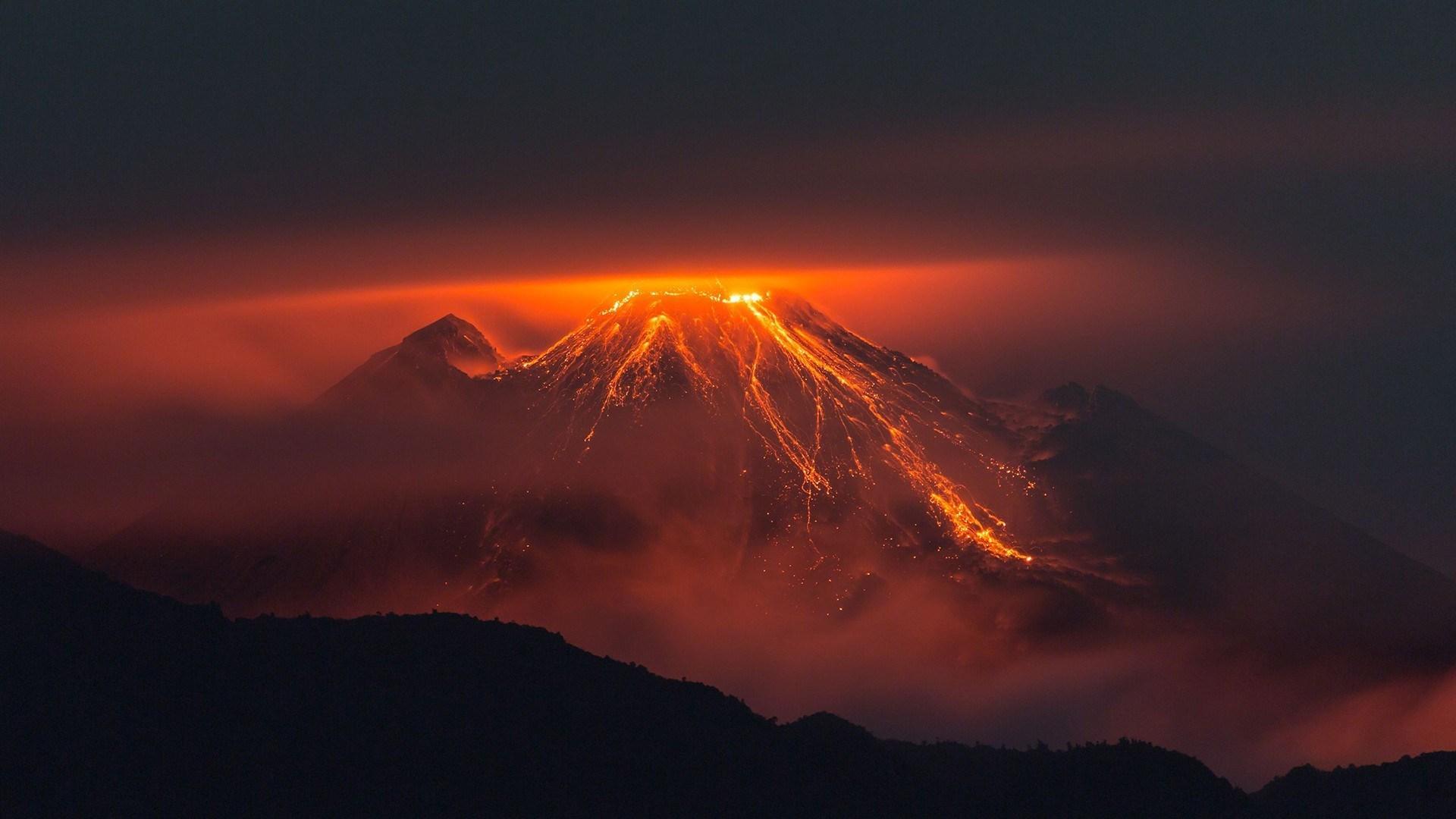 August 23 , 2016. EN. Santiaguito , Reventador , Chikurachki , Popocatepetl .
August 23 , 2016.
Santiaguito , Guatemala :
Big activity on the Santiaguito.
Heavy rains over the volcanic area, and Santiaguito Volcano Observatory (OVSAN) through seismic station Stg3, recorded the descent currently of a hot lahar (mud flow and volcanic debris), with moderate characteristics, having a width of 20 meters and a height of 1 meter, which drags warm materials, pyroclastic products of last eruptions.

This lahar runs down the river Angel Cabello, a tributary of the river Nima I with pasty materials, accompanied by trunks and branches of trees, blocks of 1/2 to 1 meter in diameter.
This lahar is moderate, however, in the minutes it can become stronger because of persistent rain. It must also be taken into account in the coming days, the descent of strong lahars, due to the amount of material deposited in rivers and canyons and the upper regions of Santiaguito, mainly by the rivers Nima I and San Isidro- Tambor, tributaries of the river Samala.
Therefore, the INSIVUMEH recommends:
A CONRED, take precautions deemed necessary, mainly on the banks and in the area of the bridge Castillo Armas.
The report of this morning:
Conditions: Clear
Wind: 0 kmh
Precipitation: 2.1mm.
Activity:
The dome maintains a white column of active degassing at a height of about 2750 meters (9022 feet) dispersed in a southwest direction from the volcanic complex. The activity on explosions remains relatively calm, but can not be excluded the possibility of larger-scale explosions that generate pyroclastic flows
.
Source : Insivumeh
Reventador , Ecuador :
Activity Bulletin of Reventador volcano
Monday, August 22, 2016
SUMMARY OF THE ACTIVITIES OF THE VOLCANO
The volcano keeps a high eruptive activity.
In the morning, it was observed emission up to 1000 meters above the crater.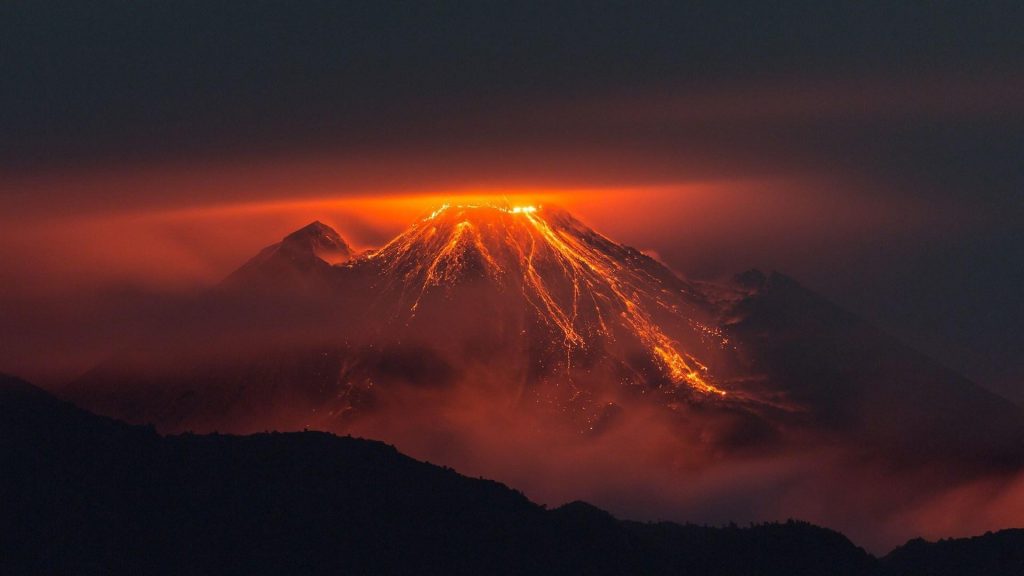 TECHNICAL AND OBSERVATIONS APPENDIX
Seismicity:
From 11:00 (TL) yesterday until 11:00 today (TL), 51 explosions (EXP), 35 events long period (LP); 6 episodes of emission Tremor (TRE) and 6 episodes of harmonic tremor (TRA) have been recorded.
Observations, emissions and ashes:
During the morning, it was observed emissions of steam and ash that reached a height of 1000 meters above the summit dispersing westbound.
Rain and lahars:
There was no rain in the area.
GENERAL INFORMATION
This report on a daily basis will be published at 12:00 (TL). In the case of an increase or a change in the behavior of the volcano, it will immediately issued a special report.
Source : IGEPN
Photo : 1freewallpapers.com
Chikurachki

,  Kouriles Islands , Russia :
50.32 N, 155.46 E;
Elevation 5956 ft (1816 m)
Aviation Color Code is GREEN
Previous Aviation Color Code: yellow
According to data by KVERT, there were not detected volcanic ash plumes from Chikurachki volcano at satellite imagery on 20-21 August. KVERT continues to monitor Chikurachki volcano.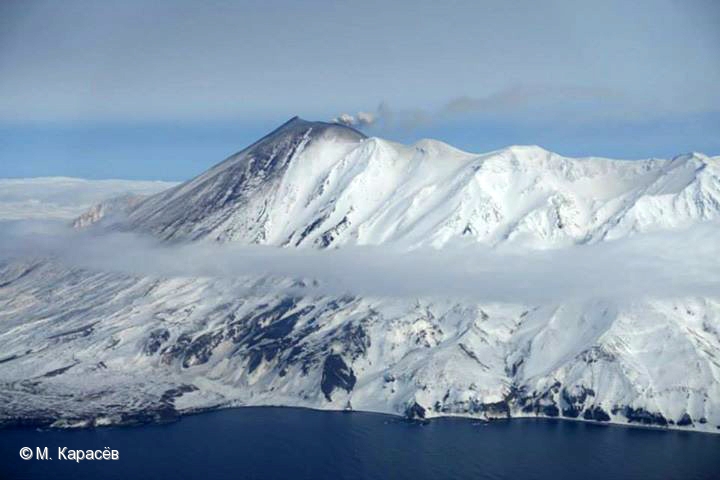 Gas-steam plume containing small amount of ash on 17 April 2015. Ash of Chikurachki eruption in February 2015 cover its slopes.
A moderate gas-steam activity of the volcano probably continues. Ongoing activity could affect low-flying aircraft.
Source : Kvert
Photo :  M. Karasev
Popocatepetl , Mexico:
August 22 11:05 h (August 22 16:00 GMT)
In the last 24 hours the seismic records of the surveillance system at Popocatépetl volcano registered 9 low-intensity exhalations probably accompanied by emissions of steam and gas, also two explosions at 03:31 and 08:50 h were registered today.
During the night, incandescence could be seen over the crater .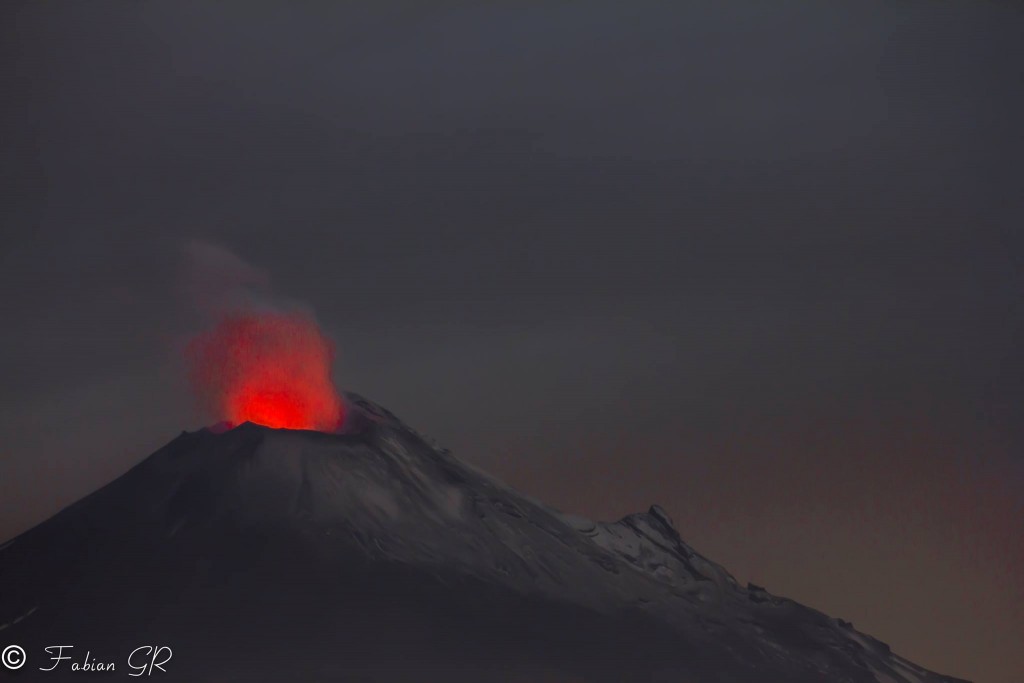 At the time of this report we cannot see the volcano due to cloudy conditions, but this morning we observed with continuous emission of steam and gas in a northwesterly direction .
CENAPRED emphasizes that people SHOULD NOT go near the volcano, especially near the crater, due to the hazard caused by ballistic fragments .
This type of activity is included within the scenarios Volcanic Traffic Light Yellow Phase 2.
Source : Cenapred.
Photo : Fabian GR