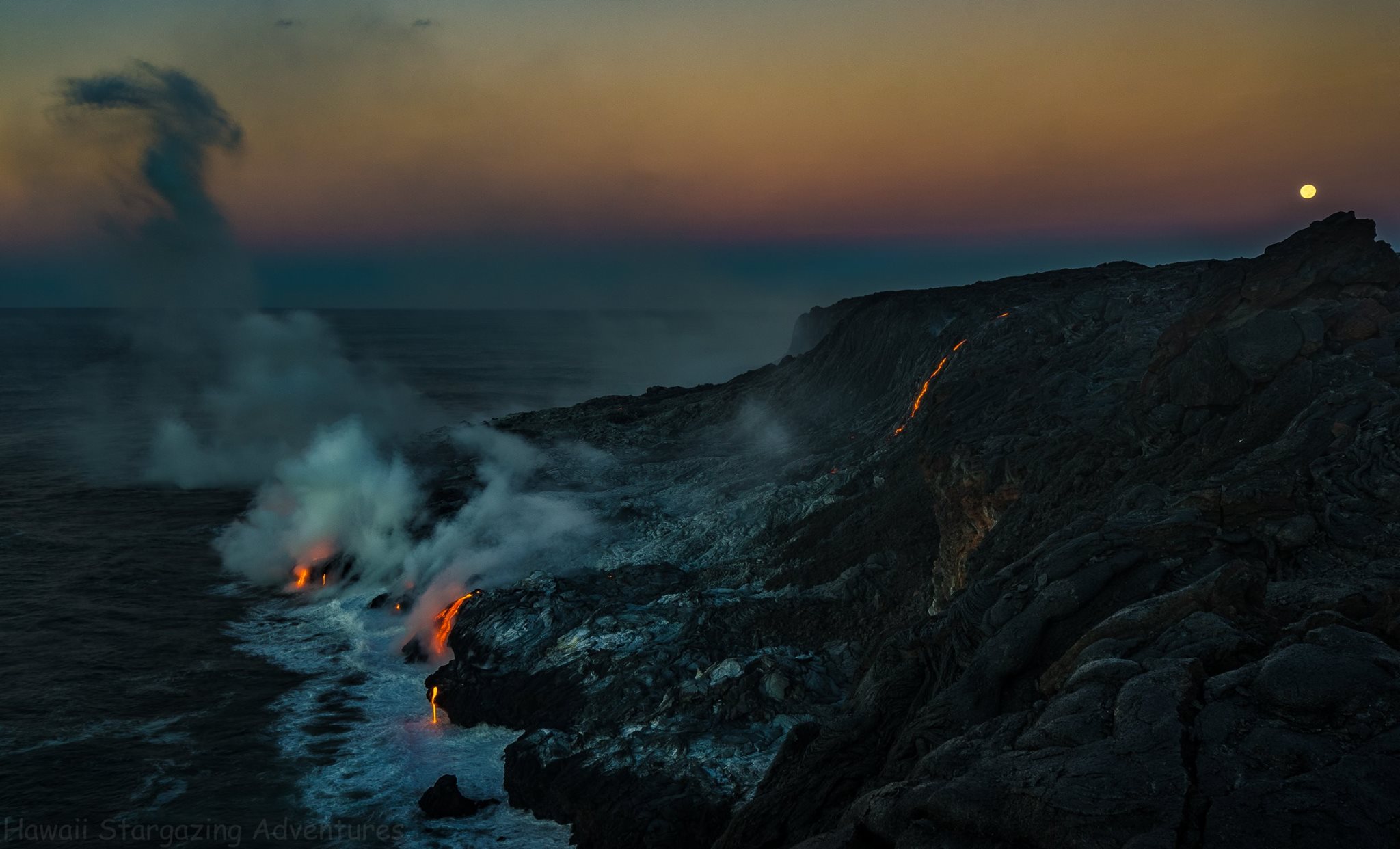 August 19 , 2016. EN. Kilauea , Ubinas , Klyuchevskoy , Nevado Del Huilà .
August 19 , 2016.
Kilauea, Hawai :
19°25'16 » N 155°17'13 » W,
Summit Elevation 4091 ft (1247 m)
Current Volcano Alert Level: WATCH
Current Aviation Color Code: ORANGE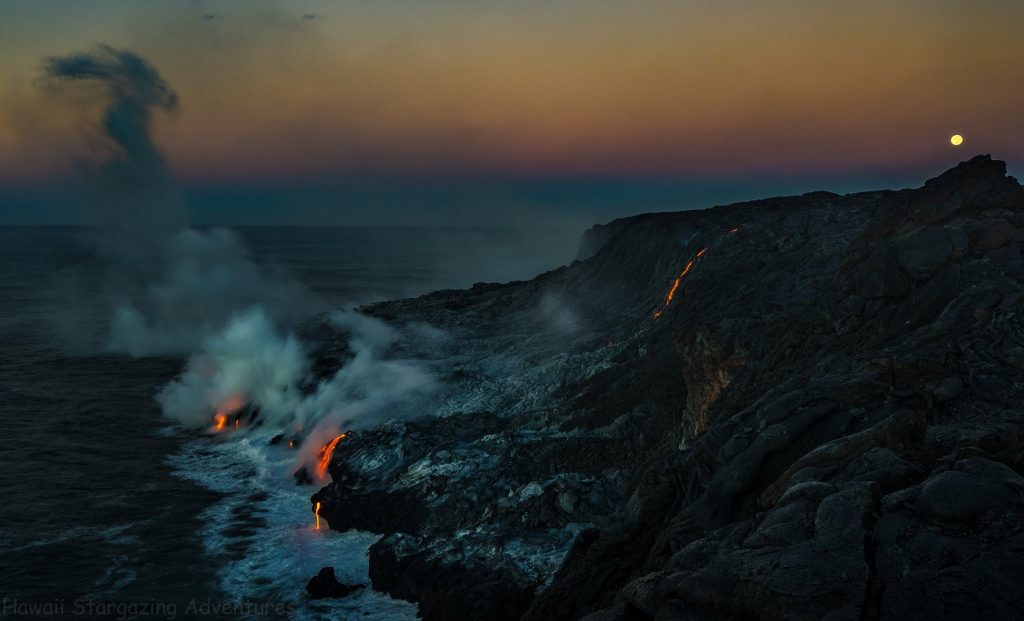 Activity Summary:
Kilauea Volcano continues to erupt at its summit and from its East Rift Zone. The 61G lava flow continues to enter the ocean at Kamokuna and produce scattered breakouts on the coastal plain and pali. The flow poses no threat to nearby communities. The lava lake at Halema'uma'u Crater continues to be active with its surface about 29.5 m (97 ft) below the crater rim.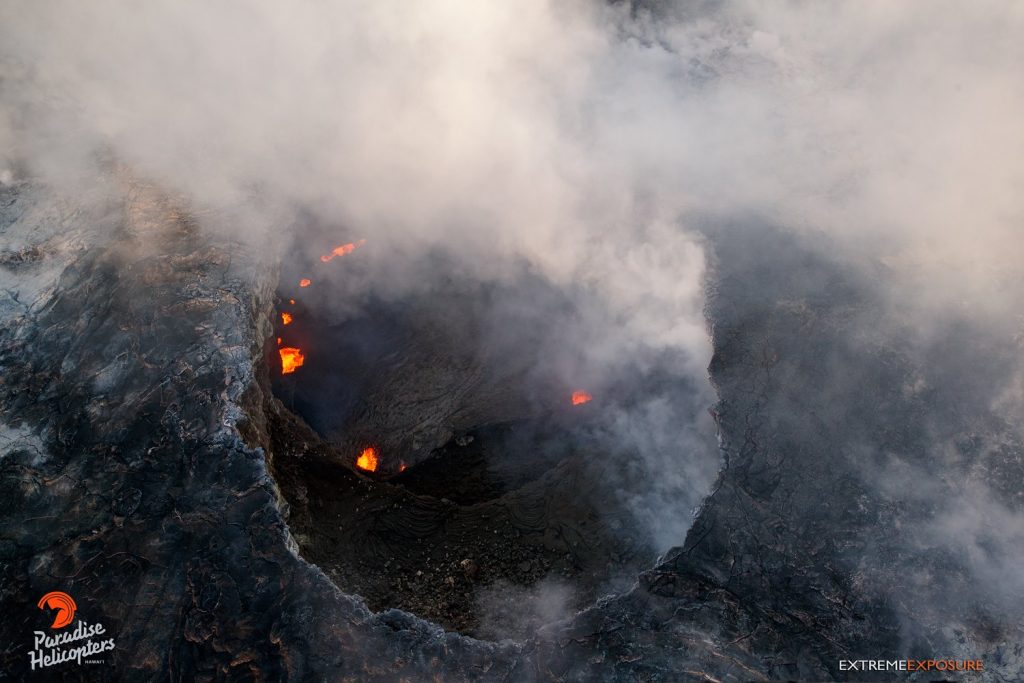 Summit Observations:
The lava lake within the Halema'uma'u Overlook crater remained active and circulating; its surface rose slightly to 29.5 m (97 ft) below the crater rim as measured this morning. Weak inflationary tilt of a summit was measured over the past 72 hours. Seismicity rates were normal, with tremor fluctuations associated with lava lake spattering. The average daily summit sulfur dioxide emission rate ranged from 1,100 to 4,100 metric tons/day over the past week.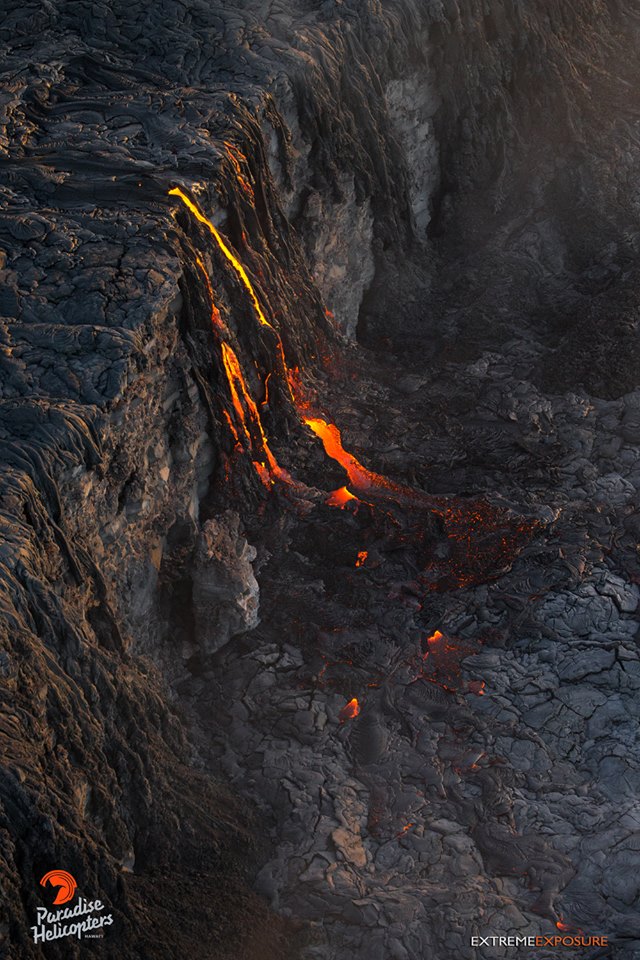 Pu'u 'O'o Observations:
No significant changes are visible on webcam images, with persistent glow continuing at long-term sources within the crater. Seismicity and tilt records also showed no significant changes in the past day. The sulfur dioxide emission rate from all East Rift Zone vents was about 400 metric tons/day when measured on August 10.
Lava Flow Observations:
The 61G lava flow, extending southeast of Pu'u 'O'o on Kilauea's south flank, continued to be active and to enter the sea at several places near Kamokuna (labeled 'ocean entry' on HVO maps) building an increasingly large lava delta at the base of the sea cliff from the National Park Service; HVO's 61g webcam is down. Scattered breakouts continue predominantly on the makai (seaward) portion of the coastal plain and on the pali.
As a strong caution to visitors viewing the new ocean entry (location where lava meets the sea) for Flow 61G, there are additional significant hazards besides walking on uneven surfaces and around unstable, extremely steep sea cliffs. Venturing too close to an ocean entry exposes you to flying debris created by the explosive interaction between lava and water. Also, the new land created is unstable because it is built on unconsolidated lava fragments and sand. This loose material can easily be eroded away by surf causing the new land to become unsupported and slide into the sea. Finally, the interaction of lava with the ocean creates an acidic plume laden with fine volcanic particles that can irritate the skin, eyes, and lungs.
 Source : HVO
Photos : Sean King , Bruce Omori ,
Ubinas , Peru :
Volcanic and seismic monitoring.
The Ubinas volcano continues to show a low seismic activity. The values of seismic energy in this period remain low. The type of seismicity Tornillo (associated with a pressurization phase) continues to be observed.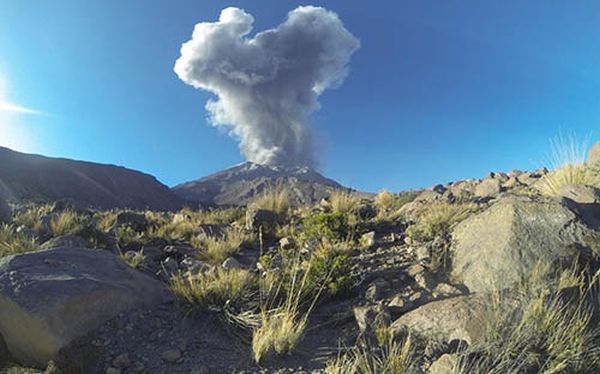 Satellite Surveillance:
Thermal anomalies and SO2:
The Mirova system (www.mirovaweb.it) detected no thermal anomaly.
Similarly, the satellite system « EOS Aura » GSDM–NASA (http://so2.gsfc.nasa.gov/) did not record any major anomalies in the density values of SO2 gas in this period.
Visual surveillance:
Between 01 and 15 August, there was a minimum activity of fumaroles on the volcano Ubinas, mainly in the crater. Sporadically,  emissions of water vapor are observed, such as 06 and 11 August, when fumaroles peaked at 200 meters above the base of the crater. Also during this period, no bluish gas was observed.
Source : IGP Perou
Klyuchevskoy, Kamchatka :
56.06 N, 160.64 E;
Elevation 15580 ft (4750 m)
Aviation Color Code is ORANGE
Explosive-effusive eruption of the volcano continues. Ash explosions up to 26,240-32,800 ft (8-10 km) a.s.l. could occur at any time. Ongoing activity could affect international and low-flying aircraft.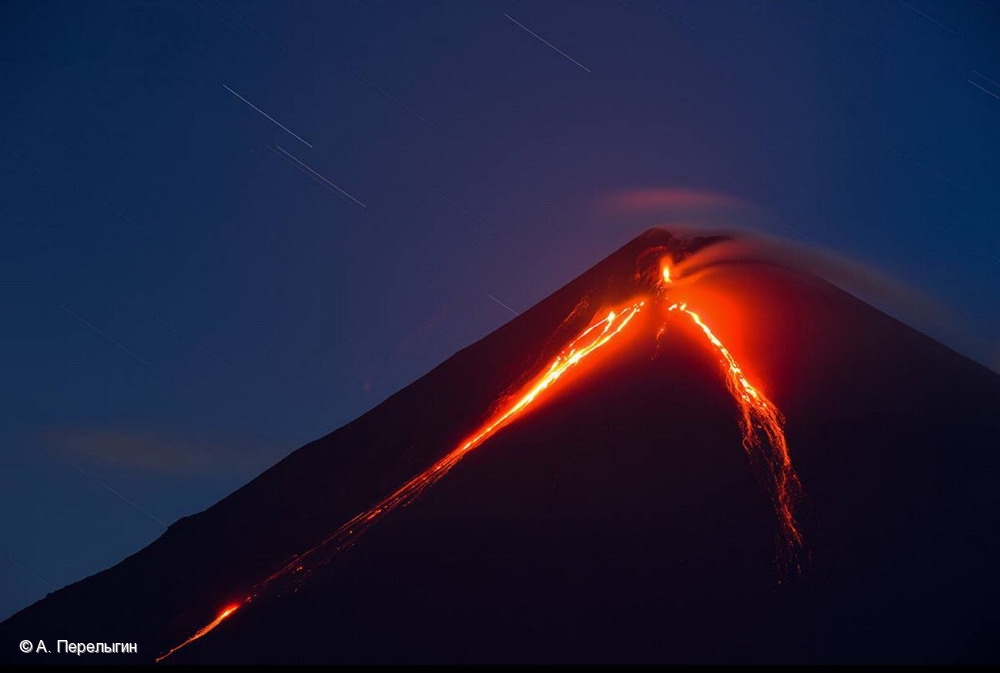 Explosive activity of the summit crater of Klyuchevskoy volcano and cinder cone into Apakhonchich chute; lava flows at the eastern flank of the volcano.
Explosive-effusive eruption of the volcano continues: there are bursts of volcanic bombs above the summit crater and above the cinder cone into Apakhonchich chute, and strong gas-steam activity of two volcanic centers with emission of different amounts of ash, and the effusing of lava flows along Apakhonchich chute at the south-eastern flank of the volcano. According to satellite data by KVERT, a large bright thermal anomaly was observed in the area of the volcano all week.
Source : Kvert.
Photo :  A. Perelygin
Nevado Del Huila , Colombia :
Weekly Bulletin of Volcanic Activity of Nevado del Huila volcano.
The level of activity of the volcano continues:
At the level of activity Amarillo or (III): changes in the behavior of volcanic activity.
Analysis and evaluation of information obtained by the volcano monitoring network of the volcano Nevado del Huila, during the week between 10 and 16 August 2016, the GEOLOGICAL  COLOMBIAN SERVICE –  Observatory  Volcanologic  and Seismologic  of Popayan reports:
During the period evaluated, 118 seismic events were recorded, of which 58 were related to rock fracturing process (type VT) and 60 with fluid dynamics in volcanic conduits. Of these, 58 were classified as long-period events (type LP), one (1) as a hybrid event that is associated with two mechanisms of fracture and fluid transit (type HB) and one (1 ) pulse of volcanic Tremor also low magnitude (TR).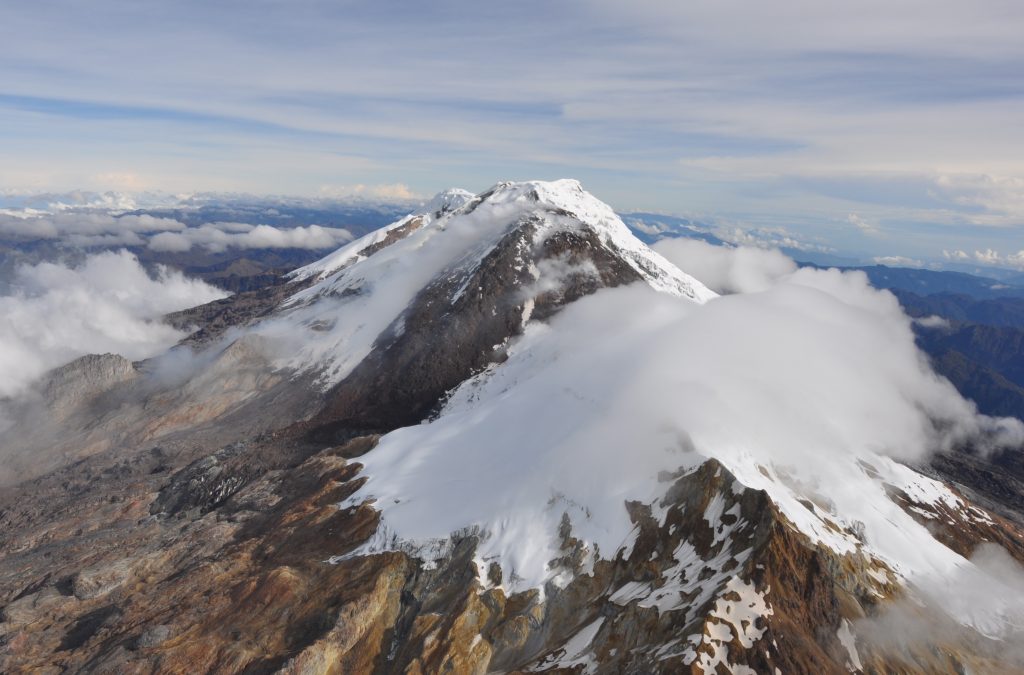 On the images obtained by cameras Tafxnú, Maravillas, Caloto, La Palma and Verdun, the degassing process of the volcanic system was observed. The observed gas column was characterized white.
Sensors for control of basic techniques, deformation , magnetic and acoustic sensors, recorded no changes associated with volcanic activity.
Therefore, it is concluded that during the volcano evaluation period, this one continued to show stable behavior.
The Colombian Geological Service continues to be alert and report timely to the changes that may occur.
Source : SGC