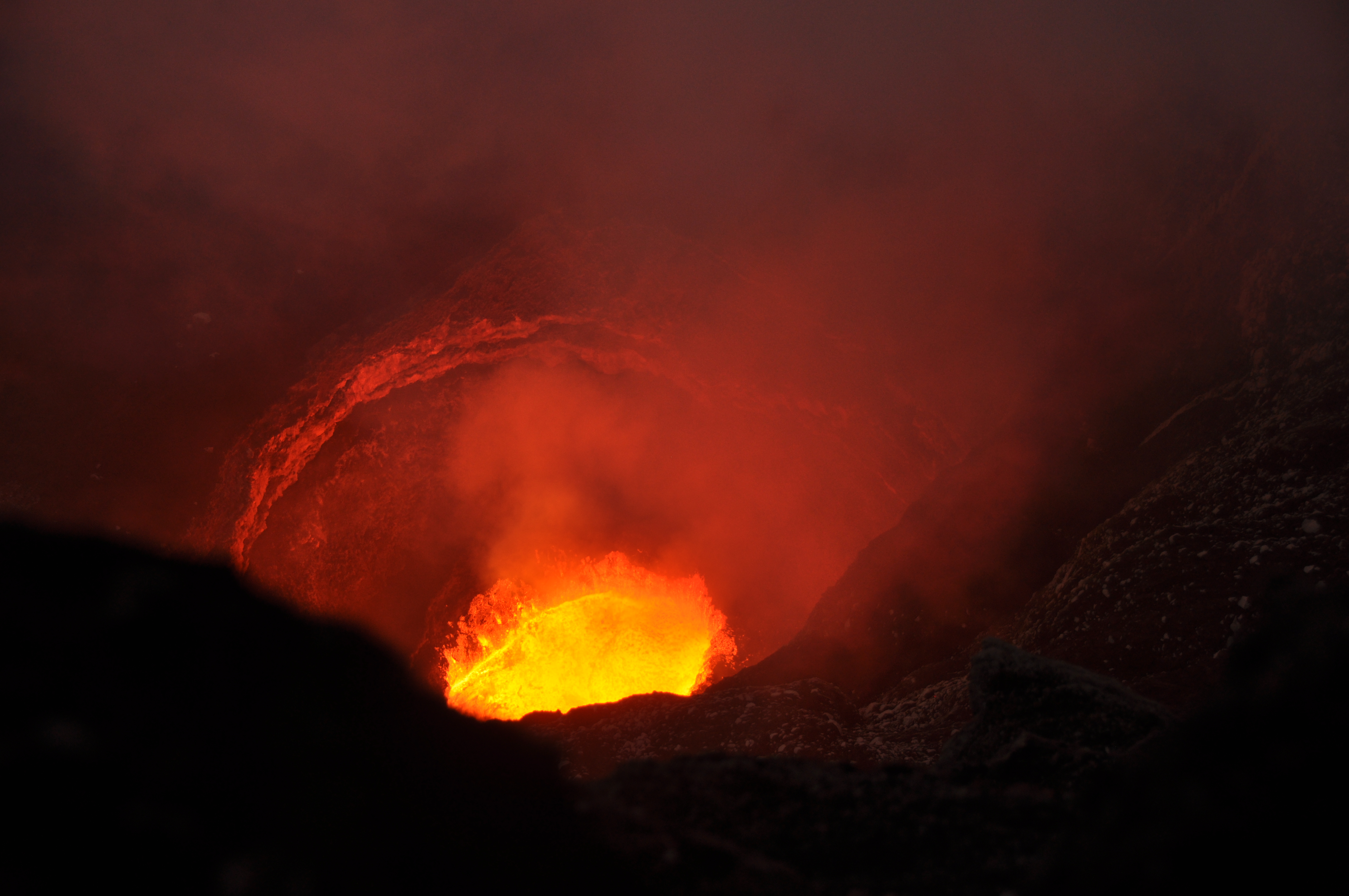 August 13 , 2016. EN. Bembow , Marum , Pavlof , Cascade Range , Santiaguito .
August 13 , 2016.
Bembow , Marum , Ambrym Island ,

Vanuatu Archipelago

:
16°15'00″S 168°07'00″E,
Summit Elevation 4377ft (1334m)
Current Vanuatu Volcano Alert Level: Level 2
The Alert Level for Ambrym Volcano remains at Level 2.
This means that the volcanic activity is still not stable. At this alert level, the volcanic activity is likely to remain at the same level for a while or decrease at any time but this volcano activity could also increase from any of the active craters of Benbow and Marum (including Maben-Mbwelesu, Niri-Mbwelesu and Mbwelesu). The area of risk remains in the caldera.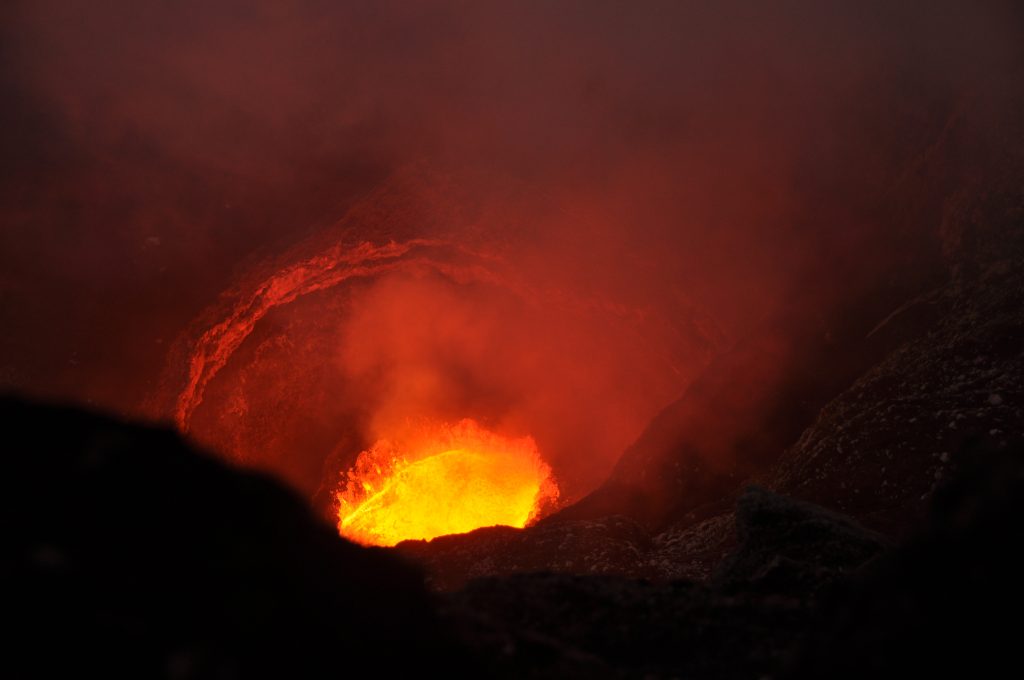 The permanent Exclusion Zone at Benbow and the Danger Zone A at Marum are closed (Shouldn't be Access) and the Danger Zone B is opened (Could be Access) (See photo below).
This is another reminder to all visitors to observe this volcano away from the Exclusion Zone which is about 2 Km radius from Benbow and Danger Zone A about 2.7 Km radius from Marum to avoid volcanic projectiles, gas, ashes and any other volcano activity related incidents. Volcanic gas and ashes can also affect villages expose to trade winds.
All communities, villages, visitors and travel agencies have to seriously consider this information.
The Department of Meteorology and Geohazards will continue to closely monitor this volcano activity. More information will be provided when necessary.
Source : Geohazard.
Photo : Georges Vitton ( Marum)
Pavlof , Alaska :
55°25'2″ N 161°53'37 » W,
Summit Elevation 8261 ft (2518 m)
Current Volcano Alert Level: ADVISORY
Current Aviation Color Code: YELLOW
Low-level unrest continues at Pavlof Volcano, but seismicity levels observed have been at or near background for the past week. Elevated surface temperatures at the summit were observed in satellite data on August 8, and a low-level but persistent steam plume was visible in web camera images on August 11. Today, clear views reveal no steam plume. The volcano has been obscured by clouds for most of the week limiting observations by local web cameras and in satellite views.
At present, the volcano remains in a state of low-level unrest. Vapor emissions, with or without minor amounts of volcanic ash, are possible from the summit vent. Periods of more vigorous ash emission and lava fountaining also are possible and could occur with only subtle changes in the level of seismic activity. Pavlof is one of the most frequently active volcanoes in Alaska, and pauses in eruptive activity followed by renewed unrest and ash emission are common.
Source : AVO
Photo : Snapp, Colt  ( 27 Mars 2016)
Cascade Range , United-States :
Current Volcano Alert Level: NORMAL
Current Aviation Color Code: GREEN
Activity Update: All volcanoes in the Cascade Range of Oregon and Washington are at normal background levels of seismicity. These include Mount Baker, Glacier Peak, Mount Rainier, Mount St. Helens, and Mount Adams in Washington State; and Mount Hood, Mount Jefferson, Three Sisters, Newberry, and Crater Lake in Oregon.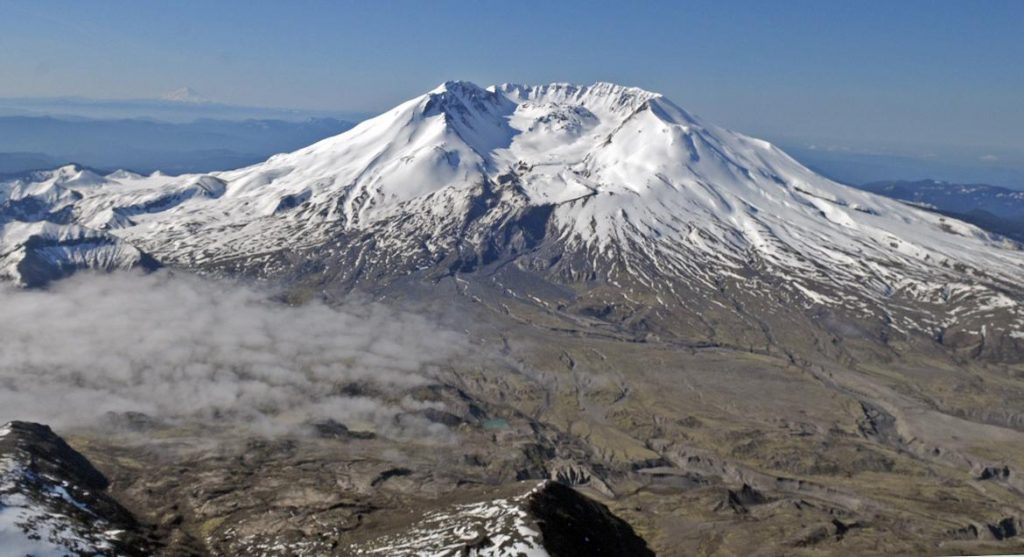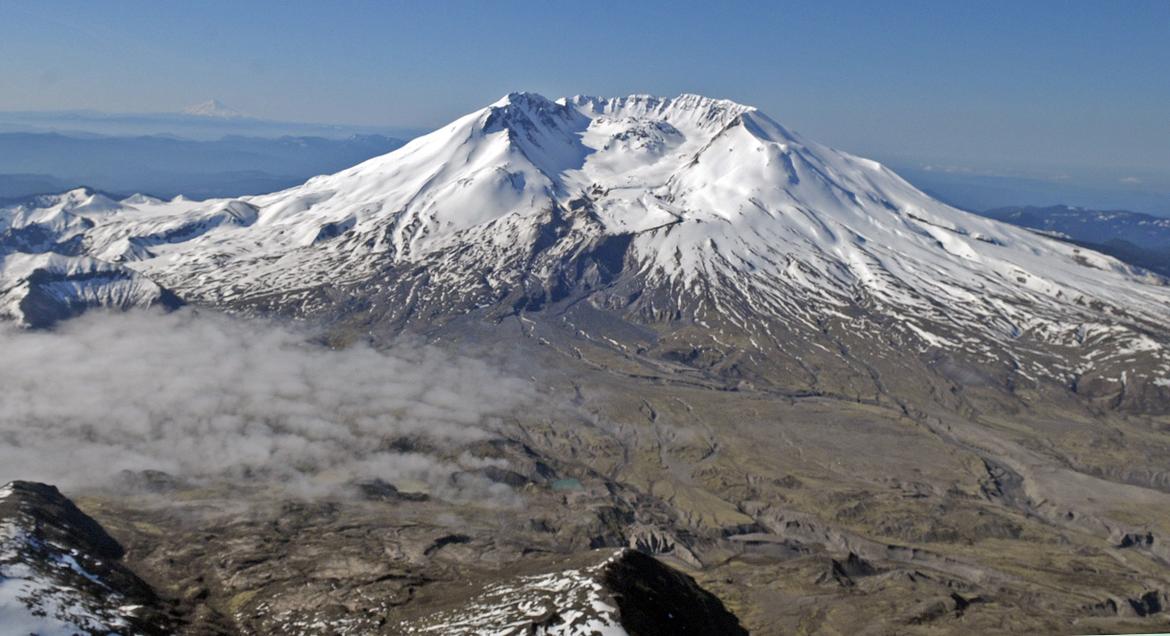 Recent observations: Activity at all volcanoes in Oregon and Washington is at normal background levels. A minor swarm of earthquake near Ringo Butte, Oregon began again, producing seven located earthquakes in the past week and several more too small to be formally analyzed. The swarm was first detected in October 2015 and has been sporadically active since. Despite the presence of volcanic deposits near the epicenter of the swarm, seismic observations are consistent with slip on a fault arising from regional stresses in the area. Elsewhere in the Cascades of Washington and Oregon, earthquakes were detected on Mount Rainier, Mount St. Helens, and Mount Hood. Field crews installed a deformation monitoring station at the Sheldon National Wildlife Refuge in northwest Nevada and did some reconnaissance for monitoring sites at Mount Rainier.
The U.S. Geological Survey and University of Washington continue to monitor these volcanoes closely and will issue additional updates and changes in alert level as warranted.
.
Source : CVO
Photo : Christopher Anderson
Santiaguito , Guatemala :
Cloudy weather
Wind: 2 kmh
Rainfall: 29.5 mm.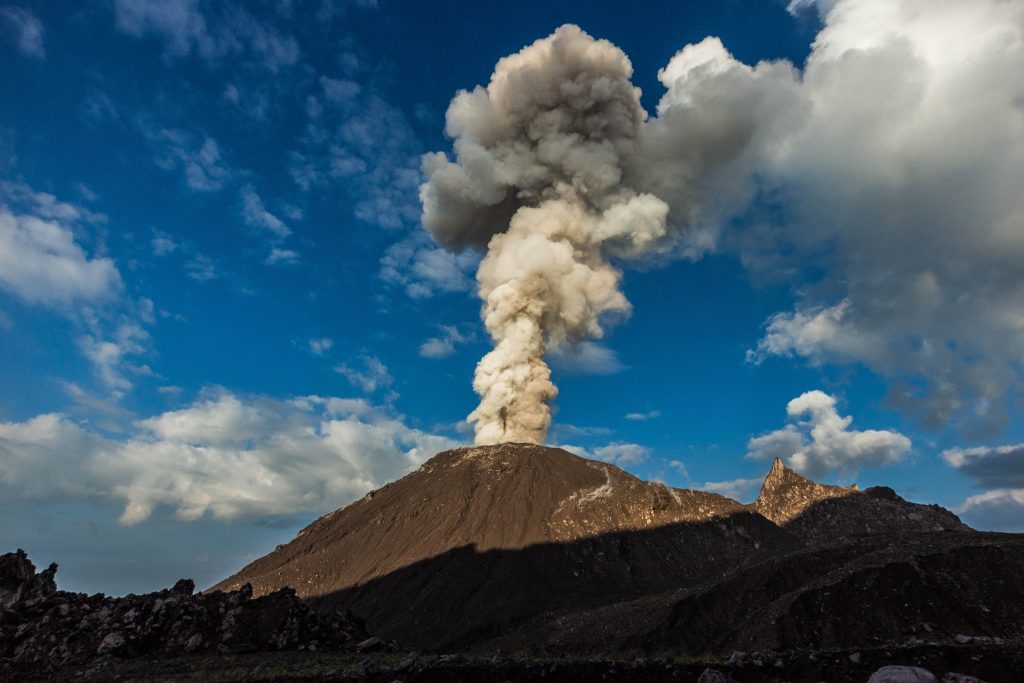 Activity:
A white degassing at a height of about 3,100 meters (10,170 feet), which is dispersed to the southwest, is noted. The Stg3 seismic station recorded during the morning hours, 3 moderate explosions with the slow rise of heavy column of ash up to heights of 3300-3500 meters (10,825 to 11.485 feet) dispersing towards the West, causing ash falls on the localities of Monte Claro, San Marcos Palajunoj, with the possibility to move further. Weak avalanches with short distances on the eastern flank of the Caliente dome are recorded.

Source : Insivumeh.