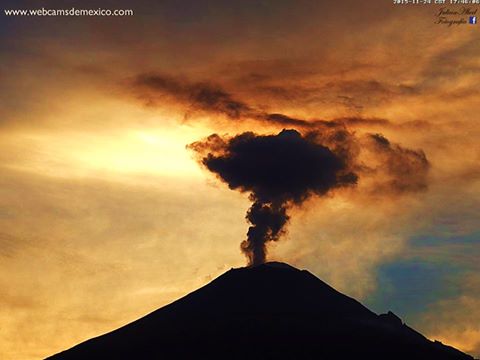 August 07, 2016. EN. Popocatepetl, Bulusan, Santiaguito .
07/08/2016.
Popocatepetl , Mexico :
August 6, 11:15 h (August 6, 16:15 GMT)
In the last 24 hours the seismic monitoring system of Popocatepetl volcano registered 75 low-intensity exhalations and one explosion registered at 00:48 h . Additionally, five volcanotectonics earthquakes were registered, one at 15:33 h of yesterday, and four at 05:24:48, 05:24:57, 05:57 y 06:00 today with magnitude of 1.5,1.8,2.7,1.8 y 2.7, respectively.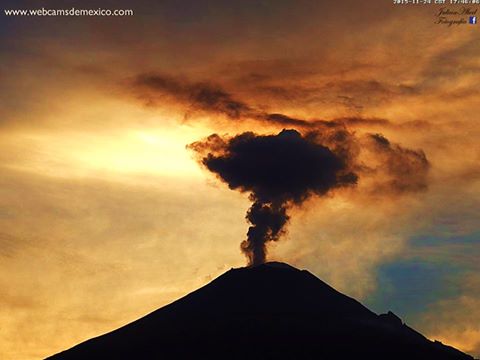 At night incandescence was observed over the crater .
At the time of this report we can see the volcano with continuous emission of steam and gas in a southwestherly direction .
CENAPRED emphasizes that people SHOULD NOT go near the volcano, especially near the crater, due to the hazard caused by ballistic fragments .
This type of activity is included within the scenarios Volcanic Traffic Light Yellow Phase 2.
Source : Cenapred.
Bulusan, Philippines :
BULUSAN VOLCANO BULLETIN 07 August 2016 08:00 A.M.
Bulusan Volcano's seismic monitoring network recorded twelve (12) volcanic earthquakes during the past 24 hours. Steaming activity could not be observed due to thick clouds covering the summit. Precise leveling surveys last 27 April to 5 May 2016 indicated slight deflationary changes of the edifice relative to February 2016, This is consistent with ground deformation measurements from continuous GPS data as of 01 August 2016 that showed deflationary trends since May 2016.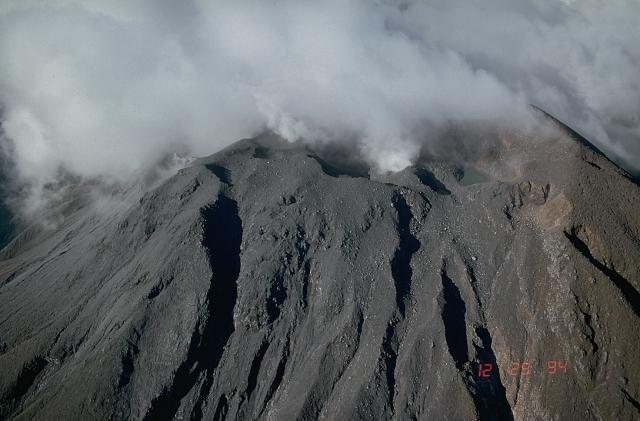 Alert Level 1 (abnormal) remains in effect over Bulusan Volcano. This indicates that hydrothermal processes are ongoing beneath the volcano that may lead to more steam-driven eruptions. The local government units and the public are reminded that entry to the 4-kilometer radius Permanent Danger Zone (PDZ) is strictly prohibited due to the possibility of sudden and hazardous steam-driven or phreatic eruptions.
Source : Phivolcs
Santiaguito , Guatemala :
weather conditions: Cloudy
Wind: 4 kmh
Precipitation: 3.3 mm.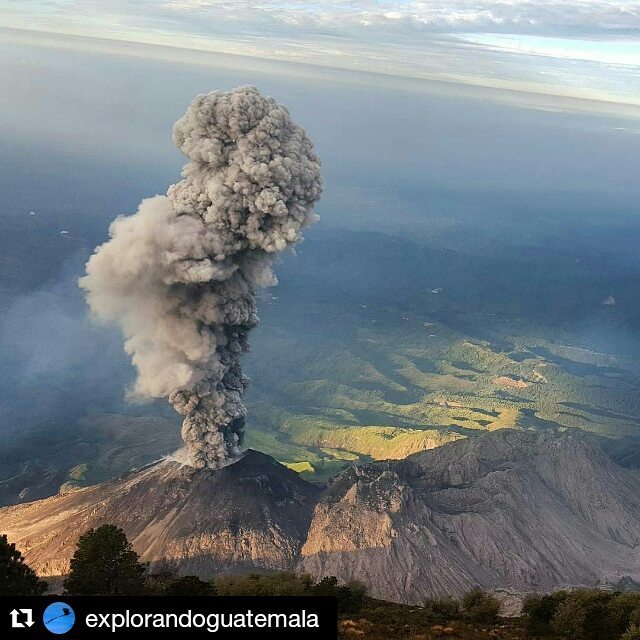 Activity:
The active degassing of the dome has a fumarole abundant white to a height of 2,900 (9.514 feet) meters with periods of increase. It was generated an explosion at 2:45 (local time) with moderate features, expelling a column of ash to a height of about 3,200 meters (10,498 feet) and moving the Southwest and West. Ash falls reporting in areas close to San Martin Sacatepequez, Quetzaltenango, San Marcos and Loma Linda Palajunoj are noted. No rumblings are reported. Similar events have been generated and will continue because of the crater material feed.
Source : Insivumeh