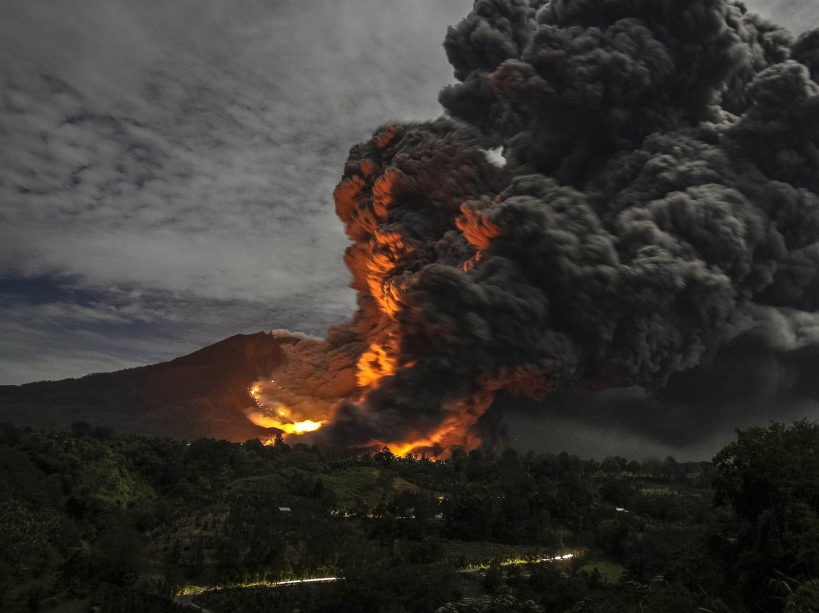 June 16 , 2016. EN. Poas , Cerro Machin , Sinabung , Zhupanovsky .
June 16 , 2016.
Poas, Costa Rica :
The eruptions of Poas Volcano in Costa Rica continue in his super acid lake.
Several small steam eruptions (phreatic) occurred on June 5, 13 (6:54 p.m.) and June 14, 2016 (7:52 p.m.). The water column, sediment and steam are high above the lake a few tens of meters (<50 meters). Between April and June 2016, the network of seismographs of OVSICORI-A noted a registration of VTs type of earthquakes under the volcano Poas, which are associated with tensions on the rocks produced by the movement of fluids (liquids , gas, magma).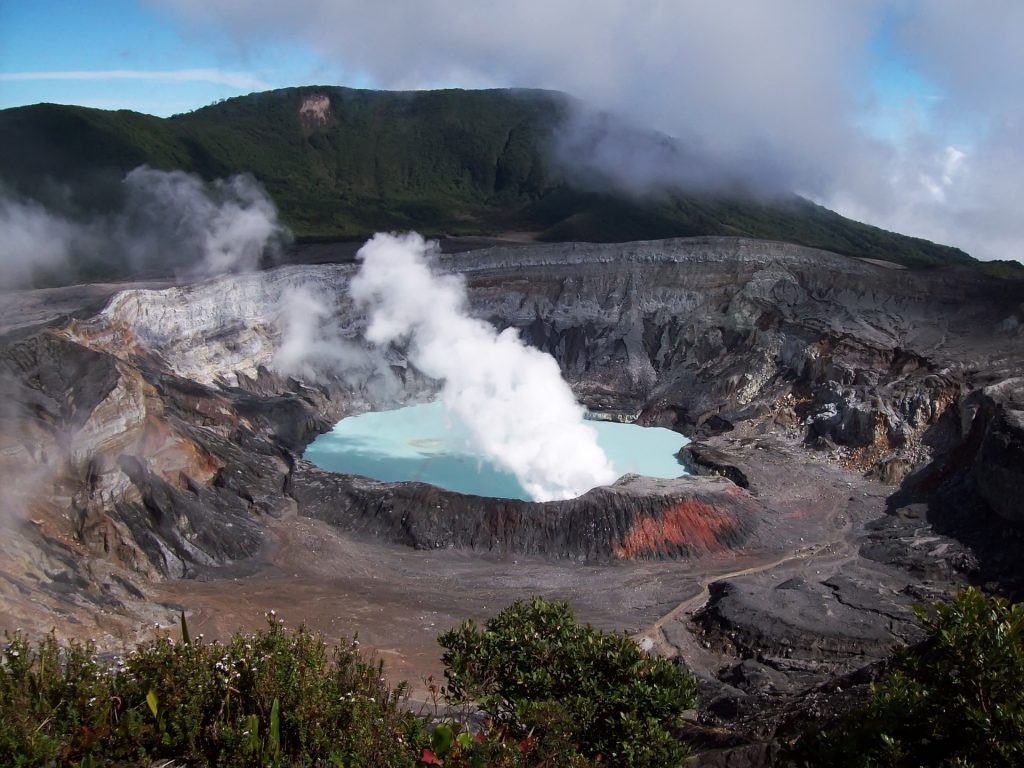 The report indicates that the smoke in the area south of the lake gradually increase in temperature while the steam eruptions leave their traces on seismological records of seismological networks of Poas volcano, one of five active volcanoes in this Central American country.
Source : PRENSA LATINA , Ovsicori .
Photo: poasvolcanolodge.com
Cerro Machin , Colombia :
Weekly activity report of Cerro Machin volcano, from 07 June to 13 June 2016
  The level of activity continues at:
 Activity level  Yellow or (III): changes in the behavior of volcanic activity.
Regarding the monitoring of the activity of the Cerro Machin volcano, the  Servicio Geologico Colombiano reports:
During the last week on the volcano Cerro Machin, it was recorded seismic activity related to the fracturing of rocks in the volcanic structure. A slight increase in seismic activity on June 12, between 3h22 and 3h50 (local time), with earthquakes which were located in the southwest of the main dome, at depths between 3.3 and 4.0 km has been highlighted. The maximum amplitude of the increase was 0.3 ML (local magnitude).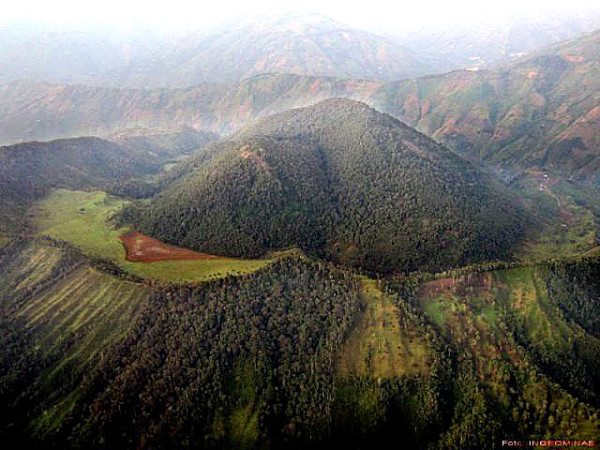 Since 9 June, it was recorded seismic activity in the south of the volcano, at depths between 4.1 and 7.6 km. The maximum recorded magnitude of 2.4 ML (local magnitude), corresponding to an earthquake on June 9 at 19:47 (local time). Many of these earthquakes were reported as felt by people in the immediate vicinity of the volcano, as well as in the city of Cajamarca. This seismic activity is possibly associated with geological faults in the vicinity of the volcanic structure.
Other monitored parameters show no significant change.
Source :  Servicio Geologico Colombiano

Sinabung , Indonésia :
3.17°N, 98.392°E
Elevation 2460 m
Based on satellite images and information from PVMBG, the Darwin VAAC reported that during 10-11 June ash plumes from Sinabung rose to altitudes of 3.3-5.9 km (11000-18,000 ft) a.s.l. and drifted S, WSW, and W.
Dated on June 15, 2016, at 21:20 pm. avalanches occur, sending hot clouds. Their distance and the height of the column can not be observed because the weather is covered  , in fog. The wind was east. Amplitude: 90 mm, Lg 397 seconds.
Dated on June 15, 2016 at 9:27 p.m. pm. The eruption took place with some hot avalanche clouds descending over a distance and with a column height that could not be observed because time is covered , in fog. The wind was easterly  . Amplitude: 85 mm, Lg 297 seconds.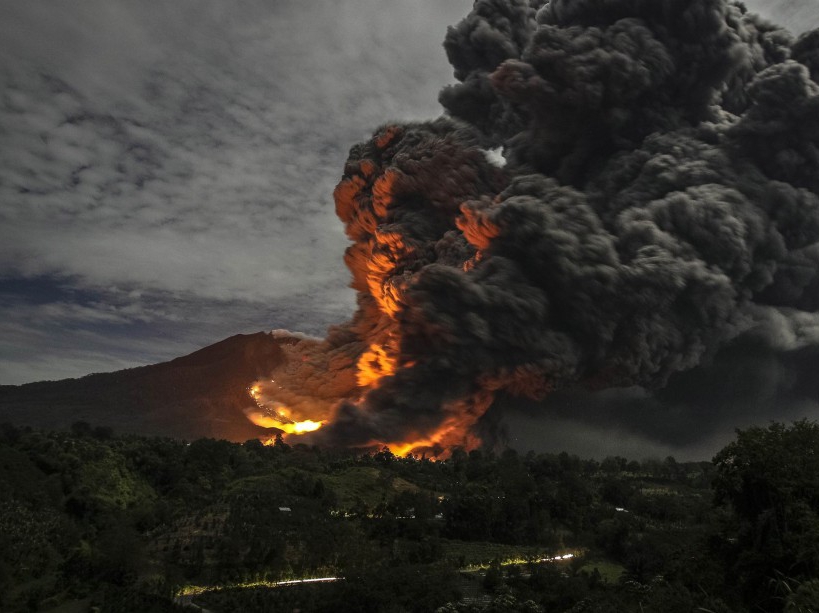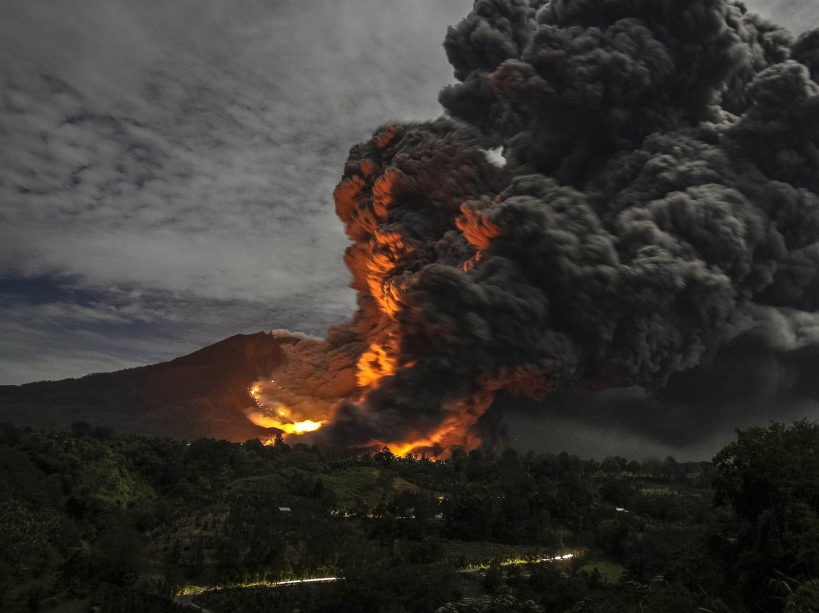 Dated on June 16, 2016, at 24h23. The eruption took place with the emission of hot glowing clouds, descending 1,000 meters to the south–southeast and 2000 meters to the southeast. The height of the column could not be observed because of the fog (CCTV). The wind was east. Amplitude: 80 mm, Lg 235 seconds.
Sources : GVP , Pvgmb
Photo : Reuters /  YT Haryono
Zhupanovsky , Kamchatka :
53.59 N, 159.15 E;
Elevation 9702 ft (2958 m)
Aviation Color Code is Green.
Zhupanovsky volcano was quiet after the explosions on March 24, 2016 (almost 3 months). Thermal anomaly was detected on April 01 last time. KVERT continues to monitor Zhupanovsky volcano.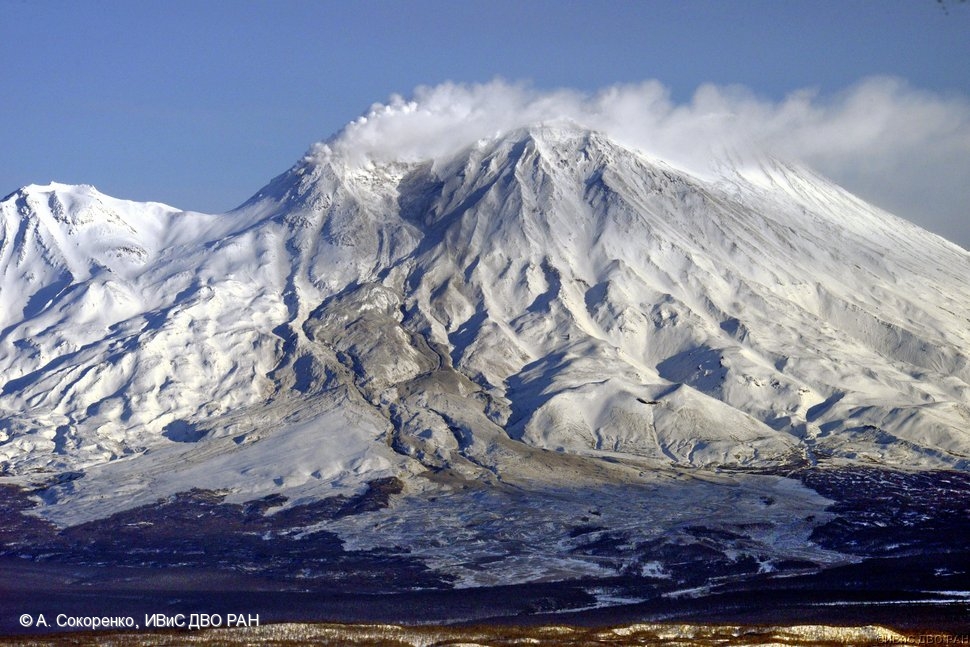 Result of explosive activity and collapses of a part of active Priemysh cone on 30 November, 2015: collapse deposits and mud flows deposits of the southern flank of Zhupanovsky volcano.


Weak fumarole activity of the volcano continues. Unexpected ash explosions up to 19,700-26,240 ft (6-8 km) a.s.l. could occur at any time. Ongoing activity could affect international and low-flying aircraft.
Source : Kvert
Photo : A. Sokorenko, IVS FEB RAS