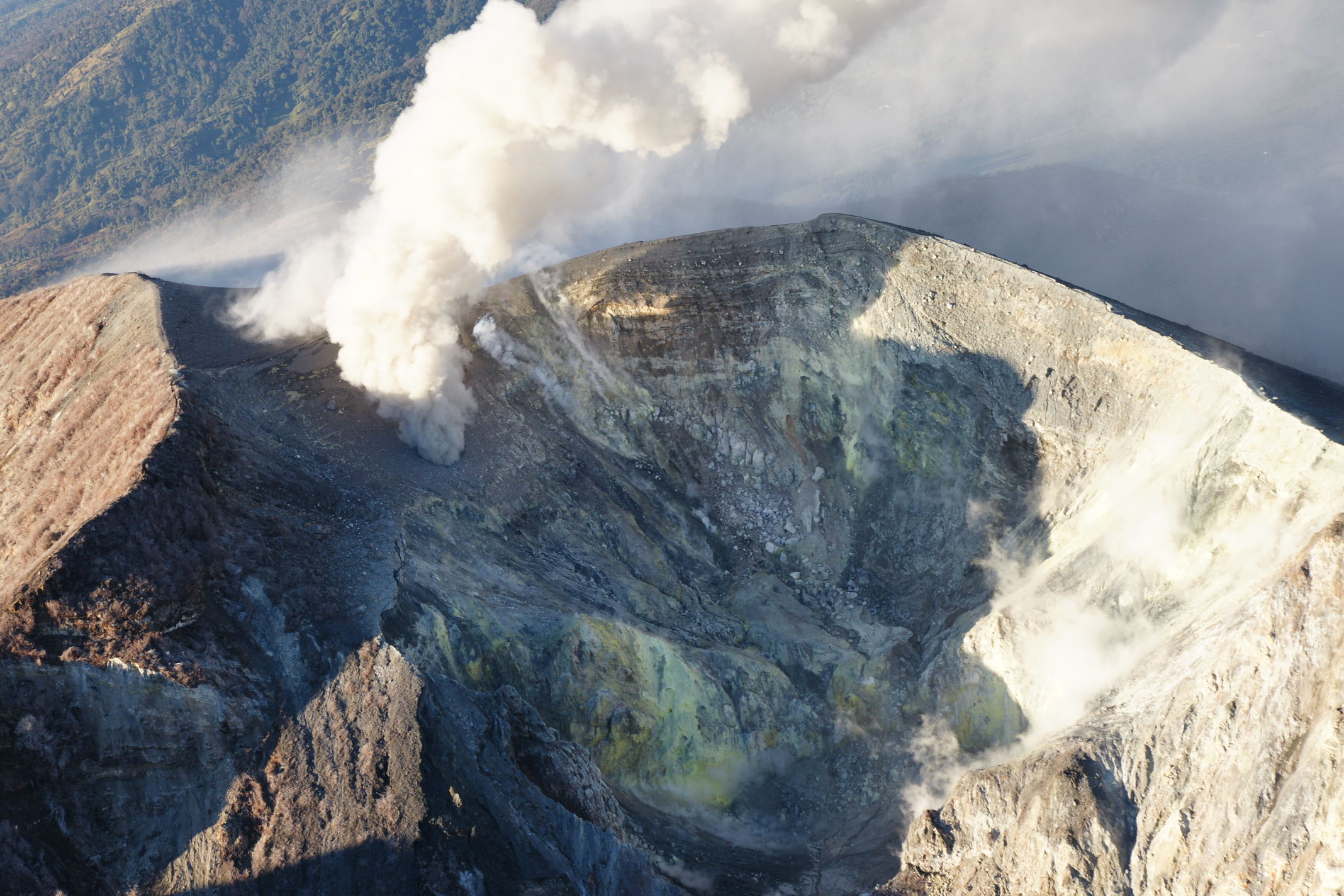 June 12 , 2016. EN. Rincon de la Vieja , Mauna Loa , Bulusan , Turrialba .
June 12 , 2016.
Rincon de la Vieja , Costa Rica :
Rincon de la Vieja volcano lake down to 5 meters
10 JUNE 2016. The constant changes in the Rincon de la Vieja volcano has forced the experts to make more frequent monitoring in the active crater. Recent weeks have seen increased activity, and with reports from three villages of a high plume rising above the mountain. Gino Gonzalez, volcanologist at the Research Center in Geological Sciences (CICG), is one of the experts who came to the volcano for a new inspection, and took several samples.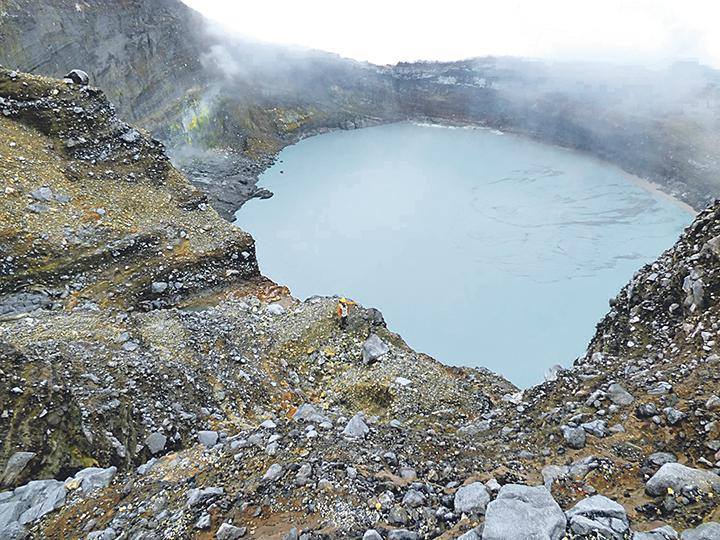 The one that caught the attention of specialists was that the lake has decreased in depth by 5 meters, exposing several terraces of volcanic material, caused by old eruptions or landslides in the crater. « Normally lake temperature range between 28 ° and 30 ° C, however in the latter field work, we are recording temperatures up to 40 ° C, causing the lake to evaporate and is that one of the causes of current depth, « said Gonzalez.
But that is not the only cause of variation in the lush turquoise lagoon, we must remeber that 22 days ago, a phreatic eruption ejected material onto one of the slopes, which was seen by residents of the northern part of Upala.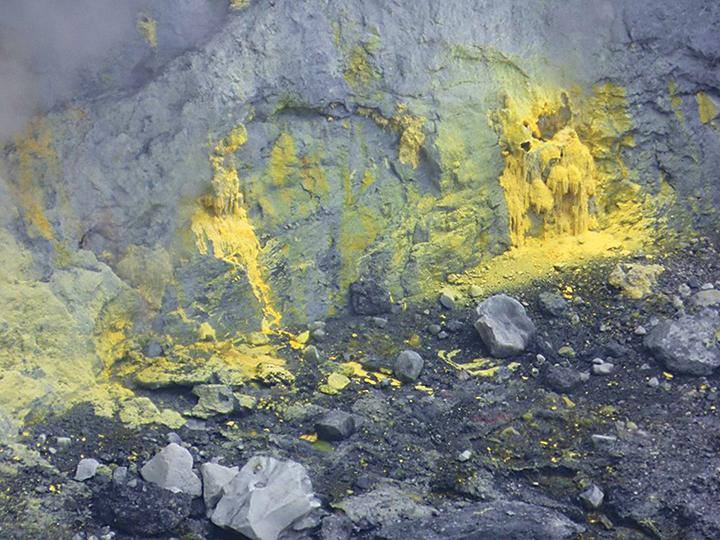 ACCUMULATION OF SULPHUR
The accumulation of sulfur on several walls of the crater is visible and experts say that is a clear message of possible further eruptions, also seen was liquid jets, at melting temperature.
« Sulfur clusters are in the fumarole. This is caused by the output of sulfur dioxide and hydrogen sulfide interacting. When the liquid gets hot in the lake, it descends to the bottom of the lake; accumulating at greater than 120 ° C temperature, causing it to be so fluid.
Later clusters are made in the background and that's what caused the explosions from the bottom. This indicates that something in the system is hotter and can produce more phreatic eruptions, when sulfur is heated to 180 ° C becomes hard again, it becomes a plug and then expelled to the surface, which are those jets of liquid sulfur, « said volcanologist from CICG.
Such eruptions are similar to those that occur in the phreatic Turrialba and Poas volcanoes, which registered a similar weekend that rose at least 10 meters. Since October, the Rincon de la Vieja volcano has been acting very similar with these types of small explosions, but to date the changes are noticeable, and very significant change to the structure of the lake.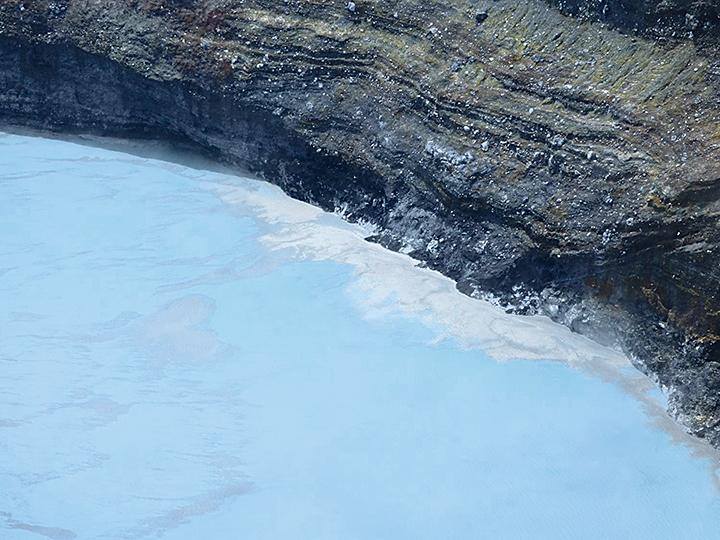 THE MOST ACTIVE HISTORICALLY
This volcano, which rises in the Volcanic Cordillera de Guanacaste, is historically the most active in the country, and periods of calm are very short, if not zero, since it remains active even at a passive level, but does not stop degassing. The last major eruption recorded occurred in 1996 when a lot of material came down the slope bordering the river Penjamo, which took away everything and demolished a bridge near the community of the same name.
Historically, the first ever sightings of an eruption, come from the Guanacaste by boats arriving in the area in 1747.
Source : Diarrio Correo
Mauna Loa , Hawai :
USGS Volcano Alert Level for Mauna Loa elevated from 'normal' to 'advisory' status.
More than 31 years after Mauna Loa last erupted, sending lava within 4.5 miles of Hilo, the largest active volcano in the world is showing signs of unrest.
Scientists at the U.S. Geological Survey Hawaiian Volcano Observatory Thursday elevated the Volcano Alert Level for Mauna Loa from "normal" to "advisory." There are four levels of alerts: "normal" — or background level, "advisory," "watch," and "warning" to inform the public about a volcano's status.
The change in status indicates the volcano is showing signs of unrest that are above known background levels, but it does not mean an eruption is imminent or certain, officials said.
Normally, Mauna Loa sees up to 10 earthquakes per week, and recently that has escalated to 40 earthquakes per week. Prior to eruptions in 1975 and 1984, about 100 earthquakes were recorded each day.
"We expect the seismicity to grow steadily and be more consistent and persistent, and even the rates to change before we forecast an eruption," predicted Frank Trusdell, an HVO geologist who has studied Mauna Loa extensively and was present for its last eruption in 1984.
The mountain saw a period from 2004-05 until 2009 when the volcano remained in a state of inflation, but did not erupt. When the inflation slowed to background levels in early 2010, the status of Mauna Loa was returned to "normal."
"Mauna Loa is not a dead volcano, it is still active," said Trusdell. "People should take the time to understand the hazards from Mauna Loa and what they present, and people should know an eruption is not imminent and HVO is monitoring it, and if there is any change that we will alert the emergency managers and notify the public."
Since mid-2014, monitoring instruments have measured inflation on Mauna Loa consistent with recharge of the volcano's shallow magma storage system, as well as elevated rates of shallow earthquakes of less than 2.5-magnitude beneath the summit, upper Southwest Rift Zone and west flank, Trusdell said.
Asta Miklius, a geophysicist who manages the observatory's deformation monitoring network, said the current bout of inflation appears to be occurring under Mauna Loa's summit and upper Southwest Rift Zone. The volcano's magma storage system, estimated to be about 2 miles beneath the surface, consists of two reservoirs, a spherical-shaped reservoir near the southeast wall of the caldera and a tabular reservoir, which runs the length of the caldera toward the upper Southwest Rift Zone.
Trusdell said scientists expect to see earthquake counts pick up "so that we are looking at hundreds of earthquakes per day," with increased inflation, volcanic tremors and earthquake swarms before Mauna Loa enters its next eruption phase.
"As we get closer, we will see characteristic signatures of volcanic tremor and earthquake swarms — those both say that the molten material is migrating," he explained. "At that point, when the earthquakes start building to hundreds per day, we will issue press releases and let emergency managers know that Mauna Loa looks like it's starting to get closer to an eruption. Then, when we see more seismic signatures, we would forecast an eruption would be imminent and to expect the summit phase to commence."
"It's possible that the increased level of activity at Mauna Loa could continue for many months, or years, without leading to an eruption," said Tina Neal, HVO's scientist-in-charge, in a prepared statement. "It is also possible that the current unrest could be a precursor to the next eruption of Mauna Loa. But at this early stage, we cannot determine precisely which possibility is more likely."
Source : westhawaiitoday. HVO.
Bulusan , Philippines :
BULUSAN VOLCANO BULLETIN 12 June 2016 08:00 A.M.
Bulusan Volcano's seismic monitoring network recorded three (3) volcanic earthquakes during the past 24 hours. Weak to moderate emission of white steam plumes that rose up to 200 meters and drifted towards northwest was observed. Precise leveling survey results from April 27 to May 5, 2016 indicated slight deflationary changes of the edifice relative to February 2016. However, the ground deformation measurements from continuous GPS data as of 2 June 2016 indicated slight inflation of the edifice since May 2016.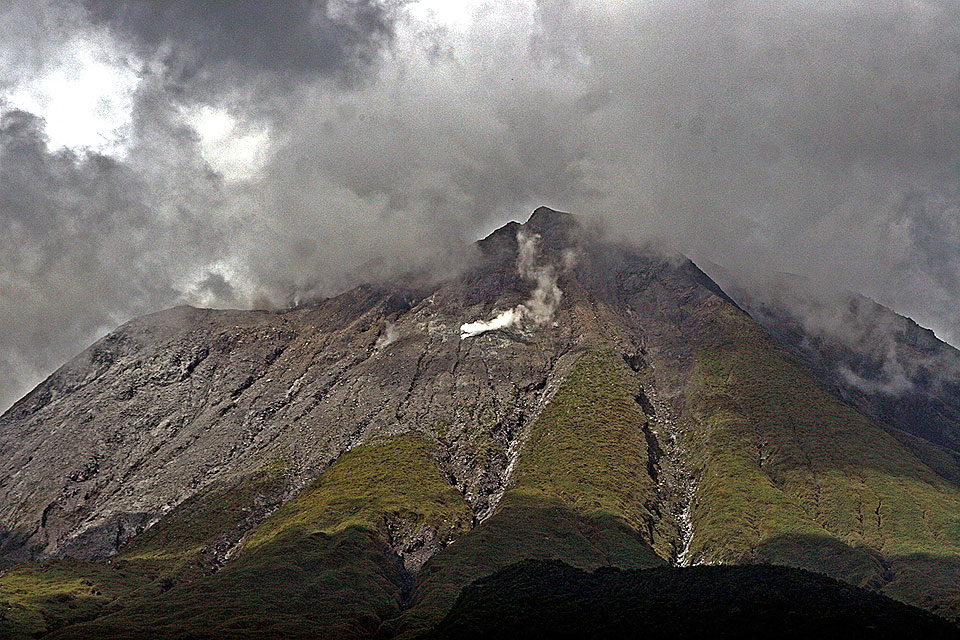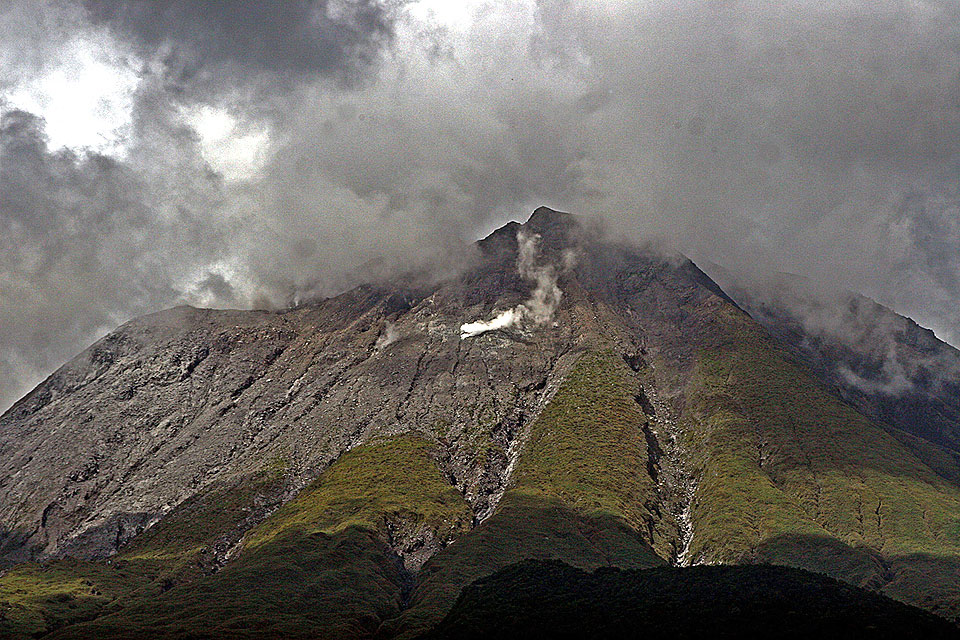 Alert Level 1 (abnormal) remains in effect over Bulusan Volcano. This indicates that hydrothermal processes are underway beneath the volcano that may lead to more steam-driven eruptions. The local government units and the public are reminded that entry to the 4-kilometer radius Permanent Danger Zone (PDZ) is strictly prohibited due to the possibility of sudden and hazardous steam-driven or phreatic eruptions.
Source : Phivolcs
Turrialba , Costa Rica :
Activity report of the Turrialba volcano
June 11, 2016, 5:00 pm.
After smaller eruptions yesterday, June 10, 2016, the Turrialba volcano again enters a quiet period. After these events, the tremor remains under the volcano, with some sporadic records of greater magnitude, but very short. Furthermore, there is no current visual observations of the crater due to foggy weather conditions.
The wind direction was maintained between the West and Northwest, based on meteorological stations of the National Meteorological Institute (v. Irazu and v. Turrialba).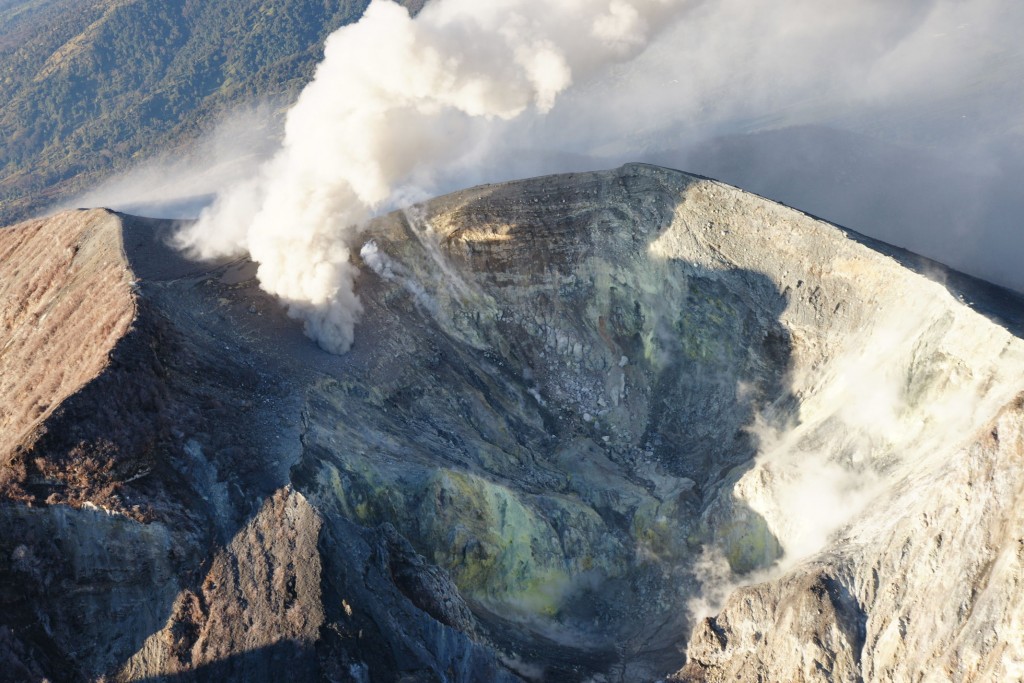 sulfur odor reports:
sulfur odor reports comes from:
Heredia San José de San Rafael, San Isidro
San Jose: San Pedro
Ovsicori The Una–2 continues to send daily reports on the activity of the volcano Turrialba, at 9 AM and 5 PM, to inform the population.
Source : Ovsicori