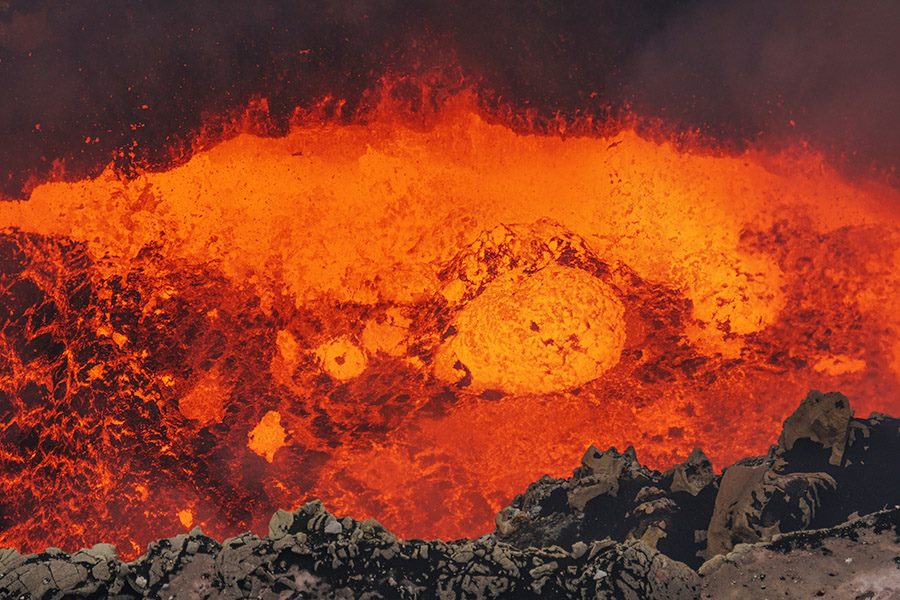 May 30 , 2016. EN. Masaya , Nevado Del Huila , Kilauea , Turrialba.
May 30 , 2016.
Masaya , Nicaragua :
Volcan Masaya
At 12:18 midday yesterday an earthquake measuring 1.9 degrees was recorded north of the caldera of Masaya volcano.
The volcano continues to exhibit oscillations of high volcanic tremors and low emission of volcanic gases. The seismic amplitude in real time is between 250 and 400 units.
The lava lake of crater Santiago continues to have a strong mix of volcanic fluids.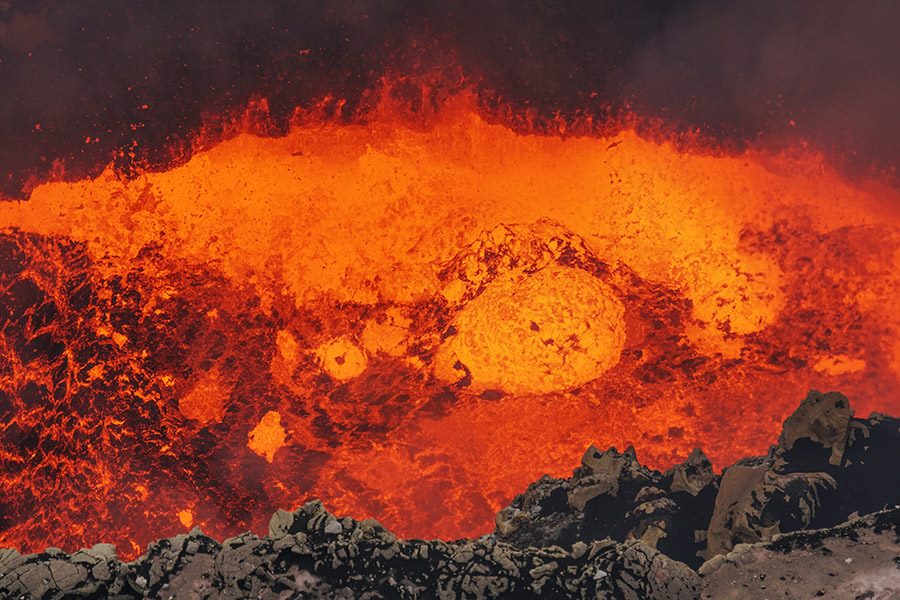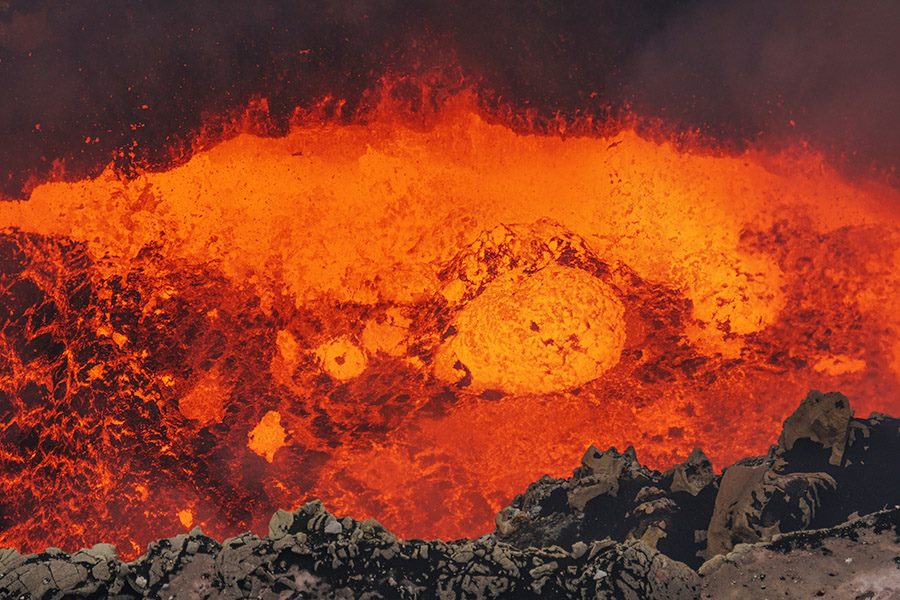 The only volcano in the world that have a glowing lava lake are Masaya, Kilauea in Hawaii, the Nyiragongo in the Democratic Republic of Congo, the Erebus in Antarctica, Ertaale in Ethiopia, Bembow and Marum in Vanuatu and Villarica, Chile.

Source : Ineter.
Photo : Martin Rietze
Nevado del Huila , Colombia :
Subject: Weekly Bulletin of volcanic activity of the volcano Nevado del Huila
The level of activity of the volcano continues at level:
Activity level Yellow or (III): changes in the behavior of volcanic activity.
Following the analysis and evaluation of information obtained by the volcano monitoring network of the Nevado del Huila, during the week between 18 and 24 May 2016, the Colombian Geological  and Seismological Service and the Observatory of Popayan reported:
During the period evaluated 110 seismic events were recorded, of which 33 were related to rock fracturing process (type VT) and 77 with fluid dynamics in volcanic conduits.
Among these, 75 were classified as long-period events (type LP), as a low-energy pulse Tremor (TR) and another as a hybrid event, both associated with mechanisms fracture and fluid movement (type HB).

During the week, it was possible to obtain images of webcams Caloto, Tafxnú, Maravillas, La Palma and Verdun, where low outgassing from volcanic system was appreciated.
Sensors for deformation monitoring techniques, control of magnetic fields and the acoustic sensors have not recorded changes associated with volcanic activity.
Therefore, it is concluded that during the evaluation period, the volcano continued to show stable behavior.
The Colombian Geological  and Seismological Service continues to be alert and report timely to the changes that may occur.
Source : SGC
Kilauea , Hawai :
19°25'16 » N 155°17'13 » W,
Summit Elevation 4091 ft (1247 m)
Current Volcano Alert Level: WATCH
Current Aviation Color Code: ORANGE
Activity Summary:
Eruptive activity continues at Kilauea Volcano's summit and East Rift Zone. The two new lava flows from Pu'u 'O'o are still active. At the summit, no significant change in tilt or lava lake level has occurred over the past 24 hours. Scattered lava flow activity appears to continue on the June 27th lava flow field within about 5 km (3 mi) northeast of Pu'u 'O'o. None of the Pu'u 'O'o flows currently pose a threat to nearby communities.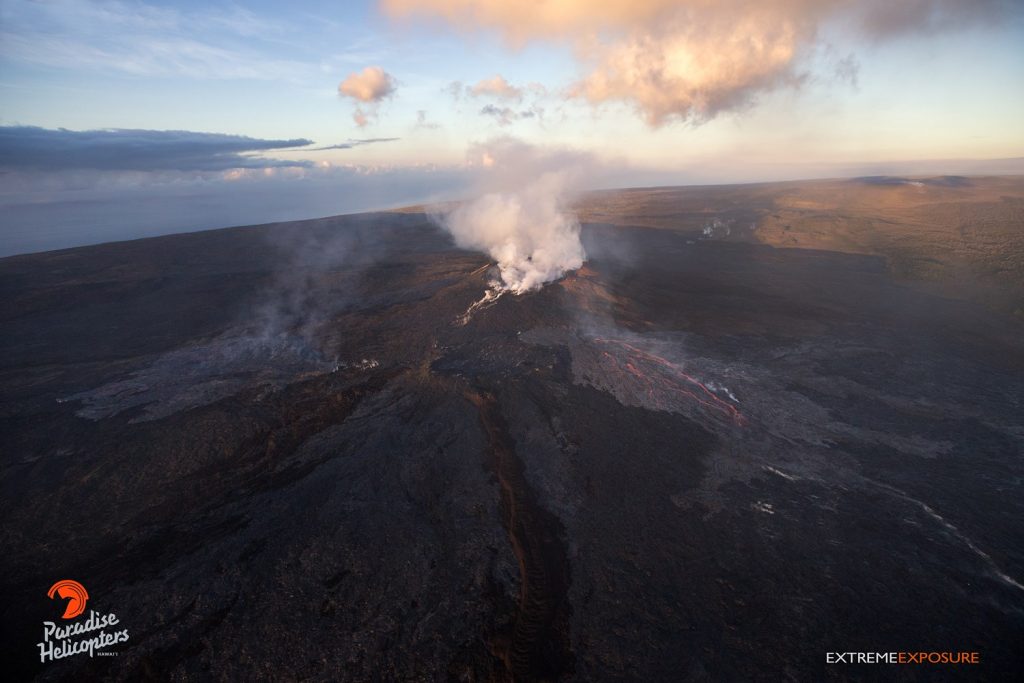 Both of the new breakouts were still active, with the eastern branch slowing considerably, while the northern remained very vigorous with multiple rivers of lava flowing down the flank.

Summit Observations:
No significant change in tilt has been recorded at the summit over the past 24 hours. Based on web cam imagery, the lava lake level has been fairly steady over the past day. Tremor fluctuations associated with lava lake spattering continue. Sulfur dioxide emissions from the summit vent ranged from 4,100 to 7,000 t/d during the past week. Data from GPS networks and interferometric satellite radar (InSAR) show continued long-term inflation of the summit and upper Southwest Rift Zone magma reservoirs.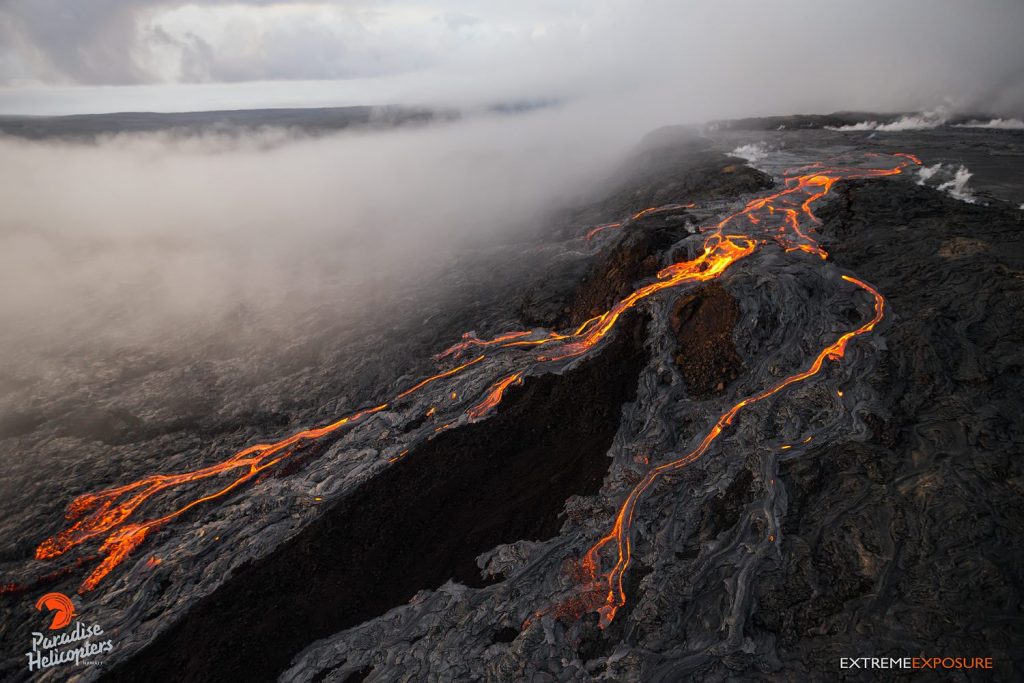 Looking southeast… Several large fingers of lava streamed down the embankments of the perched pond as it overflowed.

Pu'u 'O'o Observations:
Lava flow breakouts from the north and east flanks of Pu'u 'O'o, which began on May 24, are still active based on analysis of HVO's web cam imagery. For recent photographs and maps of these two new active flows, see web links below. Very slow deflationary tilt at Pu'u 'O'o continued over the past day. Persistent glow from spatter cones within the Pu'u 'O'o crater continues. The sulfur dioxide emission rate from all East Rift Zone vents was about 460 metric tons/day when last measured on May 24.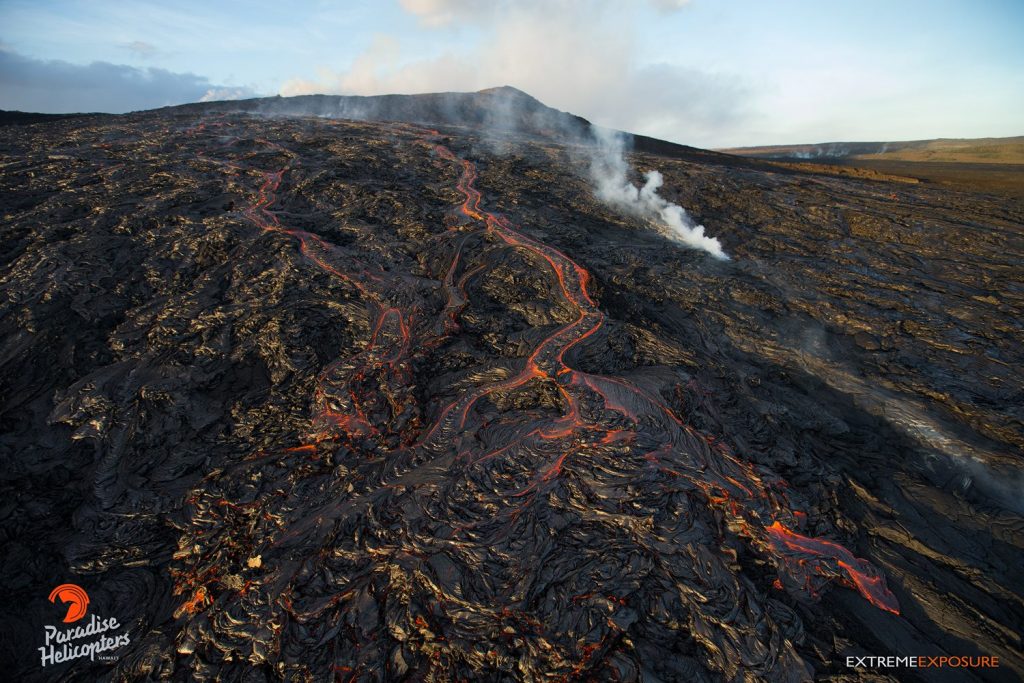 The northern breakout now feeds multiple rivers of lava flowing in a northerly direction rather than its initial western path. It's leading edge creates a field of shelly pahoehoe near the bottom of the frame.

June 27th Lava Flow Observations:
In addition to the new lava flows on the flanks of Pu'u 'O'o, surface flow activity on the June 27th flow field appears to continue, with small breakouts scattered northeast of Pu'u 'O'o over the past several months. Most recent satellite images and aerial observations indicate that the active breakouts are within about 5 km (3 mi) northeast of Pu'u 'O'o. The flows are not currently threatening any nearby communities.
Source : HVO
Photos : Bruce Omori
Turrialba , Costa Rica :
In order not to alarm the population, the Volcanological and Seismological Observatory of Costa Rica (OVSICORI) called for calm and reiterated that the unofficial information disseminated through an audio broadcast on WhatsApp is false.
On May 27, the company issued a message that indicates the possibility that a 8.5 degree earthquake occurs.
« Always after a strong earthquake, or at times of volcanic activity as at present, appear this kind of people who like to create fear in the population, using this kind of apocalyptic messages and conspiracy theories which hide information, « denounced on Sunday OVSICORI via Facebook.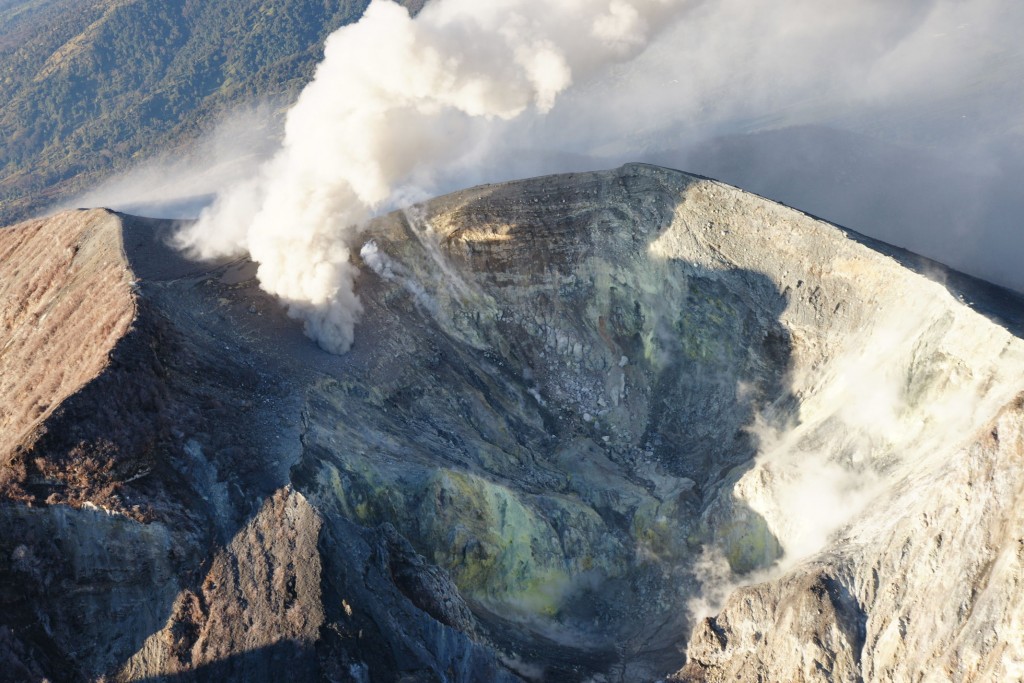 Volcanic activity does not produce earthquakes of this type. Volcanic earthquakes are seen in a very close area of the volcano and their extent does not exceed 6 degrees.
« Do not exceed 6 degrees of magnitude. For an earthquake of magnitude 8.0 it would be necessary an area of rupture of about 200 km long and 70 wide, Costa Rica has no faults of that size, even in the subduction zone on the Pacific coast « underlined the scientific institution.
The OVSICORI leading a campaign to prevent false alarms in the population at a time of the activity of Turrialba volcano is accompanied by large eruptions with gas and ash.
Source : Ovsicori