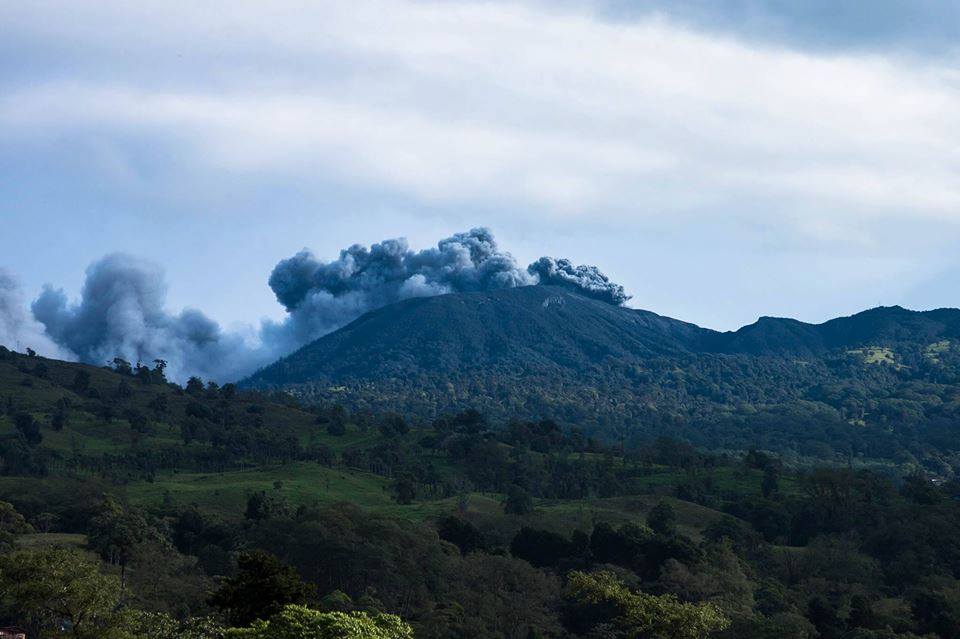 May 29 , 2016. EN. Turrialba , Tupungatito , Vanua Lava (Suretamatai) , Cascade Range .
May 29 , 2016.
Turrialba , Costa Rica :
Turrialba Volcano May Be Ready To "Blow"?
28 MAY 2016. In the last several days the Turrialba volcano has been relatively calm, continuing to spew ash and gases, but, a much reduced rate than the last 'violent' eruption Tuesday night. However, it does not mean we can relax. Nor should we panic.
According to experts, like Guillermo Alvarado, volcanologist for the National Seismological Network and the Instituto Costarricense de Electricidad (RSN-ICE), who said "the Turrilalba volcano is gradually inflating". Alvarado told Turrialba area residents and municipal authorities, to prepare for the worst case scenario. However, he reiterated it is difficult to predict what the volcano will do.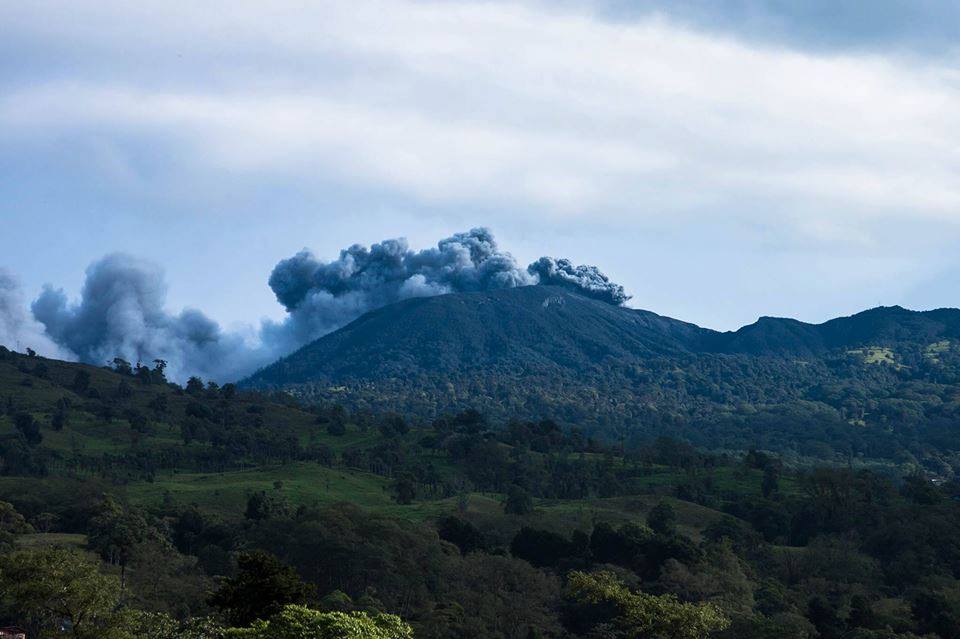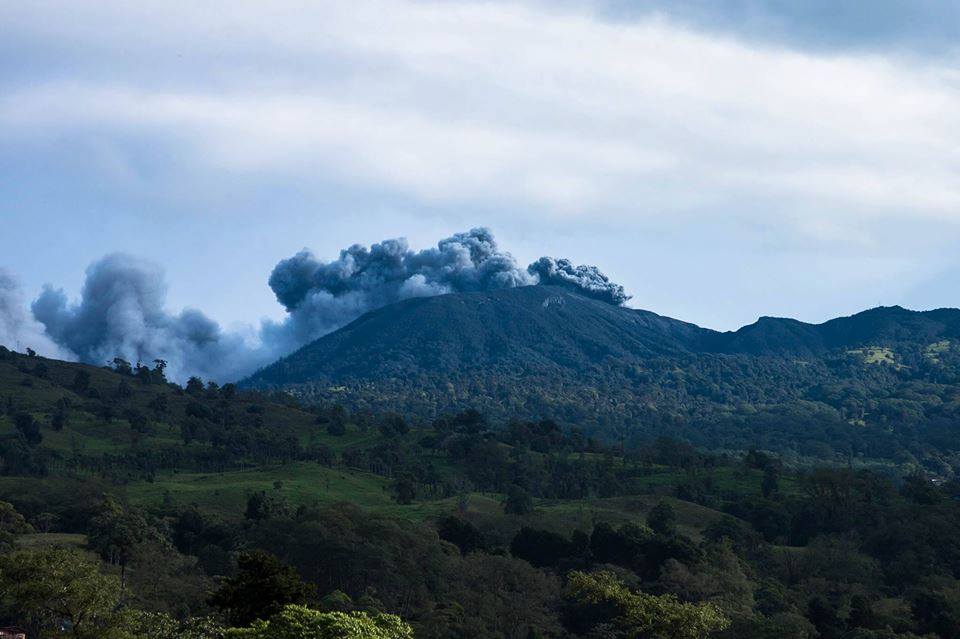 The expert says there is a 'huge' accumulation of material and there are two possible scenarios: it will come out gradually (little by little as so far it has been done) or, the volcano is going to "go off" (blow). One of the questions raised by those attending the lecture held at the University of Costa Rica (UCR), Turrialba campus, is about the possibility that volcanic activity generating an earthquake.
"There is the possibility of a volcanic earthquake, clearly. But remember that in Costa Rica earthquakes occur every four years, thus we cannot attribute an earthquake only to the volcano". The expert also spoke about the possibility that of lava gushing from the colossus. According to Alvarado, it is already gushing, but as pulverized rock in the form of ash.
Source :   QCOSTA RICA
Tupungatito , Chile :
Special report of volcanic activity:
The National Service of Geology and Mining, who had knowledge of the following components, through equipment and records analyzed by the Volcanological Observatory of Southern Andes reports:
On Tuesday, May 24, 2016, at 12:01 local time (4:01 p.m. GMT), the monitoring stations in the vicinity of the volcano Tupungatito recorded one (1) earthquake associated with rocks fracturing process (tectonics volcano). This event has been located 8 km west of the main crater.
The location obtained is:
Original Time: 12:01 hl (GMT-4)
Latitude: 33 ° 23'53 « South
Longitude: 69 ° 54'50 « West
Depth: 0,23km
Local Magnitude: M 3
Observations:
At the time of issuance of this report, it was recorded 5 smaller aftershocks. There is no information from the authorities or in general   on the perception of these events.
The level of technical volcanic alert remains GREEN.
Source : Sernagéomin.
Photo : losandes.com.ar
Vanua Lava (

Suretamatai

) , Vanuatu :
13°80'S 167°47'E
Summit (921m)
Current Vanuatu Volcano Alert Level: Level 1
The Alert Level for Vanua Lava Volcano increases from Level 0 to Level 1.
This means that the volcanic activity has changed and becomes unstable. The risk of volcanic gas is significant at the area around the sulfur river and volcanic area.
All visitors are advised to protect them to avoid volcanic gas impacts and other volcano related incidents.
All communities, villages, visitors and travel agencies have to seriously consider this information.
The Vanuatu Meteorology and Geo-Hazards Department will closely monitor this volcano activity. More information will be provided accordingly when necessary.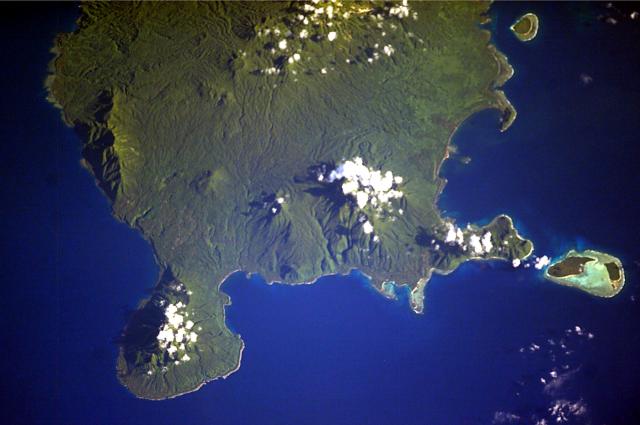 Suretamatai volcano forms much of Vanua Lava Island, one of the largest of Vanuatu's Banks Islands. The younger lavas of 921-m-high Suretamatai (also known as Soritimeat) volcano overlie a number of small older stratovolcanoes that form the island. In contrast to other large volcanoes of Vanuatu, the dominantly basaltic-to-andesitic Suretamatai does not contain a youthful summit caldera. A chain of small stratovolcanoes, oriented along a NNE-SSW line, gives the low-angle volcano an irregular profile. The youngest cone, near the northern end of the chain, is the largest and contains a lake of variable depth within its 900-m-wide, 100-m-deep summit crater. Historical activity, beginning during the 19th century, has been restricted to moderate explosive eruptions.

Source : Geohazard , GVP.
Cascade Range ,  United  States :
Current Volcano Alert Level: NORMAL
Current Aviation Color Code: GREEN
Activity Update:
All volcanoes in the Cascade Range of Oregon and Washington are at normal background levels of seismicity. These include Mount Baker, Glacier Peak, Mount Rainier, Mount St. Helens, and Mount Adams in Washington State; and Mount Hood, Mount Jefferson, Three Sisters, Newberry, and Crater Lake in Oregon.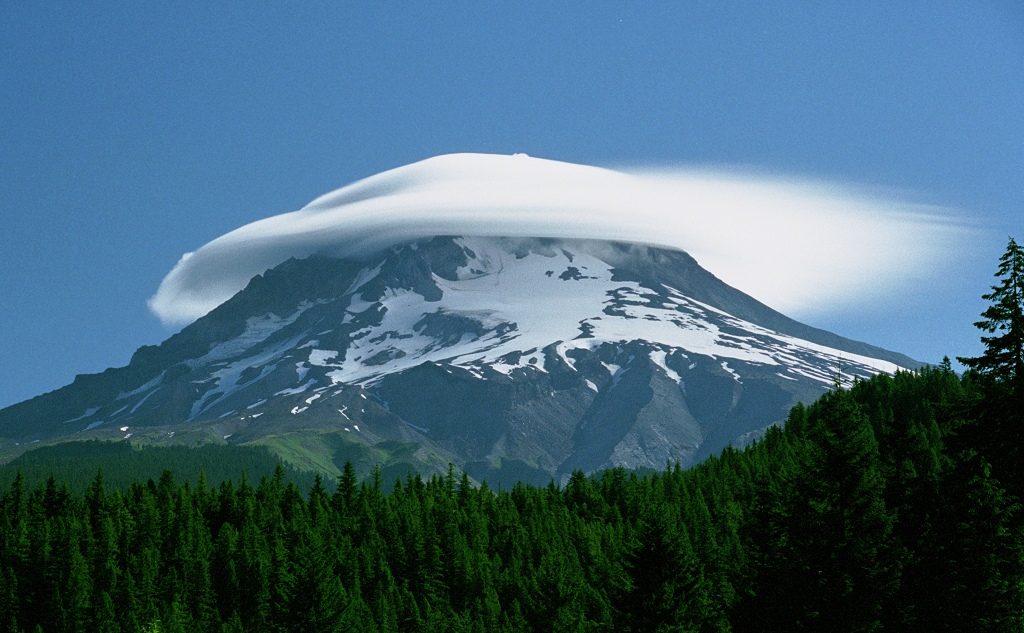 Recent observations:
Over the past week, small earthquakes (less than M1) continued to occur beneath Mount St. Helens, ranging in depth from 1 to 9 km. A few earthquakes of similar magnitudes were detected at Mounts Hood and Rainier at depths of 0 to 2 km. Intermittent small magnitude earthquakes are par for the course at these volcanoes. Other parameters that we monitor, such as ground deformation and gas release, remain at background levels. Field crews spent time at Mount St. Helens conducting river channel surveys.
The U.S. Geological Survey and University of Washington continue to monitor these volcanoes closely and will issue additional updates and changes in alert level as warranted.
Source : CVO
Photo : Summitpost