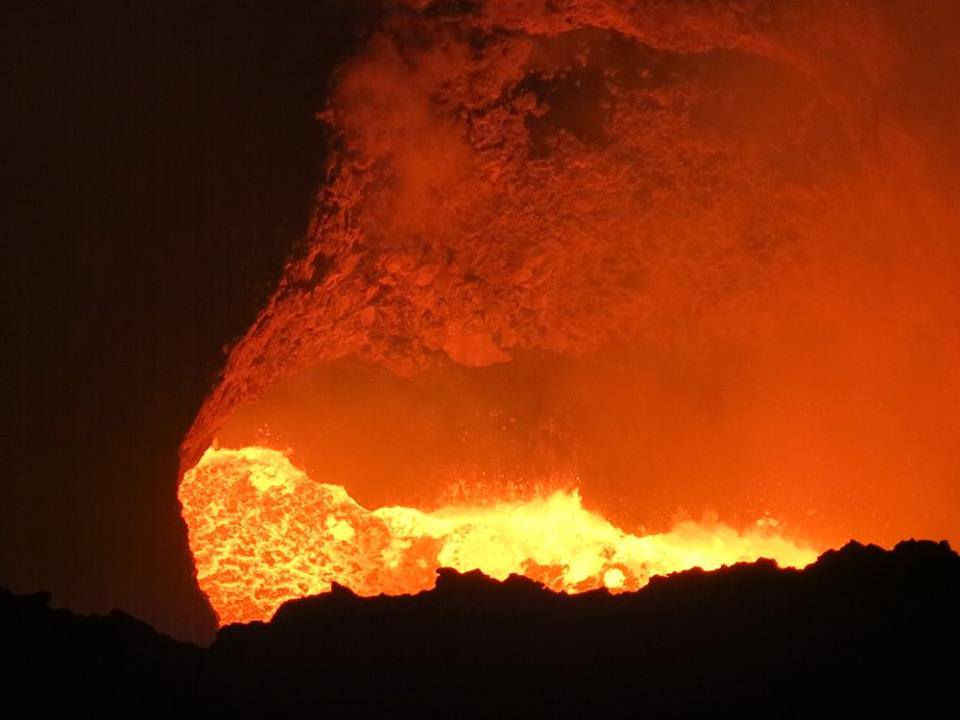 May 04 , 2016. EN. Momotombo , Masaya , Tiscani , Turrialba , Klyuchevskoy .
May 04 , 2016.
Momotombo , Masaya , Nicaragua :

Momotombo volcano.
The more pertinent to note during the weekend and until now on this volcano, was the appearance of three earthquakes near the volcano, with magnitudes between 1.9 M and 2.2 M which have the characteristics of having been induced by magma movement beneath the volcano.
Momotombo still show little micro-seismicity, an activity with low emissions of volcanic gases, and low seismic amplitude in real time (RSAM), less than 60 units.
The possibility of new explosions occur with gases, ash, and the expulsion of incandescent material at any time persists.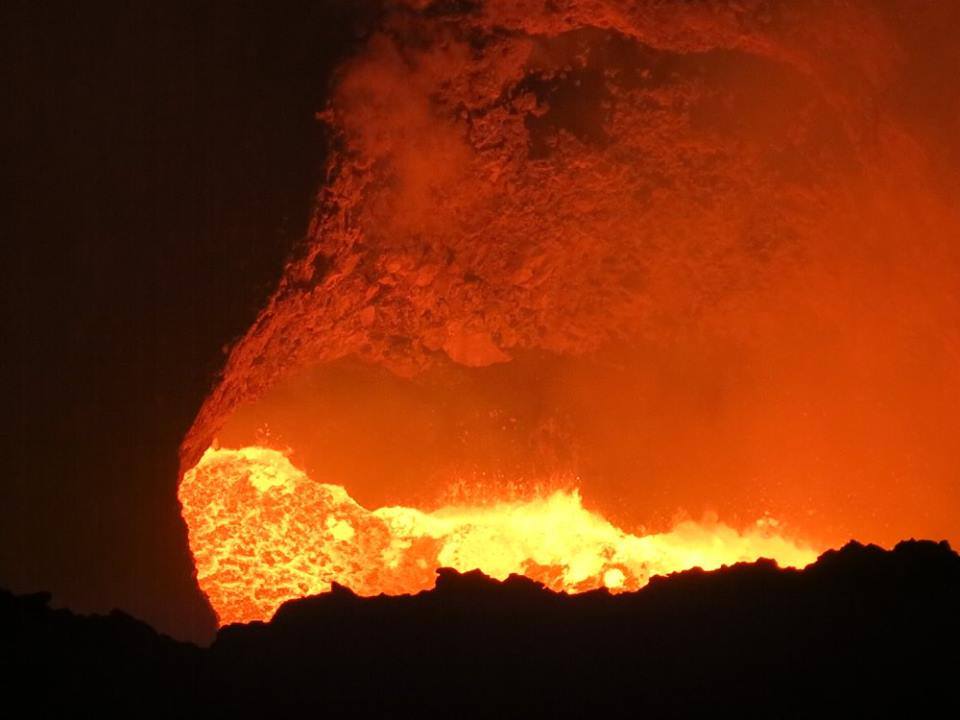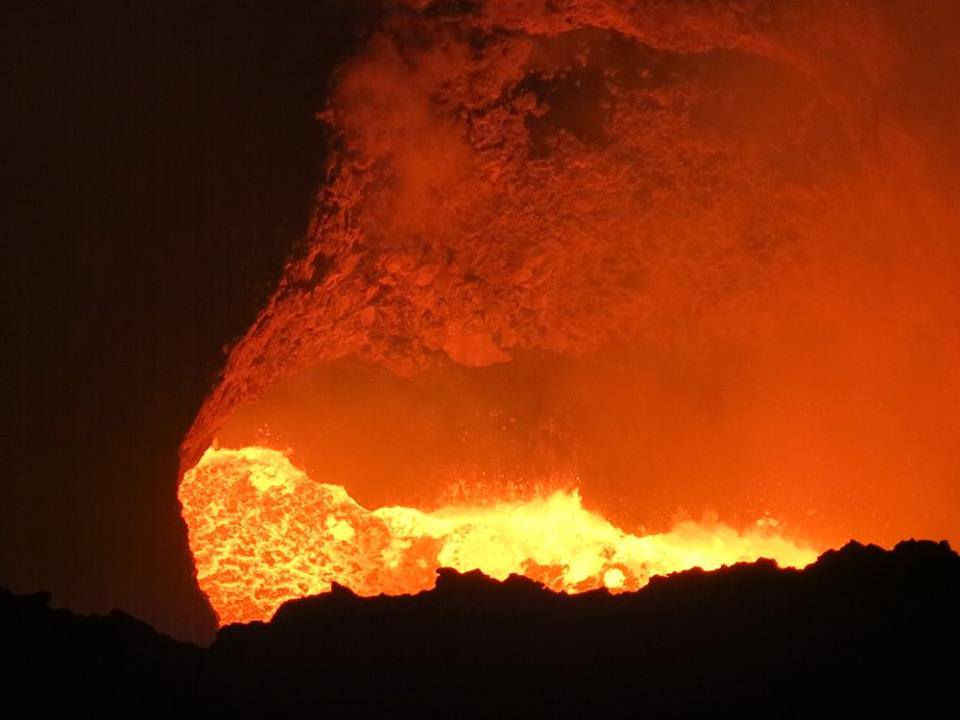 Masaya volcano .
At 11:47 on Saturday, an earthquake of magnitude 2.7 M, south of the caldera of Masaya volcano, which had the characteristics of being induced by magma movement was registered under the caldera of the Masaya volcano.
The volcanic Tremor is low to moderate with values over several days, with a seismic amplitude in real time (RSAM) between 250 and 400 units.
The lava lake maintains its strong regular circulation, with low to moderate emissions of volcanic gases.
Source : Ineter.
Photo : Mur Reudink
Ticsani , Peru :
Seismic analysis of this period has identified the occurrence of hybrid-type earthquakes, especially on April 24. That day four such events were recorded, but with energies below 1 megajoules (MJ). This type of seismicity is associated with magma movement inside a magma chamber.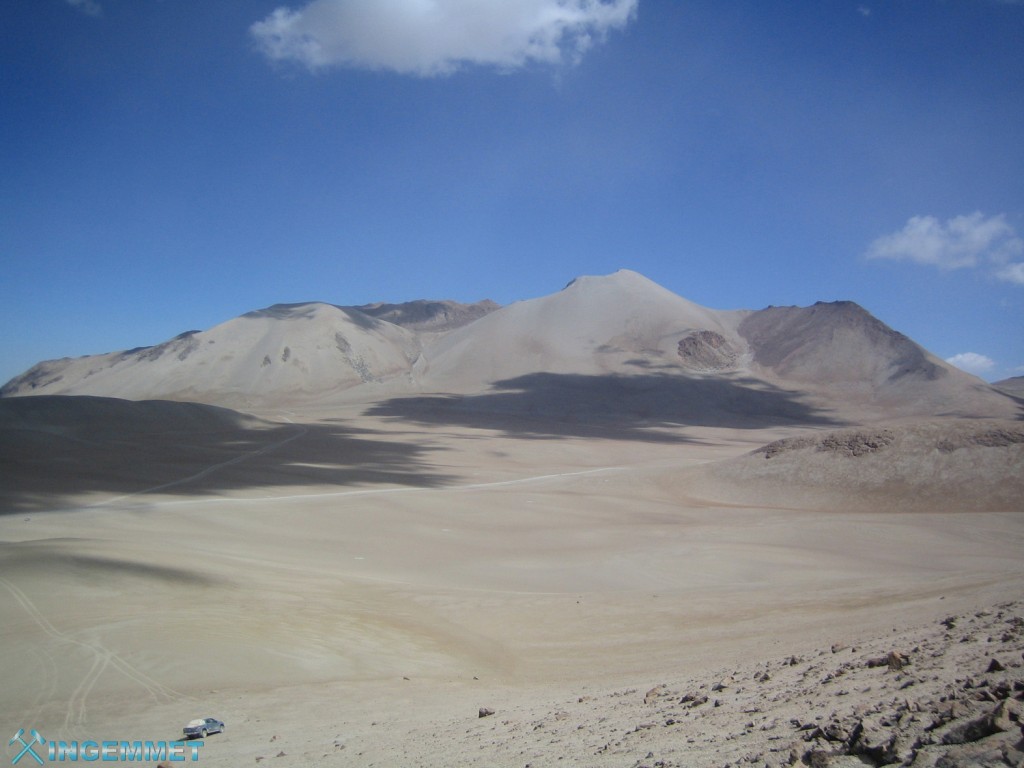 The rock fracturing type of seismicity (VT) significantly decreased from 2 April. The average rate for the period was 61 VT / day lower compared to the previous period (151 VT / day, Report No. 03-2016).
LP type of events associated with a fluid movement remain rare, with only nine reported events, with very low energy (less than 0.2 MJ).
Tremor type event registered a daily rate of 1.3 min / day. These events occur sporadically and are generally short, with low levels of seismic energy. However, on April 1 , one event of 4 MJ in energy and 64 seconds of duration was recorded.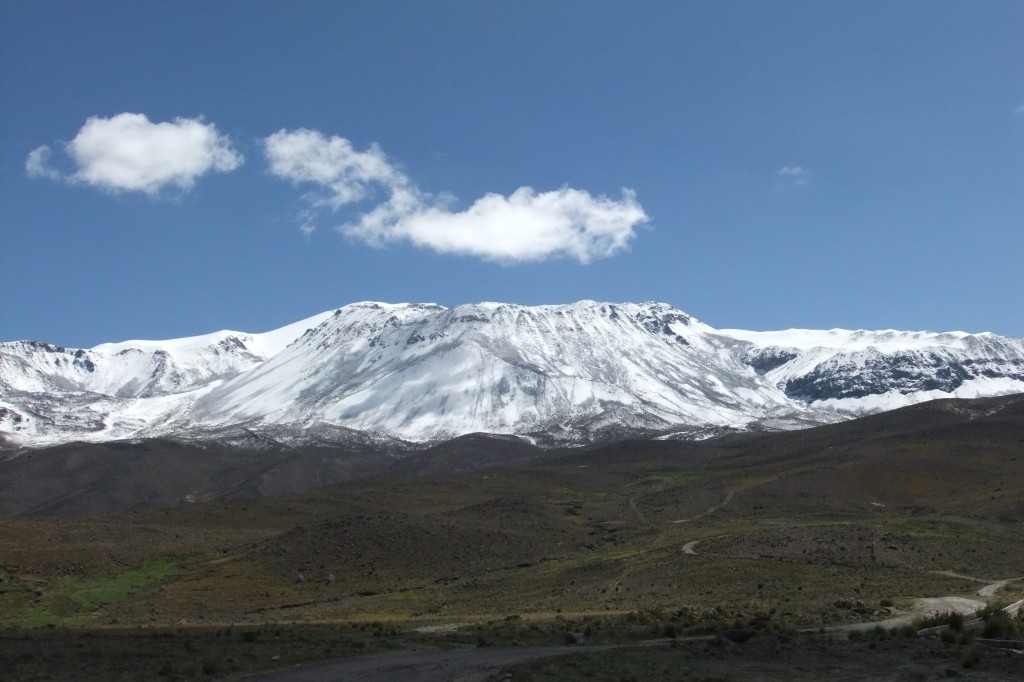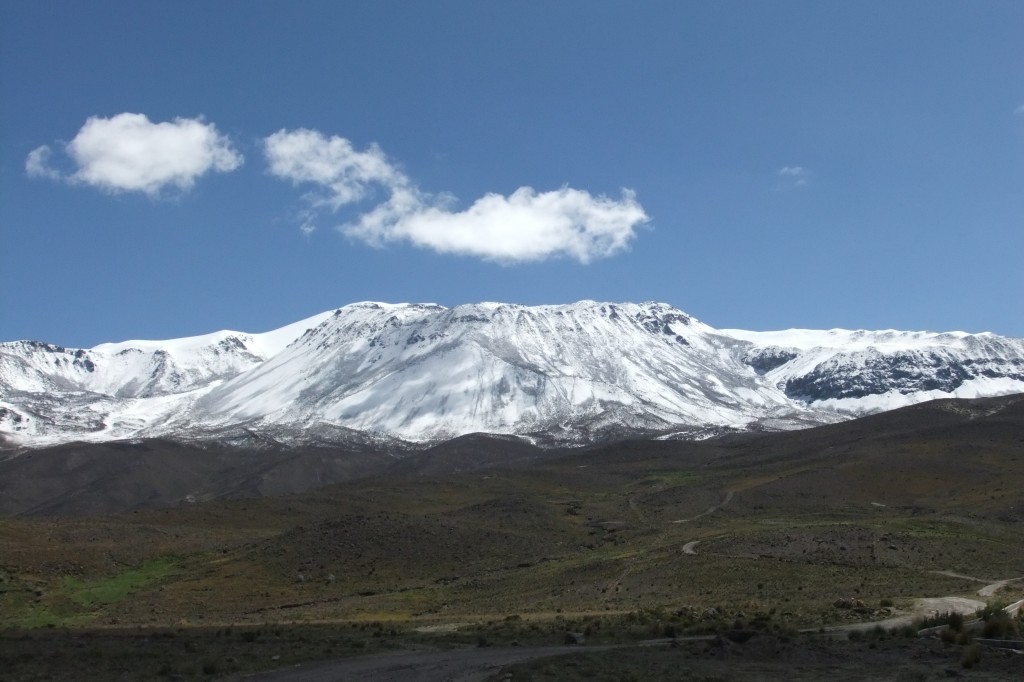 It was recorded a total of 307 earthquakes related to fracturing of rocks (63% less than the previous period) with amplitudes between M1,3 and M3,6.
The spatial distribution of these events is again in two seismic zones : the first area near the volcano crater and which extends to the NE; a second seismic focus 6 km from this massif with deep distributions between 3 km to 8 km and 6 km to 10 km, respectively.
The most energetic event was recorded on April 14 with a magnitude of M 3.6  , located within 5 km deep under the volcano Ticsani.

SO2 anomalies: The satellite system « EOS Aura » GSDM–NASA (http://so2.gsfc.nasa.gov/) recorded low density values of SO2 gas in this period.
Thermal anomalies: The Mirova system (www.mirovaweb.it) not detected thermal anomalies on the Ticsani volcano (VPR = 0 Mega Watts).

Source : IGP Perou ( Dr Orlando Macedo Sanchez ).
Photos : Ingemmet , Mapio .
Turrialba , Costa Rica ,
More than six years after its eruptive period, the Turrialba volcano seems unwilling to stop. Last week, a new eruptive cycle began with the emission of ash and an increased seismic activity.
This is indicated by volcanologists, Dr. Mauricio Mora Fernandez and Dr. Guillermo Alvarado Induni, from the National Seismological Network (RSN), formed by the University of Costa Rica (UCR) and the Costa Rican Electricity Institute (ICE) .
According to experts, between November 2015 and early January 2016, the Turrialba volcanoes presented eruptions isolated, in a context of low seismicity. From January 10 until mid-March there has been an increase in seismic activity (such as tremor and volcanic earthquakes). After this period, the level of tremor decreased and we began recording sismo -volcanics events.
In April not less than three swarms of volcano-tectonic earthquakes between Turrialba and Irazu volcano took place. On April 29 from 16.00 has initiated another tremor, which gradually increased in magnitude until about 3:00 Saturday, April 30, and began issuing ashes, which persisted for most of the day.
This process marked the beginning of a new eruptive cycle with about three eruptions per hour, which fell during the day on 3 May.
The eruptions were moderate to low, with ash columns up to about 500 to 1000 meters above the crater, with expulsion of block limited to the area of the active crater and pyroclastic clouds (burning) under 200 meters long.
During the days of Sunday 1 and Monday 2 May the ashes were moved to the south by the prevailing winds, and were diluted in the Central Valley, which generated a strong smell of « sulfur«  (H2S) in the cities of Tres Ríos and Curridabat. Even the smell was detected in several international flights at 6 Kilometres nearest. During May 3, the wind direction was to the Caribbean.
During that year, minor ash emissions occurred on 3, 6, 7, 8 and 30 January and 2, 6, 7 and 8 February.
After 79 day of break in the ash emissions, this eruptive activity began on April 30, being similar to those of January 2010 and the end of October / early November 2015.
However, this activity differs in the type of seismic signals and the speed of their energy processes, which disappeared suddenly at the end of April and the level of the recorded seismic activity that has developed.
 » The volume of the material ejected   does not match the injection accumulated in the deep, showing that the Turrialba still has potential to continue its activity and even generate much more explosive eruptions, » concluded volcanologists.
Source : ucr.ac.cr
Photo : Ovsicori
Klyuchevskoy , Kamchatka :
56.06 N, 160.64 E;
Elevation 15580 ft (4750 m)
Aviation Color Code is ORANGE
Explosive eruption of the volcano continues – an emission of ash occur continuously. Video and satellite data by KVERT showed explosions send ash up to 5.3-5.5 km a.s.l., and an ash plume to drift to the south-west and after that south from the volcano.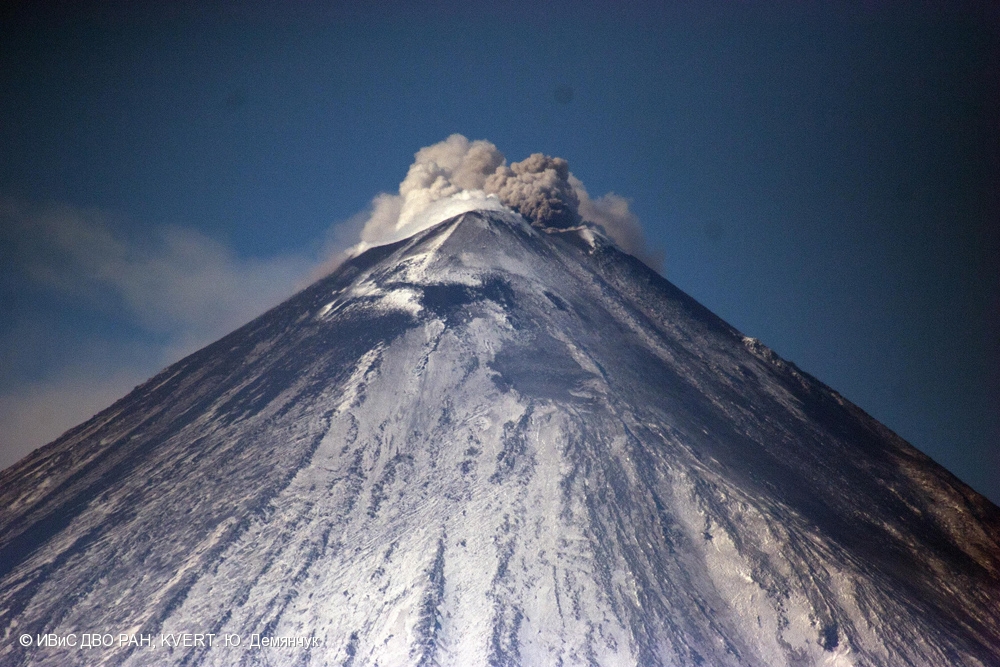 Explosive-effusive eruption of the volcano continues. According to video and satellite data, the lava flow continues to effusing on the south-eastern flank of the volcano (along Apakhonchich chute). Satellite data by KVERT showed an intensive thermal anomaly over the volcano.
Ash explosions up to 19,700-26,240 ft (6-8 km) a.s.l. could occur at any time. Ongoing activity could affect international and low-flying aircraft.
Source : Kvert
Photo : Yu. Demyanchuk. IVS FEB RAS, KVERT