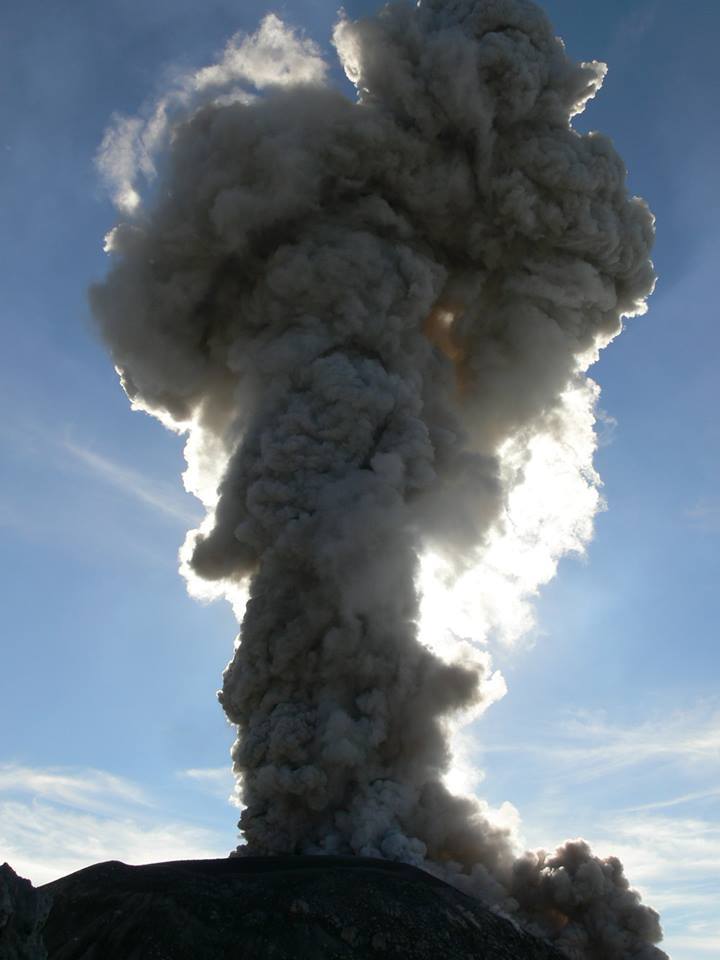 May 03 , 2016. EN . Santiaguito , Yellowstone , Rincon de la Vieja , White Island , Ruapehu .
May 03 , 2016.
Santiaguito , Guatemala :
Volcanological Special Bulletin
Santiaguito volcano eruption with pyroclastic flows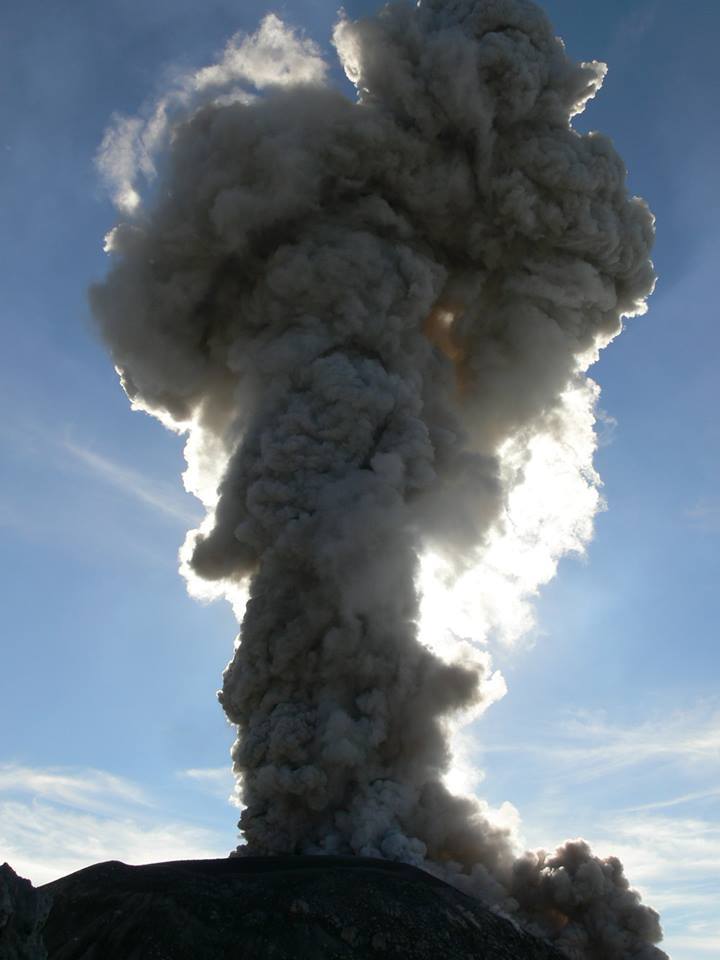 Activity type : Peléenne
Morphology : dacitic dome complex.
Geographical location: 14 ° 44 '33 « North Latitude, 91 ° 34′ 13 » West Longitude.
Height: 2500m.

Santiaguito Volcano continues its process of strong explosive activity. Again this morning, a second explosion in the last 24 hours has generated pyroclastic flows, from the edge of the crater of dome Caliente , down through the ravines to the east and west of the volcanic complex.
This activity is generated by the collapse of the eastern and western edge of the crater, raising a cloud of ash to 10,058 meters. (33,000 feet) (reported by a pilot) to the West, South-West , over a distance of 40 km, but the ash plume is still moving. With these fine ash, it is estimated that they can reach longer distances than previous eruptions and deposit on San Felipe Retalhuleu, El Nuevo Palmar, San Marcos and Loma Linda Palajunoj, Las Marias, Calguache, las fincas El Faro, Patzulin Monte Claro, El Patrocinio, Monte Bello and others in this area.

Santiaguito volcano, maintaining its high-level processes continue to generate such similar or violent events, which may generate large pyroclastic flows. Also note that on the volcanic zone, began the rainy season, which can cause moderate to strong lahars, because of the amount of volcanic material eruptions of last year and this year, mainly the afternoon and evening, in the rivers San Isidro,  Cabello de Angel , Tambor, Nima I, tributaries of the river Samala.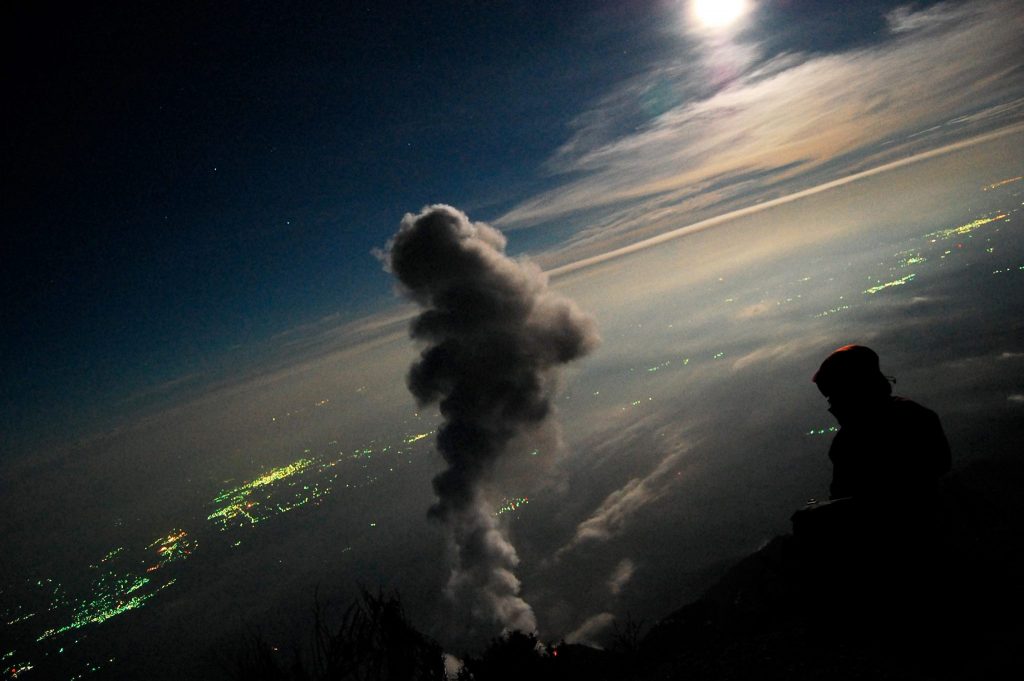 Therefore, the INSIVUMEH recommends:
A CONRED, to maintain state warning it deems necessary and to take precautions for the populations affected by ash fall, and which cause contamination of drinking water, respiratory problems and eye problems .
At the Directorate General of Civil Aviation, to take precautions for air traffic, as this type of ash moves west directions, Southwest, Northwest at 4500 meters above sea level, with the potential to be transported over distances of 50 kilometers or more.
Source : Insivumeh
Photo : Karate Senda , Travis McArthur .
Yellowstone , United States :
44°25'48 » N 110°40'12 » W,
Summit Elevation 9203 ft (2805 m)
Current Volcano Alert Level: NORMAL
Current Aviation Color Code: GREEN
Seismicity
During April 2016, the University of Utah Seismograph Stations, responsible for the operation and analysis of the Yellowstone Seismic Network, reports 53 earthquakes were located in the Yellowstone National Park (YNP) region. The largest event was a micro earthquake of magnitude 2.0 on April 23, 09:48 PM MDT, located 4 miles north of Norris Geyser Basin, YNP.
April 2016 seismicity included a small earthquake swarm of 11 earthquakes occurring on April 17 (MDT). The largest swarm earthquake (magnitude 1.5) occurred April 17, 2016 6:48 AM MDT, located 8 miles east of West Thumb, WY.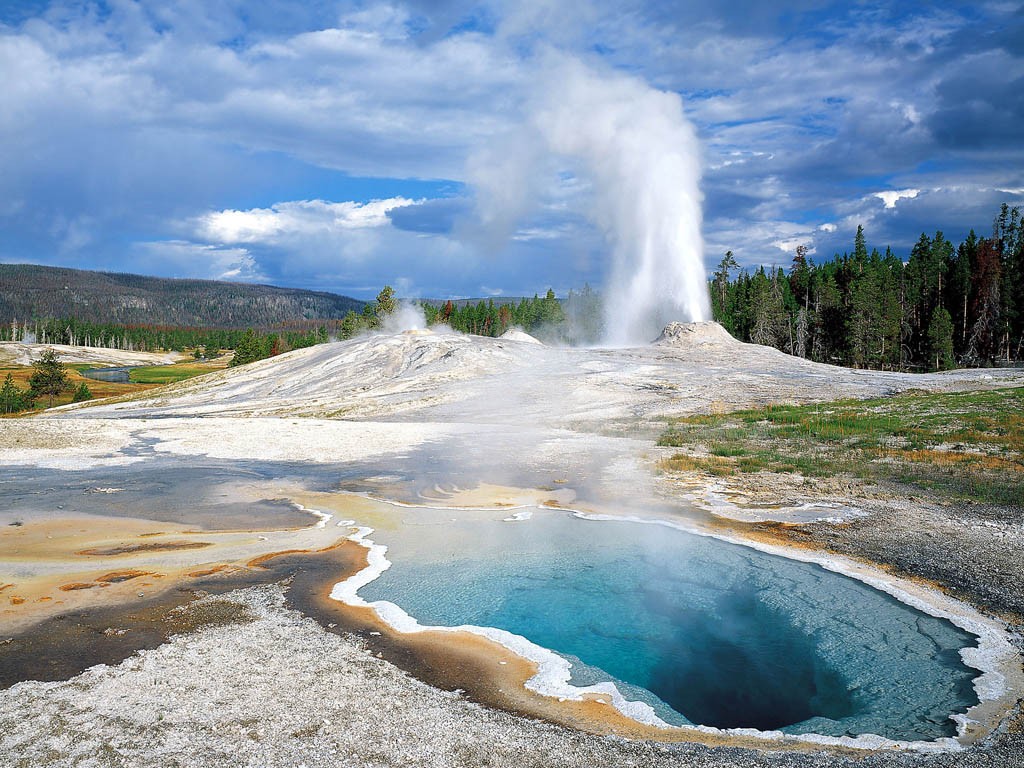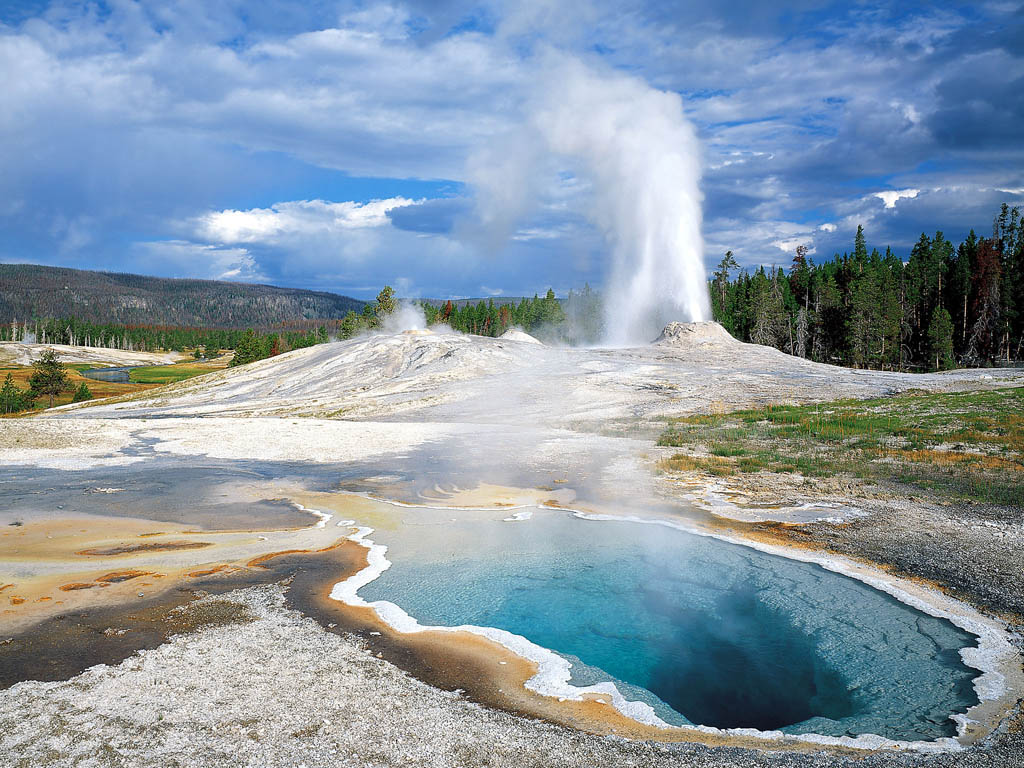 Ground deformation.
A small amount of ground uplift (~ 1 cm) has been recorded to the north of the Yellowstone Caldera on the NRWY (Norris GPS station). The uplift appears to have started early in 2016 and the apparent pattern is similar to that observed in 2013/2014. Most of the GPS stations within the caldera record slight subsidence, at a rate of ~1.5 cm/yr.
Current deformation patterns at Yellowstone remain within historical norms.
Source : YVO
Rincon de la Vieja , Costa Rica :
Rincon de la Vieja volcano has a moderate hydrothermal explosion
1 MAY 2016. The Rincon de la Vieja volcano, located in Guanacaste, this afternoon, had an hydrothermal explosion -(Hydrothermal water and/or minerals). This occurred in the lake of the volcano (1,895 m.s.n.m.) which is located in the Guanacaste Conservation Area.
Seismic signal associated with this explosion lasted 11 minutes and was recorded by the seismic stations VRLE OVSICORI–A and Vori ICE–RSN.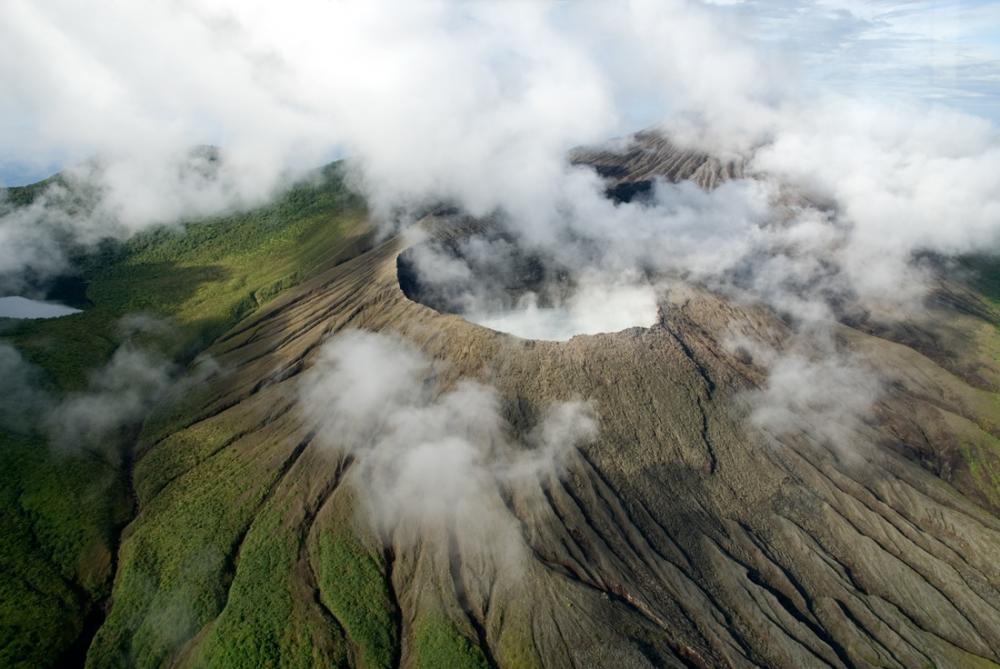 According to reports from OVSICORI, the explosion was recorded at 2:37 p.m. on Sunday, as was also reported seismic activity. The Rincon de la Vieja is characterized by the presence of solfataras, fumaroles, mud volcanoes, hot springs and others. The last important activity was registered on 30 March 2016.
Source :  Teletica
Photo : La Nacion
White Island , New Zealand  :
Aviation Colour Code changed, volcanic unrest remains unchanged at White Island
Volcanic Alert Bulletin WI 2016/05
1:00 pm Monday 2 May 2016
Alert Status: White Island Volcano
Volcanic Alert Level remains Level 2
Aviation Colour Code changed from Orange to Yellow
The Aviation Colour Code has been lowered from Orange to Yellow. The Volcanic Alert Level remains at Level 2. Heightened volcanic unrest continues at White Island (Whakaari). No eruptions have occurred since April 27. Gas output is slightly elevated but within the range of recent measurements. Seismic activity remains low.
Visual and seismic observations confirm no further eruptive activity has occurred at White Island (Whakaari). During an aerial inspection on Friday the location of the vent that erupted on Wednesday evening was confirmed.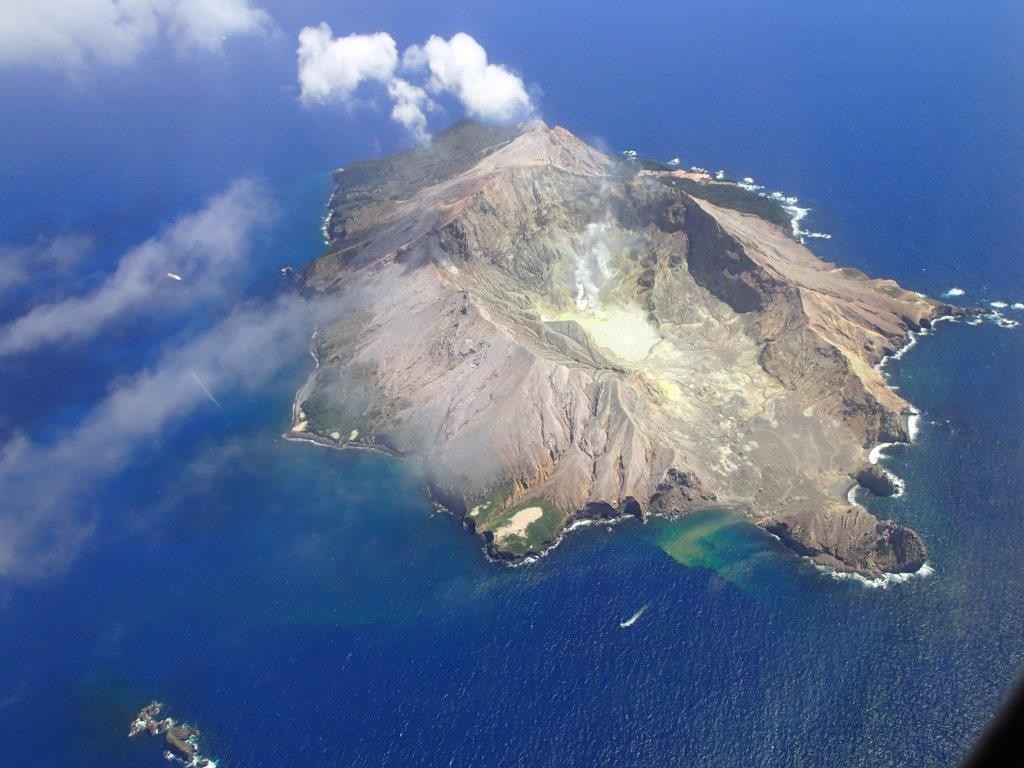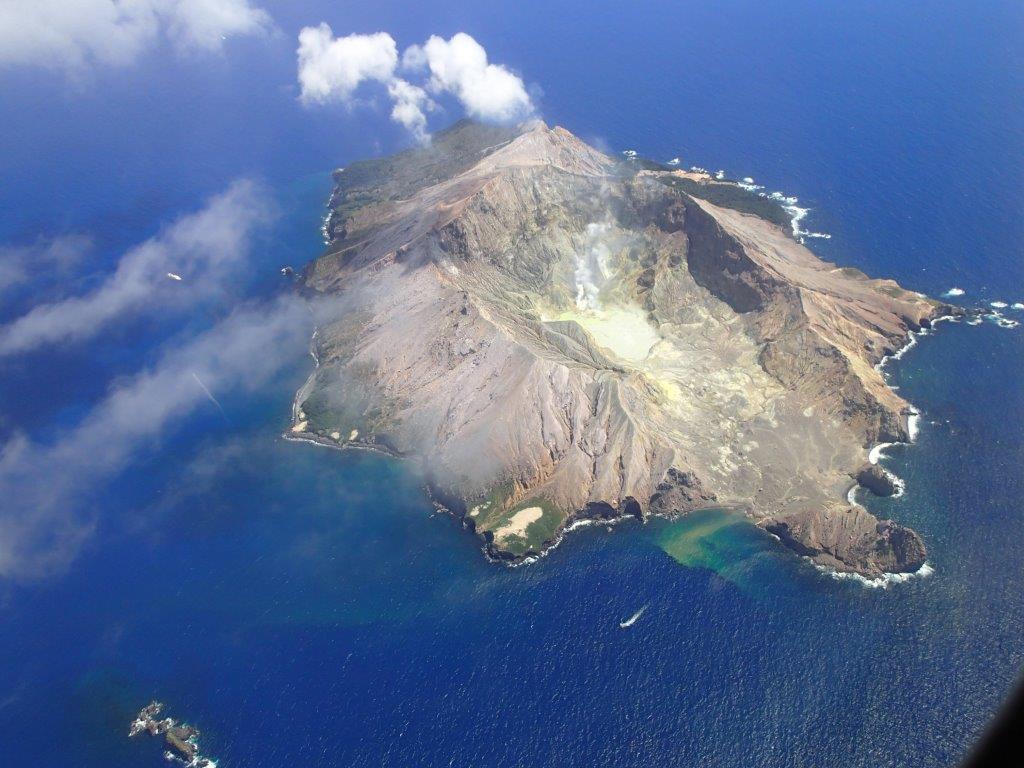 Remote gas measurements confirm no significant change in the long-term gas output from the volcano. Volcano earthquake activity remains low.
There is currently no indication that activity is either increasing or decreasing at White Island. The heightened state of volcanic unrest remains (Volcanic Alert Level 2). GNS Science volcanologists are continuing to monitor the volcano and further bulletins will be released as required.
Source : Geonet / Brad Scott
Ruapehu

, New Zealand  :
Volcanic Alert Bulletin RUA 2016/02:
10:15am Tuesday 3 May 2016; Ruapehu Volcano
Alert Status:
Volcanic Alert Level remains Level 1
Aviation Colour Code remains Green
The volcanic earthquake swarm which intensified at Mt Ruapehu around April 25-26 is now declining and the Crater Lake temperature has peaked at 42 °C. A short period of moderate volcanic tremor was recorded on Monday afternoon. Mt Ruapehu remains at Volcanic Alert Level 1 (Minor volcanic unrest).
Since April 25-26 we have been recording a volcanic earthquake swarm beneath the Crater Lake of Mt Ruapehu. The number of events and size has now declined. Swarms of volcanic earthquakes like these are uncommon on Ruapehu in recent years. Seismic activity at Mt Ruapehu is usually dominated by volcanic tremor. A period of moderate volcanic tremor lasting about an hour was recorded from 13:10h on Monday 2 May.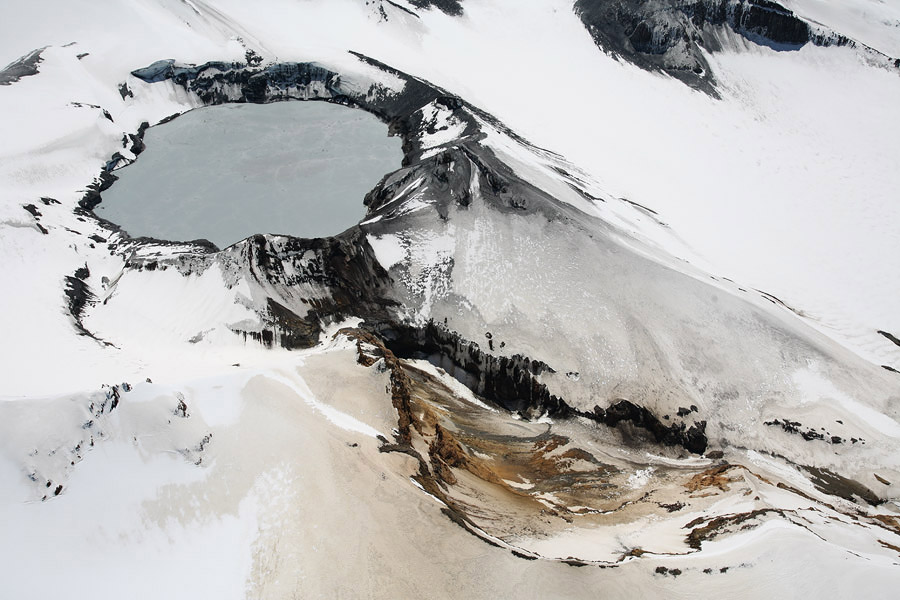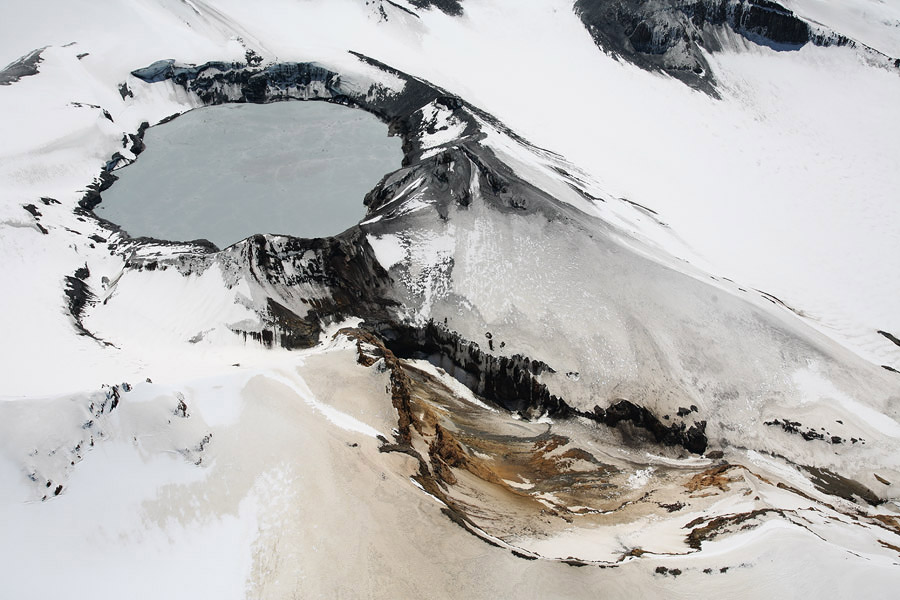 The temperature of the Crater Lake has been rising and since mid-April 2016. It has risen from 25 °C to 42 °C and is now equal to the highest recorded since 2011. The temperature appears to have reached a maximum and no increase has been recorded in the last day.
Currently we are uncertain of the implications of the recent observations. However at this time these changes at Ruapehu are not considered insufficient to change the volcanic alert level. The volcanic alert level for Mt Ruapehu remains at Volcanic Alert Level 1 (Minor volcanic unrest).
GNS Science volcanologists continue to closely monitor Ruapehu through the GeoNet project.
Source : Geonet / Brad Scott
Photo : Photovolcanica