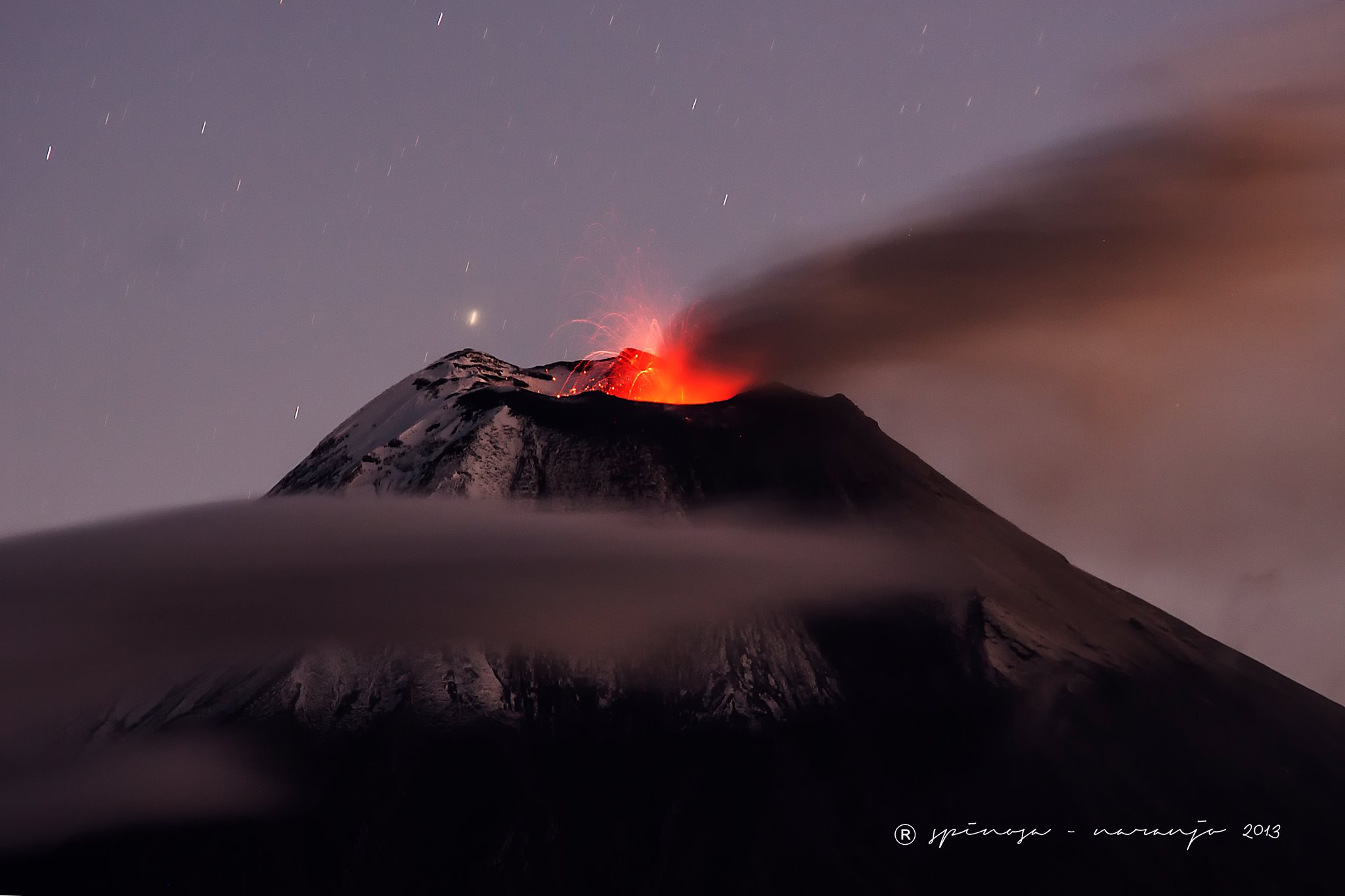 May 02 , 2016. EN. Turrialba , Reventador , Cascade Range volcanoes , Kanlaon .
May 02 , 2016.
Turrialba , Costa Rica :
Costa Rica Closes Off Turrialba Volcano Due to Eruptions
2 MAY 2016. Access to the Turrialba volcano has been closed off, with a five-kilometer (3.1-mile) perimeter established, due to the start of a new cycle of eruptions, the national emergency management office said Sunday. "Due to the constant activity at the Turrialba volcano and the arrival of tourists and the curious, authorities" have decided to restrict access, the agency said in a statement.
The National Seismology Network, or RSN, and Vulcanology and Seismology Observatory, or OVSICORI, registered at least six eruptions on Sunday morning that released gas and ash into the atmosphere.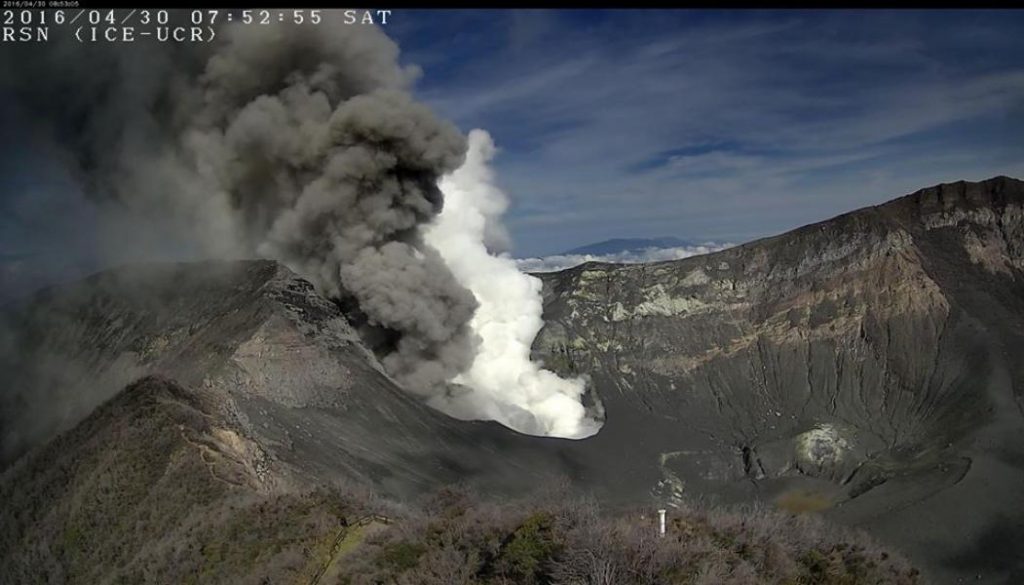 The volcano has exhibited constant activity since Saturday, officials said. "After a few weeks of relative calm and with several releases of ash and small, isolated explosions at the start of this year, the Turrialba volcano started a new cycle of eruptions," RSN volcanologist Raul Mora said.
A prolonged release of ash along with a high level of seismic activity was registered almost all day on Saturday, the RSN said. Residents should remain outside the restricted area around the volcano, which is in a national park, the national emergency management office said.
Some access controls will be placed in communities of La Pastora and Guarumos to avoid entries into the park and its surroundings.
This morning, new eruptions occurred with ash fall. The first was reported at 6:43 am and the second at 7:36.
Turrialba has entered its most active eruption phase since October 2014. Turrialba, located about 70 kilometers (43.5 miles) east of San Jose, is 3,340 meters (10,950 feet) tall, making it the second-highest volcano in Costa Rica.
Source : Laht, Repretel.com
Reventador , Ecuador :
Activity bulletin of Reventador volcano
Sunday, May 1, 2016
SUMMARY OF THE ACTIVITIES OF THE VOLCANO
Activity remains high on the volcano.
Due to the cloud cover in the area no surface activity could be observed.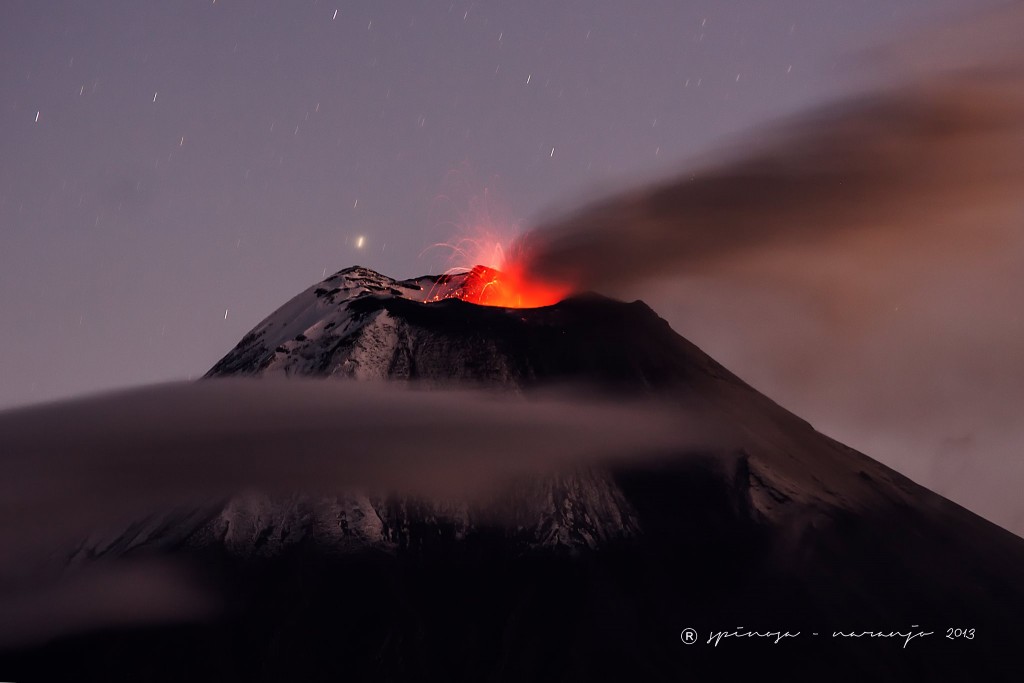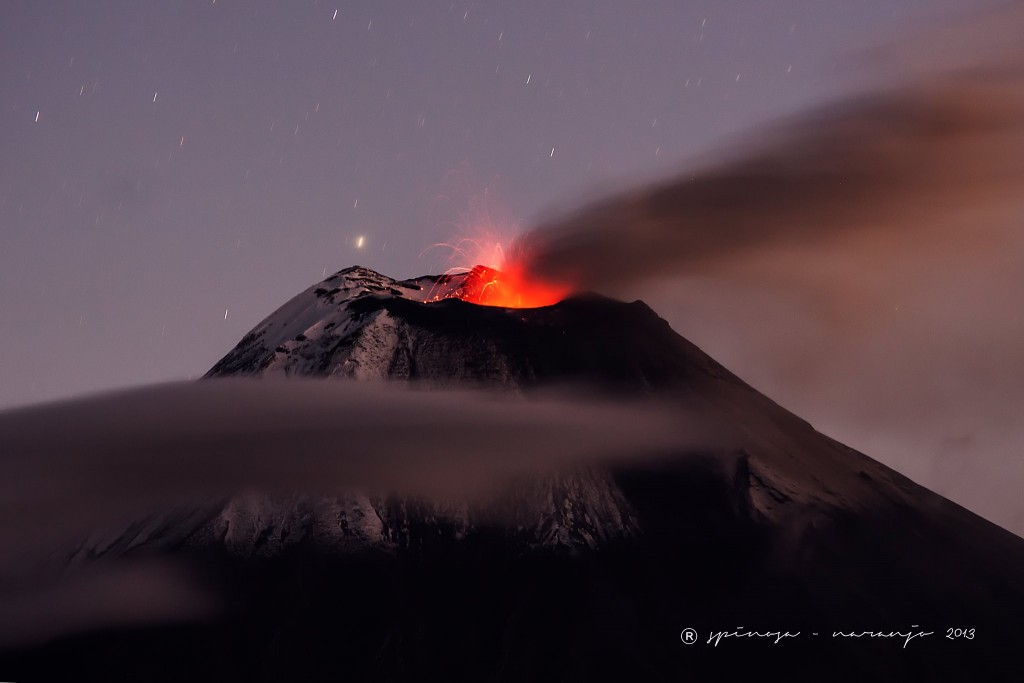 TECHNICAL ANNEX and OBSERVATIONS .
Seismicity:
From 11:00 (TL) yesterday until 11:00 (TL) today, 32 explosions, 29 events long period (LP), 4 episodes of harmonic tremor (TRA), 6 episodes of tremor emission were recorded.
Observations, emissions and ashes:
Due to the cloud cover in the region are not available observations from the surface activity .
Rain and lahars:
No rains were recorded in the sector.
GENERAL INFORMATIONS
This report on a daily basis will be published at 12:00 (TL). In the case of an increase or a change in the behavior of the volcano it will also immediately issued a special report.
Source : IGEPN
Photo : José Luis Espinosa Naranjo.
Cascades Range ,  United  States :

Current Volcano Alert Level: NORMAL
Current Aviation Color Code: GREEN
Activity Update: All volcanoes in the Cascade Range of Oregon and Washington are at normal background levels of seismicity. These include Mount Baker, Glacier Peak, Mount Rainier, Mount St. Helens, and Mount Adams in Washington State; and Mount Hood, Mount Jefferson, Three Sisters, Newberry, and Crater Lake in Oregon.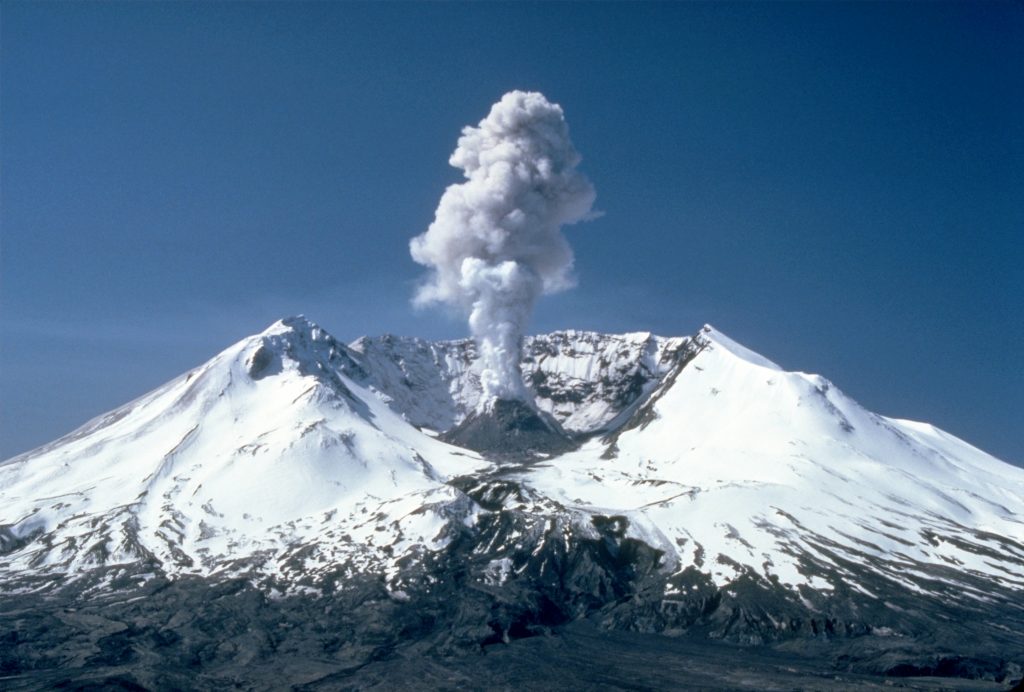 Prior to 1980, Mount St. Helens had the shape of a conical, youthful volcano sometimes referred to as the Mount Fuji of America. During the 1980 eruption the upper 400 m (1,300 ft) of the summit was removed by a huge debris avalanche, leaving a 2 x 3.5 km (1.2 x 2.2 mi) horseshoe-shaped crater now partially filled by a lava dome and a glacier. It is primarily an explosive dacite volcano with a complex magmatic system.
Mount St. Helens was formed during four eruptive stages beginning about 275,000 years ago and has been the most active volcano in the Cascade Range during the Holocene. Prior to about 12,800 years ago, tephra, lava domes, and pyroclastic flows were erupted, forming the older St. Helens edifice, but a few lava flows extended beyond the base of the volcano. The bulk of the modern edifice (above the 1980 crater floor) was constructed during the last 3,000 years, when the volcano erupted a wide variety of products from summit and flank vents. Historical eruptions in the 19th century originated from the Goat Rocks area on the north flank, and were witnessed by early settlers. New unpublished data on the timing for Mount St. Helens eruptive activity have been analyzed, which improves some of the eruption dates cited in published literature. This website contains the most up to date information.
Recent observations: Over the past week, small earthquakes continued under Mount Rainier and Mount St. Helens, which are still considered part of normal background activity.
Source : YVO
Kanlaon, Philippines :
BULLETIN 02 May 2016 8:00 A.M.

Kanlaon Volcano's seismic monitoring network recorded five (5) volcanic earthquakes during the past 24 hours. Wispy to moderate emission of white steam plumes that rose up to 600m before drifting to northwest was observed. Ground deformation measurements from continuous GPS data as of 30 April 2016 indicated slight inflation of the Kanlaon edifice since December 2015.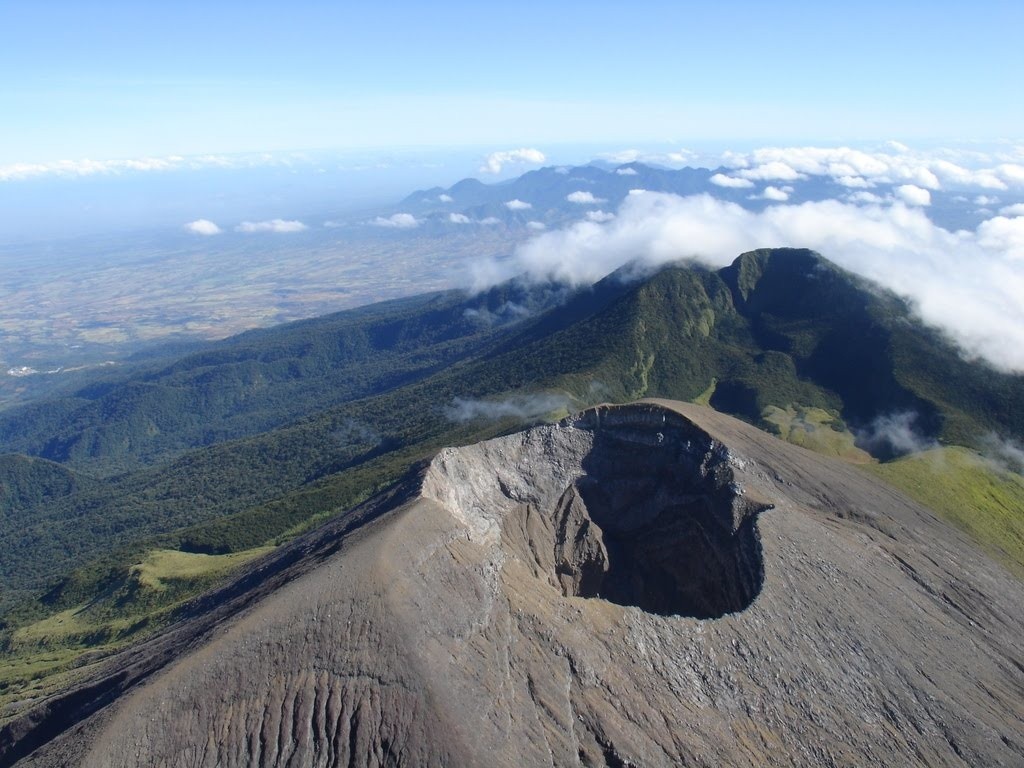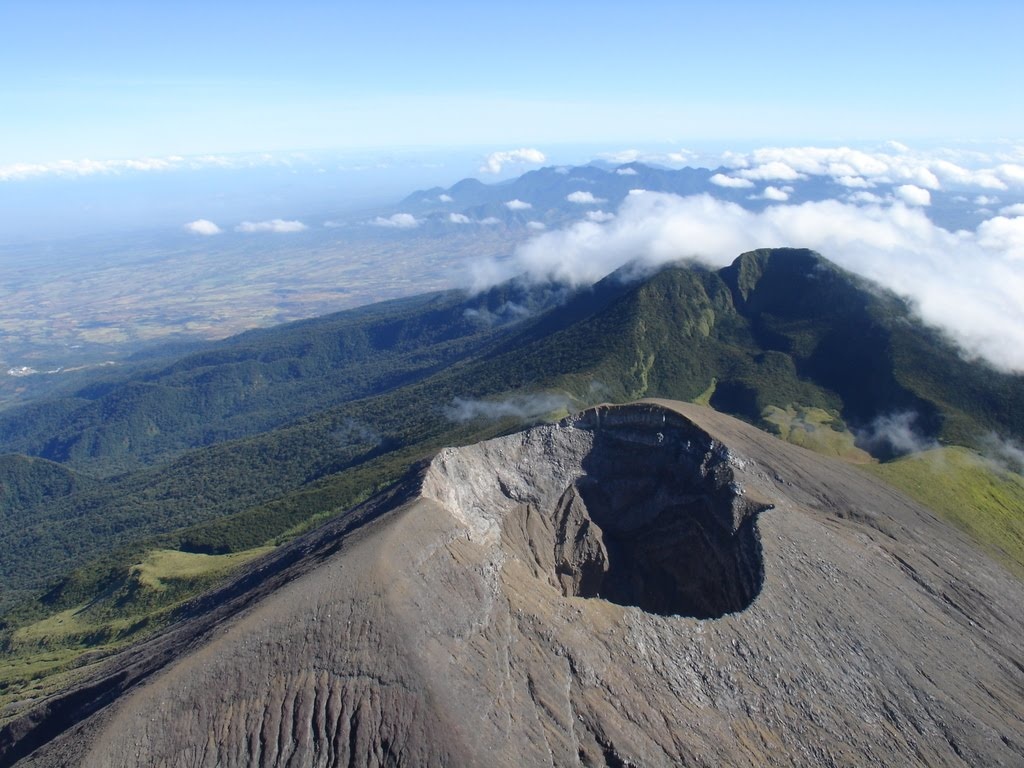 Alert Level 1 status remains in effect over Kanlaon Volcano, which means that it is currently in a state of unrest probably driven by hydrothermal processes that could generate more minor eruptions. The local government units and the public are reminded that entry into the 4-kilometer radius Permanent Danger Zone (PDZ) is strictly prohibited due to the further possibilities of sudden and hazardous steam-driven or minor ash eruptions.
Source : Phivolcs